What is telemarketing software?
It is a tool which helps do telemarketing more efficiently. It allows you to contact a large number of people in a short period of time.
Your telemarketing software solution needs an ultra-reliable, easily-automated calling system. Without reliability, your sales reps will spend their time asking IT for help rather than reaching out to potential customers. Second, mobile-first technology is crucial because your sales reps need to work from home and call customers. And third, software with advanced call tracking features can provide key data that can help you improve your targeting efforts.
What are the main features of telemarketing software?
Educate yourself about the main features offered. For larger teams that need to make a significant number of telemarketing calls, check out LiveAgent's call center software. You can set it up in 5 minutes without buying special hardware.
Key features in telemarketing tools
dialer – This feature has several names like power dialer, predictive dialers, auto dialer, and progressive dialer. It speeds up the outbound calling process. Your sales agents can focus their effort on talking to prospective customers rather than entering phone numbers.
dialing process – A good dialing process means you can load in a contact list and start making outgoing calls quickly.
adjustable dial modes – Every telemarketing delay costs you potential sales in an outbound call center. Therefore, choose a telemarketing software solution that supports adjustable dial modes. This capability means you can quickly skip no-answers and busy signals and move to the next person on the contact list.
voice messages – Busy signals and resistance to answering outbound calls are constant challenges to every telemarketing operation. That's why your telemarketing software solution should make it easy to script and leave voice messages.
IVR – Consider using an interactive voice response system to direct customers to your sales agents.
voice broadcasting – Your sales agents may ask for the ability to contact many prospective customers at once. To meet this need, choose a system with voice broadcasting.
What are the advantages and limitations of telemarketing software?
While effective telemarketing software tends to improve your telemarketing business, no software is infallible. Let's take a look at some advantages and limitations of telemarketing software:
customer journey – An essential outbound telemarketing software may be effective at starting calls. If the sales team can make a sale in a single call, a basic software application may be suitable. However, most customers will have a more complex customer journey. For example, customers in your industry may expect personalized service. In this case, you will need to choose software for telemarketing capable of managing multiple calls.
customer interactions – To avoid losing customers, your software should integrate with a cloud-based CRM like SugarCRM, Vtiger CRM, Agile CRM, or Pipedrive. By tracking all customer interactions, your sales agents can reference previous interactions. Some telemarketing software does not integrate with CRM, which means your sales team performance may suffer.
management tools – You need to provide coaching to your reps. You may need to provide training on the entire sales process. You also need to track essential numbers like contact ratios, outbound calls, and inbound calls. Choose software that includes advanced reporting.
video support – Some customers may respond better to video customer engagement strategies like personalized videos.
maximize hourly workers – Some companies rely on hourly workers to run their outbound campaigns.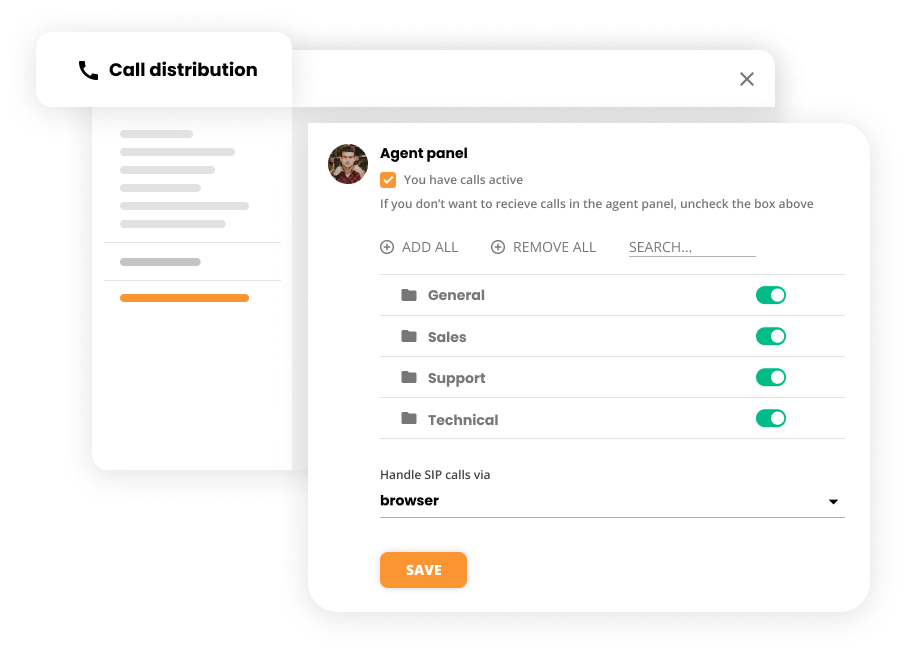 Limitations
On its own, great software cannot guarantee the success of outbound campaigns. Multiple non-software factors impact whether your company succeeds with telemarketing campaigns.
sales training – For the best results, provide training to the telemarketing team like scripts for handling objectives. On its own, telemarketing software cannot replace well-designed training in telemarketing techniques. Poor training also means that employee turnover is likely to be high.
customer support – The work of your outbound sales team will grind to a halt if your system fails. Choosing an enterprise contact center to manage your calls can minimize this limitation.
email marketing – Relatively few telemarketing systems offer email templates and complete email marketing features. If your business strategy emphasizes direct marketing email, you will need a software platform to manage inbound calls.
business size – There is a significant difference between a small company with five sales agents and a large organization. Larger companies that are running nationwide telemarketing campaigns need different software.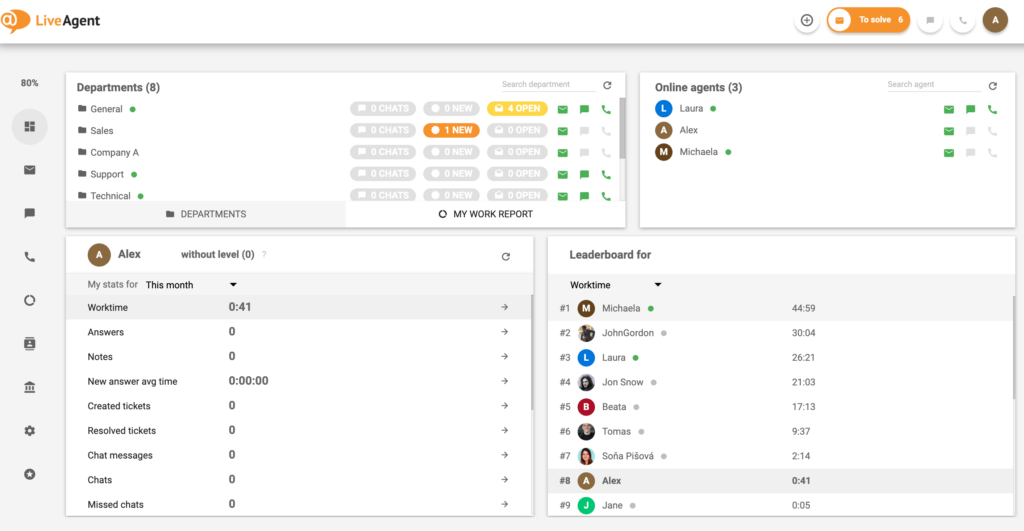 How to implement telemarketing software?
The specific implementation process for telemarketing software varies by company. In this example, let's assume your company has two outbound sales teams. Your sales executives do well at closing deals, but you need more leads. To solve this problem, you decide to establish a dedicated telemarketing team.
Your first step is to spend some time thinking about your entire sales process.
contact rate – Ask your sales agents to estimate their success in reaching prospects by phone.
inbound leads – Confirm the number of inbound leads that came into the company in the past month. Gather information about the number of outbound calls and inbound calls. Once you gather this data, compare your company to others in the telemarketing industry. For example, the average call duration is 4 minutes, according to data reported by Finances Online. That means your employees ought to be able to have 10-15 conversations per hour.
powerful sales tools – Make a list of the other sales tools available to the telemarketing team. Start with technology like customer relationship management (CRM), mobile phones, and your cloud phone system. Additionally, consider how your employees' techniques can contribute to your business. You may, for example, identify the best email signatures and encourage other employees to update their signatures accordingly.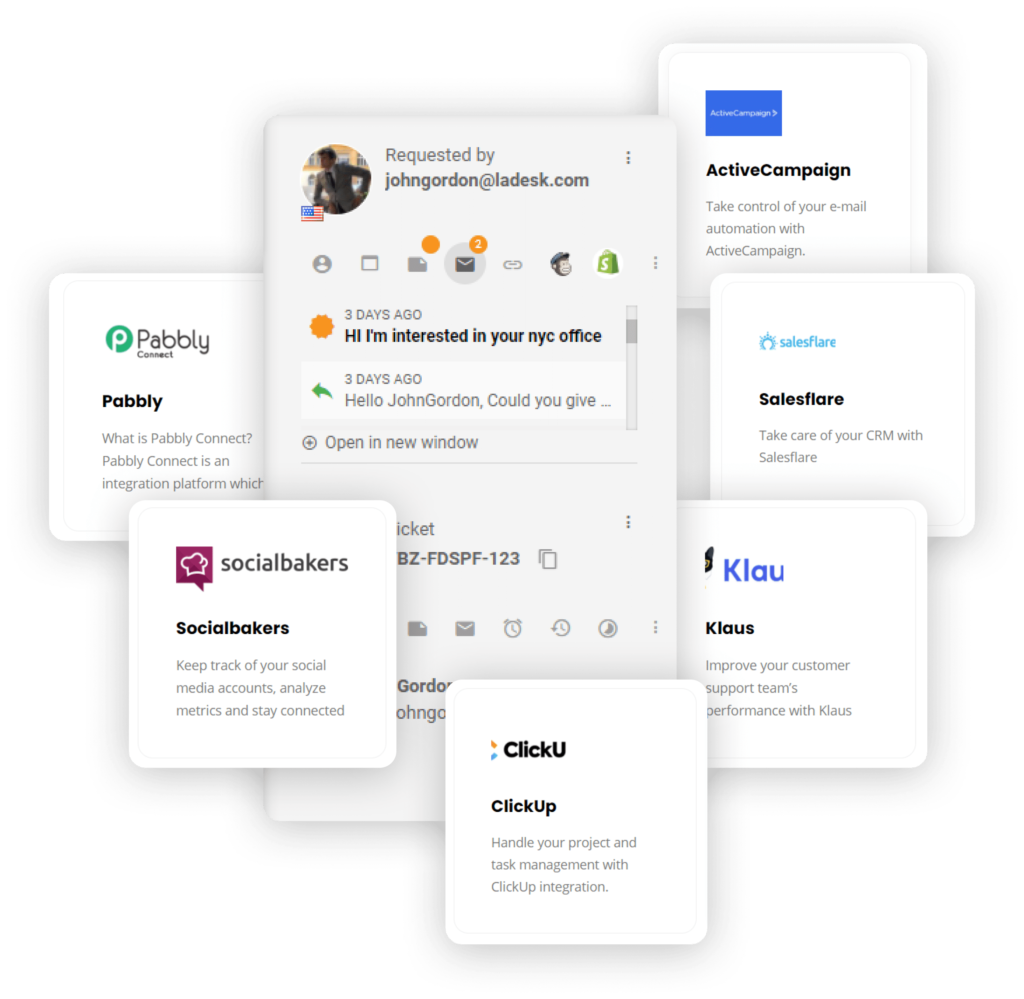 Launch a pilot project with the telemarketing team
Once you choose a telemarketing software, consider utilizing a trial version. Here are some of the specific features to keep an eye on.
phone dialer – Ask your sales team how well the phone dialer performs.
phone hardware – Ask your employees about the phone hardware. Keep an eye out for systems that cause awkward pauses. Delays and long pauses can discourage customers.
daily sales workflow – It is vital to focus on outbound dialing and having as many conversations with customers as possible in a cold calling job. For example, the software should make that easy if you expect hourly employees to make 100 cold calls per day.
support for outbound call campaigns – The software should keep up with a large number of simultaneous calls. If the system malfunctions at high volumes of calls, you might want to choose a different system.
Set up your call center in 5 minutes
LiveAgent's call center software solution allows your agents to deal with all customer support calls effectively. Curious about all the opportunities?
Frequently Asked Questions
What is telemarketing software?

Telemarketing software significantly improves your telemarketing efforts. Rather than relying on old fashioned methods, your sales reps can use telemarketing software to make a higher number of calls and pay greater attention to the customers' needs. Using reliable telemarketing software eases the burden on your sales representatives.

What are the main features of telemarketing software?

The key features of telemarketing software focus on phone calls. For example, look for a dialer that dials phone numbers quickly so that you can boost your contact rate over time.Other important features include advanced reporting and an intuitive interface to reduce employee turnover.

What are the strengths and limitations of telemarketing software?

The main strengths of telemarketing software lie in boosting the number of calls per hour. This means you can execute nationwide telemarketing campaigns with fewer hourly employees. Further, reporting features make it easy for managers to track the number of outbound and inbound calls. The limitations of telemarketing software include a few points. Software on its own cannot provide customized training in telemarketing techniques. In addition, telemarketing software does not always integrate well with other tools (e.g., email marketing tools).

How to implement telemarketing software?

The best way to implement telemarketing software is to run a small pilot test. After running the test for a few weeks, gather feedback. Ask the sales team about the impact on their daily sales workflow. If there is an improvement in contact ratios, you may have found the right telemarketing software for your needs.
Expert note
Telemarketing software is a valuable tool for reaching a large number of potential customers efficiently. Look for reliable, mobile-friendly solutions with advanced call tracking features for optimal results.

Andrej Saxon
Sales manager