What is SAML?
SAML (Security Assertion Markup Language) is an XML open-standard for interchanging validation data between a service provider and an identity provider (IdP). You can use a third-party IdP to authenticate users and to pass identity information to the service provider in the form of a digitally signed XML document.
Watch a video about SAML
The connection between LiveAgent helpdesk software and SAML (Security Assertion Markup Language) is an important one. It allows seamless authentication of user accounts and simplifies the process of authorizing access to the helpdesk from any device or from any location. LiveAgent supports single sign-on authentication via SAML, meaning that users won't need to create separate profiles to access the helpdesk. This makes it easier for users to access the helpdesk services regardless of their device or location. SAML also helps protect user information by using encrypted communications for authentication processes.
What Is SAML (Secure Assertion Markup Language)? | Updated 2023 | JumpCloud02:59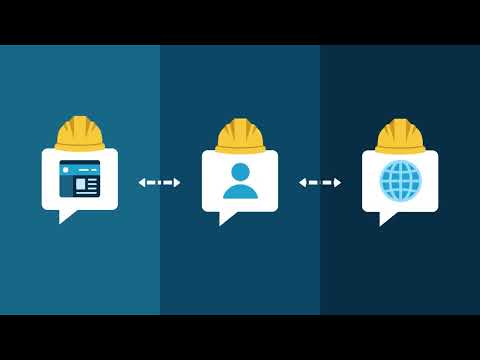 JumpCloud
Topics
SAML assertions
single sign-on (SSO)
assertion statements
Video summary
This video discusses the use of SAML assertions in single sign-on (SSO) and their importance in identifying users, their information, and their authorized access. Assertion statements, including authentication, attribute, and authorization decision statements, provide flexibility for identity and access management across domains. The SAML 2.0 open standard outlines the use of XML schemas for securely accessing resources. The SAML standard also includes an assertion validator to troubleshoot user login errors. JumpCloud offers free SSO and pre-built connectors for up to 10 users, as well as the ability to create custom connections.
Frequently asked questions
What is SAML?

SAML, or Security Assertion Markup Language, is an open XML standard. It is used to exchange validation data between the service provider and the identity provider (IdP). An external identity provider enables users to be authenticated and also allows the transfer of information about the identity of the service provider.

Why should you implement SAML?

SAML is worth implementing as it simplifies federated authentication and authorization processes for users, identity providers, and service providers. This solution allows the identity provider and service provider to exist independently of each other. This centralizes user management and provides access to SaaS solutions.

Does LiveAgent offer SAML?

LiveAgent doesn't offer SAML, yet. However, we are planning to implement it in the future. This will enable the identity provider and service provider to function independently. User management is centralized and it is possible to access SaaS solutions.
Expert note
<p>Implementing SAML simplifies authentication and authorization processes for users, third-party providers, and allows centralized user management and access to SaaS solutions.</p>

Andrej Saxon
Sales manager