What is a Ticket backlog?
Ticket backlog is a phrase that customer support managers use to name unresolved tickets in a particular time period. Tickets can be unresolved for numerous reasons – there can be a high ticket volume, low agents performance, or just unexpected one time peak.
It's essential to keep track of your Ticket backlog to figure out the need of new hiring or more training for your customer service representatives. It gives you overall information on the performance of your support team and when there's need for additional manpower.
If there are too many unresolved tickets piling up in your Ticket backlog, it can lead to unsatisfied customers. Luckily, ticket backlog management is a standard feature offered by most enterprise ticketing tools. With the help of a ticketing tool, you can gain valuable insights into the number of tickets in your backlog, their age, and urgency. This enables you to allocate resources effectively, and establish realistic response time expectations.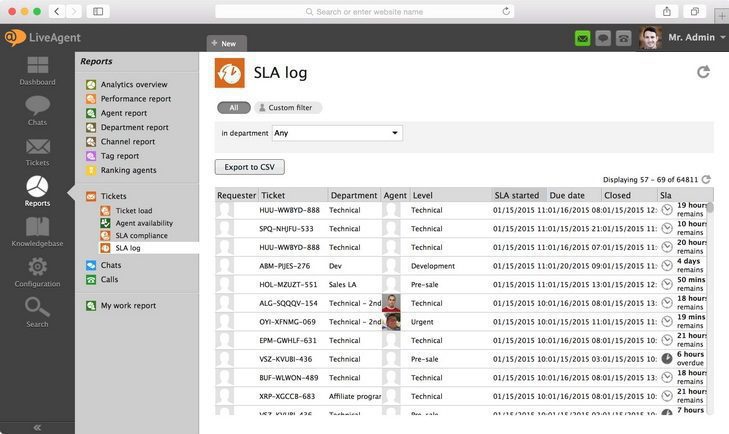 Frequently Asked Questions
What does a ticket backlog mean?

Ticket backlog is a term that refers to unresolved submissions within a specified period. There can be many reasons, including limited agent performance, number of requests and dependencies. The ticket backlog is also a great metric to find out how efficient your support process is. It also helps to assess the level of customer satisfaction.  

What are the risks of having a ticket backlog?

The risks associated with the ticket backlog are, above all, too slow handling of incoming requests, which can frustrate customers, and low efficiency of agents, which may result not only from overwork, but also from wrong prioritization. 

How to avoid having ticket backlogs?

To avoid a ticket backlog, you can prioritize tickets. This should definitely make your work easier and more efficient. Have your team work together and help each other solve tickets. Maintaining an appropriate work rhythm also supports the efficient solving of tickets.  
Expert note
<p>Ticket backlog can cause delays in response times and decreased customer satisfaction. Prioritizing tickets and maintaining a collaborative work rhythm can help manage it effectively.</p>

Andrej Saxon
Sales manager