How to grow and scale in business are the frequently discussed strategies among entrepreneurs. The growth strategy might resemble a successful enterprise on the outside, but it is a scaling-up business strategy that increases efficiency and is the most profitable. The effectiveness of a customer's service communication is a crucial component in the scaling-up business strategy.
Communication with customers takes many forms, as it depends on both external and internal factors. Both of these types of communication require an operating system for messaging.
The ideal and cost-efficient solution that brings one of the best ROI for any enterprise is live chat software.
How is that so?
Keeping reading to find out.
What is live chat software?
The history of live chat started decades ago, but it was viewed only as a supporting tool. Recent years proved its potential for marketing, sales, and conversion and is now recognized as a valuable asset to the modern-day business. One that is not only considered to be a requirement, but it is what the customers expect from the company to provide in terms of customer support.
So, what is live chat software, and how does it look like?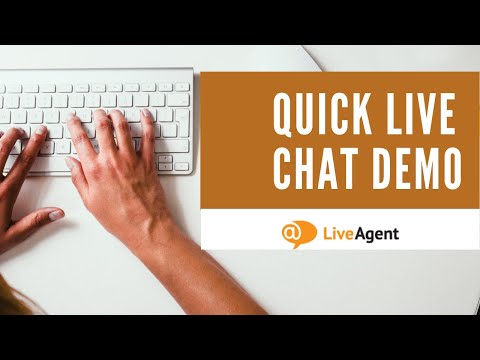 Live chat is a little interactive icon, usually in the form of a button embedded on the website, generally in the bottom right corner. The purpose of live chat is to assist with any website visitors' inquiries in real-time.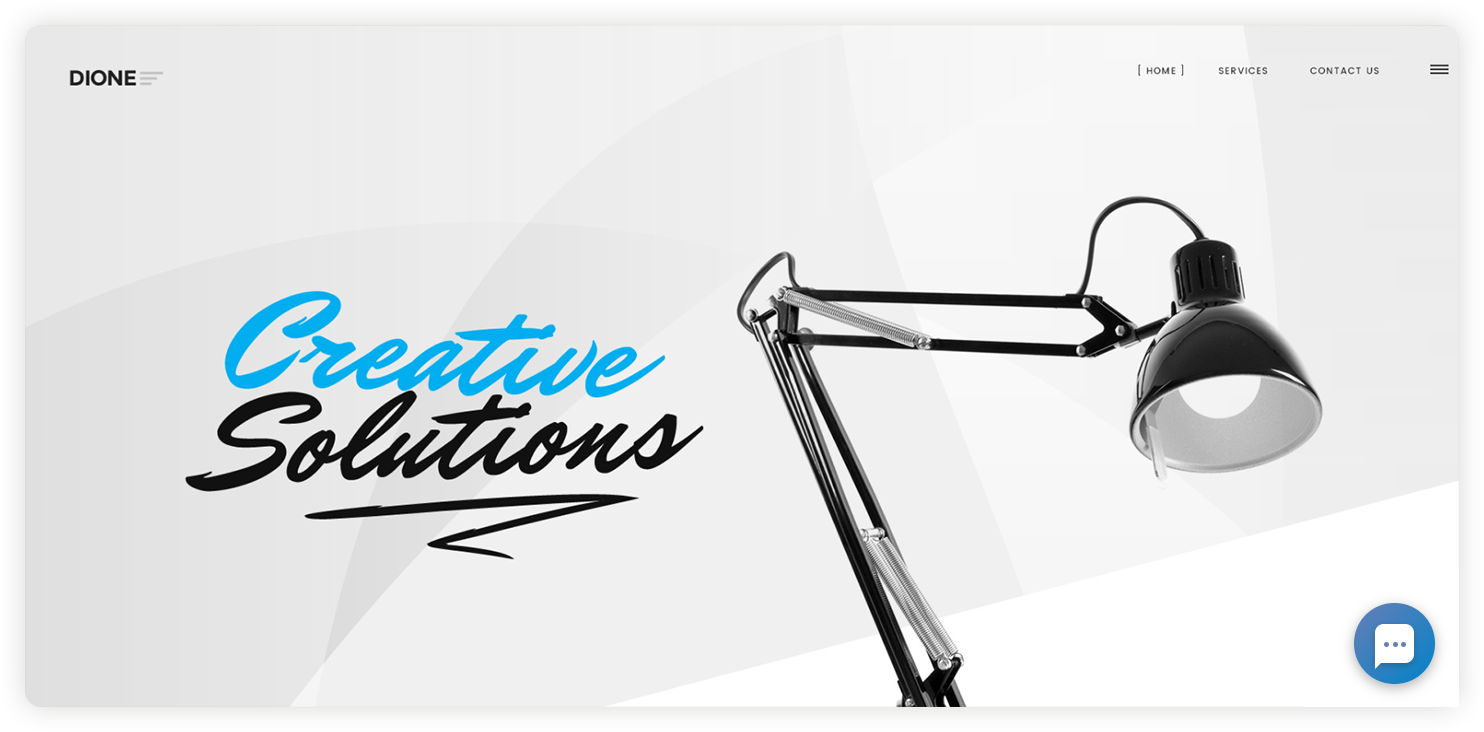 All of the live chat features support customization, including the button. Keeping your brand image and style consistent is an essential part of a company's online reputation.

You can choose a pre-made design of a button from a chat button gallery,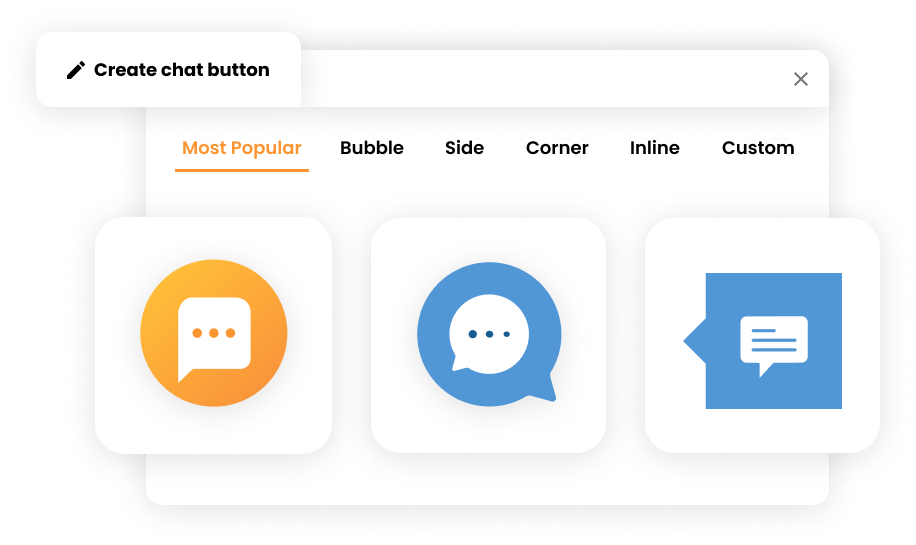 its position and animation,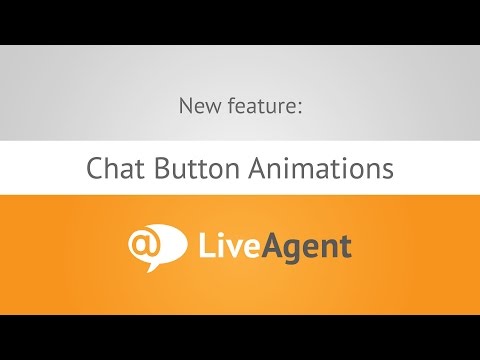 or you can create a brand new chat button by imputing your own code.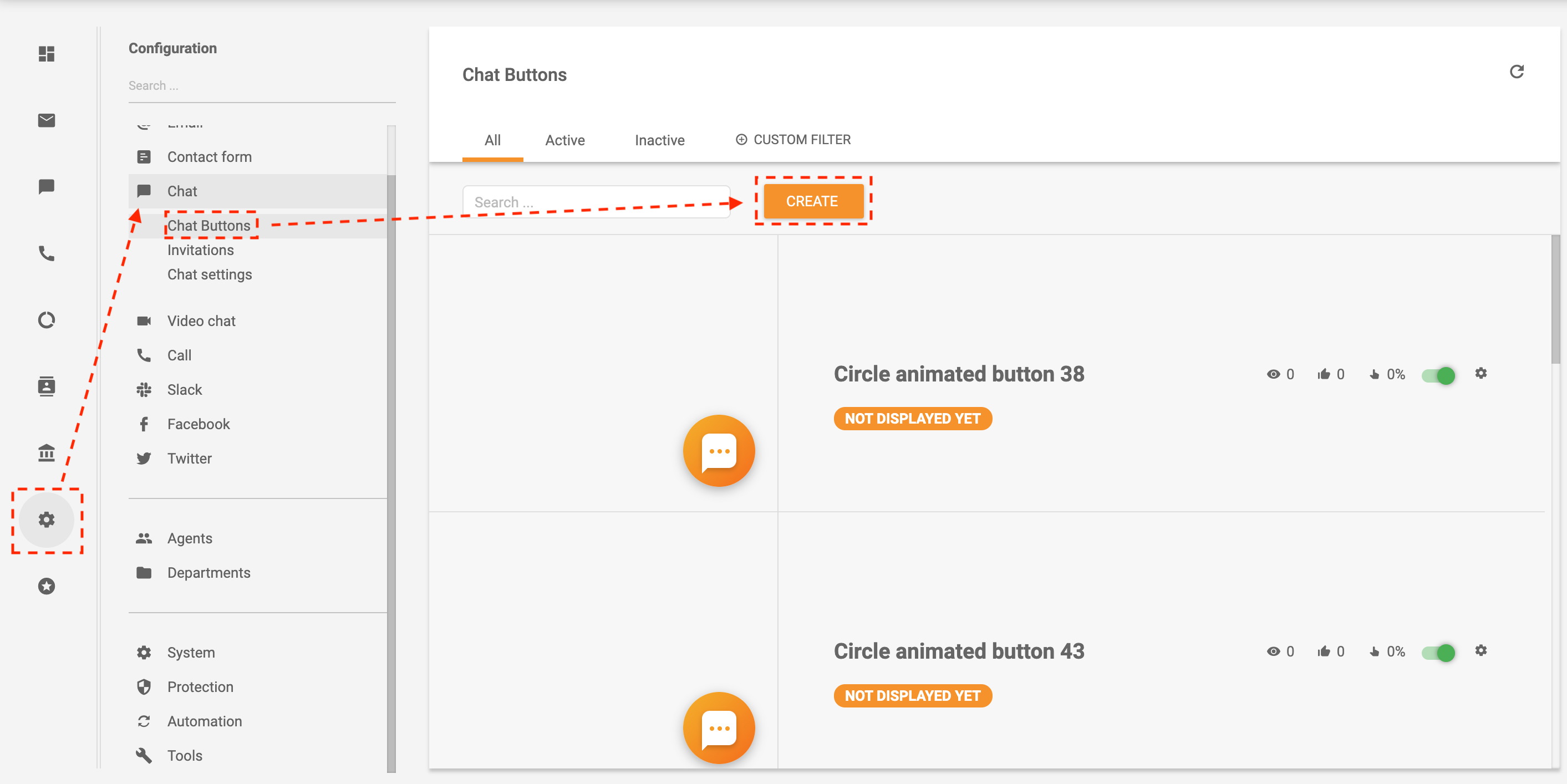 With live chat, you can start your conversation with a customer in a chat window, continue through with video chat or attach and send files, all within the same interface.

What makes LiveAgent's chat software a personalized experience is that it is operated by a human representative instead of a chatbot. By simply providing their name, agents can reassure customers that there is a real person on the other side..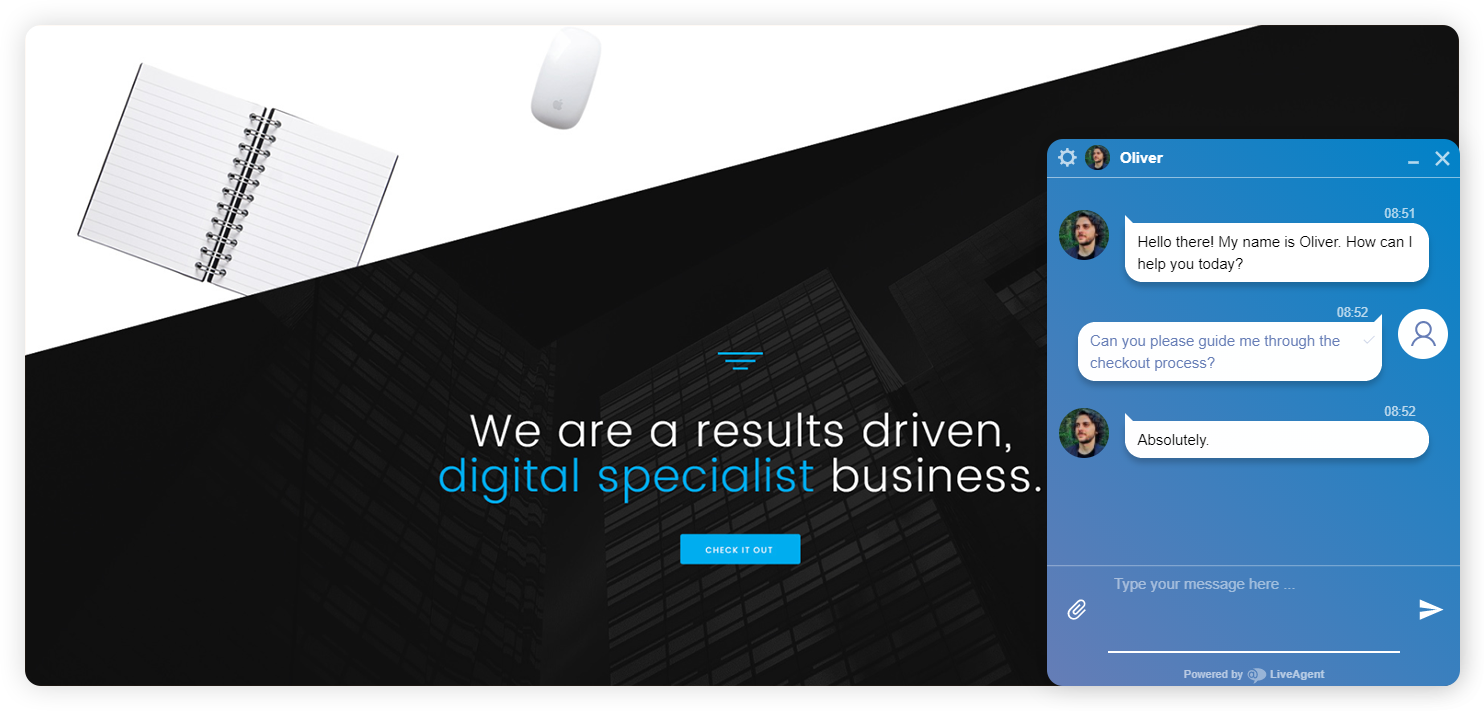 According to research, even though chatbots are increasing in popularity, 54% of online consumers in the US alone expect interactions with chatbots to negatively affect their quality of life.
Give our live chat a try!
Start your free 14-day trial today and get to know all the live chat features for free.
What are the benefits of using live chat for enterprise businesses over the phone or email support?
Along with the expansion and the innovation of technologies, customer services are pressured to adapt. Live chat is the most preferred communication channel for the millennial generation, but that doesn't mean that it doesn't have broader implications and cannot satisfy other demographics.

For example, mobile users are less likely to convert into customers, if after browsing page after page, they have to make a phone call or send an email if they require a helping hand.
Not meeting the customers' demands for better service will result in a high bounce rate and negative comments. Phone and email will not be replaced entirely any time soon, but adding live chat on your website can bring even more positive effects for your business enterprise.
The standard channels of communication like phone and email have certain limitations. Live chat's abilities expand a communications channel's role from reactive to proactive support and allows convenient service to customers.
The summary of benefits for the Enterprise:
Reduced waiting time
Lowest-customer effort
Decreased volume of incoming messages
Increased engagement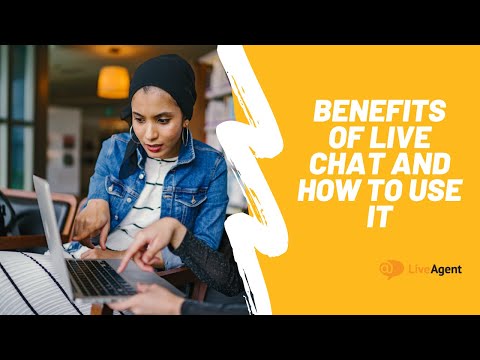 In contrast to phone or email, live chat agents' can handle multiple chats simultaneously. To not overload your support and keep the service efficient, admins can set up the number of active chats and the max limit on the queue in the setting.
Instead of a random assignment, as it tends to be in the case of phone or email support, chat distribution sets the automatic chat routing to a correct department, team, or a specific agent.
Three predefined, skill-based route options guarantees that each customer will receive the correct service for their type of inquiry.
Random Assignment
Ring to all
Max utilization
What other features of live chat can enterprise businesses utilize in their customer support strategy?
When you serve the customer better, they always return on your investment.
Thanks to our hybrid ticketing system, each chat session or message is converted into tickets and saved in a universal, shared inbox. Powered by a built-in CRM, agents can access the interaction history and not waste time looking through notes or emails. All the necessary information is organized, ready, and available at all times.
One of the most essential and multipurpose features, proactive chat invitation, is a timed pop-up message that appears on a website as a customized invitation or introduction. Through monitoring the current URL of live chat visitors, you can reach out and offer a helping hand. Agents can create single or multiple invitations or turn them off entirely if all the agents are engaged with other chats.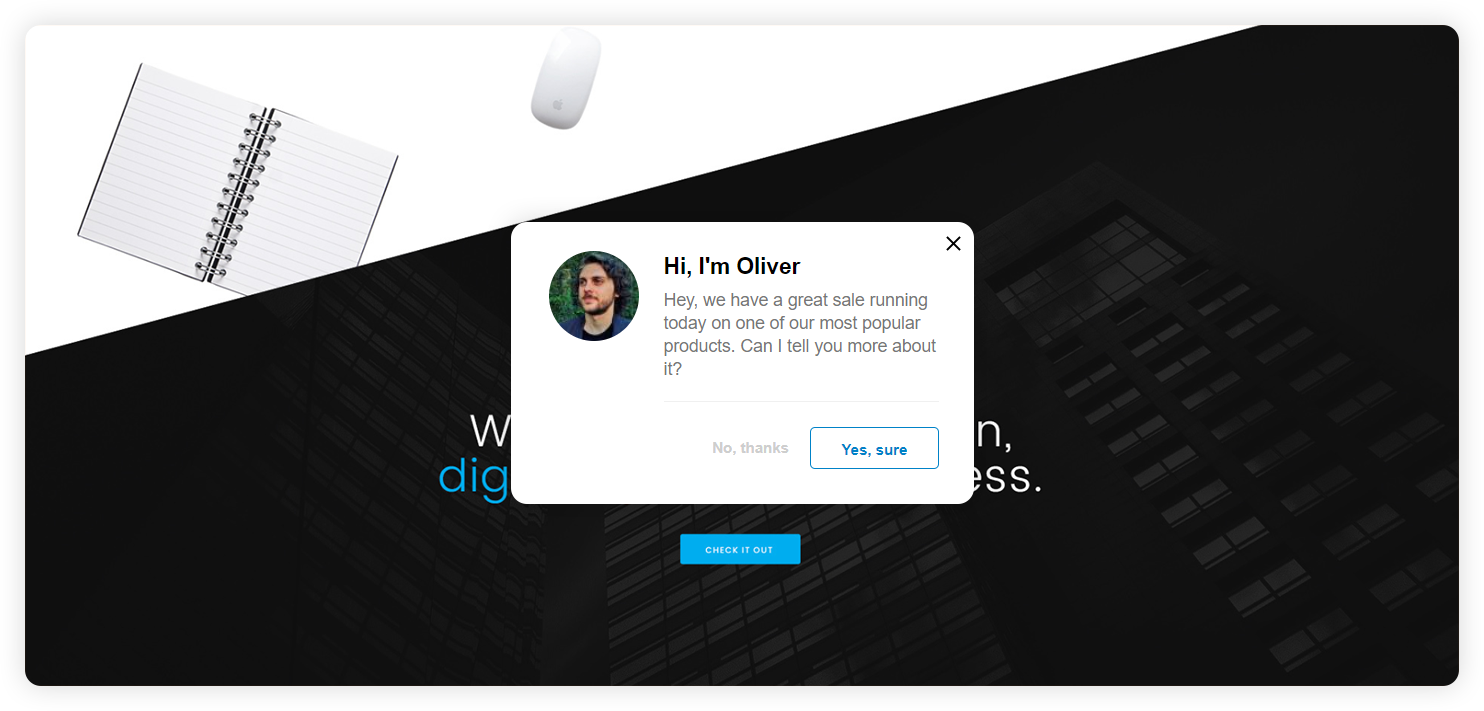 To provide an even more personal touch to your customer service, utilize video and chat simultaneously. Set it up in the same manner as the chat button by placing the live chat video button on your website's specific pages.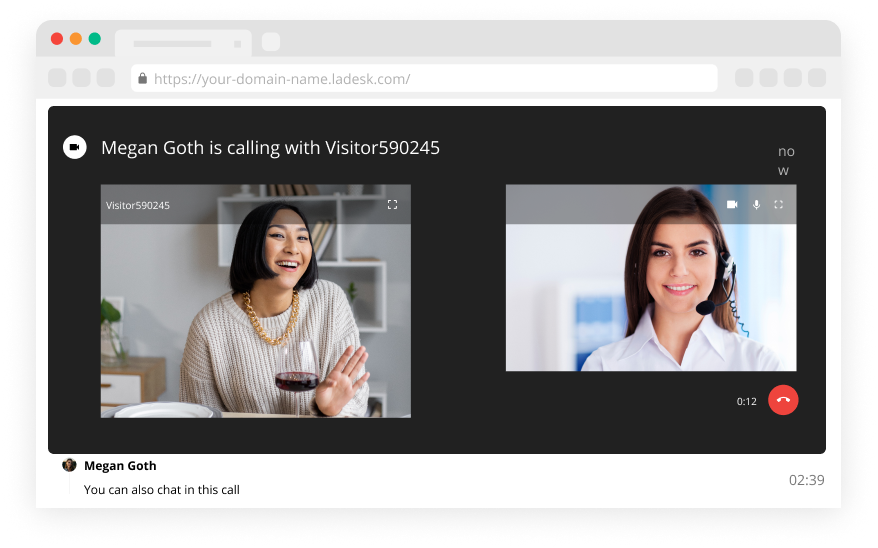 The growth strategy will not deliver results without a viable list of prospects and customers alike. By implementing a contact form, you can collect and acquire contact details about your prospects, such as name, email address, or phone number. You can find several designs in the gallery.
Agents can customize their workflow by manually adding tags to specific words or phrases or let the system do it automatically with each received message.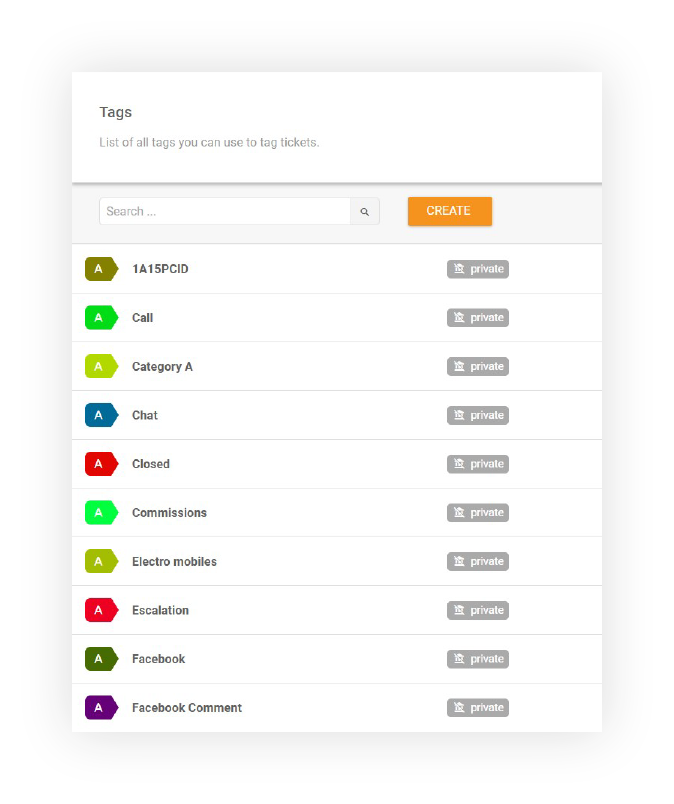 Permits input and feedback from clients and ranking of agent's efficiency, the overall satisfaction with a chat session,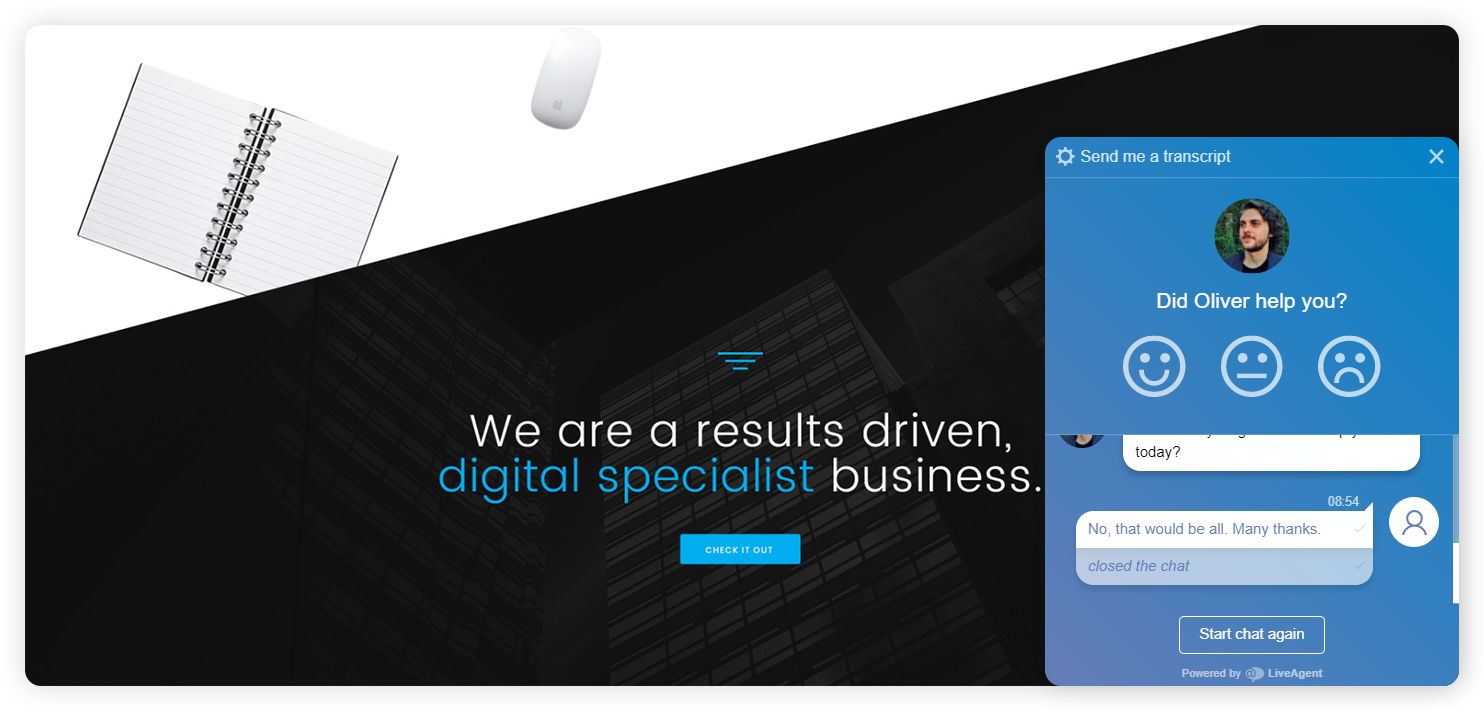 or the option to share a transcript of the chat conversation.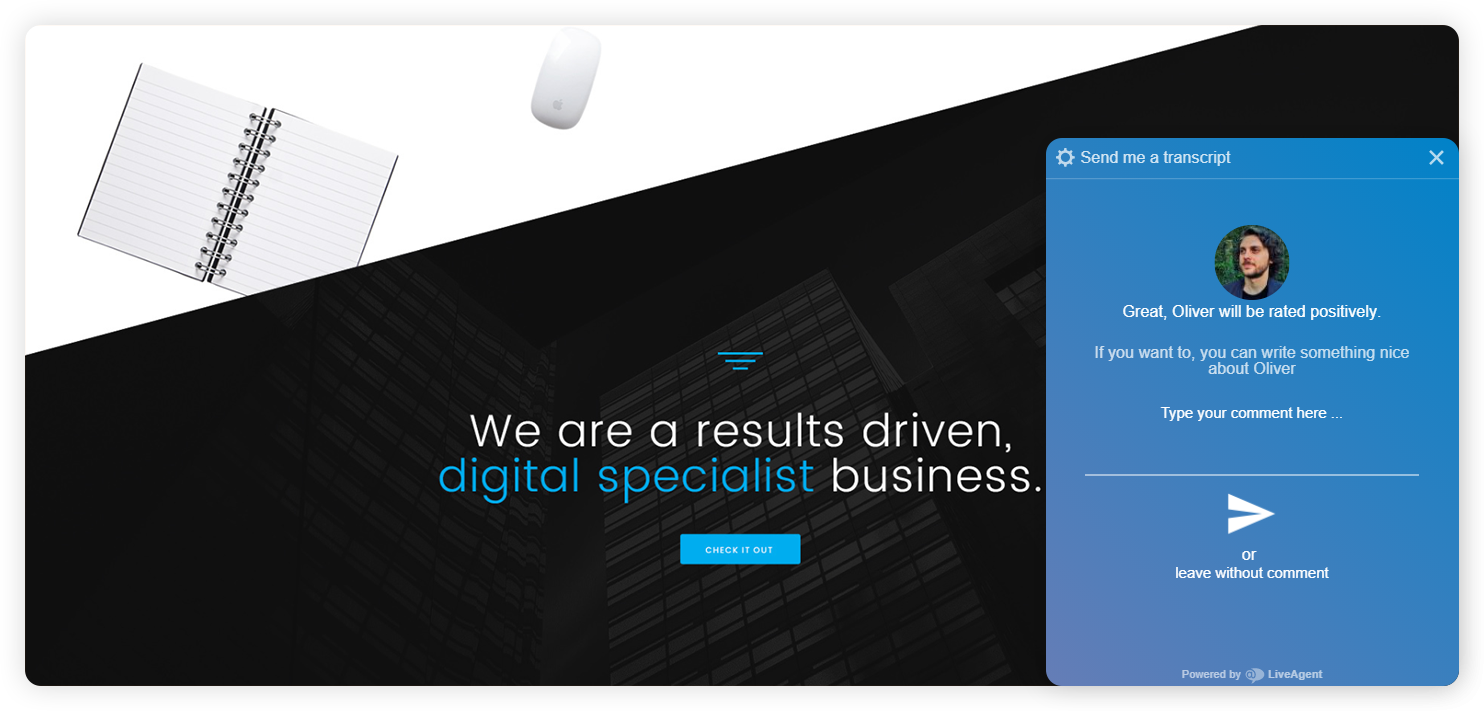 What are the guidelines for agents when operating live chat?
Agents that conduct the chat sessions have to possess certain qualities and skills and adhere to the chat etiquette's guidelines and rules.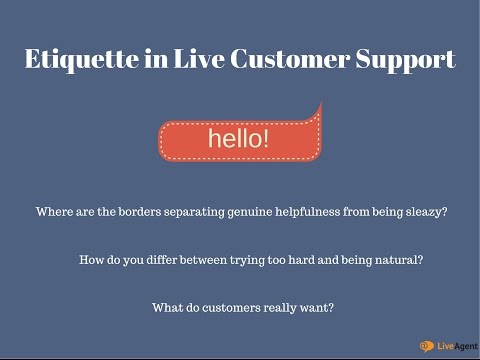 This can be achieved through training, but the agents themselves can utilize certain live chat features to provide excellent customer service.
To prepare for a chat, agents can find out the website visitors' information, such as their IP address, country or location, which pages they are browsing, or how much time they spend there. For an even more proactive approach, your agents can combine these features with a proactive chat invitation and prepare the chat templates in advance.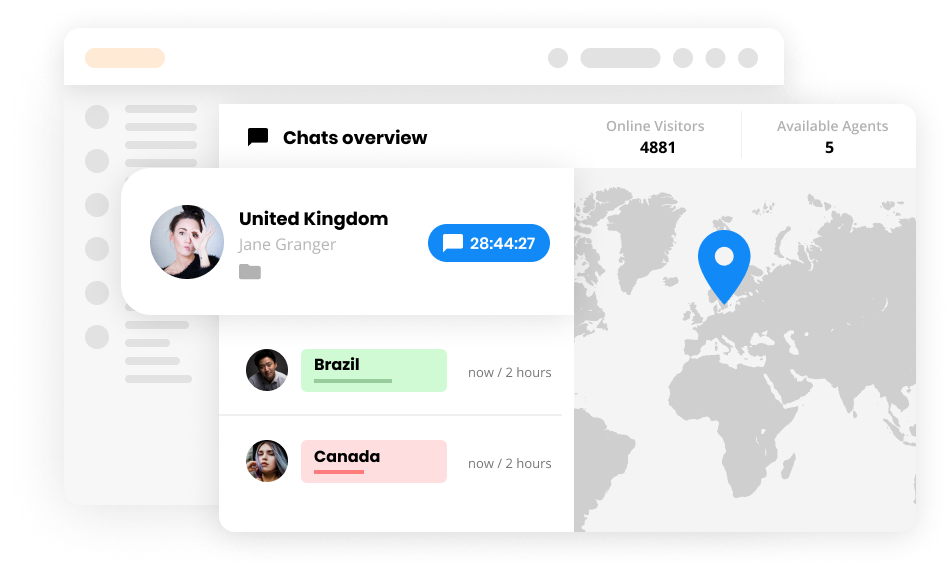 Based on the monitoring outcome, live chat allows you to send personalized greetings or welcome messages in the customer's preferred language through language adaptable widgets.
During the chat conversation, the agent can observe what the customer is typing and prepare the answer before they can even hit send. This feature is optional, but it is a must-have for any agent who prefers to be one step ahead of customers.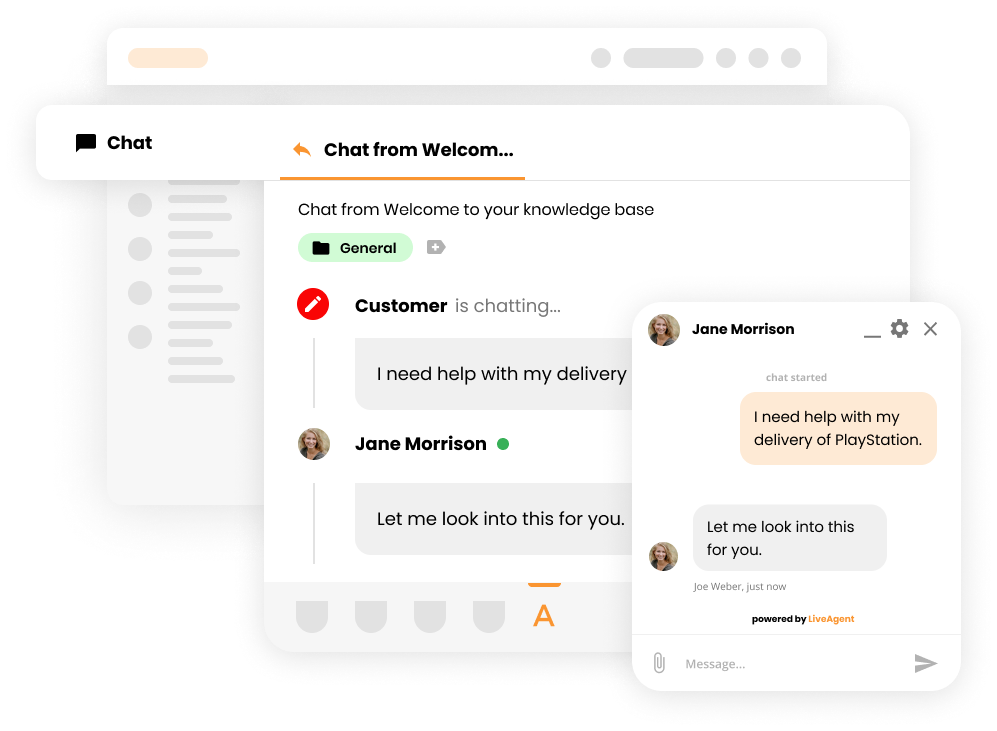 Canned responses speed up the response time by using saved and predefined short text replies to the most common questions. They can be customized and used by various departments to keep consistency in responses across the enterprise.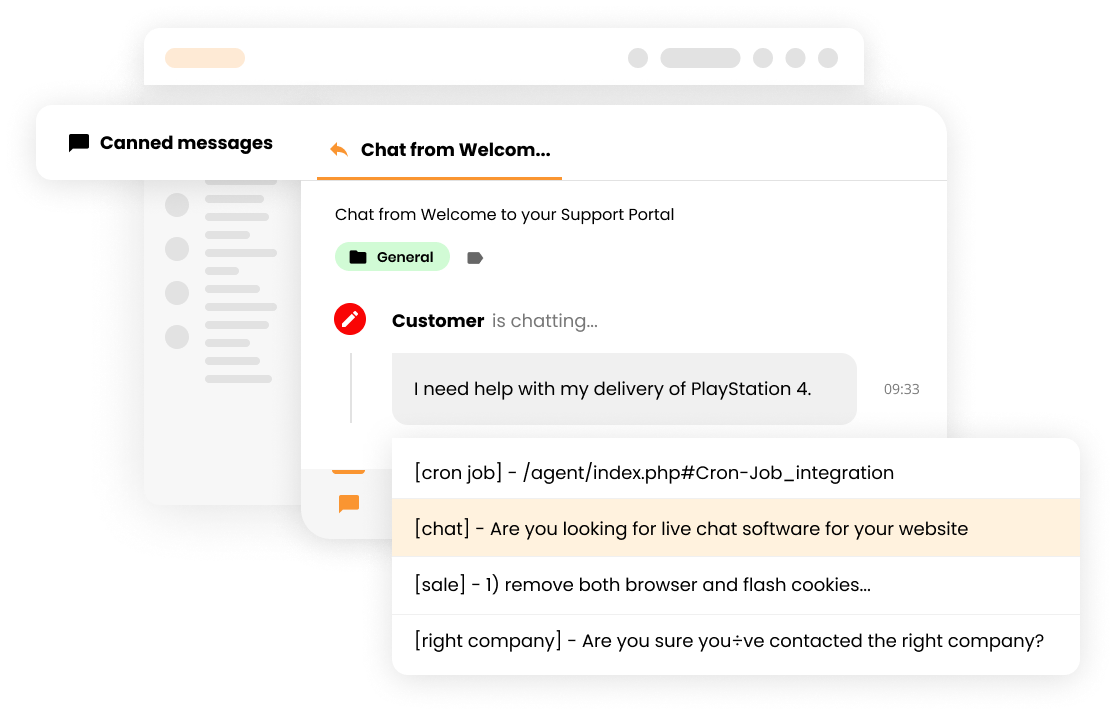 Although chatting is primarily for external purposes, agents can also benefit from using internal chat. Internal chat improves teamwork and engagement across the departments.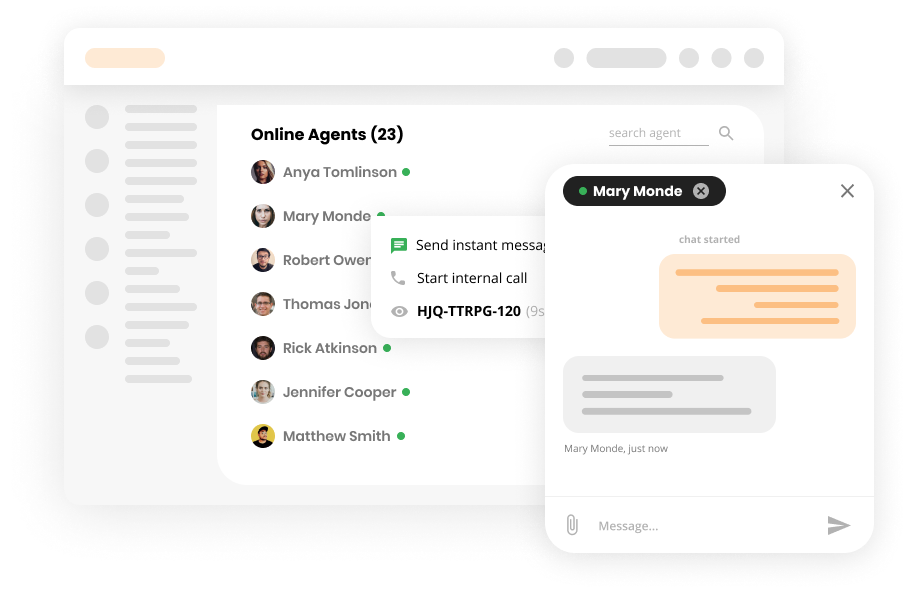 To gain insight into the performance of the customer service, live chat supports customer service reports.
Based on the reports, teams or individual agents can be rewarded or their skill-level set as part of customer service gamification.
How to integrate live chat software into your website?
Many companies are reluctant to implement live chat due to a belief that it is somehow hard to integrate. The opposite is the truth. You don't have to have any coding experience or be a skilled programmer to integrate live chat onto your website.

Integrating a live chat button to your website is quick and straightforward. When you sign up and receive a login for your LiveAgent account, all that has to be done is simply copying and pasting a short HTML code.
That's it—no need to download any additional software. However, If you wish to integrate with third-party software, apps, or WordPress plugins to enhance your customer service experience, it is fully supported through Native or Zapier integrations.
How secure is live chat?
Data protection and cybersecurity of your business and clients is a number one priority for any enterprise that wants to be viewed as credible, trustworthy, and attract a loyal customer base. LiveAgent's combined security features will provide safety and security for all of your clients.
Here are some of the security features LiveAgent has to offer:
Knowledgable resources
If you want to learn more about the live chat software, head over to our academy page for additional information, check out our customer support portal.
Try our multichannel help desk software
Live chat is tightly integrated into our multi-channel ticketing system that can handle all important customer channels.
Live chat as a part of an omnichannel help desk system
Live chat is not the only necessary tool for your vision of a truly customer-centric and profitable enterprise. Attracting and engaging with the customers on multiple-channels is a key to receiving benefits, revenue, and advantage over your competitors.
Live chat is only one part of a complex help desk system that includes ticketing, call center, social media management, and much more.
The complete help desk solution and its features empower your customer support to achieve higher productivity and remarkable results.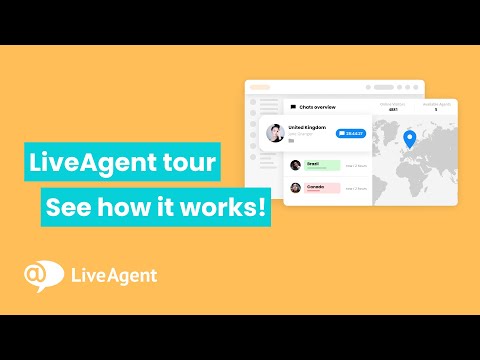 Frequently

asked questions