What is live chat software?
Live chat software is a system that enables immediate customer support. How? The consumers can simply click on a live chat button, usually placed at the lower right corner of a website, and get help in real-time. Businesses can utilize the chat widget to; support existing customers, interact with potential clients, and initiate conversations with first-time website visitors by proactively inviting them to chat.
LiveAgent Live Chat Demo | Live Agent02:16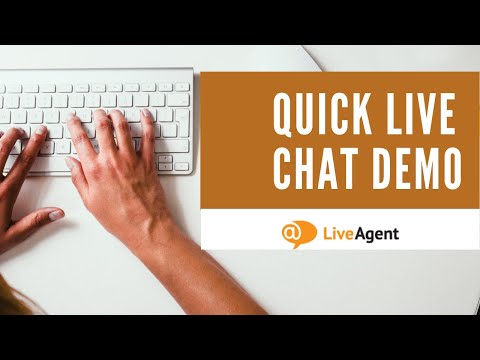 Live Agent
The history of live chat support software
With the rise of the internet, businesses have gone through several significant changes to catch up with the technology and growing consumer demands. As customer service had to evolve accordingly, online chat for business emerged as a new support channel. Thus, letting consumers reach companies directly and avoid the inconvenience of the phone (waiting on hold, interrupted calls, etc.).
Some of the first live chat software providers came about in the early 2000s. The early chat providers offered a basic one-to-one live chat platform. The concept, however, was slow to gain attention among companies because it was commonly considered unnecessary and not worth the investment. In addition, most consumers were still more accustomed to picking up the phone to get their questions answered and issues resolved.
Over recent years, the popularity of live chat support software increased since the modern live chat systems have become more sophisticated and include much more advanced functionality. Thus, it became no longer an option since most consumers prefer to purchase products and services online and demand support on the go. As a result, the global live chat software market was valued at $590 million in 2016. Moreover, it is projected to reach $997 million by 2023, growing at a CAGR of 7.5% (Allied Market Research Report).
What industries use live chat software the most?
Retail and e-commerce
Travel and hospitality
IT and consulting
Telecommunication and pharmaceutical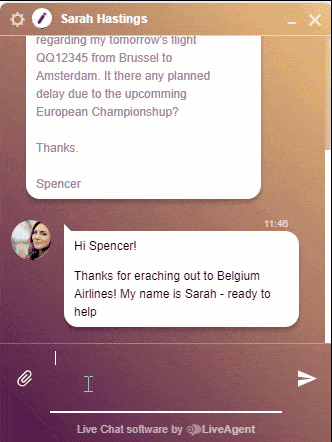 Key live chat support statistics
44% of online consumers say that having questions answered by a live person during an online purchase is one of the most important features a website can offer. (Forrester Research)
63% of customers are more likely to return to a website that offers live chat. (Forrester Research)
60% of consumers ages 18 – 34 regularly use live chat for customer service. (Microsoft's State of Global Customer Service Report)
53% of customers would prefer to use online chat before calling a company for support. (Harris Research)
63% of millennials prefer to have their basic customer support questions answered by chat versus traditional channels. (Software Advice)
Live chat has the highest satisfaction levels for any customer service channel with 73%, compared with 61% for email and 44% for phone. (eConsultancy)
What are the main features of live chat software?
Some of the essential live chat software features include;
Proactive chat feature allows agents to initiate conversations with website visitors and offer instant help.
Real-time traffic monitoring provides deeper insights into visitors' behavior. Therefore, you can understand where they came from and how they are using the website.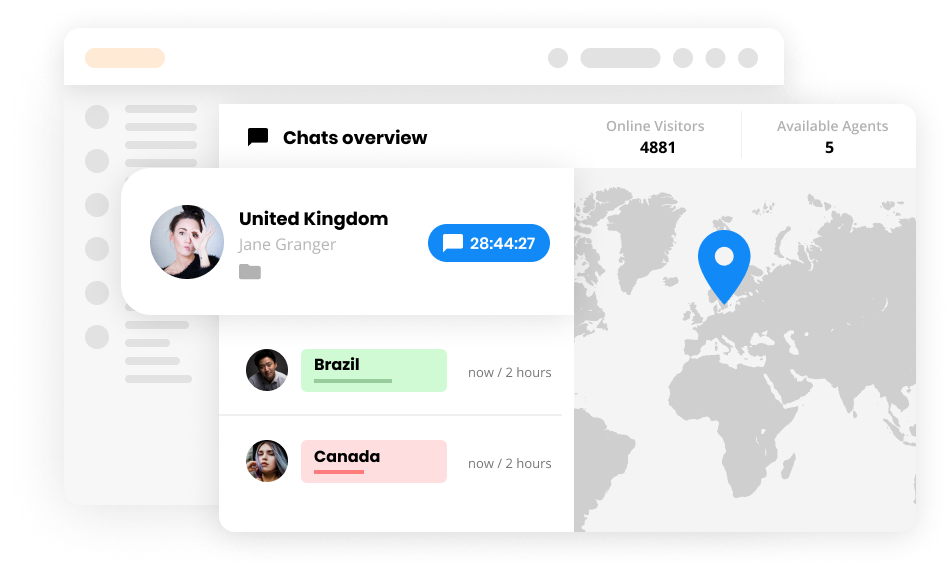 Chat distribution feature transfers chats to free operators or automatically route customers to agents who had previous conversations with them.
Canned responses enable support agents to speed up response time, using predefined snippets of text for frequently asked questions.
File transfer feature enables sharing files between live chat operators and website visitors.
Offline forms allow visitors to send messages through a contact form even if chat operators are not online.
Post chat survey feature enables you to receive customer feedback and measures customer satisfaction by allowing them to rate live chat conversations.
Major factors to consider when choosing a live chat software provider
With the numerous live chat providers available on the market, it might be challenging to select one. Here are the most critical factors to consider when choosing a chat provider;
Cloud-based vs. Self-hosted
Self-hosted software is hosted on an organization's technical infrastructure. However, cloud-hosted software resides on a third-party server and has; regular updates, accessibility from anywhere, security, data backups, and 24/7 support. Some providers offer both options.
Third-party software integrations
The most modern live chat solutions allow you to integrate third-party apps, such as social media, e-commerce, email marketing, CRM, and CMS tools, which may be critical for a business.
Easy onboarding and customization
The ease of installation and a user-friendly interface, and a range of available customization options are essential factors before purchasing live chat software. Ensure to look at the personalization of languages, styles, fonts, and colors of the chat widget.
Security
Having a secure live chat is essential. Thus, encrypted connection, the vendor's firewall, data backup plan, and privacy policy are some of the crucial security factors to inquire about when researching chat providers.
Mobile support
Nowadays, a vast number of consumers access websites from their smartphones. Thus, having a mobile-optimized chat tool available for all platforms and mobile devices is necessary, especially for e-commerce businesses.
Advanced features
While having basic live chat features is usually enough for small businesses, large organizations need more advanced live chat software features. Most vendors offer free trials allowing to test all live chat features.
Discover on your own
LiveAgent is a comprehensive help desk solution that enables your agents to deal with customer inquiries from one interface effectively. The system includes ticketing, live chat, call center, customer portal, knowledge base, forum, social media integrations, and more. If you would like to learn more, take a look at the video below.
LiveAgent Product Tour | Live Agent02:25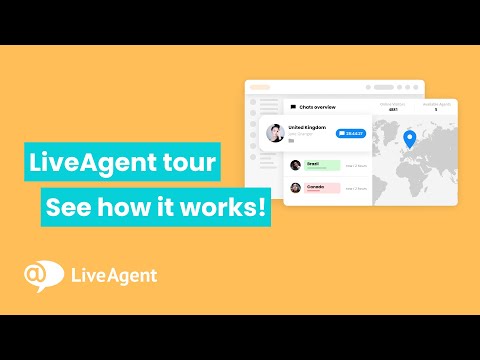 Live Agent
Try out LiveAgent for FREE
Handle all customer inquiries from one interface. Start improving your customer service with a 14-day free trial right away!
Frequently

asked questions
What industries do use live chat the most?
Live chat software is used across many different industries these days. However, it is mostly used in retail, eCommerce, travel &hospitality, IT, and telecommunication industries.
What are the main features of live chat software?
The main features of live chat software include proactive chat, chat distribution, canned responses, file transfer, offline forms, post-chat survey, and real-time traffic monitoring.
Why should your company invest in proper live chat software?
According to Forrester Research, 44% of online consumers say that having questions answered by a live person during an online purchase; is one of the most important features a website can offer.