Discover the power of customer tracking systems with LiveAgent's website visitor tracking feature. Find out what URL your customer is on while you chat and enhance your support experience. LiveAgent will also notify you if the customer switches to a different page.
The website visitor tracking feature is convenient, especially when you direct your customers to a specific URL or when you want to give them the best possible information. For instance, regarding pricing or technical details of your product/service.
Before each live chat session starts, you can view the customer information and many other details, such as their Start URL. Start URL is usually where the customer or agent initiated a live chat conversation.
Example: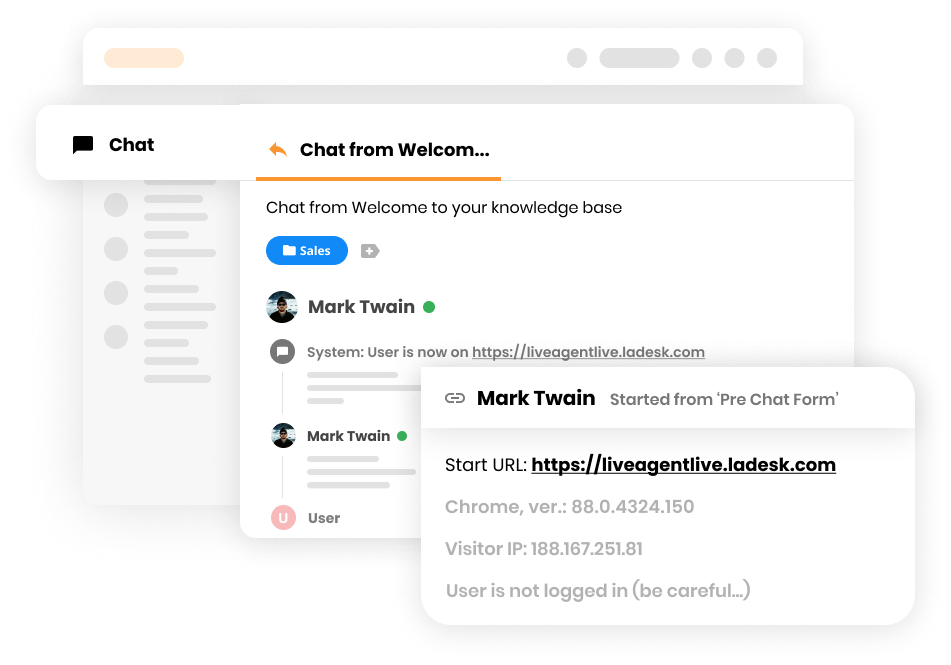 In our example, you can see the webpage;  https://support.ladesk.com/300428-IVR
As a chat continues, customers can come with potentially more and more questions. In our example, the customer needed help with the IVR since it was the last step to have a fully integrated call center. You can see how they moved through several different knowledge base articles.
Moreover, the chat was later joined by another colleague after a request. Remember that you can start the internal chat anytime, and you even have a chance to leave an offline message for your co-worker.
By knowing the current URL of your live chat visitor, you can provide the best and most accurate support for your customers by seeing how they move between the sub-pages of your webpage.
Business benefits:
Saves time
Loyal customers
Efficient customer service
Ready to try it out?
Improve your live chat communication and create long-lasting relationships. Get a 30-day free trial and test all the help desk features right away.
Discover other live chat features:
Chat distribution
Make sure your customer support is effectively dealing with live chat inquiries. The Chat distribution feature allows you to set a specific way to route all new chats. You can choose from Randomly assigned to Max utilization routing.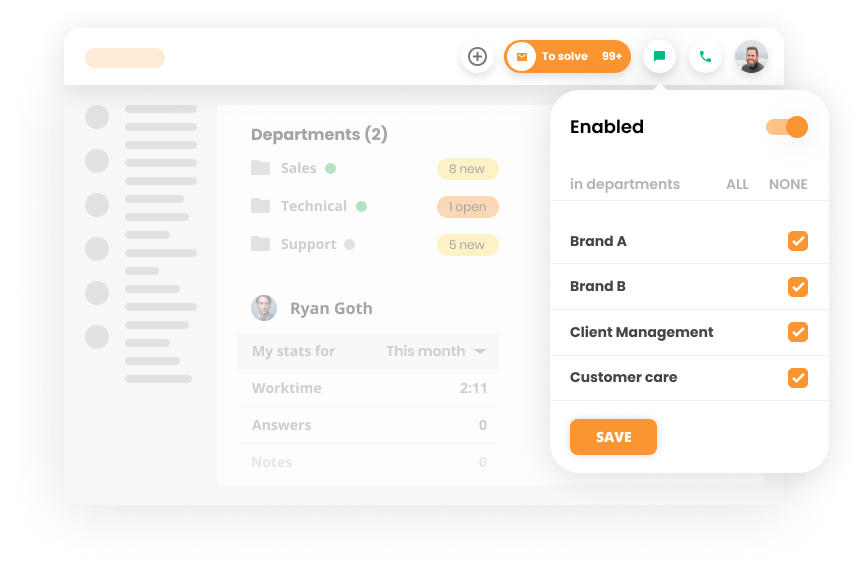 Online visitors
Get an overview of your current website traffic through LiveAgent. In the section called Online visitors, you can view the live visitors on your website. This function also enables your agents to invite live visitors to chat.
Chat history
Always be informed about the previous customer inquires when needed with Chat history. This LiveAgent feature gives you information that can prevent customer's frustration. You can view the visitor's country, the name of the customer and the agent, and the whole past conversations. As a result, your customer representatives can resolve tickets quickly and efficiently.
Knowledge base resources:
Would you like to set up a live chat button on your website?
Follow this guide for in-depth info on how to create an online button.