With the massive amount of content marketing agencies and freelancers available to consumers today, it's more important than ever to stand out from the pack. Focusing on your customers' experience is the best way to gain and retain customers. This article lays out how to make sure your services are in perpetual demand.
Content is King, but with the world getting smaller due to online connectivity, the content market has become increasingly crowded and competitive.
Many of your competitors will have similar price points and offer a lot of the same services as your agency. So it's your job to cement yourself into the consumer's psyche as their go-to agency when they are in need of quality content.
When you receive an order from a client they aren't just paying for content, they are investing in an entire experience. The goal is to treat every client as if they are your most important one, and they'll love you forever.
Great service leads to brand loyalty and referrals, and brand loyalty and referrals leads to long-lasting success.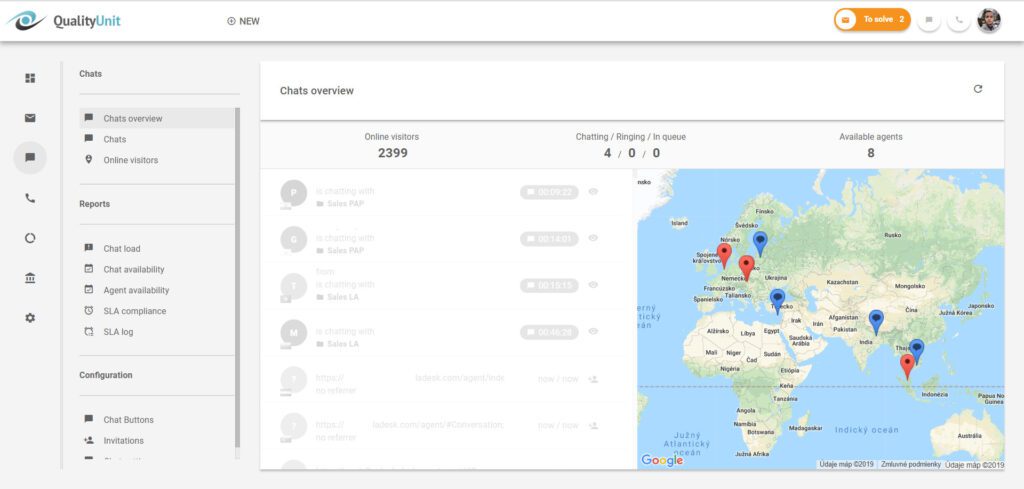 The importance of customer experience (CX)
Satisfied customers are the foundation of any successful business. It's important to make them feel valued at all stages of the marketing process, not just when you're trying to close the sale.
Your agency's main goal should be to identify and meet the needs of its consumers. They want to feel like they are more than just a number in a database. It's best to consistently provide great customer service now, over trying to win them back later.
People are much more likely to share a negative experience than they are a positive one, so why not just get it the first time and every time? Spare yourself the grief and extra effort of having to do damage control to repair your reputation later.
When a competitor offers a product at a similar price, the customer experience you provide is one way to separate yourself from your competitors. Marketing yourself with honesty and integrity in addition to providing a stellar CX is a sure-fire way to set your agency up for long term success.
Market research and personas, data-driven segmentation
Data-driven segmentation is used to find out what your customer's needs are and how to best cater to them. It assists you in providing services and communicating more effectively with your targeted customer group.
This data demonstrates what a current or potential customer is worth to a company, how often they interact with the brand, and their purchasing habits. It also identifies what products or services the customer currently has and what else are they likely to purchase in the future.
Buyer personas are detailed representations of your customers based on researched data.This data gives you a profile of:
Who your buyers are
How they think
What they are trying to accomplish
What goals drive their behavior when making purchases.
Used together, segmentation and personas can be valuable tools to assist a company in deciding what kind of services to provide in order to best serve their target customer base.
The knowledge you gain from CX can help you sharpen these profiles and sniper target your own content marketing. Not only can marketers improve sales funnels with learnings around CX, they will also be able to pinpoint which content gaps exist around your products, services and brand.
Customer journey
The customer journey is the way customers interact with your brand or business through different "touchpoints." These touchpoints can be anything from looking at your social media, to checking out your website, reading your blog, or using your products and services.
A customer journey map is a great tool to help you visualize a customer's experience with your company. Creating these maps help you to gain a better understanding of your customers' motivations and needs.
There are 5 phases to the customers' journey:
Awareness: Seeing an ad for your company online or on television
Consideration: Checking out your social media or blog, read reviews
Purchase: Visiting your website or business, contacting your directly
Retention: Being available to resolve any issues, newsletters, loyalty programs
Advocacy: Happy customers refer others, and 'like' and tag on social media
A new visitor generally doesn't decide to purchase an item or service immediately. They generally take the aforementioned journey before making a final decision. This is why you have to make sure prospective customers have a positive impression of your company regardless of which touchpoint they used.  
Closing the deal is only part of the customer's journey. Pre-sale customer service is just as important as post-sale. Keep them happy, keep them loyal to you.
Optimize CX with content
You can completely redefine your customers' experience with a great content strategy. For a content marketing provider, this should be fairly easy, as you already know how to produce targeted content.
It's where the information gathered on customer personas comes in handy: tailor your content around the needs of your target audience. Write content with the intent to connect better with them, this will enhance their overall customer experience and keep them coming back.
Another way to make sure your content serves a great experience, is to tailor the formatting, tone and structure precisely to your ideal audience. Include visuals, bullet lists, infographics, flyers, and other elements that fit your buyer persona.
You should maintain a similar brand voice across all channels you publish content on, so your customers know exactly what to expect.The objective of the content you share should be to build trust and credibility while establishing your brand.
UX-focused company culture
User experience, UX, describes how people feel when navigating a website, using an app or interacting with any of a company's products or services.
There are many elements that contribute to designing for exceptional user experiences, such as user interface, usability and user research. It's an integral part of your total customer experience. But it's more than design.
The goal of the user experience(UX) is to improve customer satisfaction and loyalty through the utility, ease of use, and gratification provided from the interaction with a product or service. Users want to make sure that they find value in what you're providing.
UX company culture doesn't just consist of your values and the value of those around you, it's how you all come together to achieve a common goal. That goal being to ensure that you provide an amazing customer experience based on a set of shared beliefs.
An effective way to communicate your company's culture to your customers is through public stories that explain the purpose of the company and what positive impacts it has on the community.
Communicating can be done through social media by posting interviews with employees about their experiences working with your company. How their work benefits them and others, why they joined the company and what they like about it and what they love about it.
Tips for shaping a UX centered workplace:
Surround yourself with people who have a similar user-centered mindset
Establish a vision
Be open about feedback and openly acknowledge when there needs to be change
Always advocate for the needs of the user
Be able to constantly learn from your failures
Be open to different perspectives when designing solutions to solve user needs
Lead response time
Lead response time refers to the length of time it takes for a company to follow up with a lead (potential customer) that has contacted their business. This can be from any method of communication; a phone call, social media, emailing or filling out a form on your site.
Lead response time can make or break your sales. The more proactive your are about responding to them the better. Leads are what drives the sale of your product or services. They are needed to help your business grow, so lack of follow up with a lead can be detrimental to the expansion of your customer base.
Not all companies are quick to respond to leads, so make sure that you are. The conversion rate lowers with each passing minute that you don't follow up with a lead.
The average prospective customer fills out 3-5 lead forms, and the first company to follow up with the lead is most likely the one that will close the sale and have an opportunity to gain that customer's loyalty.
A perfect way to reduce your lead response time is by integrating a live chat feature on your website. This will not only improve CX by connecting with your leads instantly, but will also give your company a human touch, and boost your conversion rate.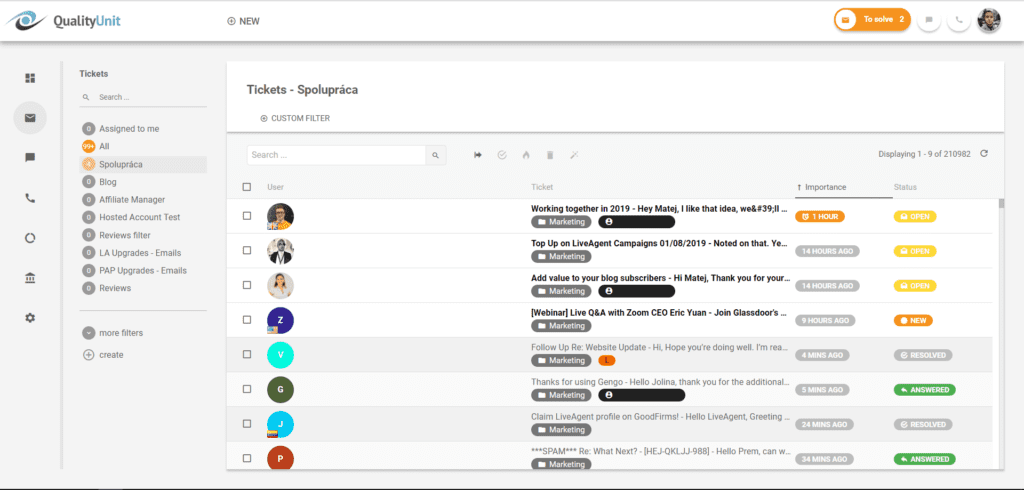 Service-level agreement
A service level agreement is a contract between a service provider and its customers that details the services the provider will supply. SLAs are beneficial to both parties by clearly identifying the role and responsibility of each party.
SLAs are important in assisting service providers in managing customer expectations. They set a consistent service expectation across the board for all customers.
Service level agreements vary from company to company, but any service agreement should include the following:
Service description: Services the provider is obligated to supply
Time frame: The date when these services go into effect and when they are terminated
Reporting procedure: How and to report problems if an issue were to arise
Performance Metrics: Response and resolution times when a problem arises
Penalties: Consequences for provider failing to meet the stipulated obligations
Constraints: Circumstances that allow terms of the agreement to be waived
Service-level agreements should clearly state metrics, responsibilities and the expectations of both parties. An SLA ensures that there is no confusion or misinterpretation and that both sides have the same understanding of the goods or services to be provided.
Employee engagement
Employee engagement refers to the nature of the relationship between an organization and its employees. The more committed and connected to the organization an employee is, the better it is for overall customer satisfaction.
Highly engaged employees that are invested in the company are likely to have better decision-making skills, and these companies tend to outperform their competition.
Engaged employees:
Know their role in the company
Feel valued and respected
View their work as interesting and challenging
Have confidence in the company's leadership
Appreciate feedback and direction
Like to have accomplishments recognized
Are able to effectively communicate
It's management's responsibility to foster employee engagement. The most effective managers not only excel at people skills, they also provide clear expectations, and hold employees accountable while also focusing on what's in the best interest of the company.
An easy way to stay on top of employee engagement is by conducting a survey. Surveys are great for "checking in" on employee job satisfaction and how they value their role in the company. These surveys can also be used to identify any "at risk" employees that may be performing poorly and require additional training. The survey should be as detailed as possible and include open-ended questions.
Effective employee engagement promotes employee retention, cultivates customer loyalty and improves organizational performance. Employee engagement is a key to the success of any business.
Another way would be through the implementation of employee engagement platforms. These often include training tools, employee incentives, surveys, performance evaluations, among many other functionalities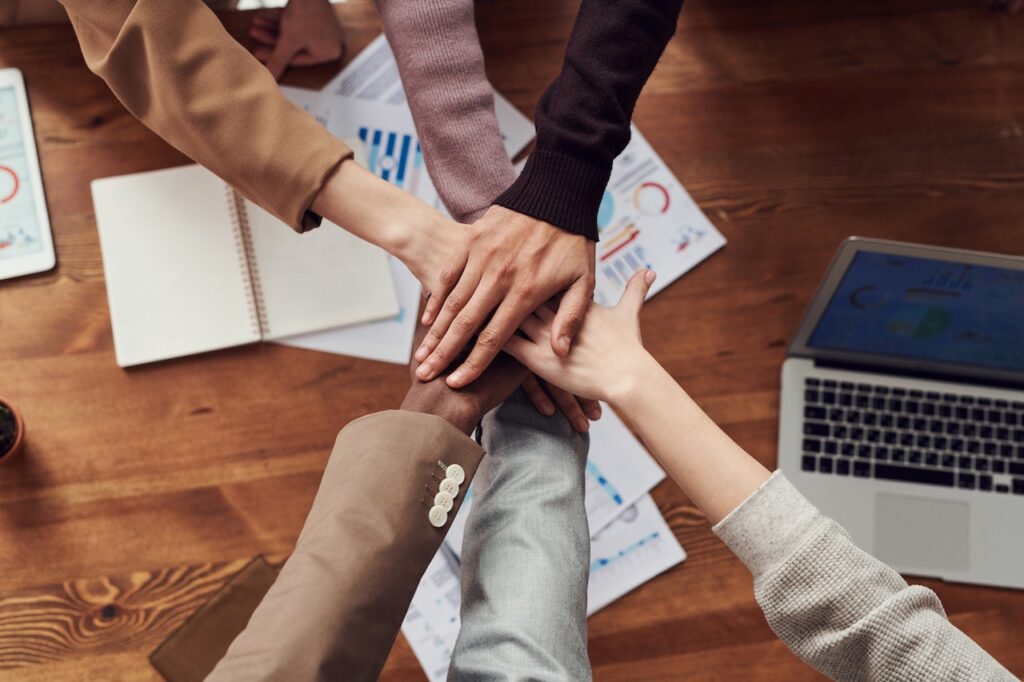 Multi-channel support: Social media, chatbots and more
A support channel is a medium used by a company to communicate with its customers. Multi-channel support is when a company offers more than one channel as a point of communication with their customers. Having multiple channels gives your customers an option to choose whatever channel suits their needs and is most convenient for them.
Ideal multi-channel customer service would have a 'single customer view'. This is the ability to track your customers communication and purchase behavior across all channels.
If a customer orders a product or service online, then contacts you with a concern via Facebook chat, or email, you should be able to seamlessly track all interactions and conversations with them and be able to solve their issue in a timely and organized manner. 
Providing multiple channels benefit both you and the customer. Incorporating multi-channel support into your customer service platform is an investment. There may be front-end costs when establishing this multiple channel system, where you have to hire more staff to run these additional channels. But if executed correctly, the gains far outweigh the costs.
Having multiple channels helps to provide the customer with a higher level of service, this in turn can lead to an increase in customer satisfaction and higher retention rates.
Satisfied customers will become your cheerleader, recommending your company to friends and colleagues based on the quality and convenience of the customer experience you provide.