Most of us would rather not admit that interruptions and incidents happen more frequently than we'd like, especially in a work environment — and in many cases, they're practically impossible to avoid. Now, the problem isn't why disruptions and incidents happen (unless they are internal, recurring errors) – it's how you deal with them that matters. Utilizing incident management software solutions is the best way to do so. 
Incident management software solutions provide the perfect setting for companies that experience relatively frequent issues and disruptions. It enables tracking of incidents through their entire life cycle and resolution. 
Below, we'll explain how incident management software is vital to modern businesses. We will also provide you with 25 fantastic incident management software solutions. 
What is incident management software?    
Incident management software (IMS), sometimes referred to as call management or contact center software, is crucial for any company's IT arsenal. It is a tool tasked with getting you up and running after encountering any tech-related or unplanned interruptions. 
Using this software, you're able to fix your issues, log your problems and streamline the "recovery process," allowing little or no impact on how you and your company do business. Therefore, customers do not have to deal with an interruption to their service.
Imagine incident management software as a centralized repository for tools that track, log, and solve incidents, all while keeping a record of what has happened. Thus, next time the problem arises, the solution will be much simpler to handle. 
Upon first glance, incident management software might seem like nothing more than a problem tracking system. The reality is quite different, however. The features, capabilities, and functionality of incident management software are usually more comprehensive and sophisticated. Therefore, in addition to helping companies track and solve their issues, they can also improve their IT framework and service management as a whole. 
Why should you use incident management software?
Utilizing incident management software is beneficial in more ways than one, all of which focus on helping companies get back on track after an incident has disrupted their workflow.
In most businesses, the goal is to satisfy the customer. Maximizing customer satisfaction is a priority, and that's where IMS solutions come in. Through IMS solutions, you can handle many tickets in record time, meaning it makes it far easier to provide outstanding support, interact with your customers, and fix any tickets or issues in a timely and efficient manner. Utilizing IT helpdesk ticketing software as part of your IMS solution can offer additional support in managing customer concerns and streamlining the resolution process.
Thanks to IMS solutions, your customer support team can close major incidents quickly without wasting time speculating. Comprehensive incident management is practically synonymous with incident response platforms, meaning that the platforms are an essential tool for managing incident responses properly.
Service requests are commonplace in any industry, but the efficiency of your incident management process dictates the overall success, speed, and sophistication of your workflow. By utilizing an IMS, you can improve your response times and resolution times through SaaS solutions.
Some of the most notable benefits of using this software are:
Less overall downtime
If you're running a business, it's imperative to keep it running like a well-oiled machine, even when there seems to be an issue at hand. Using a top-tier incident management platform, you can ensure that there will be less downtime in your operations as problems get logged, tracked, and resolved in a streamlined fashion. 
Better issue insight and tracking
In addition to providing insight into the initial cause of the issue, incident management solution providers can help you discover what led to the issue. You shouldn't just pay attention to that when you're trying to resolve the issue – it's equally important to eliminate the likelihood that the same problem will pop up again in the future. Imagine if the issue comes up again. If this is the case, you would have better insight into how you could provide an incident resolution to any customer queries and tickets relating to it quicker. 
Improved issue organization
Tracking, logging issues, and records of previous resolutions are all fundamental aspects of a robust incident management software solution. They provide the company with the accurate, real-time data required to resolve issues. An incident command center collects information about these issues– such as when and why they occurred and how you solved them — essentially helping you solve more issues down the line. Apart from that, it's fantastic for improving your existing IT framework and ensuring these issues happen less. 
Streamlined efficiency
Efficiency is everything in a business, and that's why every problem needs to be handled in a specific manner, especially if you're running a client-oriented company. Using incident management software solutions, your service desk agents will always have the same approach to dealing with issues. It saves valuable time, eliminates the possibility of conjecture occurring, and maximizes the efficiency with which agents solve the problem at hand. 
Full transparency
Real-time data-driven decision-making isn't the only trend that has become an industry standard, as full transparency is more popular than ever. People will always want to know the status of their incident tickets, and with leading incident management software solutions, they will always know what's going on behind the scenes. 
Using incident management software has all of these fantastic advantages, but the most important one may be providing you with the necessary data that you can use to improve your business. For example, if you have disruptions and incidents from one type of device more than others, it will give you the necessary insight to resolve that issue. This philosophy applies to all aspects of your business. With incident management software, you can highlight the most problematic areas of your business and implement a framework for incidents that can minimize disruptions and possible costs in the future.
Best incident management software features
Your IMS system of choice should include a range of features that allow you to handle all kinds of tickets and streamline both your response time and your workflow. Some of the most important features you should look for in an IMS are: 
Ticketing
A ticketing system is one of the key features of an IMS solution. A good ticketing system should include:
A multi-channel ticketing option that allows you to streamline your ticketing to a single location.
Top-tier storage so you can index all tickets. 
A CRM solution to help you track customer interactions while providing the option to send out mass ticket actions.
Furthermore, it should have as many automation elements as possible. In a good IMS, features such as automated ticket distribution and escalation, macros and templated responses, and deduping are highly sought-after.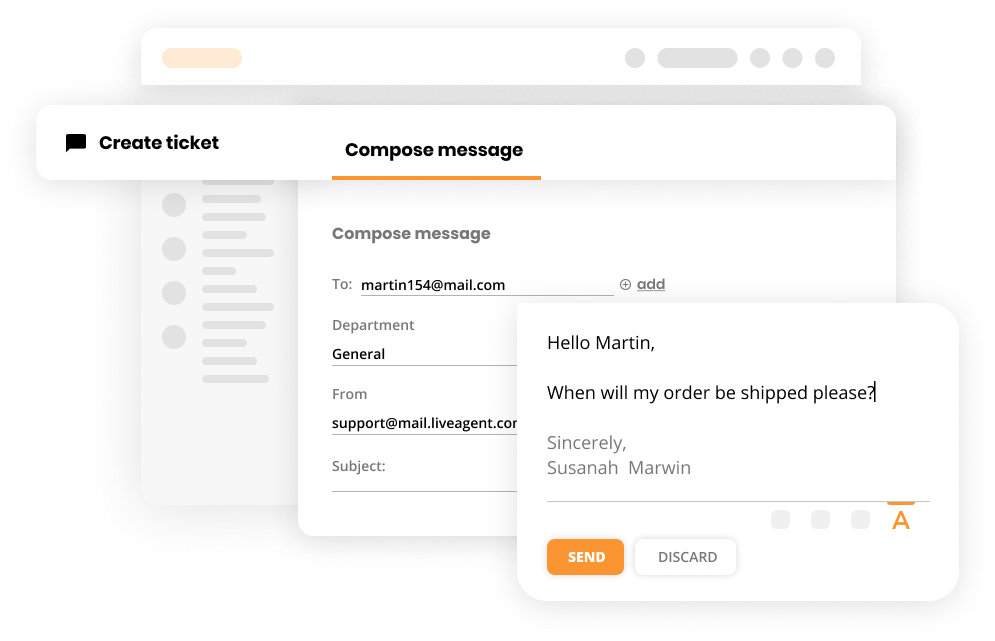 Live chat
Automation can only take you so far, and AI solutions aren't sophisticated enough to be the one-stop solution for all customer queries. That is why a top-tier IMS should have a range of live chat features such as real-time communication, instant messages, chat indexing, interaction tracking, and automatic distribution. These features will help your team take care of your customers' issues as fast as possible.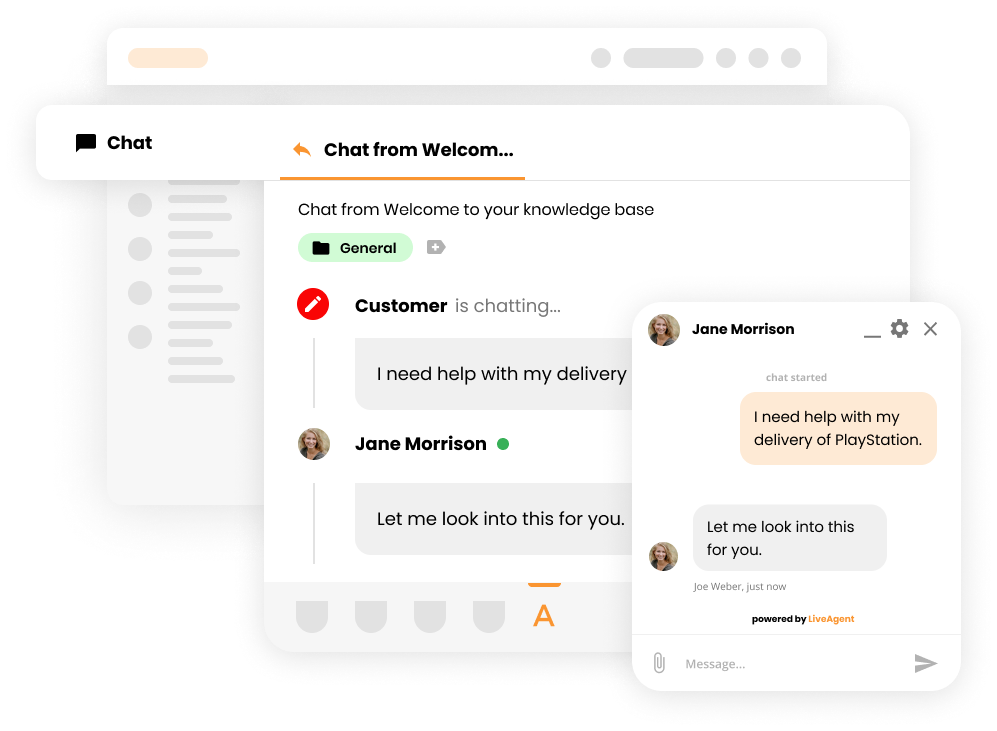 Call center
A call center is also integral to any sound incident management system. Ideally, you should be able to use your IMS call center for both inbound and outbound calls so you can address the concerns of complex clients. Additionally, IVR and automatic callbacks can help you notify your customers about their case status.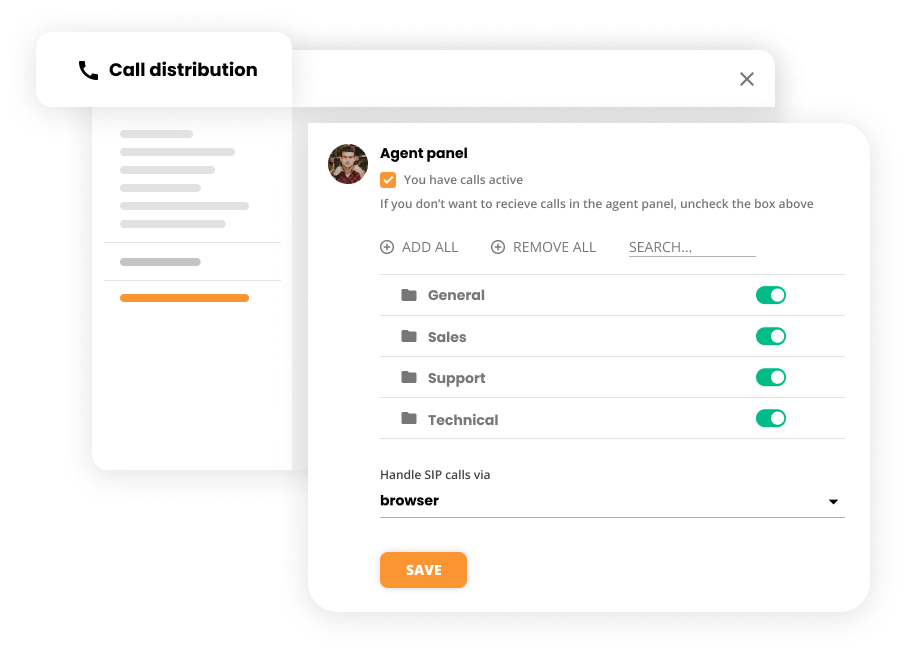 Social media
Social media is one of the essential elements of a modern business. An IMS should have seamless integrations with social media networks and offer fantastic brand monitoring and reputation management to ensure that your visitors, clients, and customers are as happy as they can be.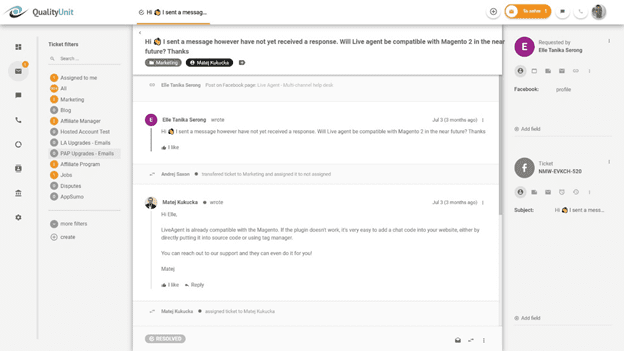 Customer portal
A knowledge base is always a good thing to have, especially if you want to provide as many self-serve solutions as possible. By building a knowledge base, your clients will be able to locate information about products and services within your FAQ pages or forums. Furthermore, an effective IMS should provide a feedback and suggestion panel, so your customers can provide critical insight into how your business can be improved.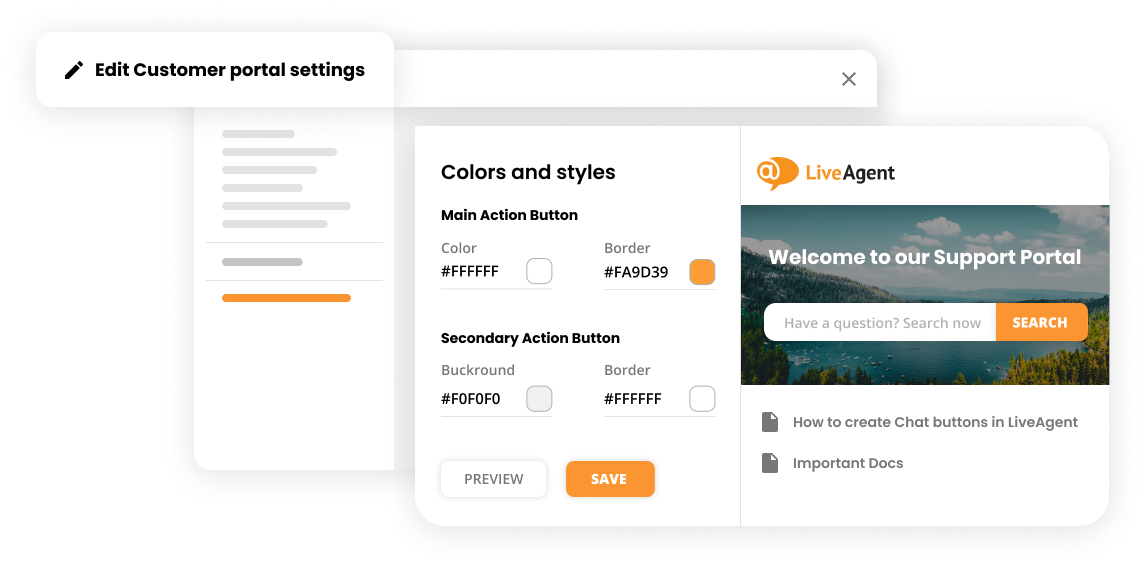 Security
An IMS is only as good as it is secure, which means that you'll have to do some research before looking into any particular option. Usually, the most secure IMS solutions are cloud-based and offer encryptions, 2-step verification, multiple data centers, and compliance with GDPR.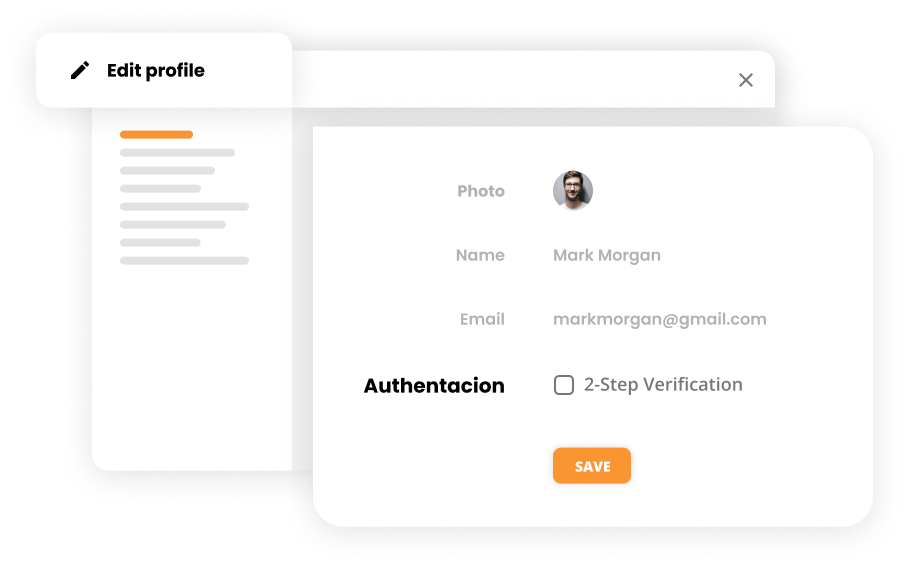 Features
What good is an IMS if it's not stacked with all the features you need to resolve, index, and get notified about disruptions or tickets? Depending on your business focus, you expect specific features, but some of the most common ones are: 
How much does incident management software cost?
More than a few IMS service providers offer dynamic pricing plans and custom pricing models, but many have pre-organized pricing based on their features.
The price of an IMS is also determined by how many users it supports. The more agents using the IMS, the higher the price. However, not all systems are priced on a per-user basis, as some fantastic options are completely free for commercial use. 
Top 25 incident management software solutions on the market
Below, we'll outline twenty-five fantastic IMS solutions, all of their features, pros, cons, and most importantly, their price. Next, we'll narrow the selection down and disclose which solutions are the best on the market (according to us).
1. LiveAgent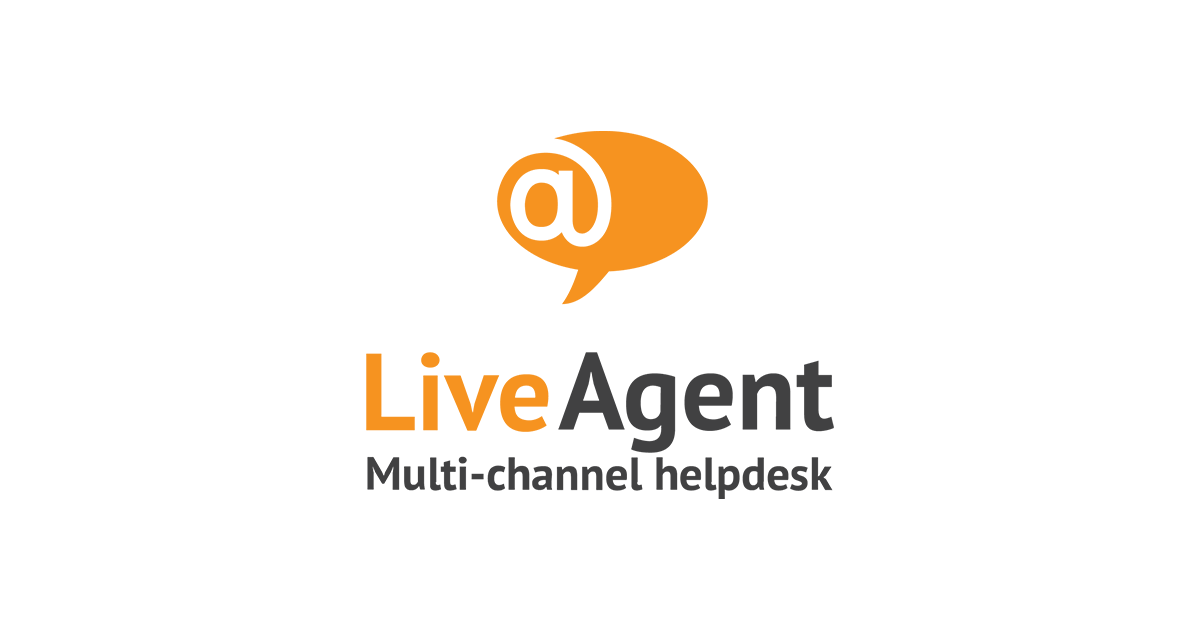 LiveAgent is one of the most popular customer management solutions on the market. The platform has an incredible rep sheet, and it gives agents access to a lot of features at a reasonable price. LiveAgent offers a range of full-stack solutions such as centralized location to store tickets, customer service automation, incident management, and alerting.
The software is renowned for its ease of use and seamless integration. It is also one of the best options on the market in terms of price and functionality.
Just because it's relatively easy to use doesn't mean it's not sophisticated, as this incident management tool will allow for even the most comprehensive and complex ticketing and automation workflows.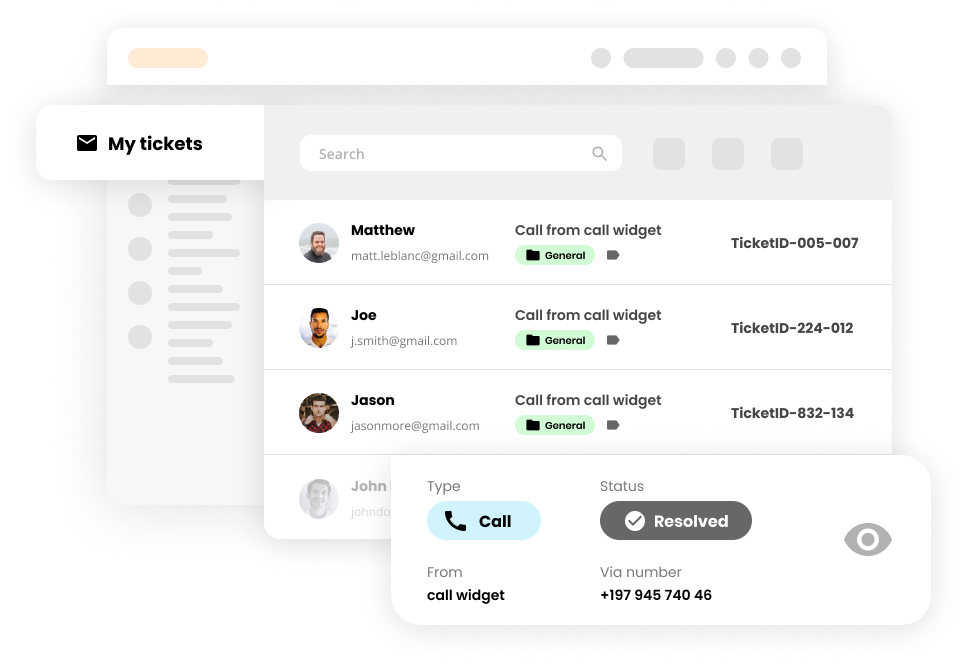 In short, this is an imperative software solution if you're looking to improve your business, your user's experience and want to handle business-critical incidents and support tickets with ease and speed. 
Another positive aspect of this software is that it has a customizable front end, meaning you can integrate it with your existing design and IT framework.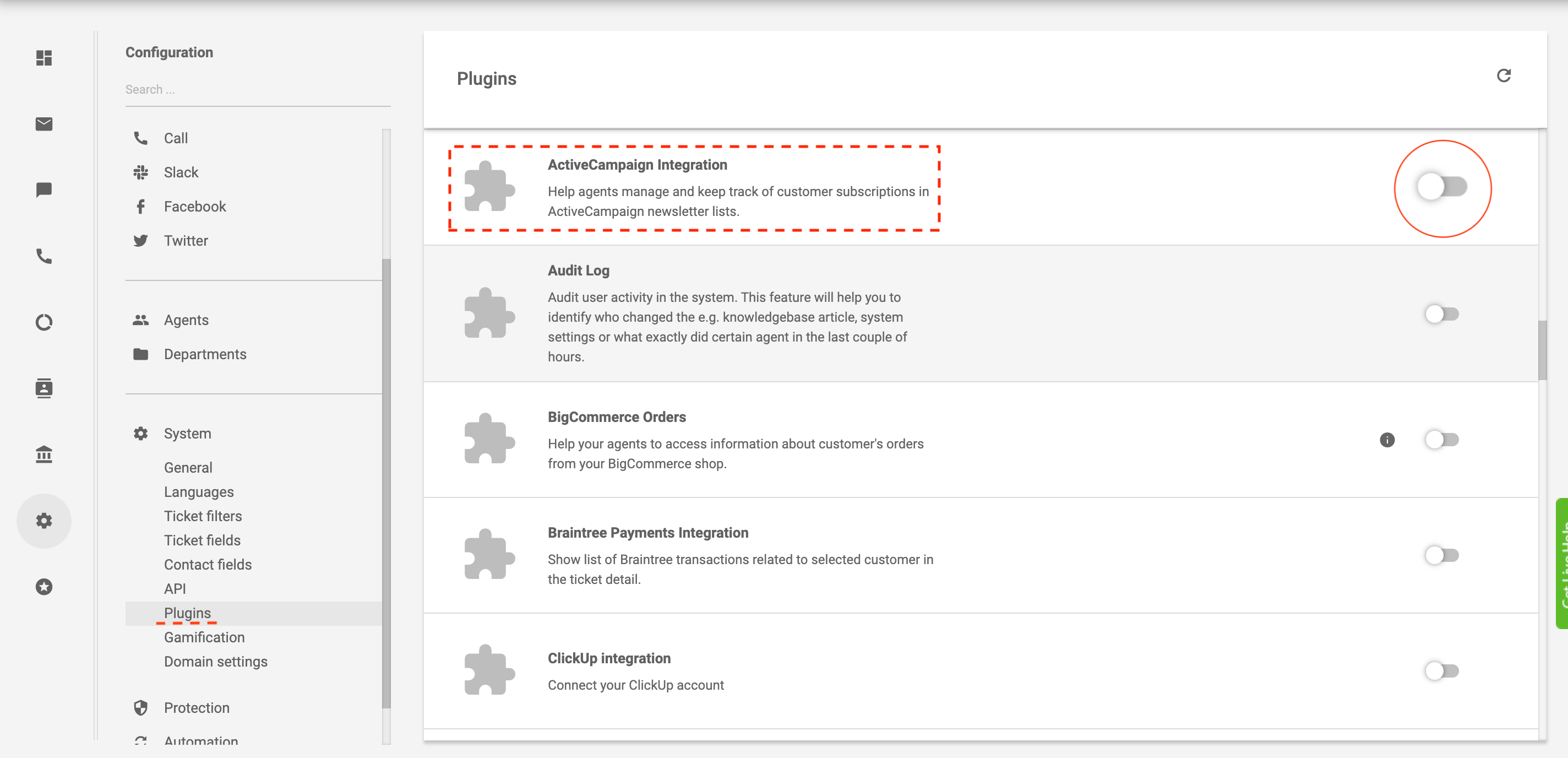 Pros:
Easy to use
Affordable
Customizable
Full-stack solution
SaaS Cloud software
Cons: 
Pricing: 
LiveAgent prices start at $9 per agent per month but can move up to $49 per agent per month if you're looking for the full range of features such as call center and social integrations. However, it does come with a 30-day free trial, and no credit card is required to test everything generally available in the All-Inclusive plan.
All-In-One solution
Create a LiveAgent account and begin tracking, logging, and solving incidents immediately.
2. Opsgenie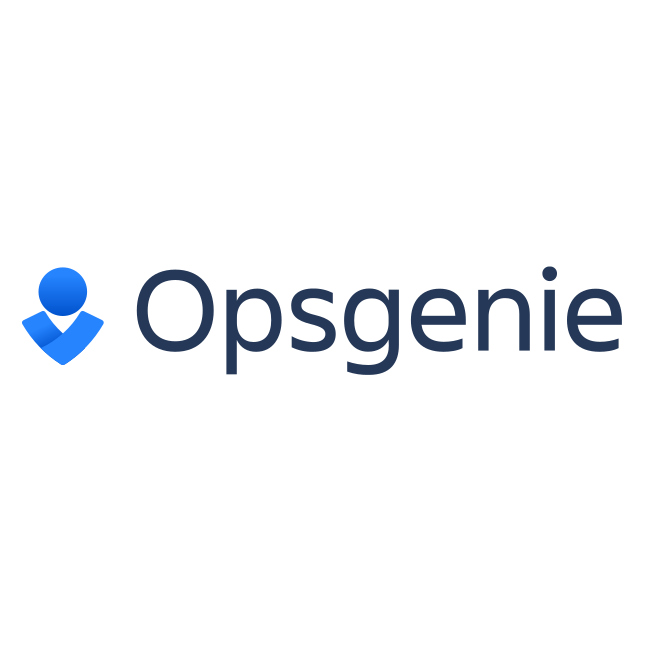 Opsgenie is an IMS solution focusing on keeping everything up and running for as long as possible. The service is a premier choice if you want to centralize your tickets, incident reports, and disruptions in one place so they can be resolved, indexed, and tracked properly.
Another important thing to mention is its outstanding filtering capabilities, enabling you to prioritize more pressing issues than others. Opsgenie also allows its users to delve deep into a critical analysis of the problems that arise.
Opsgenie isn't just for organizing and resolving tickets; it also prevents issues from occurring in the first place. As such, it's outstandingly flexible and can integrate with basically any system. It can investigate problems and improve your existing framework by a considerable margin. 
Pros:
Full-stack solution
Insight and investigation through resolution features
Dynamic alerting and reports
Prioritization features
Multiple notification channels
Cons: 
Lackluster administrator privileges
Complex scheduling UI
Pricing: 
Opsgenie pricing starts at $9 per agent per month. This price covers alerting and incident management. But for $29 per agent per month, you'll get the full range of features that Opsgenie has to offer. They offer a 14-day free trial, including basic alerting and on-call management for up to five people. 
3. Zendesk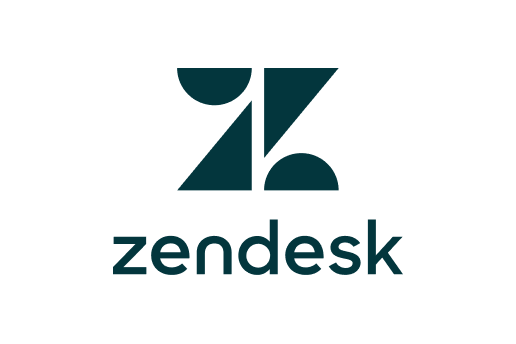 Zendesk is one of the most famous incident management software solutions on the market. It's straightforward to use, covers a broad range of features, and is generally a very well-reviewed CMS, IMS, and ITSM. 
One of the things that makes Zendesk a sought-after piece of software is that it's fully customizable and offers fantastic integrations in addition to being very easy to implement within all aspects of your business, including IMS. 
Zendesk comes with a range of industry-leading ticketing, automation, and even analytics features for incident management software solutions. Zendesk incident management software offers all the right solutions in a compelling, easy-to-use, and customizable manner. 
Pros:
Very easy to use
Fully customizable
Powerful features
Detailed analytics
Automated answering
Cons: 
Pricing: 
Zendesk's prices start at $49 per agent per month for its standard package of features but can move up to $99 per agent per month if you want to use all features.
4. BigPanda

BigPanda is an IMS solution made explicitly for IT Ops who want to improve their IT framework. While ticketing, on-call management, and problem-solving is the primary purpose of this IMS, it's still centered around improving your existing system as much as possible.
BigPanda has unique features like event correlation, detailed analytics, root cause analysis, and incident response automation. It's a full-stack solution for companies with a heftier workload that allows you to maximize the efficiency with which you handle incidents, tickets, and disruptions.
Pros:
Alert centralization
Automated alert clustering and algorithmic alert correlation
Smart ticketing
Custom monitoring views
Cons: 
Not easy to use
More expensive than other solutions on the market
Pricing: 
BigPanda's prices start at $149 per agent per month for its standard incident management package but can move up to $449 per agent per month if you're looking for the full range of features that BigPanda has to offer. BigPanda comes with a 90-day free trial that allows you to test all the components before purchasing the software. 
5. OnPage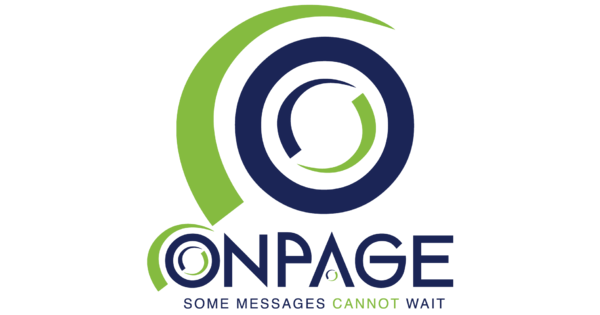 OnPage is an incident management software that focuses on alerting, safety performance reporting, incident reporting, and time-aware resolutions to tickets that businesses get daily. It offers a top-of-the-line ticketing system and prioritization features, as well as enterprise-wide announcing and notifications. 
What makes OnPage an exciting IMS solution is that it comes with a unique UI that is very easy to use but very elaborate and complex at the same time. 
It allows you to streamline your response times and revolutionize the way you handle your customer's SLAs. 
Pros:
Easy to use
Simple integration
Outstanding UI/UX
Alerting and notifications
Secure smartphone app
Cons: 
Support for the English language only
Pricing: 
OnPages prices start at $13.99 per agent per month for its standard package of features, but can move up to $29.99 per agent per month if you're looking for the full range of features that OnPage has to offer. OnPage does come with a 7-day free trial that allows you to test the features before purchasing the software and a range of addons. 
6. AlertOps

AlertOps is a software application designed for enterprises and businesses to help them manage incidents, save time, save money, and improve how they deal with tickets. This incident management software solution gives agents access to a highly sophisticated ticketing system that's hidden behind a very easy-to-use UI/UX. 
There are prioritization systems, company-wide notifications, and fantastic flexibility. What makes AlertOps a great IMS solution is that it offers unmatched contextualization that allows you to present issues to on-call specialists in a much more straightforward way, maximizing their efficiency. 
It also comes with a no-code Open API that allows for seamless integration with almost any existing IT infrastructure. 
Pros:
Very easy to use
Prioritization
KPI monitoring
Outstanding ticketing system
Disaster recovery
Affordable
Cons: 
Limited capabilities of the basic plan

Pricing: 
AlertOps prices start at $5 per agent per month for its basic package, but can move up to $23 per agent per month if you're looking for the full range of features that AlertOps has to offer. AlertOps also provides a free 14-day trial and custom packages/pricing upon inquiry. 
7. ServiceNow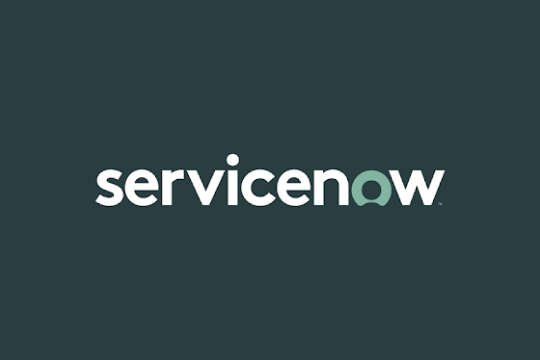 ServiceNow is a fantastic piece of IMS software built for enterprises looking to secure, streamline, and perfect their workflow. Aside from ticketing, reporting, indexing, and resolution–this piece of software improves your existing business practices to minimize downtime, financial losses due to IT shortcomings, and improves your customer service experience.
A few of its crucial advantages are a very easy-to-use UI accompanied by a great design and easy implementation. Furthermore, ServiceNow provides a one-stop-shop IT management platform that allows you to centralize your service operations, save money, time, and improve issue management by a considerable margin. 
Pros:
Cloud-hosted
Great reporting
Easy implementation
Top-tier ticketing system
Good support
Cons: 
High upfront cost
No on-premises option
Pricing: 
ServiceNow has variable prices. Depending on how complex you want the system to be, the cost can go up or down. 
While ServiceNow offers various advantages, it is still important to consider some alternatives that could potentially uncover solutions that better align with your specific requirements. Check out other ServiceNow competitors in order to ensure that you can choose a solution that will be the best fit for your business.
8. Spiceworks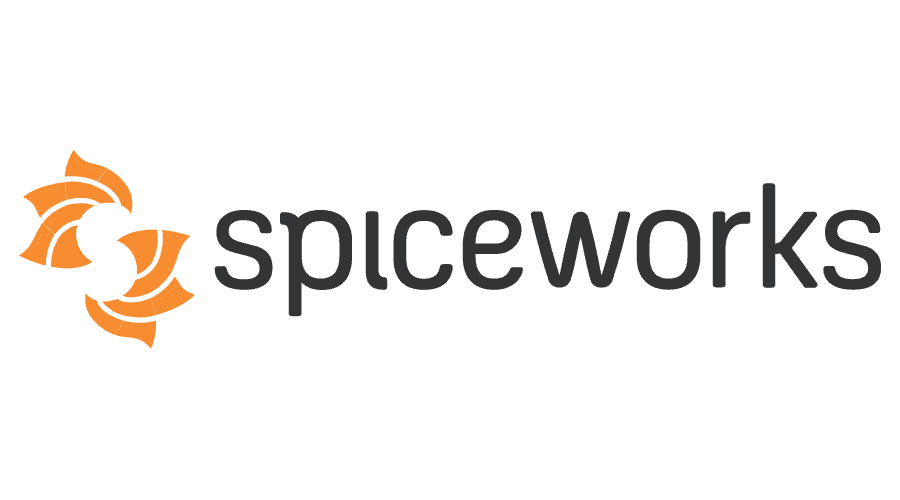 Spiceworks isn't necessarily an IMS solution, as it's more of a technology management software solution. Be that as it may, within this software, there is a very viable incident management system that allows you to improve customer satisfaction and streamline how your help desk operates.
With all the standard features of reporting, analytics, announcements, notifications, and prioritization, Spiceworks also includes a range of unique features, including expert advice, market insights, and trend research.
It offers everything from ticketing, email management, reporting, workflow configuration, and a range of other features on the IMS side of things. 
The online alternative of Spiceworks is accessible from any location, but it lacks the features of the self-hosted version. 
Pros:
Full-stack solution
Many unique features
Optimized IMS solutions
Great basic monitoring
Easy setup and training
Cons: 
Ads can be annoying
Limiting scaling options
Pricing: 
It's free for commercial use in all packages, making Spiceworks the ideal tool for companies looking for IMS solutions without breaking the bank. 
9. Rundeck

Rundeck is a unique, open-source, and DevOps-friendly incident management system. It's continually ranked as one of the best options for small-scale operations and smaller response teams. Rundeck isn't an IMS per se – it's more of a platform that allows you to implement IMS solutions. 
It's heavily focused on automation, allowing you to streamline everything from customer support, ticketing, and incident responses. Rundeck will enable you to automate things such as repairs, notifications, and diagnostics – massively improving the efficiency of your workflow.
It also comes with unique features such as event triggers, load balancing, and automatic resource-based scheduling. 
Pros:
DevOps friendly
Community Licensing and Demo available for free
Good automation
Lifecycle visualization

Cons: 
Not user friendly
You need to contact them for Enterprise Licensing
Relatively complicated
Pricing: 
Rundeck has a Community License which is completely free and open-source but only gets support from community forums. Their Enterprise License requires a subscription, but you will need to contact them to get a quote. While complex compared to most IMS solutions, it's ideal for small, IT-heavy companies due to its unrivaled DevOps team support. 
10. NinjaRMM

NinjaRMM is an IMS solution that helps you track, solve, and index all tickets that come in, minimizing the amount of time required to deal with disruptions. 
Having an insanely simple implementation process, it comes with a broad set of features. It also comes with some fantastic security features, allowing you to protect your business interests while participating in remote management and monitoring. Furthermore, it enables IT professionals to cut down on downtime and minimize the likelihood of crashes since it is DevOps-friendly.
Pros:
Easy integration
Very user-friendly UI/UX
Remote management tools
Outstanding security
Cons: 
Options can be overwhelming for inexperienced users.
Pricing: 
NinjaRMM prices are flexible. Pricing is custom, so depending on what you're looking for and how complex it is, the cost can be low or high. 
Have any questions about the software you should use?
Schedule a demo with one of our customer success experts.
11. Issuetrak

Issuetrak is a very easy-to-use issue tracking software. This simple, secure, and slick software solution enables users to manage inquiries, help customers, and streamline their workflow while saving as much money as possible on downtime and crashes. 
It's the premier platform for boosting productivity and improving your IT framework through a very user-friendly interface. It offers seamless integrations, works with practically all third-party apps, and is fully customizable. 
Pros:
Customizable branding
Corrective and preventive actions (CAPA)
Multi-channel communication
Regular updates
Cons: 
Installation can be tricky
Pricing: 
Issuetrak prices are based on custom quotes. Depending on the type of software and the level of sophistication you're looking for, the cost can go up or down.
12. Jira Service Management

Jira Service Management software, formerly known as Jira Service Desk, is an excellent IMS solution for small to mid-sized teams that enables streamlined notification, ticketing, and company-wide communication. It is DevOps friendly and orientated towards minimizing possible disruptions and incidents by providing an excellent indexing system, relatively detailed insights, and analytics. 
Aside from being an easy to use, simple, and lightweight service management software – Jira Service Management also provides free help desk features. 
Pros:
Very easy to use
Lightweight
User-friendly UI
Company-wide notifications
Cons:
Lacks features that are basically part of the industry standards
Relatively pricey
Pricing: 
Jira's prices start at $20 per agent per month for their standard plans but can move up to $40 per agent per month if you're looking for the full range of features or more agent seats (up to 15 agents). They do offer a free version that includes help desk solutions and a very basic IMS as well. 
13. xMatters

xMatters is an ITSM and IMS platform focused on automating workflow, streamlining internal processes, reporting, and resolving queries, tickets, and disruptions. xMatters allows you to protect your business from service issues by providing detailed insight into every ticket, letting you put preventative measures in place to solve problems before they arise.
This IMS platform also comes with all-embracing workflow automation, allowing you to minimize downtime and save a significant amount of money every year. It features on-call management, great incident management features, and lightning-fast response times. 
Pros:
Sophisticated 
Automates workflow
Outstanding scheduling features
Cons: 
Integrations are difficult to set up
Complex UI
Pricing: 
xMatters prices start at $9 per agent per month but can move up to $39 per agent per month if you're looking for their full range of features. xMatters also comes with a free version and a custom quote if you have specific requirements. 
14. AlloyNavigator

AlloyNavigator is an IT asset management and IMS system. Compared to most options on this list, it's a pretty complex tool and incorporates a wide range of features. While it isn't the most accessible tool to use, it's insanely customizable and adjustable, meaning that if you're running a large-scale operation, you can accommodate AlloyNavagiator to your specific needs.
It offers full-fledged tech support, fully adjustable nodes, modules, as well as superb customer service. But, complex as it may be, it can be manageable, depending on your approach to using it. This option is great for small-scale and large-scale applications on the IMS side due to its unmatched scalability.
Pros:
Outstanding asset management
Scalable
Modifiable modules
Software customization
Customer and Tech support
Cons: 
No person-to-person support
Documentation can be overwhelming 
Pricing: 
AlloyNavigator prices start at $19 per agent per month for up to three agents, but can move up to $79 per agent per month if you're interested in their enterprise features. AlloyNavigator also offers a free version and a free demo of the premium version. 
15. Derdack Alert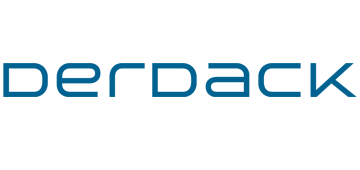 Derdack is a simple, easy to use, and lightweight IMS solution for small to midsize companies. It offers a simple way to index, resolve, and notify people about any issues, incidents, or disruptions. It's a reasonably straightforward SaaS that is fantastic for optimizing your response time, saving money on downtime, and minimizing incidents and disturbances. 
It has a simple UI, a drag-and-drop system that allows you to handle queries and a highly optimized mobile application that lets you monitor and manage incidents while you're on the go. 
Pros:
Very easy to use
High-end mobile app
Very straightforward UI
Company-wide announcing
Seamless integration
Cons: 
A small range of IMS features
Updates are not ideally set up
Pricing: 
Derdack Alert prices can vary. Contact their support staff and explain how you will be using their software, and they will get back to you with a quote.
16. Squadcast

Squadcast is a relatively elaborate and complex incident management software that allows enterprises to handle large amounts of incidents and disruptions with ease. The platform has an intricate backend with a seamless frontend, making it both powerful but easy to use.
It is explicitly built for larger-scale applications and is optimized to minimize downtime and SLO breaches, improve delivery and efficiency, and eliminate as many issues, incidents, and disruptions as possible. 
Pros:
Easy integration
Top-tier mobile app
Very sophisticated
SLO tracking
Company-wide alerts 
Affordable
Rerouting capabilities
Cons: 
Lacking in features and integrations compared to some other options
Pricing: 
Squadcast prices start at $9 per agent per month for up to three agents but can move up to $19 per agent per month. Be that as it may, Squadcast offers a free IMS solution that is fully operational for mid-to-large business applications. 
17. StatusCast

StatusCast is a top-tier platform for managing incidents, reporting to the IT department, maximizing client satisfaction, and improving your IT network functionality. It allows you to seamlessly allocate all inquiries and incidents while offering superb analytics features. 
One of the things that make Statuscast a great IMS is that it reduces IT costs as much as possible by streamlining communication, giving detailed reports, and offering outstanding management and monitoring capabilities. It also allows you to put in proactive measures to prevent issues before they arise. 
Pros:
Lightweight
Comprehensive UI
Powerful analytics
Proactive measures
Superb communication
Cons: 
Flexibility and scalability issues
Expensive
Pricing: 
Statuscast prices start at $39 per month for up to one hundred agents and one administrator but can move up to $299 a month for five thousand subscribers and ten administrators. It offers a 14-day free trial that lets you test the tool out before purchasing it (credit card required).
18. C2Atom

C2Atom is a great ITSM that proves to be a one-stop solution for incident, service, and workflow management. It allows you to set up everything from workflow management to scheduling and rescheduling with ease due to its straightforward UI. 
Other perks of using C2Atom are its outstanding security features to protect all the data in this ITSM and a range of features to handle customers and any problems they might have with your service. Furthermore, it's packed with service automation, AI, item reports, analytics, and asset management features.
Pros:
Cloud-based incident management solution or on-premises based
Feature-filled
Interactive GUI
Training forums, documents, and webinars
Cons:
Lack of customization for some features
Pricing: 
C2Atom prices start at $50 per agent per month for simple features like ticketing but can move up to $65 per agent per month if you're looking for the concurrent version. It does come with a demo trial as well as custom quotes and pricing based on your requirements. 
19. Amixr

Amixr is a very simple, straightforward, and lightweight ITSM software. It allows you to index your incidents, send out reports, prioritize them, and handle them with the utmost ease. It may not be the most sophisticated tool on the list, but it's the best option for business owners who want something that's affordable and easy to use.
It offers seamless integration with third-party apps, is great for on-call rotation, and offers decent analysis and insight into the queries you receive so you can see what needs improving later down the line. It provides some automation features and is primarily cloud-based, but it can be on-premise if you subscribe to the most expensive version. 
Pros:
Simple and straightforward
Modest reporting and analytics
Company-wide notification and announcements
Cons: 
Not ideal for larger-scale organizations
Pricing: 
Amixr prices start at $9 per month for things such as SMS and phone calls but can move up to $19 if you're looking for automation features. They also have a free version which is decent for basic alerting and on-call management. 
20. Zenduty

Zenduty is a superbly scalable IMS solution that's ideal for all types of business operations. As long as you handle customers, incidents, disruptions, and queries, Zenduty provides you with a one-stop solution for all things related.
It incorporates basic IMS features such as alerting, prioritization, and on-call management, but also delivers exciting functionality such as asset tracking and monitoring. It's an excellent tool for centralization and frictionless incident response workflow. It's also customizable, allowing you to shape the tool for your specific needs with ease. 
Pros:
DevOps friendly
Customizable
Scalable
Feature-filled
Contextualization
Cons: 
Pricing: 
Zenduty prices start at $19 per agent per month for SSO and basic incident response solutions. Still, they can move up to $39 per agent per month if you're looking for unlimited data and full-scale administrator features.
21. Cortex XSOAR

Cortex XSOAR is a top-tier security-orientated ITSM with a range of innovative features, most of which boil down to automating the IMS processes as much as possible. This tool is renowned for its bullet-proof security, comes with outstanding integrations with all applications, and minimizes the downtime of your servers and services.
Things that make Cortex XSOAR such a prominent player on the market are its management and monitoring features. They allow you to oversee, orchestrate, and interact with most of the things going on in the cloud. It is very cybersecurity orientated. 
Pros:
Security orientated
Fantastic integration
Easy customization
Easy operation
Cons: 
Costly but flexible pricing
Installation requires vendor assistance
Pricing: 
Cortex XSOAR offers custom pricing plans. Contact their support staff for more information.
22. PagerDuty

PagerDuty is an outstanding IMS and CMS. It allows you to take a lot of the work away from the help desk by automating it.  It has all the standard IMS features and a keen focus on increasing productivity, cutting down on downtime, and maximizing profits by providing outstanding detailed communication and issue contextualization. 
What makes PagerDuty unique is that even with all the standard IMS features, it includes advanced AI algorithms and uses machine learning to continually improve its service and shape it precisely for your needs. 
Pros:
AI and ML operated
All the standard IMS features
On-call management
Call re-routing
Superb security
Cons: 
Complex
Pricing rigidity can be a problem for some
Pricing: 
PagerDuty has a free option for small teams. The professional package is $19 per user per month for SSO, ticketing integrations, email, and chat support. It costs $39 per agent per month if you're looking for unlimited data access and advanced ITSM integrations. 
23. Splunk On-Call

Splunk is one of the oldest and most well-established IMS on the market. It's used and trusted by companies of all sizes and is renowned for providing basic IMS features in a streamlined and easy-to-use way. 
It's a cloud-based platform with great security threat and anomaly detection features, all while having a very user-friendly front end and GUI. Aside from the IMS features such as calls, rerouting, notifications, and reporting – Splunk offers cloud migration features and IT management and monitoring service tools. 
Pros:
Well-established
Frequently updated
Easy to use
Automation features
Cons: 
Pricing: 
Splunk offers custom pricing. It does come with a demo trial that allows you to test its features before purchasing.
24. Freshservice 

Freshservice is a full-stack ITSM ecosystem that enables you to manage, oversee, and interact with any incidents that occur within your business's operations. It allows you to handle customer queries, index incidents, and accelerate service delivery at an unprecedented rate.  
Freshservice's incident management capabilities also offer AI solutions that make it practically effortless to handle all tickets, announce issues, and remedy them at a record rate with a record ROI. 
Pros:
Superb scalability
Fantastic security
Full-stack solution
Huge resource base
Team orientated
Cons: 
Focused on catering to an internal customer base
Lacking social media integrations
Pricing: 
Freshservice prices start at $19 per agent per month for full-scale incident management but can move up to $109 per agent per month if you're looking for exclusive features. 
25. SolarWinds Service Desk

SolarWinds Service Desk software is another full-stack solution for Incident and IT service management and monitoring. It uses artificial intelligence to collect, index, consolidation, contextualize, and prioritize incoming tickets. Any issues can be patched up before they can become a frequent occurrence.
It has an interesting deduping system that prevents your inbox from overflowing with the same requests. It also offers standardization of service request management. That is ideal due to the two-end nature of ITSM systems, as it allows optimal management, monitoring, and interaction between all parties. 
It also includes an employee service portal, where agents can find answers to common issues that might be mistaken for a more serious incident.
Pros:
Full-stack solution
Deduping system
Contextualization 
Superb communication
Risk detection features
Prioritization and announcements
Cons:
Confusing UI 
Lackluster search function
Pricing: 
SolarWinds' prices are solely based on inquiries, as every inquiry has a custom quote. Depending on the type of software and the level of sophistication you're looking for, the price can be either affordable or expensive.
The top 5 incident management software compared
LiveAgent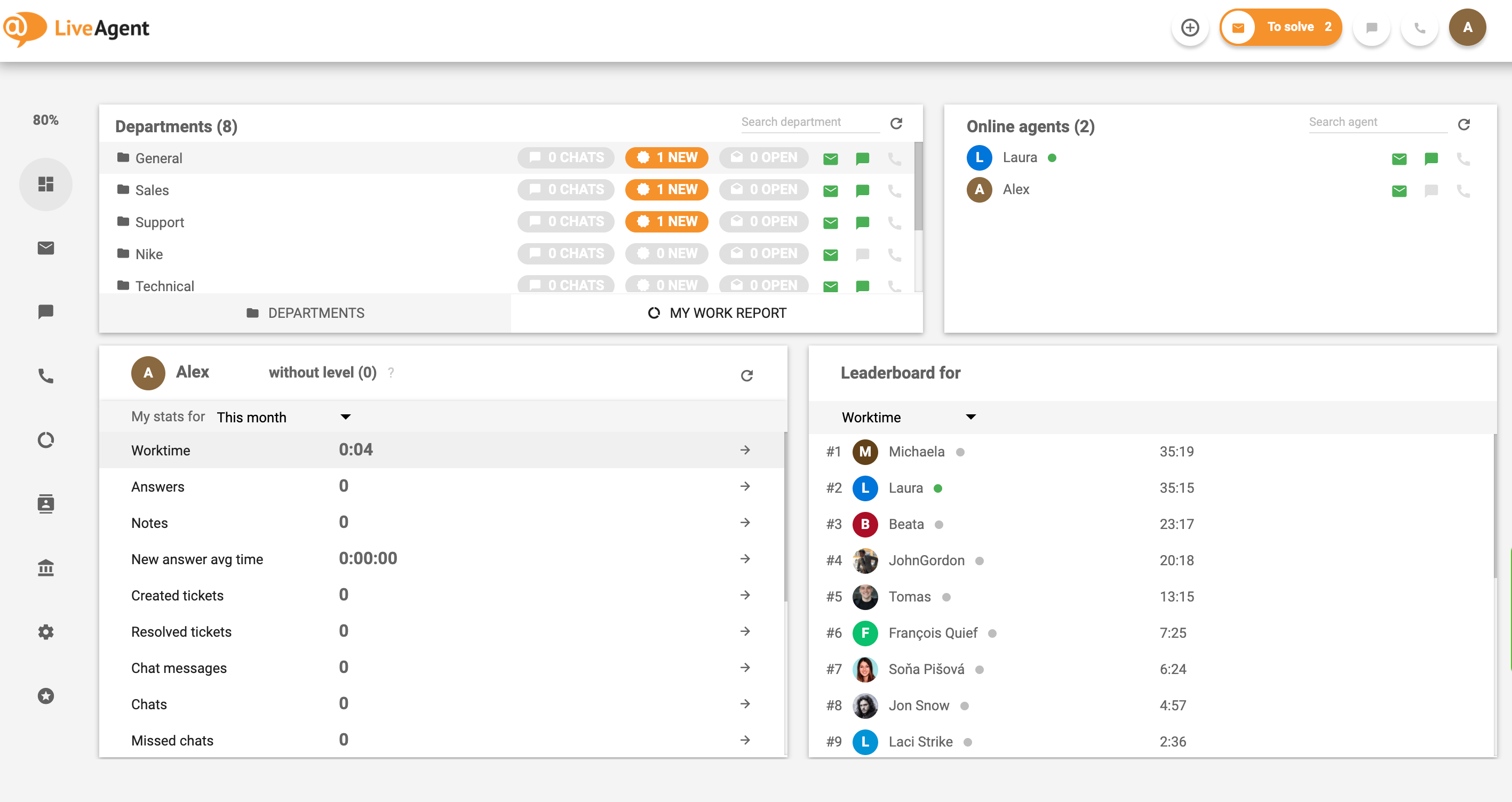 LiveAgent is at the very top of our list for a good reason. It offers the best blend of features at affordable prices. Aside from consistently outranking most of its competition, it has a reasonable price tag, is easy to use, and delivers a scalable incident management solution. 
Furthermore, it offers real-time messaging, reporting, analytics, a vast knowledge base, and a self-service customer portal. It excels in customization, integration and comes with omnichannel communication. The pricing for LiveAgent starts at $9.
Discover new features each time you login
LiveAgent is a multi-channel help desk software that offers numerous advanced features. Learn about them all.
Freshdesk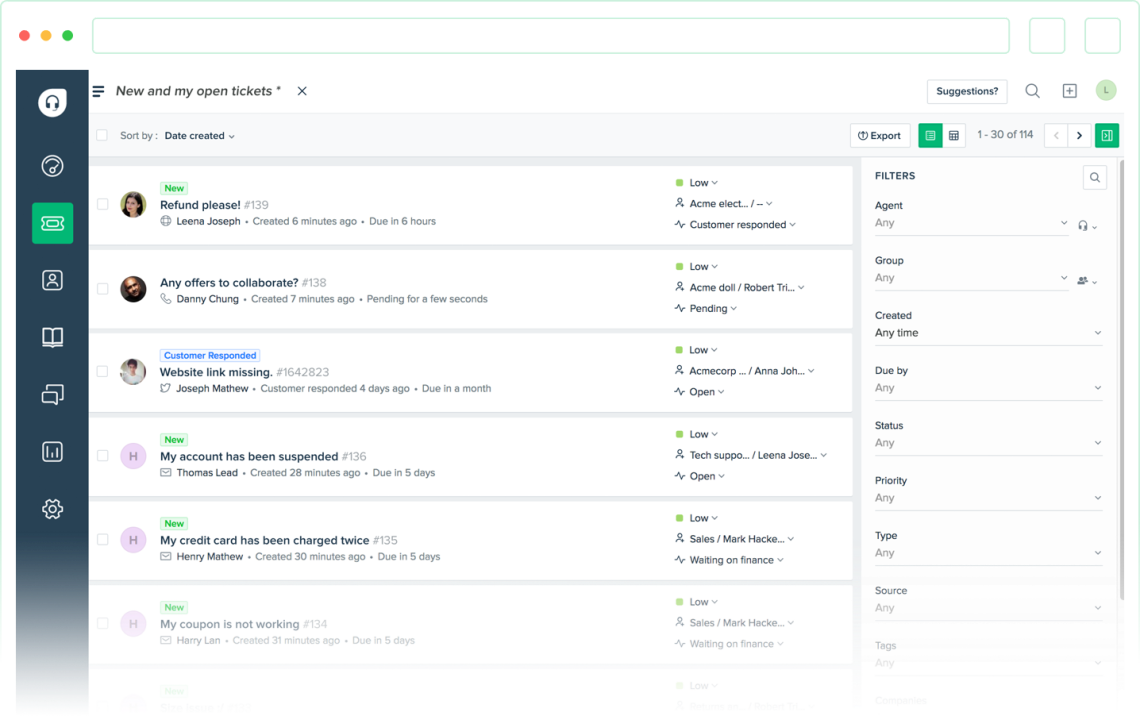 Freshdesk is another viable contender for the throne of the best IMS on the market. It offers a range of features, the most important of which is its relatively sophisticated incident management and ticketing system.
Like LiveAgent, it supports real-time instant messaging, analytics, and reporting and has a modern knowledge base. It's customizable, allowing you to match it to your existing website design. It also supports omnichannel communication. 
Zendesk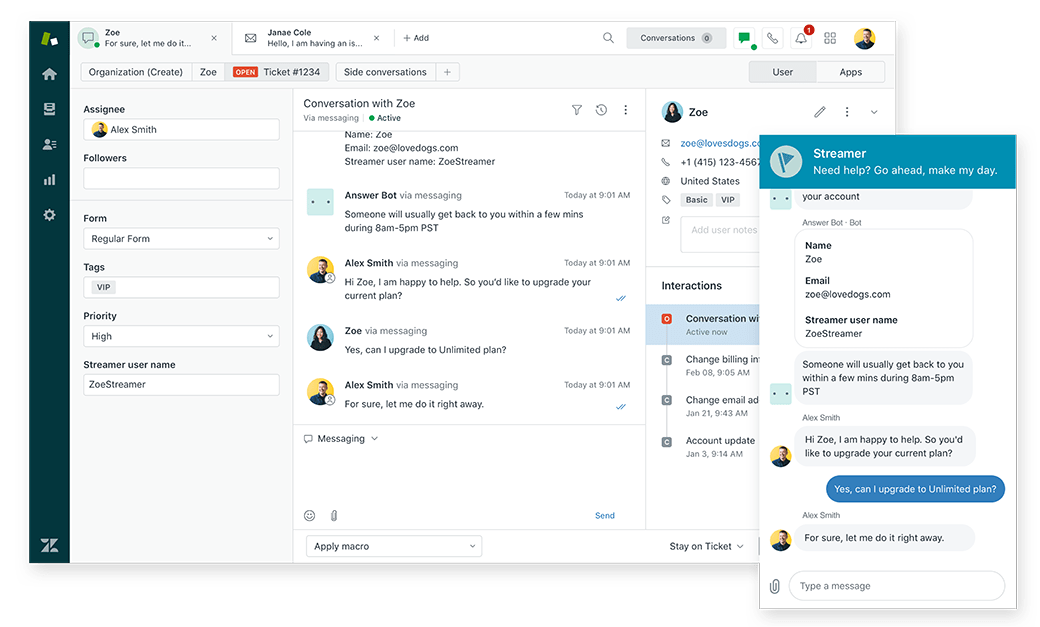 Zendesk takes the top spot on various lists because it is one of the best IMS solutions on the market. It supports a wide range of applications, comes with a knowledge base, offers multi-channel communication, and it's also one of the more affordable options on the market.
While affordable, it isn't without its shortcomings. The phone app is less than ideal and tends to crash, and the UI is cluttered with options. 
Spiceworks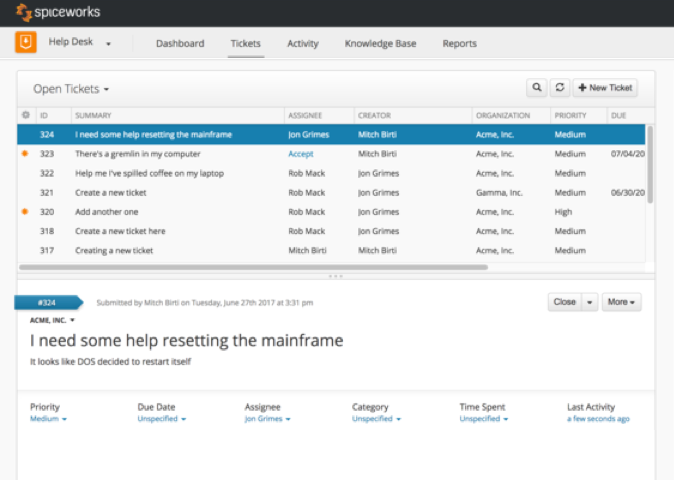 Spiceworks help desk is the IMS solution with the best pricing, as it's completely free for commercial use. It's easy to use, but it has a modest range of features. It also lacks simple integrations, customization options, and omnichannel communication.
Lastly, it's complicated to set up and lacks mobile support, making real-time monitoring difficult. 
Splunk On-Call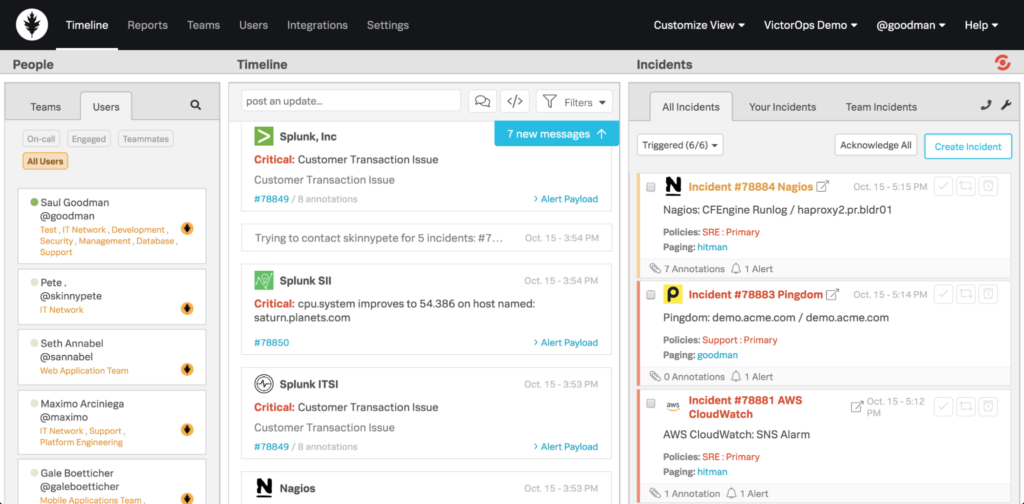 Splunk On-Call cannot be considered a pure IMS, as it provides a range of other features that don't fall into this category. Among its modest number of features, it offers messaging, omnichannel communication, prioritization, and contextualization. 
In the end, the user interface is quite complex, and it's exclusively cloud-based, which makes it unsuitable for enterprise applications.
| | | | | |
| --- | --- | --- | --- | --- |
| Email support system | Capterra Rating | Free version  | Free trial | Starting price  |
| LiveAgent | 4.7/5 (approx. 1K reviews) | YES | YES | $9 per agent/mo |
| Freshdesk | 4.5/5 (approx. 2.3K reviews ) | YES | YES | $18 /mo |
| Zendesk | 4.4/5 (approx. 2.6K reviews ) | NO | YES | $19 /mo |
| Spiceworks | 4.4/5 (493 reviews) | YES | YES | N/A |
| Splunk On-Call | 4.5/5 (30 reviews) | NO | YES | $19 /mo |
Dated 10th of August
Final thoughts 
No matter what kind of industry you're in, as long as you face incidents, disruptions, or use a ticketing system, you can benefit from using an IMS. An IMS doesn't only help you streamline your workflow and save money by minimizing downtime. It also allows you to improve your existing IT framework internally, ensuring that most issues and disruptions don't happen at all. It's a way to keep things on the right track and establish mutually beneficial back and forth with customers.
Maximize your chances of success
LiveAgent streamlines your workflows, manages multiple communication channels, and ultimately improves your relationship with customers.
LiveAgent Product Tour | Live Agent02:25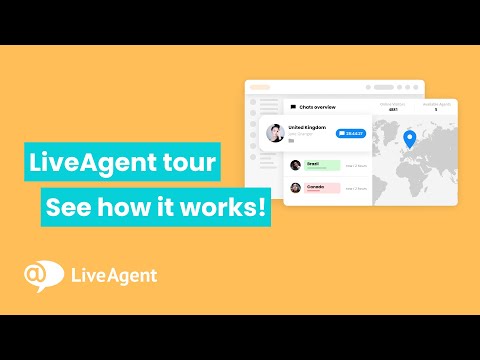 Live Agent