When it comes to the call centers, there are basically two types. Inbound and outbound call centers both use advanced software to improve the efficiency of operations. Therefore, maximize the effectiveness and productivity of the agents working in a call center. While many call center software systems are capable of providing both; it's still important to recognize key differences between inbound and outbound call centers. Thus, you know what to look for when making a decision on which virtual call center solution will best serve your business needs.
Call Center Software Demo | LiveAgent | Live Agent04:40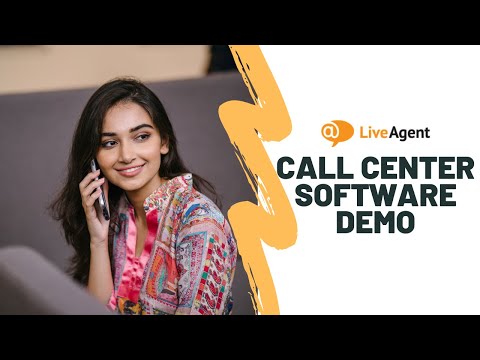 Live Agent
What is an inbound call center?
The 'inbound' refers to the direction of the call just as the name suggests. Inbound call centers receive and handle phone calls from current and potential customers. Instead of actively making calls; inbound call center agents react to situations initiated by customers and find effective ways to resolve them accordingly.
Inbound callers are usually seeking technical support and product or service assistance. Given the nature of these calls, inbound call centers tend to focus more on customer service. Considering the growing customer demands for immediate service, many inbound call centers are expected to be available 24/7. The staff is typically hired based on the number of anticipated calls.
Most inbound call center service providers rely on; the IVR (Interactive Voice Response) technology and intelligent call routing systems to ensure callers are connected to the right agents. The idea behind designing inbound call center solutions is to; keep agents as busy as possible, reduce the number of call drops and cut down call waiting times.
Top inbound calling metrics to measure;
First Call Resolution (FCR)
Average Speed of Answer
Abandoned Call Rate
Average Call Transfer Rate
Customer Satisfaction Score (CSAT)
Types of inbound call center services
Customer service
Providing customer service before, during, and after the purchase is a primary objective of inbound calling. The agents should be equipped to handle all types of customer inquiries. This includes product/service issues, questions about prices/policies/practices, account updates, customer feedback, and complaints, etc.
Technical support 
Inbound calling agents may also provide technical support to customers. For instance, troubleshooting and resolving tech-related issues, configuring equipment or software, etc. Tech support is usually broken up into levels (or tiers), with higher ones handling more complex problems. These agents usually require technical knowledge and hard skills.
Receiving orders
Taking orders from customers is another common call center duty of inbound agents. It involves assisting customers in placing orders and processing them to ensure timely delivery, as well as eliminating customer concerns. The efficient performance of agents can additionally help businesses to increase overall sales.
Inbound sales
There are cases when agents receive calls from prospective buyers; who are looking for more information about a company's products or services. In that situation, they should provide inbound sales services. It generally means capitalizing on the opportunity to motivate callers. Preferably turn warm leads into clients, or at the very least, adding them to the database for future sales.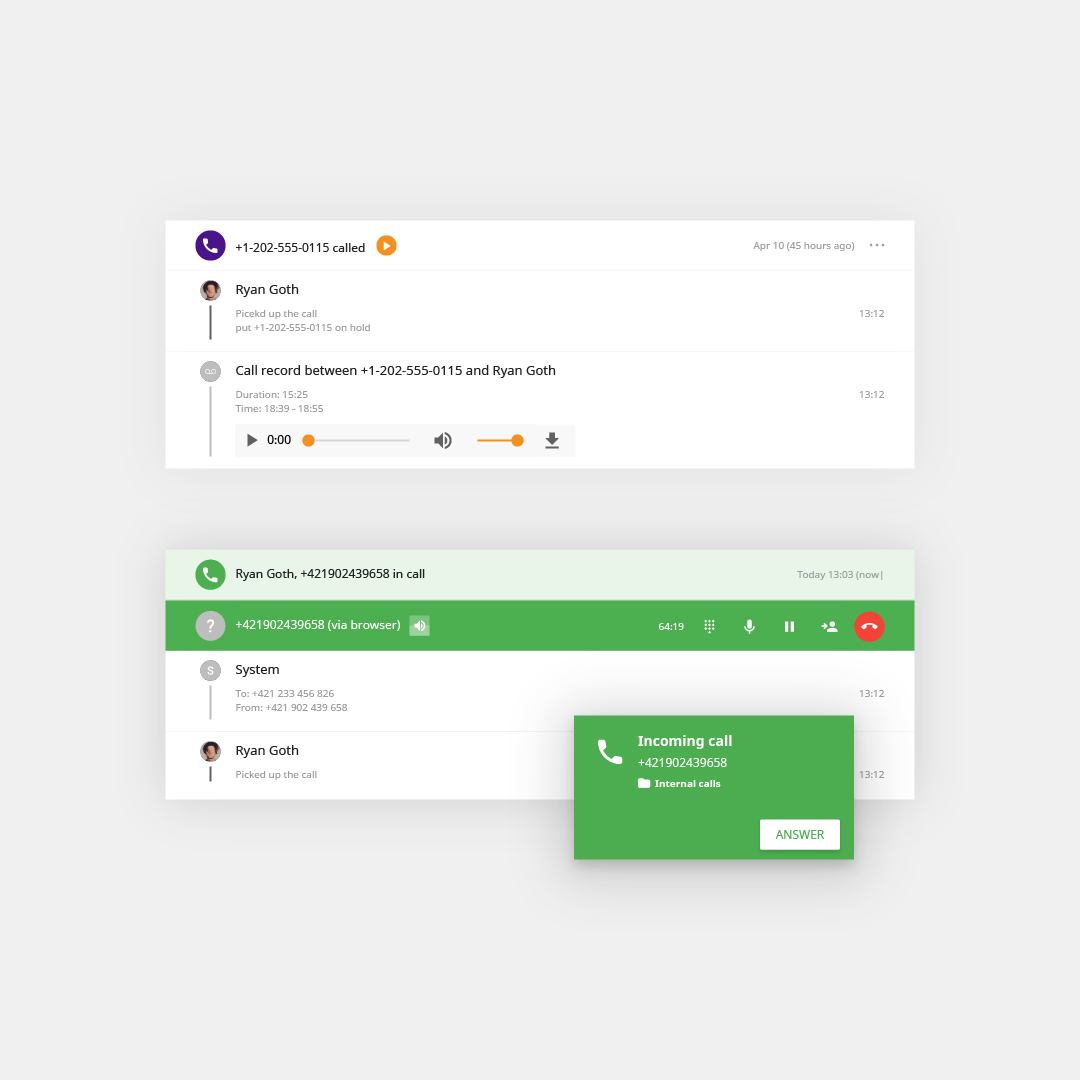 What is an outbound call center?
In contrast to inbound call centers, outbound call centers are making outgoing calls, for the most part. Businesses use outbound call centers mainly for making sales calls to existing customers. For instance, for renewals/upgrades, cross-selling, up-selling, or reaching out to prospective clients with cold calls. Therefore, most outbound call centers primarily focus on sales.
Outbound call center agents may also call customers to; offer proactive customer service, perform customer satisfaction surveys, conduct market research, collect debts or book appointments. Agents typically work with the lists of customers and prospects to get in touch with. Thus, use a CRM system to track and manage their interactions.
Outbound calls are usually made either manually or automatically via different types of dialers. The dialers allow agents to make more outbound calls in a stipulated time frame, reduce idle times, and increase their productivity.
Top Outbound call metrics to measure;
Conversion rate (percentage of calls that resulted in a successful sale)
Calls per agent
Calls per account
First call close (FCC)
Hit rate
Average call length
Average hold time
Occupancy rate
Abandoned call ratio
Call quality
Types of outbound call center services
Lead generation/ telemarketing
Outbound call centers use software solutions to gather information about the prospects. They use this data to increase customer interest in a company's products or services. A number of outsourcing outbound call centers particularly specialize in lead generation and telemarketing. Therefore, helping businesses in acquiring more potential customers, promoting their products, and increasing sales.
Customer surveys
Outbound call center agents also conduct market research and customer surveys. These services are very often outsourced to outbound call centers. Furthermore, used by companies and organizations to discover; how customers react to their marketing efforts or to track customer satisfaction with their products or services.
Appointment scheduling
Both B2B and B2C businesses use appointment scheduling and booking calling center services to set up appointments with prospective clients. These are mostly used by service-oriented businesses, health care organizations, real estate segment, mortgage, financial, and insurance industries. B2B appointment scheduling is also used when products or services are complex in nature and require proper demonstration.
Debt collection
Debt collection services require agents to call individuals or entities that owe money to a business in an attempt to; convince debtors to begin repayment. There are specialized debt collection call centers that are staffed by trained and certified collection agents. Consequently, the agents will have knowledge about the type of debt, the debtor's profile, and offer different ways of negotiating.
Blended inbound & outbound call center software
Considering today's market needs, the majority of modern call center software solutions are blended and support; inbound and outbound calling capabilities. Thus, enabling businesses to provide both inbound and outbound call center services. Larger call centers are often split between inbound agents handling customer support and outbound agents involved in sales activity. Whereas in smaller call centers the agents may manage both – inbound and outbound calls. For businesses looking to offer customer service and support for inbound communications; as well as reach out to customers proactively through outbound communications. In this case, a blended inbound and outbound call center software would be a preferred solution.
Discover on your own
Knowledge is important, but only when put into practice. Create a forum for your customers right inside the LiveAgent.
LiveAgent 2021 | Better Customer Service Starts Today | Live Agent01:12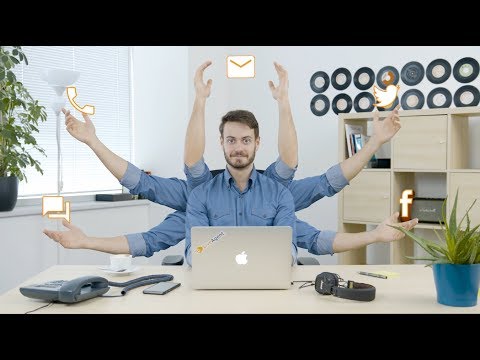 Live Agent
Try out LiveAgent for FREE
Handle all customer inquiries from one interface. Start improving your customer service with a 30-day free trial right away!