Would you like to view Google Analytics conversion data from your live chat?
Well, it's possible and easy to do with LiveAgent.
Live chat in LiveAgent has a robust amount of features. Chat embedded tracking allows your company to track conversions from live chat, which can help you analyze the overall impact of the online button.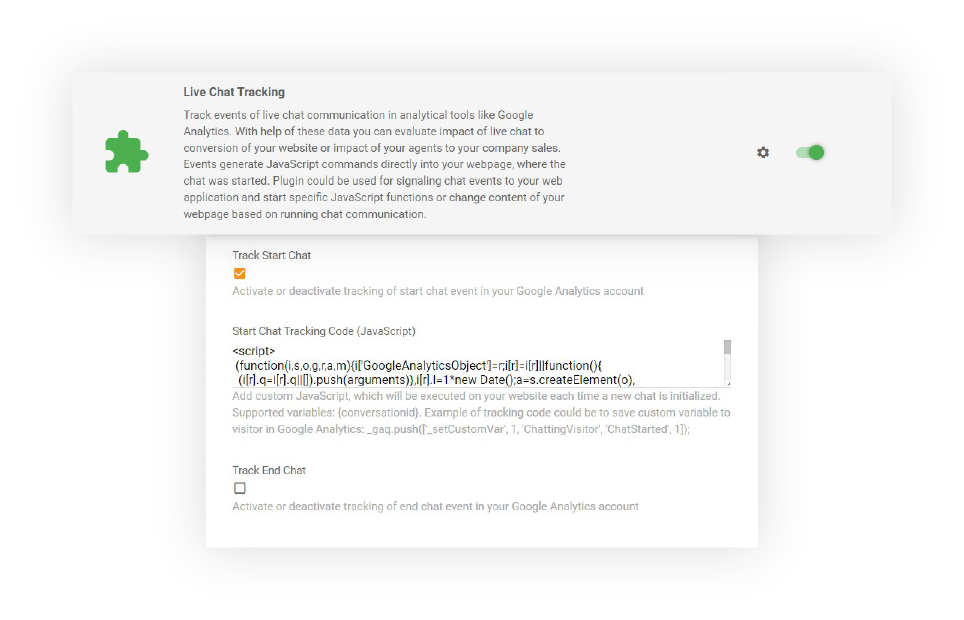 What is Chat embedded tracking used for?
It is used for tracking events of live chat sessions in Google Analytics. You can also consider it an activity log example, as it provides insights into all the actions that have taken place. Thanks to the data, you can evaluate the impact of live chat on conversions on your website. Moreover, you can view your agents' influence on sales. 
What are the options that you can track?
Start chat
End chat
Every agent message
Every customer message
How does Chat embedded tracking work?
Using LiveAgent's online live chat software, you can simply navigate to plugins and activate Live Chat Tracking. After that, follow the easy instructions and view the chat analytics right away.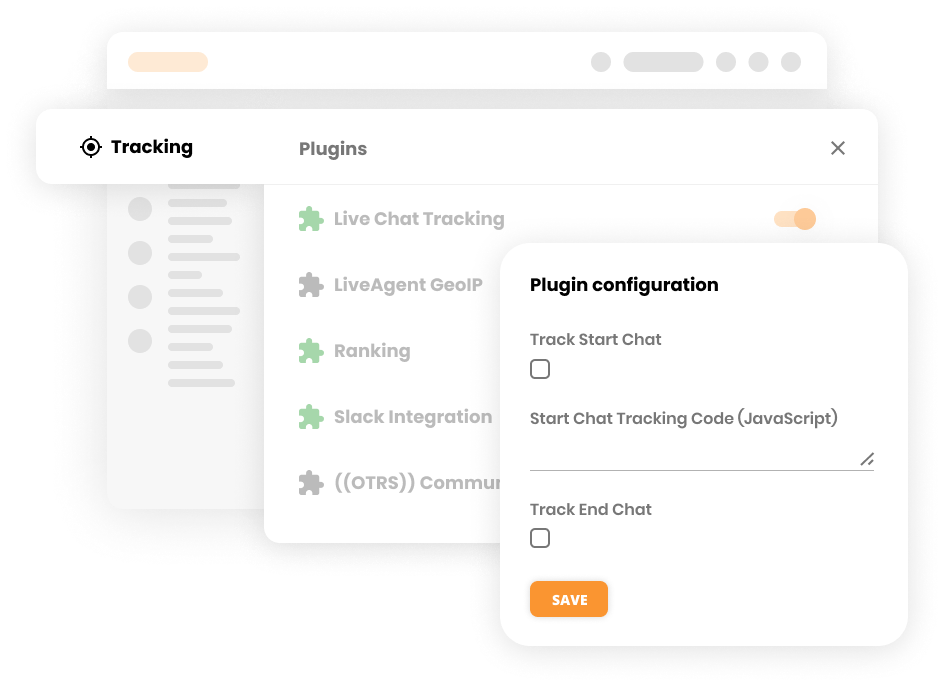 But to be specific, events generate javascript that commands directly into your webpage, where a chat started. A plugin could be used for; 
signaling chat events to your web application
start specific javascript functions
change the content of your webpage based on the running chat session
For detailed information navigate to Google Analytics integration – LiveAgent.
Benefits:
Competitive advantage
Better understanding of the market/customers
All data in one place
Get the live chat data in Google Analytics now!
Analyze the impact of your live chat in Google Analytics. Activate a free plugin in LiveAgent and start tracking right away!
Other chat features in LiveAgent:
Chat history
Get a quick overview of the customer issue in the chat history and prevent customer frustration. Moreover, you can analyze the problem faster and know who is responsible for each ticket.
Max queue length
Create an effective customer service workflow by setting up the max queue length in your live chat. This way, your customer service can efficiently deal with customer inquiries and they will not be overwhelmed. This also prevents a bad customer experience. By allowing this, the live chat will be shown only to a certain amount of people and the rest will receive an option to reach out via pre-chat form.
Current URL of live chat visitor
Provide the best customer service with the current URL of the live chat visitor feature. This feature in LiveAgent shows you the website the visitor is browsing at the moment. Thus, giving your agents more insights into what the customers are looking at and for. It also shows you if the visitor has switched to a different URL.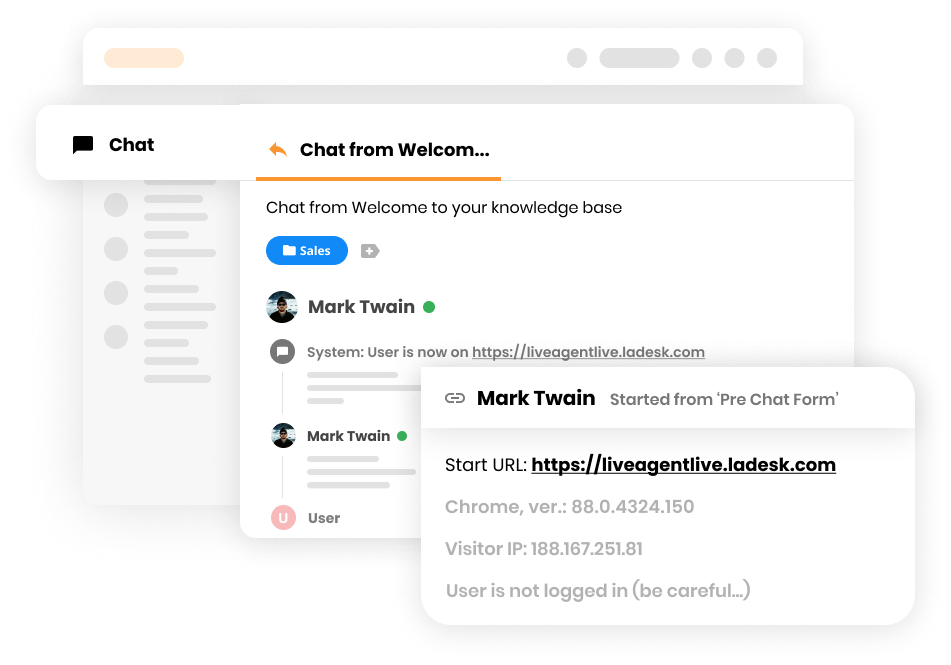 Check out all the LiveAgent – Features for more information.
Knowledgebase resources:
Ready to implement a live chat tracking plugin?
Learn more details about tracking events in Google Analytics.
Don't have a chat button?
No worries, here is a step-by-step article for creating a chat button in LiveAgent.