Key takeaways
Pros
Good and reliable ticketing system
All essential features
Elaborate startup guide
Cons
Bland interface
Some advanced features are not there
Might be pricey for some users
Getting started with Zendesk ticketing
Zendesk offers an easy registration process with minimal effort. All you need to do to sign up for your free trial is to provide your email address and fill out other essential information. Zendesk does its best to make your start with their ticketing software as easy as possible. That's why a major part of the process is a short questionnaire that helps Zendesk determine how you're going to use it. It accommodates the startup guide according to your answers.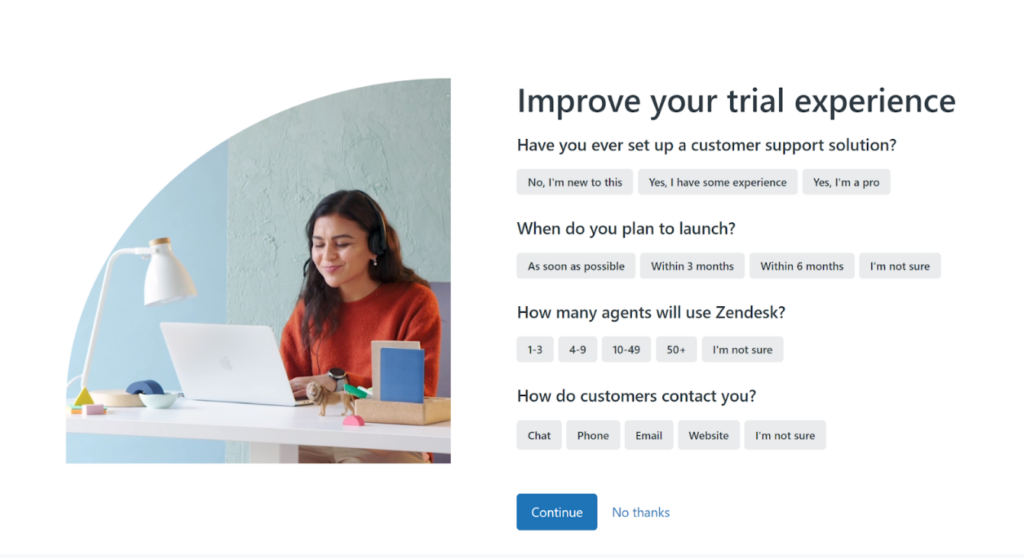 You can also skip this short questionnaire, but I highly recommend filling it out to get the best experience with the ticketing system. After you finish with it, you will be taken to the Zendesk interface. The first screen you will see is the overview with the get started guide readily available. It's pretty elaborate, so it might take a while to get through every single item on it. You can skip it and return to it later if you prefer that.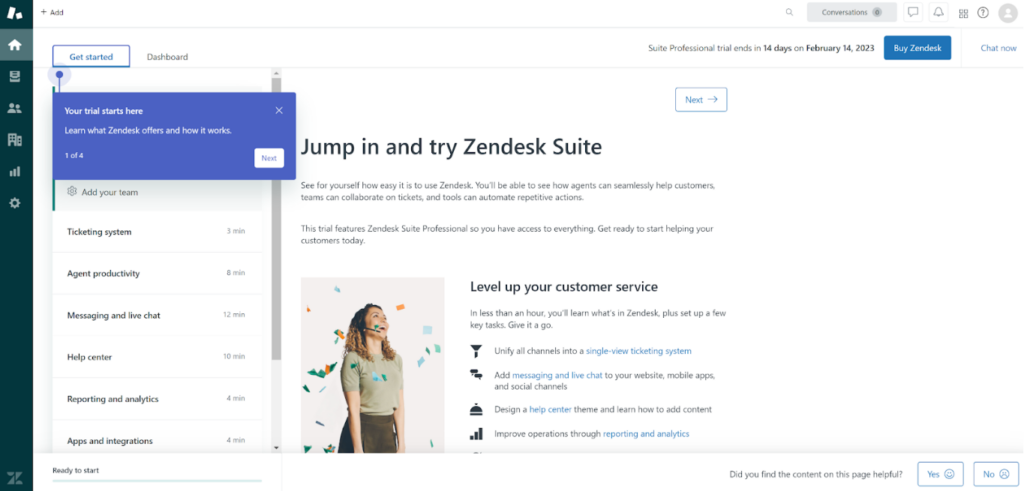 The interface in Zendesk is pretty straightforward and easy to navigate. You can access every main functionality in the panel on the left, while the majority of the screen space is taken up by the section you choose to view. It's pretty good, and you shouldn't have trouble getting familiar. If you decide to switch from the guide to the dashboard, you will be welcomed by a nice ticketing interface.
Before we take a closer look at the interface performance and functionality, let's find out what kind of features you can expect from Zendesk's ticketing system.
Zendesk ticketing system features
While Zendesk lists their ticketing system as a feature on its own, it does come with its own set of productivity features that aim to make all types of ticketing communication much easier. The ticketing system is multi-channel, as is customary in all modern help desk solutions. It's also multilingual and multi-brand. Zendesk offers standard ticketing features such as tags, customer contact information in tickets, merging tickets, and other essential features out of the box.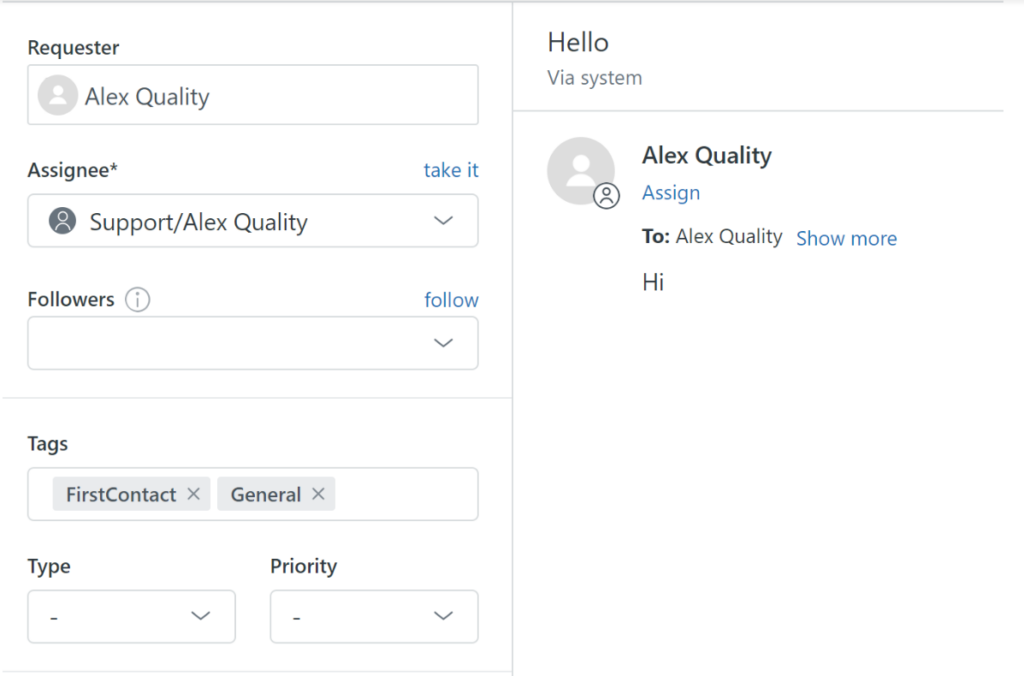 Another important feature of Zendesk is reporting and analytics. This feature always provides you with handy overviews of your ticketing activities. You have to activate the feature through a separate Zendesk service. You also get access to the entire history of customer interactions and business rules. Zendesk also gives you access to its native integrations with other software solutions.
Ticketing system performance and user experience
Now it's time to test out the Zendesk ticketing system and see how it performs in action. The test focuses on the agent's perspective. I sent myself a couple of test emails to see how quickly they arrive, and I'm happy to report that Zendesk doesn't have any speed issues in this regard. I also took the first look at the interface inside the ticket.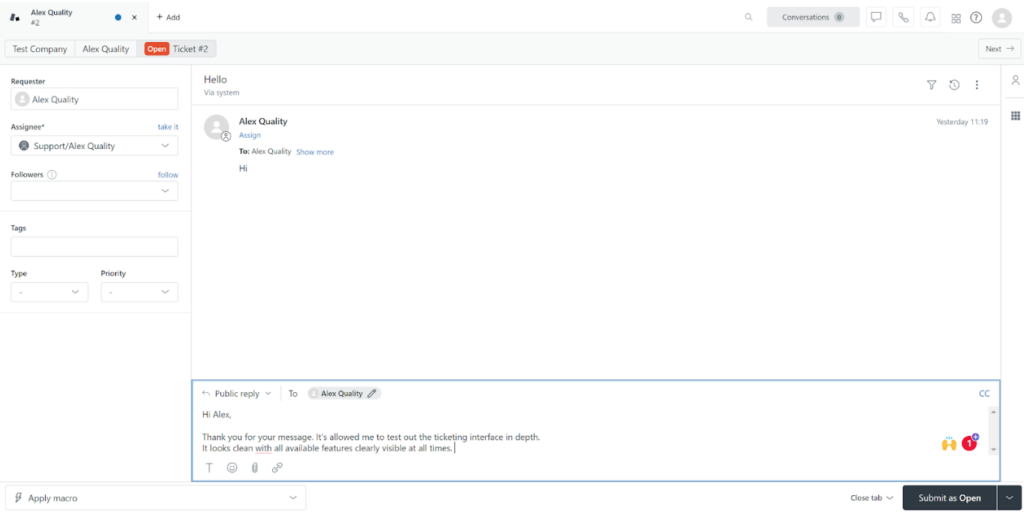 The interface looks clean and tidy, with almost all available tools presented on the screen. Some of them are hidden under the three dots section in the upper right corner. My personal opinion is that this design choice is not entirely necessary. Zendesk's ticketing looks clean as it is and some people might consider it too bland for their taste. Revealing all feature buttons and presenting them directly on the screen could solve this very minor issue.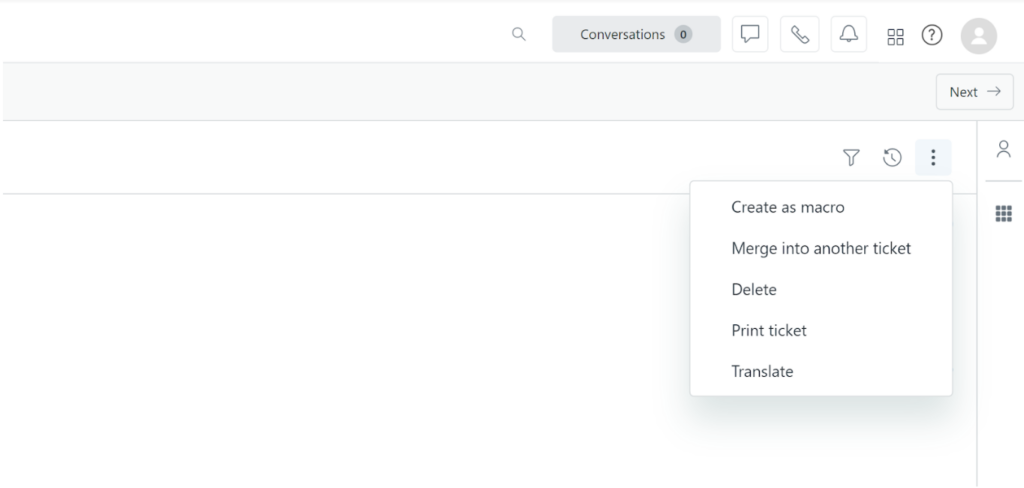 The workflow in Zendesk ticketing is designed well. You can select ticket status and what will happen after you reply to a customer ticket. You can also access text formatting features, which are also hidden under a single button for some reason. Other things include emojis, attachments, and links. All of them are accessible at the bottom panel in the reply field.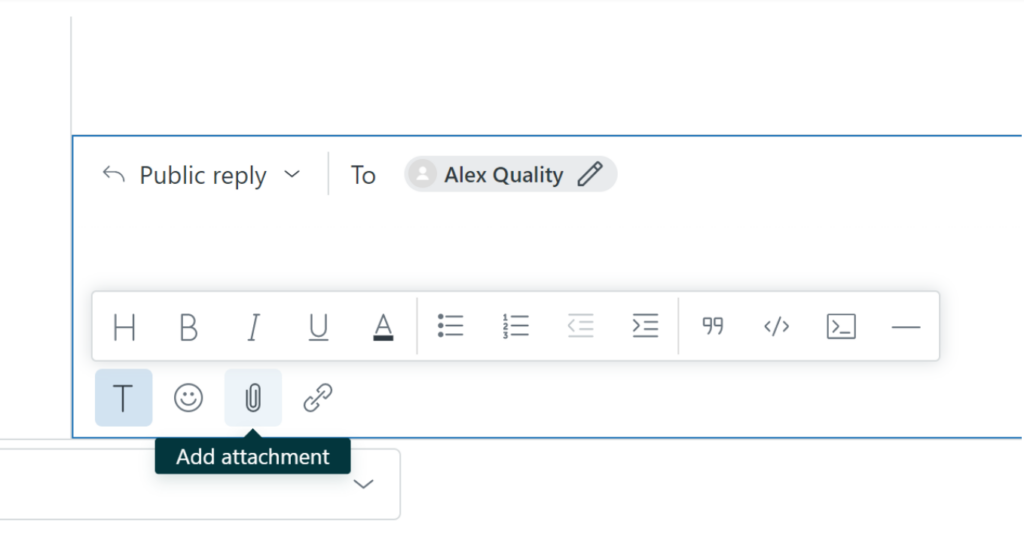 Overall, Zendesk ticketing performs very well in every regard. It's not difficult to use for any type of user, thanks to the extremely simple interface. Managing other communication channels and adding new emails might be more difficult if you're not used to the interface and naming conventions. Zendesk's ticketing system supports all essential features that will help you stem the tide at all times.
Zendesk pricing
Zendesk offers a very broad selection of pricing plans for various business sizes and use cases. Since this review is focused strictly on the ticketing tools, we're going to mention the three most important pricing plans that have this feature and focus on customer service departments. There are three main plans with different feature sets and varying values. Let's take a look at them and see what they have to offer.
Support Team
The Support Team plan is the cheapest one. It will cost you €19 per month per agent with annual billing. It offers an integrated ticketing system with emails, Facebook posts, and Twitter posts. You also get business rules, customer history and details, reporting and analytics, integrations, and more.
Support Professional
The Support Professional plan can be yours for €49 per month per agent with annual billing. It offers everything from the previous plan, and adds business hours, customer satisfaction surveys, multilingual support, SLAs, and more.
Support Enterprise
The Enterprise plan is the most expensive option, it can be yours for €99 per month per agent with annual billing. You get all features from the previous two plans and additionally custom team roles and permissions, customizable agent workspaces, third-party data storage, sandbox test environment, and more.
Conclusion
While Zendesk is a well-rounded ticketing solution, it's worth noting that you can find a Zendesk alternative that may offer similar functionalities at a lower cost. However, if you are in search of a comprehensive ticketing software, Zendesk could be at the top of your list of ticketing tools. Despite the higher price tag, Zendesk remains one of the primary contenders on the market, offering advanced features and capabilities compared to other software solutions. With Zendesk, you can go beyond simple ticketing and optimize your help desk operations.