Tickets are a critical component of an IT help desk, but they must be managed efficiently. By using ticket management software, you can check ticket status, assign them to specific staff, and track progress.
Why is it important to test a ticket management system?
If you do not test your ticket management software, you risk that the tickets will not be managed properly. Check that the software you use is well-suited to your help desk operations and whether or not you can improve its efficiency.
How to test a ticket management system?
To test out the ticket system, create a trial case for each type of problem you typically encounter. Simulate the resolution of these issues and evaluate how well the system performed, i.e. if it met expectations.
By auditing your IT help desk ticket management system you can check if it's functioning properly and meeting your needs (or if it's time for a change).
Tip: if you're looking for a great tool to help you manage your ticketing system, check out LiveAgent. It's a great solution for tracking all of your customer inquiries and support requests. Plus, it's very user-friendly and easy to set up, so you'll be able to get started using it right away.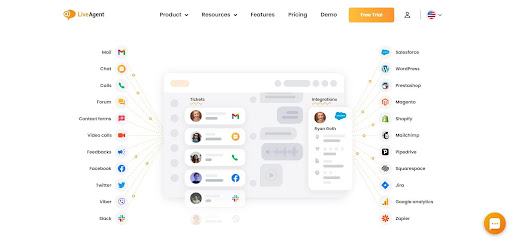 tutorials
the provider's platform
support service