Do you want to improve your customer service efforts and go the extra mile? Do you know what areas need improvement?
Our customer service evaluation checklist is the perfect tool for any business looking to improve. It's a list of different ways for a business to create an effective strategy for improving its customer service and increasing revenue.
The importance of a customer service evaluation checklist
Customer service is one of the most important aspects of any business. It can either make or break your company or brand, so it's vital to always view every interaction with a customer as an opportunity for you to help them, delight them, and create a long-lasting relationship with them.
A customer service evaluation checklist will provide you with all the necessary information that you need to know to improve your customer service. It will allow you to identify areas that need improvement and what the best practices for each area of business are. It also provides helpful tips on how to achieve success in those particular aspects.
Customer service evaluation checklist questions:
What is the biggest challenge currently facing my business?
How do we handle customers that do not require service?
Is there a way to reduce the number of complaints and refunds?
Which customers are worth keeping, nurturing, or actively engaging with?
Once you've identified what the biggest challenge facing your business currently is, you will be able to create a plan on how to solve this problem and improve your customer service overall.
Who can benefit from the customer service evaluation checklist?
business leaders
entrepreneurs
managers
product development teams
customer service teams
How can they benefit from using a customer service evaluation checklist?
Provides a framework for improving customer service by outlining specific steps and objectives that should be met during each phase of contact with customers.
Helps to identify areas where improvement is needed so that resources can be allocated accordingly.
Encourages a team-based approach to customer service that can improve communication and collaboration.
Facilitates the sharing of best practices within and between teams.
Explore the customer service evaluation checklist
A customer service evaluation should be tailored to your specific needs. Make sure you understand the business objectives of the evaluation and what you hope to achieve from conducting it.
Why is setting expectations important?
Setting expectations ensures that everyone involved is on the same page and has an understanding of what to expect from the evaluation.
How to handle setting up expectations?
Set up a meeting with your customer service representatives and discuss what they would like to see from the evaluation. Determine how each of their requests fits into your business objectives.
meeting (this is the best way to set expectations)
email
questionnaire
One of the best ways to evaluate customer service is by examining all correspondence, whether it be emails, letters, or chat logs. This will give you a good overview of how your customers interact with your company.
Why is examining correspondence important?
By examining all correspondence, you can determine how well your customer service representatives are handling specific cases and whether or not they possess the necessary skills to help customers.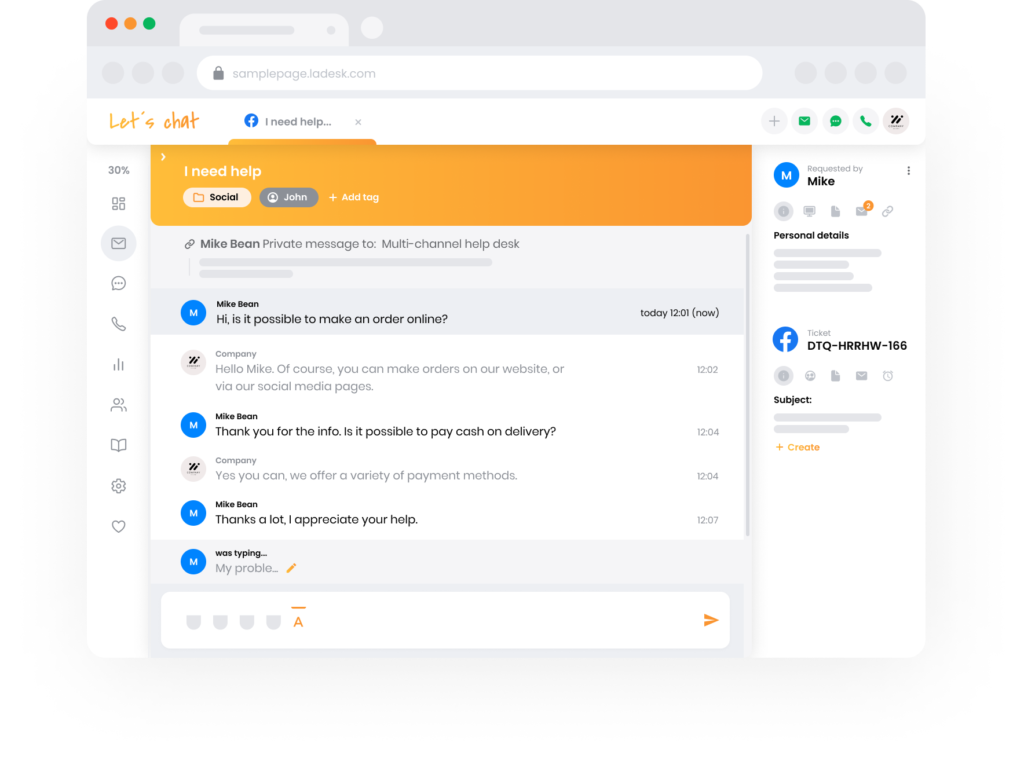 How to examine emails and other forms of communication?
You should look through each piece of correspondence multiple times, taking notes as required. Examine what kind of language was used in order to communicate with the customer, how the interaction was handled, and what kind of resolution was provided.
Look for positive and negative feedback from customers, as well as suggestions on how to improve connections with them.
chat logs
phone conversations
mailing lists
spreadsheets (would be useful for keeping track of what you find throughout your evaluation process)
Phone calls are an important part of your business that can make or break a deal. By monitoring phone conversations between employees and customers, you're able to see exactly how the customer service department is handling issues with your products and services.
Why is monitoring phone calls important?
Monitoring phone calls will give you an idea about the interactions between customers and customer service representatives, as well as what kind of knowledge your employees possess.
How to monitor phone calls?
You can do this by hiring a third-party company (such as LiveAgent) or simply asking an employee to record phone conversations on their end and send them in for review (don't forget to inform customers if calls are being recorded).
Noteworthy! LiveAgent offers an unlimited number of recordings and many powerful features that can help improve your customer service. You can store and manage all recordings in one place within this multichannel help desk software solution.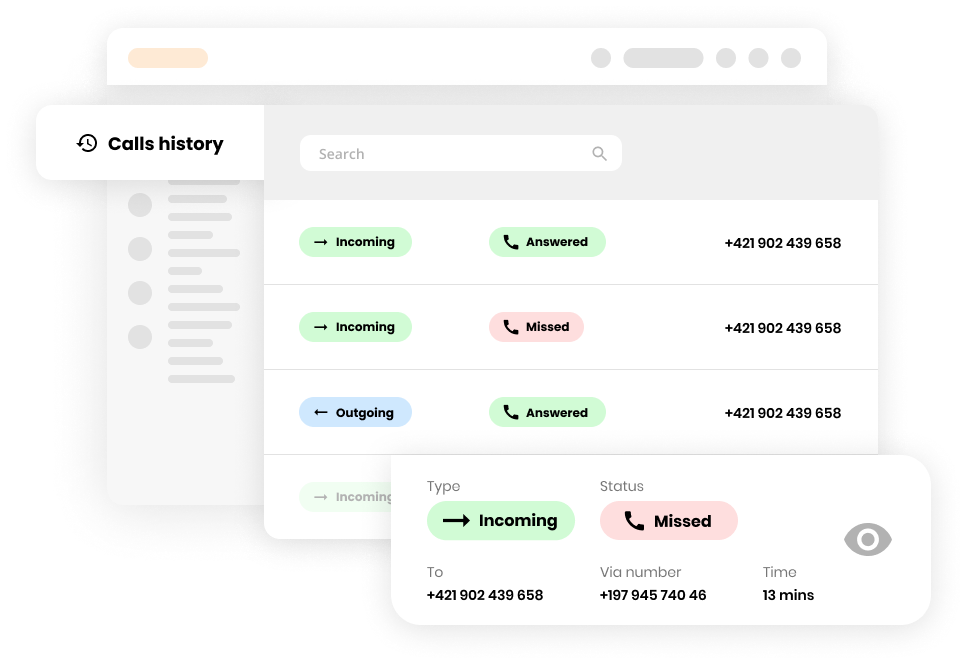 The minimum resolution time is the amount of time customer service representatives are given to resolve an issue. It's important for customers to feel that their issues are being taken care of in a timely manner. Therefore, it's worth checking out what employees have been assigned before starting any evaluation process.
Why is checking out the minimum resolution time important?
To ensure that employees are meeting the standards set for them, and that customers are getting the service they need on time.
How to check out the minimum resolution time?
You can do this by contacting the customer service department and asking for information on the average response time for each type of issue. This will give you a good idea of how well your team is performing.
What can you do to reduce this time to a minimum? Establish response teams with clear roles and responsibilities that collaborate in real-time, plus use software to help you to manage all the emails, chats, and calls more effectively.
Noteworthy: Consider integrating all your communication channels to manage all of them in one interface with a single piece of software.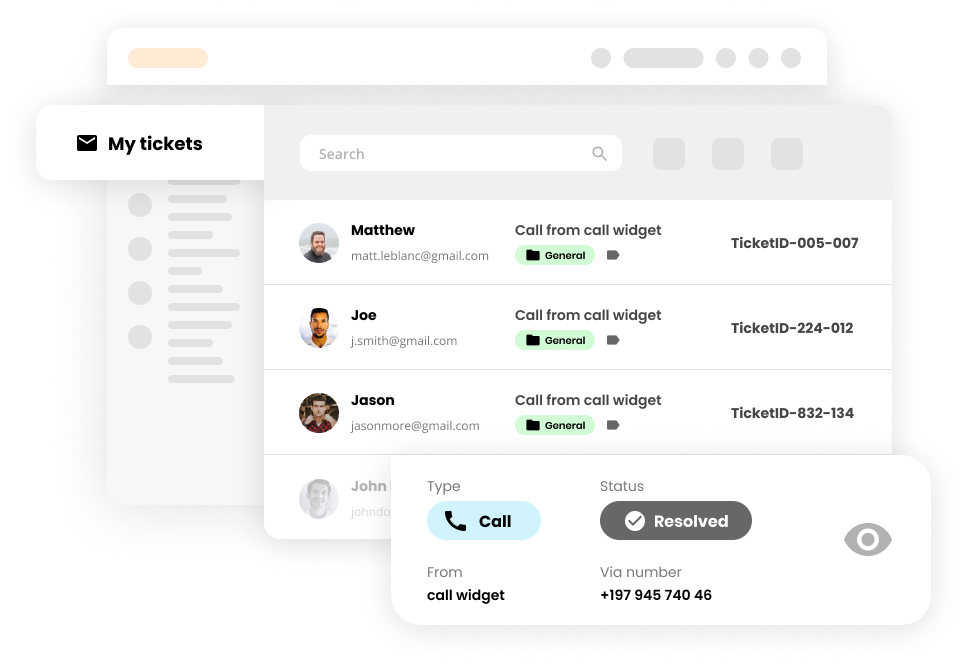 LiveAgent customer service tool can be helpful here as well – it provides help desk ticketing software thanks to which all of your calls, chats, Slack messages, emails, contact forms, social media mentions, and more are all delivered to one universal inbox.
It's important to monitor what customers are saying about your company online – both good and bad reviews can provide insights into how well customer service is being handled, as well as whether or not there are any additional issues that need to be addressed.
Why is evaluating positive and negative reviews important?
Doing so can help you to identify areas of strength and weakness within your customer service provision. It will also give you an idea of how clients feel about your company.
How to evaluate positive and negative reviews?
You can do this by reading through online reviews, taking note of the good and bad points mentioned in each one as you go. If there are any patterns that emerge, you can use this information to improve your customer service moving forward.
Don't forget that a bad review is just as important as a 5-star review, so reply to all of them if possible, positive or negative.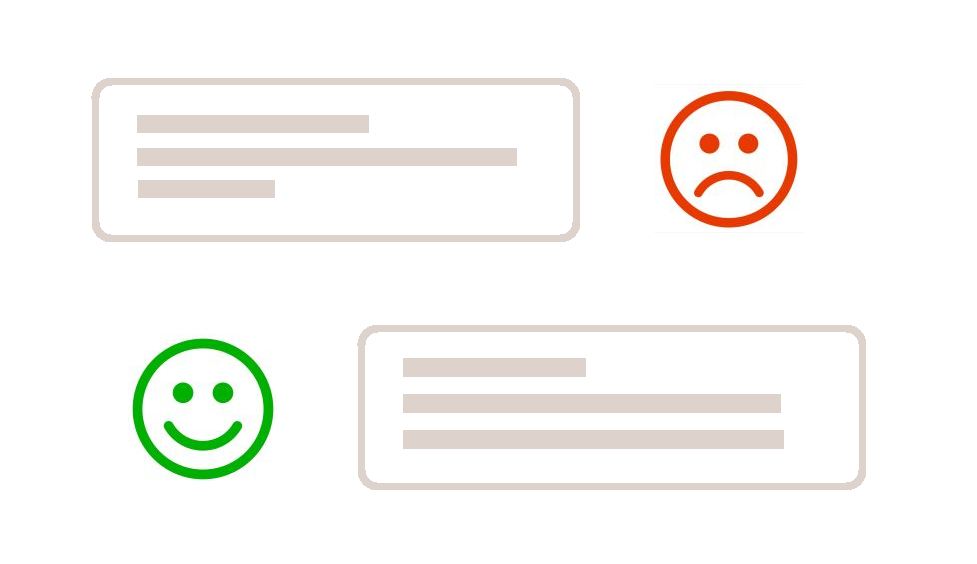 Google Alerts is a good way to monitor what people are saying about your company online.
SocialMention or Mediatoolkit might also be helpful if there's an overwhelming number of responses that need to be monitored.
Contact review sites directly to ask for copies of opinions that have been left about your company.
Use help desk software such as LiveAgent to evaluate customer service interactions that took place on social media platforms
Answering common questions is an area where customer service representatives can face problems. If there are any issues with their responses, it's worth taking a look at what needs to be changed so that customers feel fully satisfied with the way they're being treated.
Why is analyzing customers' questions important?
It will let you find out if there are any issues with the way customer service agents answer questions, which can help to improve customer service moving forward.
How to analyze customers' questions?
By looking at customer questions you've received and reading through them one-by-one, noting down any areas that need improvement. If there are recurring problems with the answers given, it might be time for a change in policy or training processes.
a list of the top questions asked by customers
a spreadsheet like Google Sheets or Excel
Mystery shoppers are a great way to get an outsider's perspective on the customer service that is being provided. By having someone go in and pose as a customer, you can collect valuable data that will help you to improve the overall quality of your team's work.
Why employ mystery shoppers?
Mystery shoppers can provide objective feedback about the level of service being provided, as well as identify any areas for improvement.
How to employ mystery shoppers?
Contact a third-party company that will provide you with mystery shoppers, or use your own employees in this role. It's important to make sure that the questions asked are relevant to your business, and that the shoppers are aware of what they need to look for during their visit.
Mystery Shopper companies like Service Sense, Call Center Quotations, or Customer Perspectives.
Survey Monkey is a good option for designing survey questionnaires that will be used by mystery shoppers.
Customer feedback is a great way to get an idea of how customers feel about their experience with your company. As long as you ask for input in various formats, you can collect data that will assist in improving customer service in the future and gain extra product knowledge.
Why ask customers for feedback?
It gives them a voice and shows that you're interested in hearing what they have to say about your business.
How to ask customers for feedback?
In addition to receiving written feedback, you can send out online surveys through email or social media platforms, or conduct phone interviews with customer service representatives.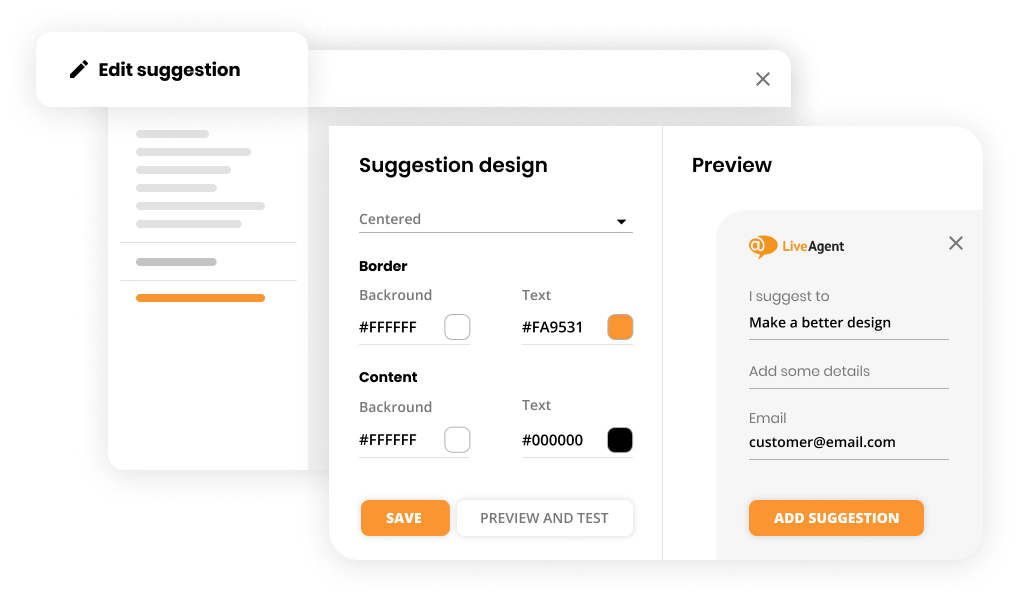 Survey Monkey
Google Forms
LiveAgent
Analyzing performance data is a great way to get an idea of how well your team is doing. You can identify areas that need improvement and work to correct them.
What is the importance of analyzing performance data?
It provides objective information about how employees are performing relative to set goals or benchmarks.
How to analyze performance data?
By looking at the data collected through your customer service software, or using reports provided to you by a third-party company.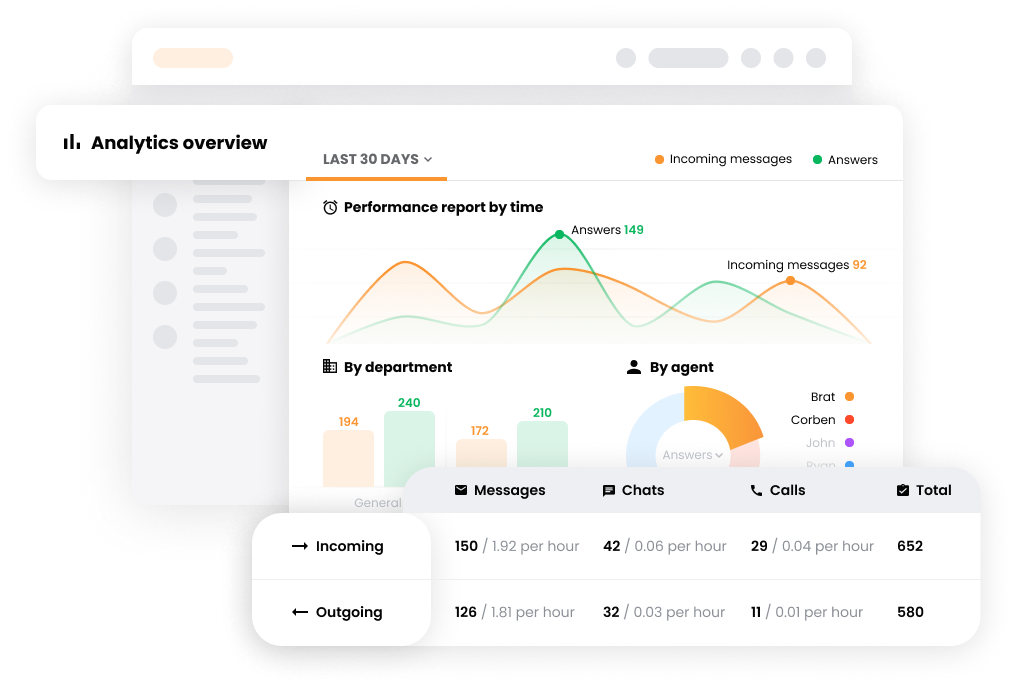 LiveAgent is an automated platform that allows you to monitor and analyze all aspects of your team's work.
KPI Wiz is a software solution that can help you to track your team's performance and create reports based on this data.
Microsoft Excel
You should share the results of your customer service assessment with your employees. By doing so, they will feel that they are part of the evaluation process and understand how to focus their efforts towards helping your company achieve its goals.
Why is discussing the results important?
It gives you and your team members an opportunity to come together, identify areas that need improvement, and work on solving those issues.
How to discuss the results?
There are a few different methods that you can use, including holding one-on-one meetings with team members or using group discussions to have open conversations about how they feel about their job and what areas might be causing them difficulty.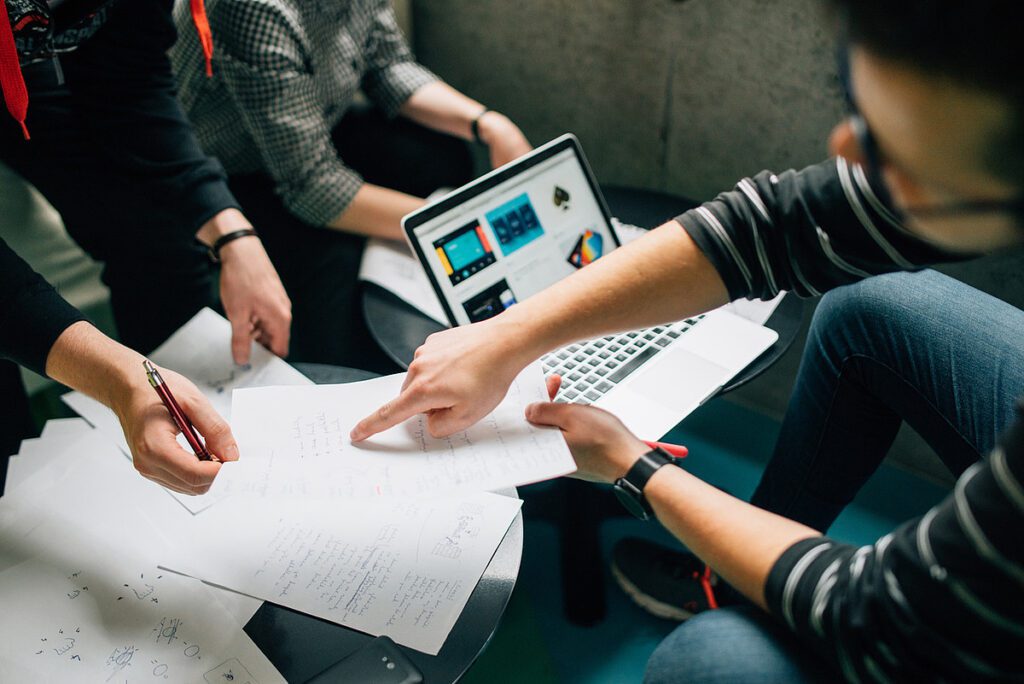 Google Docs or another platform that helps you share documents with the whole team and collaborate in real-time.
Vizzlo to create charts or graphs that clearly depict the results of your customer service evaluation.
In most cases, you can't expect your team to know how they're performing without first talking about it and actively listening. By acknowledging their weaknesses and helping them find ways of working on improving these aspects, you'll be able to encourage your employees. This will create a more positive work environment for everyone involved.
Why is acknowledging weaknesses important?
Acknowledging areas for improvement helps employees feel comfortable about being vulnerable with their manager.
How to acknowledge weaknesses?
The most effective way to help your team address weaknesses is by encouragement. Stay positive and encourage employees to work towards a set goal. Identify weak areas and specific ways to improve together. Motivate in making a continuous effort to improve.
A customer service evaluation template to help you track the progress of your team.
After talking about areas for improvement, you should decide on company goals that your team will work on regularly. Setting these types of goals can help employees to focus their efforts, work toward a common goal, and make them feel more fulfilled in the workplace.
Why is setting new goals important?
By setting clear and specific team goals, your team will be able to understand how they fit into the bigger picture and what they can do in order to contribute positively towards the company's success.
How to set new goals?
Setting goals requires a lot of time and practice, but by doing it you'll be able to encourage your employees to achieve those targets. The first priority should always be given to the most important objectives that need immediate attention to improve your customer service quality.
Remember that your goals should be SMART (Specific, Measurable, Achievable, Relevant, and Time-bound). By setting new achievable goals with improvement strategies, you'll provide your employees with a roadmap to success.
A calendar to track progress and goals such as Asana
Basecamp
The last steps are to actually carry out your customer service evaluation plan on a regular basis, track progress, and make improvements where necessary. This will require dedication from you as a manager as well as your team members, but it's crucial in order for your company to reach its full potential.
Why is it important to launch, track, and improve?
Launching your customer service evaluation plan allows you to put your team's new knowledge into action and see how they perform under pressure on a daily basis. Keeping track of your performance and improving your customer service with each assessment is essential for making progress.
How to launch, track, and improve?
These three activities should be done on a regular basis, preferably monthly or quarterly, to keep changing and improving your services.
Our customer service checklist template enables you to keep on top of the evaluation process and stay on track.
Summary of the customer service evaluation checklist
Set clear expectations according to the evaluation
Examine emails and all correspondence
Monitor phone calls
Check out the minimum resolution time
Evaluate reviews (both positive and negative)
Analyze customers' questions
Employ mystery shoppers
Ask customers for feedback
Analyze performance data
Discuss the results with employees
Acknowledge weaknesses
Set goals for the future
Launch, track, and improve
Frequently

asked questions
What is customer service evaluation?
Customer service evaluation is a crucial part of any business. It helps managers identify areas for improvement and bring about company growth. It's important to remember that customer service evaluation is not a one-time event, but rather an ongoing process that should be revisited regularly.
What is a customer evaluation form?
A customer evaluation form is a document that you can use to collect data from your customers about their experience with the company. This includes but is not limited to satisfaction levels, areas to improve, and feedback on specific products or services. Every business should have its own customer evaluation form tailored to its specific needs.
What should be included in an evaluation form?
When creating an evaluation form, it's important to make sure that you cover all the necessary areas. An example outline of an evaluation form should include the following information: company name and contact information; date of purchase; rating (on a scale from 1 to 10) of overall satisfaction with the product or service; what they liked about the product or service; what they didn't like about the product or service; details about how this could've been improved; any suggestions for future products or services.
What are the benefits of conducting customer evaluations?
There are numerous benefits of conducting regular customer evaluations. The main ones include: Improved company performance, as it allows for a better understanding of areas that need to be worked on. Greater satisfaction levels among customers, since they know that their feedback is being taken seriously. Improved customer relations, as a result of better communication and understanding customer needs. Increased profits, since satisfied customers are more likely to return and recommend your products or services to others.
Why is customer evaluation important?
Client evaluation is important because it allows businesses to track and improve their customer service performance. By conducting regular evaluations, companies are able to identify areas for improvement and make the necessary changes that will result in better customer satisfaction levels and increased profits.
Who should conduct customer evaluations?
Each department manager should conduct customer evaluations. This includes sales, customer service, and product development teams as well as those working in administration. All of them play a crucial role in building and maintaining relationships with customers, so their feedback is important.
How often should customer evaluations be conducted?
It depends on your company's needs. Most companies conduct evaluations twice a year in order to check how their customer service is performing relative to their set goals and objectives. However, customer satisfaction levels are checked more often, while feedback about particular products or services is collected less frequently.