Do you have a system in place to track customer service performance? Are you confident that your team is providing excellent customer care?
If not, you need to start by conducting a customer service audit. Here is a step-by-step checklist to help.
The importance of a customer service audit checklist
With this checklist, you can systematically evaluate your contact center operations and improve them every day. It can answer all your questions and give you ideas about where to focus your efforts in the future.
An audit of customer service can uncover flaws that would have otherwise been very hard to detect. It is a crucial step to ensuring your customers are happy with your service.
Who can benefit from a customer service audit checklist?
customer service teams – having a checklist to follow can help them stay organized and on track
business managers – to check if their customer service standards are being met and take appropriate steps if not
supervisors – use the checklist as a training tool to help new employees and business partners, making sure that their team performance lives up to expectations
When it comes to customer service, an audit checklist ensures that all stakeholders are on the same page. Using it can help to improve communication and the level of service in general.
Explore the customer service audit checklist
Businesses can quickly find out if they need to make changes by reviewing the quality of their customer service.
Why is it important to review the quality of customer service?
Businesses can learn from their mistakes. By reviewing the quality of customer service, they can see where they need to implement changes and fix issues accordingly.
How to review the quality of customer service?
The easiest way is to ask customers – survey them on their experiences and encourage them to provide feedback.
Monitor both complaints and compliments, as well as customer service metrics. Some factors that you should consider when reviewing the quality of customer service include:
speed of service
accuracy of service
staff professionalism
customer satisfaction surveys
customer service records and complaints
comparisons to competitors' performance
mystery shopping programs
Running a business requires setting goals that you want to achieve. When conducting an audit, one of the main points is to compare your current quality to your targets.
Why is it important to compare your customer service quality with previously established goals?
By analyzing this data, companies can better understand their performance and gain a perspective.
How to compare your customer service quality with previously established goals?
A good starting point is looking at the goals of other businesses in the same industry and customer service benchmarks. For the analysis to run smoothly, set goals that are tangible and measurable so that you can determine their success. Track daily, weekly, and monthly progress to get a complete overview of your team's performance.
Asana to track the progress of goals
Trello to manage and monitor goals
Google Sheets to create charts and graphs comparing progress
Tableau to visually represent data related to customer service quality comparisons​
A gap in the business is a place or area that is currently not being served. It's your chance to grow.
Why is it important to identify gaps?
Identifying gaps allows you to focus on areas that need the most attention. This, in turn, will help you improve customer satisfaction and increase profits.
How to identify gaps for improvement?
Create a plan for measuring your business's progress. Measure market penetration, earnings, or/and new customer statistics.
Find out where things are now and where they will be in the future. Determine the differences between these states.
internal surveys
previous customer service audits
According to previously established goals, this step includes setting up strategies, goals, and determining what has to be done to achieve them.
Why is it important to find ways to improve?
It helps save time and money so supervisors and agents can concentrate solely on their tasks. As a result, your team will know exactly what to work on.
How to find ways to improve customer service?
Start by setting goals for what you want to improve. This can be related to customer satisfaction, employee satisfaction, or revenue growth.
After setting goals, create a plan on how to implement them. Confirm that the plan is achievable and measurable.
Remember that nothing happens overnight. It will likely take time and effort to improve your customer service, but by defining ways to do so you are taking the first step towards achieving it.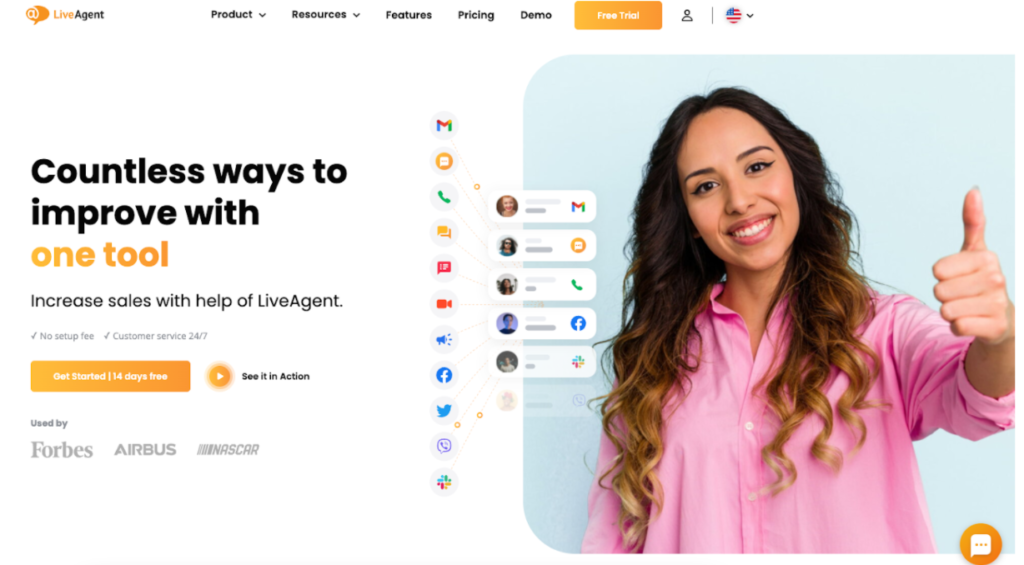 matrices (e.g. Eisenhower Box)
action plans
team charters
A customer service audit isn't complete without data. To understand the current state of your business, you must compile relevant information.
Why is it important to gather all of the required data?
Data gathering is essential for understanding the state of your customer service and making improvements. The right data will help you identify problem areas, track progress, and make the right future decisions.
How to gather the required data?
Analyzing data provided by help desk software is the fastest way to do this. In just a few minutes, you can generate a detailed report and see data crucial to improving your service.
LiveAgent offers 11 reporting features, such as:
analytics overview to see usage statistics, performance reports, and customer satisfaction ratings
agents' performance reports
agent, department, time, and channel reports
They are just a few examples of what LiveAgent can do for you. Give it a test drive and see how it enhances customer success in your business.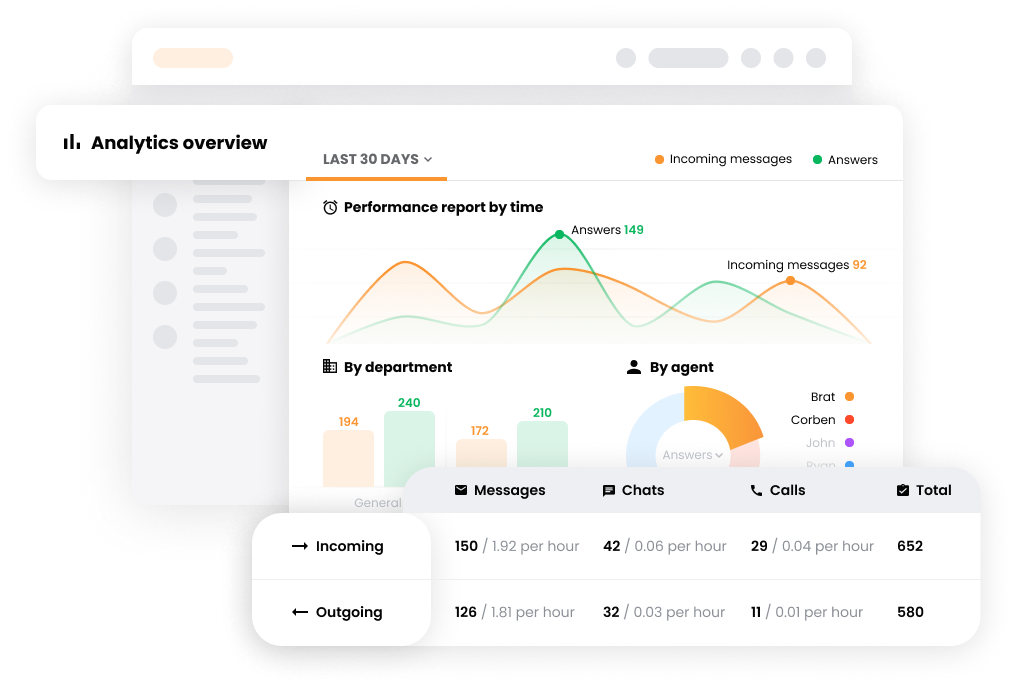 data dashboards
logs and recordings
detailed reports from LiveAgent
Check if your business provides the same service across all channels. This includes phone, email, social media, WhatsApp, live chat, etc. Each channel should have a team of dedicated customer service representatives who are trained to handle clients' issues and concerns.
Why is it important to check omnichannel activities?
It ensures that a consistent level of experience is provided and clients get the help they need, regardless of the channel they are using.
How to check omnichannel activities?
Identify which channels you use for communication with customers. Look at how well these channels are working and which are worth improving. This includes looking at response times, customer satisfaction rates, and the types of complaints that are made.
Tip: To improve your ability to manage inquiries from all channels and have them all under one roof, consider LiveAgent's omnichannel inbox.
Your employees are the backbone of your customer service. They are on the front line and have first-hand experience of dealing with customers. Find out what they think.
Why is it important to obtain feedback from customer service representatives?
Listening to employees is essential if you want to improve customer service. They can provide valuable insights.
How to obtain feedback from customer service representatives?
Get the opinions of customer service agents on the following:
management's behavior
how challenging the job is
work/life balance
problem areas they would like to improve
relationships with coworkers
customers' needs and expectations
ways to improve the company
employee feedback tool, e.g. Spidergap
employee engagement app, e.g. Connecteam
surveys, e.g. SurveyMonkey
one-on-one interviews
focus groups
Customers' opinions are central to business operations and strategy. Every company needs customer feedback to understand how its brand is perceived and interacted with.
Why is it important to ask customers for feedback?
By understanding what customers like and don't like, businesses can make changes that will improve the customer experience.
How to ask customers for feedback?
Ask questions with specific goals in mind. Determine which method will work best for your business, then begin.
Building relationships with customers is essential if they are to feel compelled to leave feedback. Address customers by their first names and ask open-ended questions. Consider offering discounts for customers who provide their opinions.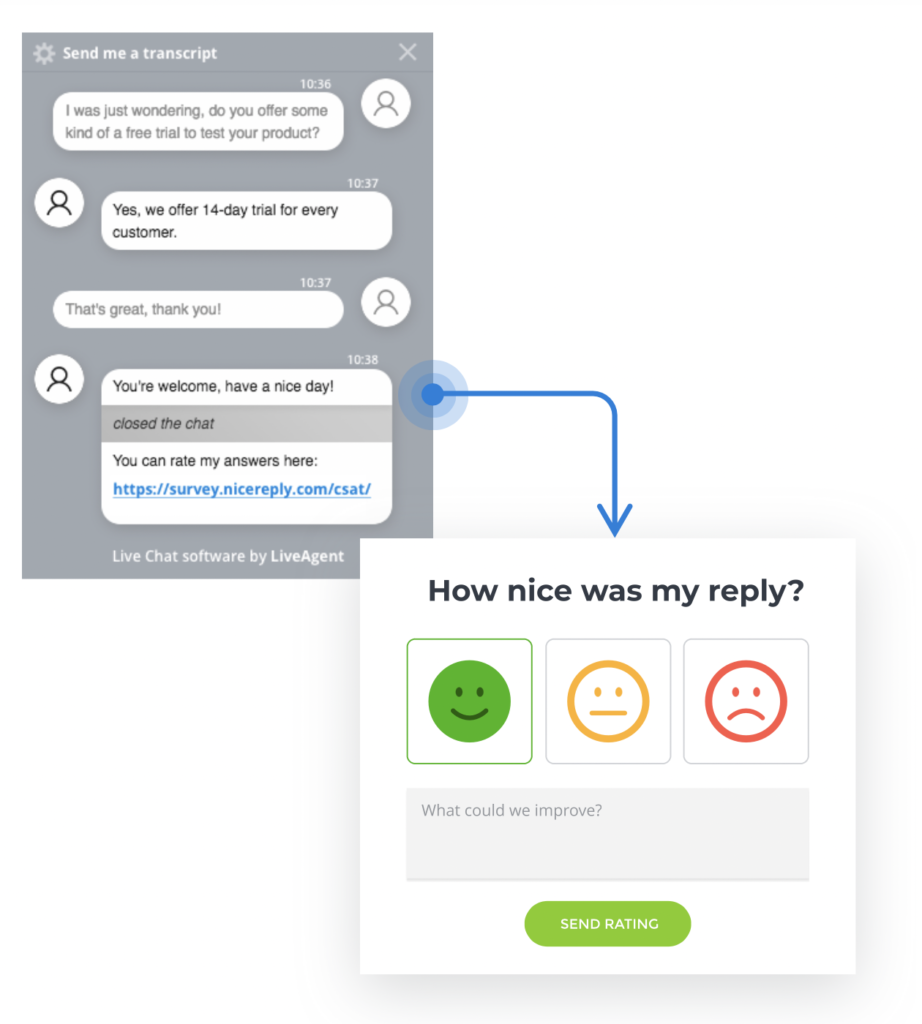 pop-up surveys
forums and discussion boards
polls on social media
follow-up emails and messages
When customers are not content, they often contact the customer service department. By listening to/reading and analyzing these complaints, you can pinpoint problem areas.
Why is it important to conduct an audit of recorded complaints?
Listening to complaints allows businesses to identify their root causes. By understanding what is causing customers to complain, businesses can take steps to fix the issues at hand.
How to conduct an audit of recorded complaints?
Use quality call center software that includes call recording features, such as LiveAgent. Then, review a selection of complaints for analysis.
Look for patterns in the types of complaints being made. Maybe there is a particular issue that keeps popping up? Investigate what is causing customers to contact customer service and try to resolve those issues.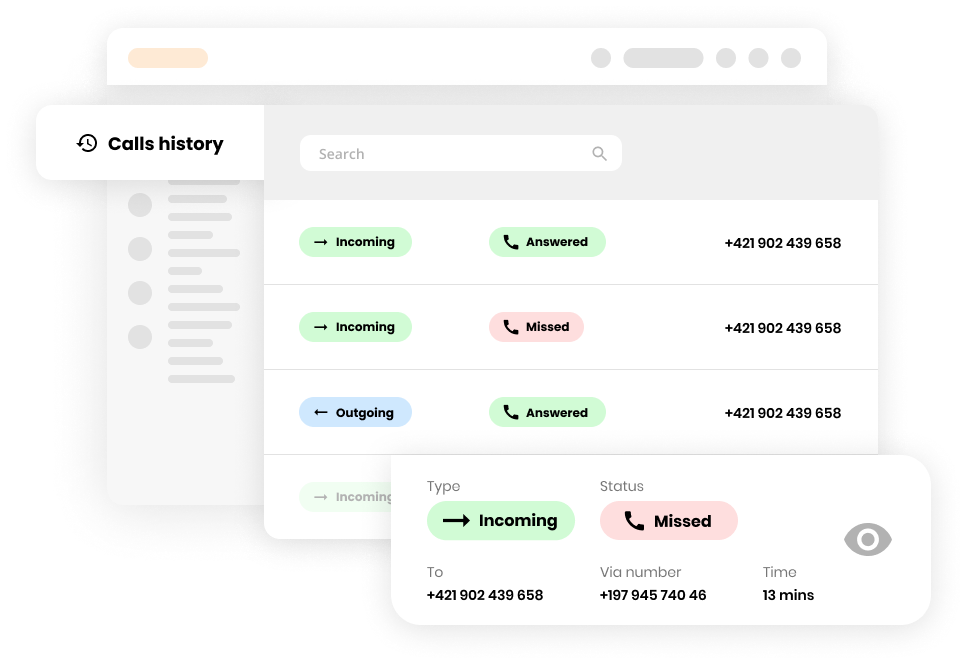 messages and comment history
social media listening tools, e.g. Mediatoolkit
Offering customer service in different languages can be a major advantage for businesses.
Why is it important to provide language variations?
It allows you to communicate with more leads and increases the chances of retaining them as customers.
How to provide language variations?
Customer service representatives are often able to speak multiple languages and could route calls according to their language skills. However, this is a costly option, so businesses usually only translate their website and marketing materials into other languages instead.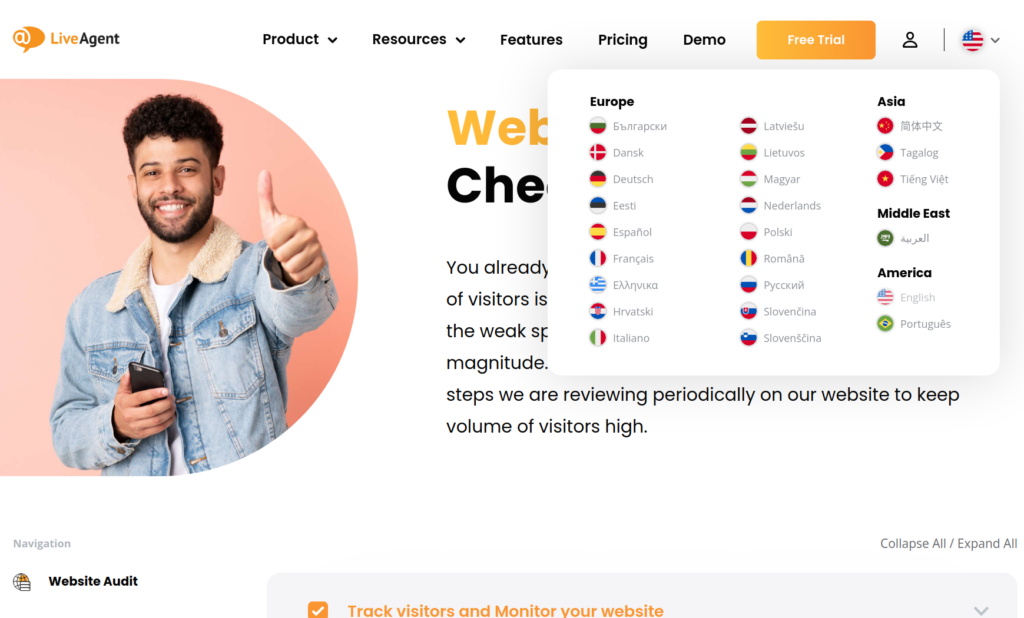 translation software, e.g. Google Translate
Customer service onboarding is the process by which new employees are introduced to your company, its policies, and procedures.
Why is it important to establish an onboarding process?
One of the most important aspects of providing good customer service is ensuring that your new employees are properly introduced to your company. With the right onboarding, they will be able to hit the ground running and provide the best possible customer service from day one.
How to establish an onboarding process?
Talk to new employees about their experiences. Ask them how well they became familiar with the company's procedures and if they felt prepared to provide quality customer service. You can also review training manuals, test new employees on their product knowledge, and observe their interactions with customers.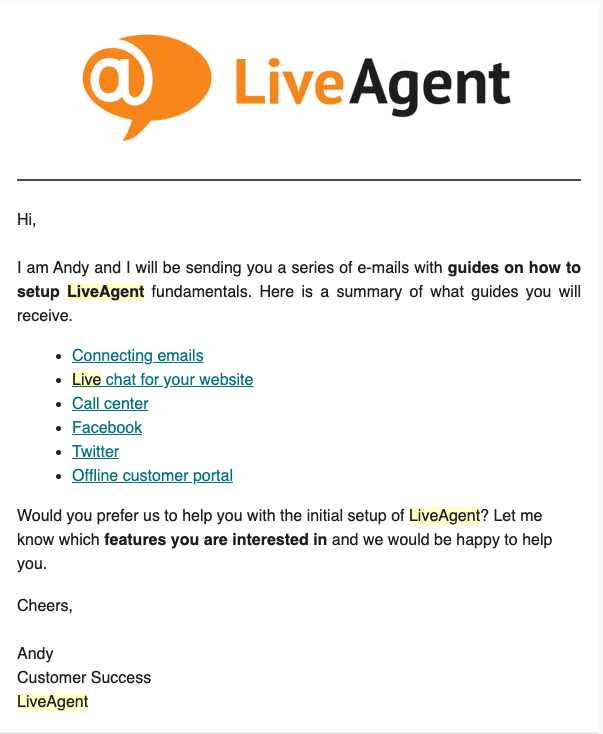 proper training manuals
onboarding procedures
test and quizzes
Customer service agents must have the necessary qualifications to provide quality service. This includes having the right skills, knowledge, and experience.
Why is it important to check customer service agents' qualifications?
With the right range of skills, your agents will be able to provide the best possible customer service. They will know how to deal with different types of customers, handle complaints effectively, and resolve problems quickly.
How to check the qualifications of your customer service agents?
Of course, you can review agents' resumes to get a sense of their skills. But you can do more than that – check them out in practice.
Ask them to complete skill tests, give them quizzes on company policies and procedures, and have them participate in role-playing exercises. Then you can determine if they are qualified to provide your customers with the best support experience.
All of your customer service agents should know what they are expected to do and how they can help clients.
Why is it important for agents to know their responsibilities?
If your customer service agents don't know their responsibilities, they may not be able to help customers. This can result in disappointed customers and a poor reputation for your business, as well as unhappy agents who may not be meeting their full potential.
How to make agents aware of their responsibilities?
Check whether all customer service agents are familiar with their job descriptions. This should include a list of their responsibilities. You can also provide them with manuals, guidelines, and other resources to help them with their work.
Communicate clearly and concisely as well as provide regular feedback so your agents will always be aware of their current duties.
Tip: LiveAgent's internal tickets and notes can come in handy here. Use them as reminders, for task creation, or for making notes for your coworkers. This way, everyone will know what needs to be done.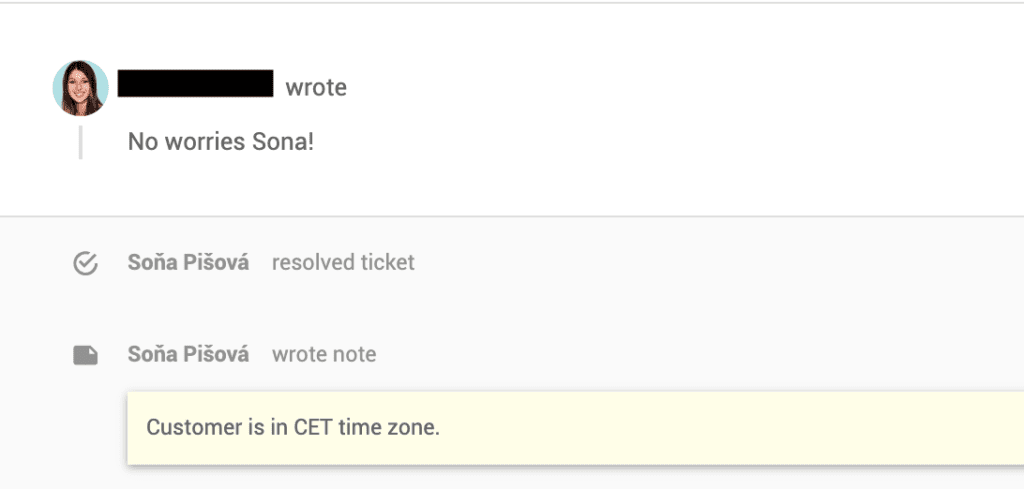 task management platform, e.g. Asana, Basecamp
communication platform, e.g. Slack
guidelines and lists
notes and internal tickets
Checking your customer service standards in terms of support and communication helps you determine if your team is up to the task.
Why is it important to verify CS standards?
If your customer service doesn't meet certain standards, it will harm your business. You may lose customers, damage your reputation, and harm your team's morale.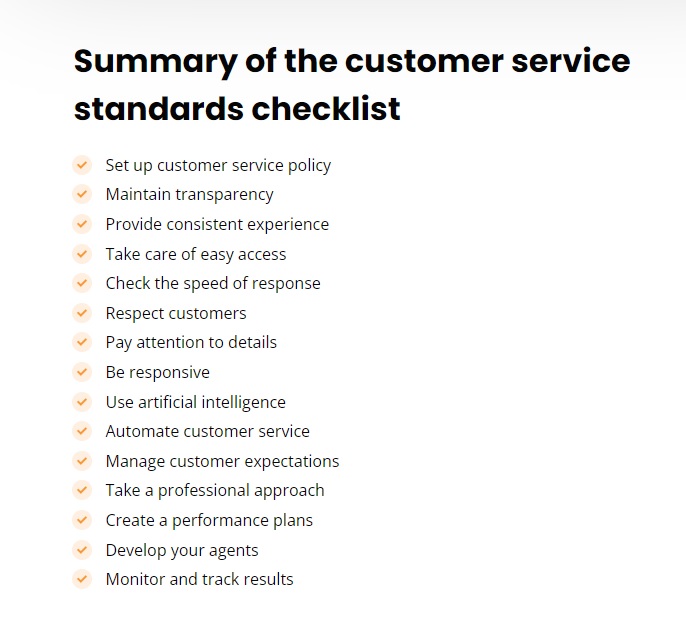 How to verify CS standards?
Review your policies and procedures for customer service standards using our checklist. This way, you'll be able to see what you need to do to provide consistent service to your customers.
Tip: here is a checklist of customer service standards provided by LiveAgent.
It is challenging to deal with difficult clients, so all your customer service representatives must be trained in how to do so.
Why is it important to train your customer service representatives?
If your employees are not properly trained, they may not be able to assist customers. When a complaint is mishandled, it can lead to negative word-of-mouth advertising and even lost clients.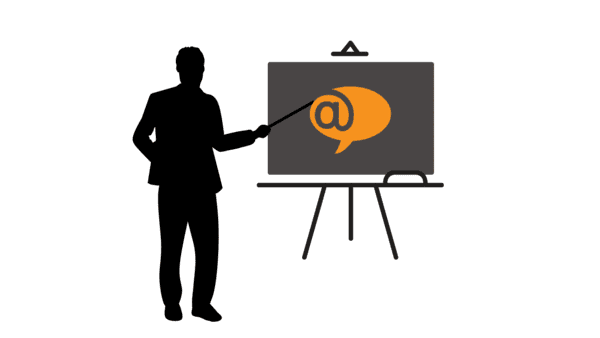 How to train your customer service representatives?
Have a training program that covers all of the different aspects of customer interactions. This will ensure that your customer service representatives can handle any situation that arises.
Update training regularly and cover new topics.
online training courses
videos
tutorials
workshops
printed materials
To ensure a smooth and seamless 24/7 customer support service, check it regularly.
Why is it important to check up on your 24/7 customer service?
If your customer support isn't functioning properly, you may lose customers. Your reputation and bottom line can suffer as a result.
How to check how well your 24/7 customer service works?
Test the service by calling or emailing at different times of the day and night. See how long it takes for someone to answer your call or respond to your email.
Look at logs to see how many chats were handled and what was their response time. Be sure to check that you have a chatbot available out of business hours.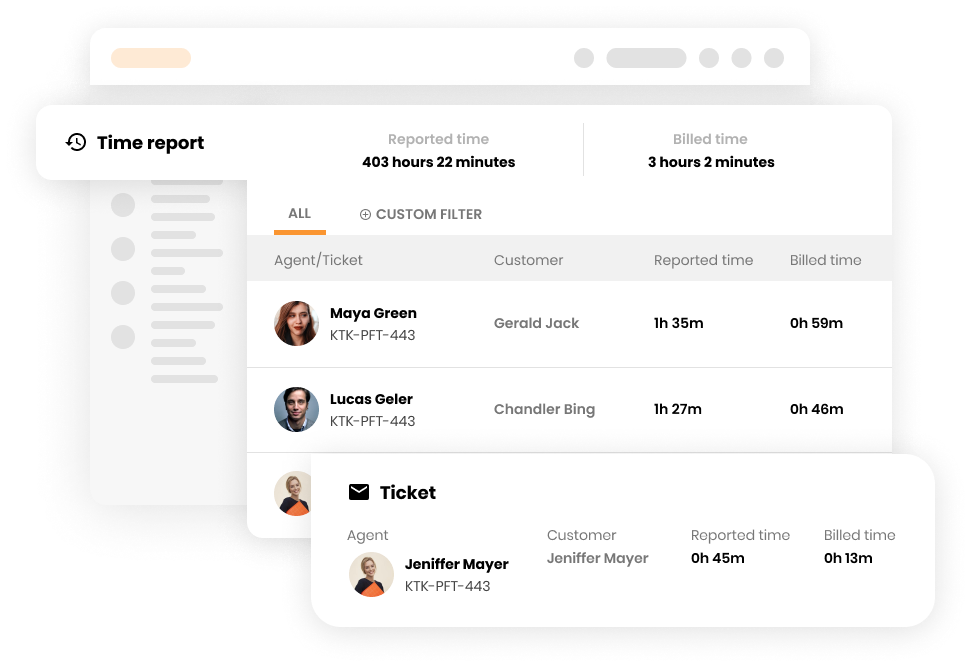 customer support logs
call center reports
chatbot reports
Another important aspect to check is how well calls are transferred. Does every call reach the appropriate agent?
Why is it important to transfer calls effectively?
If calls are not transferred properly, customers may get frustrated and give up on trying to contact your business.
How to transfer calls effectively?
Utilize features such as automatic call distribution and intelligent call routing. These impact the way your customer service handles calls, help reduce waiting times and provide a better customer experience.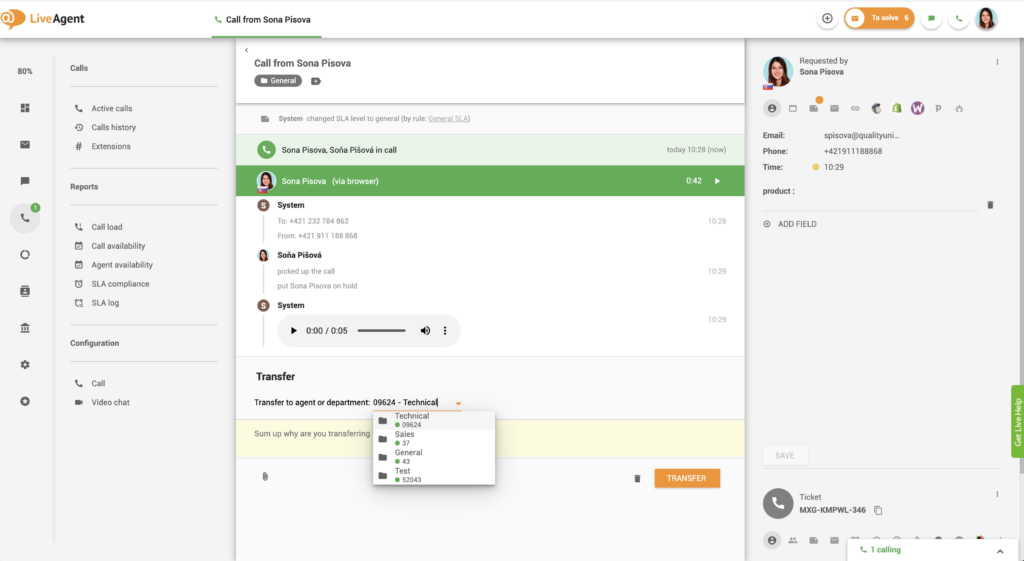 automatic call distribution software
intelligent call routing software
Evaluation is the key to success, so make sure you do this regularly. After all, you need to know if the changes you make are working.
Why is it important to evaluate the results after any changes?
To determine whether the changes you've made are effective or if some further corrective actions are needed.
How to evaluate the results after any changes?
Look at quantitative data – average resolution time, the number of complaints received, or other statistics that can help you measure the effectiveness of your changes.
Look at qualitative data – customer feedback, survey responses, or other information that can help you understand how people are perceiving these changes.
Analyze business metrics – profit, costs, and other measures that indicate how successful your changes have been from a business perspective.
All of these methods can give you valuable insights into whether or not the changes are having the desired effect.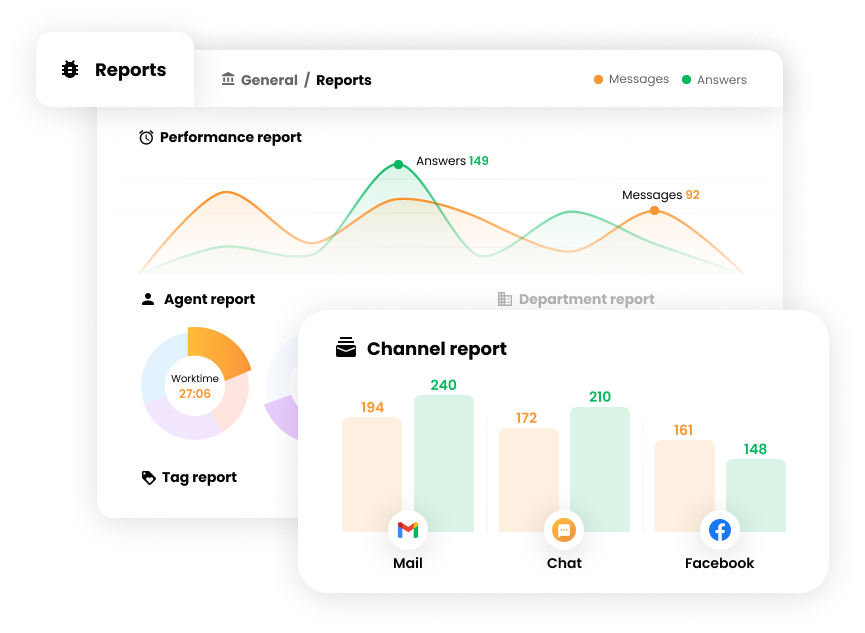 Analyzing the performance of your competitors' customer service can give you a good idea of where you stand.
Why is it important to monitor competitors' services?
By understanding how your competitors are performing, you can stay ahead of the game. This knowledge can help you win new customers and enhance customer loyalty.
How to monitor competitors' service performance?
Look at their websites – provides an overall understanding of how they are performing.
Look at social media – can give you more detail, such as what types of complaints they are receiving and how they are responding to them.
Sign up for their customer service – this will give you a first-hand look at how they treat their customers.
social media listening tools like Mediatoolkit
forums and review websites, e.g. G2
contact them directly
Customer service KPIs, such as customer satisfaction or first contact resolution rate, are good metrics to measure how well your team is performing.
Why is it important to monitor customer service KPIs?
Customer service is often the first point of contact between a company and its clients. It can be the make-or-break factor in whether or not a customer does business with you.
How to monitor customer service KPIs?
Come up with a list of KPIs that you want to track. This will vary depending on your business goals, but some common ones are customer satisfaction rate, first contact resolution rate, and average handle time. You can find more in the "customer service KPI examples" below.
Once you have your list of KPIs, find the right tools to track them. There are many different options available, from simple surveys to more sophisticated software that can track customer interactions in real-time and provide ready-made reports.
Put into place a process for regularly monitoring your KPIs. This could be something as simple as setting up regular reports and reviewing them with your team.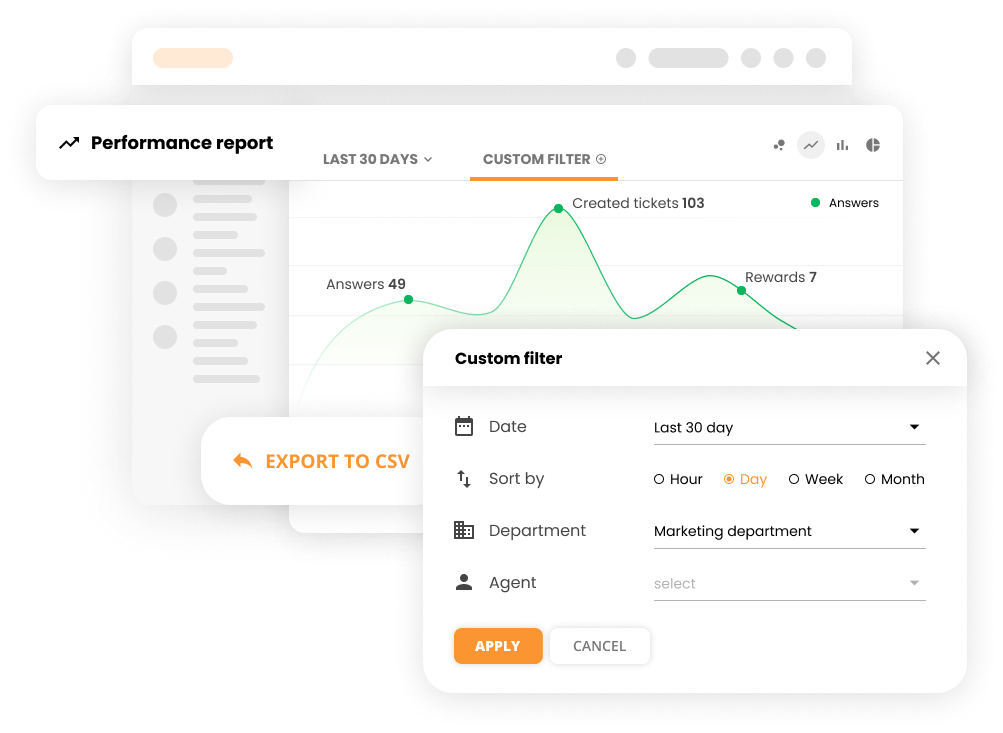 LiveAgent reports and analytics
Google Sheets and Excel
customer service KPIs template
Customers hate waiting, so it's important to do everything you can to minimize the amount of time they have to wait for assistance.
Why is it important to minimize wait times?
People are more likely to do business with companies that offer fast and efficient customer service. A study by HubSpot found that nearly 60% of customers feel that long wait times are the most frustrating parts of a service experience.
How to minimize wait times?
train and equip your employees to handle customer inquiries
use a ticketing system for queuing customers and advanced automation features such as ACD or IVR
stay up to date on current trends in customer service and adopt best practices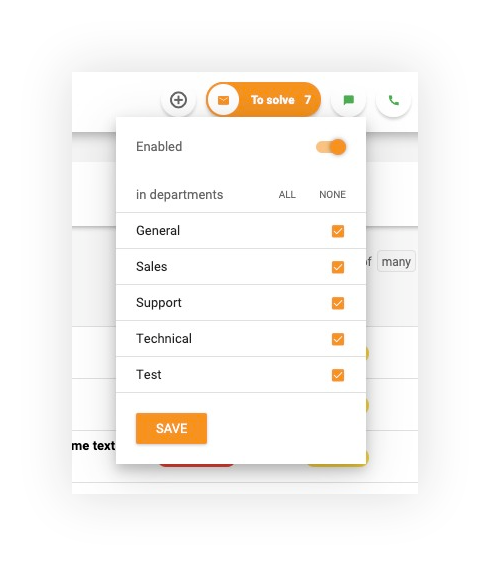 LiveAgent customer service software
LiveAgent universal inbox
Customer service should be a team effort, and everyone in the company should be aware of how well (or how poorly) it is performing.
Why is it important to share reports?
By sharing results with the entire team and the rest of the company, everyone will be on the same page and working towards the same goal.
How to share reports?
To share reports, you can:
send them out via email
share them during company meetings
make hard copies and distribute them to employees

Google Drive
Microsoft SharePoint
Dropbox
Customer service KPIs examples
Customer Satisfaction Score (CSAT)
CSAT is a measure of how happy a client is with a given product or service. The most common way to calculate it is to ask customers about their experience with your company. You can do this either directly, or using survey tools to automatically work out your CSAT score.
Most companies use customer feedback (including CSAT scores) to make decisions about which products and services to offer, how to improve customer support, and where to focus their marketing efforts.
First Response Time
The first response time in a contact center is how long it takes for the first customer service representative to answer a customer's phone call or message.
It is an important metric because it affects the customer's overall experience with the company. Slow responses can make customers feel like they are not a priority and can lead to longer wait times for others.
To improve your first response time, train your staff on how to handle customer inquiries, use a call routing system that prioritizes high-priority calls, and verify that your contact center has enough staff to handle the volume of calls or messages that it usually receives.
Net Promoter Score is a metric designed to track customer loyalty and satisfaction. The score is based on the question "How likely are you to recommend our company/product/service to a friend or colleague?"
Respondents are asked to rate this likelihood on a scale from 0-10. Those who respond with a 9 or 10 are considered promoters, 7 or 8 are passives, and anything below 6 is considered a detractor.
NPS is calculated by subtracting the percentage of detractors from the percentage of promoters.
Average Resolution Time (ART)
ART is the average time it takes for a company to resolve a customer service ticket. Resolution time is measured from the time a customer submits a ticket until it's marked as resolved.
The complexity of the issue, staffing levels, and how well the company's systems are tuned are factors that affect ART. But in general, most companies aim to resolve tickets within 24-48 hours.
Average Conversion Rate
The average conversion rate is the percentage of people who take the desired action, such as making a purchase or filling out a form. The average conversion rate can vary depending on such variables as industry and product, etc.
To increase your conversion rate you should focus on improving your customer service, targeting the right people with your marketing campaigns, and using effective call-to-action buttons on your website.
Summary of the customer service audit checklist
Evaluate the quality of customer service
Compare the quality with previously established goals
Identify gaps for improvement
Find ways to improve customer service
Gather all of the required data with LiveAgent
Check omnichannel activities
Obtain feedback from customer service representatives (internal)
Ask customers for feedback
Conduct an audit of recorded complaints
Provide language variations
Establish an onboarding process
Check customer service agents' qualifications
Make customer service agents aware of their responsibilities
Verify CS standards
Train your customer service representatives
Check how well your 24/7 customer support works
Transfer calls effectively
Regularly evaluate the results after any changes
Monitor competitors' service performance
Track customer service KPIs
Minimize wait times
Share reports among the whole company
Customer service KPIs examples
Customer Satisfaction Score (CSAT)
First Response Time
Net Promoter Score (NPS)
Average Resolution Time (ART)
Average Conversion Rate
Frequently

asked questions
How to evaluate customer satisfaction?
Ask your clients how they feel about their experience with your company. You can do this through customer surveys, interviews, or focus groups. Another way to evaluate customer satisfaction is to look at feedback on social media, review sites, and other online platforms. This can give you a sense of how well you're meeting customer expectations. You can also track how often customers return to your business and how much they spend on average. These metrics can help you understand if customers are happy with your products and services and whether or not they're likely to recommend you to others.
What are customer service audits?
A customer service audit is simply a review of how well your company provides support to its customers. It can be conducted internally or externally and it can cover any or all aspects of the customer service process. The goal of a customer service audit is to identify where your company could improve the experience it provides and develop a plan to address those areas. The results of a customer service audit can be used to improve training programs for employees, revise policies and procedures, make changes to the way complaints are handled, and more.
How can I conduct a customer service audit?
You can audit customer service in a variety of ways, such as by surveying customers about their satisfaction with the service they received, interviewing employees to get their perspective, or reviewing call recordings to see how well the company handled each interaction. Whatever method you choose, auditing customer service will help you ensure that your clients are happy and that your company is delivering the best possible customer experience.
What is a checklist in auditing?
A good audit checklist will include all of the steps that you need to take to conduct an effective audit. It will also include a list of the documents and records that you'll need to review, which should be tailored to your specific industry and accounting procedures. Using a checklist is a great way to ensure that your audit is thorough and accurate. It can help you to avoid missed opportunities and potential problems down the road.
How do I prepare for a customer service audit?
There are several steps you can take to get ready for it. The best way to prepare for a customer audit is to get your records in order and have all the necessary documentation. You should also be familiar with the company's policies and procedures for dealing with audits. In addition, you should employ good customer service practices and be prepared to answer any questions the auditor may have. Be courteous and professional at all times, and stay calm under pressure. If you need help preparing for an audit, consult with your supervisor.
How to use this customer service audit checklist template?
It provides you with a comprehensive list of items to review during your next audit. To use this checklist, simply check it off based on information about your company's customer service operations. This will help you track whether or not your team is meeting your customer service goals.