To make the most out of the system, you should integrate your VoIP provider with adequate call center software.
Why is it important to establish call routing and management procedures?
Call routing increases customer satisfaction, reduces operational costs, and helps with managing calls as fast as possible.
How to establish call routing and management procedures?
The first step is creating a map of your company's communication structure. This will help you identify the different departments and the type of calls they handle.
After that, you need to create routing rules for each type of call. These will define how agents should handle calls, when they should be transferred to a different department, and who should take them.
You can accomplish this by choosing software that integrates with your VoIP provider. The best choice here might be LiveAgent call center software, which is compatible with over 99% of them.
How can you make use of LiveAgent call routing? For example, by setting the number of seconds after which a call is routed to another agent and as a result reduce the waiting time. You can also decide how long an incoming call will remain in a queue – after this predetermined time has expired, the call will continue in an offline section of your IVR.
All of these features are aimed at ensuring a seamless experience for your customers. What's more, LiveAgent provides 24/7 customer service to ensure that no matter what time your call center operates, you will always receive professional assistance.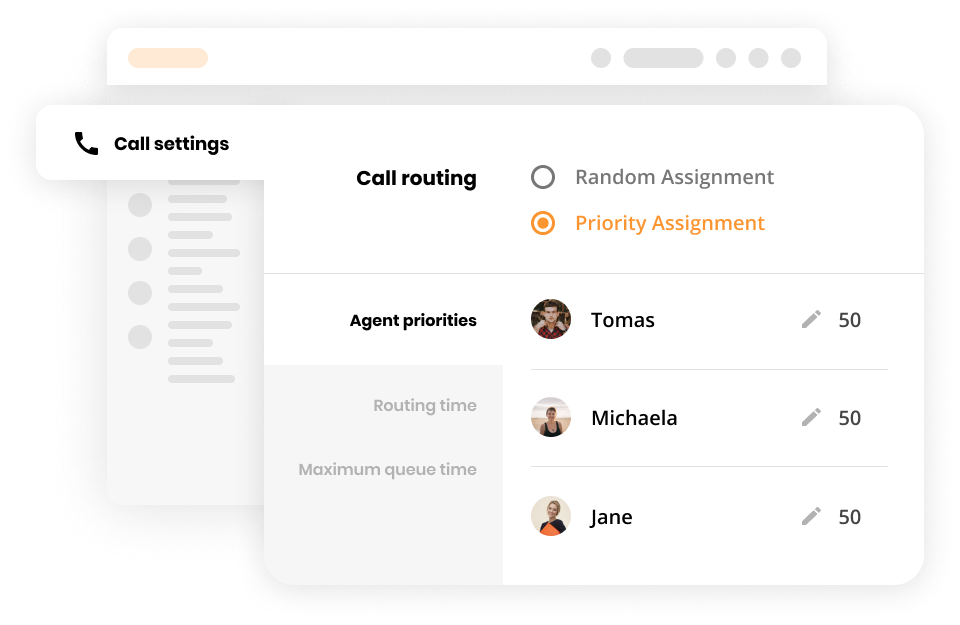 routing rules to automate the process of handling customer inquiries
call center software (e.g. LiveAgent)