Customer service doesn't stop when you leave your desk. LiveAgent offers a native Android app for your favorite mobile device so that you can also provide customer service on the go.
How to Chat on the go with LiveAgent Android app | www.liveagent.com | Live Agent01:43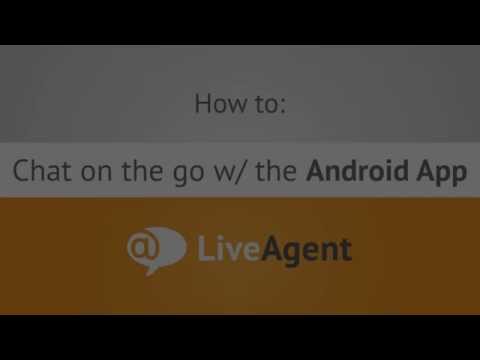 Live Agent
Download the free Android LiveAgent app that lets you stay connected to your website visitors outside of the office. You can chat with your customers anywhere, send quick replies, and impress your customers with constant support.
Main features:
Resolve, transfer, and respond to tickets
Chat with your customers directly from the app
Use preset filters to organize your tickets
Get push notifications of new tickets or chats
See tags, notes, and departments for every ticket
Full customer support in your hand. Solve tickets and be more productive on the go!
Download the Android LiveAgent app

Provide support on the go
Download our iOS app and start answering tickets from anywhere. Try it today for free. No credit card required.