Customize or disable any notification sound that is played in LiveAgent. You can choose from existing sounds or upload your own file. Supported formats are mp3, wav, ogg. The maximum file size is 128 MB.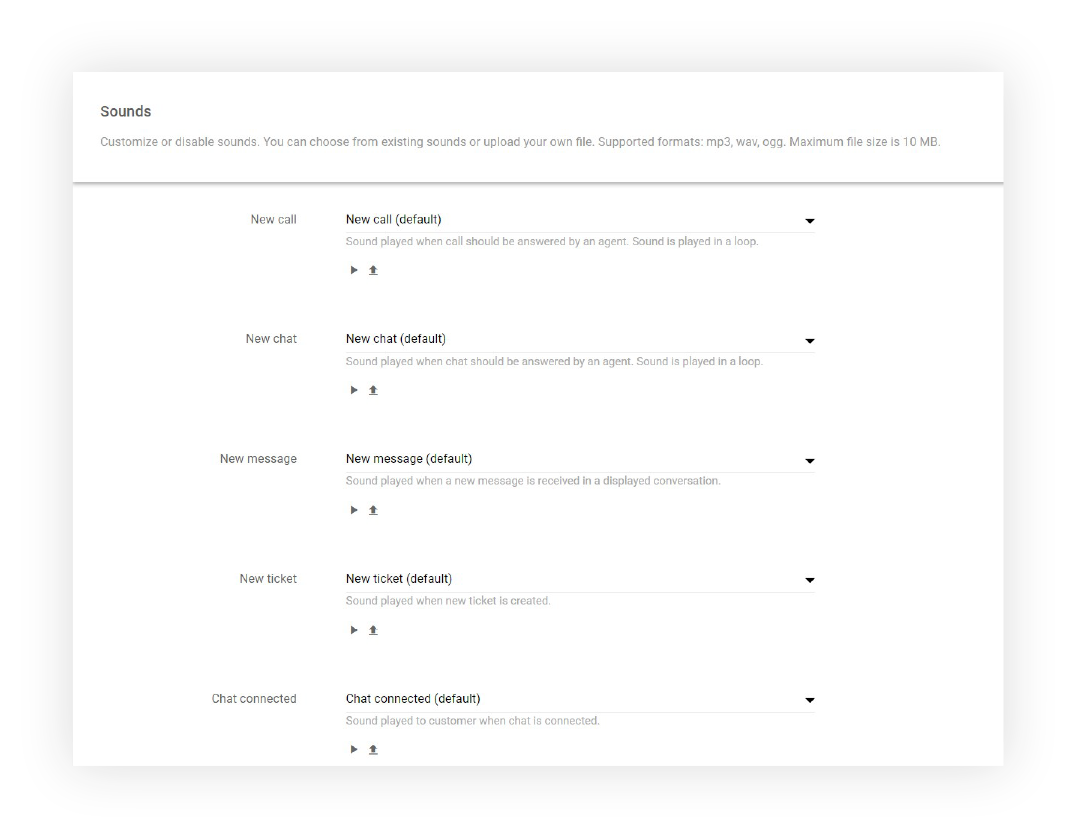 Sound options:
New call
New chat
New message
New ticket
Chat connected
Chat new message
Knowledgebase resources
Customize sound notifications with ease
Tired of the same old notification tone? Change it up. Try it today for free. No credit card required.