Even in times of economic or political crisis, the travel industry has always bounced back and continued to attract travelers. The way the travel industry has come on top as one of the most profitable industries is its emphasis on technological innovation. 
Traveling to any destination is more accessible and affordable than ever before. With social media, people can form connections with anyone globally, which often prompts them to pack a bag and go on a journey to explore the world.
The world of business is using travel to expand and acquire deals overseas. But what travelers have in common is the desire for leisure and convenience when deciding on their next destination or when booking the hotel. 
Live chat can make this possible and more. 
Are you strapped in? Let's go. 
What is live chat? 
Live chat is a simple to use but valuable communication tool for instant messaging between the client and the customer service representative—completely browser-based, designed to answer clients' questions efficiently and in real-time.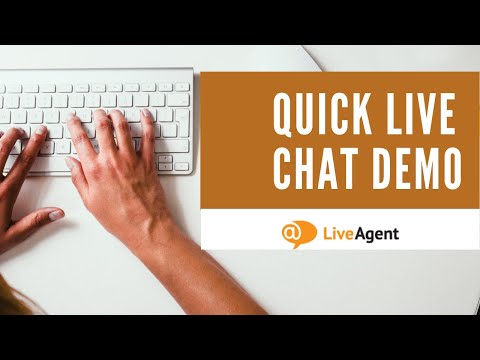 How is live chat different from phone and email support?
Live chat has significant advantages over the phone and email support. 
Reduced waiting time
Real-time conversation
Fully customizable to reflect the brand image 
User friendly 
Cost-effective 
Browser-based 
Lowest required customer effort 
Although phone and email support are still widely used, the statistics speak for themselves. More than 60 % of customers prefer using chat to answer their inquiries over the traditional channels, which is not strictly due to the millennial generation. 45% of people aged 55 or older have confirmed that they had used live chat on a website at least once. 
Is live chat useful to travel agencies? 
Travel is a large and dynamic market. Each year, millions of people travel all around the world, some on multiple occasions. Every one of these prospects or frequent travelers deserves comforting and user friendly online assistance that the agency can provide. 
Live chat was designed for that exact purpose.  
It used to be a long process for both customers and travel agents to arrange the booking and most of the time it required a visit to an agency. The popularity of online search engines turned this process around. 
The travel industry has become one of the fastest technologically developing industries, with a clearly defined digital strategy. To fully harness the possibilities of customer satisfaction for modern travelers, live chat is an ideal choice of communication within the travel industry for customers and travel agents alike.  
Sell dream holidays with LiveAgent
Our live chat features can help you catch attention and streamline your sales process. Try them out today for free.
How should travel agents use live chat? 
It is undeniable that live chat has a significant impact on the customer's decision making. But the lead's decision to, for example, purchase a package deal from your agency depends on the skills and professional approach of your travel agents. 
At the start of every journey is an incentive to travel. Whether for personal or work-related reasons, clients will choose the travel or transportation agency based on how they can meet their expectations. 
Live chat is not only for first-time but also for seasonal travelers. If not previously done so, the innovation of implementing live chat is a way to re-invent a company's image in a client's eyes, therefore, elicit even higher engagement. 
For travel agents, live chat represents a powerful tool for support, promotion, and conversion. By following the correct live chat etiquette rules, agents can deliver human interaction and delightful experiences to prospects and regular clients.
The key is to set realistic expectations, and then not to just meet them, but to exceed them – preferably in unexpected and helpful ways.
Live chat is packed with features that can help agents provide an unforgettable travel experience.
Each chat session is converted into tickets and saved in a universal, shared inbox. Any agent with access can search for any client's profile or interaction history.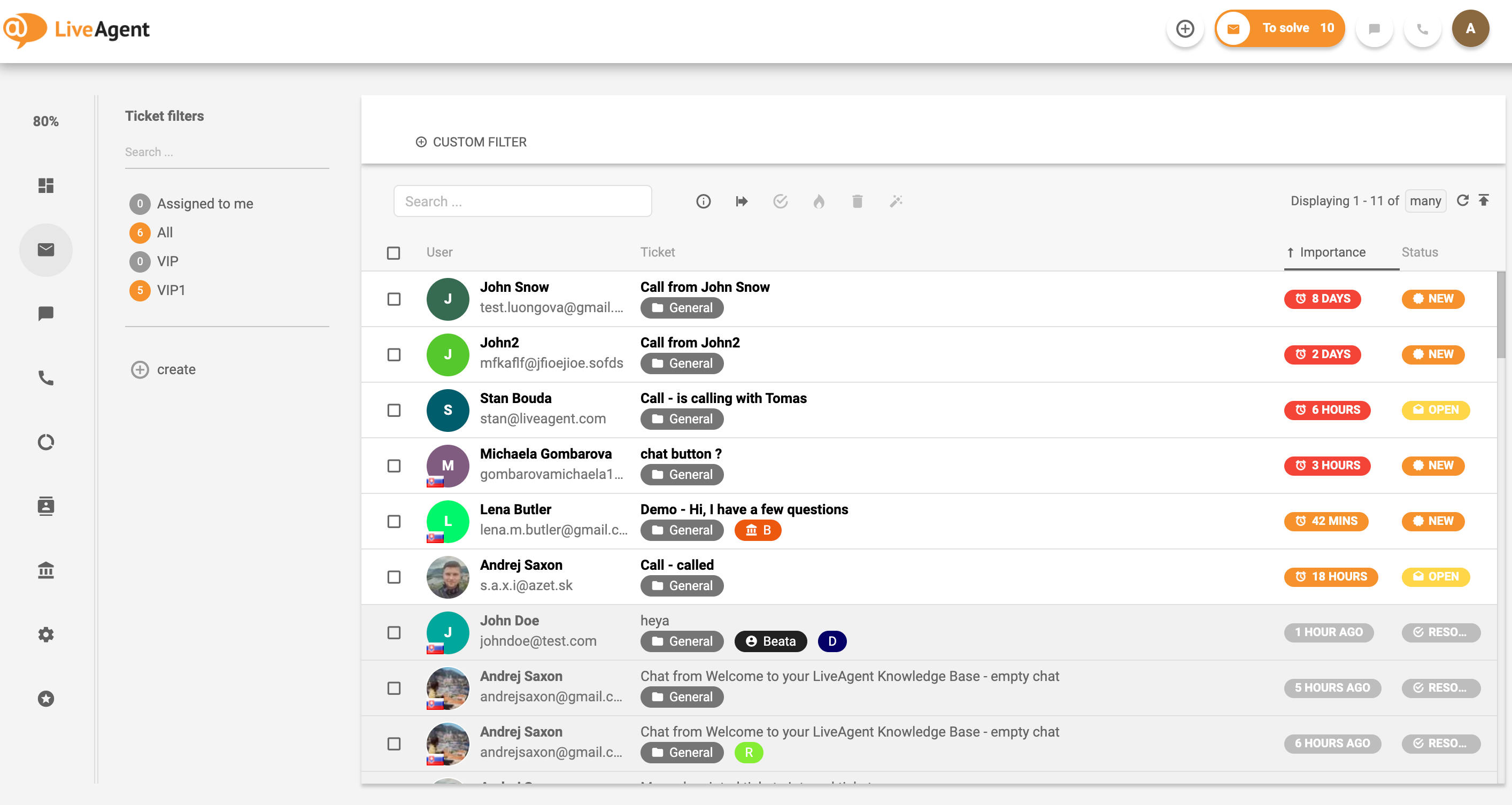 Diverse, pre-set designs within the gallery of chat buttons and docking windows or the ability to create a brand new widget.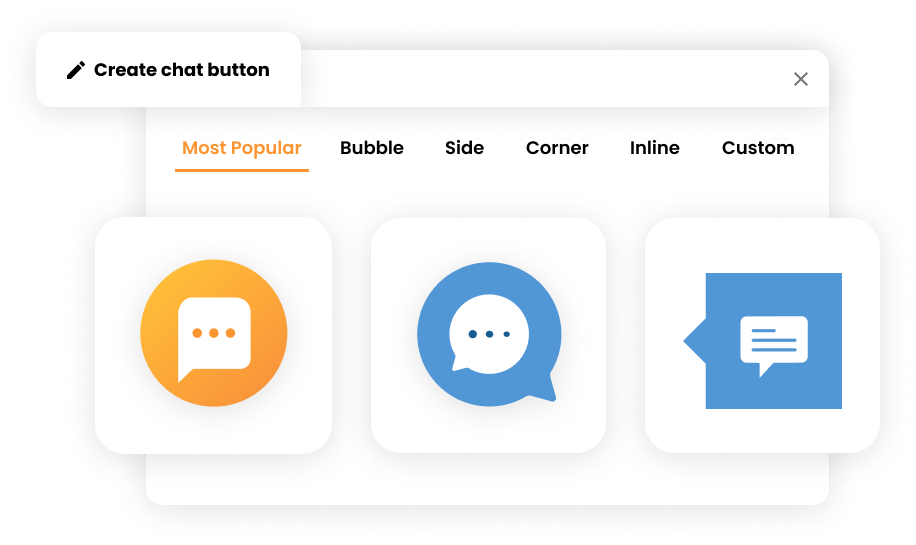 Pop-up messages that can produce an increase in ROI. Agents can create single or multiple invitations and guide prospects through the purchasing process.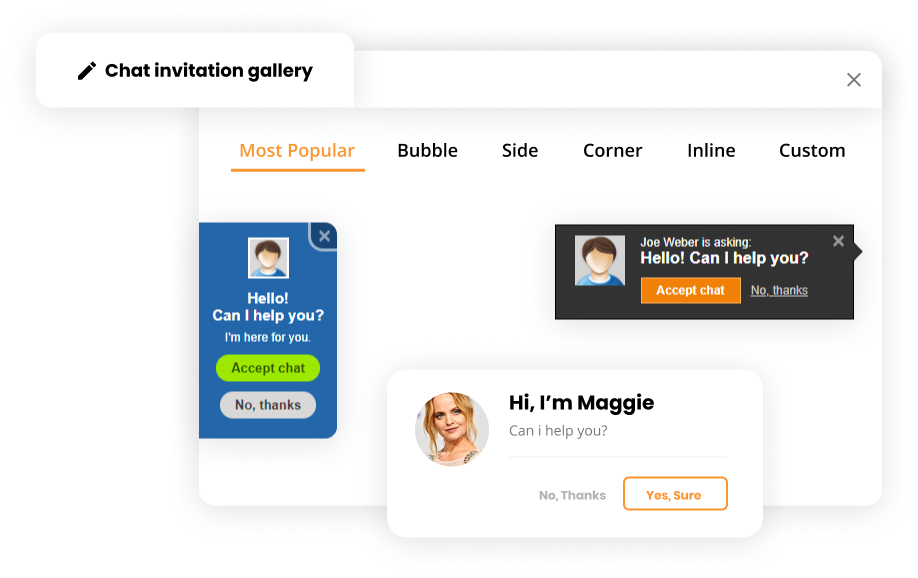 Through monitoring the current URL of live chat visitors, well-timed invitations can also offer promotional travel packages, travel deals, or other personalized travel suggestions. LiveAgent only permits the use of proactive chat invitations when there are enough available agents.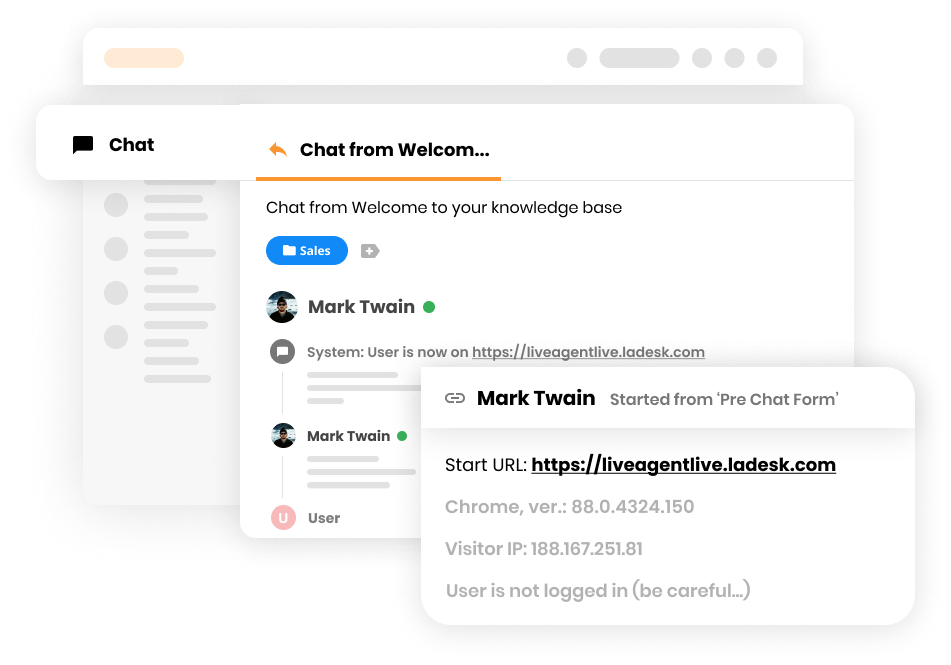 An optional but useful feature for agents who prefer to be one step ahead of customers. The agent can observe what the customer is typing and prepare the answer before the customer hits send.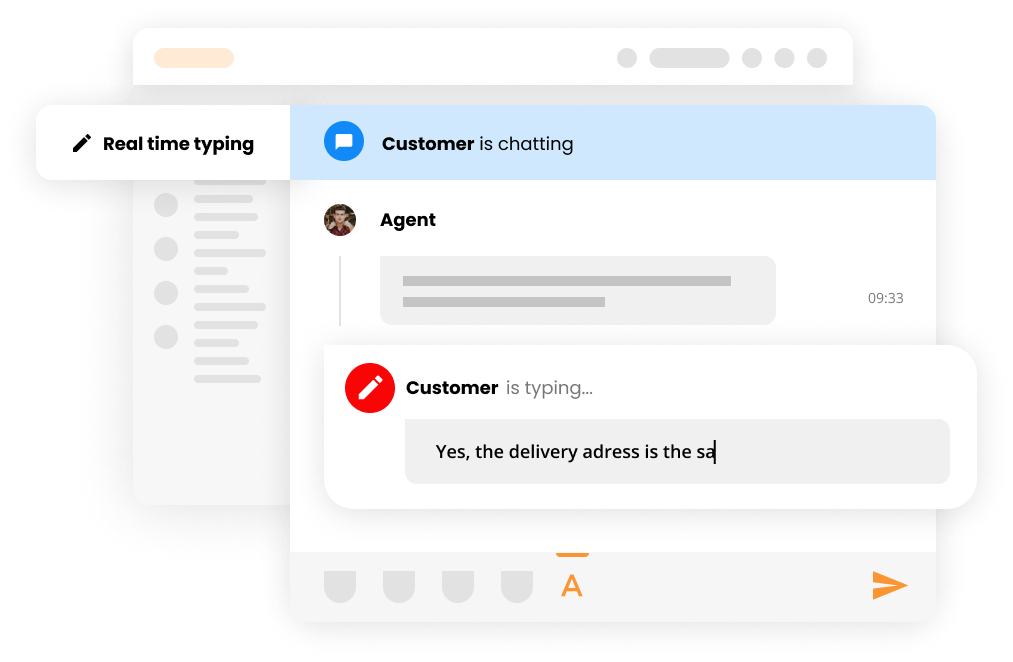 Canned responses streamline the workflow by using predefined short text replies and store them for future use.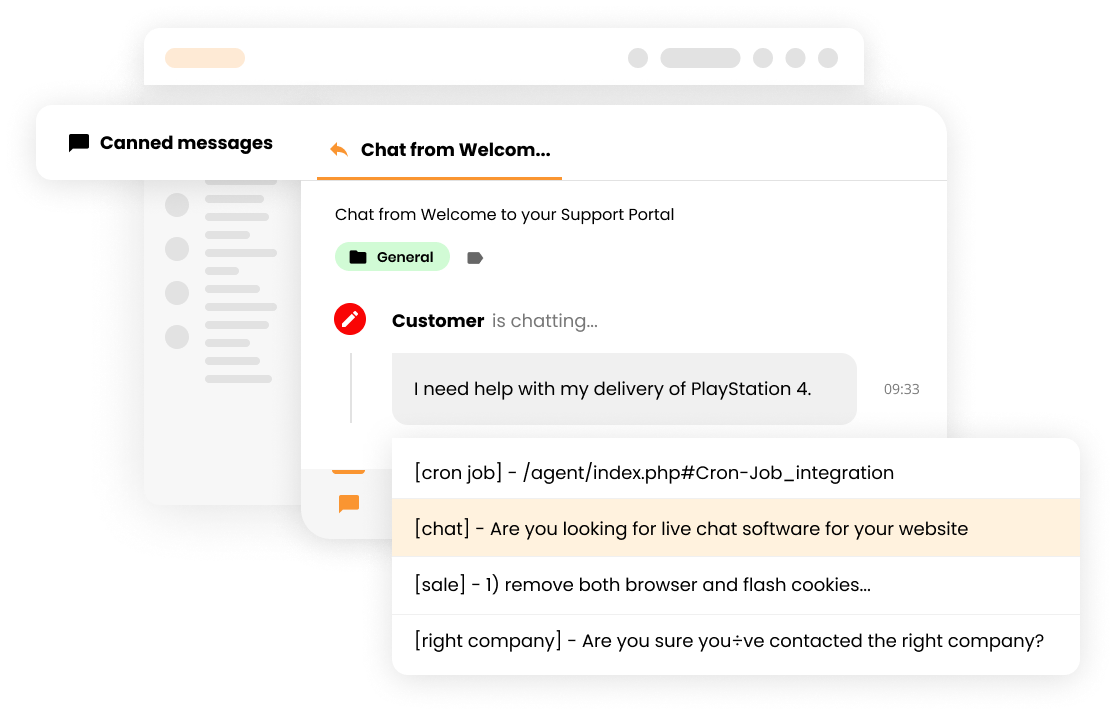 A type of chat log where details of the previous conversation are stored.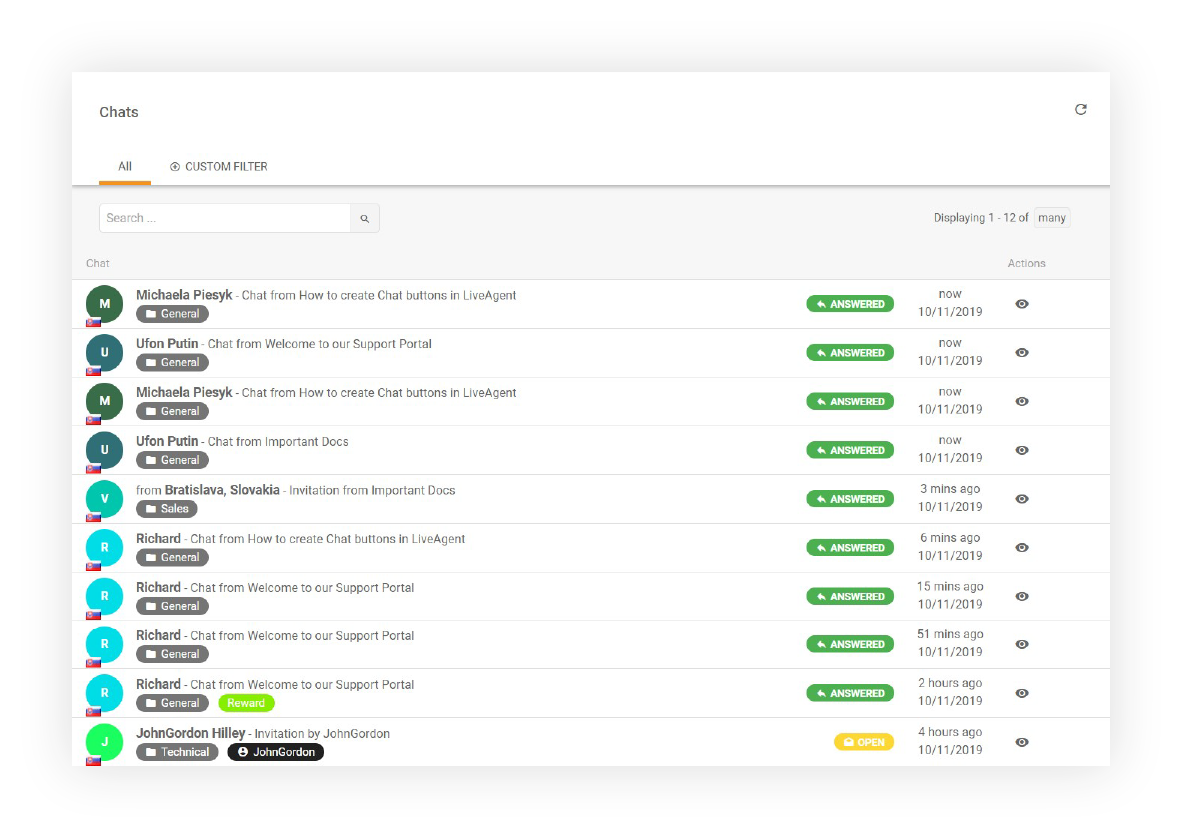 Agents or chat admins can choose from three predefined route options to ensure fast and accurate communication:
Random Assignment
Ring to all
Max utilization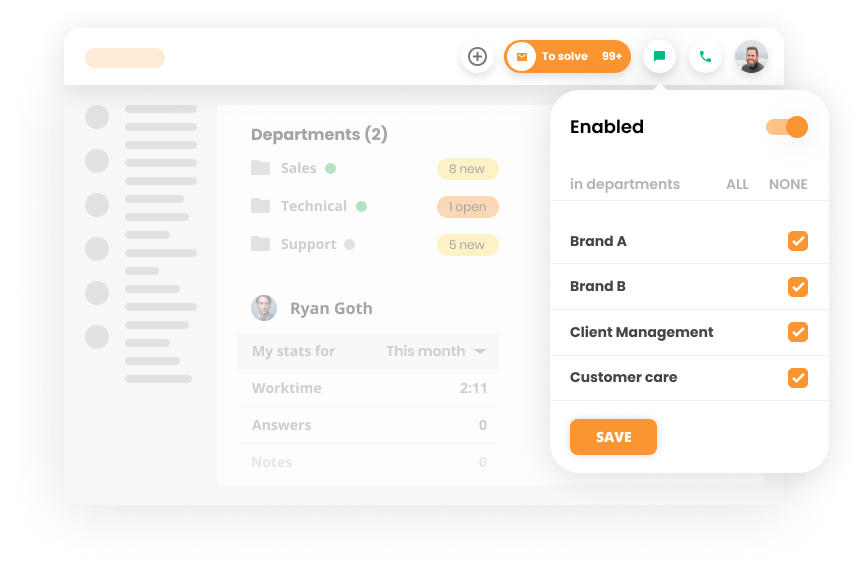 The max queue limit can be set in the chat button setting and automatically hide the widget from the website when the limit is reached to improve customer waiting time.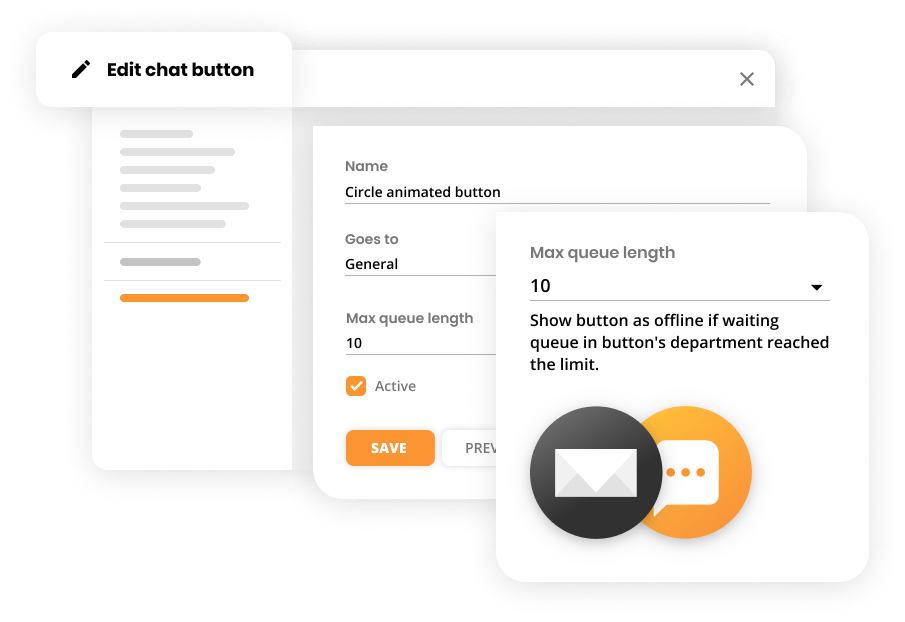 As with the external chat communication with clients, live chat gives agents the ability to send instant messages to each other. Internal chats are visible only to the sender and the recipient.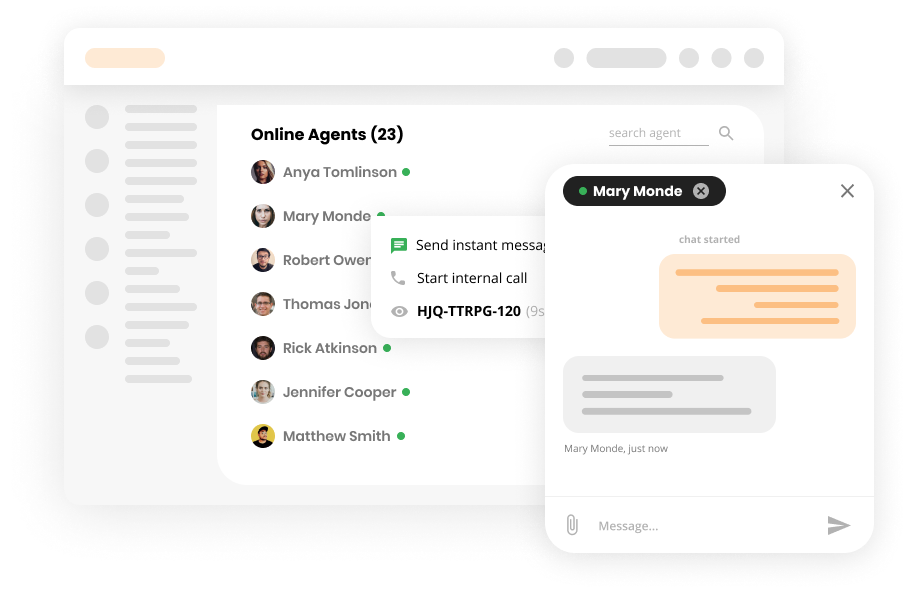 Tags can be added either manually or automatically to specific words or phrases, thus creating a custom workflow for an individual agent.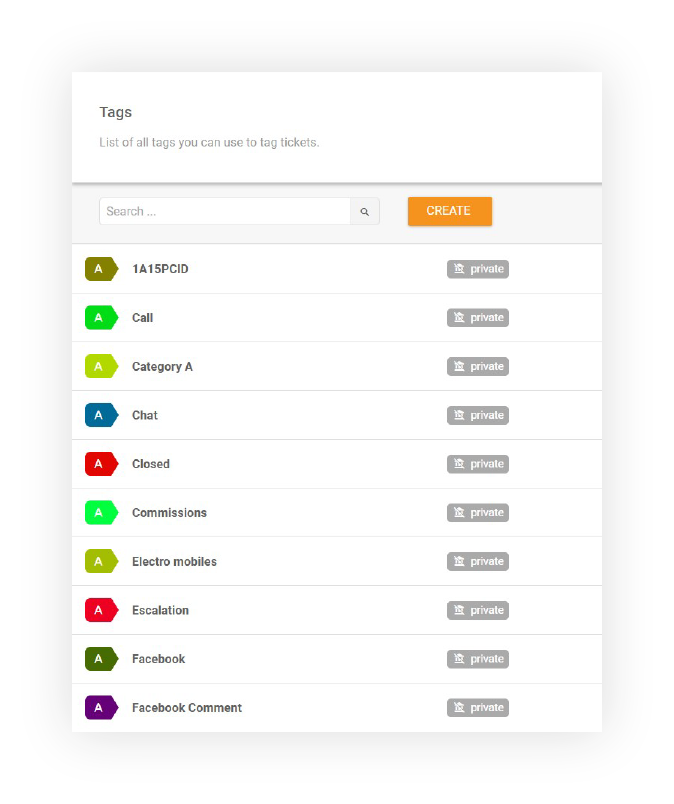 Permits input and feedback from clients and ranking of agent's efficiency or the overall satisfaction with a chat session.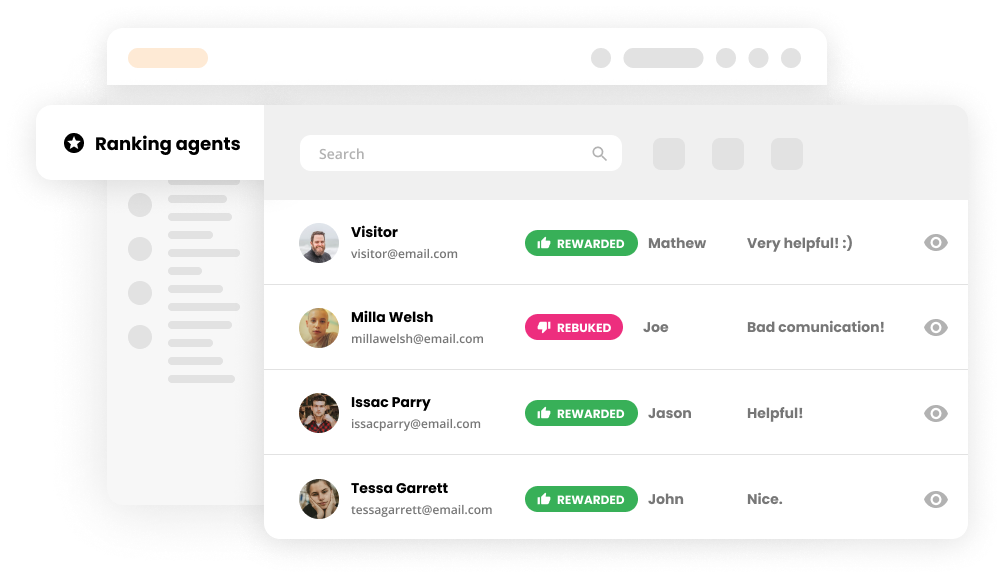 Benefits for different types of travel agencies
Live chat is part of LiveAgent's omnichannel help desk software, and therefore adds additional features that are beneficial to various travel agencies. 
Let's say a company has a particular set of corporate travel policies for their traveling employees, such as airfare, airlines, hotels, cars. LiveAgent's built-in CRM system can store all of these requirements, available to anyone with access.
The agent can attach and send documents, such as visa requirements, through the chat, to clients traveling for leisure to a new country.
If a client wishes to contact the agency outside of business hours, they can fill out a contact form, and it will be either assigned to a specific agent or team when they're back online. The chat button can also be adapted to the languages of different markets. 
Similar to the other agencies, but different in its use of automation. Due to online automation, online agencies can benefit from live chat using automated features such as rules to assign chats to relevant departments.
Travel and Accommodation Industry Solution
Learn how multi-channel help desk software benefits Travel and Accommodation industry
How to integrate live chat to your website?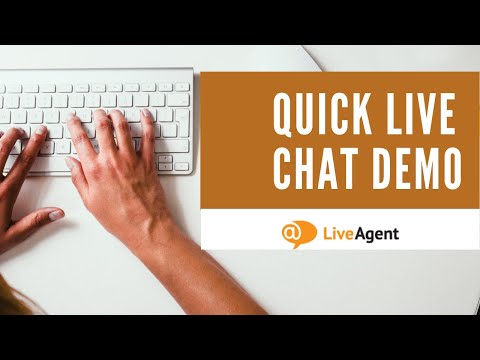 What are live chat's security features? 
Data protection, account security, and privacy matters are essential topics for anyone who manages and conducts their business online. LiveAgent is no different. Here are some of the top security features. 
Knowledge base 
If you want to learn more, head over to our knowledge base for additional information.
Enhance the travel experience for your customers
Start a free-14 day trial, no credit card required
Frequently

asked questions
How is live chat different from phone and email support?
Live chat offers features and improvements for a more streamlined customer experience than phone or email – Real-time conversation, Fully customizable, User-friendly, Cost-effective, Browser-based, Lowest required customer effort.
Benefits for different types of travel agencies
Built-in CRM, contact forms, multilingual options, or rules are some of the beneficial features available to any travel agency.
How to integrate live chat to your website?
Fully supported native integration. Quick copy and paste of an HTML code, and you can chat immediately.
What are live chat's security features?
Core security features are BAN IPs, 2-step verification, HTTPS Encryption, Multiple Data Centers, GDPR.
Is live chat useful to travel agencies?
Live chat is a convenient way for travelers to have their travel inquiries administered instantly and effortlessly.
How should travel agents use live chat?
Travel agents can utilize several different features for an enhanced user experience: Universal inbox, Customizable chat button, Proactive chat invitations, Real-time typing view, Canned responses, Chat overview, Chat history, Chat distribution, Internal chat, tags and Post chat survey.