There are many different components of a call center that need to be monitored and managed. If you're new to the industry, it can be hard to figure out what needs to happen.
To help you get started, we have created this list of essentials that should always be on your call center setup checklist. Read on to find out more.
What is a call center checklist?
It is a document that outlines the steps and procedures necessary to manage a call center. It can include everything from setting up phone lines and computers to training new employees and dealing with customer complaints.
The importance of a call center checklist
It's essential for ensuring all aspects of your call center are running smoothly. In addition, it can prevent problems and identify potential issues before they escalate.
Combined with call center audit checklists it can help boost the productivity of your employees, as well as increase customer satisfaction across the board.
Who can benefit from a call center checklist?
The checklist can be used as a guide to making sure that all tasks are being completed. It also helps new employees get up to speed.
It can be a valuable tool for both new and experienced team members. For new employees, it can provide a basic overview of the steps they need to take to fulfill their responsibilities. Experienced team members can use it as a reference to ensure all their duties are completed.
An outline of a call center checklist is helpful for small business owners who want to set up their own operations but do not wish to invest in an in-house call center. It outlines all of the necessary tasks and ensures that no steps are left out.
customer service managers
If you are responsible for managing an outsourced team, you don't want to be stressed over whether all tasks are being completed. A comprehensive list of steps will make your job significantly easier.
Explore the call center checklist
The first thing to establish is your call center business goals. Ask yourself what you are hoping to accomplish.
Why is determining your goals important?
Knowing your long-term goals ensures that everything else you do is focused on them. This will also help you decide what tasks are most important to focus on.
How to determine your goals?
You can hold a goal-setting exercise with your team and go through each call center function to determine how it can improve. Be sure to set both short- and long-term business objectives. Be sure that your plans are ambitious but achievable.
a call center flowchart to identify pain points
a process map to get a big picture
goal tracking platforms such as Asana or Leapsome
Each contact center type has its own unique challenges, so this should be considered at the beginning.
In order to effectively manage the contact center, you need to know what type it will be. Moreover, you should ensure that the one you choose is the right fit for your business needs.
Read reviews, check out your competitors, and stay up-to-date. Today's market offers a variety of new solutions, including cloud-based and on-premises call centers. Make sure you have a basic understanding of the technology before making a decision.
Work out how much money you need to set aside for equipment, salaries, and other associated expenses by estimating the budget.
Why is calculating the budget important?
It's crucial to have a realistic idea of how much money you'll spend to set up and run your contact center. This will help you make informed decisions about, e.g., what type of technology to purchase and how many employees to hire.
How to handle calculating the budget?
There are a few key things to keep in mind when calculating your call center budget:
equipment costs – the price of phones, headsets, computers, and other technology needed to run your contact center
labor costs – salaries and benefits for employees
miscellaneous costs – office supplies, rent or mortgage payments, and other expenses
marketing costs – money needed for advertisements participation in industry events
There are many different tools available online, including:
Microsoft Excel
Google Sheets
Test several call center tools and software solutions before selecting the best one for your company.
This includes phone systems, interactive voice response (IVRs), automatic call distributors (ACDs), phone masking, and more.
To find the right one for your business. Each tool comes with its own set of features and benefits, so it's crucial to pick the best fit for your team.
Some call centers need various automated dialers, DNIS and ANI, whereas others may require unlimited call recording and more collaboration tools.
Make the most of free trials and demos before making a purchase. Consider such factors as:
The size of your business helps you determine the type and number of tools needed.
The type of calls you'll be handling, to help you determine what features are needed in a tool.
Your budget, to help you determine which tools are within your reach.
call center software (e.g. LiveAgent)
a communication tool (e.g. Slack)
helpdesk software (e.g. LiveAgent)
a workflow management tool (e.g. Asana)
Businesses find that integrating call center software with other tools makes managing calls easier.
To better manage your communication with customers, use CRM software to track customer interactions. You can also integrate email marketing platforms to send automated emails after a call, or social media platforms to monitor customer feedback.
Before investing in any software or tool, you should check which integrations it provides.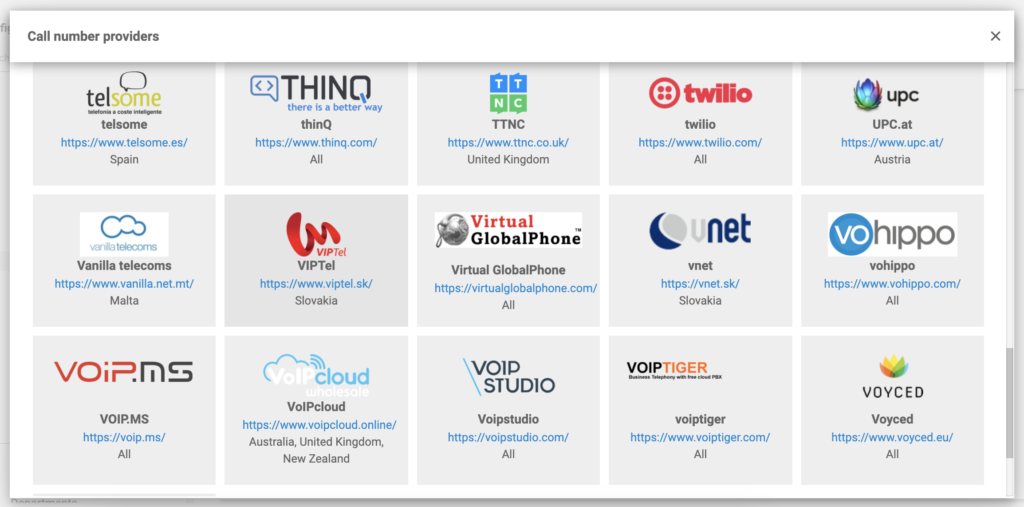 There are a number of different tools that can be integrated with call center software. Here are some common examples:
After choosing the right call center tools, you should develop an implementation plan. This includes setting a timeline for rollout, outlining who will be responsible for each task, etc.
Why is it important to create an implementation plan?
Creating an implementation plan helps ensure that the rollout of your call center goes smoothly.
How to create an implementation plan?
An implementation plan should include information about what needs to happen before, during, and after rollout. It's also critical to outline responsibilities by department, so everyone knows who they are accountable to.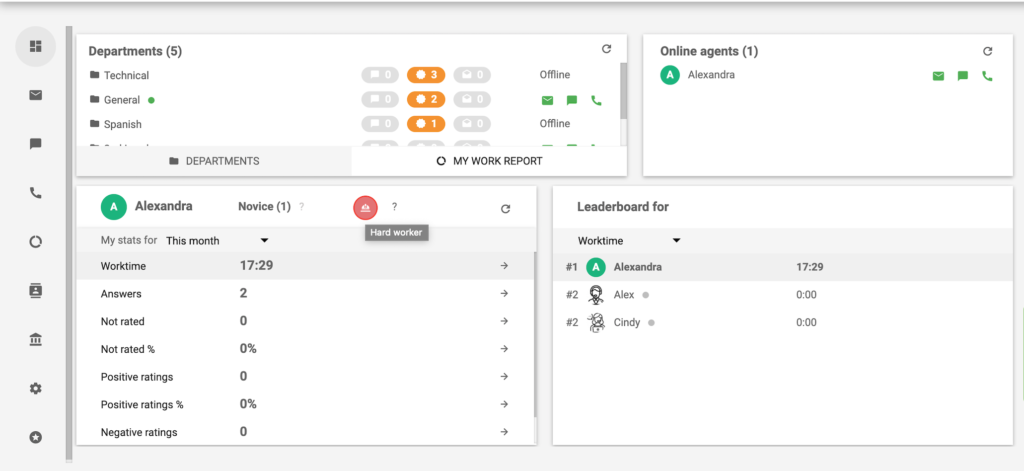 spreadsheet software
project management software
This is a critical step in making sure that your call center runs effectively. It is essential that new employees feel comfortable with the process and understand their responsibilities.
Why is it important to onboard agents properly?
Properly training your agents can help them get ready for their new job. It ensures that they can provide the best customer experience possible. Proper training reduces your call center's learning curve and increases its efficiency.
How to handle the onboarding process?
It typically includes a combination of training, orientation, and mentorship. It's important to tailor the process to fit your business, employees, and goals.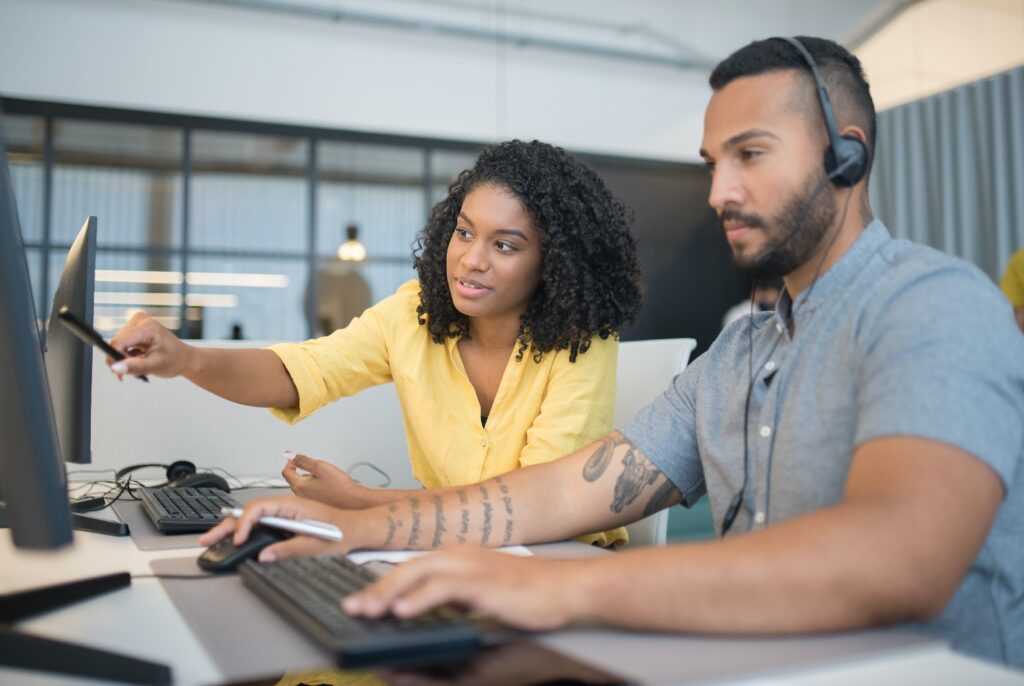 A well-planned onboarding process can be challenging. Below are some suggestions to help you out:
Define the goals you want to meet with your training program. What do you hope new employees will learn by the end, and how does this fit into your larger business strategy?
Outline what your new employees should know and be able to do by the end of their training period.
Devise a timeline for the onboarding process, including deadlines and critical events.
Before you begin the rollout, decide what each step will look like so there are no misunderstandings.
e-learning platforms
onboarding software
video conferencing software
An effective agent training program typically includes a combination of classroom-style training, e-learning, and on-the-job training.
Why is it important to train your agents?
It ensures that your customers receive quality service every time they call. In addition, it can help reduce the number of calls that need to be escalated to management.
How to handle a training program?
Proper training should include:
information about your products and services – your agents should know what you offer
knowledge of policies, procedures, and best practices for customer service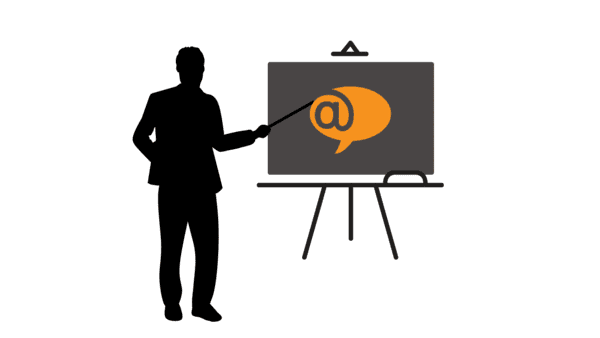 e-learning platforms
video conferencing tools
tutorials
You need to create a positive working environment for your call center agents.
Why is creating a positive environment important?
It is vital for maintaining employee morale and ensuring that agents deliver excellent customer service.
How to create a positive environment?
Allow taking breaks when needed. When an agent is tired or frustrated, they won't provide excellent customer service, and may even lose their temper with the customer.
Establish clear rules and expectations. This will help agents know what is expected of them.
Offer recognition and rewards for good work. A little positive reinforcement can go a long way.
Don't micromanage your agents. It can be a source of frustration for employees.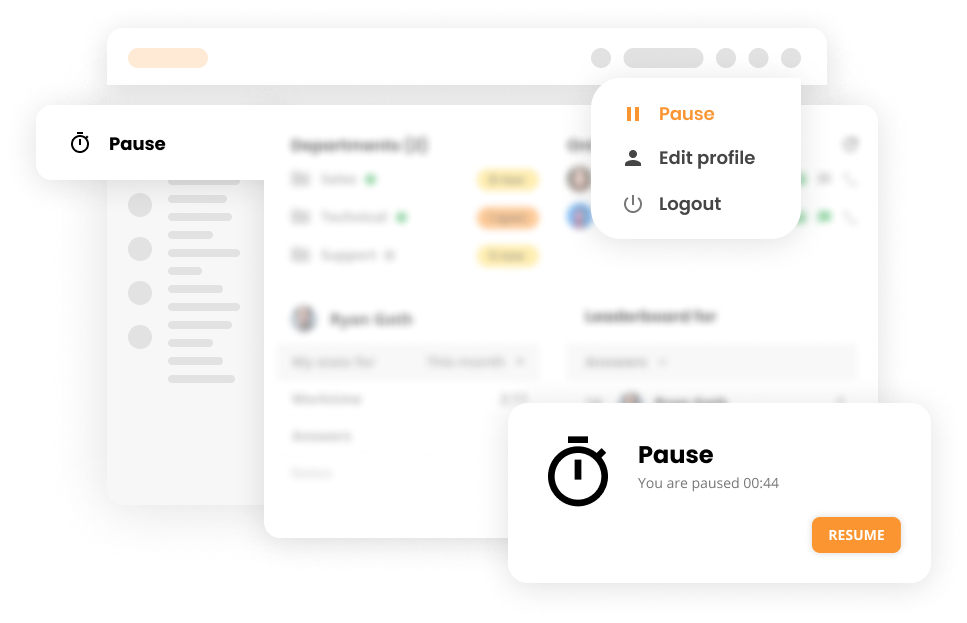 reward programs such as Nectar or Bonusly
raises and promotions
bonuses
In any customer service environment, there will always be delays and unforeseen problems that arise. To help minimize the impact of these problems, it's crucial to build "buffer time" into your schedule.
Why is buffer time necessary?
You need buffer time to deal with any issues that arise without throwing off your entire schedule.
It also reduces employee stress, improves customer service, and results in fewer missed calls and upset customers.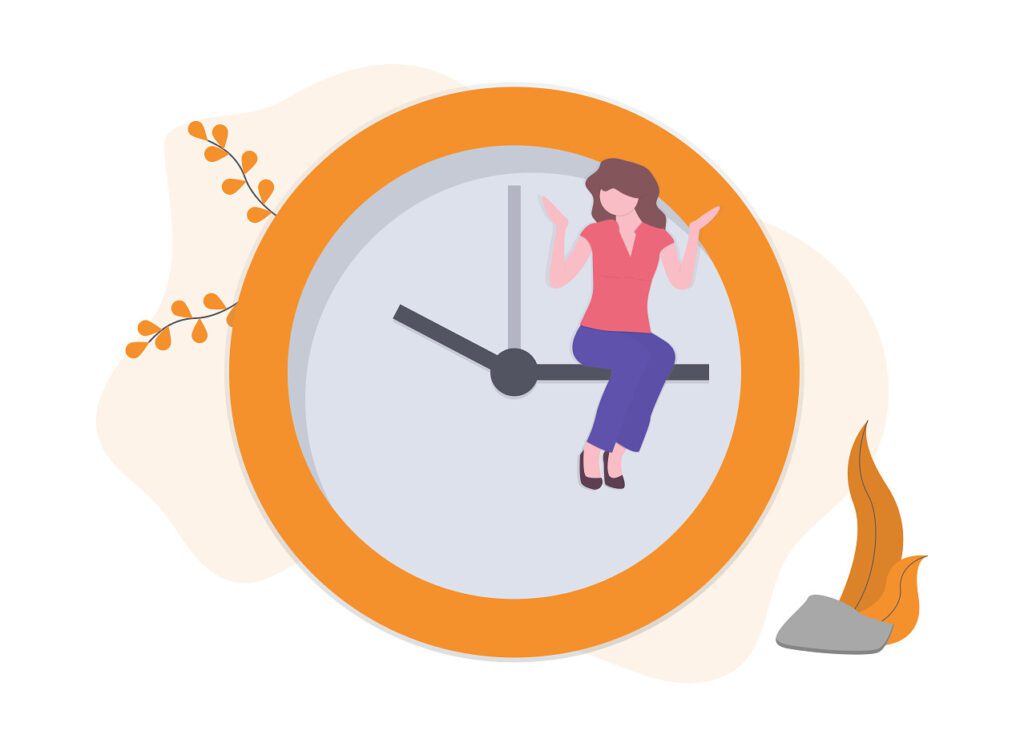 How to build buffer time into a call center?
Allocate extra time each day for unforeseen problems and delays. You can handle issues easily if you schedule this time. You can also set up the average call time.
call center scheduling software
time management systems
It can help you ensure that your call center is set up for success. This checklist can include elements like the types of software and equipment you require and the kind of training your agents will need.
Why is a call center requirements checklist important?
It helps you stay on track. A requirements checklist provides you with a visual representation of the factors you need to cover to establish a functioning call center.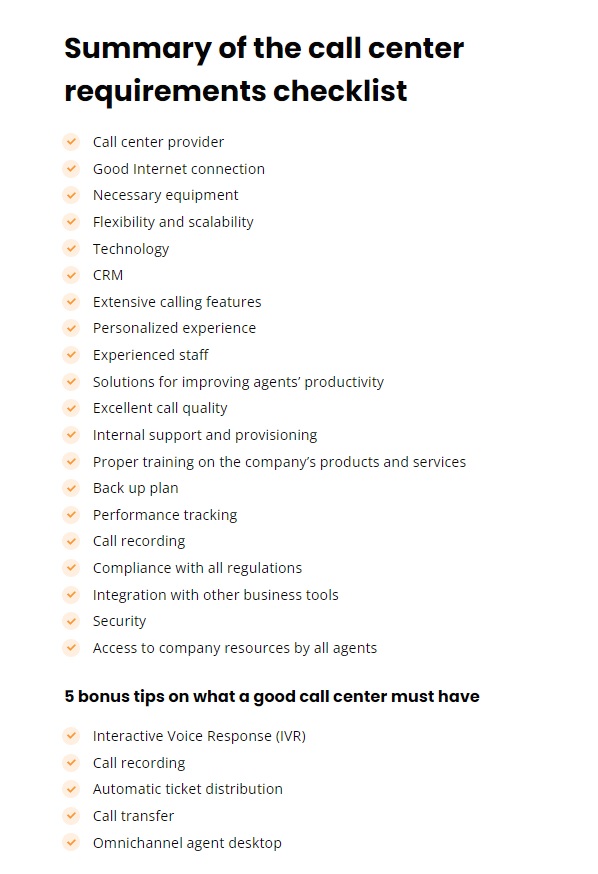 How to create a call center requirements checklist?
Consider including the following requirements:
software – the type of software and equipment needed
staffing – the types of training agents will need
business – any other relevant information about how your facility will operate
Word documents
spreadsheets
Keeping track of agent performance is crucial to ensure they meet your expectations.
Why is tracking agent performance important?
When your staff is being monitored, they tend to be less distracted and are better at managing their time.
How to track agent performance?
This can be done through daily, weekly, or monthly check-ins. You may also want to consider using software that helps you track employee productivity.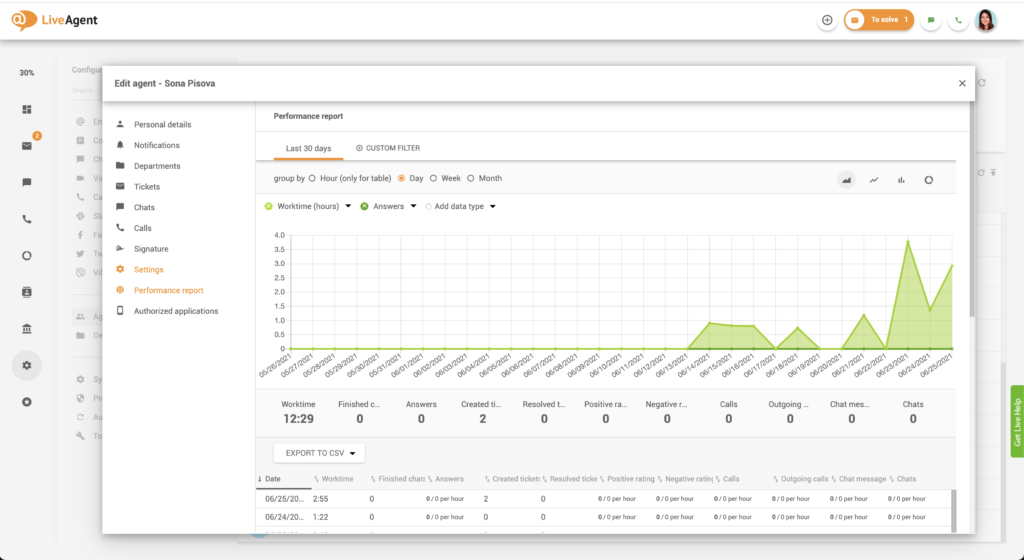 It's essential to look after your call center equipment to be certain that it is working well. Taking good care of your equipment also ensures that you can keep track of any problems with individual items so they can be fixed or replaced if needed.
Why is taking care of call center equipment important?
Regular maintenance of call center equipment can result in lower costs through increased efficiency and productivity, in addition to eliminating stress caused by malfunctioning equipment.
How to handle taking care of call center equipment?
You should check and clean your call center equipment regularly. Every week is the norm. However, do this according to your individual needs.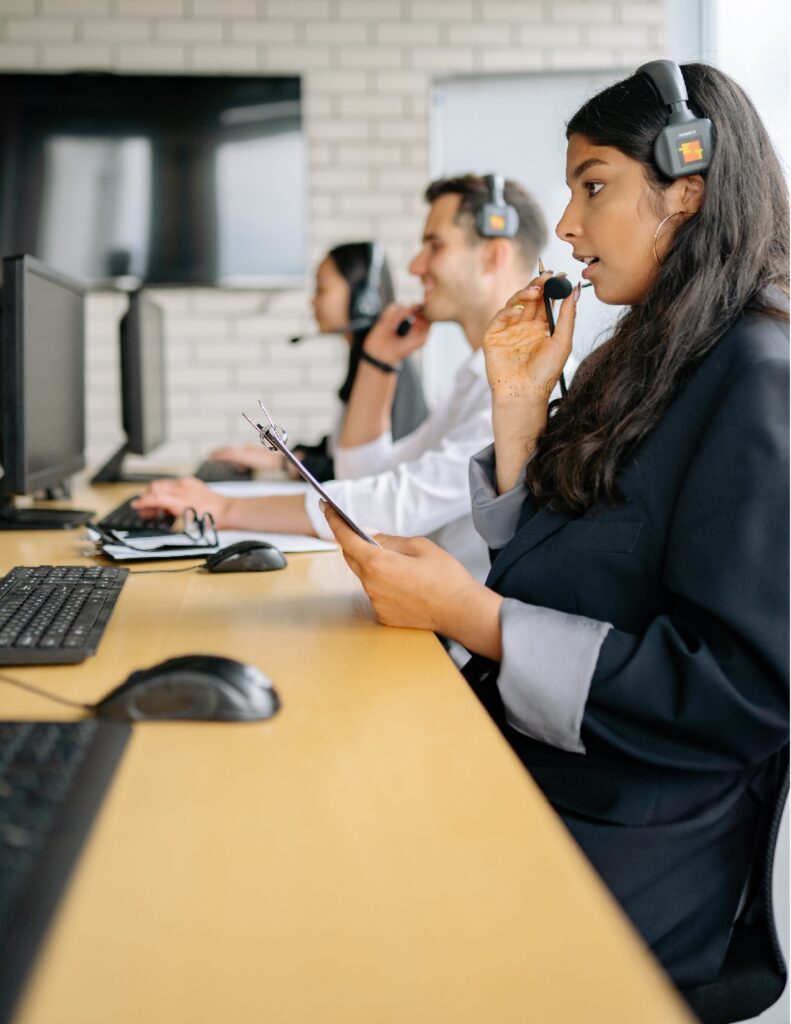 the requirements of operation checklist
a spreadsheet or simple word document will allow you to track and update your information as needed easily
Choose a person to manage the project on a full-time basis. This person will be responsible for overseeing employees' day-to-day activities as well as analyzing call center metrics and setting objectives.
Why is having a call center manager important?
Every customer service center needs a responsible manager in order to function properly and efficiently. A manager does not only motivate, train and handle staff, but they are the backbone of a call center.
How to choose a call center manager?
You should consider researching and interviewing inside or outside of your company.
Consider hiring a candidate who has worked on similar projects before and has strong leadership and management skills.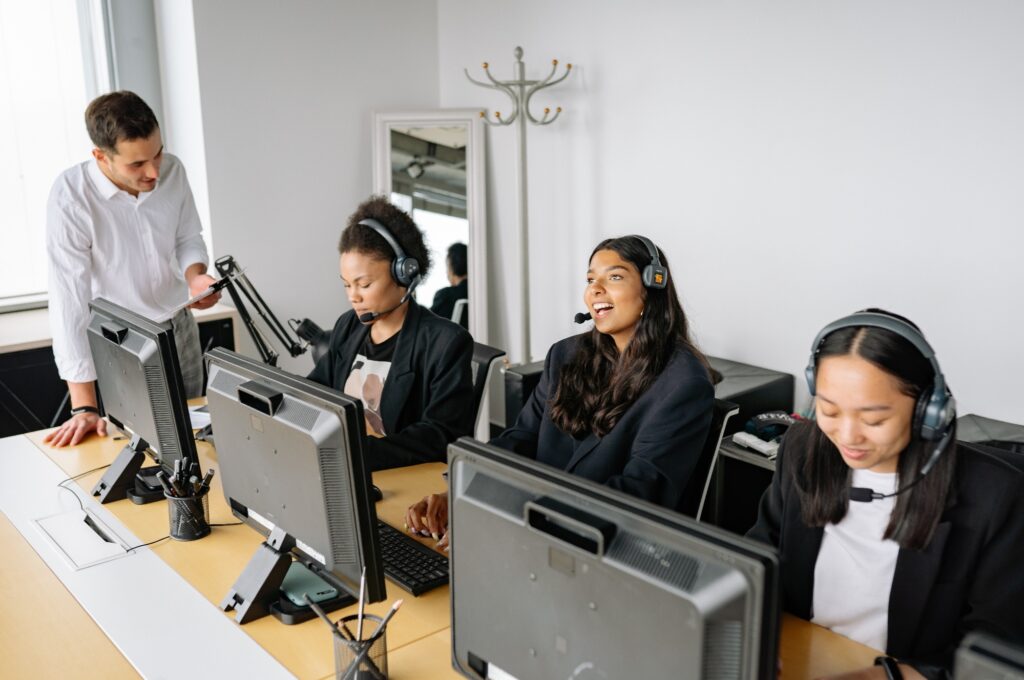 LinkedIn
a spreadsheet to build a candidate database
Creating a phone floor plan allows you to maximize the use of space.
Why is setting up a call center phone floor plan important?
A well-designed floor plan helps ensure that the call center runs smoothly. It keeps the equipment within easy reach of your agents. This increases staff's productivity.
How to handle creating a call center phone floor plan?
Your call center layout should include:
the location of each phone station
the layout of your office space
a map of the building or campus
If you're not familiar with these programs, you may want to consult with a professional to help you create a plan that will work best for your business.
Regular audits identify areas that need improvement. They let you know whether any changes are required.
Why is conducting a regular audit important?
Regularly evaluate your call center's performance to ensure that it is meeting the needs of your business and customers. It allows you to retain customers, cut costs, increase productivity, and boost profits.
How to conduct a regular audit?
You should audit your call center's performance at least once a quarter.
Analyze customer satisfaction, employee productivity, financial data, and possible opportunities for improvement.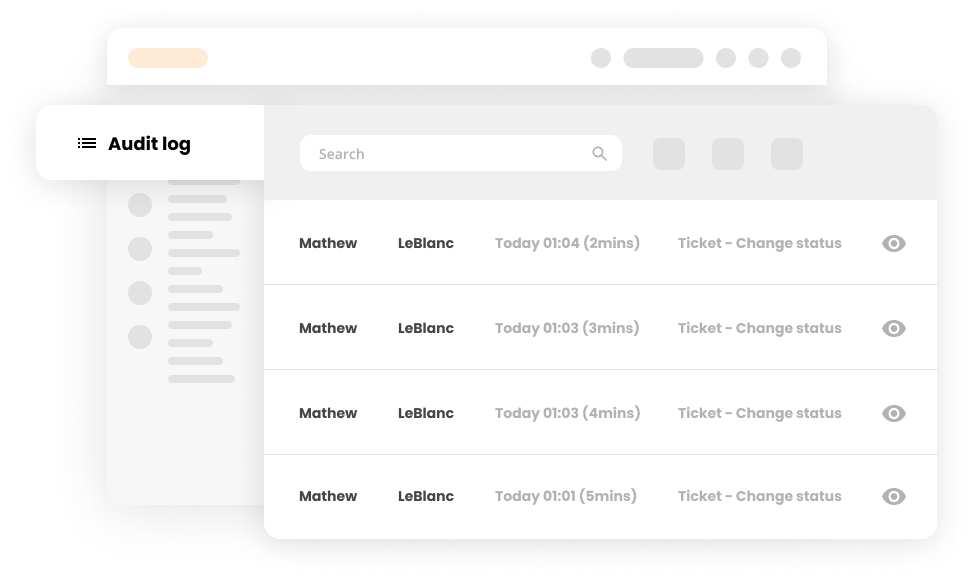 Excel
Google Sheets
call center software
To stay competitive in today's market, it's essential to use technology to its fullest extent. Using the right tools can help you increase productivity and efficiency, allowing your call center to grow as needed.
Why is using technology important?
Technology like CRMs or automation can boost your company's performance by reducing wait times for customers and increasing agent availability during busy periods.
How to use technology to improve productivity?
You should consult with a specialist to determine which solutions are best suited for your call center. They can help you choose the right tools and set them up.
Which technology should you use to improve productivity?
CRM
predictive dialers
IVR systems
phone systems
chatbot software
Intelligent call routing
What are the key performance indicators of a thriving call center?
Average handle time
It is the time it takes for an agent to provide a solution to a customer's query. This includes the time it takes to understand the question, find a solution, and present it to the customer.
Handle time can be affected by several factors including the type of query, the complexity of the solution, and how familiar the agent is with the product or service in question.
Most companies aim to keep handling times as short as possible so that customers are not kept waiting.
Agents may also need to contact other departments or customers to get help with resolving a query. This can add to the overall handle time.
Customer satisfaction score
A customer satisfaction score (CSAT) is a standard metric used to measure how well support satisfies the needs of their customers.
The score is usually expressed as a percentage.
A CSAT survey is typically given to customers after interacting with the organization's customer service or support team.
Percentage of calls blocked
This is an important statistic to measure because it represents the number of calls that were not answered by your service and therefore disconnected.
For example, this might happen when agents are on break, not in their assigned work area, or just do not respond to incoming phone calls.
A high number of blocked calls reflects poorly on the company, as they usually strive to answer every call they receive.
The average time in queue
An average time in queue is the time a customer waits before being connected to a customer service agent.
This statistic measures how efficiently agents handle customer inquiries and how well your contact center is staffed.
Customers do not appreciate waiting on hold for long periods, so it is vital to keep this time as low as possible.
You can do so by ensuring you have enough customer service agents and by using technology that reduces the average time in queues. It includes Interactive voice response (IVR) systems, queue management software, or automatic call distributors (ACDs).
The average speed of answer
It indicates how long it takes an agent to answer a customer's call. This includes the time it takes for the phone to ring, for the customer to be connected with an agent, and for the agent to solve the customer's query.
This statistic is crucial because it reflects how efficiently your contact center can handle incoming calls.
A low average speed of answer means that your agents spend a lot of time answering customer inquiries instead of resolving them quickly and moving on to another customer.
Summary of call center setup checklist
Determine your goals
Choose the type of contact center
Calculate the budget
Test out different call center tools
Integrate call center software with other tools
Create an implementation plan
Onboard your call center agents properly
Train your agents
Create a positive environment
Build in "buffer time" for delays and unexpected issues
Create a call center requirements checklist
Track agent performance
Take care of call center equipment
Choose a call center manager
Set up a call center phone floor (skip if you are remote)
Conduct a regular audit of your call center performance
Use technology to improve productivity
Key call center performance indicators:
Average handle time
Customer satisfaction score
Percentage of calls blocked
The average time in queue
The average speed of answer
Frequently

asked questions
What is a sufficiently low hold time in a call center?
It varies depending on the service a company provides. It should, however, aim to keep the average waiting time under five minutes. The on-hold time can significantly affect the customer's perception of the company. If the customer is waiting too long, they may become frustrated and leave.
What is the average response time in a call center?
Usually, it takes between 60 and 90 seconds. However, some call centers have a much faster response time, while others may be slower. It depends on the type of company and the services they offer. It varies greatly depending on the volume of calls and the number of customer service reps available. Typically, the higher the volume of calls, the longer the wait time.
How to reduce on-hold times in a call center?
Make customers aware of your typical off-peak hours. Ask them to get all of their account information and questions ready when they call. Further, make sure they are prepared to describe the problem in detail. Finally, keep conversations calm and polite.
What is the setup time?
This is the amount of time it takes for a call center to get up and running. The average setup time in a call center depends on the solution that you choose. Setting up an on-premises call center will take longer than setting up a cloud-based solution.
At which times is a call center most understaffed?
Usually during periods of intense activity or anticipation of an event, such as the holiday season approaching. It occurs when call volume increases while staffing decreases. It can lead to long wait times for customers.
How is call center talk time calculated?
The formula for calculating average talk time is as follows: (Talk time for call A + Talk time for call B +…+ Talk time for call N)/Total number of calls completed.
A cloud-based contact center is a service that lets organizations use the public telecommunication infrastructure, such as the Internet, to provide voice and other forms of communication with their customers. An on-premise contact center has all of the hardware and software needed to deliver customer contact services and resides within your company's facilities. The benefits of moving to a cloud-based contact center are many. They include: scalability (the ability to add or subtract agents as needed); reduced capital expenditure (no need to purchase or maintain hardware); enhanced security; easy access to customer data for reporting and analysis.