If a customer's issue can't be resolved by an agent on their own, it might be necessary to transfer the call to a supervisor or someone else in your company.
Why is it important to transfer calls?
It can help resolve the customer's issue more quickly and effectively. In some cases, an agent might not have all the information they need to fully resolve the customer's concern. By transferring a customer to a supervisor or another agent, you're giving them the opportunity to get all the necessary information and support they need.
How to handle transferring calls?
While the process may vary depending on the company, it is great if your contact center has call center software that makes the whole process much easier. When using LiveAgent call routing, you can transfer a call with one click.
Otherwise, you'll need to transfer them yourself by asking for permission first and then calling the supervisor or another agent in your company who can help resolve the issue. That might be very time-consuming and increase your customers' frustration.
Tip: agents should always make sure they've done everything in their power before transferring callers over, as to not waste any more time for them than absolutely necessary.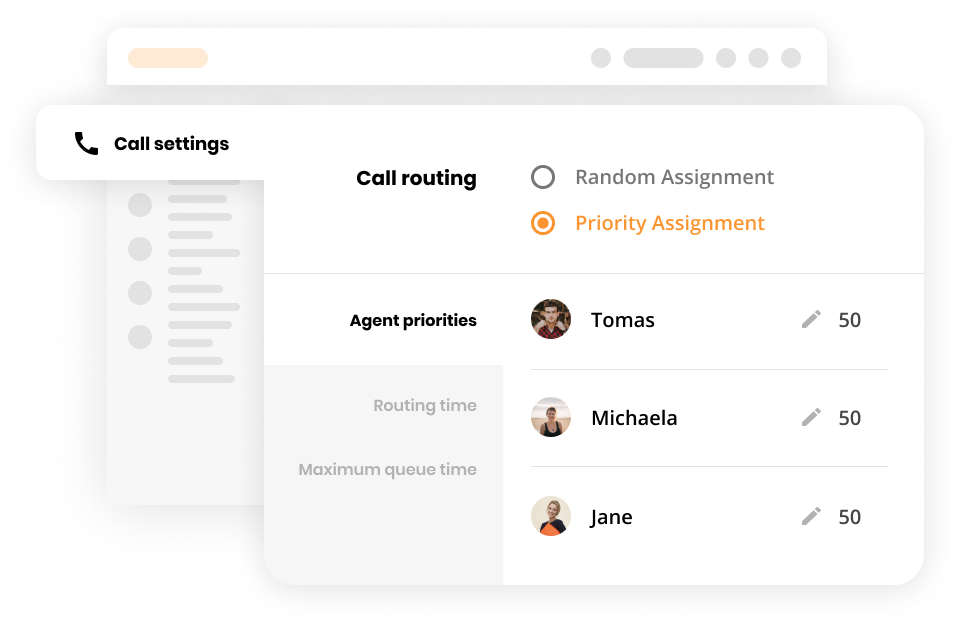 QA management software that will automatically take notes and create reports from transferred calls if required
LiveAgent call routing, automating the process
transfer button in the app – LiveAgent
transfer button on a phone