A call center supervisor's job is never done – constantly on the move, making sure that the team is productive and meeting goals. That's why it's important for supervisors to have a daily checklist to help them stay organized and on track.
The importance of a call center supervisor daily checklist
A call center supervisor's daily checklist is a tool to help them stay on top of things. It allows supervisors to prioritize their tasks so they can be more productive throughout the day.
Having an outline for each day helps supervisors plan ahead by knowing what needs to be done before moving on. They won't miss any important information or encounter any surprises when it's time for their shifts.
Who can benefit from a call center supervisor daily checklist?
As a supervisor, team leader, or contact center manager you are responsible for the success of your team. All employees need to work towards providing the best customer experience and performing their jobs effectively.
Such a checklist is an essential tool for you to use every day to make sure everything is going smoothly. Keeping track of items on your checklist daily is incredibly motivating – see how productive and in control you become.
Explore call center supervisor daily checklist
Opening tasks
Every day, you should set contact center goals for yourself and your team. These goals should be achievable and measurable so that you can track progress and do your utmost to ensure success.
Why is setting goals for the day important?
Setting goals for the day is important because it helps you stay focused on what needs to be done and keeps your team motivated. Furthermore, it helps you meet customer service KPIs and achieve the company's mission.
How to set goals?
Start by setting a target. For example, if you have about 20 agents you set a goal to answer 100 calls in an hour or get 50 daily sign-ups. The more specific, measurable, achievable, realistic, and time-bounded (SMART) the goals are, the better.
spreadsheets (Google Docs) – to track daily progress, or take notes of changes during each shift so they're aware of any changes made during the day
any project management tool (such as Asana or Basecamp) planner, agenda, or calendar – to keep track of your day-to-day tasks
goal-setting template
A call center supervisor's daily checklist should include keeping an eye on staffing. You need to review the schedules of your contact center agents, as well as any other resources that are needed for the shift.
Why is it important to check out staffing?
In order to be sure there are enough people working at all times to handle incoming calls and/or customer queries.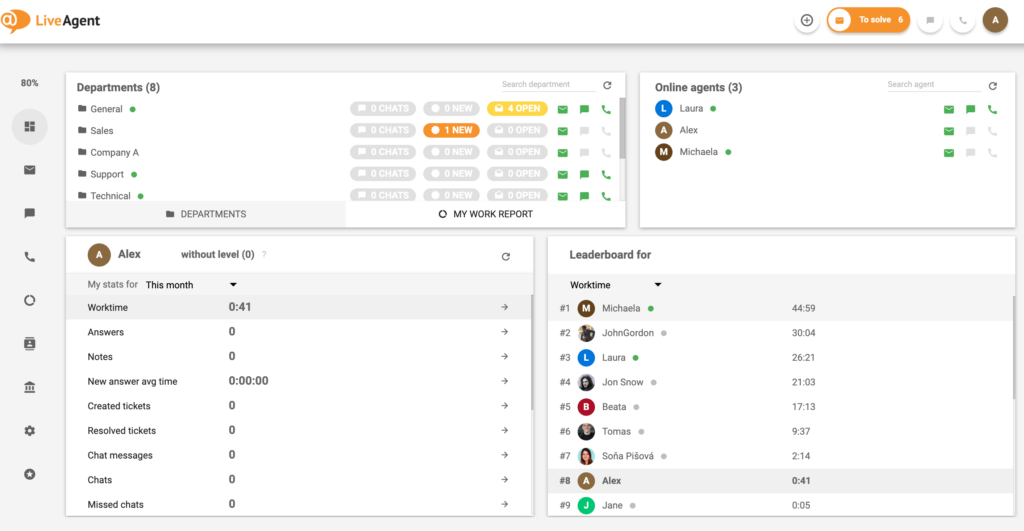 How to check out staffing?
Review your schedule and see if there are any gaps or overlaps in coverage that need to be addressed during the shift. Before starting your day, check the staffing levels of call center managers and agents to make sure they are adequate for the workload expected during those periods – if not, adjust accordingly.
You can use a real-time performance report from your contact center technology to see how many agents are logged in and on calls, as well as how much time they've been idle for.
Tip: if you are still looking for a call center software that will meet all of your expectations, check out LiveAgent. It's a solution that will definitely increase your real-time reporting capabilities.
Workforce management software like Spotio helps with scheduling agents and supervisors to ensure there are enough people working at all times.
Call center software (LiveAgent) to analyze your call center staff needs through real-time reports.
Once you know how many people are working at any given time, you need to record tardies and absences. Check changes in schedules from the previous day and plan accordingly.
Why is it important to track attendance ?
To make sure employees come to work on time.
How to record tardies and absences?
Start by tracking the number of employees who arrive late or not at all to work each day. Use this information to identify any patterns in attendance so you can address them accordingly. This way, you can make certain that your team is always adequately staffed for shifts.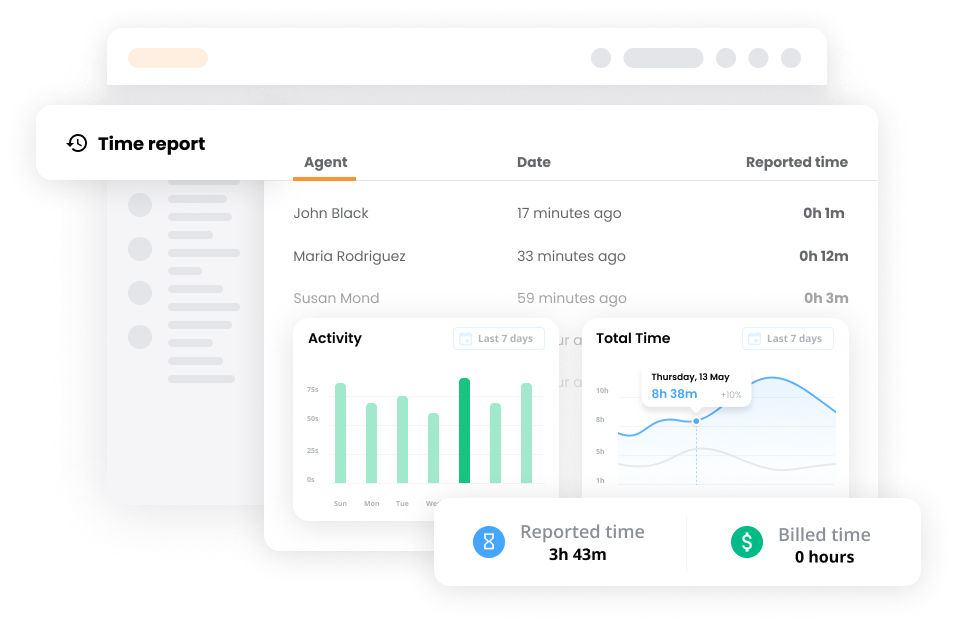 A spreadsheet (like Google Docs) to make notes.
Call center software with a reporting feature to track employee attendance over time.
Software for tracking and attendance management like Human Resources systems.
Can you imagine a call center supervisor checklist without a list of projects and tasks for the day? Of course not.
Why is it important to keep track of your daily activities?
To stay on top of what needs to get done so nothing slips through the cracks. It is essential that you're aware of any changes made throughout the day by other call center managers or team members.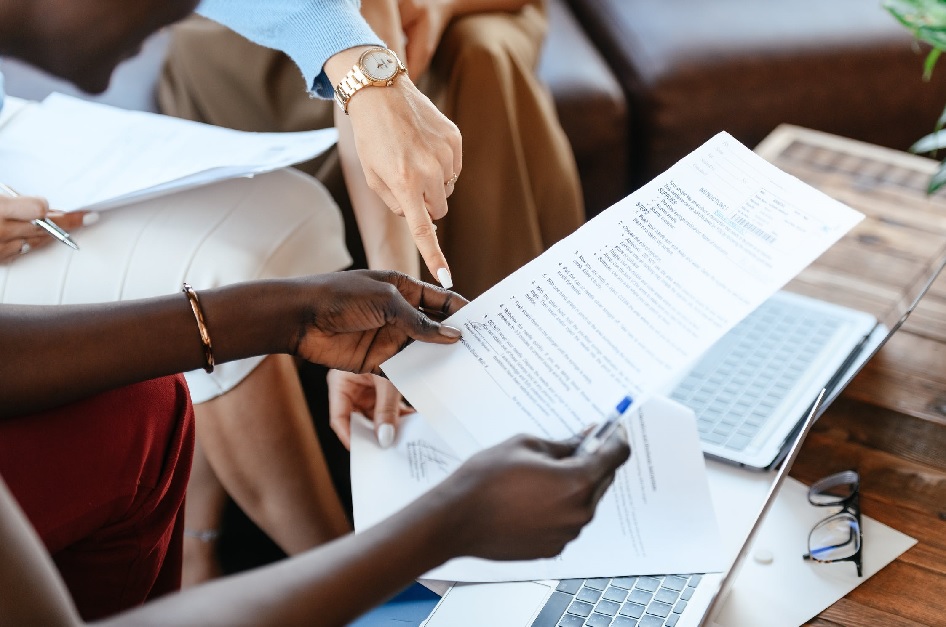 How to list my projects and tasks?
You can start by creating a list of your daily goals or objectives (you've already done that), which will help you stay focused on the most important tasks at hand. Then, break down each goal into smaller tasks that need to be completed in order for the goal to be accomplished.
A to-do list, like Asana or Trello.
Once you get an overview of all your tasks, you are ready to start assigning them to employees.
Why is it important to assign tasks?
It helps everyone understand their responsibilities, and it ensures that people are working on the right tasks. Additionally, it can reduce confusion and chaos in your call center and make sure that all employee schedules are in order.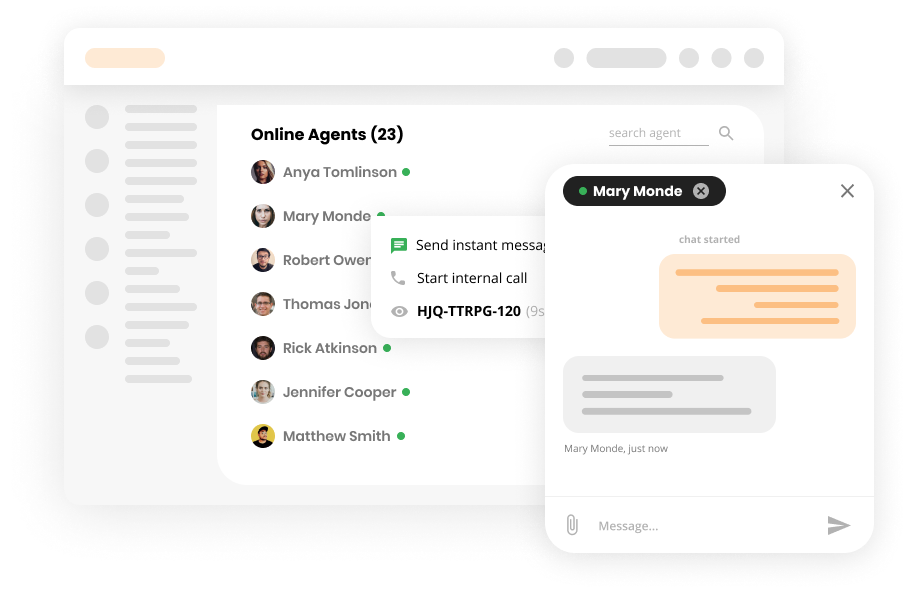 How to assign tasks to employees?
You can start by assigning a task or project to each team leader. They will then be responsible for delegating the work among their subordinates, as well as following up with them. This facilitates accountability within teams while also allowing supervisors some flexibility in how they manage their team members.
You can also automate employee assignments and the whole process even further by using LiveAgent to assign tasks directly from your dashboard and keep track of them all in one place. How does it work?
Intelligent automation with online ticketing software can streamline your agents' workflow and help them do their jobs faster. You can set up your own automation rules and determine agents' work distribution.
Tip: LiveAgent has a free trial with no strings attached. Try it out and see how well it works for your team.
A task assignment tool, like Trello or Asana, will help you keep track of all your projects and tasks.
LiveAgent allows you to create internal tickets to communicate with team leaders about the progress.
A spreadsheet (like Google Docs).
Call center software with a reporting feature (LiveAgent can be handy here as well).
Now that you have a list of projects and tasks, it's time to figure out how long each one will take to complete.
Why is it important to allot hours for each task?
It helps ensure that all tasks are completed on time but within the allotted time frame and that nothing gets rushed or forgotten. By knowing exactly how much time is available for each task, you can better plan your day.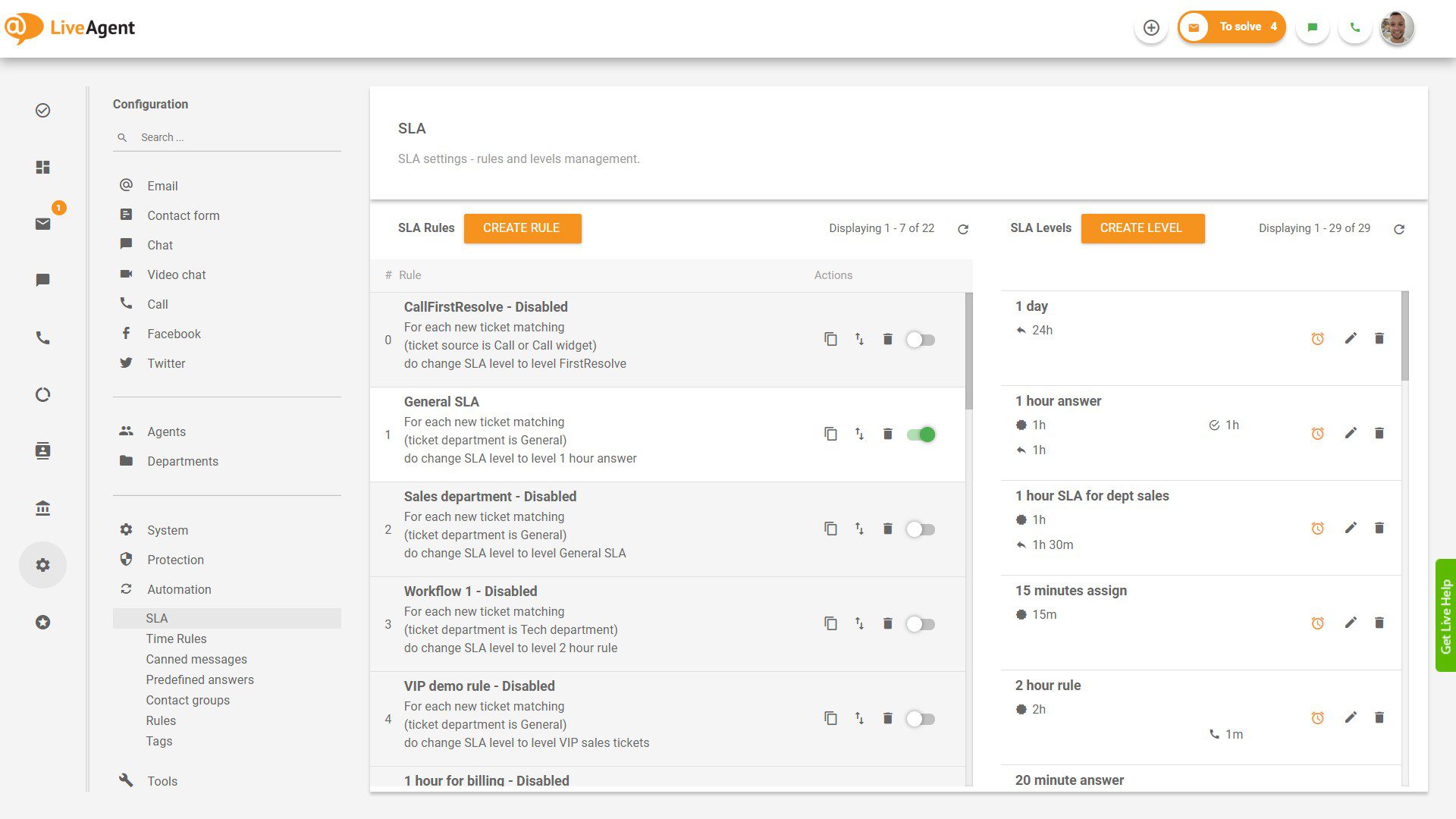 How to allot hours for each task?
You can start by estimating the amount of time it will take to complete a project or goal that has multiple tasks associated with it. Then allocate your employees accordingly based on their individual strengths and weaknesses, e.g. some call center agents will be better at data entry and others at customer service.
Time tracking tools, like RescueTime or Toggl, to help you keep track of how long each task takes to complete. This will help you estimate more accurately the amount of time required in future.
There are bound to be unusual situations that come up during the day that can throw your plan off track.
Why is making notes of special circumstances important?
In order to be prepared and capable of handling any situation that may arise. Also, for future reference. You can better plan your day in the future by taking into account unexpected events.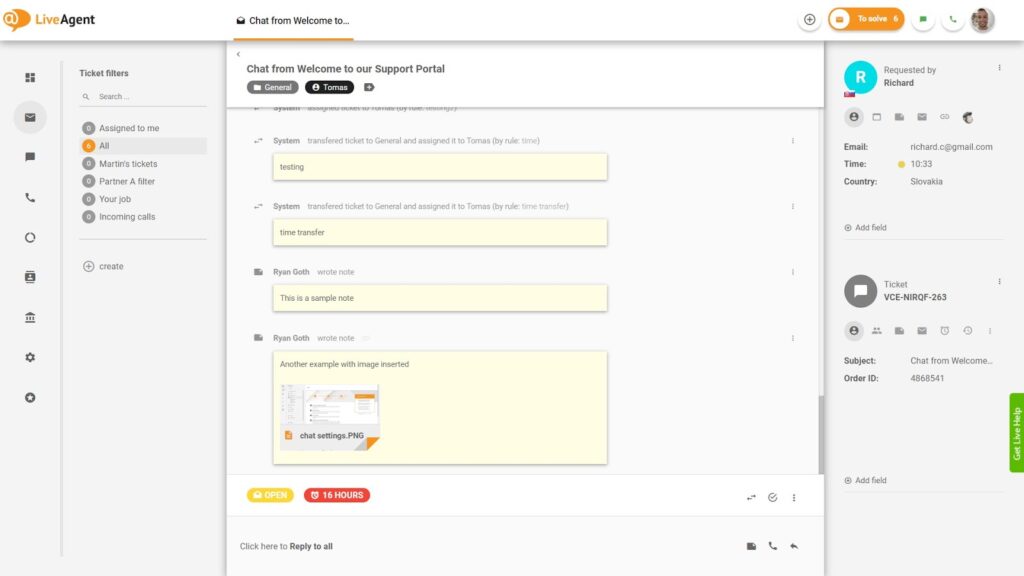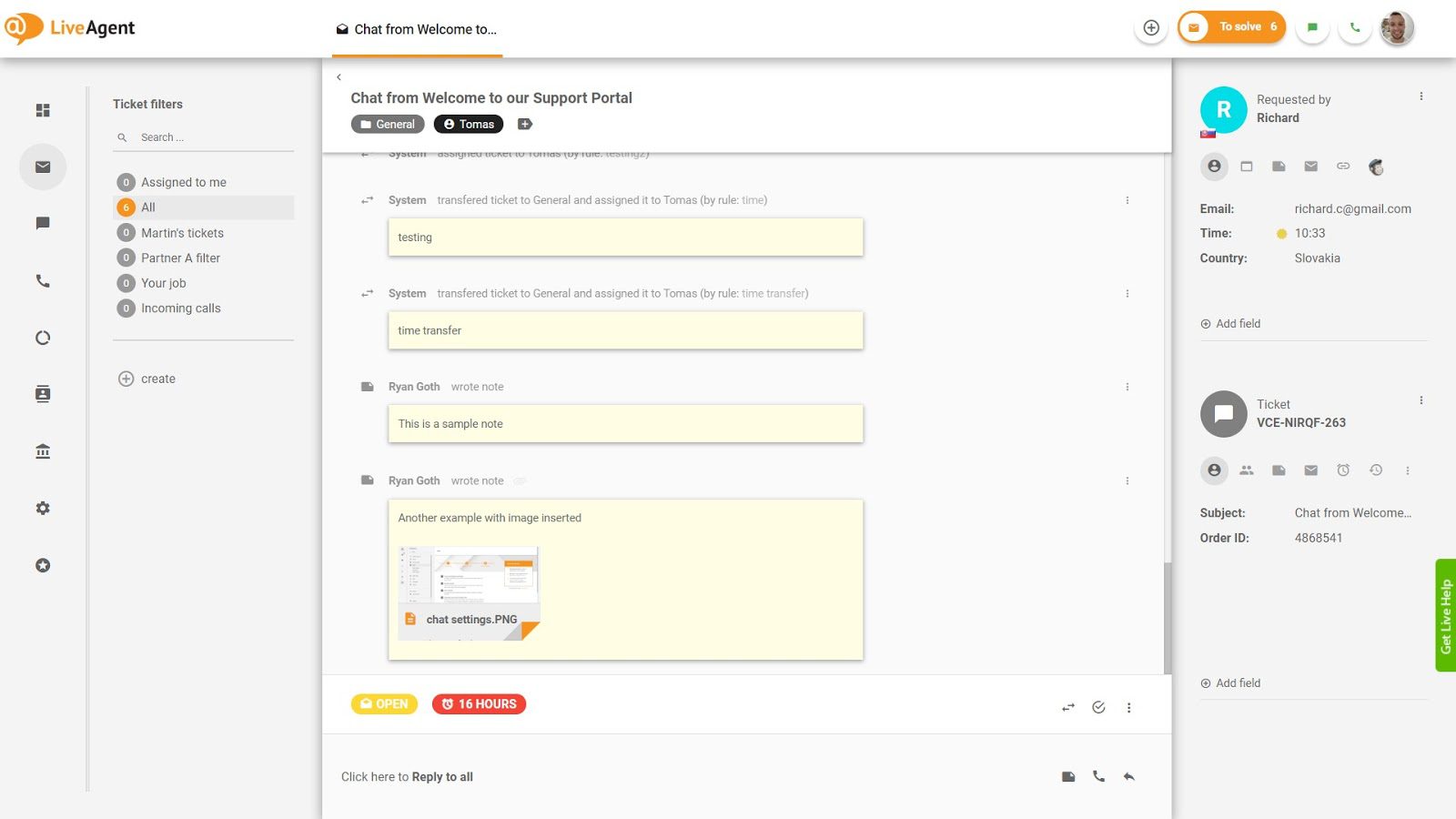 How to make notes of special circumstances?
Take a deep breath, and then assess the situation. Will this task require more or less time than originally allotted? Can someone else help take care of it?
Note any special circumstances that arise during the day, such as an agent calling in sick or a customer issue that requires immediate attention.
A calendar app like Google Calendar is great for keeping track of appointments, meetings, and other events that might come up during the day. You can also use it to block off time for specific tasks so that you're less likely to be interrupted.
Task assignment tools like Trello or Asana can help you keep track of what's been completed and what still needs to be done, even when plans change last minute.
Internal tickets and notes in LiveAgent can help you communicate with team leaders about their progress, even if things go off track.
A spreadsheet (like Google Docs) can be helpful for organizing data and tracking it over time.
It's important to make sure that all equipment and tools you use are working properly before you begin your shift. The last thing you want is for something to go wrong during an important meeting or project.
If something breaks down during the shift or fails entirely, you can avoid making costly mistakes and harming the company's reputation.
You should check everything from email and software programs daily before beginning work for the day (or shift).
If you notice any problems, report them right away so they can be fixed.
Additionally, your employees should inform you when something is not working properly so maintenance can be addressed right away.
phone system
email system
software programs
web browsers
internet connection
It's a good idea to check in with your team at least once during your shift. It will be easier for you to keep track of what they're doing and how long it takes them to complete tasks.
Why is checking in with your team important?
You can immediately resolve or make note of any issues your team may be experiencing with tasks or projects before they become major issues.
How to check in with your team?
You should start by asking team members how their day is going and if they are experiencing any difficulties. If so, try to get as much information as possible so you can pass it along to the appropriate person.
You should also ask them about deadlines of issues they are working on and how long they think it will take them to complete them.
A calendar app like Google Calendar.
An internal communication system like Slack is great for communicating with team members about their progress. It also allows internal discussion on tasks or projects without having to go through the hassle of sending emails back and forth.
A spreadsheet (like Google Docs) can be helpful for organizing data and tracking progress over time.
Time management software like Trello or Asana makes it easy for you to keep track of deadlines.
Ask for their opinions if you want to know how your employees feel about their jobs.
Why is it important to ask employees for feedback?
A company culture where feedback is valued will increase satisfaction and retention, and your team members will be more productive at work.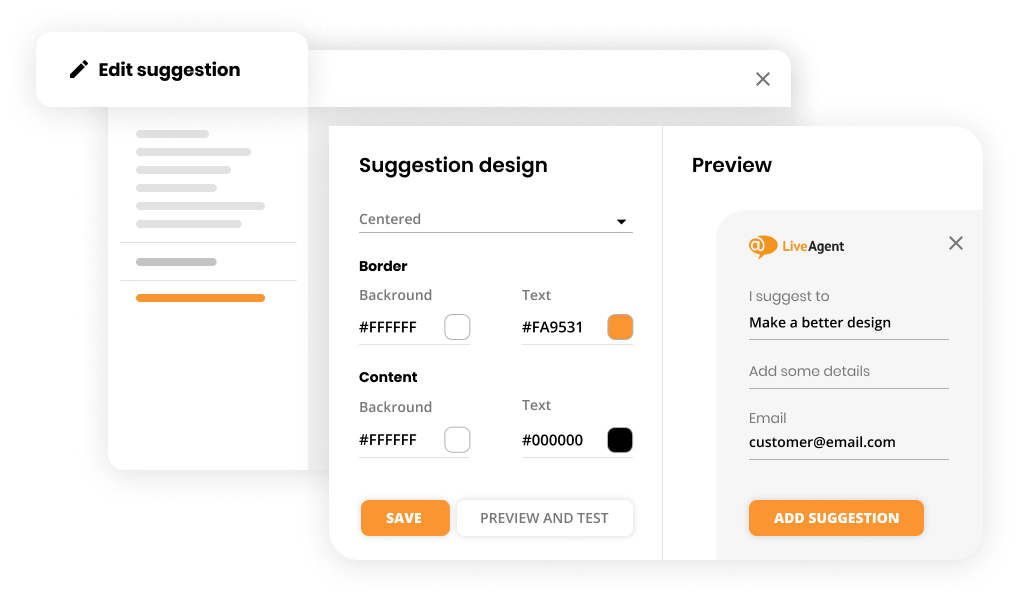 How to ask employees for feedback?
There are a few different ways to ask employees for honest feedback. One is to send out an anonymous survey, in which team members can share their thoughts and opinions without feeling uncomfortable or scared of reprisal. If you're concerned about specific issues or topics, you could also hold individual meetings with each employee.
Whatever method you choose, make sure that you listen to what employees have to say and take their feedback seriously. Thank them for their honesty and let them know that you're going to work on solving problems they brought up.
surveys with youengage.me, for example
CultureAmp, a platform that helps you understand how employees feel at work. You can use data from this tool to create a better employee experience for everyone on your team
Bonusly, which lets managers send out small bonuses as rewards for great work and thereby improve the company culture
TINYpulse, an employee engagement tool that lets managers ask questions to employees anonymously and on a regular basis
Closing tasks
One of the last steps in your daily checklist should be to document the goals that you met or exceeded during the day.
Why is it important to track targets?
The management will be able to keep track of how productive each member is and ensure they are meeting their responsibilities on a daily basis.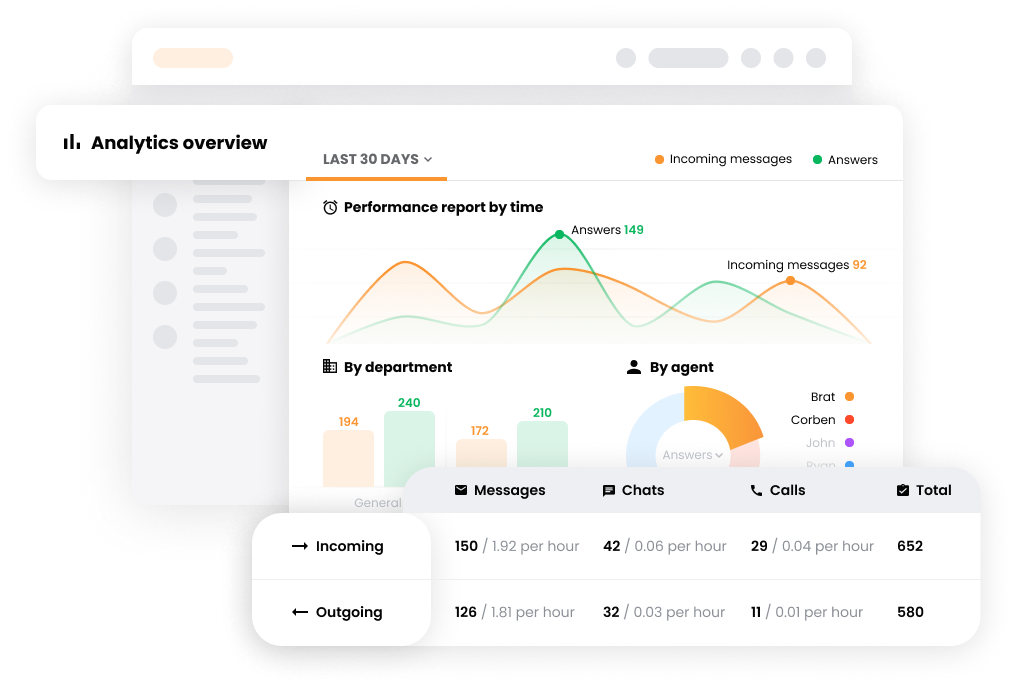 How to track targets?
You set up a list of goals to achieve at the beginning of the day, right? Just tick them as being achieved. For those that are not met, make note of the reasons why.
Don't forget to celebrate the targets achieved with your team, from small (like getting 10 positive opinions in one day) to big ones (like reducing the average handle time for 5 seconds in one month). This is because one of the best ways to motivate employees is to celebrate their successes together.
an Excel or Google sheet to document the targets met
Asana, Trello, or Jira – all project management tools that let you track goals and tasks to ensure they are completed on time.
If you have an early shift, brief the supervisor who is taking over from you on any relevant information.
Why is it important to brief the incoming supervisor?
As a result, your team will work together efficiently and won't miss any important information that could affect the day's success.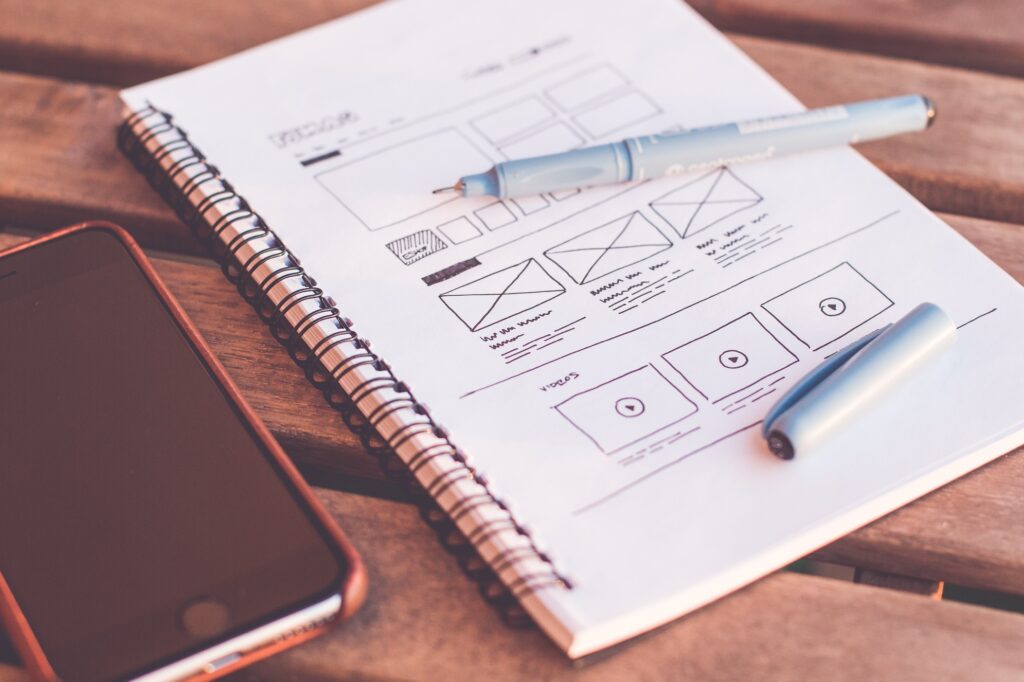 How to brief the incoming supervisor?
If you use our checklist properly you will already have a report ready with all relevant information about your shift. Just print it out and hand it over when you leave or send it via email. Another option is to have a brief meeting before leaving, but that might not always be possible.
phone
email
in-person meeting
Don't forget to document any incidents or challenges you faced during your shift so they can be addressed by management later in the day.
Why is it important to document incidents?
It is important because it will help your team avoid repeating the same mistakes. What's more, it also gives your team an idea about what to watch out for.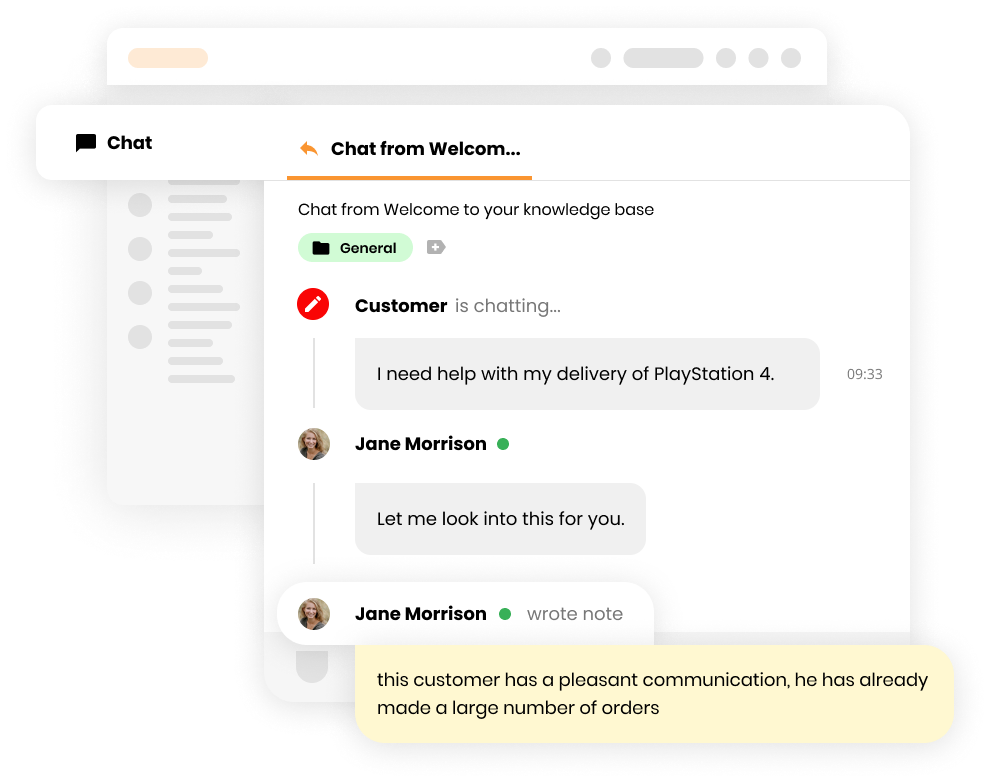 How to document incidents?
In a few different ways. You could keep a written log or use software that allows you to track calls and complaints, for example. Whichever method you choose, make sure to keep your documentation up-to-date so that it is as useful as possible.
An excellent way to document any incidents is to use an internal note system like LiveAgent or Slack.
Don't forget to perform daily check-ups of such KPIs as:
This is the ratio of work done divided by the total capacity. So, for example, if an agent is on customer calls for three hours out of an eight-hour shift, the utilization for that agent that day would be 37.5% (3 hours of work done divided by 8 hours of work capacity).
The time an agent spends in a ready state, waiting for incoming calls to be answered by them. This metric can help you make more accurate staffing decisions.
This is the average time it takes to handle a customer inquiry and/or solve their issue.
The percentage of callers who hang up before reaching an agent or speaking to one for more than a few seconds.
First call resolution rate
The percentage of customer inquiries that are resolved on the first attempt. If this rate is high, then the customer experience is likely to be on a very good level.
Customer satisfaction score
A numerical rating that reflects how pleased or not customers are with the service they've received.
Summary of the call center supervisor daily checklist
Opening tasks
Set goals for the day
Check out staffing
Record tardies and absences
List projects
Assign tasks to employees and automate the process
Allot hours
Make note of special circumstances
Test equipment
Check-in with your team
Closing tasks
Ask employees for feedback
Tick off targets that are met
Brief the incoming supervisor on relevant information (optional)
Document any incidents or challenges
Don't forget to do daily check-ups of such KPIs as:
Agent utilization time
Agent occupancy rate
Handling time
Abandonment rate
First call resolution time
Customer satisfaction score
Frequently

asked questions
What is a call center supervisor checklist?
A call center management checklist is a list of daily tasks that are completed by supervisors in this department to verify they manage their teams effectively. We've already created one for you above.
How do you manage a team in a call center?
Managing a team in a call center can be challenging, but it's important for supervisors to stay organized. They should create a daily to-do list and make sure they check off each task as it's completed.
What does a successful call center manager do?
An effective call center manager is a person who knows how to handle challenges and motivate their team members. They have excellent communication skills, can provide constructive feedback on performance issues with ease, and most importantly they're always there for their employees (whether that's during a crisis or just a usual working day).
What are the 5 main roles of a supervisor?
There are five main duties of call center managers: planning, organizing, directing, controlling, and staffing. They're essentially responsible for providing guidance to employees, as well as monitoring how well they perform their assigned tasks (and taking corrective feedback when necessary).
What does a supervisor do in a call center?
Supervisors are responsible for ensuring that their call center team is providing excellent customer service. This includes tasks such as training employees on how to handle difficult calls, monitoring KPIs, and customer complaints.
How can I be a good supervisor in a call center?
Being a good supervisor in a call center requires patience, empathy, and an understanding of what motivates people. You also need to be able to communicate effectively with your employees: give them feedback about their performance (both positive and negative) so that everyone feels comfortable working together. Are there any job skills that you need to have in order to be a supervisor in a call center? Such a range of skills include: interpersonal skills; leadership skills; problem-solving skills; time management skills and communication skills.