Forming personal connections is one of the cornerstones of educational and non-government organizations. It relies on the interest, reputation, and support from students, donors, or stakeholders.
Digital communication opened up a door to new possibilities for student onboarding, planning, and fundraising strategy.
Live chat is an ideal tool for any institution looking to modernize its customer service and form long-lasting relationships.
What is live chat? 
In case you're wondering what exactly is live chat, we can break it down into three essential components that form one complete communication channel.
Live chat software is part of a complex, omnichannel help desk software that includes ticketing, call center, social media networks, knowledge base, customer portal, and many more.
Live chat software offers many features for customer service to utilize, giving them an advantage over other communication channels when handling online inquiries.
The live chat tool is a browser-based messaging window activated when clicked on a chat widget, also known as the chat button. It is a fully customizable and user-friendly feature that is simple to integrate on your website.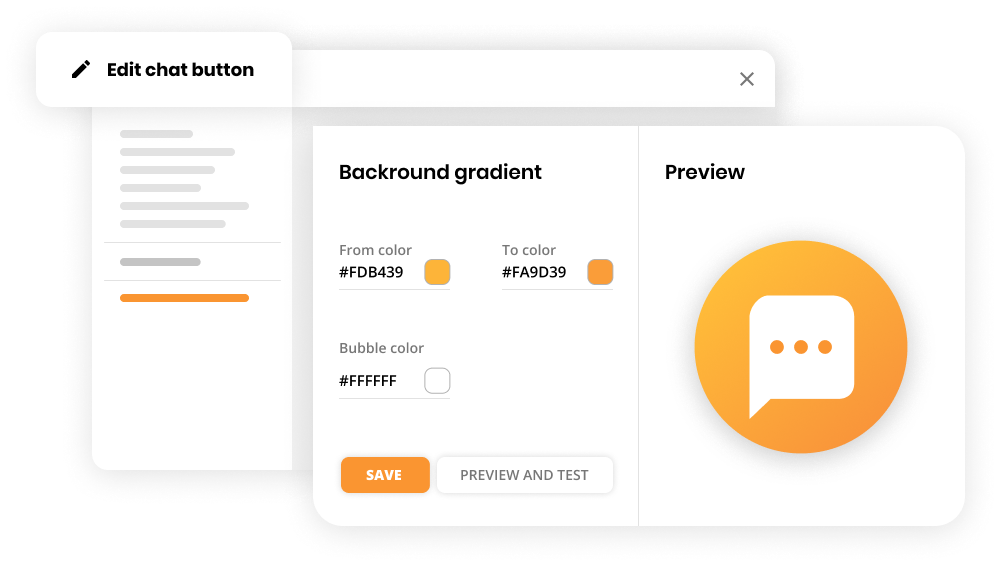 Each button's pre-designed style position, animation, and so on can be found in the chat button gallery or created entirely from scratch by implementing your own code.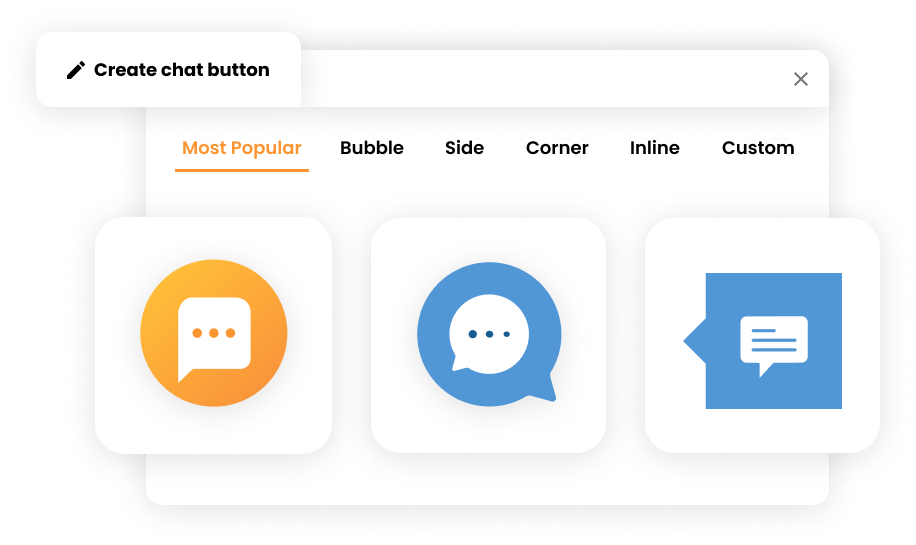 Embed the chat button on your target pages, such as Sign up, FAQ, or Donations, and see the positive results. 
Live chat support is a service that the organization provides externally to the public or internally to its employees. It is the quickest way to help any online website visitors that require it, as each session is conducted in real-time, with a human chat operative, instead of a chatbot.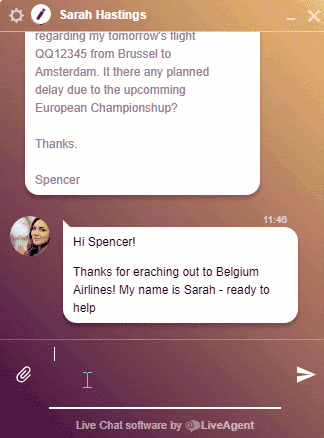 Provide fast learning support
LiveAgent live chat widget is ideal for providing quick advice to everyone who needs it. Start your free 14-day trial and set up your chat in no time.
What are the advantages of live chat over the phone or email?
Let's be frank; neither phone nor email will become obsolete any time soon. In fact, they are still a preferred channel for numerous customers. There are many reasons for that, but it is indisputable that live chat has been growing in popularity since it became a norm to use the internet for communication.
The millennial generation has especially embraced live chat software. Over 63% of millennials prefer to have their basic customer support queries answered via a live chat.
As the modern chat software becomes more sophisticated, its advantages over the phone or email have become more evident. 
So what are those advantages? 
Let's have a look at the top three. 
The reduced average waiting time. Both phone and email require a significant effort from the user to communicate. Then it comes to holding in line on the phone to get to the agent or writing and waiting for the reply. Not only is live chat instantaneous, but agents can also attach all sorts of necessary files, such as onboarding documents or agreements. 
Multitasking. Agents understand the struggle it takes to switch between phones or email to help their customers continually. Live chat operators can handle multiple chats with ease, without breaking their concentration to do tasks in the background.
The result? Lower operational costs and increased ROI, as you won't need to employ huge teams to handle your communication channels. A great benefit for both EDU and NGO institutions, as they often run on a tight budget.
In case the requests for chats become too much to handle, your admins can always set up the number of chats a specific agent can perform at the same time or the overall maximum queue length. 
Decreased ticket volume. Being overwhelmed by incoming calls or email is something that is all too familiar to anyone working in customer service. Not only that, but the phone or email inquiries generally take longer to solve. Having an option to contact your support team directly from the website can reduce the support ticket submissions. The reason behind this is that support agents can resolve the inquiry on the spot in the vast majority of cases.
All of this is possible with live chat, as all the communications are done from the comfort of your computer while your prospects or regulars browse your site.
You don't even need a computer. Live chat is optimized for mobiles and other such devices, so your team can respond from anywhere to any platform.
What are the benefits of using live chat for EDU and NGO institutions?
Go beyond merely communicating to 'connecting' with people.
The education and non-profit businesses have seen significant changes in their marketing and service strategies in recent years. The main driver is technology. As it became easier to connect globally, so did the interest grow from international students or organizations. 
Effective communication is key for building loyalty.
Live chat benefits for EDU:
Help students with the applications, registrations, or any other procedures 
Real-time advice
Suggestions for various courses 
Strengthened trust in your student institution and its student body
Improved student and parental engagement 
Increased applications and enrollments 
Benefits of Live Chat and How to Use It | Live Agent05:52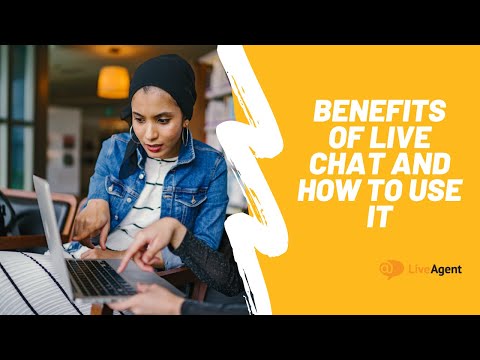 Live Agent
Live chat benefits for NGO institutions: 
Increased engagement with donors
Adapt different generational approach 
Stable donor support in return for positive service experience
The improved understanding between your donors and your organization 
Collection of data for your next fundraising strategy 
Guide your donors through various stages of their decision-making, for example, during the donation process.
What features of live chat can EDU and NGO institutions utilize in their customer support strategy? 
It is vital to keep your individual or business donors' or students' information and profiles as part of your next fundraising, stakeholder, or enrollment strategy.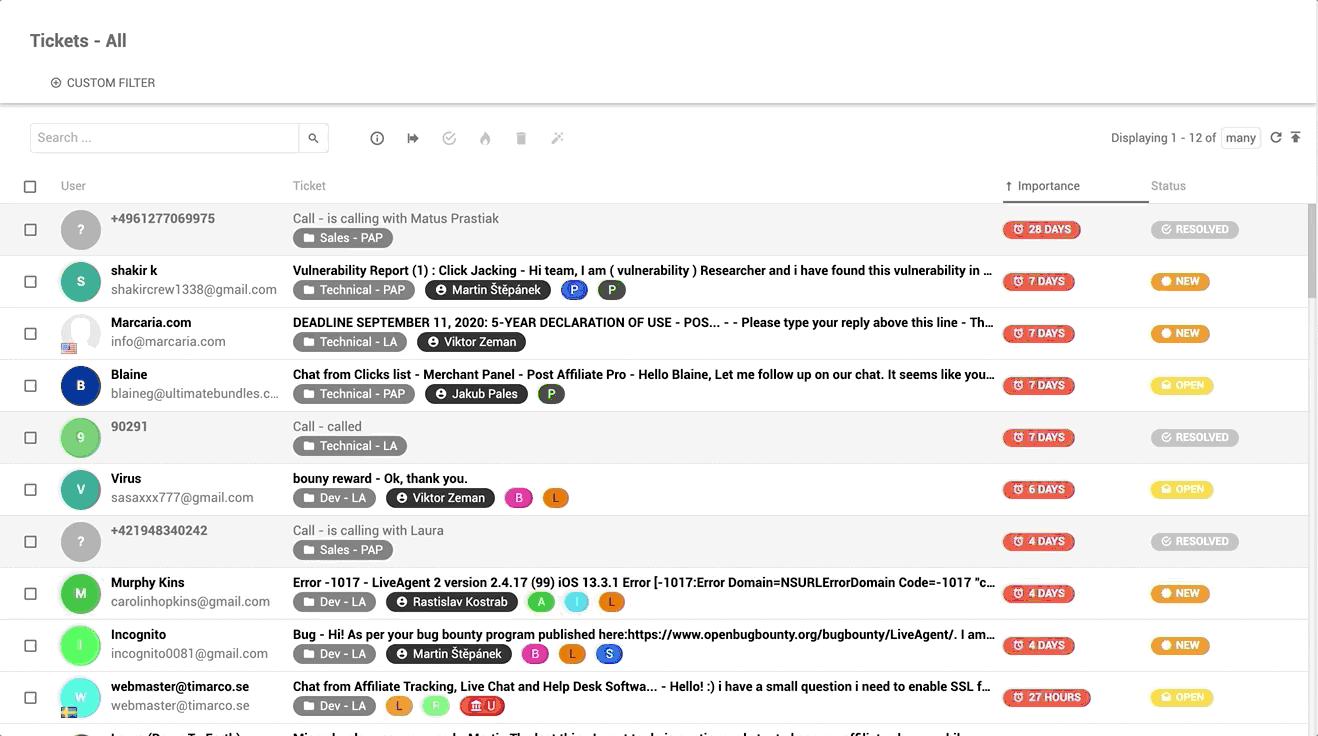 Each chat session is converted into tickets and saved in a universal, shared inbox. Your chat agents can collect and store data from the conversations, thanks to a built-in CRM. Any agent will be able to respond as they will have all the necessary information ready and available at all times. 
One of the most essential and multipurpose features, proactive chat invitation, is a timed pop-up message that appears on a website as a customized invitation or introduction.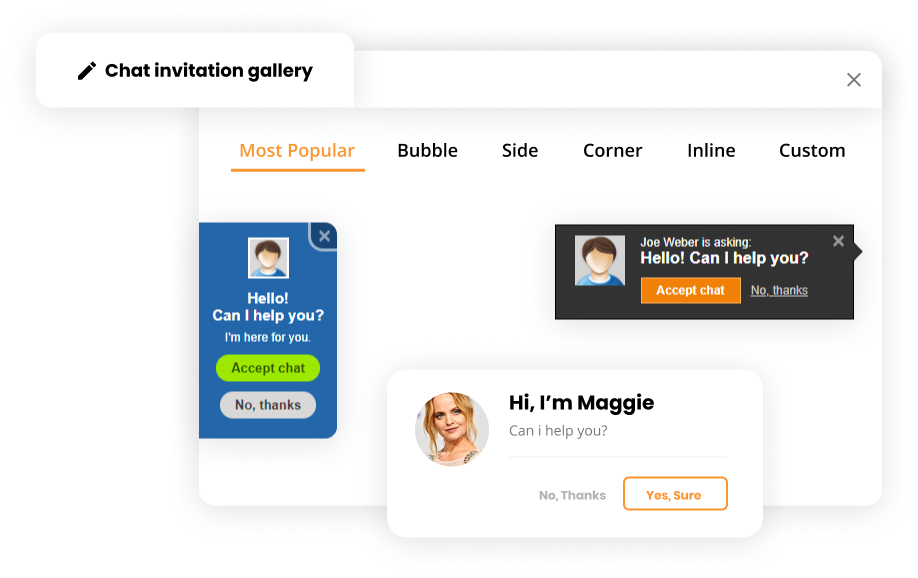 Through monitoring the current URL of live chat visitors, you can reach out and offer a helping hand. Agents can create single or multiple invitations or turn them off entirely if all the agents are engaged with other chats.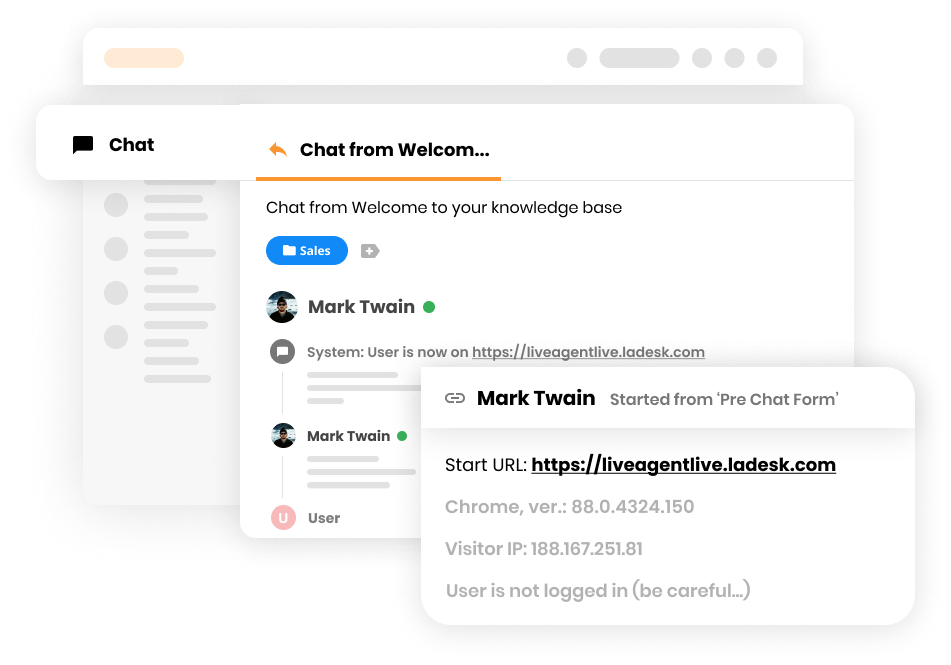 An optional but useful feature for agents who prefer to be one step ahead of customers. During the chat conversation, the agent can observe what he is typing and prepare the answer before the customer hits send.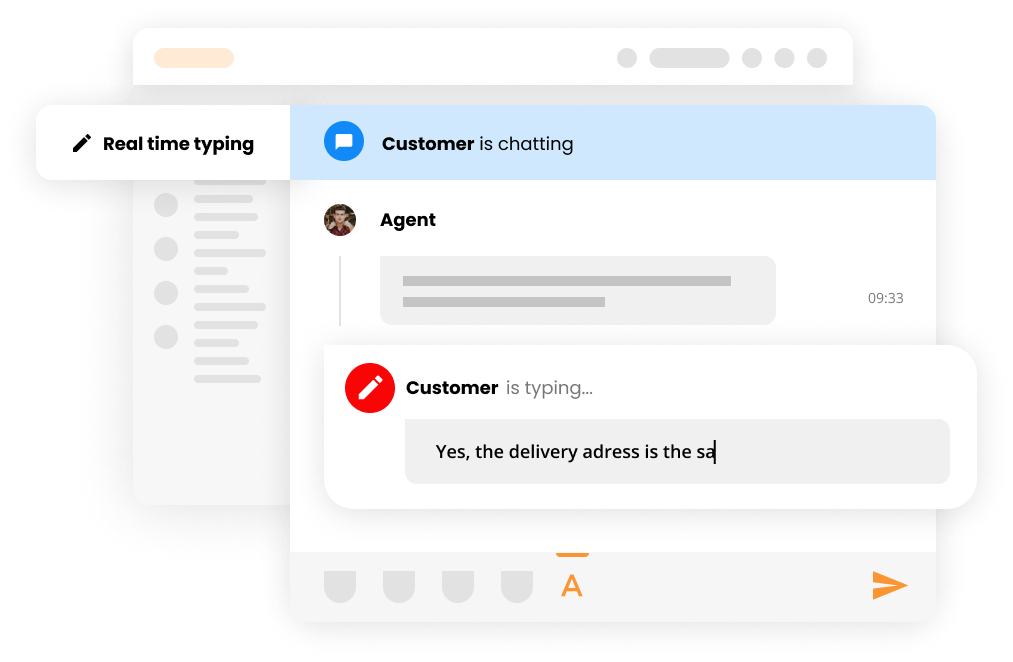 Canned responses streamline the workflow by using saved and predefined short text replies to the most common questions.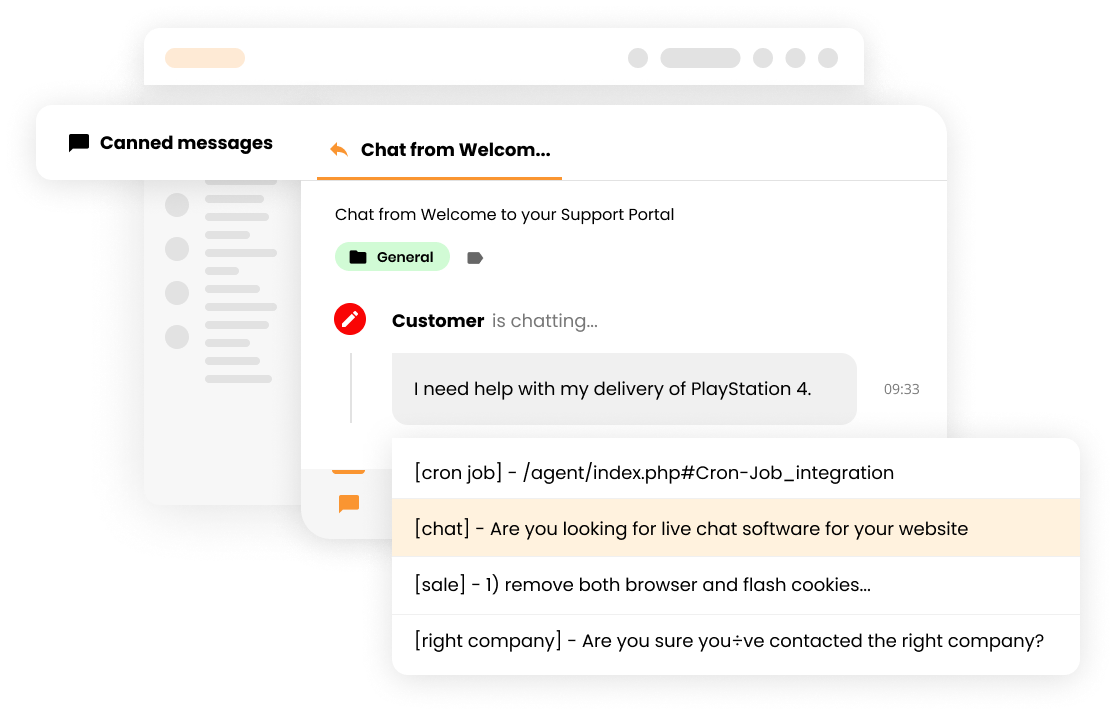 Chat routing is vital if the chat is supposed to reach the correct department of a relevant faculty or the campaign project team. Agents or chat admins can choose from three predefined route options to ensure fast and accurate communication:
Random Assignment
Ring to all
Max utilization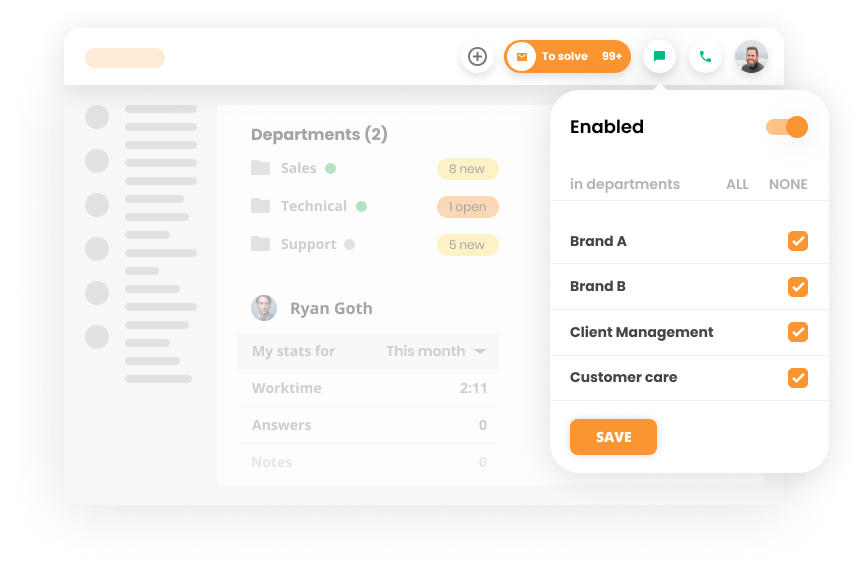 Tags can be added either manually or automatically to specific words or phrases, thus creating a custom workflow for an individual agent.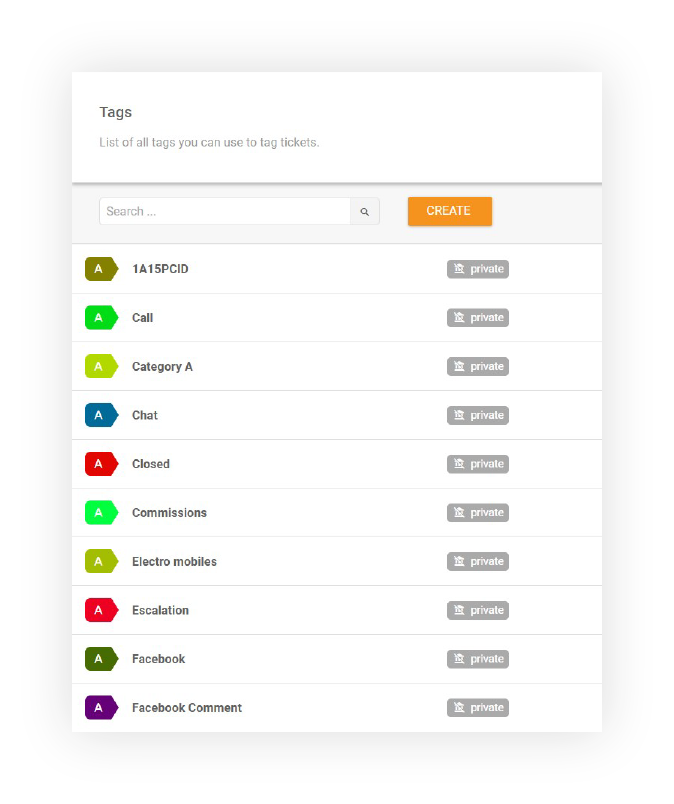 Permits input and feedback from clients and ranking of agent's efficiency or the overall satisfaction with a chat session.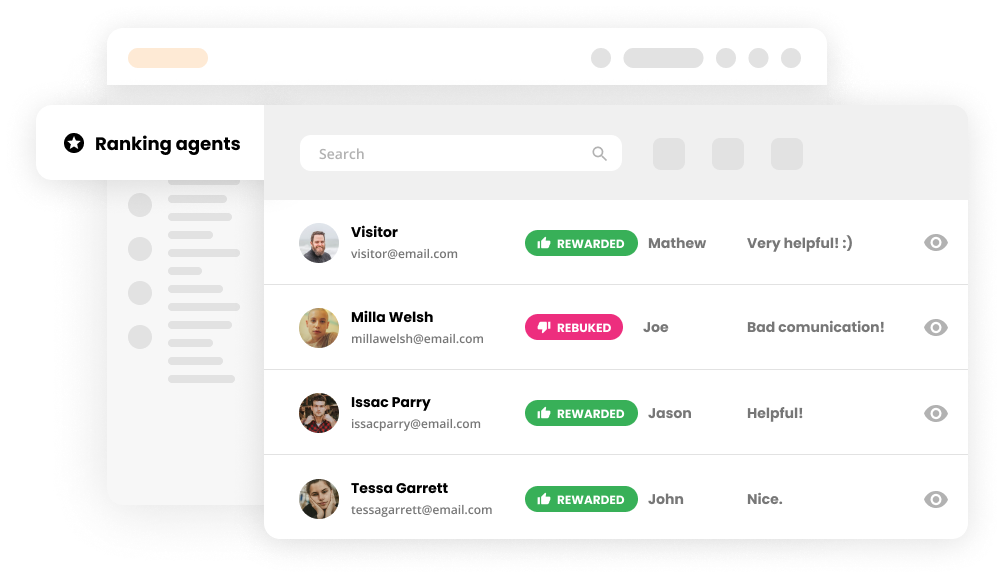 Students, constituents, or donors can come from any corner of the world. Live chat allows your institution to become genuinely global by using the language adaptable widgets.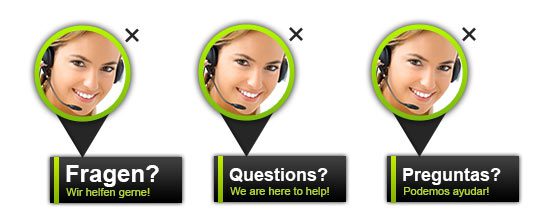 To provide an even more personal touch to your customer service, utilize video and chat simultaneously. Set it up in the same manner as the chat button by placing the live chat video button on your website's specific pages.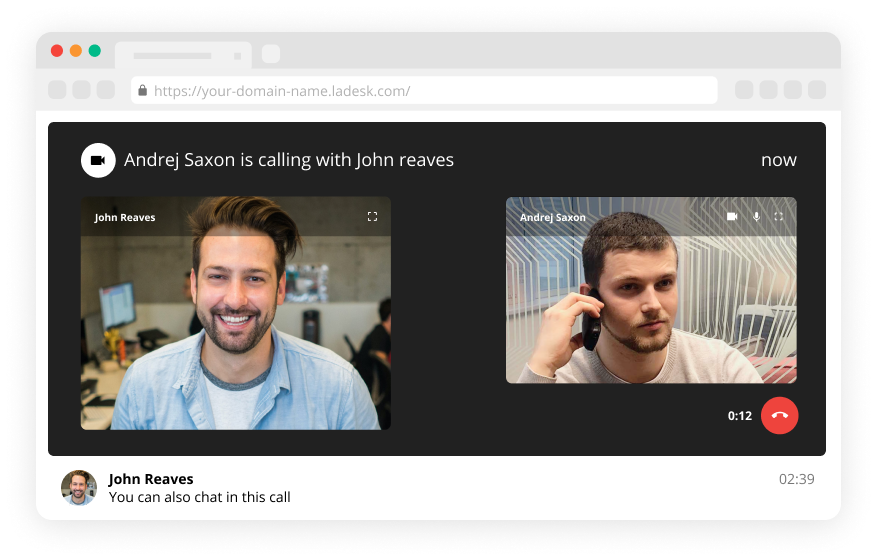 If you wish to see all our affordable plans that offer additional features, head over to our pricing page. 
What are the guidelines and rules of a chat conversation? 
The chat conversations vary, depending on the situation, but some protocols and rules have to be followed in online communication. 
Individual or in groups, any chat operative must possess a full range of customer service skills, ranging from hard skills like computer literacy, grammar proficiency, or typing speed to soft skills like empathy and patience. All of these form a complete online chat etiquette. 
Etiquette in Live Customer Support | Live Agent01:13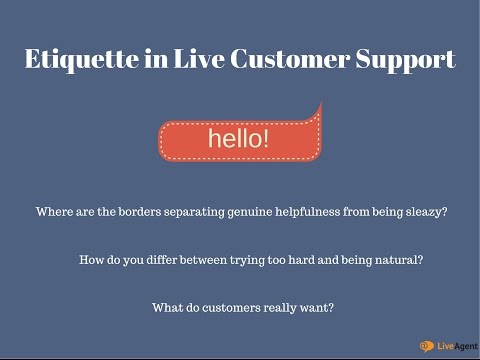 Live Agent
Live chat conversations are a rapid exchange of information, so the agents have to be experts in the subject matter. Implementing and maintaining a knowledge base can serve as a great source of information for agents and the customers who prefer self-service to traditional support.
Stand out from your competitors with a strong
customer-centric culture​
Can outsourcing their customer support bring profit to EDU and NGO institutions? 
It is becoming increasingly standard for a business or an institution to outsource their customer service teams. 
The primary motivators are time management, budget concerns, and workload distribution. Most EDU and NGO institutions don't employ massive support teams or work around the clock, so their support hours are limited. Fortunately, specialized centers exist for that very reason. 
Learn more about the benefit of outsourcing your LiveAgent account here.
How to integrate live chat software into your website? 
Integrating a live chat button to your website is as easy as learning 2+2=4. When you sign up and receive a login for your LiveAgent account, all that has to be done is simply copying and pasting a short HTML code.
Do you know what else is great? There is no need to download any additional software. However, if you wish to integrate with third-party software, apps, or plugins to enhance your customer service experience, it is fully supported through Native or Zapier integrations. 
Security
Protect your students' and donors' data. LiveAgent's combined security features will keep your mind at peace, knowing that all their data is safe and secured. 
Here are some of the security features we offer: 
Knowledge base 
As the saying goes, "Knowledge is power." With that in mind, our knowledge base is continuously being updated with new information. Not only that, but we also encourage our subscribers to contribute as well or build a community through our customer portal. 
LiveAgent 2021 | Better Customer Service Starts Today | Live Agent01:12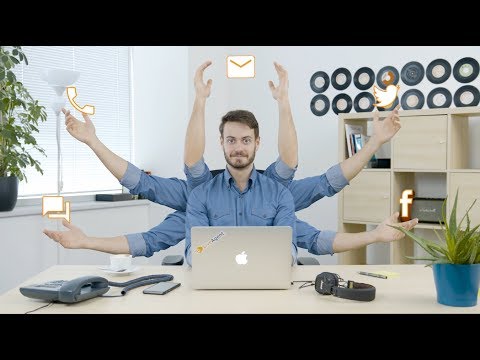 Live Agent
Still not convinced?
Start a free-14 day trial, no credit card required.
Frequently

asked questions
Can live chat be used for internal purposes as well?
Not only can live chat be a highly useful communication tool for external purposes but recruiters and employers can utilize it internally for onboarding and training processes.
How to integrate live chat software into your website?
No need to download any additional software, live chat is immediately accessible after signing up. Integration is done by copying and pasting a short HTML code.
Is live chat a secure solution?
Anyone with a goal of a strong online presence has to take the necessary steps to ensure the protection of its business and customers. For that reason, LiveAgent has implemented various security features: BAN IPs, 2-step verification, HTTPS Encryption, Multiple Data Centers, GDPR.