Key takeaways
Pros
Easy to integrate and use
Helpful customer support
Detailed reporting and analytics
Cons
Can be too expensive for smaller businesses
Missing notifications in the browser version
Occasional bugs
Getting started with Sprout Social social media features
Sprout Social helps individuals and businesses manage their social media, keep up with customers, and have all ins and outs of social media communication under one roof. It's available as a browser or mobile app.
Signing up for a 30-day free trial was incredibly easy. I simply filled out the required information and added a few more details to get a more tailored approach.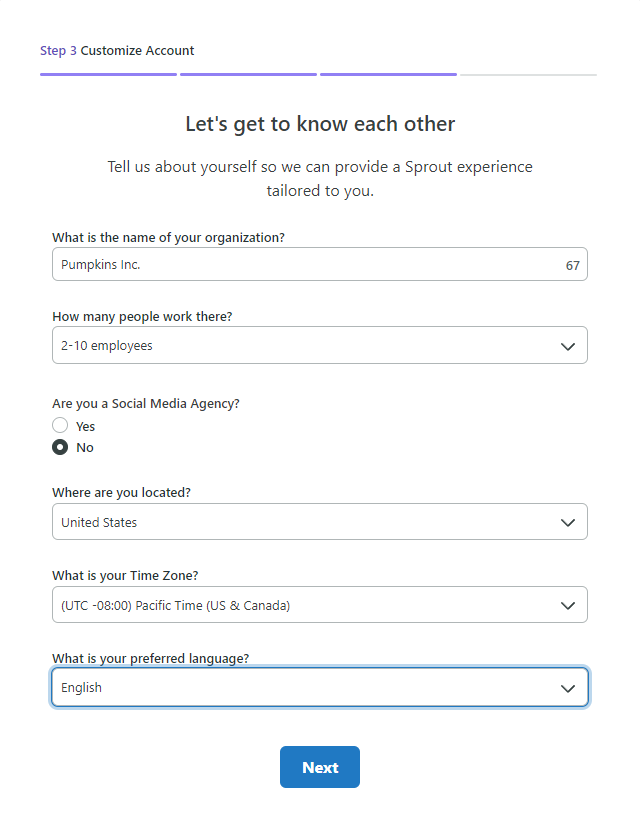 After that, I expected to see a dashboard or some sort of welcome page. To my surprise, Sprout Social didn't beat around the bush and offered to connect my social media accounts straight away.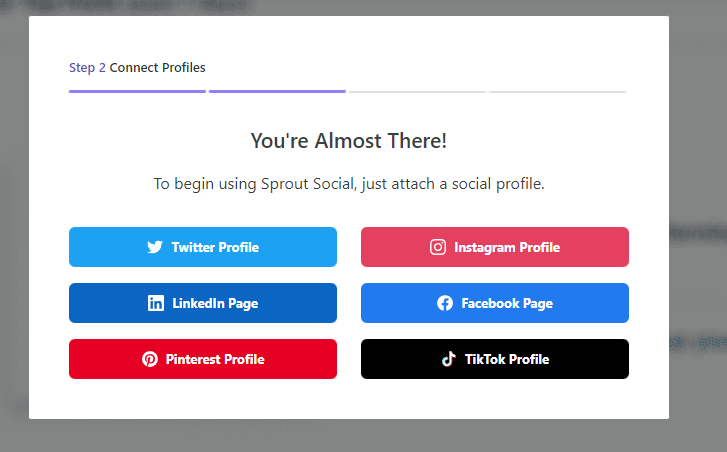 Honestly, lifting the burden of finding the appropriate settings and navigating various menus made the experience so much more quick and enjoyable. All I needed to do was to log in to my accounts, and that was it.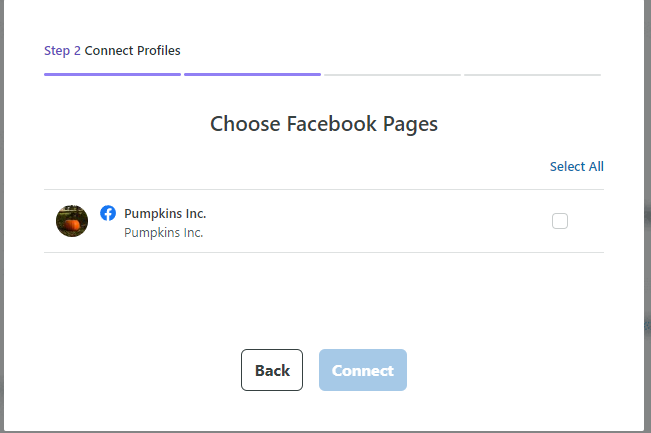 So I simply filled out my Facebook credentials, and Sprout Social declared it was ready. If you're struggling with connecting your pages, they even have quick troubleshooting right in the following tab, so you don't have to scroll through an extensive knowledge base.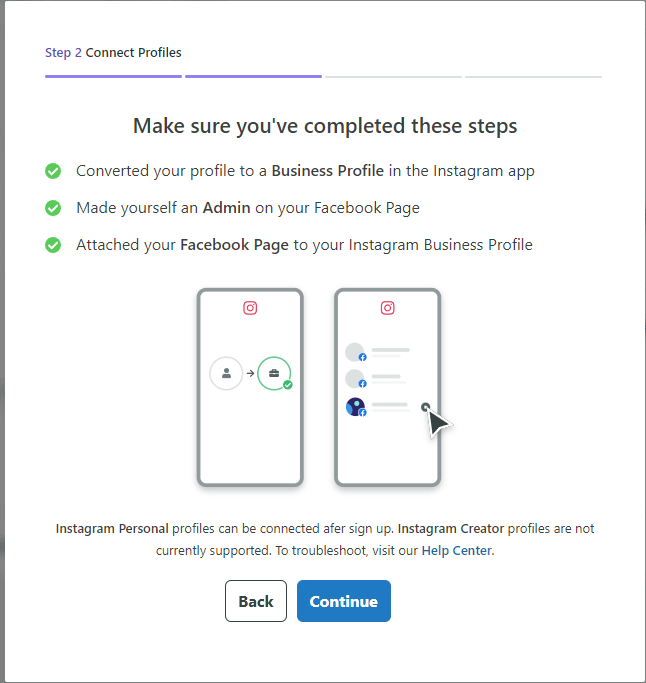 Adding Instagram and Twitter was the same, so I'm not going to discuss it in further detail.
Once that was done, Sprout Social greeted me with a polished-looking dashboard that was very easy to navigate. As I'd already completed the task of connecting my social media accounts, I was free to poke around and look at various features they have to offer.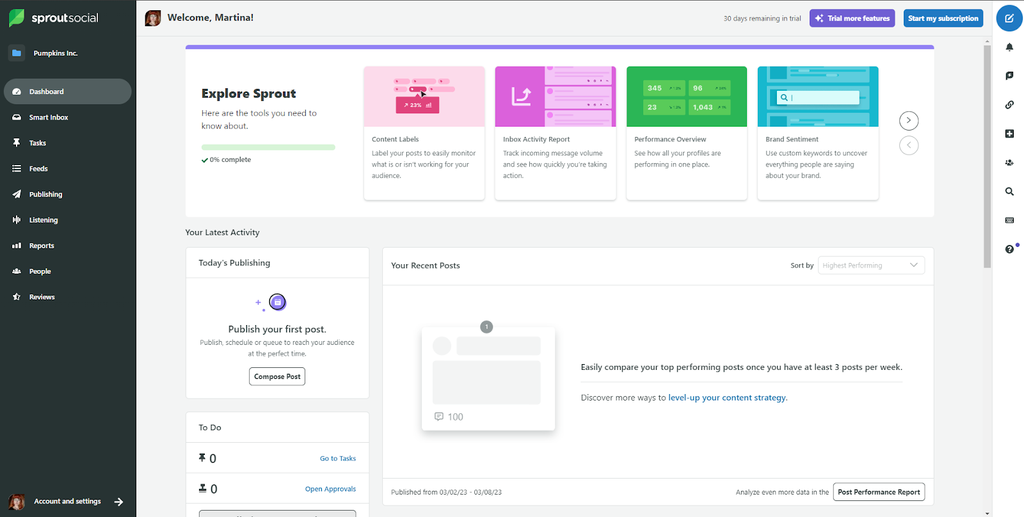 Sprout Social social media functionality & features
Sprout Social is primarily a social media management platform rather than a customer support one. So if I were to judge only customer service features, I wouldn't feel bad to say that they are not particularly extensive. The first thing I noticed was that Sprout Social doesn't seem to have any type of ticketing system in place. More emphasis is on functionalities like scheduling posts, studying competitive analytics, and focusing on your overall social media presence and brand health.
Creating posts is particularly easy with the blue Compose button located in the top right corner. Clicking on it opens a pop-up window that lets you easily create and schedule social media posts.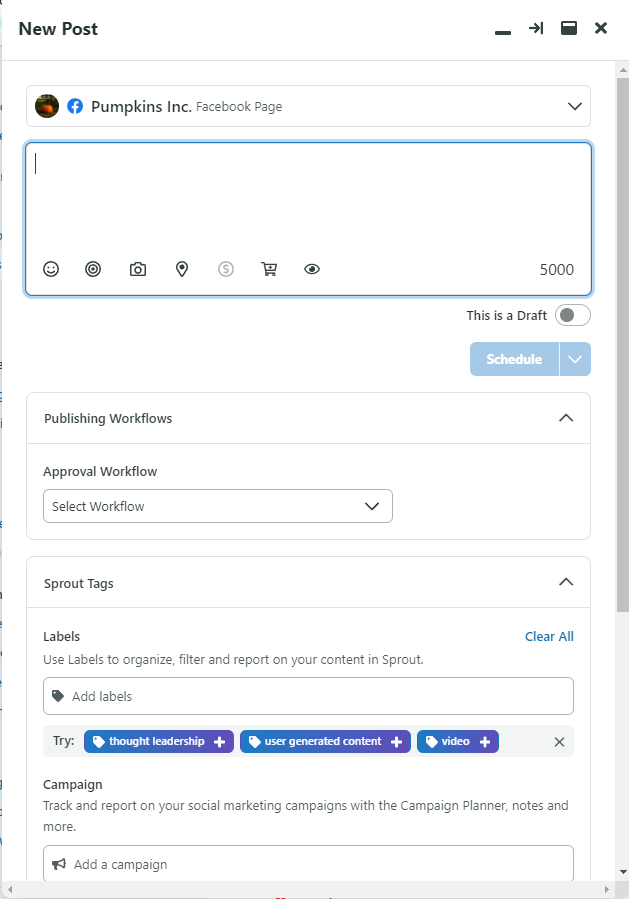 Of course, you get your inbox with incoming messages, mentions, comments, and what have you. You can configure and fine-tune the types of messages that come into your Smart Inbox.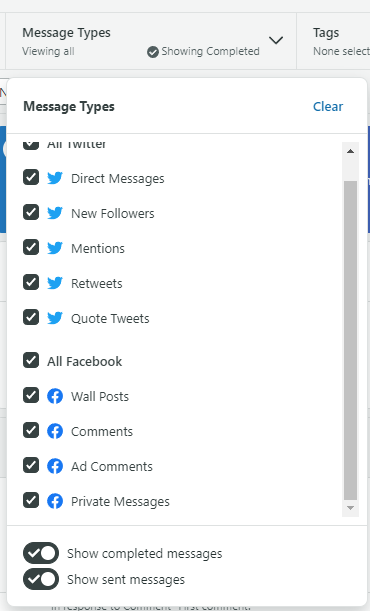 A functionality I liked that reminded me of full-fledged help desk software is the ability to add internal notes to all customer interactions. This is particularly helpful for agents and teams that may collaborate on an issue.
Another feature that can be useful for customer-facing teams is Sprout Social's Reviews functionality. It lets you connect various review platforms and manage all your customer feedback from one place, so you don't have to check each of them out separately.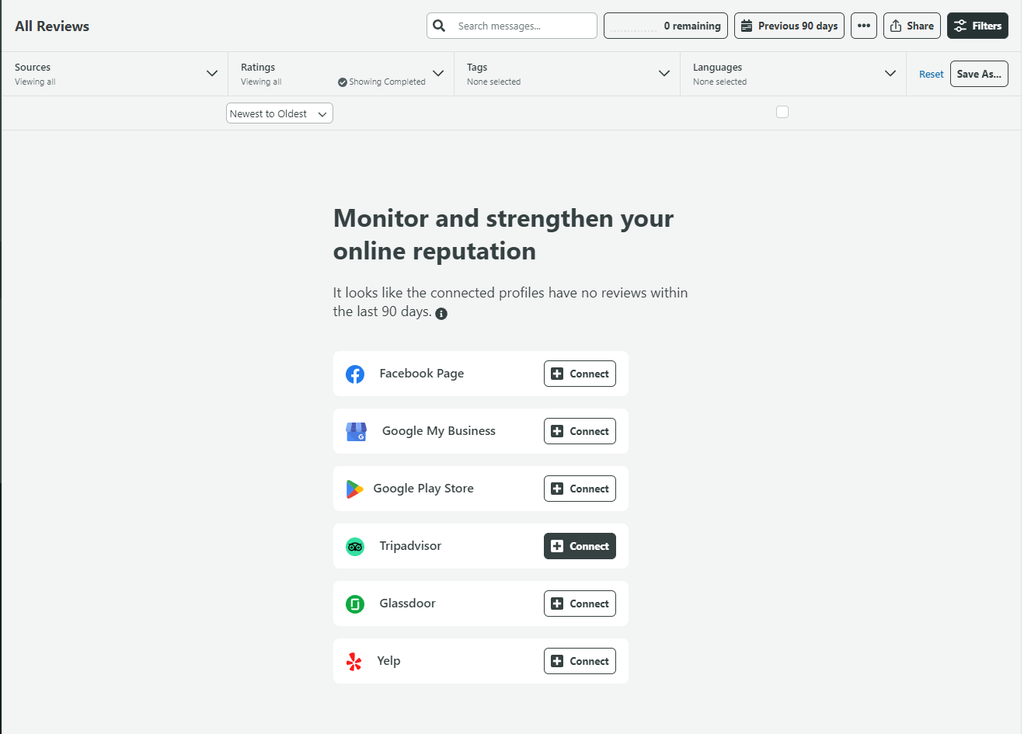 Sprout Social social media features user experience
From the get-go, I had a very easy time getting everything set up. I had a customer write a comment on my Facebook business page, and it immediately appeared in the Smart Inbox.

Clicking on View Thread, I was able to reply, like, add the commenter to my VIP list, and fill out some additional information about them.
However, I was a little taken aback by the fact that there was no notification when my comment arrived. There is a Notifications section in the left side menu, but it always claimed to be empty, no matter if there was something new in the inbox or not.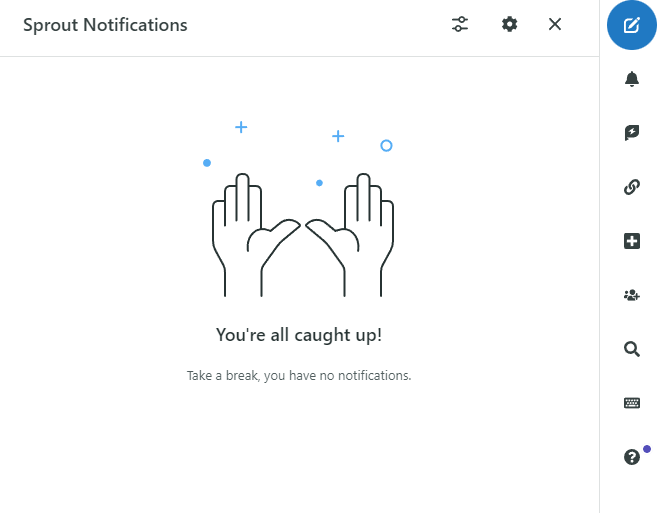 My first thought was that maybe incoming comments weren't triggering notifications by default. I was wrong. Settings indicated that all interactions should prompt a notification. I noticed that I was receiving emails every time there was a new comment or any other customer interaction, but notifications stayed blank.
I next tried to send a message to my business, thinking that there was no way it wouldn't appear in notifications, but I was wrong. And so, off I went to the support documentation, trying to figure out why notifications weren't working for me.
I am a little embarrassed to admit how many hours were spent Googling, reading support articles, and browsing FAQs. Finally, I caved in and contacted support.
The experience with Sprout Social's customer service was great. The person I talked to responded quickly, and they were really polite and helpful. Unfortunately, my issue could not be resolved. As it turned out, notifications work only in the mobile app. And because I used Sprout Social in Chrome, neither I nor the customer support rep could do anything about it. However, they assured me they would request to add this feature on my behalf, so this issue might not be there in the future.
Sprout Social pricing
Standard
Sprout Social's cheapest package costs $249 per month, with each additional user costing $199 monthly. At this tier, you can set up 5 social profiles, tasking and CRM tools, iOS and Android apps, paid promotion tools for Facebook posts, and more.
Professional
The next tier will cost you $399 per month, plus adding more users will cost $299 per month for each one. With Sprout Social's most popular plan, you can enjoy all the features from the previous tier, plus unlimited social profiles, competitive reports on Facebook, Instagram, and Twitter, Social Commerce integration, and many more.
Advanced
For a monthly cost of $499, plus $349 for each added user, you can take advantage of chatbots and automation, message spike alerts, Twitter surveys, and many other advanced features.
Enterprise
To discuss this pricing tier, contact Sprout Social's sales team and request a demo. The Enterprise package includes all the advanced features from the previous tier, plus 24/5 prioritized customer support, premier consulting, and various premium add-ons.
While Sprout Social offers a range of features and plans, their pricing may be a bit expensive for smaller businesses. If budget is a major concern, it's worth exploring other social media customer service software providers that offer similar functionality at a more affordable cost. Assess your requirements and needs, and find a solution that fits both your budget and business goals.
Conclusion
Sprout Social is a great social media management service businesses and individuals can use to work on their online presence. Features like post-scheduling, topic reporting, content finder, and others can be great additions to your social media marketing strategy. However, I don't think I'd use Sprout Social as a primary service desk solution. Don't get me wrong, you could make it work if you really tried. My opinion is that Sprout Social does a great job at what it is designed to do, so maybe forcing your team and the software itself to do something it wasn't designed for is not the best approach.
All in all, Sprout Social is incredibly easy to navigate, so even first-time users shouldn't have any issues learning the ropes. Their support staff, as well as documentation, are helpful and knowledgeable, so even if you stumble upon problems, it won't take too long to resolve them. Unfortunately, Sprout Social lacks some help desk features. However, if your primary goal is to effectively manage your social media accounts, it might be a great solution for you.