Navigating through the rapidly evolving digital ecosystem, one can't dismiss the growing importance of live chat messages in lead generation. With live chat platforms pulling in an impressive average daily count of 30 potential customers, it's time businesses repurposed them to forge meaningful customer relationships and drive sustainable growth.
Welcome to the future of lead nurturing where instantaneous chat interactions are tailored to captivate, engage, and convert. This article unveils 12 exclusive tactics that hold the keys to master live chat lead generation in 2024. So, get settled, open your mind and prepare to transform your live chat into a lead-generating powerhouse!
What does 'lead' mean in the context of lead generation?
Specifically, in the context of lead generation, 'lead' typically refers to a person or a company who has shown interest in a product or service that your company provides. This interest can be shown in various ways, such as filling out a form to download a white paper or subscribing to a newsletter.
A 'lead' would typically provide their contact information for further communication or marketing efforts. The goal of lead generation is to convert these leads into customers.
A snapshot of the lead generation process
How does the lead generation process work? Let's take a quick look.
1. Create engaging content
Your content should include high-quality information that will attract potential leads, like blogs, webinars, or e-books.
2. Design a landing page
Informative, yet visually-pleasing, your landing page will display information about the product or service. It is where a potential lead lands after clicking an ad or link.
3. Offer something
Provide something of value to the potential lead, also known as a lead magnet, like a discount, free trial, or downloadable content.
4. Use forms
Put a form on the landing page to collect lead's information like names, email addresses.
5. Promote the landing page
Use SEO, social media, or advertising to drive traffic to the landing page. Remember, that's where the customer journey usually begins.
6. Follow up
After gathering leads' information, keep in touch with them through email, phone, or social media to draw them closer to a sale.
7. Nurture and qualify
Assess the lead's level of interest and potential to become a customer, then nurture the relationship until the lead becomes a paying customer.
The power of live chat in lead generation
Live chat serves as an excellent medium for generating potential clients or leads. Let's talk about this communication channel brings to the table during the lead generation process.
1. Customer convenience
Live chat not only enhances the customer experience but also offers a level of convenience that is highly appealing. Intriguingly, 42% of customers have a preference for live chat, indicating a significant trend towards real-time communication. This suggests that the immediate nature of live chat can greatly sway a customer's purchasing decision.
2. Quick response time
Speed is an essential element in today's fast-paced online interactions. With live chat, businesses can respond to customer inquiries almost instantly. Interestingly, even a slight increase in response speed can boost purchase rates by a notable 0.5%. This highlights the importance of fast communication, which live chat readily provides, in boosting lead generation.
3. Personalized customer experience
An impressive 86% of consumers have expressed a preference for human interaction over chatbots. This statistic underscores the significant impact of personalized communication on purchasing decisions. Live chat sessions, tailored to the individual, make customers feel valued and understood, thereby enhancing their inclination to make a purchase. This highlights the incredible power of personalization in influencing consumer behavior.
4. Facilitates decision-making
Live chat services play a significant role in influencing consumer decision-making. With immediate responses and tailored solutions from the sales team, customers are more confident and quicker in making a purchase decision.
5. Maximizes engagement
The immediate, interactive and personalized nature of live chat significantly increases customer engagement, making it an effective tool for lead generation. Furthermore, it encourages customer loyalty and repeat visits, which can potentially translate into more purchases in the future.
Optimizing live chat lead generation: 12 Top tactics
Now is the time to introduce the 12 powerful tactics how you can leverage your live chat widget for qualified lead generation.
Customizing your pre-chat form for detailed data capture
Customizing a pre-chat form allows you to capture detailed data about the potential customer's needs, preferences and points of interest. This can turn every live chat interaction into a potential lead generation opportunity. The pre-chat form serves as the initial data gathering tool to better understand who is engaging on your platform.
For instance, let's consider a SaaS business. With a customized pre-chat form, apart from the basic details like name and email, you could ask the visitor their company size, team roles, what software solution do they presently use, or what issues they encounter with their current system. These insights are crucial for tailoring the subsequent communication, making it more solution-focused, and relevant to the prospect's needs.
This personalization leads to a more engaged conversation during the live chat, where the potential customer feels valued and heard. Such a targeted, need-based conversation increases the likelihood of the visitor moving further down the sales funnel. The collected details also come handy for future follow-ups or retargeting, making the prospect's journey more surreptitious and optimized.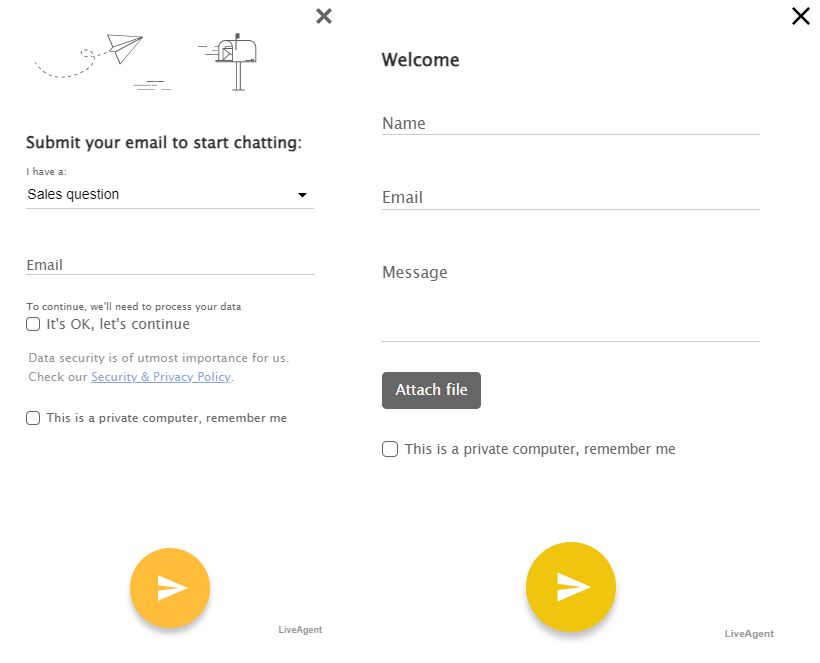 Making interactions personal
Personalizing your live chat communication is a great way of generating leads due to the immediate, individualized engagement it offers potential customers. Leads are more likely to become conversions when they feel understood, valued, and directly catered to, which is exactly the experience that personalized service provides.
For instance, a website visitor might start a live chat to inquire about product features. If the chat agent greets them by name, asks about their specific needs, and tailors the conversation based on their responses, the visitor is likely to feel acknowledged and connected on a personal level. Such interactions create an environment where the potential lead can comfortably express their interests, desires, and concerns. The chat agent can then strategically offer personalized solutions that address these points, drawing the potential lead closer to a conversion.
Moreover, a personalized experience through live chat would also allow the chat agent to present upsell or cross-sell opportunities on relevant products, further enhancing the chances of a conversion.
Using canned responses to your advantage
These predefined responses provide a direct way to respond quickly to common questions or objections. In a competitive digital landscape, speed is of essence; a customer who feels their time is being valued is more likely to maintain interest and engage further. A swift canned response can ensure your chat agents can promptly handle inquiries about pricing, product details, or unique selling points, leaving lead prospects feeling satisfied and engaged.
Furthermore, consistent information through canned responses across different chats lends credibility to the business. It aids in building trust and significantly increases the chances of turning curious website visitors into promising leads.
For example, a visitor initially seeking clarifications on a product might trigger a canned response summarizing the product features concisely. Enriched with this information, the visitor might express interest in purchasing, which could prompt the next canned message with helpful details to complete the purchase like availability, delivery timeline, payment options, or even a special discount code prompting immediate purchase.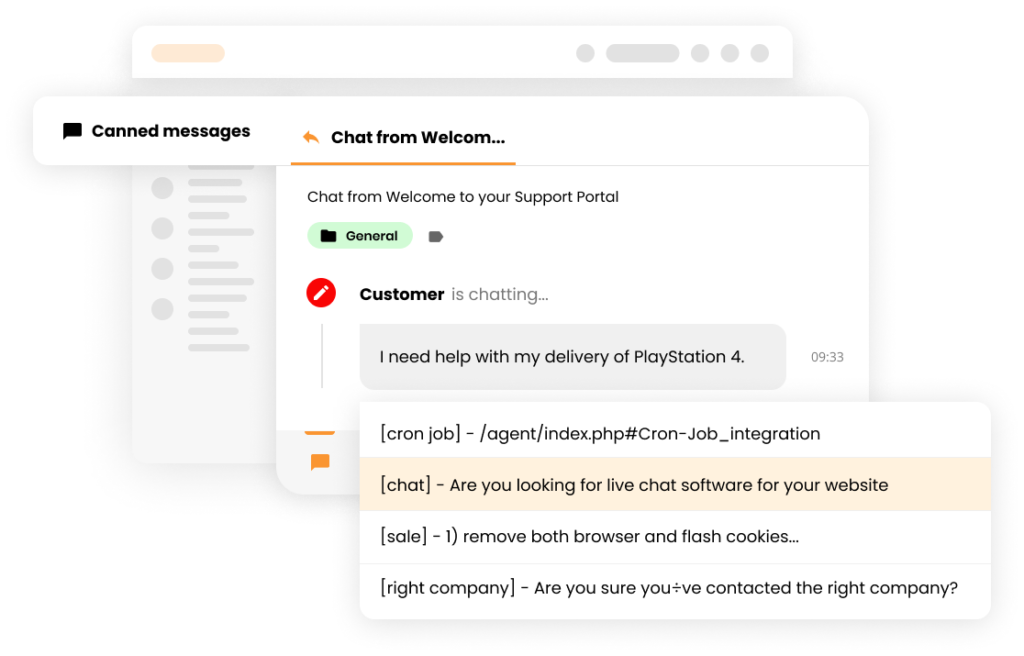 Leveraging real-time assistance for chat leads
This approach enhances interaction speed and customer service efficacy. The immediate response provided by real-time assistance often instills a sense of urgency and importance in potential customers, which motivates them to make a purchasing decision.
Let's consider this example. A potential client visits a company's website looking for a specific product but has some inquiries. They initiate a live chat and instantly get connected to a sales agent. The chat agent provides real-time answers to the client's questions, provides suggestions, and guides them through their options. This instant engagement and satisfactory response often heighten the client's purchasing intent. Furthermore, data gathered during this interaction such as client's preferences and specifications can be nurtured for future advertising, turning potential clients into loyal customers, thereby generating new leads.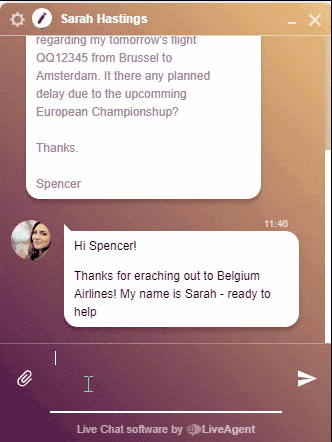 Offering discounts and incentives
Offering discounts and incentives to your customers ignites their interest, engaging them more effectively. When incorporated into live chat, these enticing offers can stimulate a genuine conversation, providing an avenue for a potential customer to express their interest or reveal their needs.
Discussing the discount or incentive further allows a deeper interaction, where live chat agents can ask important qualifying questions to understand the lead's needs more precisely.
For example, a company can offer a seasonal discount code to visitors who initiate a chat or provide a specialized offer as the conversation progresses. The visitor is more likely to share contact details to receive the code or offer, becoming a lead in the process.
Mastering chat routing for improved customer experience
This chat feature can bolster lead generation efforts in live chat communication through targeted and personalized interaction. By navigating prospective leads to agents or sales representatives with specific industry knowledge, geographic location, or skill set that best correspond to their needs, you can offer a tailored customer experience.
For example, if a potential customer visits a software company's website looking for a specific solution, efficient chat routing will direct them to a specialist in that area rather than a generalist. This increases the chance that the agent can fully address the prospect's questions or concerns, thereby building trust and confidence in the company's expertise.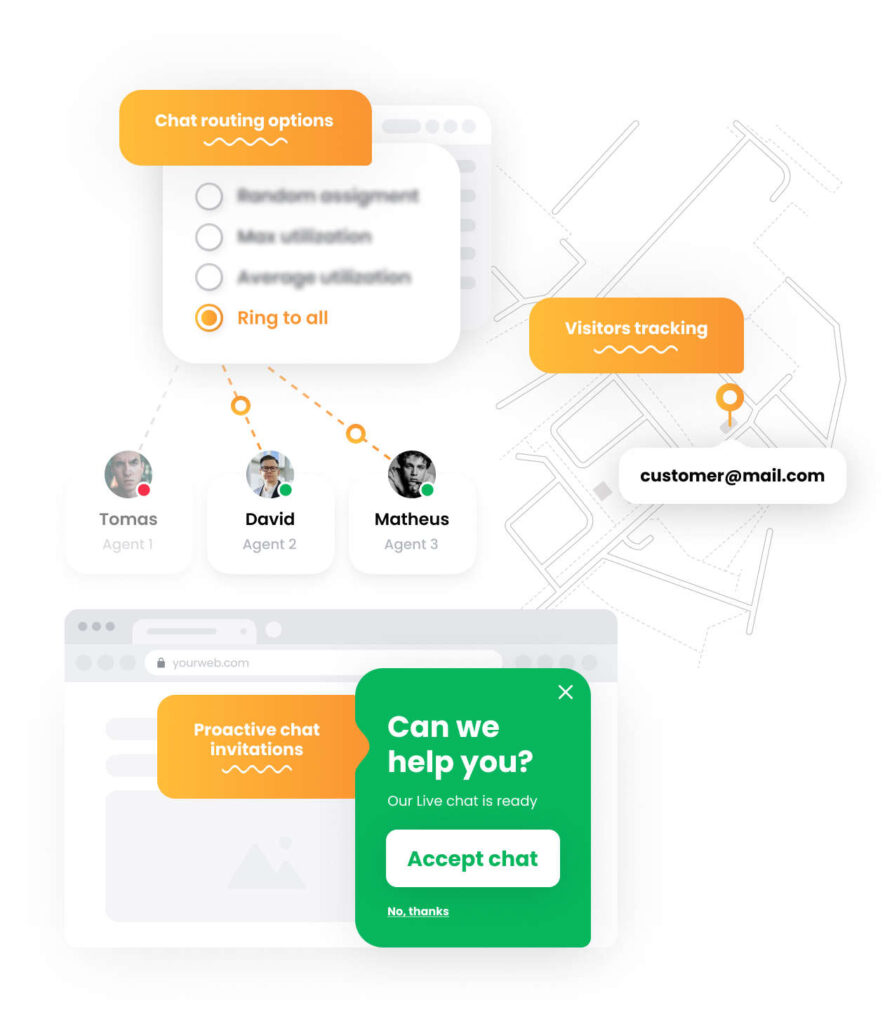 Enhancing user experience with chat email triggers
The chat email trigger strategy involves sending automated emails to users based on their interactions during the chat, effectively personalizing their experience. Moreover, the beneficial turnaround time of a chat email trigger can foster customer engagement in real-time, nurturing leads when their interest is at its height.
For instance, if a user inquires about a certain product during a live chat but does not immediately make a purchase, an email can be automatically triggered with more information about the product or an exclusive offer. This keeps the product or service in the user's mind, engages them in a more personalized and targeted way, and motivates them to proceed to the next step, driving the conversion.
Using creative incentives to attract leads
Applying creative incentives significantly enhances lead generation by piquing the interest of potential customers and encouraging them to engage in conversations. These incentives can vary from discounts, exclusive offers, or valuable content, each tailored to meet the target audience's needs and desires.
Upon engagement, the live chat operator can use this opportunity to educate the visitor about the company's products or services, answer their queries, and build a relationship. This interaction could not only lead to an immediate sale, but also to the prospect potentially becoming a long-term, loyal customer.
To demonstrate, let's consider an online store that sells handmade crafts. By offering a '20% discount on the next purchase' as an incentive in a live chat pop-up message, the store makes an appealing proposition for visitors. This small gesture can light the spark of a conversation, potentially converting a casual browser into a lead.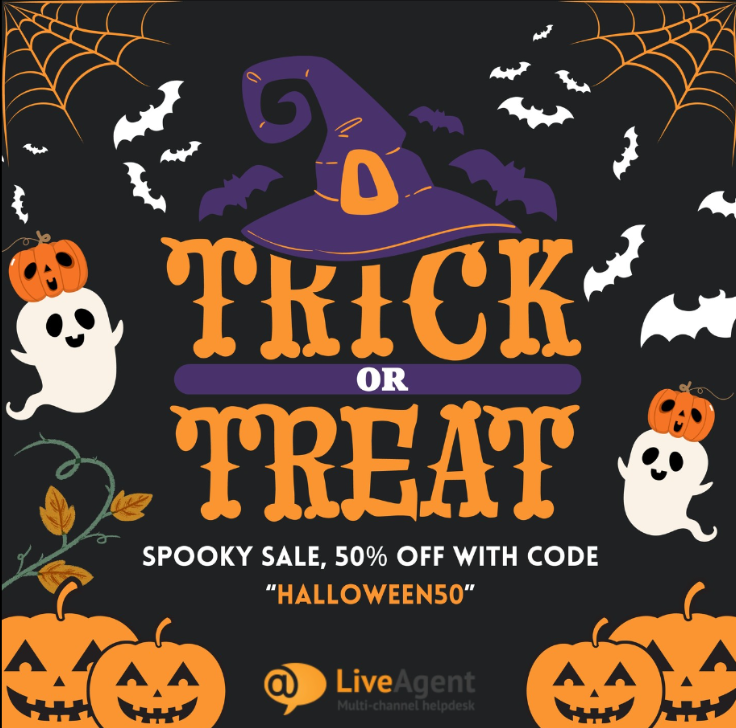 Equipping your live chat team with effective training
Agent training is fundamental, as it leads to better customer service interactions, which in turn often results in generating more qualified leads.
For instance, a potential customer enters a website having doubts about a product. They engage in a live chat conversation, a representative that's been trained properly will be able to respond to questions, clear confusions, or handle objections in ways that implicitly convey the value of the offered product or service. They can nurture this initial curiosity into genuine interest and, eventually, into purchase intent.
Training customer support and sales representatives ensures they can grasp and then articulate the specifics of what's being offered, and also helps them understand how to navigate through the conversation using sales psychology, posing questions that subtly guide the customer to realize the product or service is just what they've been looking for.
Targeting cart abandoners: A golden opportunity
Targeting cart abandoners in live chat plays a crucial role in lead generation by engaging customers who have shown interest but haven't completed a purchase. Being aware of these moments allows you to transform potential lost sales into hot leads.
The live chat tool can help by engaging in personalized conversations that clarify doubts, providing additional product information, or offering targeted incentives like discounts or free shipping, thus nudging customers to finalize their transactions. These interactions also create an opportunity for data collection that further aids in understanding customer behavior and adjusting the marketing strategy accordingly.
For example, a customer might add a pair of shoes to their cart and then get distracted or unsure, leaving the site. Implementing a live chat mechanism that triggers when customers abandon their cart can provide a proactive approach to resolving their concerns or providing additional motivation to complete the purchase.
However, the success of this strategy heavily relies on the soft skills of the customer service representatives operating the live chat tool. Effective communication, empathy, and quick problem-solving abilities are essential to providing a pleasant chatting experience, build trust, and eventually convert the user into a customer.
Making use of chat ratings and feedback
Chat ratings and feedback are pivotal tools for generating leads in live chat communication. Analyzing this feedback allows businesses to gain a deeper understanding of what their potential customers want. By improving their services accordingly, they can increase customer satisfaction, make prospects feel valued, and build trust that's vital for nurturing leads.
For a practical example, consider a prospective customer discussing a product or service with a chat agent. This agent needs to present excellent soft skills, from empathetic listening to clear communication, to ensure the customer's questions are answered satisfactorily. After the chat, the business typically asks the customer to provide a rating or feedback, capturing an immediate and direct assessment of their services.
Provided that the feedback is positive, the prospect's likelihood of conversion increases. This turns a casual correspondent into a warm lead, based on customer satisfaction alone.
Even criticisms provide actionable insight, highlighting the areas that need improvement to make services more appealing to potential leads.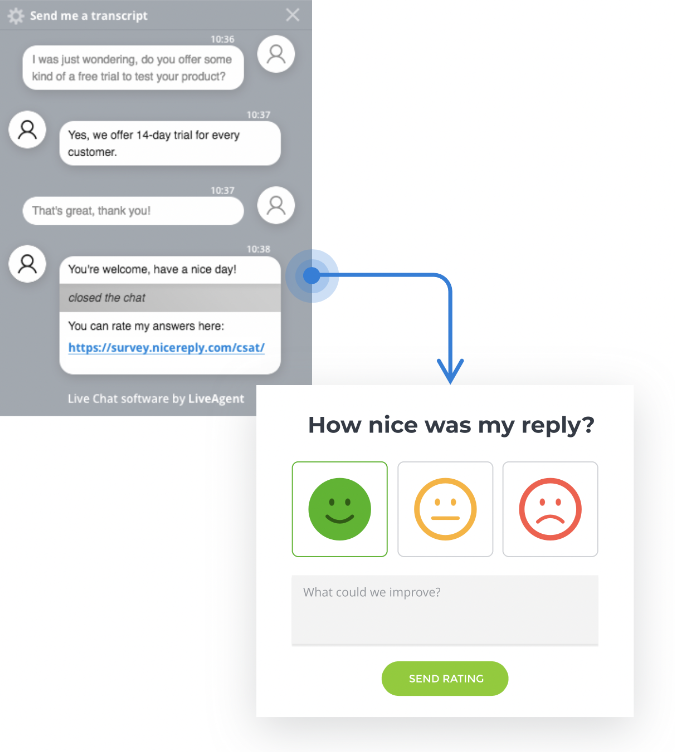 Qualifying your leads for more focused efforts
The process of qualifying leads is a valuable strategy used to differentiate prospective clients based on their likelihood of conversion. This tactic is crucial as it ensures that more time and resources are directed towards potential leads that have the highest probability of becoming a paying customer, increasing the efficiency of the lead generation process.
For example, a live chat sales representative at an online software company encounters various website visitors daily. Some visitors may just be browsing without a real need or budget to purchase, while others may be actively seeking a specific solution and ready to buy. Qualifying leads enables the chat operator to identify and focus on those serious prospective buyers. Through insightful questions about their needs, budget, and readiness to purchase, the operator can successfully gauge their potential to convert.
Understanding your customer through live chat data
Studying valuable insights to better understand your customer base is crucial. You can leverage live chat data to understand customer preferences, pain points, and enhance business products or services. Businesses use this information for personalizing customer experiences, improving problem-solving efforts, identifying trends, and understanding customer sentiment.
Let's look at some ways you can use live chat data to understand customer behavior:
Identifying FAQs and developing resources
By understanding the most frequently asked questions or problems through live chat data, you can develop new resources like blog posts, tutorial videos, or a more effective FAQ section on your website.
Identifying trends
Data from live chat can help you identify product or service trends. For instance, if customers are repeatedly asking about a particular product feature, it might indicate a trend that can be used in future product development.
Sentiment analysis
By analyzing the customer's language, tone and chat behavior, you can understand the emotional state of the audience. This can help in improving customer service or the products/services being offered.
Identifying gaps in customer service
Live chat data can help you identify where customer service representatives may be lacking in knowledge or abilities, allowing for targeted training and improvement.
Let's look at some of the data you can extract from live chat interactions:
Personal information: Including the customer's name, location, and possibly their buying habits or preferences.
Chat transcripts: A record of the entire chat, which can be used to understand what issues the customer experienced or what they're interested in.
Timestamps: The data/time when the chat occurred. This can help you understand when customers are most likely to need assistance.
Customer satisfaction rate: Based on the customer's responses during or following the chat, you can gauge their satisfaction level.
First response time: The time taken by the representative to respond to the customer's first message.
Chat duration: This can indicate the complexity of the problem or how effectively it is being solved based on the length of the chat session.
Sentiment score: The customer's emotional tone, which could be positive, negative, or neutral.
By collecting, analyzing, and acting upon this data, you can significantly enhance the customer service efforts and improve the overall customer experience.
Offering proactive assistance: Why and how?
Proactive chat is important as it provides businesses with the opportunity to proactively engage with visitors on their website, even before they reach out for help themselves. This can potentially increase conversion rates and customer satisfaction. It capitalizes on the customer's presence on the site and initiates interaction, offering assistance, answering inquiries, or providing recommendations.
In the context of lead capturing, proactive chat plays a crucial role. It allows businesses to start a conversation with potential leads, fostering relationships, and providing personalized chat experiences. By initiating the conversation proactively, businesses can extend their reach beyond just passive visitors, turning them into active prospects.
So how can you do this?
When a visitor lands on the website, the proactive chat system can greet them with a message, enabling a non-intrusive, friendly start to a conversation. Make the customer feel welcome, and let them know you are ready to offer your assistance. To save you time and energy, we have compiled some of the most useful proactive chat templates for you to use.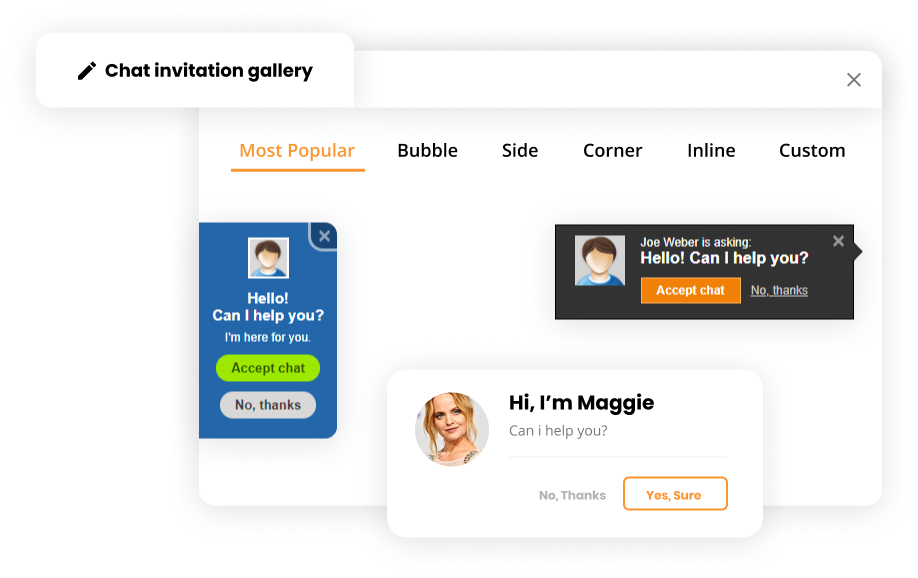 With proactive chat, you can also gather valuable information about visitors' interests, preferences, and patterns. You can later use this data to drive more targeted marketing campaigns, which in turn can increase the chances of converting leads into customers.
Expanding to other channels: When and how?
As your business scales, a single communication channel may not suffice to capture all leads and provide adequate support. Hence, branching out to multiple channels becomes a vital strategy for businesses striving to stay competitive.
Let's say you communicate with your customers using email and live chat, but you have noticed that leads are still slipping through the cracks. This might be the prime time to include more communication channels to your lead capturing strategy.
Customers engage with businesses through various means, from traditional call centers to modern social media platforms. A multichannel approach enhances your business's reach, connecting it with a broader demographic. Each channel offers unique benefits that, when combined, can significantly boost lead generation.
Key players in the multichannel strategy include:
Ticketing system
Ticketing software is primarily used for customer service, allowing consumers to voice concerns or queries. You can use data from these tickets to understand consumer needs and tailor advertisements, generating new leads.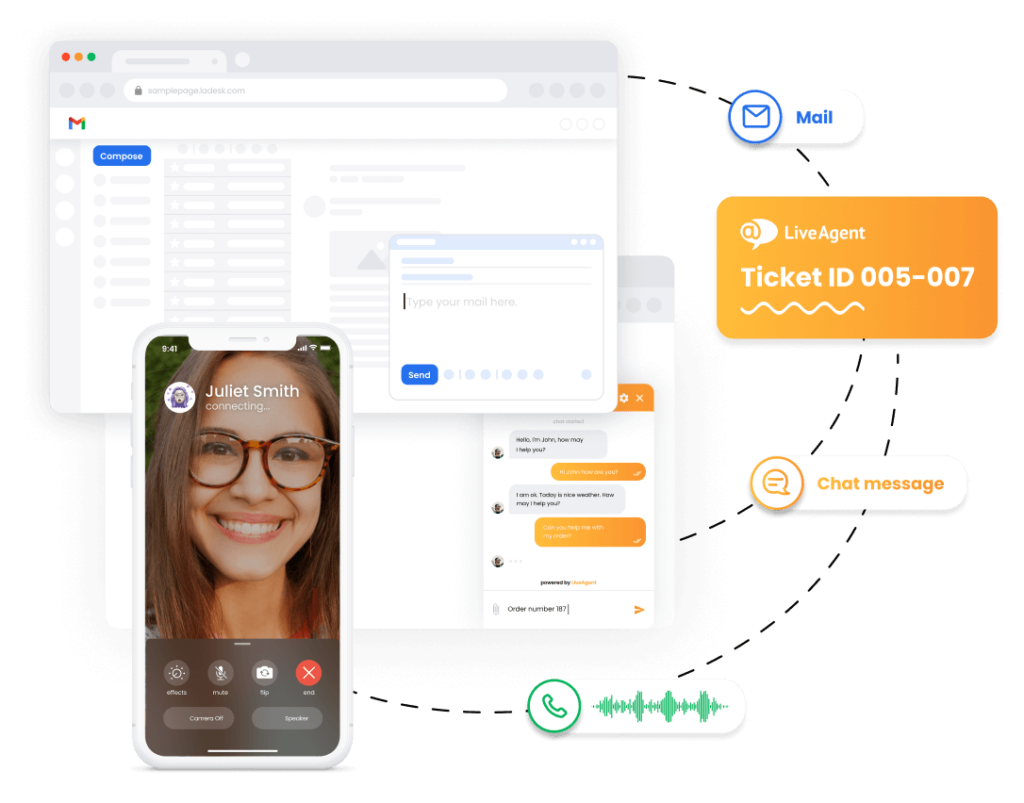 Call centers
Traditional yet effective, call centers resolve customer queries and complaints, maintaining current customers and generating new leads through excellent customer service.
Social media
With its vast reach and popularity, social media platforms like Facebook, X (Twitter), LinkedIn, and Instagram allow businesses to engage directly with potential customers worldwide.
Email marketing
This part of the multichannel approach involves sending commercial messages to a group of people via email, fostering engagement, converting potential customers, and promoting brand loyalty.
A step-by-step guide to implementing live chat for lead generation
So, how can you implement live chat to generate leads and drive business growth? Here's a guide you can follow.
1. Choose a live chat solution
Numerous live chat software are available, such as LiveAgent, Intercom, and many others. These online software solutions generally come with their own features and benefits. Compare different software and select the one that best suits your business needs. You can read expert reviews, check out review sites, or watch helpful YouTube videos. Keep in mind that your live chat solution shouldn't break your budget, so aim for one that encompasses all the needed features while staying affordable.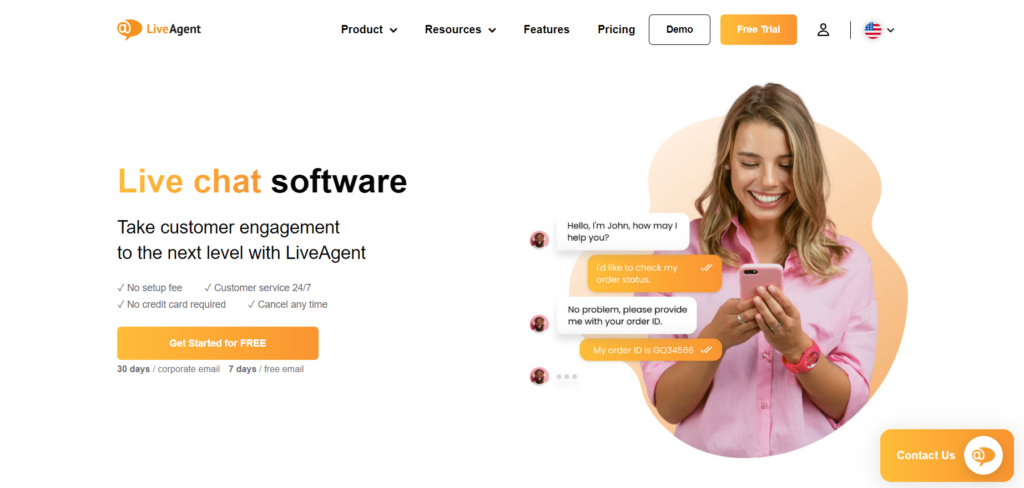 2. Registration and set up
Once your software is chosen, you will need to register to create an account. After registration, you will typically be given a code to embed in your website. This code will add the live chat feature to your web pages.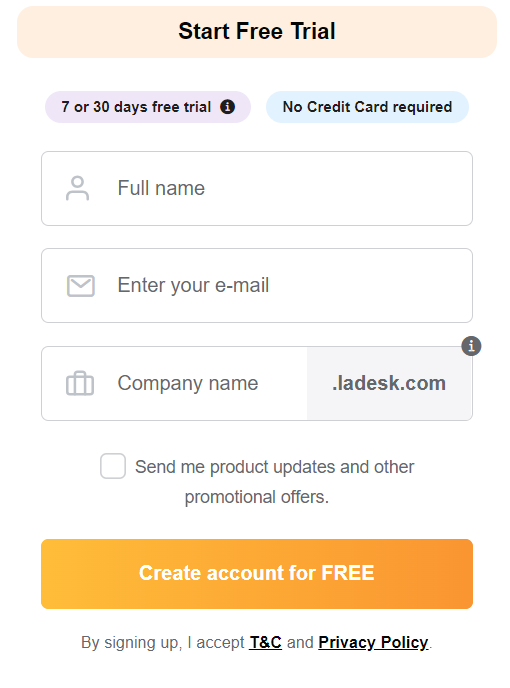 3. Customize your new live chat
This is the fun part. In this step, you should personalize the live chat tool to match with your website's design. Most platforms enable you to change the color, logo, and operator images. Enhance the customer's experience by making the live chat window less intrusive.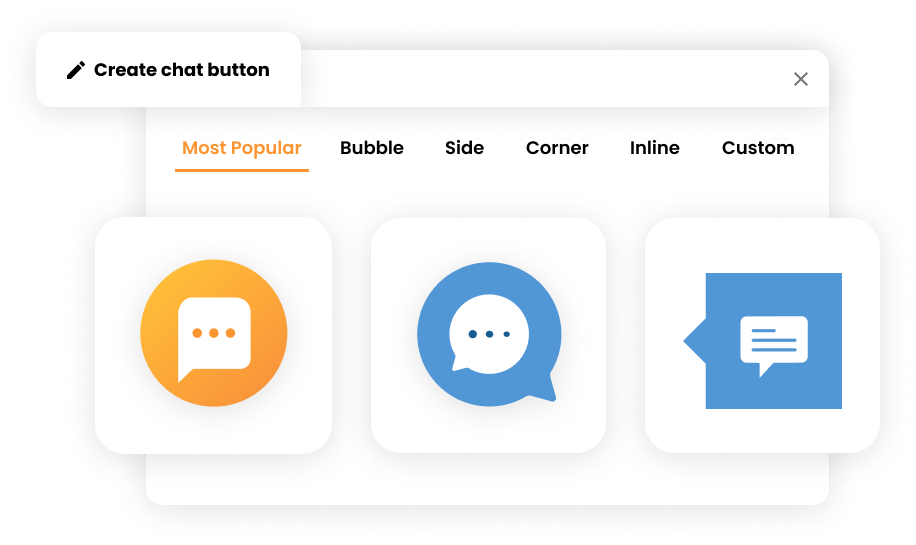 4. Set your timings
Decide on your working hours and configure the settings. Most live chat platforms let you set up an automated "offline message" feature for responding outside your working hours.
5. Create a pre-chat form
We've already discussed the importance of pre-chat forms. So, make sure you don't forget to configure it from the get-go to reap all of its benefits.
6. Prepare canned responses
Although you want your responses to be personalized, having a set of pre-written responses for common questions can save a lot of time. These messages can be tweaked to address the specific needs of each visitor conversation.
7. Train your staff
Train your customer service and sales representatives to effectively use the new live chat software. Besides providing them with a technical training, make sure they know how to handle different inquiries and have a thorough understanding of the company's products or services.
8. Test your live chat
Giving new features a test drive is always a good idea. Before officially launching, conduct a few tests to ensure that the chat is working correctly and efficiently. This way, you'll be able to avoid larger issues upon launch.
9. Integrate with CRM
Connect your live chat software with your customer relationship management (CRM) system. This will store the information of your leads and help you track your conversations and follow-ups.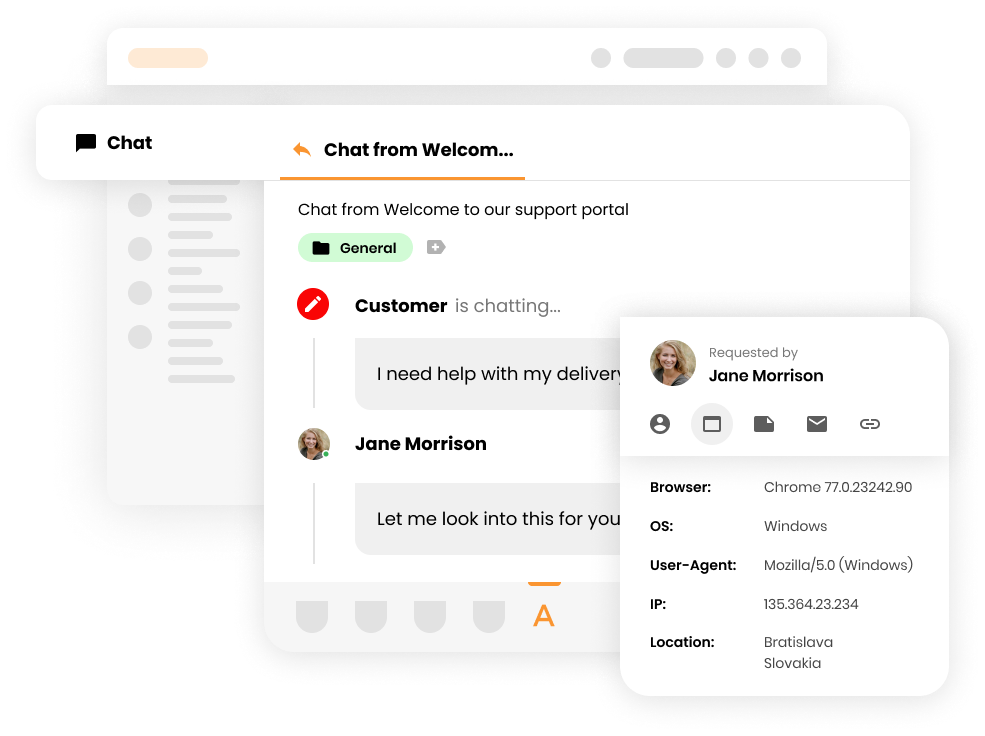 10. Analyze performance
Last, but certainly not least, regularly monitor and evaluate your live chat's performance. Use live chat metrics and analytics to identify areas of improvement and to gauge the effectiveness of the tool in generating leads.
For this, you can use chat tools such as LiveAgent's live chat embedded tracking that allows you to track conversions from live chat sessions in Google Analytics.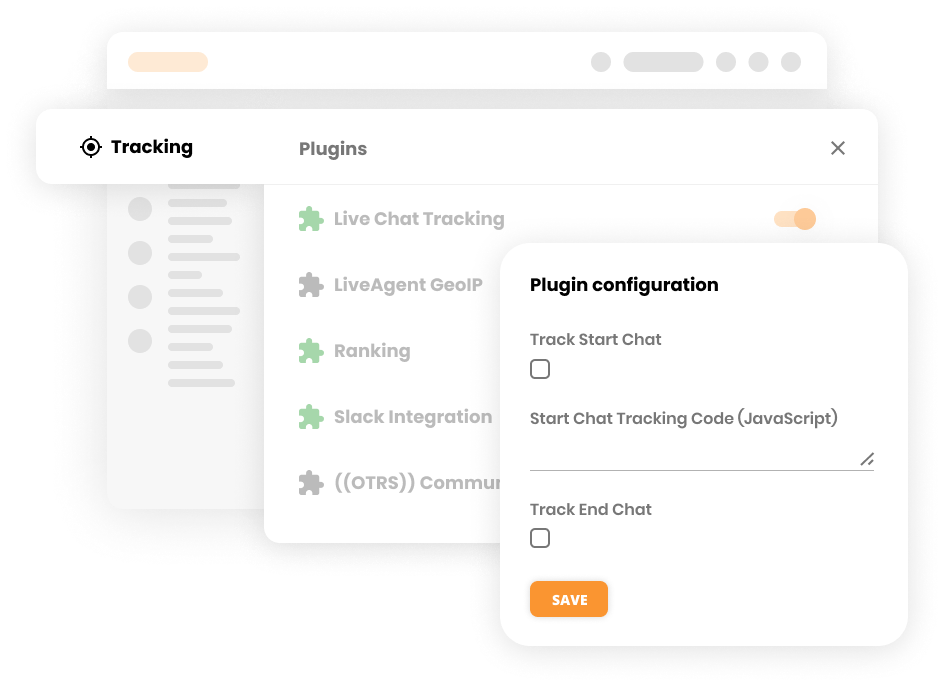 What are popups, and why are they important to your lead generation strategy?
A popup is simply an overlay or modal that appears over the regular content on your website. Visitors can choose whether they want to engage with them.
Over the years, popups have developed a bad rap — but not because they're ineffective. Consumers have complained about popups that are difficult to close, that appear too soon in the user experience, and that distract visitors from their goals when visiting a website.
You can avoid those pitfalls by deploying popups in a customer-centric way. In other words, consider how website visitors will react to a given popup and whether the popup adds value to the overall experience.
How to find the best tools to improve your live chat lead generation?
When looking for live chat software in terms of live chat lead generation, there are multiple factors to keep in mind. Let's briefly discuss them:
Easy integration: The live chat software should easily integrate onto your business website and synchronize with various CRM systems, so you can follow up with your leads effortlessly.
Accessibility and ease of use: The software should be user-friendly for both your customers and your customer service team. It should be easy to access, navigate, and operate.
Customizability: The ability to customize the live chat widget to match your brand aesthetics is essential. It should enable you to change the color, style, position, and even the pre-chat surveys.
Real-time interaction: The chat tool should support real-time interactions to facilitate seamless conversation with your leads. It should also offer features like automated responses to frequently asked questions, thus offering immediate help to your site visitors.
Advanced analytics: The system should provide insights into interaction history, customer behavior, peak times, etc., helping you adapt your lead generation strategies better.
One such chat software that fulfills all these factors is LiveAgent. Although, it isn't just live chat software; it's a comprehensive customer support solution that includes ticket management, social media integration, and a built-in call center. Its live chat feature can be customized to match your brand, and it integrates well with popular CRM systems for seamless lead management.
You can give LiveAgent a test run during the 30-day free trial to examine each of these aspects and see, in real time, how the system can boost your lead generation.
Real-life examples of live chat lead generation strategy: Get inspired!
To illustrate the power of live chat for capturing leads, let's look at three examples of successful companies swearing by this strategy.
Huawei
Huawei is a leading global provider of information and communications technology (ICT) infrastructure and smart devices. Founded in 1987, the Chinese multinational is headquartered in Shenzhen, Guangdong. Huawei operates in more than 170 countries and regions, serving over three billion people around the world.
Huawei utilizes LiveAgent's live chat and chat invitations to actively engage with their customers. This method not only helps them to generate more leads, but also significantly reduces the number of calls to their contact center each day, consequently saving a considerable amount of time.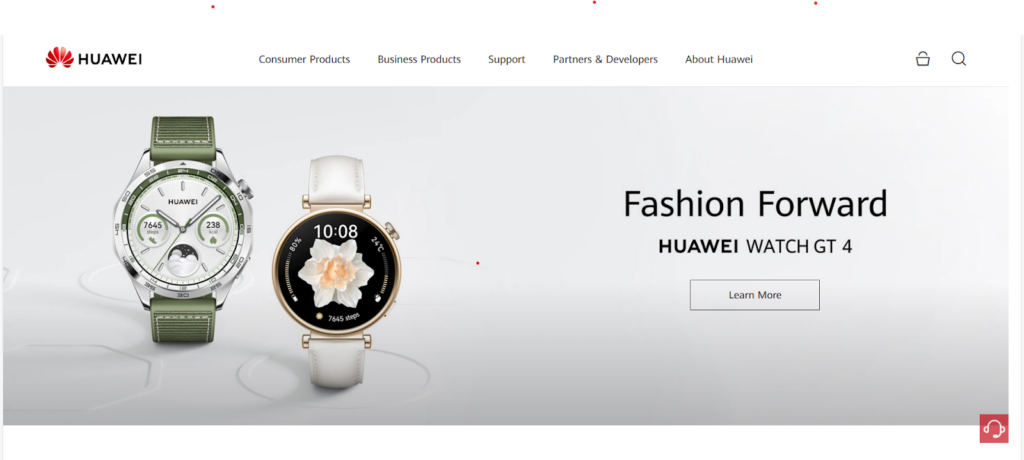 AquaSprouts
AquaSprouts is a company that specializes in designing and manufacturing aquaponic gardening systems. They are committed to promoting sustainable living and education about aquaponics.
AquaSprouts, used LiveAgent to achieve customer satisfaction ratings of 96.5%. Using five support agents, Aquasprouts has handled 500 inquiries per month since joining LiveAgent and switched from Zendesk.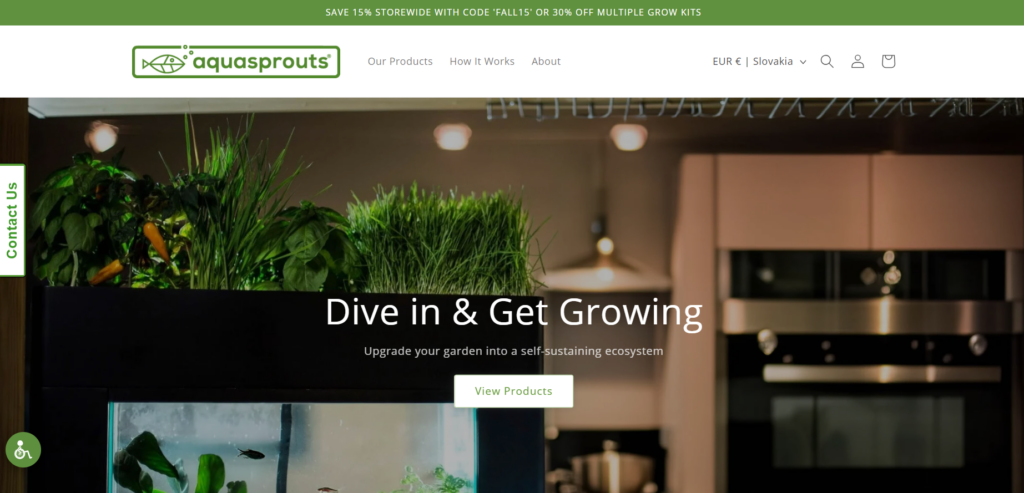 BMW
BMW is one of the best-selling luxury automakers in the world and is known for its performance and luxury vehicles. BMW has extensively used live chat in their marketing strategy as well. They integrated live chat in their online showrooms to ensure that customers could get immediate responses to their inquiries about car models, prices, and other features. This facilitated faster communication and increased conversions, making live chat another marketing strategy channel for generating potential leads.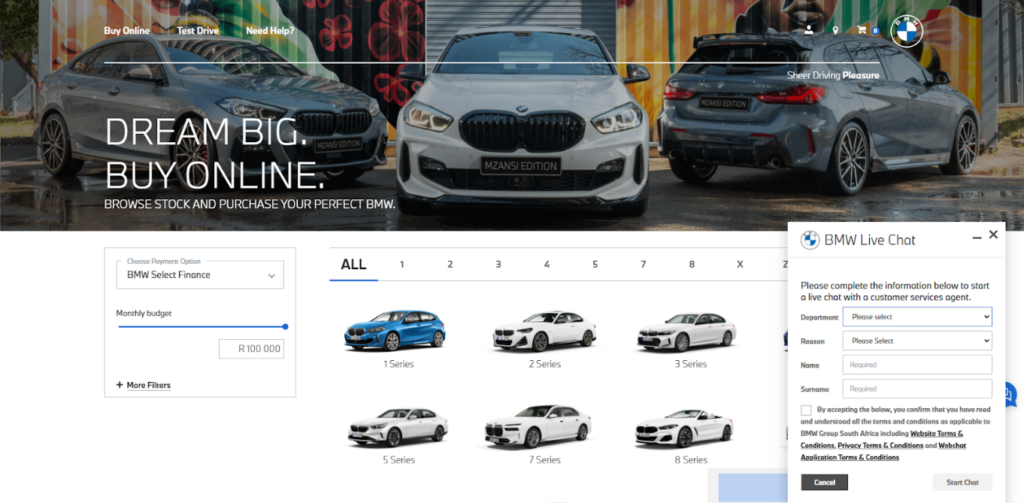 Conclusion
Customer engagement platforms like live chat have proven to be powerful tools for capturing potential leads and converting them into satisfied customers. With its speed, convenience, and personal touch, live chat has remarkably sustained and grown its staying power.
Strategies like customizing pre-chat forms, making interactions personal, using canned responses, offering discounts, and many more have redefined the live chat experience. They have not just limited it to solving customer service inquiries, but also paved the way for it to be an efficacious lead generation tool.
Whether you're a small business owner or a multinational company executive, integrating live chat into your lead generation strategy could open up new avenues for growth. With the right blend of tactics, technology, and timing, live chat can transform the way you engage with your prospective customers and forge enduring relationships.
If you're ready to explore the power of live chat to bolster your lead generation, try LiveAgent, a comprehensive chat platform that offers you a free 30-day trial. Take the leap, and gear up to witness the change it brings to your business growth.
Streamline your lead generation with LiveAgent's live chat
Sign up now for our 30-day free trial - Let's transform your business together!
Frequently Asked Questions
How does live chat ensure 24/7 availability for new leads?

By utilizing automated sales chatbots, companies can respond to inquiries at any time of the day or night. These pieces of software can answer common questions, gather information, and even schedule appointments, ensuring that potential leads are engaged immediately. This constant availability increases the chances of converting these leads into customers at the beginning stages of the sales process.

How can chatbots help in lead generation?

Chatbots can streamline lead generation by engaging with website visitors 24/7, answering their queries instantly, and providing personalized recommendations. They can also collect valuable customer information and preferences during these interactions, which can be used for targeted marketing and sales strategies. Furthermore, chatbots can automate the initial stages of the sales funnel, such as scheduling appointments or directing potential leads to relevant resources, increasing conversion rates.

What are the two types of lead generation?

The two main types of lead generation are inbound and outbound. Inbound lead generation involves attracting potential customers to your business through content marketing, social media, SEO, and branding. Outbound lead generation, on the other hand, involves reaching out to potential customers directly through cold calling, direct mail, or email marketing.

How to use A/B testing for live chat lead generation?

This involves creating two different versions of the chat interface or script and exposing them to different segments of your audience. The performance of each version is then measured based on the number of leads generated. The version that generates more leads is considered more effective and can be implemented for wider use.

What are common pitfalls to avoid in live chat lead generation?

These pitfalls include neglecting to respond promptly to inquiries, which can lead to lost leads. Another common mistake is not training chat agents adequately, resulting in poor customer service and communication. Lastly, not having a clear and effective strategy for lead qualification and follow-up can result in missed opportunities and abandoned customer journeys at the beginning stages.