Email remains a considerable part of a company's outreach strategy even though social media has become increasingly popular. For example, at the start of 2020, over 306 billion emails were received and sent daily, with over 4 billion active email users. The latter is still growing and is projected to reach 4.6 billion by 2025. While it is an impressive statistic, it is also a sign of the importance of proper email communication with your customers, both existing and potential ones.
When establishing trust between you and your customers, you'll need not only great email campaigns but also to make sure your email customer service etiquette is up to scratch. Starting with your welcome and onboarding emails, every aspect of customer service communication should be smooth and professional. 
Discover how to implement email etiquette in your customer communication by reading this article. 
What is email etiquette?   
Email etiquette refers to the use of professional language in electronic correspondence with the brand's customers. Depending on the audience and email purpose, the chosen language can be formal or informal, yet always intended to show professionalism and mutual respect between the client and the company. 
The use of email etiquette shows your clients that you value and care about maintaining good relationships with them and can represent your brand adequately.
Why is is email etiquette so important
Using email etiquette helps you communicate with your clients more effectively and ensures all the information you send to them is accessible and transparent. Irrespective of whether you are sending an automated confirmation email or a detailed "how-to" guide. 
Always try to showcase the following in the way you communicate:
Professional attitude: with proper email etiquette, you and your employees come across as more professional to the recipient.
Effective communication: when you adhere to correct email etiquette, all the messages sent are direct and informative. 
Reputation protection: maintaining good email etiquette helps prevent minor mistakes, typos, and abandoned emails that can harm your reputation.
Even though email etiquette is not rocket science, what it offers is more beneficial than you might imagine.
Email etiquette tips for better customer service
In terms of email etiquette, there are always opportunities for improvement. Among other things, you can adjust your brand's tone of voice, optimize the size of your messages, include an email signature, and experiment with design. 
Here are seven tips to help you to perfect your customer service email etiquette. 
Write in a professional tone
The term "professional tone" means something different to everyone. Some people think that email message without mistakes is already professional enough, while others consider formal language without bias and slang to be the one.
No matter the definition, to maintain a professional writing style and effectively communicate through email, keep in mind the following techniques:
Analyze the brand's target audience. Some companies will need to adhere to formal language and choose "Dear Mr. Alex Smith" over "Hey Alex." That's okay. As long as it suits your brand's values, niche, and audience, of course. If you are using an informal or casual tone in your communication model, be sure not to get too personal. 
Avoid bias and rude language. Customers might not understand things that seem obvious to you. If a client has multiple questions and requests, be patient. People may not be aware of the specific details or nature of their inquiry. Ask instead of making assumptions. 
Keep it simple. Customers expect prompt responses to their customer service questions. Avoid using complicated jargon and terminology. Try to explain everything in the simplest way possible. A straightforward, concise message is more professional and sincere than a long, wordy one.
Check email grammar and spelling
That might sound obvious, but is it? Ask yourself, how many times did you receive an email with a typo or subject line written all in capital letters? It may not seem like a big deal, but it may weaken your email content.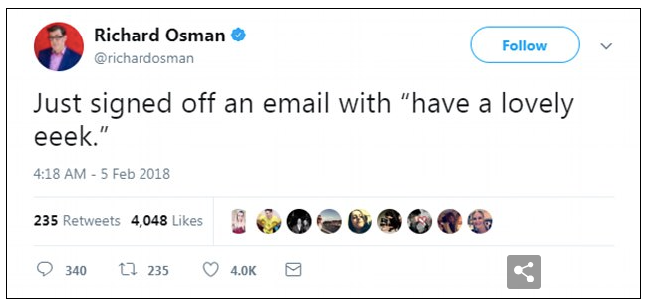 Correct grammar and spelling make your emails more understandable and easier to read. Also, proofreading your emails avoids the possibility that they will be scrolled through without being read, or worse, end up in spam folders. It also prevents embarrassment on your part when you discover what you sent. 
Before you hit "send," show the email to your colleague to get a different perspective. However, if you send hundreds of emails every day, it's impossible to have each checked by a human. Using programs such as Grammarly, Conversion.ai, or ProWritingAid will help you identify all grammatical errors and improve your text quality. They say good writing is bad writing with lots of editing. We cannot agree more. Do you? 
Avoid sharing unnecessary emails
Although you might believe that your brand is unique, the average recipient subscribes to more than a dozen other companies offering similar products and services. 
For your business to stand out among competitors (or just among all the rest in your clients' inboxes), you shouldn't overwhelm people with messages on a regular basis. Consistency is good, but email quantity should be adequate. 
Make sure you share important product or seasonal updates, promotional offers, or personalized coupons at a time when they will not seem spammy to your recipients. For example, if you have recently addressed a customer concern, there is no need to share more issue-related articles if everything was successfully resolved.
If you want to know how your customer support did, share a survey asking to rate your services from 1 to 10 and add a question on what to improve if the answer was below 6. If people fail to respond, there is no need to send several emails in a row asking for feedback. Those who want to comment or rate you will do so after receiving your first message.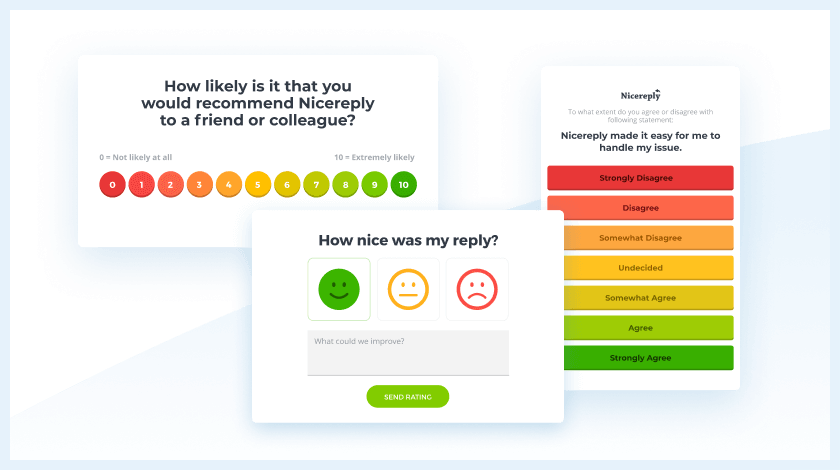 Remain tactful when responding to angry emails
Not everything always goes as it's supposed to. Deescalating problematic situations requires a calm, collected approach. 
Several factors can lead to customers' frustrations: slow website load speed, lack of information about a product or service, or misdelivered parcel. While some people react in an understanding way, others can write a long, angry, and sometimes overly personal complaint email.  
The best thing you can do here is never getting defensive, remain calm, and maintain a friendly but professional tone. If you cannot immediately resolve the issue, inform the customer and provide them with an ETC (estimated time of completion). 
Hi [Name],
On behalf of our company, I want to apologize for sending you a defective item.
Our team tries to implement effective quality control for our products, but we failed this time, and we regret that your product slipped past our quality measures. I realize it was frustrating for you and I'm very sorry.
In order to make things right I'd like to propose two solutions:
[Solution 1: for example, full refund]
[Solution 2: for example, replace the product with a new one]
All you have to do is inform me what suits you best and leave the rest up to me.
Thank you for your patience.
[YOUR SIGNATURE]
Look at the above example of a perfectly crafted apology email. While it may be difficult for your team to reply in a friendly manner to a rude emotional email message, always remember — each communication represents the whole brand, not just the customer service representative. 
Positive customer service emails that contain an outline for each step necessary for a resolution will put your customers' minds at ease. As a result, your company image and retention rate will remain intact.
Respond promptly and offer assistance
No one loves delays, especially when there is a pending issue or problem which requires instant assistance. For example, if a customer gets stuck during the checkout process and has to wait for a customer support team's response, the chance of conversion only decreases. 
It is possible to provide immediate assistance by integrating additional customer service tools like a live chat software. During a live chat session, people will expect a reply within a few minutes. If no one responds, don't think that they will look for an alternative way to get in touch with you. Instead, they will leave with the thought of a bad customer experience with you from the start. Yet another example of the importance of good communication etiquette, whether via email or live chat.
The same goes for regular clients. The more they need to wait every time they submit their concern through an email or a contact form, the faster they will find companies that can provide better customer support. Your team should be able to respond promptly. In situations that require more time, acknowledge that you've received the email and promise to respond as soon as possible.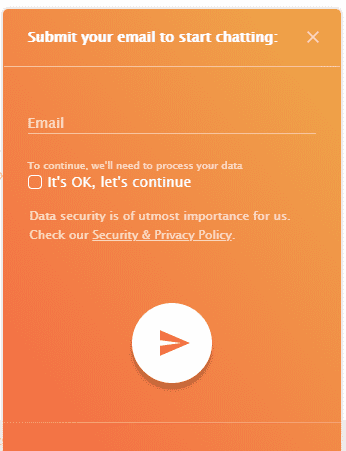 Address consumer concerns
Clients will always have questions. Some are easy to resolve. Others will require extra time and effort from your team to provide an accurate answer. 
If a consumer has a question, never direct them to the brand's FAQ page or knowledge base without first providing an accurate response. If you do include a link for them to reference, then they will know it exists. However, the link is not a substitute for your response.
Put yourself in the customer's shoes. Imagine that you have been struggling to fix an issue on a website for some time. You attempted to fix it but had no success. So you decide to seek help from those who are supposed to assist, and their reply is a backlink.
Customer service agents need to understand that users might be experiencing problems that aren't their fault. For this reason, it's imperative to explain everything and include a clear call to action for the customer to follow.
Minimize automated responses
Automated responses are a common feature used for workflow optimization. However, it is crucial to understand when it is relevant to send them. The use of them out of context can lead to customer confusion and frustration. 
Automated emails sent to acknowledge a consumer request or inform about out-of-office hours are an efficient tool for reducing customer reps' workload.  
However, it is vital to show your professional attitude towards every consumer request to maintain proper email etiquette. Generic and impersonal emails can appear rude and unprofessional. 
The use of canned replies and email templates can be time-saving, but they should be customized for each recipient.
Wrap up
As email marketing keeps expanding, customer service email etiquette is important like never before. 
Maintain your brand's reputation by responding to customer inquiries promptly, maintaining a correct tone, and proofreading all emails.   
Each email your customer service team sends reflects on your brand. Email etiquette requires little effort but can yield incredible results and help you form and nurture long-term relationships with customers.