Have you ever wondered how some businesses seem to handle customer inquiries with lightning-fast speed? You send them a message, and boom, you receive a response almost immediately. The answer is quite simple. It's either a well-designed chatbot or a dedicated live chat support team. But here's the million-dollar question: which one should YOU choose for your business? Both of these solutions have their perks, but which one will truly take your business to the next level?
Don't worry! In this article, we're going to uncover the secrets behind chatbots and live chat. We'll explore their differences, discuss the factors you need to consider when making your decision, and even show you how to implement them seamlessly into your business. So, grab a cup of coffee, sit back, and let's figure out if you need a futuristic chatty bot or the charm of personalized human live chat!
What exactly is live chat?
Let's start with the live chat. Imagine you go on a website and notice a little pop-up box in the corner of the webpage, inviting you to chat with an agent right then and there. You can ask them questions, ask for assistance, or get more details about their products/services in real-time. That is the magic of live chat!
One popular example of live chat software is LiveAgent. It provides a reliable live chat feature that enables your customers to connect with your customer support team seamlessly. It's fast, effective, and takes customer service to a whole new level.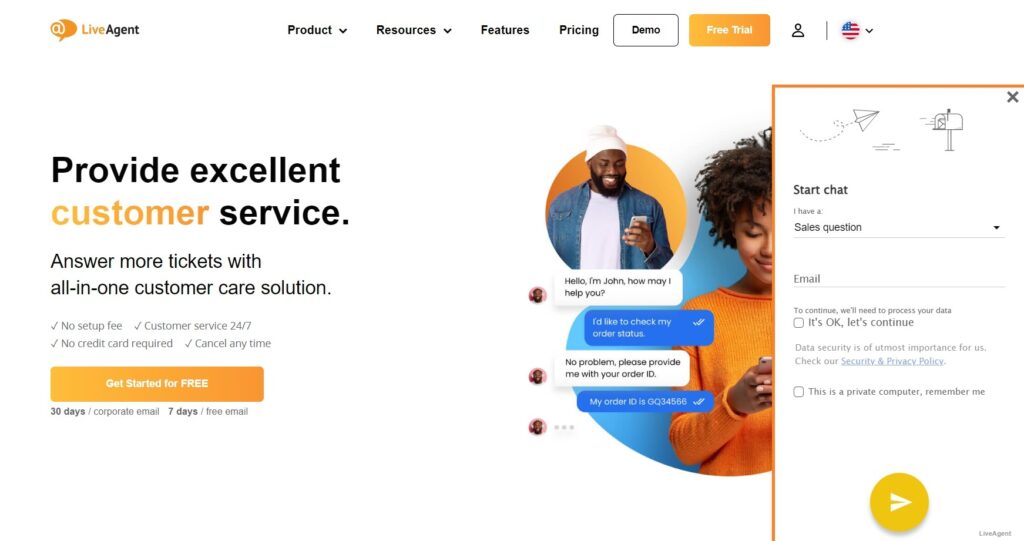 So, if you're a business owner who values personal touch and real-time interactions, live chat might be exactly what you are looking for!
Main benefits and drawbacks of live chat
When it comes to customer support, there's nothing quite like live chat. But it also has its strengths and weaknesses. So, let's take a closer look at the benefits and drawbacks of this communication channel.
Benefits of live chat
Real-time support: Live chat allows instant communication between your customer support representatives and customers. Customers can receive immediate assistance, eliminating the frustration of waiting for an email response or being put on hold during a phone call.
Personalized conversations: By having a back-and-forth conversation, agents can understand the customer better and adjust responses to their individual writing style – creating a more personal connection.
Increased customer satisfaction metrics: By offering a live chat option, you show your customers that you are committed to providing superior customer service and that you value their time.
Multi-tasking: Live chat agents can easily handle multiple conversations simultaneously which maximizes efficiency, increases engagement rates, and optimizes your team's productivity.
Prevents cart abandonment: According to a study by Forrester, around 44% of customers agree that having the ability to talk to a customer service rep in the middle of the online purchase process is one of the main advantages of live chat. Customers are able to ask questions related to the purchase just in time before changing their mind.
Instant customer feedback: Customers can rate how satisfied they were with the assistance right after the conversation is over. This will give you a great overview of your agent's performance, and identify areas for improvement.
Chatbot automation: You can connect different types of chatbots to your live chat tool, taking the workload from your chat agents. These bots can handle the first introduction and data collection as well as answers to FAQs, and other simple tasks. They can then proceed to a human agent when more complex tasks arise.
Drawbacks of live chat:
Limited agent availability: Live chat is typically only available during specific hours which means customers may have to wait if they try to reach out outside of these working times.
Dependency on staffing: In order to maintain an effective live chat service, you need dedicated staff members to handle the conversations, which could be challenging if you have a limited team or sudden spikes in incoming customer inquiries.
Language barriers: Depending on your customer base, language barriers may arise. These can lead to confusion or miscommunication during live chat interactions.
First response time expectations: The average time for answering messages in live chat is between 30 and 60 seconds. This is what the customers expect before becoming frustrated and leaving. Therefore, agents need to keep up and be able to fulfill these expectations.
What exactly is a chatbot?
Now, let's dive into chatbots. Chatbot is a computer program designed to simulate human conversation and provide 24/7 customer support without the need for any human intervention. They are powered by algorithms and artificial intelligence, making them capable of understanding and responding to customer queries in a conversational manner. It's like having an assistant that never gets tired.
Have you ever visited a website and noticed a little chat window that pops up, asking if you need assistance? If you engage with it, you may be conversing with a chatbot. They can handle various tasks, such as answering FAQs, collecting customer information, or even placing orders.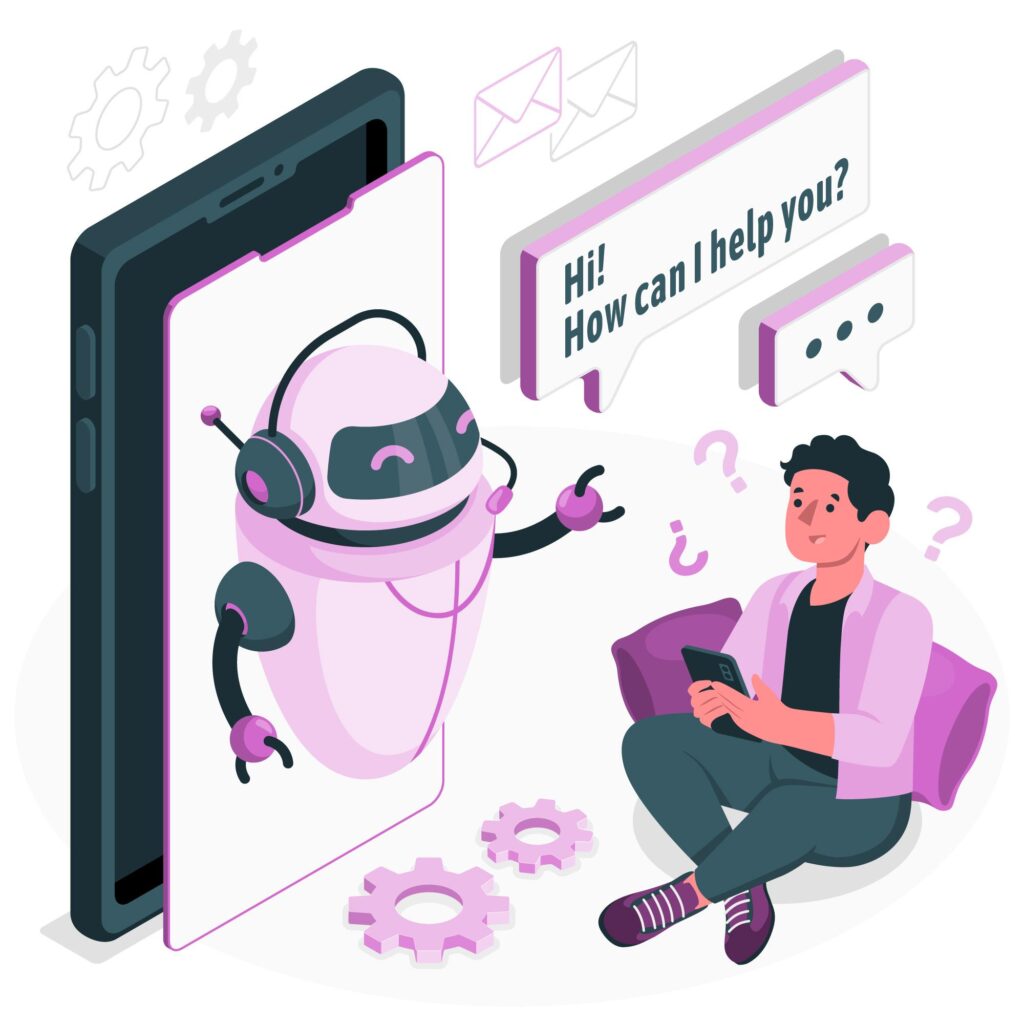 Main benefits and drawbacks of chatbots
While chatbots offer many benefits, it's also important to keep in mind that they come with some drawbacks as well.
Benefits of chatbots:
Available 24/7: Unlike human agents, chatbots are always ready to assist customers, whether it's the middle of the night or a holiday. They provide instant access to information, delivering a seamless customer experience.
Scalability: Chatbots can easily handle multiple conversations simultaneously. This scalability allows businesses to improve engagement rate, and serve a larger customer base without any additional costs.
Consistency: When done right, chatbots can provide consistent responses every time, eliminating the risk of human error or information gaps.
Fast and efficient: Chatbots can quickly analyze customer inquiries and provide quick responses which significantly reduces wait times. This efficiency can lead to excellent customer service and increased customer satisfaction.
Multi-language support: Another advantage of chatbots is that they can be programmed to handle customer inquiries in multiple languages, breaking down language barriers and reaching a wider audience.
Drawbacks of chatbots:
Lack of human touch: Unlike chatting with a human agent, chatbots lack the personal touch and human empathy that some customers may require. They can feel impersonal, especially in complex or emotionally charged situations. This can result in poor customer service, bad experience, and customer churn.
Limited understanding: Chatbots rely on programmed responses and algorithms, which means they may not fully understand some unfamiliar words or phrases. They are only as good as the data and programming they've been provided.
Complex implementations: Implementing a chatbot solution can be quite a complex process that requires a level of technical skills and ongoing maintenance. It may not be suitable for businesses without the necessary technical resources.
Initial learning curve: Chatbots need time to "learn" and improve their responses based on different customer interactions. During the initial stages, they may not provide the level of accuracy and efficiency desired.
Advanced chatbots can be expensive: Chatbots that are able to solve more challenging customer inquiries can cost more than simple ones. This defeats their purpose to save money and be more cost-effective.
What is the difference between using live chat vs. chatbot?
Now that we discussed what live chat and chatbots are, and what are their pros and cons, let's explore the key differences between these two customer support powerhouses. They may seem similar at first glance, but there are significant differences that can impact the way your business engages with customers.
Are you leaning towards the personal touch and reliability of live chat? Or are you more interested in the efficiency of chatbots? Whether you're on team live chat or team chatbot, keep reading, to find out which one will be able to benefit your business the most.
Chatbots vs. live chat: 15 factors to decide
Let's explore 15 crucial factors that you should consider when deciding between implementing live chat or chatbot software into your customer service strategy.
1. Speed of response
Live chat:
Live chat provides immediate responses and allows customers to engage in real-time conversations with support agents. However, the speed of response heavily relies on the skills and availability of your support team.
If you provide 24/7 live chat availability, you can provide round-the-clock customer service. However, if you have only limited availability, customers may experience delays if they reach outside working hours.
Chatbots:
Chatbots offer instant responses available 24/7. They are powered by AI algorithms that are able to analyze customer queries and provide automated replies within seconds. Your customers can therefore receive quick assistance regardless of the time of day or night.
Actionable advice: If your business requires rapid responses to customer inquiries, consider implementing chatbots for immediate assistance. But, if your business interactions are less time-sensitive and you have a dedicated support team available during business hours, live chat might be a more suitable option to provide that additional personal touch.
2. Precision and accuracy
Live chat
Live chat excels in providing precision and accuracy, especially when it comes to handling more complex inquiries. Agents can better understand the nuances of customer inquiries and provide more tailored and personalized solutions. However, human agents can also occasionally make mistakes or require additional time to research complex issues.
Chatbots
They are programmed with predefined responses to handle simple queries with precision and accuracy and with no human involvement. This means that for common inquiries or FAQs, chatbots can provide responses without errors. However, when faced with more complex or unique issues, chatbots may struggle to understand and therefore provide accurate responses.
Actionable advice: If precision and accuracy are crucial factors for your business, consider using live chat. Complex, unique, or sensitive queries can benefit from the expertise and empathy of a real human support agent. On the other hand, for handling routine inquiries, chatbots can effectively provide accurate responses. So, analyze the nature of your customer inquiries to determine which option aligns best with your needs.
3. Cost and scalability
Live chat:
Live chat can become more costly as your business grows and customer inquiries increase. You will need to scale your customer support and hire additional agents according to the increasing demand. However, live chat provides a valuable personalized touch that many customers appreciate and that creates a positive customer experience.
Chatbots:
Chatbots are more cost-effective and scalable. Once implemented, they can handle a high volume of inquiries without the need for additional support agents. However, the initial investment in developing and implementing a chatbot may be higher. Also, the more advanced the chatbot, the higher the price.
Actionable advice: If you're a cost-conscious business with a high volume of inquiries, chatbots can be a better cost-effective choice. You can implement a chatbot to handle routine inquiries, freeing up your support team to focus on more complex cases. But, if you have the budget to invest in personalized support, live chat might be more suitable for your business. Consider your business's budget and scalability requirements to make a decision that aligns with your financial goals.
4. Customer experience
Live chat:
With live chat, customers have the opportunity to engage in conversations with a human support agent, who can provide empathetic and personalized responses. This can create a sense of trust and help you build stronger connections with customers.
Chatbots:
Providing instant support available 24/7 can also help to enhance the customer experience. However, chatbots lack the human element and may struggle with understanding more challenging customer inquiries that require empathy and understanding.
Actionable advice: If your top priority is delivering an exceptional customer experience, live chat can provide that personal touch and create a stronger bond with customers. However, don't underestimate the role of chatbots in enhancing the customer experience. Their ability to provide immediate support around the clock can be a great benefit. To make the right decision, assess your goals and consider how you can strike the right balance between personalized service and efficient automation to create a memorable customer experience.
5. Integration and automation
Live chat:
In order to integrate your live chat tool with other third-party applications, such as CRM systems, ticketing systems, etc. you need to choose a provider that will be able to provide this with minimal effort. By choosing the right live chat software solution, you can ensure that your customers will have a great experience across multiple platforms and channels.
Chatbots:
Chatbots also have great integration and automation capabilities. They can be seamlessly integrated with various systems and software. This allows for streamlined workflows and automation of tasks. Chatbots can retrieve customer information, update databases, and even perform actions like placing orders or scheduling appointments without any human supervision. This level of automation can significantly improve the overall productivity. However, it's important to note that implementing chatbot integration may require technical expertise and initial setup time.
Actionable advice: If your business relies on automation and integration with other systems, both options will be able to fulfill these needs. They offer the ability to streamline workflows, automate tasks, and improve work efficiency. However, keep in mind that implementing chatbot integration may require technical expertise and initial setup time.
6. Hybrid solutions
A hybrid solution allows you to leverage the strengths of both chatbots and live chat. Chatbots can handle an initial customer query, providing immediate responses and automating routine tasks. Using chatbots as the first line of support, you can reduce the workload on your human agents and ensure faster customer response times.
However, it's important to recognize the limitations of chatbots. They may struggle with more complex queries that require human touch. In these cases, having a seamless escalation process to live chat is extremely important. When a chatbot reaches its limits, it can seamlessly transfer the conversation to a live chat agent.
Actionable advice: Consider implementing this hybrid approach and combine chatbots with live chat for a well-balanced customer support strategy. This mixed approach allows you to leverage the benefits of both, and provide a customer support experience that combines efficiency with personalized interactions.
7. Language and multilingual support
Live chat:
When it comes to providing multilingual support through human agents, it can be a bit challenging, as it requires having a team of linguistically diverse agents. However, there are some live chat platforms that offer real-time translation capabilities. These translation features automatically translate messages in real time. This allows support agents and customers to communicate seamlessly, even if they do not speak the same language.
Chatbots:
Chatbots can be programmed to provide instant responses in various languages, eliminating the need for multiple human agents or external translation services. However, it's essential to note that chatbots may have limitations in understanding complex or nuanced inquiries in different languages.
Actionable advice: If your business operates worldwide or has customers who speak different languages, chatbots may simplify language support. By programming chatbots to handle multiple languages, you can provide instant multilingual assistance. However, for more complex support, especially where cultural context and empathy are vital, investing in live chat with multilingual capabilities can ensure more accurate and personalized communication.
8. Training and onboarding
Live chat:
Your agents require training to ensure they have the knowledge and skills to deal with difficult situations and handle customer inquiries effectively. You need to provide access to necessary information about your products/services, teach them how to navigate support systems and provide them with guidelines on customer communication. However, it can be a time-consuming process as new agents join the team or your processes change.
Chatbots:
On the other hand, chatbots offer a different advantage in terms of training and onboarding. Compared to human agents, they don't require extensive training. Additionally, updating chatbot responses can be done relatively easily, allowing you to continuously improve the customer experience. This can be particularly beneficial if your business frequently introduces new products or services, or if your support processes evolve over time.
Actionable advice: If you need a solution that can be deployed rapidly and updated easily, chatbots offer a distinct advantage. You can quickly implement changes to their pre-programmed responses to streamline your support process. However, while agents require ongoing training, they are better at handling complex or unique customer inquiries.
9. Availability and working hours
Live chat:
Customer support agents provide customer engagement in real time within your business's working hours. However, in terms of availability, it is quite limited. This can potentially result in delayed responses and lower customer satisfaction.
Chatbots:
This is where chatbots have a significant advantage over live chat. They offer 24/7 availability which allows them to handle customer inquiries at any time, regardless of the working hours or time zones.
Actionable advice: If your business operates globally or outside regular working hours, chatbots provide round-the-clock availability for your customers. This can be a significant benefit that adds value and can lead to better customer experience and satisfaction. Consider your business's operating hours and assess the need for 24/7 support to make an informed decision.
10. Data collection and analysis
Live chat:
Live chat allows you to collect more in-depth data through support agents who engage in conversations with customers and can gather valuable insights about their needs, preferences, and pain points. This qualitative data provides a deeper understanding and context which can be used by businesses to tailor their products or services accordingly.
Chatbots:
Chatbots, on the other hand, excel in collecting quantitative data. They can gather information such as customer demographics, repetitive questions, and common customer issues. This data enables businesses to identify trends and common patterns.
Actionable advice: Consider the type of data you need when choosing between these two solutions. If you require in-depth qualitative data and personalized interactions, live chat could be the right choice for you. But, if you want to focus on collecting quantitative data, chatbots may be a better alternative.
11. Security and data privacy
Live chat:
The security and privacy of customer information rely on the practices and protocols followed by the support agents. While most live chat platforms implement security measures, such as encryption and secure data storage, human error introduces the possibility of misuse of data.
Chatbots:
Because chatbots are automated computer programs, they can provide a higher level of data security, as they follow predefined scripts and protocols, minimizing the risk of data breaches. However, it is important to choose a chatbot that follows security standards, stores data securely, and encrypts sensitive information.
Actionable advice: If your business deals with sensitive customer information or has strict security requirements, it's crucial to assess the security measures of both options. Evaluate the encryption standards, data storage practices, and the ability to comply with your industry's data privacy regulations. Don't compromise the trust your customers place in you, and prioritize the protection of their data.
12. Customization and branding
Live chat:
This solution offers a high level of customization, as human agents have the flexibility to adapt their responses to match your brand and represent it accurately. They can provide personalized interactions, addressing customers by name and creating a friendly atmosphere. This level of customization allows you to reinforce your brand identity and build stronger relationships with customers. However, it can be challenging to ensure consistent brand messaging across multiple agents.
Chatbots:
Chatbots can be also customized to align with your brand's identity. They provide consistent and standardized responses, ensuring that your brand messaging remains cohesive. However, customization options for chatbots may be limited in terms of adapting them to unique customer interactions or when changing your business requirements.
Actionable advice: Consider how important customization and branding are for your business. If maintaining a consistent brand image and delivering personalized interactions is a top priority, live chat may be the better option. If consistent and standardized messaging is sufficient for your brand, chatbots can be an effective tool for ensuring brand alignment. So, assess your brand requirements and the level of customization needed to make an informed decision that reflects your business values.
13. Maintenance and updates
Live chat:
Frequent maintenance and updates are essential to ensure optimal performance and address any bugs or issues that may arise. Updates are crucial for security, as they help prevent vulnerabilities and protect customer data. Additionally, updates introduce new features and functionalities, enhancing compatibility with the latest technology.
Chatbots:
Regular maintenance and updates of the chatbot's knowledge base, programming, and algorithms are necessary to keep it running optimally. This can involve adding new responses, tweaking existing ones, or incorporating improvements based on customer feedback. Without proper maintenance and updates, chatbots might provide incorrect information, leading to a poor customer experience.
Actionable advice: When choosing between live chat and chatbots, it's essential to assess your capacity for maintenance and updates. Chatbots require regular attention to keep them updated with accurate information, while live chat requires ongoing training and quality control to maintain a high level of service. So, take into consideration your business's resources, budget, requirements, and capabilities to make an informed decision about maintenance and updates.
14. Reporting and analytics
Live chat:
Many live chat platforms provide advanced reporting options and analytics features. They allow businesses to gain detailed and valuable insights into agent performance, and customer satisfaction. Businesses can also track key metrics such as chat volume, response times, customer satisfaction ratings, conversion rates, and more. These insights help identify areas for improvement, evaluate the effectiveness of live chat support, and make decisions to boost customer experience.
Chatbots:
Chatbots also have reporting and analytics capabilities that provide valuable insights into customer interactions and the performance of the chatbot itself. These features typically include metrics such as chat volume, average response times, customer satisfaction ratings, and frequently asked questions.
Actionable advice: Determine your reporting and analytics needs for informed decision-making. Assess the key metrics that are most important to your business and consider the level of insights you require. If metrics like agent performance and response time data are important, live chat may be the better option for you. If you're more interested in analyzing common issues and optimizing your support processes, chatbots can be enough.
15. Industry-specific considerations
Live chat:
With its human touch, it can be beneficial in industries where personalized assistance and expertise are needed. For example, in healthcare, live chat allows patients to connect with professionals who can offer support and provide accurate medical advice. However, the availability and scalability of live chat agents can be a challenge in industries with massive volumes of customers or round-the-clock support needs.
Chatbots:
Chatbots can be beneficial in industries that prefer speed and efficiency. For instance, in e-commerce, chatbots can easily handle routine inquiries about products, shipping, and returns, providing instant responses and guiding customers through the purchase process. However, they may struggle with specialized or technical inquiries that require human expertise.
Actionable advice: Research industry-specific use cases and best practices to determine which option is the most relevant for your particular business. Take your time to explore case studies and understand industry-specific considerations to make an informed decision that aligns with your business goals. Remember, what works for one industry may not work for another, so dig deep and find the best approach for you.
Real-life example of companies using live chat
Looking at some real-life examples is a great way to understand how companies leverage live chat to enhance customer support. Here are some companies that have implemented live chat successfully:
Huawei
Huawei is a multinational networking and telecommunications company that provides solutions in 170 countries worldwide.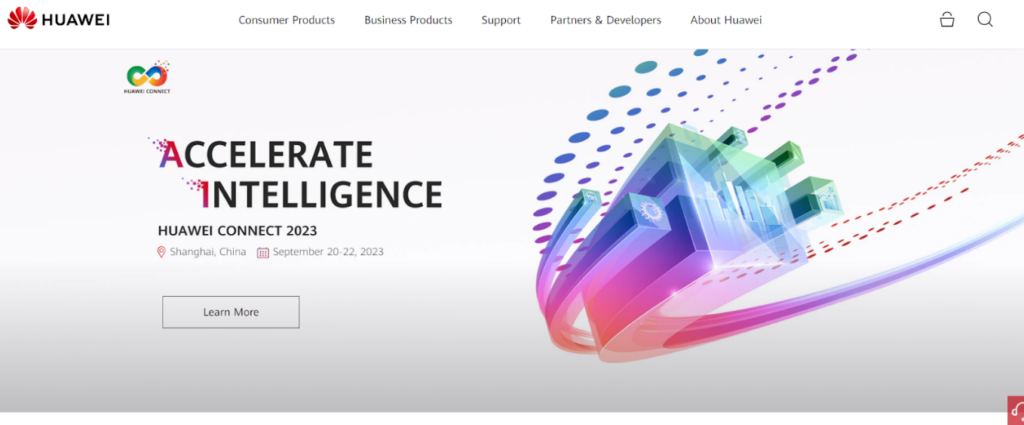 Huawei uses live chat and chat invitations provided by LiveAgent to help them proactively interact with their customers. By implementing real-time service, Huawei was able to increase customer satisfaction by 29%. In addition, by using live chat, they've successfully managed to save a lot of time each day by offloading a high % of phone calls.
Huawei also uses performance features to evaluate customer satisfaction by checking their feedback on their live chat experience. This feedback helps to increase the quality of Huawei's support agents by providing an overview of which agent is performing well and who needs more training.
Improvements achieved by implementing LiveAgent:
Enhanced online customer experience
Increased conversion rate
Increased brand loyalty and trust by providing real-time interaction
L&L Europe
L&L Europe is a company that builds and operates online casinos. They currently have 13 brands worldwide.

They use LiveAgent help desk software to collect all of the customer information and queries in one centralized system. They offer their customers three different ways to contact them, which include the contact form, email, and live chat.
As a multi-brand company, they have set up multiple departments in LiveAgent for every single brand which allows them to easily track all of the brands separately. The departments also allow them to allocate certain agents to certain departments. Since some agents have different language skills than others, they can be matched according to particular language needs.
L&L Europe uses the agent performance report to see which agents are performing the best and if there is a need for any additional training.
In the last two years, they noticed an 800% increase in the amount of chats that their agents handle each month.
Zappos
Zappos is an online shoe and clothing retailer that prioritizes providing exceptional customer support.
They decided to use live chat as their key communication channel. Zappos' live chat feature allows customers to connect with a customer support representative to get help with product recommendations, order tracking, or any other queries they may have.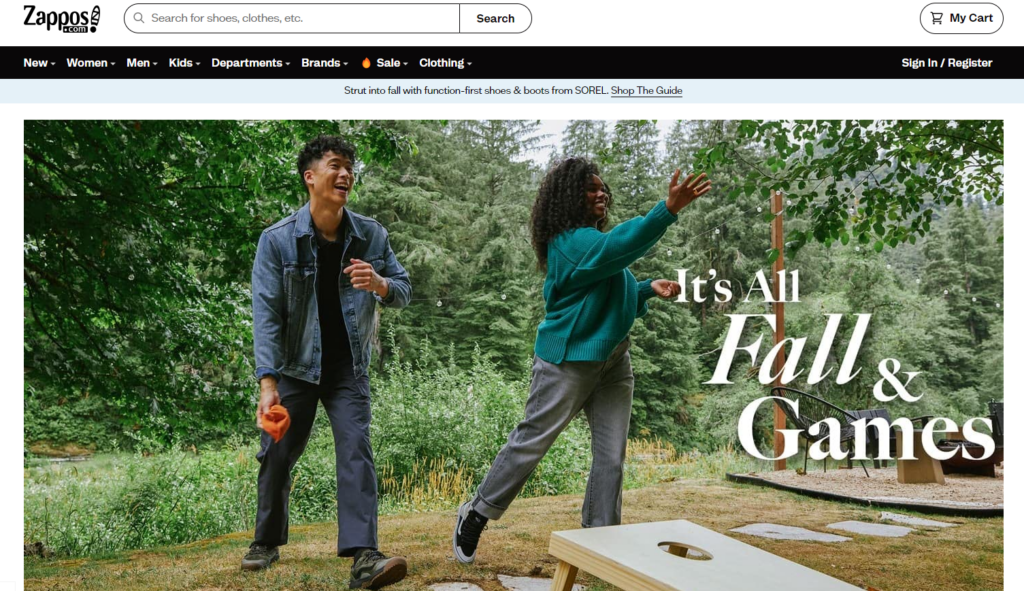 Airbnb
Airbnb is a global online hospitality platform that allows people to book accommodations in various destinations around the world. Airbnb has revolutionized the travel industry by connecting homeowners or hosts with travelers seeking alternative accommodation options instead of hotels.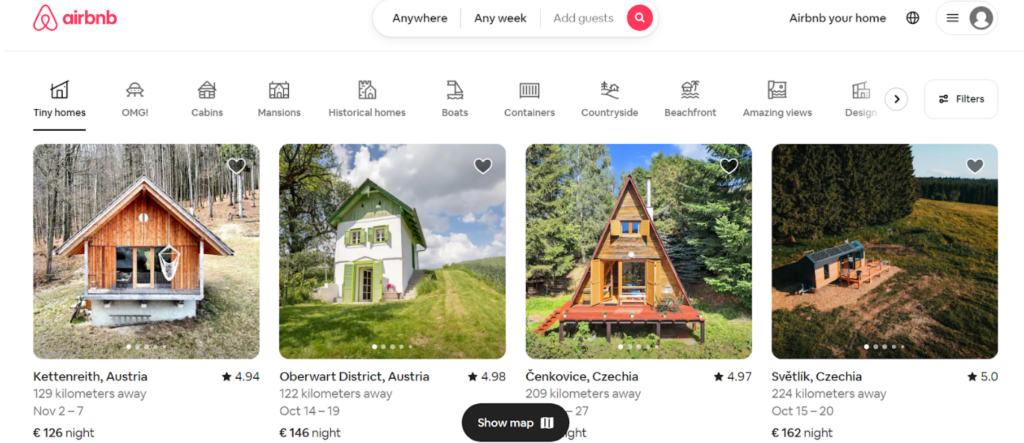 They are known for their innovative approach to customer service. Airbnb uses live chat to seamlessly connect hosts and potential guests by enabling them to communicate in real-time which facilitates quick resolutions to booking inquiries and ensures a smooth experience for all parties involved.
Real-life example of companies using chatbots
Chatbots have become increasingly popular among businesses for their ability to automate customer interactions. Let's explore some real-life examples of companies effectively utilizing chatbots:
Sephora
Sephora is a renowned beauty retailer that employs chatbots in innovative ways to assist customers with beauty advice and product recommendations. Their chatbot is called "Sephora Virtual Artist" and it uses augmented reality technology to help users virtually try on makeup, and explore a wide range of products.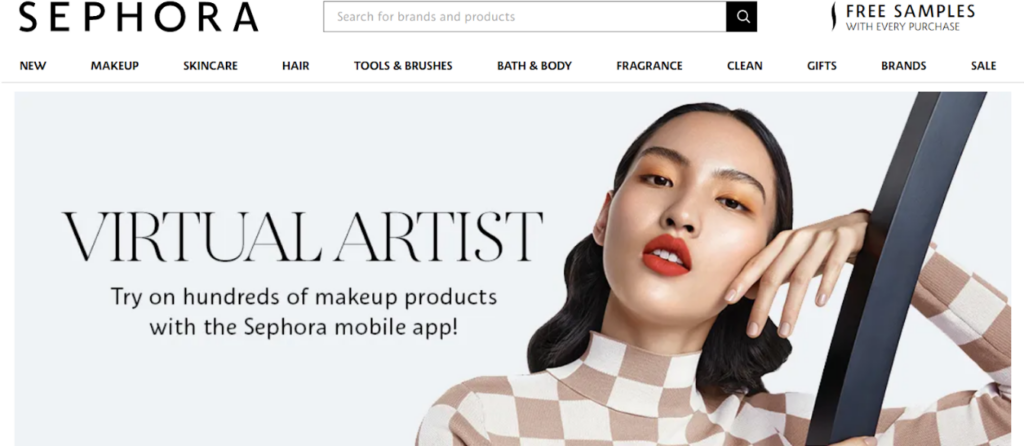 You can also get virtual step-by-step tutorials customized to your own face, color match your makeup, and compare hundreds of color swatches. You can learn to recreate different looks with instructions that map out exactly where to place the product on your face, and which products you need to achieve the desired look.
Duolingo
Duolingo is a popular language-learning platform that has revolutionized the way people learn new languages online. Their platform provides interactive lessons, exercises, and quizzes that cover various aspects of language learning, including vocabulary, grammar, listening, and reading comprehension.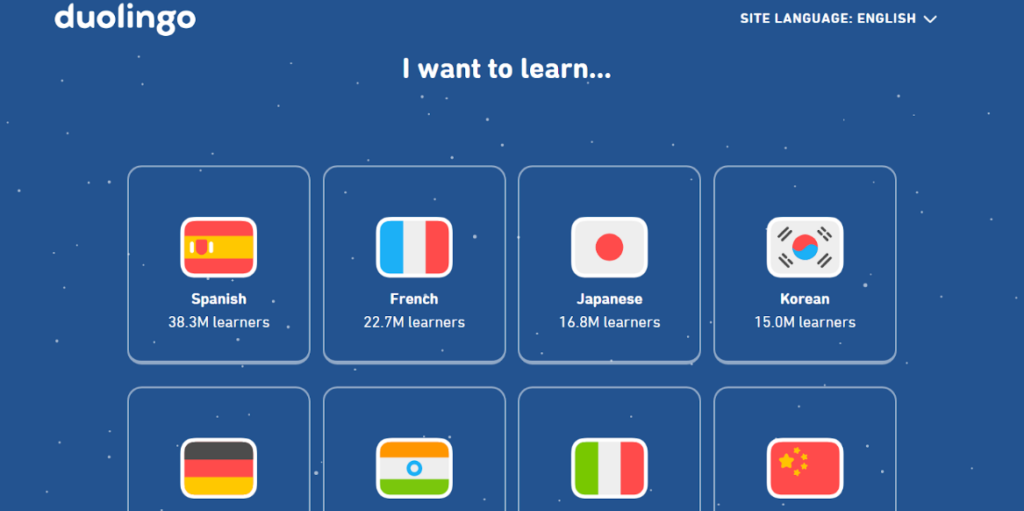 They incorporate chatbots to provide language practice and learning exercises. Users can engage in conversational interactions with these chatbots to improve their language skills. The chatbots help to simulate real-life conversations and provide automated feedback, creating an interactive and immersive learning experience.
National Geographic
National Geographic is a renowned global organization that focuses on exploration, science, conservation, and education. It is best known for its captivating documentaries and stunning photography that showcases the beauty and diversity of our planet.
National Geographic introduced a chatbot called Tina the T.rex. It is a virtual T.rex that answers your questions about the topic of dinosaurs. The bot was built to make learning an engaging and interactive experience.
How to Implement a chatbot or live chat in your business?
Implementing a chatbot or live chat in your business can be quite a straightforward process. However, it mostly depends on the provider you choose. Here is a general guide on how to implement them:
Determine your goals: The first step should be to identify what you want to achieve with the implementation of a chatbot or live chat. Your goals could range from improving customer support efficiency to increasing sales conversions.
Choose the right provider: Take your time and do your research in order to select a suitable chatbot or live chat platform that aligns with your business needs. Consider factors such as ease of use, features, customization options, integrations, security, and pricing plans.
Design and configure your chatbot or live chat: Depending on your choice, design the conversational flow and set up the responses for your chatbot or define the features and appearance of your live chat widget. Make sure that it fits with your brand identity and provides a seamless customer experience.
Add it to your website: Now it's time to integrate the chat widget into your website or mobile app. But don't forget to make it easily accessible and visible to users.
Test and refine: Before fully launching your chatbot or live chat, test its functionality and user experience. Make necessary adjustments if necessary to ensure everything is working smoothly.
Remember, implementation may vary depending on the specific platform or tools you choose. Do you want to know more? LiveAgent has an even more detailed article on how to add a live chat button to your website that's worth checking out.
Do customers prefer chatbots or live chat?
It's time to answer the burning question: Do customers prefer chatbots or live chat? Well, the truth is, it's not a one-size-fits-all answer. The preferences of customers vary depending on their individual needs, or customer demographics.
Chatbots offer the convenience of instant responses and 24/7 availability, which can be appealing to customers who are accustomed to quick solutions. They provide efficiency and speed, ensuring that customers receive immediate assistance without having to wait for a human representative.
On the other hand, live chat brings a more personal connection that some customers value. The ability to talk to a knowledgeable support agent in real time provides more personalized interaction. This is particularly valuable for complex inquiries that require a higher level of customer service. On top of that, when a problem occurs, a well-trained agent can provide empathy which is necessary to build long-term and loyal customer relationships.
According to Forbes, 86% of customers still prefer to communicate with a human agent and only about 30% believe that chatbots make it easier to address and solve customer service issues.
So, ultimately, it's important to have an understanding of your specific customer base and their preferences. To find out the preferences of your customers, you can conduct surveys, analyze their feedback, and monitor interactions that can provide valuable insights into what your customers like and don't like.
Key metrics indicating the need to switch from chatbot to live chat
Let's look at some key metrics that indicate that it might be necessary for your business to switch from a chatbot to live chat:
Low customer satisfaction score (CSAT): If you notice that the customer satisfaction rates are consistently low while using chatbots, it may be a sign that the chatbot is not meeting customer expectations when it comes to solving their inquiries.
High conversation abandonment rate: When a significant number of conversations with the chatbot are being abandoned by users before completion, it could suggest their dissatisfaction with the chatbot's assistance. Live chat can offer a more interactive and immediate solution, reducing the chances of users abandoning conversations.
Low-resolution rates: If chatbot interactions cause a high number of unresolved issues or frustrated customers, it may indicate limitations in the chatbot's ability to address certain queries effectively.
Many complex inquiries: If your business frequently receives many complex customer questions or inquiries, chatbots may struggle to handle them adequately. This can result in frustration and dissatisfaction.
Customer demand for human interaction: Monitoring customer feedback can reveal a preference for human engagement. If your customers consistently express that they prefer speaking with human agents, it could be an indication that live chat would be a more suitable solution for your business.
These are just a few key metrics to keep an eye on when you are considering the switch from chatbot to live chat. To delve deeper into this topic and explore more metrics, check out our full article on "15 Crucial Live Chat Metrics and KPIs in 2023"
Is it possible to transition seamlessly from chatbot to live chat?
To quickly answer this question, yes! It is absolutely possible to transition from a chatbot to live chat seamlessly.
Let's consider a scenario where transitioning from a chatbot to live chat can elevate your customer service and the experience of your customers.
Imagine a customer browsing your website. They come up with a few simple questions about your products/services. A chatbot can easily handle these queries and provide instant answers, right? But what if the customer encounters a more complex issue that requires personalized assistance or in-depth knowledge? This might become a problem for a chatbot. The chatbot gets stuck in a loop of answers that don't make sense and are not at all helpful. The customer gets frustrated and decides to leave. A scenario like that is not something a business wants to experience. However, transitioning to live chat can make all the difference and prevent this from happening.
By implementing a smooth handoff between the chatbot and a live chat representative, you give customers the best of both worlds. They receive quick and accurate responses from the chatbot, and when necessary, they can connect with a real person who can provide that human touch. So, whether it's a complex technical issue or simply a customer who prefers speaking to a human, giving your customers the ability to transition seamlessly from chatbot to live chat ensures that they will leave happy and satisfied.
But how to transition seamlessly from chatbot to a live agent?
There are multiple ways to do it. It can be a certain word or a command that the customer can type into the chat window that will initiate the transfer. For example, by typing "talk to agent" or "customer support", it lets the chatbot know that the chat needs to be transferred to an agent.
Another way is to program and train the chatbot to recognize patterns and detect when the conversation is not progressing anymore. For example, by asking the customer a question like "was this answer helpful?" and giving them the "yes" or "no" option, chatbot can gather necessary information about its helpfulness. If the customer answers "no" a few times in a row, it should trigger the chatbot to transfer the conversation to a live agent.
Once the chat is handed off, the agent will receive a notification and the chat can start. The conversation should continue in the same chat window to avoid confusion and to see the transcript of the previous interaction with the chatbot. However, if there are no agents available at the time, give the customer an option to leave a message or come back during business hours.
Conclusion
In conclusion, we've explored the unique features and benefits of both live chat, as well as chatbots. We've talked about how live chat can provide personalized human interaction in order to handle complex issues, build stronger customer relationships, and provide excellent customer service. At the same time, we discussed that chatbots offer speed, efficiency, and the ability to handle a massive volume of inquiries, making them great for repetitive requests and simple tasks.
However, to make the best decision for your business, you need to consider various factors that can help you make that choice. From individual customer preferences and the complexity of inquiries to scalability and cost-effectiveness, these factors will guide you to choose what aligns the most with your goals.
So, whether you choose the personal touch of live chat or the efficiency of chatbots, it's important to remember that customer satisfaction should always be your number one priority. If you're ready to try live chat for your customer support strategy, you can take advantage of LiveAgent's 30-day free trial and experience the change a live chat solution can make for your business.
Ready to elevate your customer support?
Experience the game-changing benefits of LiveAgent's live chat software. Start your free trial today and supercharge your customer interactions, increase conversions, and boost sales.
Frequently Asked Questions
What is the difference between web chat and live chat?

Web chat typically refers to a customer communication tool that lets website visitors interact with a company representative or a chatbot. Live chat refers to real-time conversations with live agents who are available to assist customers immediately.

What is the difference between a chatbot and a conversational bot?

Chatbot technology is designed to simulate human conversation. It uses pre-programmed responses or AI algorithms to engage with users. Conversational bot goes a step further by using natural language processing (NLP) capabilities to understand and respond to user inputs in a more human-like way.

What are the two main types of chatbots?

There are two main types of chatbots: rule-based and AI chatbots. Rule-based chatbots follow a predefined set of rules and responses based on specific keywords or patterns. AI-powered chatbots use artificial intelligence and machine learning to understand and respond to user inputs.

How does AI improve chatbots and live chats?

With AI, chatbots can analyze natural language, resulting in more accurate responses. It also enables them to learn from interactions over time, continuously improving their performance and providing more relevant support. In live chats, AI can help with automating processes and providing real-time suggestions to support agents, resulting in enhanced customer experience.