What is call monitoring software?   
Call center monitoring software is a contact center technology usually embedded in a contact center software solution. It's designed to enable call center managers or supervisors to streamline their call monitoring tasks and standardize support practices on their communication platform of choice. It can be used for monitoring a single call or monitoring multiple calls simultaneously.  
How does call monitoring work? 
Call monitoring software is available through cutting-edge cloud-based call center software solutions such as LiveAgent. Its ingenious design enables supervisors to monitor any phone call handled by the inbound call center and outbound call center.
It allows supervisors to listen in on the conversations with customers. They can listen in on calls without the caller or agent knowing, speak to agents without the caller knowing, or speak to the caller and agent on the line. Thanks to call monitoring, companies can address poor agent performance issues or provide hands-on training to new call center employees. Another significant part of call monitoring is call recording software that provides call recording services. It allows call center managers to record calls for later study, or to use them for training other contact center agents.
Improve the call center customer experience
Discover all of the features that LiveAgent has to offer.
Who uses call monitoring software? 
Call center monitoring software is a go-to solution for companies in need of advanced customer service and support. Its use cases range from quality assurance to employee training. This is precisely why the entire sales team or sales department often ends up using it at some point. To be more specific, several people can benefit from this software besides a call center agent:
Call center manager
Call center supervisor
Call center team leader
Sales reps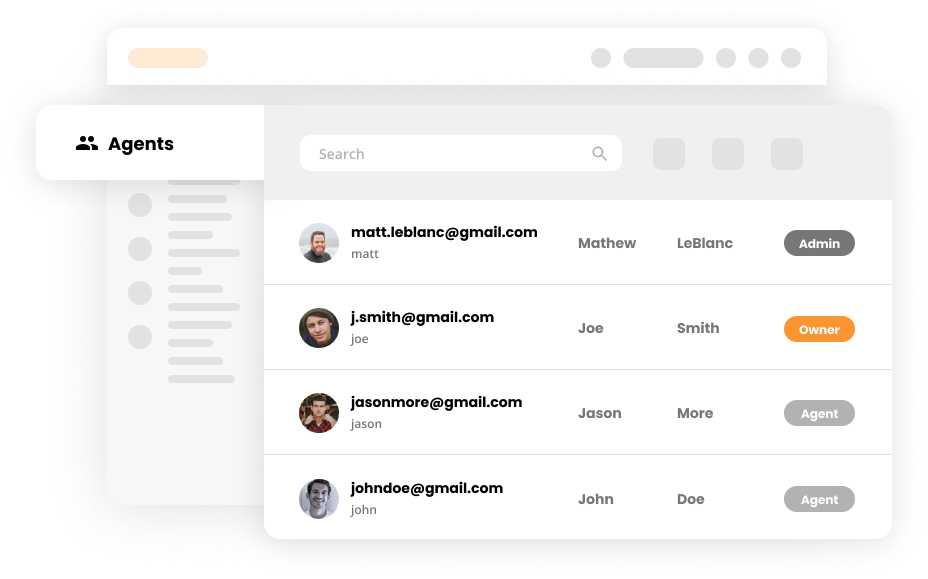 Are all users able to use call monitoring? 
Whether you use fully custom interactive voice response trees or want to assess the credibility of speech analytics technology, call monitoring can help. However, since it allows users to listen in on business communication in real-time, it's good to have some control. 
In LiveAgent, only administrators can use call monitoring. Administrators can also designate specific users to have access to call monitoring too. With LiveAgent, you will have complete control over who can use call monitoring and to what extent.
Monitor calls in real-time
Qualify the calls and listen to the responses with LiveAgent.
What to look for in a call monitoring tool? 
The call center monitoring software industry is very lucrative, so there are so many call monitoring tools on the market. However, there is a way to tell a comprehensive call center from a mediocre one. Take LiveAgent, which is considered an all-in-one cloud contact center solution with over 180 features. It has all the standard features a call monitoring tool should offer, including:
Call center quality assurance – enables you to streamline the center's quality monitoring and improve your services across the board
Predictive dialing – make dialing contacts easy for agents with a feature that automatically calls numbers and routes the call to an agent as soon as it detects a connection
Customizable call center – allows you to customize the dashboard for agents, managers, and supervisors to improve productivity and efficiency
Advanced analytic – analyze every aspect of your call center and draw insights from all interactions with callers thanks to conversation analytics – performance-based analytics, ANI and DNIS, etc.
Skills-based custom call routing – direct your callers to an agent best equipped to address customer issues
Third-party integration – integrate your call monitoring tool with other essential business tools
Comprehensive reporting – receive regular reports on individual's, group's, and organization's performance to improve resource allocation, agent's performance, identify bottlenecks, and reduce operating costs
Call recording system – enables you to record and store calls for later review, analysis, or training purposes, ensuring continuous improvement in your call center operations.
Call Center Software Demo | LiveAgent | Live Agent04:40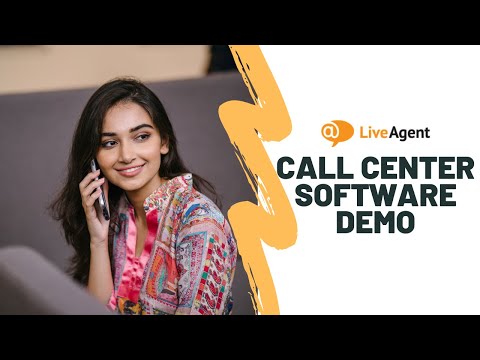 Live Agent
How much does it cost to use call monitoring? 
Given that the monitoring solution is a part of a cloud-based call center solution, the prices vary. If you want to compare the prices of different solutions, check if monthly or annual pricing is listed. The industry average is approximately $50 per user per month. The pricing depends on the number of call center features you get access to besides the call monitoring you are after. 
LiveAgent is the top-rated contact center solution with transparent pricing plans, automatic call recording, and speech analytics. LiveAgent's all-inclusive pricing plan starts at $49 per user per month, comes with over 180 advanced features and excellent call center support.
Scale your business
A fully-stacked call center is just one click away.
What are the benefits of call monitoring software? 
All of the call monitoring software benefits can be put in two categories – improved customer experience and business performance improvement. However, these are quite broad categories. Here are the more specific benefits of call monitoring software if that's what you are looking for:
Improved agent performance
Decreased average handle time
Automatic call distribution
Increased customer loyalty
Improved quality of calls
Streamline management and quality assurance even with remote agents on board
Improve the quality of your calls
Create a fully functioning virtual call center today.
Watch a video about call centre monitoring
Call centre monitoring software and LiveAgent help desk software are designed to provide businesses with comprehensive customer service solutions. The software offers solutions for call tracking, call recording, and reporting. It helps businesses to improve customer experience by providing detailed insights into call center operations. The software also helps to quickly respond to customer queries, access customer service resources, and analyze customer feedback. LiveAgent offers 24/7 customer support and advanced customer relations management features to ensure the best possible customer experience.
What Exactly is Call Center Monitoring + Best Practices | GetVoIP - Expert Tutorials, Reviews, Top Providers04:36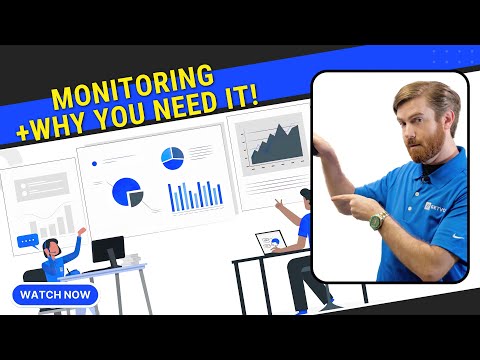 GetVoIP - Expert Tutorials, Reviews, Top Providers
Topics
Call center monitoring
Key performance indicators
KPIs to monitor
Call center strategy tips
Video summary
In this video, Nate from Get VoIP talks about call center monitoring, which involves collecting and analyzing real-time and historical key performance indicators (KPIs) to identify areas for improvement. Call center monitoring is done in three phases: collection, analysis, and feedback. The five most important call center KPIs to monitor are first call resolution rate, net promoter score, customer satisfaction rate, call abandonment rate, and cost per call. Nate also gives tips on how to get the most out of your call center monitoring strategy, including analyzing 100% of calls, providing agent feedback, revamping employee training materials, and collecting customer surveys.
Frequently Asked Questions
What is call center monitoring software?

Call center monitoring software is a tool call center managers and supervisors can use to monitor calls in an inbound and outbound call center. Managers and supervisors can listen in on calls on demand. They can just listen to a call without the caller and agent being aware of it. If they want, they can decide to talk to the agent or hop on the call and chat with a caller.

How does call monitoring work?

The call monitoring tool works as part of the more extensive system - call center software. It's based on technologies that enable supervisors to access customer calls and listen to phone conversations.

Who uses call monitoring software?

Sales departments and sales teams often use call monitor software. In addition, people in key positions use it to deliver exceptional customer support and service, including sales rep, team leader, center supervisor, and center manager.

Are all users able to use call monitoring?

No, not all users can use call monitoring tools. Only the administrators and people with roles that have privilege rights to monitor calls can use call monitoring software.

What to look for in a call monitoring tool?

When looking to invest in a call monitoring tool, you should look to get the best value for money. Therefore, you should look for third-party integrations support, customization features, predictive dialing, advanced analytics & reporting, and skills-based routing.

How much does it cost to use call monitoring?

The average cost of call monitoring software is approximately $50 per user per month. However, some quite affordable cloud-based call center solutions such as LiveAgent offer this functionally at $39 per user per month.

What are the benefits of call monitoring software?

Call monitor software can help you improve the customer experience overall. It is bound to help you improve your call center performance because it streamlines call distribution, improves agent performance, and allows you to maintain quality assurance.
Expert note
Call monitoring software is a contact center technology that enables call center managers to monitor and standardize support on their communication platform of choice, improving agent performance and delivering exceptional customer service.

Andrej Saxon
Sales manager