What is it and How can your business benefit from it?
Many customers still prefer to call customer support reps when they need to have their issues resolved quickly. Thus, if you want to provide outstanding customer service for your customers, building a virtual call center is a great way to get started.
Setting up and maintaining your own contact hub is easier than you think. You just need to get help from some of the best-rated call center tools on the market. Using top call center software can help you streamline your operations and take the chaos out of your phone support efforts for good.  A piece of free call logging software for your help desk might be slightly more difficult to find. However, it's definitely worth it if you can find one that suits your business needs. 
Now, let's take a look at why phone call software is important to use. Furthermore, how you can make the most of it, regardless of choosing a paid or a free automated calling system.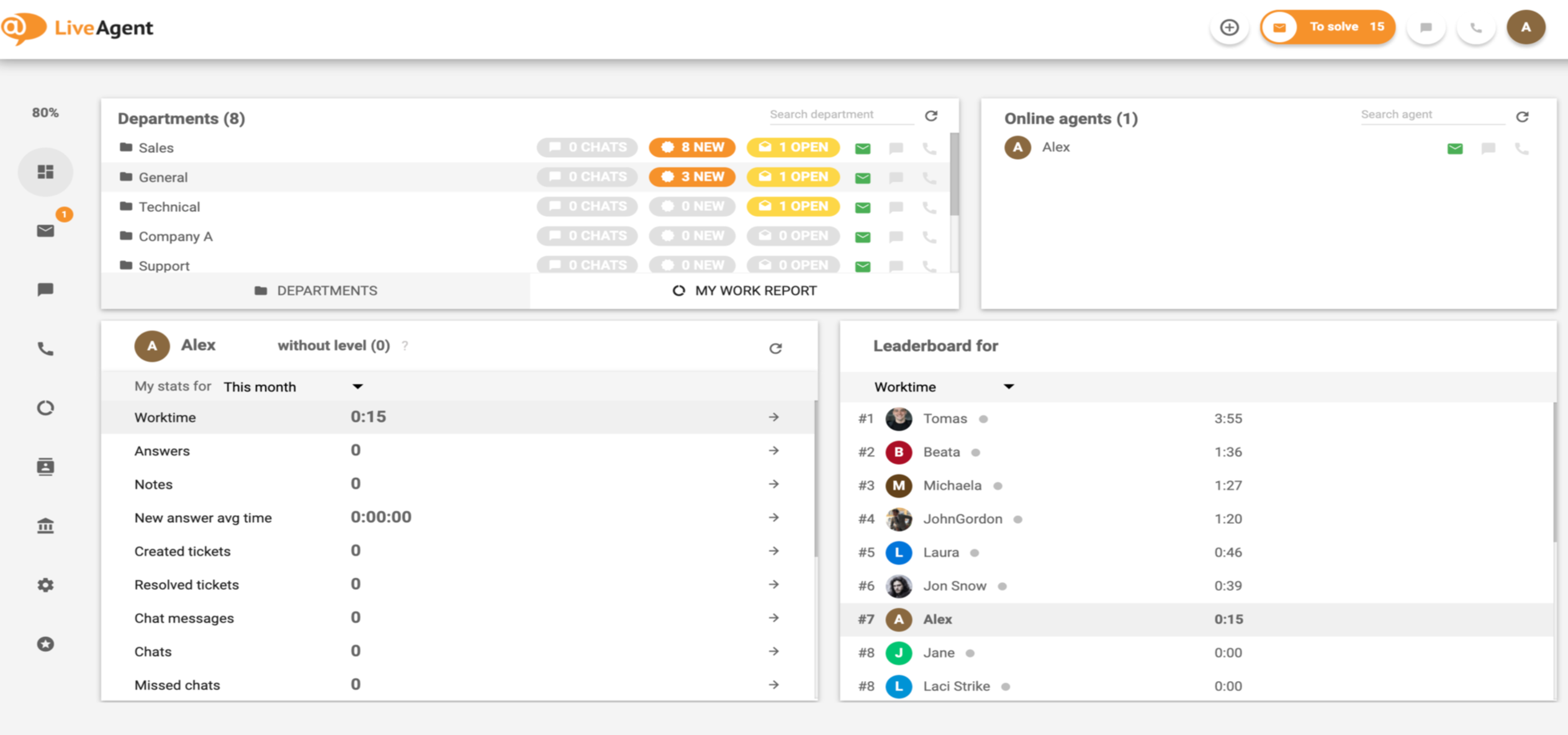 Call center software – what is it? 
Back in the day, only large companies could afford to have their own call centers. However, with the rise of cloud-based solutions and automated calling systems, this is no longer the case.  Thanks to the calling software, you can now set up your own virtual call center. No complicated installations, hardware, or the need for local storage space. How is this possible? 
Essentially, call center software is a dedicated solution that allows agents to make and receive calls, as well as access necessary information. Such as caller history to improve the overall customer experience. It's typically a cloud-based tool that integrates with existing telephones and other applications (CRM, ticketing). These are crucial for the businesses day to day operations.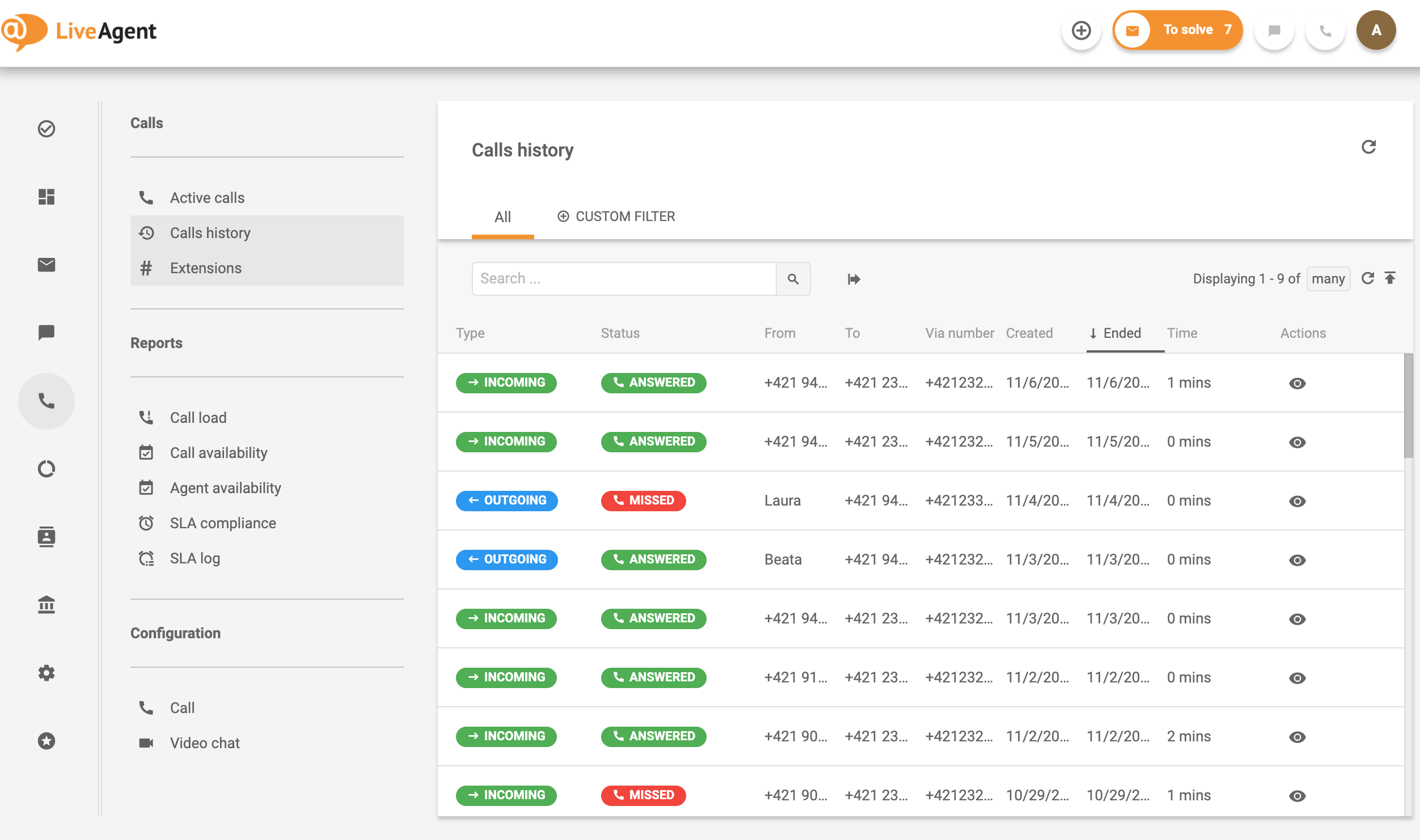 The most popular use of call center systems is for offering support. However, it's not the only reason for implementing such solutions.  If your agents have to deal with a lot of phone conversations, then they need a powerful system to assist them. This is where a piece of top call center software comes in handy. It allows your team to organize and manage all aspects of inbound and outbound phone interactions. 
By using this kind of software, your agents can store important details, contact information, and customer history in one place, and also make good use of the available data. We will get to the benefits of using this type of solution later on, but for now, let's focus on how a call center software works.
How does call center software work?
As already mentioned, call center software free or paid, is an important part of any contact hub. In many cases, it simply provides an integration with a VoIP provider: a powerful solution that uses the Internet (instead of a landline connection) to make and receive calls. 
Then, for a VoIP system to function properly, it has to be able to leverage a virtual private branch exchange (PBX). This works as a switch station for telephone systems and makes it possible to route calls between users or outside your organization. In short, software providers can easily set this up, in exchange for a monthly fee. 
It may not seem like it at first, but software like this is essential if you have a large customer support team and manage a lot of calls on a daily basis. Thus, you should precisely review what services and features are included in the call center system that you're considering, especially if you're opting for a piece of free automated calling software. 
In most cases, when implementing a call center tool, all you have to do is to choose a VoIP provider, connect agent devices, and start answering calls. It's as simple as that. 
Call Center Software Demo | LiveAgent | Live Agent04:40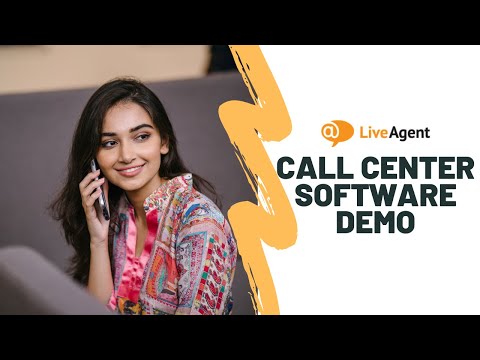 Live Agent
Nevertheless, you still have to choose between a simple call center tool that can be integrated with other solutions, or an omnichannel support solution that has a call center functionality. In order to understand the difference, let's take a look at some various types of calling software – both free and paid.  
Types of call center solutions
It shouldn't come as a surprise that there are different types of call center solutions available on the market. 
First, we must acknowledge the difference between on-premise call centers and virtual systems. As the name suggests, everything in an on-premises call center is located "on the premises" – be it software, hardware, servers, and even the customer support team. Virtual call centers, on the other hand, leverage VoIP and cloud-based solutions to let you run your call center from literally anywhere in the world. 
Nowadays, call centers are often categorized as: 
Inbound call centers designed to receive incoming calls.
Outbound call centers focused on outgoing calls. Usually, agents work with a contact list of existing and/or potential customers who they call.
Multichannel contact centers that cover multiple channels. Such centers still use phone calls as one of their communication channels, which are a part of a larger suite of communications tools.
Omnichannel contact centers take multichannel support to the next level. They offer a unified customer service strategy across all channels, usually thanks to a single tool that is capable of bringing all communications under one roof. 
Finally, there's also a distinction between paid vs free calling software.
Free vs paid call centers – the differences 
Not every call center tool has the same features. Moreover, software providers also have different pricing options, including free call center software plans, depending on your needs. It's important to realize that different solutions come with different features and limitations and that it's up to you to choose the best calling software for your needs. In order to make an informed choice, you might want to research all of the available options first.
With free call center systems, you can still easily dial and answer all your calls, including internal calls between agents.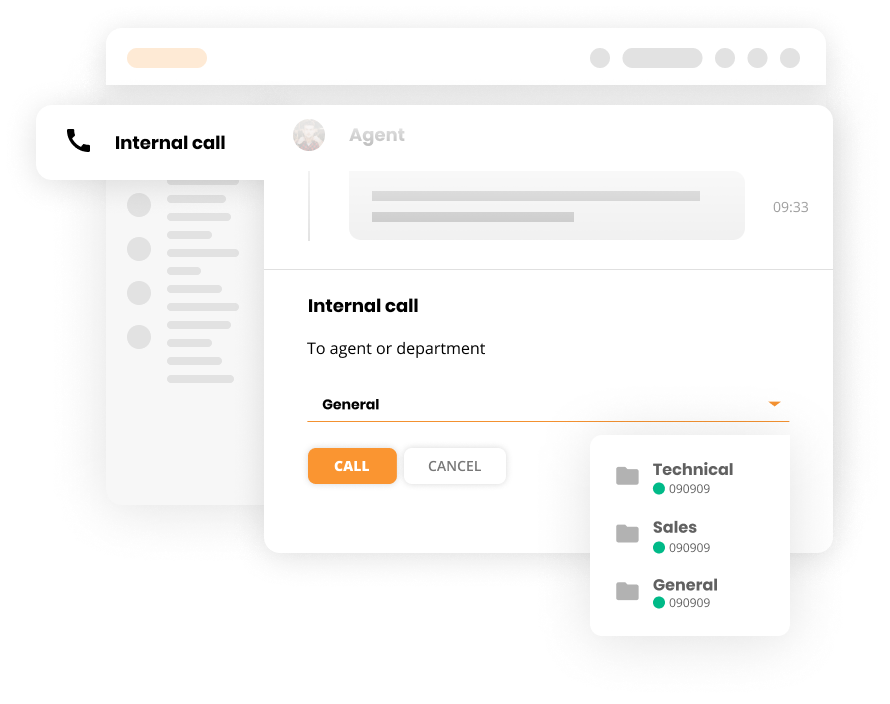 Additional features such as call recording and routing will vary, or be subject to certain limitations. For example, a piece of free call logging software for your helpdesk can help you store information about your callers. However, there may be a limited ticket search history or a limited number of phone numbers that you can utilize within the software. If you're interested in using more advanced features or having no limits then you should look into paid plans instead.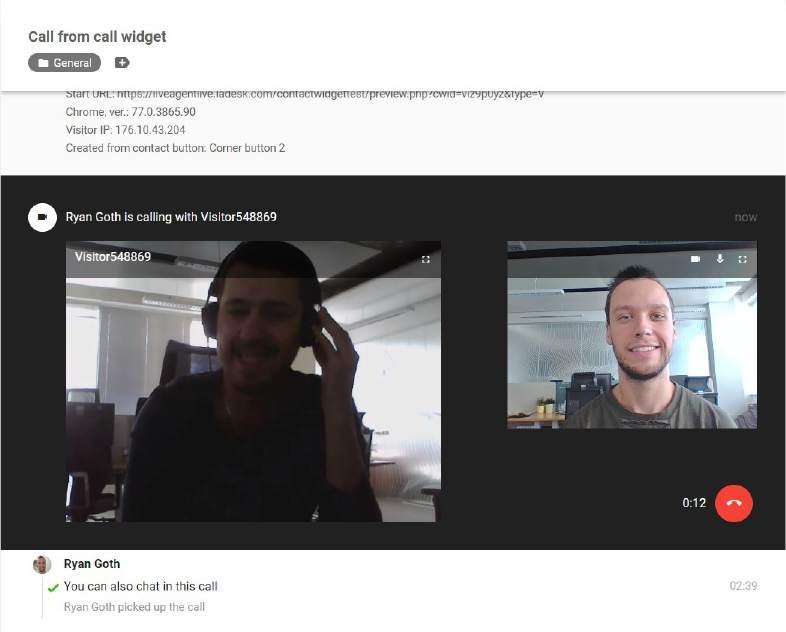 In contrast to free automated calling software, paid systems are a better fit for larger companies that handle a lot of calls and strive to offer outstanding customer support both over the phone and across other channels. There's a variety of solutions to choose from, and they aren't necessarily all particularly pricey. Simply consider all your needs, test out at least a few different tools with free trial periods, and take into account all of the pros & cons that you can identify. 
The flexibility in fulfilling business requirements makes Live Agent the preferred free call center software for small businesses, solopreneurs, and start-ups.
Advantages of using free call center tools
Don't worry if your budget doesn't cover the cost of using the best-ranked call center software. Top call center tools come in different shapes and sizes. There's still a lot you can do with a piece of free call logging software for the helpdesk. So what are the advantages of using free call center software?
Improved productivity
Your agents can assist callers more accurately and effectively if they can take the calls and have access to important customer data in one place.
More transparency
When calling a company, many customers expect the agents to know who they are and how they have previously engaged with the support team. A piece of call logging software for the helpdesk can make it easier for the whole team to check historical data in just a few clicks.
Increased customer satisfaction
Essentially, the more your agents know about each caller, the better they can assist them. This helps to build relationships and loyalty, which will improve revenue in the long run. 
Having a variety of powerful features at your disposal
Even though free call center software comes with certain limitations, there are still plenty of features that you can leverage. Such as call recording for training and legal purposes.
Lowered costs
Let's face it. When it comes to free call center systems, the cost (or lack thereof) is one of the biggest benefits. The ability to keep your call center well-organized and access all of the system's features at zero cost definitely counts as an advantage.
Easy implementation
You can set up free calling software in just a few clicks and start receiving calls almost instantly. 
Remote work
With virtual call center solutions, your agents can be located anywhere. As long as everyone is connected to the Internet, your team can easily answer and make calls from any device and any location.
Scalability
Even free call center tools can scale with your business. If and when you need to add more agents, phone numbers, or features you can upgrade your solution to a paid plan.
Best practices for call center software 
Make no mistake: getting the most out of a piece of call center logging software for helpdesk doesn't just come down to choosing the right one. There are other things you can do to get the most out of the tool, whether it is paid or free call center software. 
Take advantage of software integration. It's no secret that the call centers use cloud-based, integrated tools to manage and sync customer data. In fact, relying on integrated systems eliminates the chance of losing any important information or making a mistake when entering data manually into various systems at the same time. 
Consider preparing call center scripts. Relevant scripts can help your agents become more confident on the phone, especially if they are just starting to work in a call center. Make sure to update your scripts every now and then, to stay up-to-date and to keep things fresh. 
Set specific goals for your call center agents. With the right call center system, you can easily track the performance of your agents. Setting goals for everyone can not only boost team spirit but can also encourage agents to hold each other accountable for their results.
Strive to reduce wait time. Nowadays, customers tend to be impatient and unwilling to wait for assistance when contacting customer support agents. Make sure you have enough team members to cover customer demand. 
Leverage customer data. Providing personalized greetings and fast assistance gives you the chance to win a caller's heart. Call center software can easily equip you with relevant information about your callers, especially if they have engaged with your company before. 
Free or paid call center software – which is the best choice?
When you're deciding if you should invest in paid or free automated calling systems, you should take into account your current business needs, plans for the future, and all of the available options.
Ask yourself the following questions:
How are you handling calls at the moment?
Do you want to set up a brand new call center, or switch to another contact center software provider?
How many clients do you manage?
What do you expect from the call center software dashboard?
Are you planning on operating a large cold calling service?
How many call center agents do you have? 
How many phone numbers do you want to use?
What call center features are you most interested in?
Which call center metrics do you want to track?
By answering these questions, you will gain a pretty good understanding of your needs and move a step closer to making the right choice for your business. 
Don't worry if you can't afford the best-rated call center software just yet. There's no harm in choosing free call center software first. There are many reliable service providers out there. As a matter of fact: many companies do opt for free solutions, especially if they're starting out or just don't have the budget for advanced solutions. Using a piece of free call logging software for a helpdesk is a good way to put a particular call center tool to the test to see whether it's a good fit for your business. After all, you can upgrade anytime if your business needs change. 
In short, we recommend thinking about your requirements, narrowing down your choices, and testing out at least a few free call center tools to see what works best for your business. Once you do all of this, you should be able to decide more whether you should invest in a paid version, or stick to the free tools, such as LiveAgent.
Discover on your own
LiveAgent 2021 | Better Customer Service Starts Today | Live Agent01:12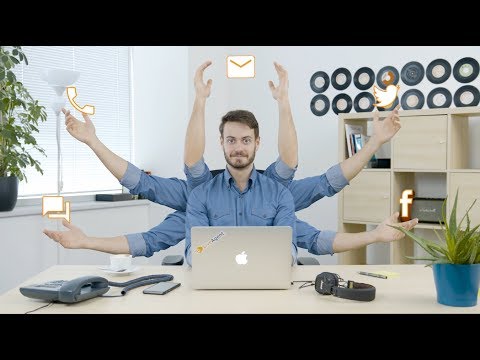 Live Agent
Try out LiveAgent for FREE
Handle all customer inquiries from one interface. Start improving your customer service with a 30-day free trial right away!