What is a customer service queue?
When customers reach out to your support team via various support channels available to them; their messages are converted into support tickets that are stored in a queue.
That queue is basically the inbox for your customer support team. Most customer service platforms allow filtering the ticket queue into specific views. So, the agents can see and work on the cases specifically assigned to them, or the cases with a certain priority. Agents may be faced with different types of customer support queues. Such as Email ticket queue, Call queue, or Live chat queue.
Why customer support queue management matters?
When support requests are piling up and the agents are not able to respond to customers in a timely manner; it lowers customer service levels and ultimately results in customer frustration.
According to the recent SuperOffice's study of 1,000 companies; the average time to respond to customer service requests was as much as over 12 hours.
With a smart customer service queue management strategy in place, you can;
minimize the time that customers need to spend on waiting for a reply
improve the overall quality of support
deliver consistency during customer interactions
increase support agent efficiency 
Types of customer support queues
Ticket queue
Since email still remains the most widely used customer support touchpoint for the majority of businesses; having to handle ticket queues is a daily reality of almost any customer support team. Especially those of mid and large-sized organizations. Long support ticket queues with no proper customer queue management system prevent agents from; being efficient and focusing on other important tasks.
Call queue
Businesses offering phone support as a primary customer communication channel need to deal with call queues. These can often be extremely annoying for customers. Any amount of time on hold can actually begin to negatively impact customer service experience. A study by Software Advice has shown that; 60% of customers feel that waiting on hold for just one minute is already too long. In order to avoid long waiting times, you can implement call back software that gives customers the option to receive a return call rather than wait on hold.
Live chat queue
As live chat continues to grow in popularity among online consumers; more companies are incorporating it into their support workflows. Thus, Live chat queues are also becoming the norm for many support teams. Modern chat tools usually provide advanced chat routing and distribution. For instance, assigning chats to agents who've had previous communication with chatting customers. This allows preventing queues and enables faster and more efficient support.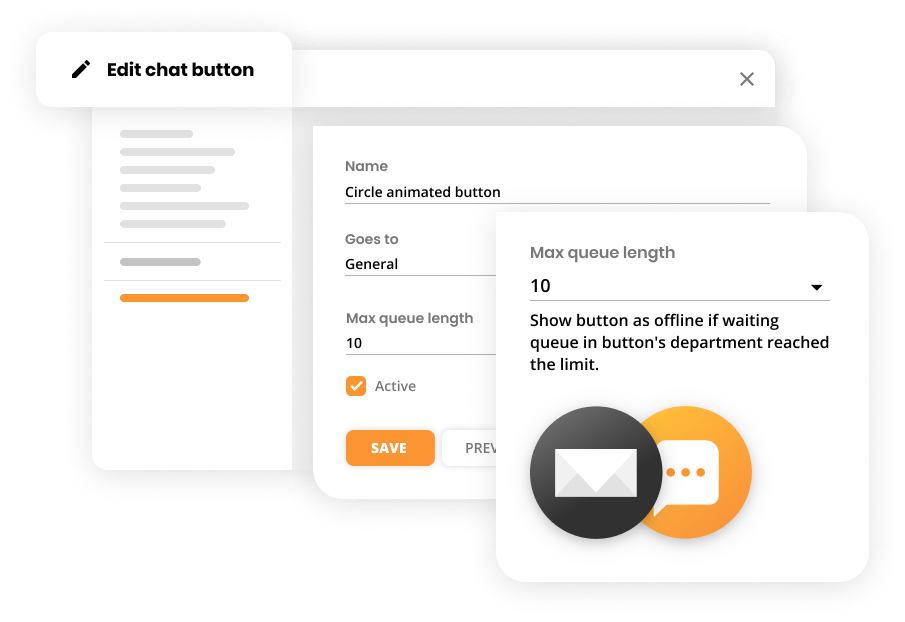 10 tips to effectively handle your customer support ticket queue
Managing customer support queue can be challenging. A lot of factors come into play when deciding the order in which tickets should be addressed.
Below are 10 tips on how to build an effective support queue management process. Thus, you can properly prioritize tickets, improve ticket resolution time, agent productivity, and customer satisfaction.
1. First in, first out (FIFO)
The most common method of handling support queue for small teams with a relatively low volume of requests is on a first-come, first-served basis. Frequently called FIFO which stands for 'First In, First Out'. That means the agents should respond to the oldest tickets first, and then follow the order. This approach, however, lacks flexibility in evaluating support requests in terms of urgency or importance.
2. Handle the easiest tickets first
Another simple practice is dealing with the easiest support tickets first. Those are the requests that don't require long and complicated answers and should take a service agent a couple of minutes at maximum to reply. It allows giving the customers with tougher issues the attention they deserve while those with simpler queries a faster response.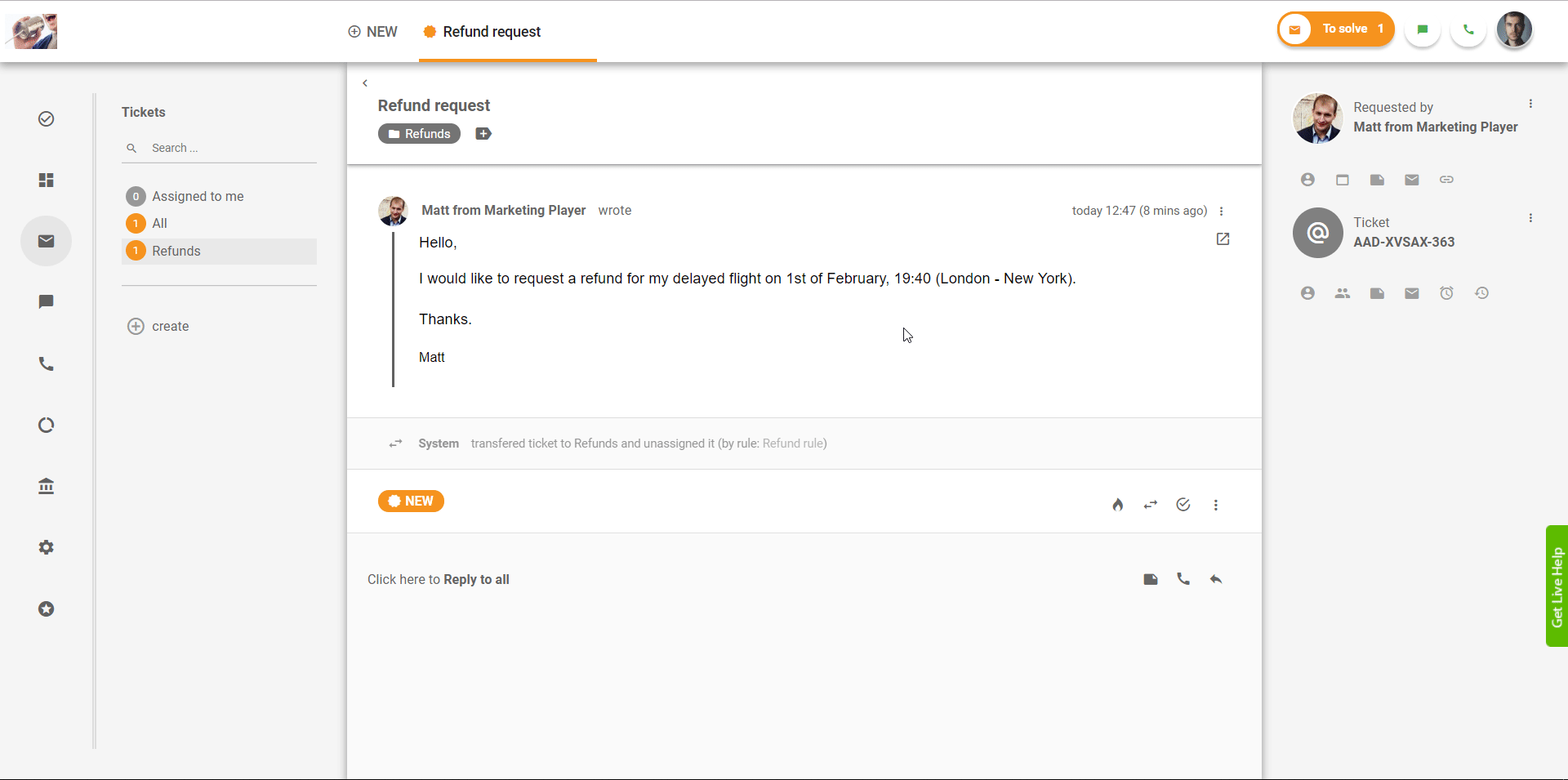 3. Prioritize support requests
For businesses having free and paid users, it makes sense to prioritize support requests based on the customer's product plan or the revenue per user. It ensures the customers that are more valuable and profitable are serviced first. Prioritization can also be based on other criteria. For example, you may consider giving a higher priority to customers submitting support requests for the first time to make a good first impression.
4. Segment tickets by category
If your support team usually gets many different types of inquiries, you may opt for segmenting tickets according to various categories. For example; by issue type, by product, by the department, etc. It allows assigning the right tickets to the right teams or particular team members that should be handling them. Since certain agents are better on certain topics or have a specific skill set that enables them to rapidly resolve certain types of issues. Ticket segmentation can help to prevent requests from being stacked in a customer service queue.
5. Build a tiered support structure
Setting up a tiered support structure is a great strategy for SaaS support teams that commonly receive requests with different levels of technical difficulty. The first tier may consist of the agents who will respond to general inquiries and escalate more complicated technical issues to the second tier agents. The structure will generally depend on the size and complexity of your support team and your business.
6. Set up Service Level Agreements (SLAs)
Setting up Service Level Agreements (SLAs) helps to keep your customer support ticket queue under control. SLAs are predetermined time periods during which tickets should be responded to. These can vary by ticket types and priority levels. Service Level Agreements are helpful for setting clear standards for your support team, such as reasonable response time frames.
7. Create a support workflow
Having a well-outlined, comprehensive support workflow documentation for customer support queue management will; not only increase the efficiency of support agents but also help them deliver a consistent service experience. It should clearly explain who deals with what, when, and where tickets should be escalated to. Moreover, it should be easily available to all the support agents, at all times.
8. Empower your support team
Enable support agents to respond and resolve issues promptly by providing them with the right tools and resources. Make sure all the team members are properly trained and have access to the internal Knowledge Base and all the necessary documentation. The more knowledgeable and empowered support agents are, the easier it will be for them to handle tickets quickly and efficiently.
9. Leverage the power of self-service
One of the easiest ways to reduce your customer service queue is by letting customers find common answers. Thus, resolve issues on their own by implementing a customer self-service solution. In fact, Microsoft's research revealed that; 90% of global consumers now expect brands and organizations to offer an online portal for self-service. Having a rich knowledge base with an FAQ section helps to avoid receiving similar support requests in the first place.
Knowledge Base / Customer Portal Demo | LiveAgent | Live Agent05:07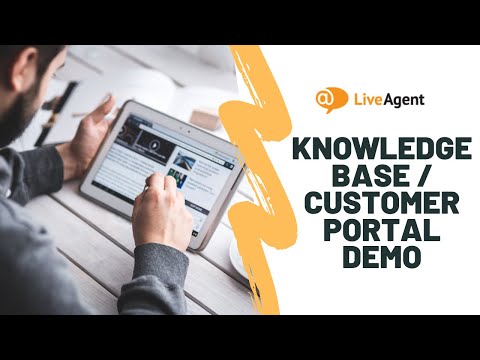 Live Agent
10. Ensure other agents can easily jump into the ticket
To ensure that support tickets don't get stuck in anyone's personal queue, make it easy for the next agent who lands on the ticket to access the accurate view of the ticket history and know what's going in within seconds. Being able to see all status changes and all the updates from previous dialogues with the customer enables service agents to respond quickly with minimal back-and-forth communication.
Discover on your own
Knowledge is important, but only when it's put into practice. Test out everything you learn in our academy right inside of LiveAgent.
LiveAgent 2021 | Better Customer Service Starts Today | Live Agent01:12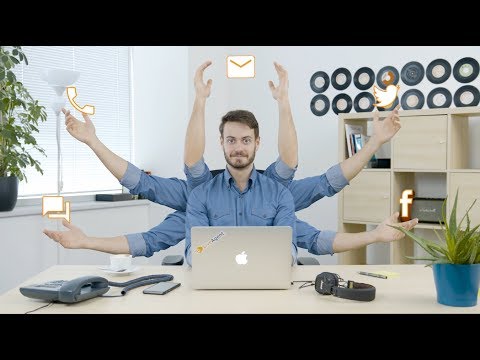 Live Agent
Try out LiveAgent for FREE
Handle all customer inquiries from one interface. Start improving your customer service with a 30-day free trial right away!