First, there's the initial spark of wonder and intrigue. Then, there's the commitment as you settle into a routine and plan a future. However, there's also competition. What would life be like with another? That comfort and "commitment" can too easily crumble under the weight of the new and exciting.
Relationships are challenging.
Business owners and marketers know this. They also know how to make their business continually appealing in order to keep you excited in your relationship with a product or service. Do you have a brand that you absolutely love? Is there a business that you use constantly and would recommend to others without a second thought?
Many businesses focus all their efforts toward securing new customers. Marketers of these organizations pour money into brand awareness campaigns to spread their name and attract as many new customers as possible.
There's nothing wrong with this strategy. As we've seen, it clearly works for many businesses—most businesses, in fact. But how can these organizations keep existing customers loyal? Research conducted by Frederick Reichheld of Bain & Company, who invented the net promoter score, shows that increasing customer retention by five percent can result in an increase of profits by 25 percent—or more. 
That's why big brands invest much of their time and money into relationship marketing. But what exactly is relationship marketing?
Keeping Customers Happy
Relationship marketing focuses on strategies to keep current customers happy and loyal to brands in order to invest deeper into them and recommend them to customers. This is especially important with ecommerce, where there is little to no direct human contact. It's essential to build authentic relationships in order to bridge the gap left by this lack of connection in ecommerce.
Think about your favorite brand or business. What is it that keeps you coming back to it? Why do you continue investing in it with your hard-earned money? 
We'll use American Express (AmEx) as an example. First and foremost, AmEx is a credit card company. However, the company focuses its efforts in an abundance of areas outside of simple credit card functions.
For the least expensive card, the American Express® Green Card, owners enjoy perks such as car rental loss and damage insurance and Global Assist® Hotline access. However, for customers that decide they enjoy their services and want to expand on the benefits, they can invest in the American Express® Gold Card or even the Platinum Card® from American Express.
The Platinum Card® from American Express offers a slew of benefits, including travel credits, airport lounge access, purchase protections and much more.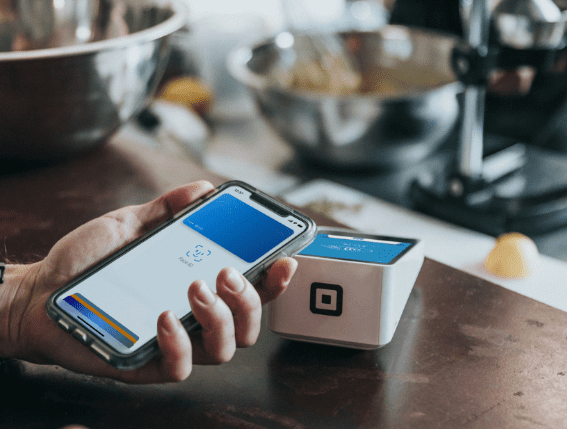 The company has also gone as far as to offer additional perks in the wake of the COVID-19 pandemic, including "up to $320 in statement credits on select streaming and wireless telephone services purchased directly from U.S. service providers from May through December 2020," according to The Points Guy. 
As you can see, AmEx focuses on being much more than a credit card for its customers. There is a definite focus on providing extraordinary service to them, with the goal of having them invest more and encouraging others to also invest.
Relationship marketing concentrates on superb customer service and experience in general. The happier you are as a customer, the more you are willing to invest in the business. 
Relationship Marketing Strategies
Customer Support
Build a customer support team
Customer service is absolutely essential to relationship marketing. You, as the marketer, need to not only establish a solid relationship with current customers—you need to maintain it. 
That's why it's so important to build a dedicated customer support team. This team needs to be trained to handle any customer question or issue in a professional, friendly and efficient matter.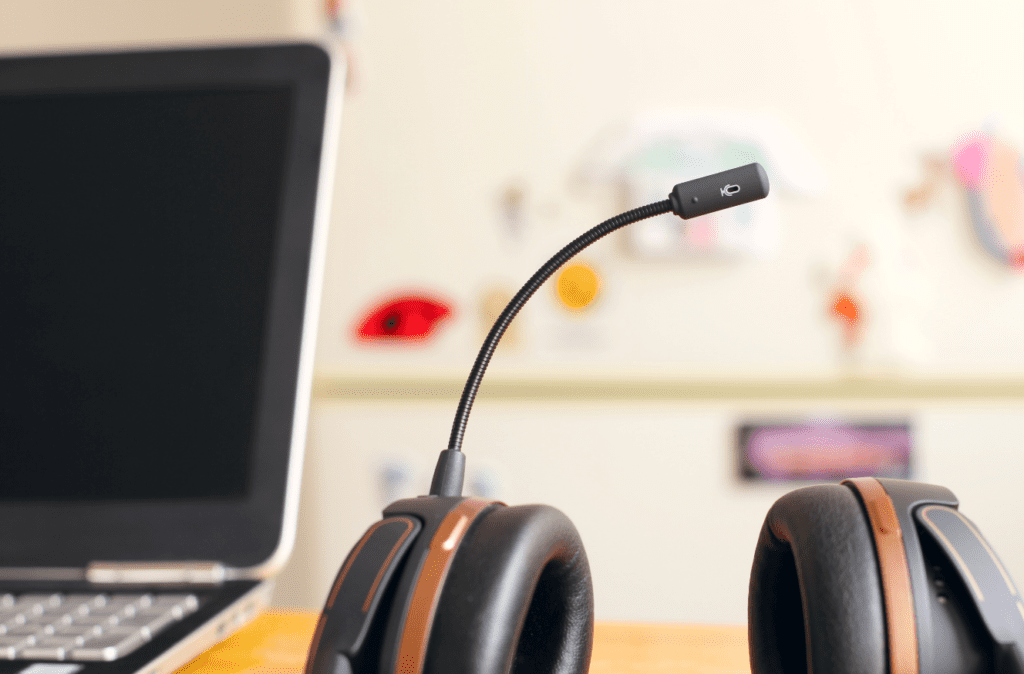 When it comes to complaints and frustrations toward a product, it's easy to feel defensive. However, this is an opportunity for you to build a deeper relationship and loyalty with a customer. Most customers don't expect you to have the perfect business without hiccups, but they do expect you to listen to them when they address these issues.
Anna Korolekh, Marketing Director at Oro Inc., agrees. She considers the B2B ecommerce software and CRM platform's customer support its major competitive advantage:
"Unlike the majority of our peers, we not only provide Enterprise customers with 24/7 free support, but our support team consists of only the most experienced project managers and developers. Every one of them has worked on the product and with customers for at least 12 months prior to joining the support team."

– Korolekh said.
She said these efforts might cost the business more, but as a result, its annual churn rate for 2019 was only 2.5 percent.
Adam Hempenstall, CEO at Better Proposals, believes one of the best ways to build a great relationship with customers is to invest heavily in an in-house customer support team.
"I hired my first customer support rep a few years ago and never looked back. As time went by, I hired more people to make sure that I have 24-hour coverage for customers all over the globe. From time to time, I jump into the Intercom chatbox to talk to our customers, too, because I want to know what they think, what their concerns are, and how I can help them."

– Hempenstall said.
He said his customers love talking to the company CEO, and he loves having direct contact with them. 
Be available
In a digitalized world, customers expect an immediate answer to their questions. That's why live chat support is so important—it enables customers to provide feedback in real time with a real person. Customers don't need to search for a way to speak to the right person about what is distressing them. They just need to log onto the website and use the chat function. This cuts down on frustration and shows customers their feedback is valued. It also: 
increases sales, 
presents your company as proactive, 
improves satisfaction, 
and cuts costs.
Sidney Alexander from Digitizd said developing a deep relationship with clients is the result of going the extra mile, even if it means working while others aren't:
"With my clients I am as emotionally invested in the results we achieve as they are. This sometimes looks like calling them on a Saturday morning, telling them that the sales overnight looked great, or their traffic is up 50% even though neither of us are meant to be working on a Saturday morning."

– Alexander said.
Allow feedback
Outside of communication, what does next level customer service look like?
One business with superb customer service is Patagonia. The outdoor clothing retailer has several initiatives in place for customers unsatisfied with their products. 
The Ironclad Guarantee ensures that those unimpressed with their product can "send it in for a return or repair, hassle free, anytime." The store also offers DIY repair and care guides for older, worn clothing. For those not creatively inclined, there is also the Worn Wear policy, where they'll receive credit for bringing in quality, used gear.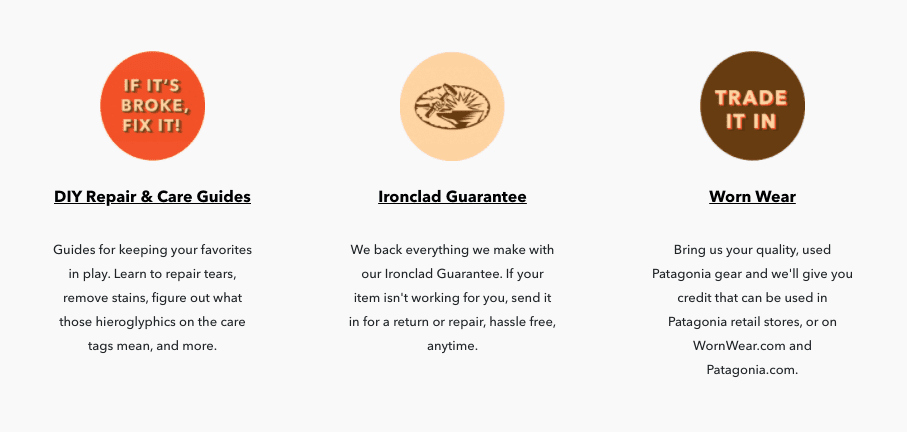 With relationship marketing, it's important that your customers feel heard when they offer feedback. If they do, they'll continue coming back and are more likely to share their experience with others via word-of-mouth or reviews. 
Loyalty Programs
The goal of relationship marketing is to build loyalty. You, as a business owner or marketer, need to build loyalty with your existing customer base so they keep coming back, invest deeper in your business and share positive experiences with others, encouraging them to also become customers.
Loyalty programs are one of those trends in advertising that lets you achieve this. You probably have a wallet full of punch cards telling you that you'll get a free coffee or sandwich after every ten purchases. However, the best loyalty programs give you value each time you shop. One example of a solid loyalty program is Target's REDcard. According to Target's website, the REDcard offers shoppers five percent off purchases both in store and online, more exclusive special items and gifts, free shipping and an additional 30 days for returns and exchanges.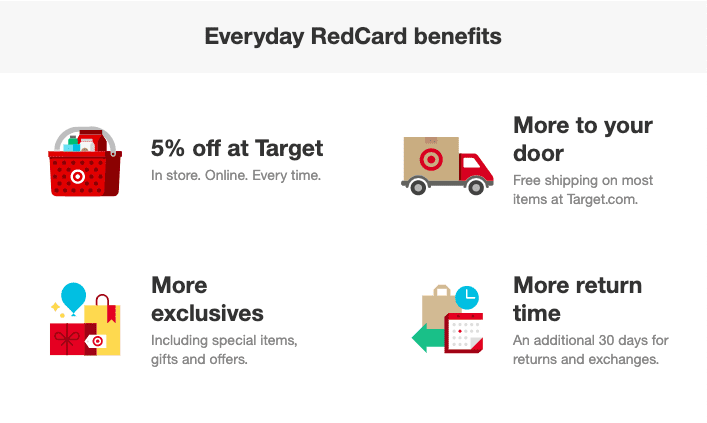 By offering additional value to loyal customers, you ensure that they keep coming back, which more than makes up for any profit lost from the loyalty program.
Sense of Unity
Consumers are extremely savvy now. When they shop, they aren't simply seeking a product. Many take the time to do their research so they can make an educated investment. They check reviews, forums, social media pages, articles, etc.
A community
Basically, consumers seek out a community in order to understand the product and brand. As a marketer, you want to make sure you are helping foster that sense of community, according to Raul Galera, Partner Manager at CandyBar:
"If you are a D2C brand, consider this: all of your customers have at least one thing in common. They obviously like your brand but probably also share other interests that are related to what your company offers. Gathering all of your customers (and potential customers) under the same (virtual) roof will incentivize them to talk about shared interests, but also your brand."

– Galera explained.
Ugi Djuric, Head of Content Marketing at lemlist said their "The Sales Automation Family" Facebook community helps them engage with high-quality prospects, educate them and build meaningful relationships that later result in sign-ups for their product.
"Inside the community, they will learn a lot of amazing things about doing sales, listen to our interviews with top-level sales experts (such as Aaron Ross for example), and be surrounded by the thousands of people who are already using lemlist."

– Djuric said.
A lifestyle
Think about brands such as REI and the deep roots it has in the outdoors community. These brands are not just stores to most consumers—they are a way of life. They invest in philanthropy targeting their consumers' passions. In return, consumers know that they are not simply buying something from these brands, they are also investing in things that are important to them and their lifestyle.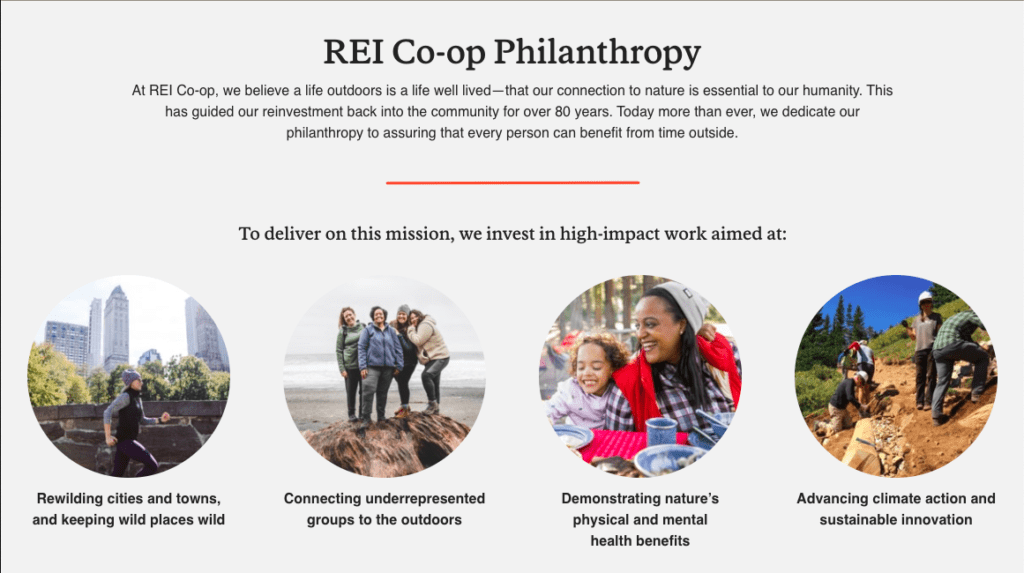 Customer Communication
Perhaps the most important and effective part of relationship marketing is excellent client communication. This is similar to customer service—which, you should make sure is superb—but it encompasses all client communication. Customer service most often focuses on customers experiencing an issue. Client communication is proactive and doesn't wait for customers to reach out to businesses.
Chatbots
Chatbots help ecommerce businesses accomplish this, even while they're sleeping. These chatbots step in automatically throughout the buyers' journey to nudge potential customers forward. If a visitor is new to the website, they will receive a greeting, and returning visitors will be welcomed back with a message. Those who have abandoned their carts can receive a discount from chatbots.
The important thing is that these customers feel like there is someone there, communicating with them as they make their decisions. They aren't alone in the journey.
Newsletters
Retail intelligence business Greendeck accomplishes excellent customer communication with weekly customer success meetings and retail newsletters, according to Aditya Joshi, Co-founder and COO.
Greendeck maintains a newsletter and blog that share the latest happenings in retail. This helps customers keep up-to-date with the retail industry.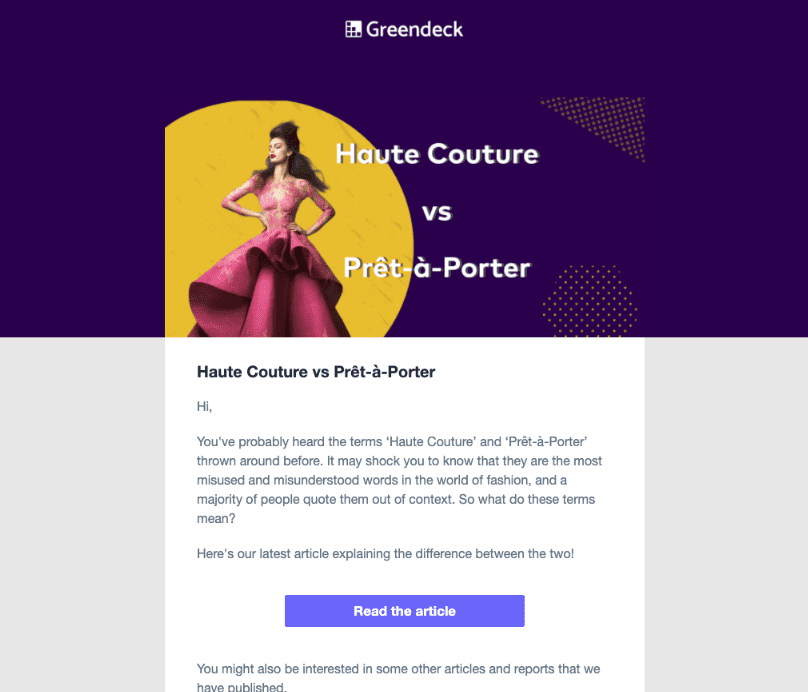 Newsletters especially offer opportunities for customers to better understand what is happening within the business as well as the industry. They provide up-to-date information and questions the customers might already be asking.
Client communication with a gift
Krista Neher, CEO of Boot Camp Digital, said they initially struggled to reinitiate conversations with customers about additional projects. However, they used customer communication to solve that issue.
"After a client engagement, we send a surprise gift to our contact. It's always much appreciated, and they usually send us a thank-you note. We use the thank-you note (and goodwill that we've built) to initiate the conversation around additional projects or training opportunities."

– Neher said.
Personalized Content
Content is basically the Holy Grail of marketing, but it can also be used for relationship marketing. Again, you want to establish a relationship with customers so they decide to deepen their connection with you as a business. Writing content accomplishes this because, if done correctly, it is providing answers to questions that customers are already seeking. Also, it establishes you as a thought leader within your field.
Social Media
Lesley Vos, Content Strategist at Bid4Papers, said content is crucial to connecting to their customers.
"No matter where they are in a buyer's journey, they already perceive us as experts who will help them grow. So, we diversify content (blog posts, landing pages, social media posts), do its repurposing and syndication, and diversify the platforms to promote it. Therefore, we build awareness for new prospects and foster loyal customers to ensure the content addresses their pain points."

– Vos said.
She said two blog posts shared on Facebook in April resulted in two new customers who have made four orders. How?
"We connected with them in DM there, guiding [them] on what to do," Vos said. "Plus, a consistent offer of quality content and active communication with customers in live chat allow us to satisfy long-term customers too."
Nikola Baldikov, Digital Marketing Manager at Brosix, said caring for customers and their issues has helped them build long-term relationships with loyal clients.
"We have been regularly posting on our social media channels, aiming to share valuable information from our own as well as guest blogs, relevant to our clients' interests and needs." 

– Baldikov said.
Quizzes and assessments
Another form of personalized content that helps connect to customers are assessments and quizzes. Both of these aid in opening up the conversation between customers and businesses. 
Ask customers exactly what their experience or situation is through a series of questions. This can range from asking them to take a quiz on the "perfect jeans" for their body to a maturity assessment that spells out how their digital presence compares to other businesses within their niche.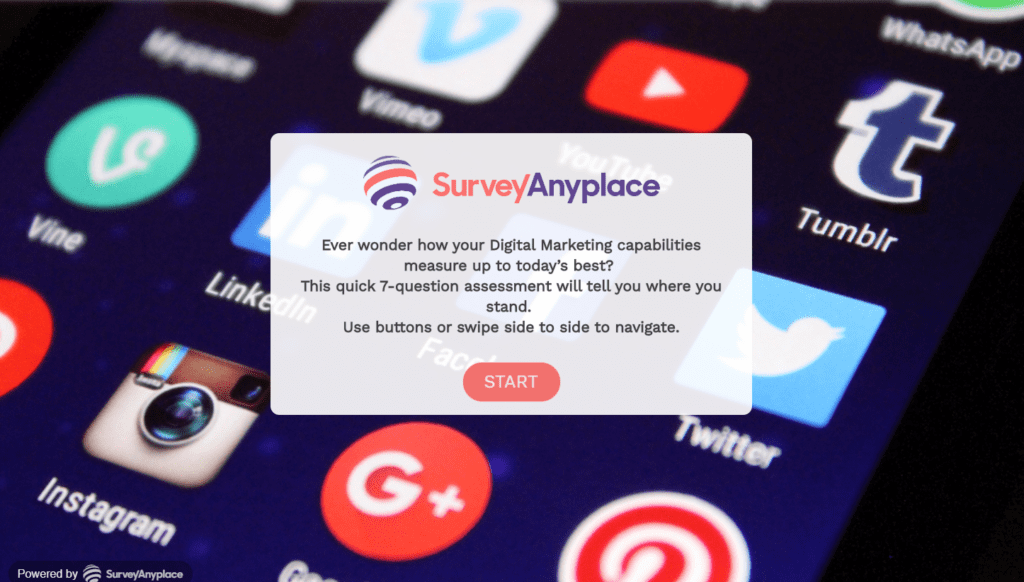 Personalized recommendations
You can prove your value as an industry expert by giving customers customized feedback, for free. Not in a temporary screen after you've taken a survey or assessment, but in a tangible PDF report that they can download and consult afterward. This is especially interesting for professionals selling advice to their clients, e.g. in a coaching and consulting environment. 
Like this, you've shown your professional expertise all the while giving the customer something valuable they can walk away with. They will be impressed with this original approach.
This brings us seamlessly to the last relationship marketing strategy, education.
Education
Any good relationship requires some form of education. If you don't know how to interact, then it's nearly impossible to establish any kind of relationship. That's why Saloni Doshi, CEO of EcoEnclose, works so hard to teach customers about sustainability, environmental issues, and how her business seeks to make a more positive impact on the Earth.
Transparency
"Transparency is huge for us, and we are always upfront about the types of materials we use, how our products are made, and how our customers can best reuse and dispose of them. We've seen incredible engagement from our Instagram account and frequently participate in conversations with our customers (they learn from us AND we learn from them, too!)."

– Doshi said.
EcoEnclose also makes sure its customers stay educated in the wake of new situations, such as COVID-19. They've even created a resource page focused on sharing educational information for small businesses during the COVID-19 pandemic.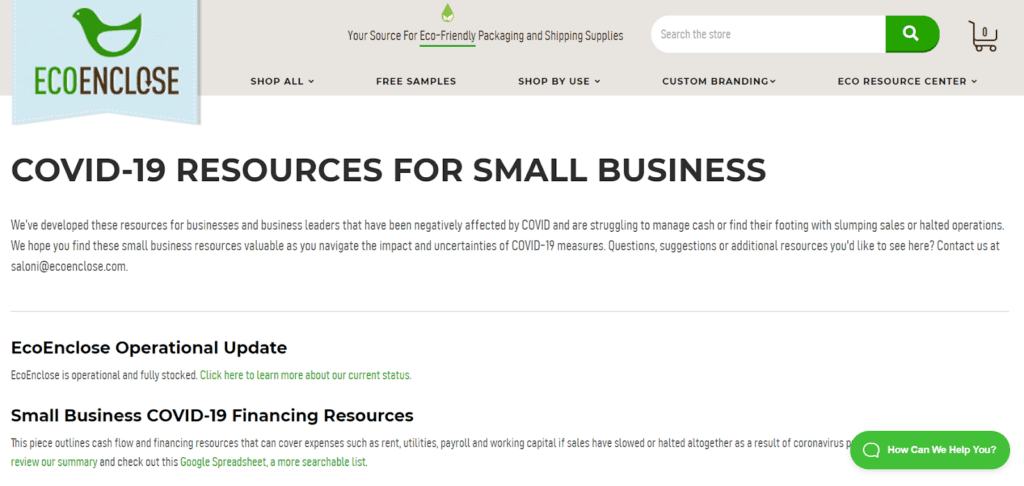 White papers
Similar to resource pages, white papers provide customers with helpful information focused on the business's industry. These are basically pamphlets or brochures that break down a specific topic to help customers better understand it. 
This topic doesn't need to focus on a specific product or service provided by the business—it's more focused on educating the customer, presenting the business as a thought expert and building loyalty.
Webinars
Webinars are also helpful educational opportunities for customers. They provide information that customers might already be seeking, and they do so in a video format. These live videos are centered around areas of interest for the audience and provide ample opportunities for customers to ask questions and engage throughout. Customers get the opportunity to learn about the topic discussed and also get to see those at the business, what they're like and their level of expertise.
In order to educate customers, you must have an efficient way to communicate with them, whether it be through social media, blog posts or direct communication such as LiveAgent's live chat. If customers are looking for information about your product—or even general information about your niche—make sure you are there to help them better understand. They'll know they can trust you with their purchasing power if they can trust you with their questions.
Conclusion
It's no secret that as a business, your customers make your world go 'round. But it's not enough to simply secure customers—that's only the beginning. Businesses that succeed focus as much energy and invest as much money as possible into building meaningful relationships with customers.
Relationship marketing takes several different forms—customer service, customer communication, loyalty programs, building communities, SEO, valuable content and more. 
However, relationship marketing fosters loyalty that not only means customers will stay with your business, they will attract other customers, too.
With relationship marketing, businesses concentrate their efforts deeply—connecting with customers, investing in their long-term happiness—instead of widely, focusing their strategies on attracting new customers while ignoring the ones they have.
Relationship marketing is your opportunity as a business to show customers how much they mean to you, that you truly want to help them and you are open to their feedback. Once you build that trust with a customer, you'll be surprised how much your bottom line improves, and you'll experience the satisfaction of knowing your customers know the true intention behind the business—helping them.