What is it and how to pick the best solution?
Business organizations can no longer ignore the term "customer management software". According to Gartner's research, customer relationship management took the lion's share of software market revenue in 2017.
Data presented in February 2020 indicates that worldwide spending on CRM software in 2019 increased by 15.6%. This is in comparison with 2018, amounting to $48.2 billion. Gartner predicts that the percentage of investment in CRM will increase exponentially in 2020.
These numbers should not come as a surprise. Most companies "live or die" based on the relationships they maintain and the opportunities they promote through their contacts.
Implementing a strong management and support system is essential to the success of any business. This is where free customer management software comes in.
Fortunately, customer service software can help businesses organize data from multiple points of contact. Moreover, it helps to equip professionals with the tools they need to compare and analyze all of their interactions. In today's competitive landscape, finding the right customer success software provider can make the difference between growth and stagnation.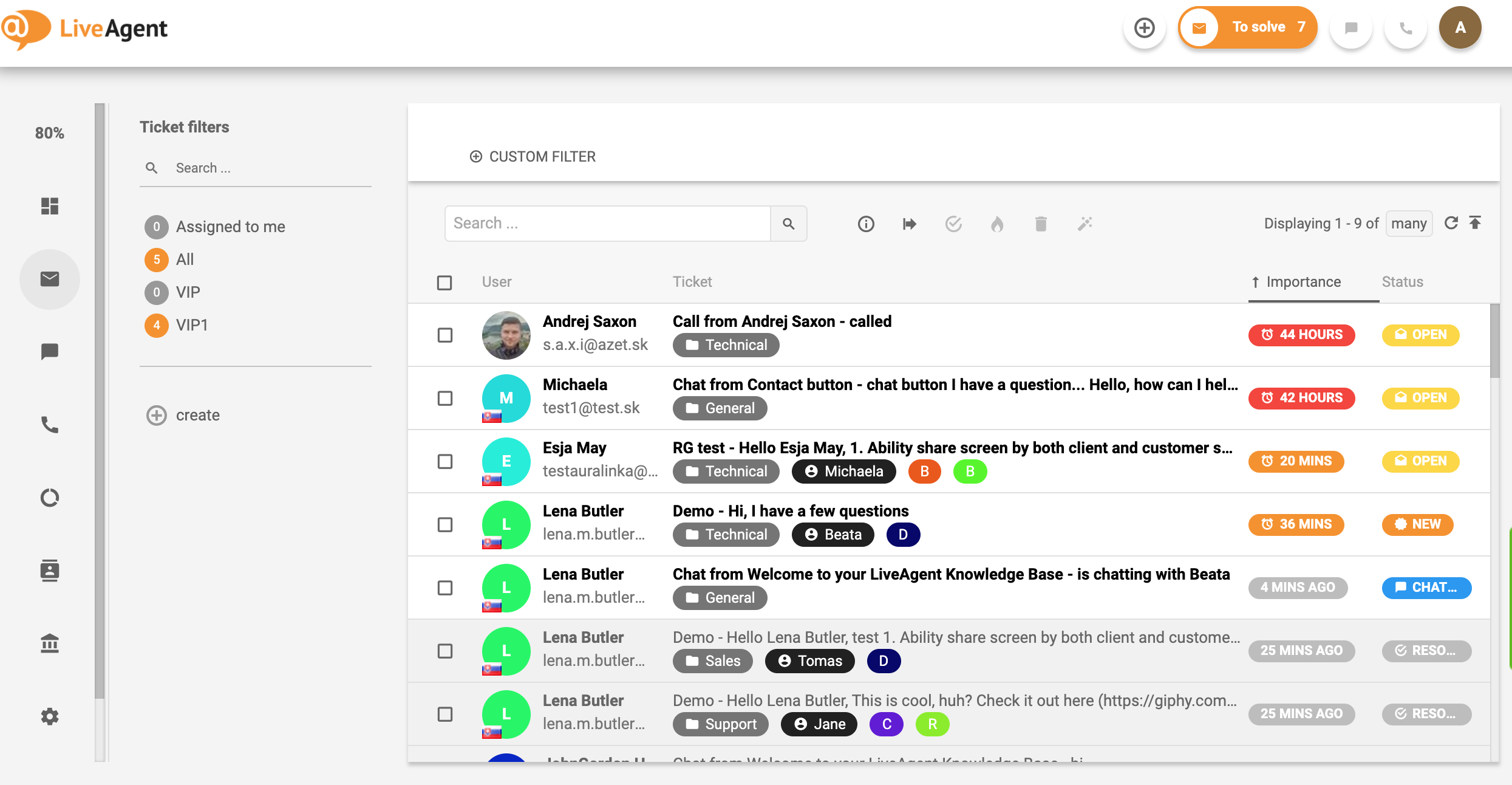 So, do you want to optimize your customer relationships and increase the efficiency of your interactions?
The aim of implementing free customer service software is to gain the maximum amount of knowledge about a company's customers. Armed with this knowledge, an organization can offer customers a personalized experience. This is obviously paired with products/services that adapt to their needs or address their pain points. You can do this all based on the information that the clients themselves have left in the system. This data may be provided proactively by a customer or may have been sourced based on their behavior. For instance, what they have bought, or the amount of money they have spent, etc. 
After reading this short description, you may ask;
"Why do companies choose to invest in free customer management software or paid solutions?"
"What type of company benefits the most of it?"
"How do you start free live support software implementation?"
For your convenience, we've prepared a detailed description of customer management software. In addition, we've added information regarding a free customer management system to help you choose one that suits your needs.
Customer management software – What is it?
Customer relationship management is a methodology that focuses on; storing, analyzing, and using all relevant customer information in dedicated customer management software.
What is considered to be relevant customer information obviously depends on the type of company and its customers. For some businesses, this consists of maintaining a structure of contact data or actions taken in relation to its clients. Other companies require more advanced functionality and business intelligence (BI) within the customer management system. As a result, they are able to understand their customers well.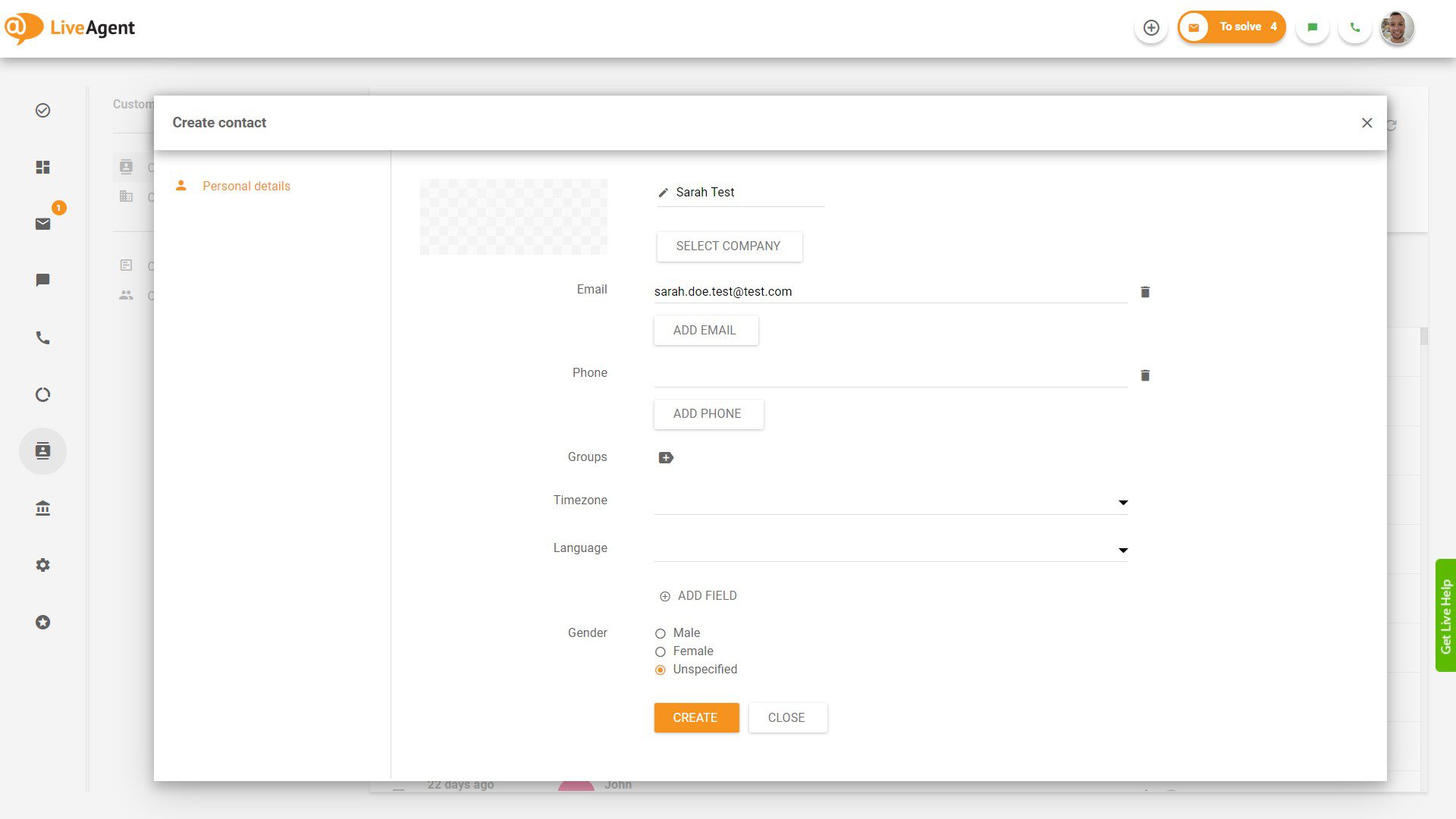 The number of different customer relationship management strategies and packages that are available is quite extensive. Thus, it makes it difficult for companies to decide which specific solution is best for their business. So, before choosing a particular system, one should get to know the whole idea behind it. Learn about its advantages, and identify possible challenges that may arise during its implementation or usage phases. With this information, you can check if this kind of system suits your company's needs best.
How does a customer management system work?
The usage of customer management software starts by storing all of the customer information in a single system. After that cross analyzing it and finding similarities between groups of customers. One of the ways to do this is called behavioral segmentation. This is an investigation into the behavior of customers who share a similar profile.
If a group of customers acts in a certain way when stimulated with an incentive (offer, newsletter, discount coupon); then an in-depth analysis of them can help you spot patterns. Every time a new customer that lands in a customer management system fits a certain profile; the same actions can be conducted for the whole group that they have been segmented into.
These systems are quite "intelligent". If a pattern of behavior is reproduced by a customer, it is indexed and can be used for future actions. This can translate into sending personalized messages or generic newsletters. However, only if a certain piece of content fits that customer's profile.
Advantages of implementing free customer management software 
The implementation of free crms or free customer service software can bring your company many benefits. However, these advantages are not always very relevant, and may not have a huge impact on your company's bottom line. 
Therefore, when selecting free customer success software, you should check whether the investment is worth it. In other words, you must calculate what the return on investment (ROI) will be. It shouldn't come as a surprise that we talk about ROI and expenses when discussing free customer service software. Switching to such a solution, despite being free of charge, still generates fees. Such as; implementation costs, time spent on training service agents,  maintenance costs, and more.
That's why it's worth analyzing; all of the advantages, possible risks, and costs involved in the implementation of free live support software. 
LiveAgent | Quick Help Desk Software Overview | Live Agent05:20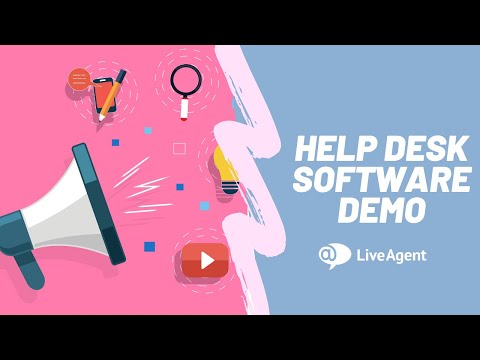 Live Agent
Companies that decide to invest in customer service software generally do so, for one of the following reasons:
A single point of information for customer service
Clients are increasingly demanding when it comes to customer service. A company that can solve doubts or problems quickly and effectively will gain an immediate advantage over their competition. Therefore, companies should avoid distributing customer information among various systems, databases, and employees.
A consistent/unified customer experience can be ensured by storing all customer information. Such as orders placed, previous communication, opinions, feedback, and minutes of customer meetings in one place.
For example, one service agent working for an e-commerce store would be able to see what their colleague has discussed with a customer during a previous conversation, which makes it easier for them to help the customer out quicker.
Optimizing customer contacts is also important for B2B relationships, and there is often even more at stake in this case. A break of trust with a business partner usually means the end of the collaboration between the two parties.
Customer loyalty is promoted
Various studies indicate that the priority for commercial enterprises should be to retain existing customers. A lasting relationship with a customer results in them making more purchases and requires less investment of effort and capital.
According to research from Bain & Company, even a 5% increase in customer retention, which translates to a 5% decrease in customer churn, can increase profits by between 25% to 95%.
A consistent connection is also important for businesses that do not serve traditional customers, but rather have members. After all, a stable membership base ensures much smoother business management when compared to continuously establishing new connections with new members.
"The cost of retention is $180 per customer. However, most auto dealers focus on customer acquisition. This is crazy because the average cost of customer acquisition is $1,000 or more."

Arthur Middleton Hughes, founder of the Database Marketing Institute
The degree of retention of existing clients largely depends on the performance of customer service, and conversely, effective customer service primarily concerns the satisfaction of existing clients. 
However, customers have increasingly high expectations and expect extremely personalized service. For example, customers/members expect to receive offers or communications that are addressed directly to them.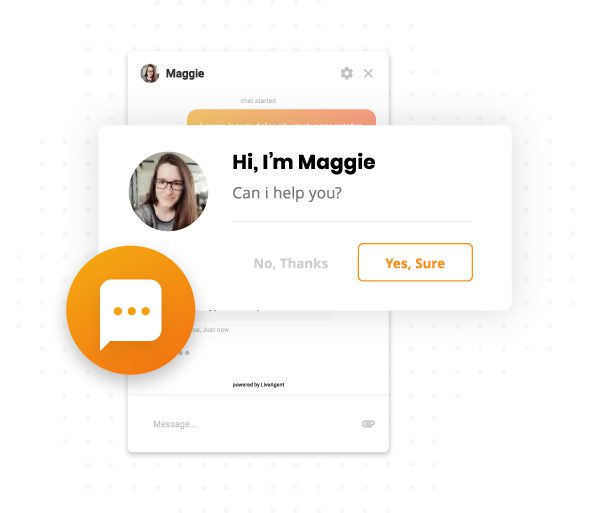 General newsletters or calls from representatives are often ignored and can even cause annoyance. Marketing and sales departments are therefore making use of customer management software in order to gain more knowledge about clients. Thus increase sales or collaboration possibilities.
The collection, analysis, and use of data for making connections with customers will be done differently in every business. However, there are some basic principles that are common to almost all companies, and this is where a good analysis of internal needs and challenges comes in handy.
Improve the transfer of reports from marketing to sales
Many companies have marketing and sales departments that work together to maintain and boost sales. Generally, it's the marketing department that reaches out to the customer first using free crms. They do so to get to know existing customers, their pain points, or challenges. Thus, gain an understanding of their customer journey.
After that marketing campaigns and activities can be created to build loyalty among existing customers and to attract new ones based on; collected data such as opinions, (personal) preferences, and purchase history. Afterward, sales agents carry out certain actions, such as follow-ups on information requests or actively approaching potential customers.
Ideally, marketing and sales should work together closely to source information from a free customer management system. The point at which you pass the contact on to the sales department varies from company to company; depending on the process for qualifying leads and the length of the sales cycle.
This step usually occurs at the moment when a customer is close to making a purchase decision. At this stage, it is also important to pass down all relevant information in an interdepartmental manner. By allowing the marketing and sales departments to share the same free customer management system, companies are able to optimize collaborations between the two teams.
Design and implementation of new marketing and sales strategies
To get closer to both existing and potential customers, companies are also continuing to devise new strategies. This makes existing customer data a gold mine since we can directly link the success of previous campaigns to the purchasing behavior of current clients. Even free live support software can help a company's marketing and sales departments by collecting and analyzing the following information;
The success rate of campaigns
Which campaigns generated interest from new customers?
Which campaigns had a positive effect on the interest of existing customers?
The success of sales
Which communication channels helped build customer loyalty or encourage customers to buy something? (calls, emails, social media, paid ads, etc.)
Which forms of communication, when addressed to potential clients, have resulted in a purchase or closer collaboration?
Are there any differences between new and existing customers?
Are there any differences between customer groups (e.g., families and singles, generational divides, commercial or private customers, etc.)?
Marketing and sales strategies are often based on market research. For example, studies can uncover the ideal language and tone of voice for advertising billboards in Spain. However, if you would conduct a study in the United States, the results are very likely to be different.
By storing the results of this type of research in customer management software; a company's marketing and sales departments can understand the identity of potential customers better. The more you know about your customers, the more relevant and efficient your strategies will be.
Remember, free CRMs can offer a number of benefits to a company, but it is still only a tool. The success of software lies in how it is used. So, don't forget to analyze a list of common mistakes that companies make while using free customer service software.
Are there any special safety requirements?
Those who manage customer information should have a great knowledge of privacy laws, which are gradually becoming more strict. Laws such as the General Data Protection Regulation (GDPR) have a strong influence on the use of customer management systems. To limit security risks, companies should ask themselves the following questions;
Which information is essential?
The collection and analysis of customer information can bring many benefits to the company but, if something goes wrong (such as a data leak) it can prove to be very expensive. Therefore, you need to be sure that the stored data is absolutely necessary to have to work with customers effectively.
Who has access to the information?
The more people who have access to the client's information, the greater the risk of breaching GDPR. Therefore, ask potential free crms providers about possible authorization levels within their systems.
Where is the data stored?
Generally, GDPR does not prohibit data from being stored on servers outside Europe. However, it is important to know that not all data centers outside of Europe comply with European legislation. 
Non-European server providers aren't obliged to meet GDPR standards for European companies to work with them. However, it is still a good idea to demand this extra confirmation from your provider or to simply work with a company that only stores customer data in Europe.
Best practices when using a free customer support system
Proper training
It's essential to train agents who are assigned to use a free customer support system properly to ensure productivity and efficiency. A useful practice is to carry out system training courses to teach representatives about the program's different functions. Likewise, if the system is expanded or updated, ask your supplier to send over a specialist to teach your staff about the features included in the new version.
Workflows 
For a free customer management system to be operationally beneficial, it is important to develop schemes and workflows. These teach agents; what to do with the information entered into the system and how to work with it properly. Moreover, establish diagrams, protocols, and instructions that indicate the role of each member and their responsibilities when using the software. Also, make sure to update them whenever there are administrative and operational changes.
Automated processes
In addition to managing customer information, free customer success software allows us to automate tedious and repetitive tasks, such as creating monthly reports or sales results. Make use of automation functionalities to increase your agents' productivity and speed up each process that is carried out.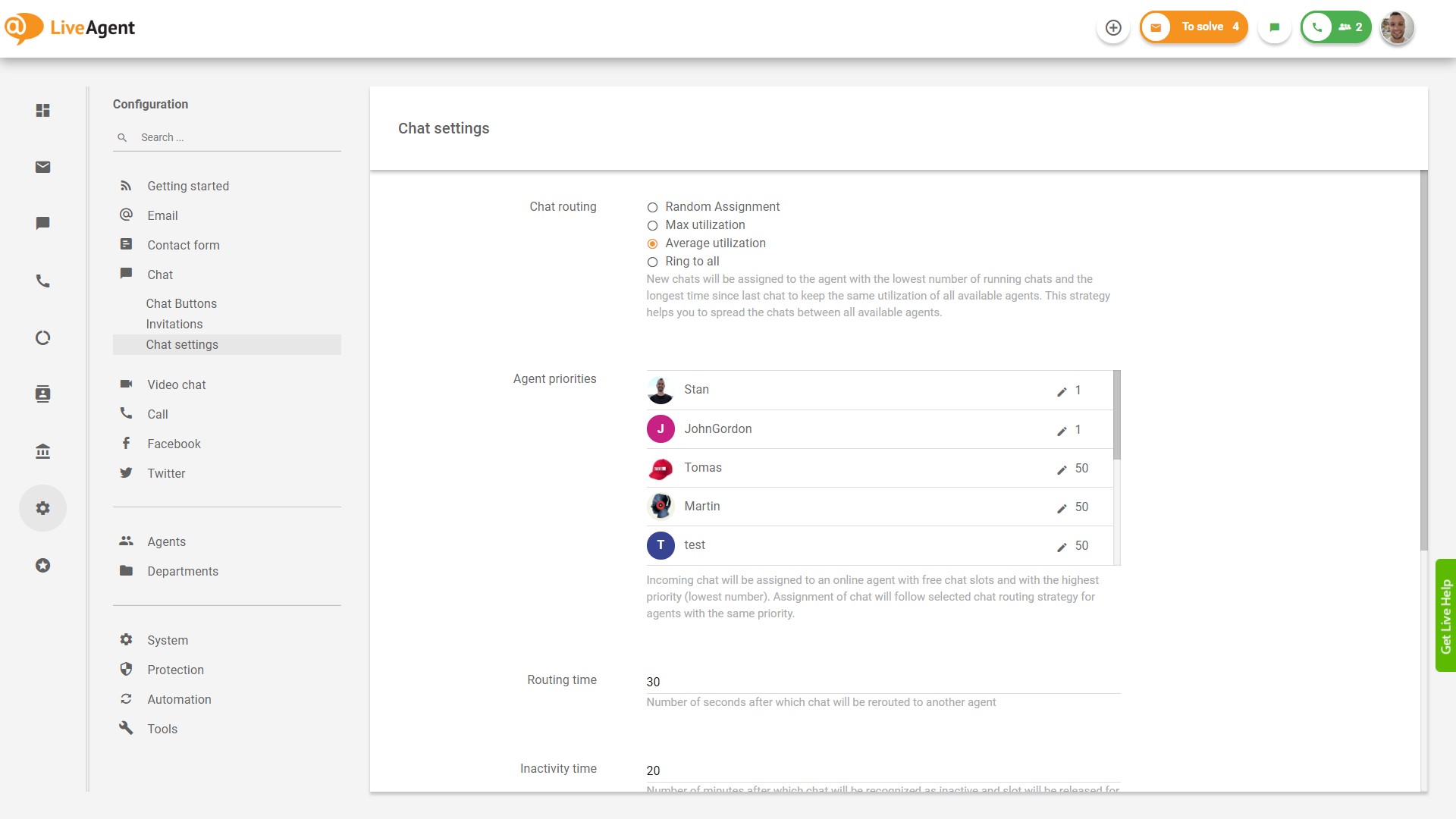 Custom software
Just because customer management software is more expensive or complex doesn't mean that it's better for your business. When you decide to acquire a system, choose the best option. Meaning, taking into account the situation, capabilities, and scope of your company's business. Each tool is designed for different types of organizations. So, you must find what you and your employees need before making a final decision.
Free customer support software vs. paid versions – Which to choose?
There are numerous customer management software types, both paid and free crms. Sometimes, the paid versions are over-complicated, unnecessarily expensive, and often cannot be afforded by many entrepreneurs.
However, the best free crm systems are very feasible options for companies that are beginning their transition to customer support, marketing, sales, and customer management automation in general. 
If you are planning to invest in customer management software, you can always start off by testing a free customer service software to check if you like the way the product works, the level of customer support, its usability, or its user-friendliness, before committing to a paid version.
Discover on your own
Knowledge is important, but only when put into practice. Test everything in our academy right inside the LiveAgent.
LiveAgent 2021 | Better Customer Service Starts Today | Live Agent01:12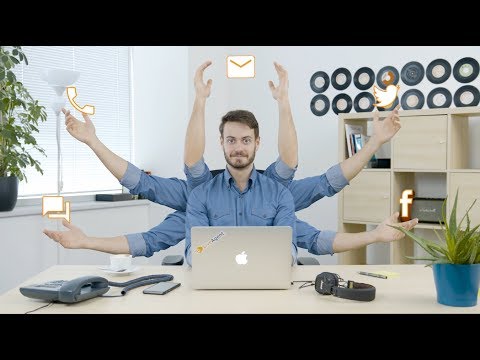 Live Agent
Try out LiveAgent for FREE
Handle all customer inquiries from one interface. Start improving your customer service with a 30-day free trial right away!
Frequently Asked Questions
What is customer relationship management?

Customer relationship management is a methodology that focuses on; storing, analyzing, and using all relevant customer information in dedicated customer management software.

How can you increase the efficiency of your customer interactions?

You can increase the efficiency of customer interactions by implementing customer service software. Moreover, you gain knowledge about a company's customers. Armed with this knowledge, an organization can offer customers a personalized experience. This is paired with products/services that adapt to their needs or address their pain points.

How does a customer management system work?

If a group of customers acts in a certain way when stimulated with an incentive (offer, newsletter, discount coupon); then an in-depth analysis of them can help you spot patterns. Every time a new customer lands in a customer management system that fits a certain profile; the same actions can be conducted for the whole group that they have been segmented into.