Performing a marketing audit is one of the most critical tasks for any business. It's not just checking off boxes, but rather about understanding your company and identifying what you're doing well and where you can improve.
If you're unsure how to start or if there are any critical areas that should be addressed first, this checklist will guide you through the process.
The importance of a marketing audit checklist
To put it shortly: a marketing audit assists in evaluating the efficiency of strategies, budgets, and any other investments in marketing efforts.
With a marketing audit checklist, you can evaluate how well your approach has worked to meet the market's needs.
Suppose you are not meeting customer demand or satisfying present needs with respect to product benefits, quality, safety, or performance standards. In that case, it's worth taking a closer look at potential areas for improvement.
Taking an inventory allows you to assess how much work is needed before deciding whether or not to reformulate products or ramp up production for new product launches, etc. Doing this could save both money and time in the long run.
It all depends on your pre-marketing objectives – be they about brand awareness or actual numbers of orders placed – so it's essential to have a plan and measurable goals set in advance.
A marketing audit gives you guidelines for running a more effective strategy. It reduces time wasted on problematic areas and highlights opportunities for growth. Hence, you can effectively target changes with the best chances of improving success rates.
Who can benefit from a marketing audit checklist?
Marketing audits can help the marketing team with goal setting and measuring success. By understanding how well your past efforts have met customer needs and whether any areas need more attention, you can set realistic and achievable goals in your next marketing campaign and avoid making the same mistakes.
Business owners can benefit from a marketing audit checklist. It helps them identify areas for improvement and make the most of new opportunities. Even if you have everything running smoothly it's essential to keep up-to-date with industry trends so that your company isn't caught off guard when competitors start targeting your prospective clients more effectively than you are.
Explore the marketing audit checklist
The first step in any marketing audit is to determine your current market share. This involves understanding your ideal customer, which of their needs can be addressed, and how best to reach them.
If you're unsure where to start then create a buyer persona, a fictional representation of your target customer including demographic information and behavioral traits.
Why is it important to know your target market?
There's no way to measure the success or failure of your efforts unless you have a clear idea about who your marketing is aimed at.
Consider how well you understand potential clients and their concerns related to your product or service offering.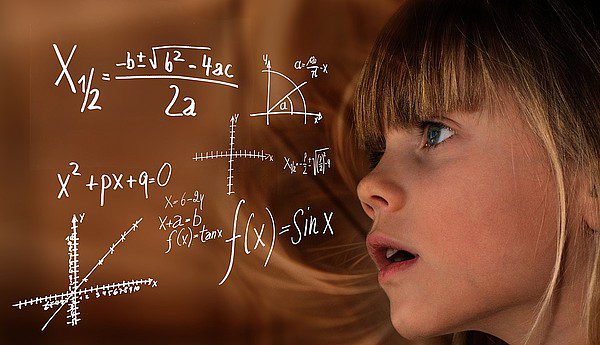 How to work out an ideal customer?
Get clear about what your ideal customer looks like and how they behave. You can start by considering your existing customers and establish the ideal customer based on them. Study the feedback you received from potential customers on social media channels.
What tools to use in this step?
personas
buyer journey maps
customer experience maps
social media monitoring results
Ensure that all of your activities contribute towards a common objective and that you can track progress over time.
Why is it important to set marketing goals?
Without defined goals, it's difficult to judge whether or not your marketing is successful. Set out what you hope to achieve with your marketing and how you'll know you've succeeded.
How to set goals in marketing?
Your goals should be specific, measurable, attainable, relevant, and time-bound (SMART). Break them down into short- and long-term objectives to have a clear idea of what you want to achieve and when.
keyword research spreadsheet
Google Search Console
analytics reports
social media reporting tools
Now that you have a good idea of your target market, it's time to analyze how they use the services or products you offer. Gain insight into how people feel about the industry by monitoring relevant keywords and phrases and social media channels, where customers talk about their needs and concerns.
Why is it important to analyze the market?
It helps you understand what your customers are looking for, how they go about finding it, and the language they use when discussing their needs. This information helps you shape your marketing strategies and create content that resonates.
How to analyze the market?
Check how your industry and competitors are doing. What are people saying about your competition online? Are there any new services or products that you should be aware of?
Look for ways to set yourself apart from your competitors and attract more customers.
Google alerts
social listening tools
online surveys
focus groups
One of the most effective ways to determine what you should be doing with your marketing is by conducting a SWOT analysis. The Strengths, Weaknesses, Opportunities, and Threats are factors that affect how well you can market your business or product/service offering.
Why is a SWOT analysis important?
It helps focus your efforts and allocate resources most effectively.
Identifying weak and strong areas and consequent threats and opportunities creates a realistic view of your current situation. It serves as a starting point for deciding what can and should be done about it.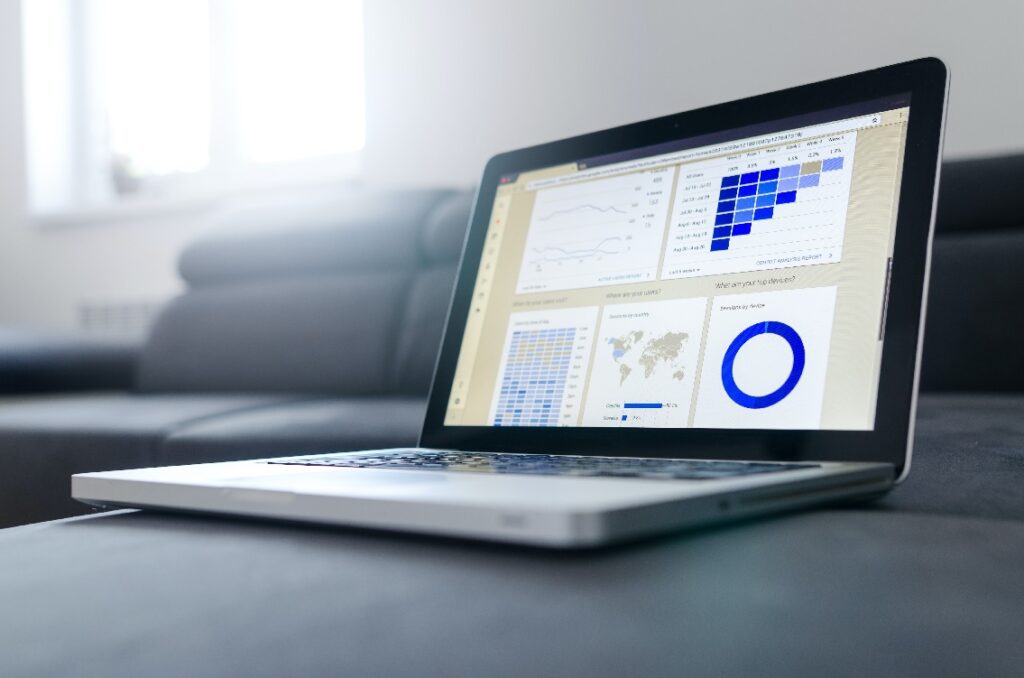 How to do a SWOT analysis?
List all relevant factors that could affect you and then rate them as strengths, weaknesses, opportunities, or threats.
Your SWOT analysis should include a detailed review of each area, including how they relate to your marketing strategy.
You should also come up with strategies for improving your company's weaknesses and capitalizing on all opportunities. For example, you may want to focus on developing new products to make the most of any gaps in the market.
survey software
SWOT worksheets (you can easily find these online)
word processing document
spreadsheets
business planning software
market research reports and data sets
Determine how well you're currently reaching your target audience. This includes evaluating the effectiveness of all your current marketing efforts, from your website and online presence to your social media campaigns and email newsletters.
Why evaluate the effectiveness of your efforts?
It helps you identify what's working and what's not so that you can focus your efforts on the activities that are bringing in the best results. It also allows you to determine if you need to make any changes to your current marketing strategy or tactics.
How to evaluate marketing channels?
Look at your website traffic, conversions, social media followers, email opens, and click-through rates.
Without these metrics, it can be challenging to determine how effective your marketing is and whether or not any changes should be made.
Google Analytics (for website traffic)
online surveys
email open and click-through rates software
social media engagement metrics
If you were able to conduct a detailed competitor analysis, then you should also have developed an understanding of what your unique selling point (USP) is.
Why is it important to know your USP?
Your unique selling point sets you apart from the competition and attracts customers who are looking for something that no one is else offering. In your marketing audit, you should analyze your USP and come up with a plan for how to make the most of it (if you don't already).
How to identify your USP?
Come up with a list of all the ways you differ from your competitors and then figure out how to communicate those differences to potential customers. This can be done through your website, social media posts, email newsletters, and even sales materials. Develop a clear and concise statement explaining your unique selling points and refer back to them.
word processing documents
online surveys
email open and click-through rates software (if using them)
viral marketing campaigns (social media, email newsletters, etc.)
blog posts or articles on your website
sales brochures and flyers
press releases
eBooks or whitepapers
Now that you have a good understanding of your target market, USP, and current marketing efforts, it's time to verify your marketing budget. This will ensure that you have the funds available to allocate towards activities that are likely to deliver.
Why is setting a marketing budget important?
It's essential to have a realistic idea of how much you can afford to spend on marketing to achieve your desired results.
How to decide on a marketing budget?
Review your current budget and figure out how much you can allocate towards marketing activities each month or quarter. You should also develop a plan for allocating marketing budgets based on the approaches you prioritize. For example, if social media marketing is your highest priority then you should allocate funds towards activities such as paying for ads or growing your follower base.
word processing documents
online surveys
email open and click-through rates software (if using them)
spreadsheets (for creating budgets)
It's inevitable to outline the specific actions to take in order to achieve your business goals.
Why is it important to have a marketing strategy?
It will help you focus your efforts, allocate resources in the most effective way, and track progress over time.
How to come up with a marketing strategy?
Include a detailed plan for each of the steps outlined in this guide. Specify how long you'll give each activity to produce results and set goals for what you'd like to achieve.
customer relationship management (CMS) software
search engine optimization (SEO) software
social media
online advertising
One of the most effective ways to improve your marketing is by developing a content strategy. This will outline the types of content you'll produce and how often you intend to publish.
Why is a content strategy important?
Quality content is essential for any successful marketing strategy. It encourages buying decisions, helps educate potential customers about your business, and builds trust.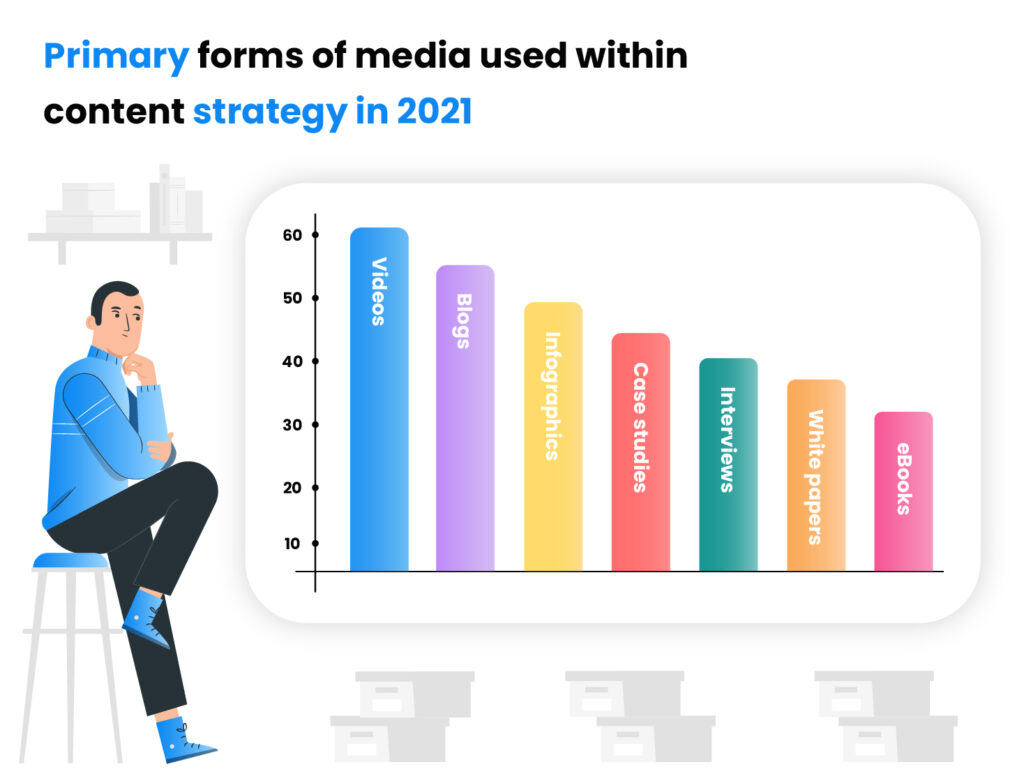 How to do a content marketing plan?
Start by creating a list of the types of content that you want to produce, including blog posts, social media updates, and videos. Also, develop an editorial calendar for each platform so that your schedule is clearly defined.
blogging platform software and CMS (if using them)
social media management tools like Kontentino to help you manage content effectively
Be sure your customers can easily reach you and get important information without any hassle.
Why is getting closer to your potential customers important?
Because it helps build better relationships. They trust you more when they know that they can depend on you whenever they need your help.
How to get closer to your potential customers?
You can use many different methods to streamline your customers' ability to contact you. They range from those that are visible to your clients, such as live chat widgets, to those that help your agents manage their workload more efficiently, which in turn increases customer satisfaction.
LiveAgent offers them all – you can use a built-in call center software, capture more leads with the fastest live chat on the market, and manage all chats, messages, emails, calls, etc. from the one inbox.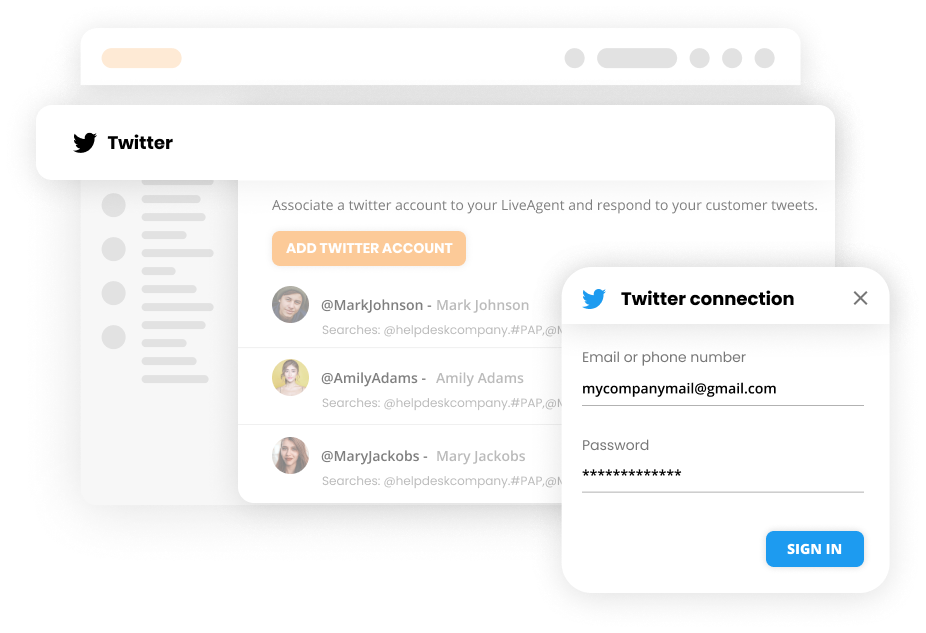 Call center software
Live chat
Social media support software
Now that you have a plan for your content, it's time to build out the digital assets necessary to make it happen.
Why do you need to buildout digital assets?
It's essential to ensure that all of your social media profiles and website pages are up-to-date so that they can attract visitors and keep them engaged with your brand. This will also help your business look more professional and credible.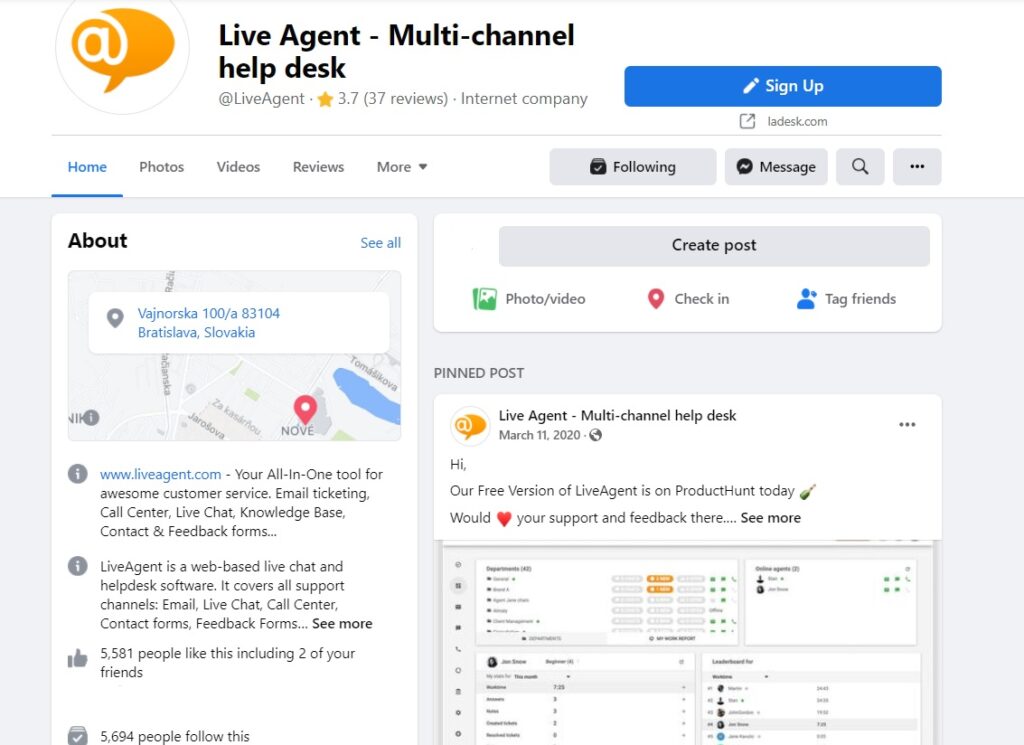 How to handle a buildout?
You should start by creating or updating your website and social media profiles. This includes adding relevant information such as a description of your business, contact details, and images or logos. Also, ensure that all of your pages are linked together so that visitors can easily navigate between them.
website builder software
social media management tools (like Hootsuite or Kontentino)
graphics design software (eg. Adobe Photoshop)
video editing software (such as Adobe Premiere Pro)
After gaining a solid understanding of your business and the market, it's time to create an action plan for improving your marketing strategy. This will outline specific steps you need to take to improve ineffective aspects of your marketing.
Why is an action plan important?
It helps detect room for improvement and make a plan for appropriate changes.
How to make an action plan?
Your action plan should include a detailed review of each ineffective aspect of your marketing strategy, along with steps that you can take to improve them.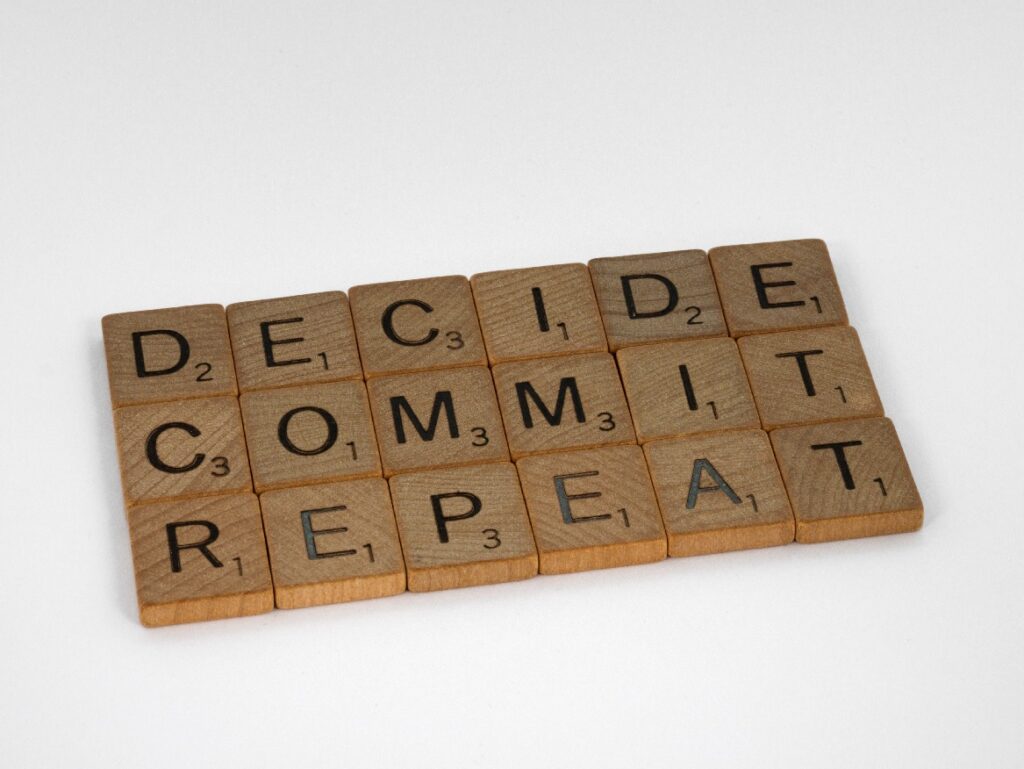 digital marketing strategy template or worksheet
action planning software like Trello
report templates (like marketing reports) for tracking progress over time and sharing with your team members and boss, etc.
Essential elements of a marketing audit
Audit objective
Define the purpose of your audit. The objectives of a marketing audit vary but typically include:
Evaluating the effectiveness of past digital marketing campaigns.
Determining the strengths and weaknesses of your current marketing strategy.
Investigating customer feedback and complaints.
Monitoring your competitors' activity.
Scope of the audit
After you figure out the goal, it's time to determine the scope of your audit. Decide what to include and leave out. It will help you stay on track while conducting the analysis. Some factors to consider include:
The time frame of the audit – Is it a full year, 6 months, or just 1?
Geographical scope – which countries/regions will be included in your analysis?
Product focus – which products or services will you examine?
Target market – who is your intended audience?
Audit methods
Once you know what you'll be looking at, it's time to determine the best way to gather the information. There are various audit methods available. Choose the one that will work best for your needs.
Some standard audit methods include:
Reviewing company documents – financial reports, marketing plans, customer data.
Surveying customers – via interviews, focus groups, or surveys.
Monitoring online activity – website analytics, social media metrics, etc.
Comparing with the competition – studying their marketing strategies and tactics.
Analyzing financials – revenue growth, profit margins, etc.
Analysis and findings
Find out whether or not your objectives have been met and what changes, if any, need to be made. Be sure to present your findings clearly and concisely to be easily understood by management.
Some standard analysis methods include:
Creating a SWOT analysis – strengths, weaknesses, opportunities, and threats.
Building a PESTEL Analysis – political, economic, social, technological, environmental, and legal factors that could affect your business or industry.
Developing an action plan with recommendations for improvement.
Recommendations
When it comes to recommendations, you'll want to include specific steps that can be taken to address the issues identified in your audit. This will ensure that you know what needs to be done and what plan to follow. Make sure your recommendations are achievable and realistic so that they can be implemented straightforwardly.
Implementation plan
Put together an implementation plan. Outline who is responsible for each step, what resources are needed, and a timeline for when the tasks must be completed. A well-organized implementation plan will help ensure that changes are made in a timely and effective manner.
Evaluation
Once the changes have been made, it's time to evaluate their effectiveness. This is where you'll determine whether or not your objectives were met and if there were any bumps along the way.
Marketing audit metrics
Conversion rates
Conversion rates are the most accurate measure of your marketing campaign effectiveness. You can calculate conversion rates based on:
Sales – tracking website purchases and sales through an eCommerce platform or CRM system will show how many clients made a purchase after viewing specific pages/content.
Leads – measuring how many leads were generated as a result of your marketing efforts, and then tracking how many of them resulted in a sale.
Sign-ups – tracking how many people sign up for your email list or download a white paper or e-book, etc.
Clicks – measuring the number of clicks on your ads (impressions) and the number of conversions resulting from them.
Bounce rate
The bounce rate is a metric used to track the number of people who visit your site and leave immediately. It can help you understand whether or not you're attracting the right audience.
The bounce rate is determined by taking the total number of visitors who leave your site after viewing one page and dividing it with the total number of visits. If this percentage is high, there may be something on your website that's turning people off or driving them away before they have a chance to explore further. To reduce bounce rates, try:
Removing unnecessary content from landing pages – test which elements increase conversions without increasing the bounce rate before removing them completely.
Making your calls-to-action more compelling – clarify exactly what visitors will get in return for their time and effort.
Adding trust signals – consider using security badges, customer logos, and testimonials, etc., to increase visitor confidence.
Click-through rate
The click-through rate (CTR) is a metric used to measure the number of clicks on your ads and how many people visit your website as a result. Tracking it can help you identify which ad formats, placements, or networks best drive traffic to your site. To improve CTR:
Test different ad formats and placements – try using a mix of text, image, and video ads to see which ones generate the most clicks.
Monitor your website traffic – look for spikes in traffic that coincide with increases in ad spending to determine which ads are working best.
Adjust your bids – if you're not achieving the desired CTR, increase or decrease your bids to either improve or reduce your visibility.
Social media is a powerful tool for marketing your business. It can help you reach new customers, build relationships with current customers, and generate leads. To make the most of social media:
Create interesting and engaging content – share blog posts, infographics, images, and videos, etc., to capture people's attention.
Participate in conversations – join relevant discussions to increase customer awareness of your brand.
Measure and track results – monitor social media analytics (e.g. Facebook insights) to see how many people engage with you on each platform and the types of posts that drive the most traffic back to your website.
Sales efforts
Sales are the ultimate goal of your marketing efforts. Tracking sales metrics will help you work out if your campaigns bring in new customers and increase customer retention rates. Tracking sales metrics can be done through:
eCommerce platforms – use tools like Shopify, Bigcommerce, etc., to track product purchases across multiple stores/websites.
Email marketing tools – use a tool like Mailchimp or Constant Contact to track the number of sales resulting from email campaigns, as well as customer lifetime value and ROI for each campaign you run.
Partner with your finance team – so they can share data about new customers you've gained from your efforts, as well as how many sales you make on average.
Brand awareness metrics
Improving brand awareness is an ongoing process that requires time and consistent effort to see results. To track your progress:
Compare like-for-like metrics – compare data from the same month/quarter in the previous year (or older) with current data to see how much progress you've made.
Use Brand Lift surveys – these are questionnaires that ask people if they've heard of your brand and, if so, whether they have a positive or negative impression of it.
Monitor social media mentions – use tools like Hootsuite or Mediatoolkit to measure the number of times your brand is being mentioned online.
Track your brand's position in search results – monitor how often your company appears at the top of Google, Bing, etc., to see which target keyword is driving traffic and sales to your website.
Summary of marketing audit checklist
Determine your target market
Set your goals
Analyze the overall market
Conduct a SWOT analysis
Evaluate the effectiveness of current marketing efforts
Identify your USP
Confirm your marketing budget
Create a marketing strategy
Develop a content marketing plan
Get closer to your potential customers
Build out digital assets (website, social media profiles)
Create an action plan to improve ineffective aspects of the company's marketing strategy
Essential elements of a marketing audit:
Audit objective
Scope of the audit
Audit methods
Analysis and findings
Recommendations
Implementation plan
Evaluation
Marketing audit metrics:
Conversion rates
Bounce rate
Click-through rate
Social media efforts
Sales efforts
Brand awareness metrics
Frequently

asked questions
What should I ask in a marketing audit?
A marketing audit ought to cover all aspects of your marketing activity, from brand awareness to sales process. It should also include a review of your website, eCommerce platform, and social media presence. As you can see, there are many aspects to cover and working with teams is recommended, including your finance and accounting departments. Our checklist summarises all of the key points you need to cover in your audit.
How do I recover from failed marketing campaigns?
If you're not achieving the desired results from your current campaigns, try A/B testing different ad formats and placements (e.g, text vs. image ads). In addition, monitor website traffic for spikes in inactivity and look for trends to determine which ads bring in new customers. It may also be a good idea to review your website's design, content strategy, or SEO keywords to see where you can improve.
How do you prepare for a marketing audit?
The best way to prepare for a marketing audit is to gather all of the relevant data and have it ready for review. This includes analytics from your website, eCommerce platform, social media accounts, and email marketing tools. You should also have any branding or design assets ready for review, as well as an overview of your current campaigns and their results. You can download our free marketing audit checklist PDF, which includes a summary of all the key points you need to cover in your audit.
How much time do I need to successfully complete a marketing audit?
Again, there is no definitive answer to this question. However, you should allow enough time to review all the data and make recommendations for improvement. By using our digital marketing audit checklist, you can reduce this time to a minimum because you won't need to make any additional changes nor miss anything crucial.
How do you format a marketing audit?
There is no one-size-fits-all answer to this question, as the format of a marketing audit will vary depending on the size and complexity of your business. However, most audits will include: Executive summary – a brief overview of the key points from your audit, including any recommendations or next steps. Current marketing activity – an outline of all ongoing and completed marketing campaigns, as well as how successful they were in driving sales. Marketing goals – details about your business objectives for each type of campaign you run to give a clear understanding of what you're trying to achieve. Marketing activities review – an assessment of e.g. your website's design, user experience, content, SEO, social media, and email marketing strategy. Financial review – an examination of how much you're spending on marketing and whether or not this is generating a good return on investment (ROI). Next steps – recommendations for ways to improve your marketing activity based on the findings from your audit.
What is the role of email marketing audit in digital marketing audit?
Email marketing is one of the most important channels in digital marketing. It's a great way to connect with customers and keep them updated on your latest products and services. Auditing your email marketing is an essential part of maintaining a successful campaign.