Social media management can be a daunting task for any business. With the number of social networks out there, it is hard to know which ones you should focus on and how.
This is an easy-to-use checklist for managing all your social media profiles.
First and foremost, having a social media management checklist is important because it ensures that all your bases are covered. Creating and following a social media checklist will prevent you from forgetting about any critical tasks when it comes to managing your accounts.
What's more, it streamlines your work by allowing you to focus on specific tasks that need attention. By doing so, you can prevent wasting time on activities that don't help you achieve your goals.
A social media management checklist is applicable to a wide range of people, including:
social media managers
marketing teams
business owners
industry experts
social media teams
A social media management checklist can be beneficial for all of them since it can help them manage and run business social media accounts much more effectively. Additionally, the checklist can be used to track progress and measure results.
Do you want your social media to shine? Here's how to make it happen.
As a social media manager, you should start the day by checking all of your profiles. It's your responsibility to walk these "rounds" every day to stay on top of what's going on and what may require your attention.
Keeping up with your social media accounts is a pretty obvious necessity. By doing so, you will always be on top of what's going on.
The first thing to do is to start a routine. Checking social media profiles will be part of your habit, so put aside time at the start of your day to check them before anything else.
Tip: if possible, start this process early in the morning so it's done by the time the day begins and the workload kicks in.
Each account must be checked individually, including comments, DMs, shares, and notifications. Prepare a certain pattern so that you never miss anything important.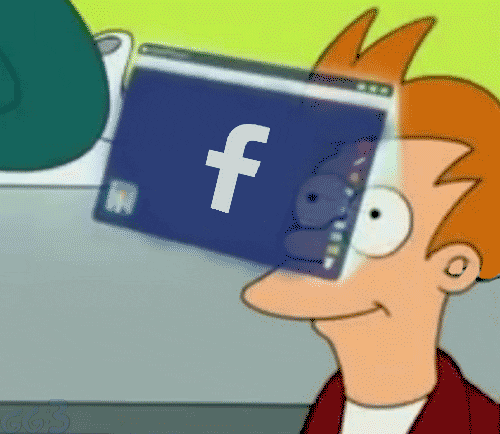 social media management tools like Kontentino, Hootsuite, or Sprout Social
If someone takes the time to write a comment on your social media page, make sure you take the time to reply. Show that you care.
One of the main goals of social media marketing is building a brand community. Positive comments help build your reputation as well as stay engaged with your audience.
The image that you create online has a direct impact on your overall performance. Having no one respond to customer comments is unacceptable and could harm your company's reputation.
Thank customers for positive reviews. Even neutral comments present an opportunity to relate to your customers and promote your business.
Address negative comments and try to resolve the issue. Even if you disagree with the opinion, you should always maintain a professional attitude, and not let your emotions take over.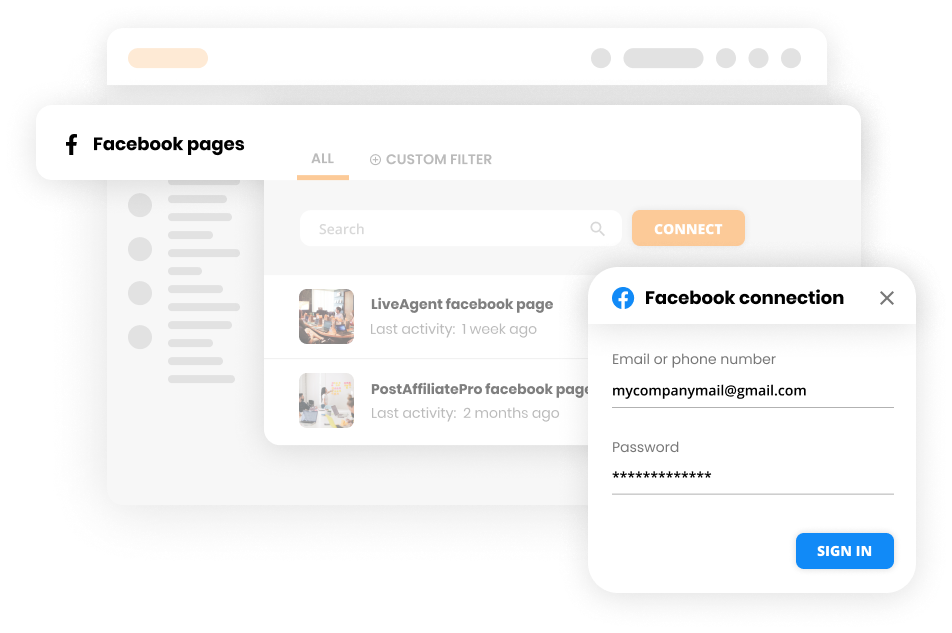 Social media support software by LiveAgent – it's an omnichannel help desk that collects all of your followers' interactions from multiple accounts and organizes them in one inbox.
One of the most important aspects of social media management is scheduling your posts. This ensures that your accounts remain active and you do not miss opportunities to reach out to your audience.
Why is it important to schedule posts daily?
It's one of the best ways to maintain a consistent presence on social media. Furthermore, it can prevent stagnation on your accounts.
How to schedule social media posts?
The first step is to understand your target audience, the next step is to create content that meets their needs and interests. This means writing engaging posts, in a tone and style that people will enjoy reading. Also, add photos/videos/infographics that will catch their attention.
If you're stuck for ideas, you can brainstorm topics by looking at social media trends or by using tools like BuzzSumo. The final step is to schedule content in your calendar for publishing later.
Which tools to use for scheduling posts?
scheduling tools like Kontentino that publish scheduled posts on your behalf (bulk scheduling)
social media calendar to have all drafts and posts in one place and be able to manage them easily
social media templates to help you quickly create posts for different platforms
BuzzSumo to find content ideas
Check your mentions to see what emotions your brand evokes and see if there are any fires to put out.
Why is monitoring mentions important?
It's one of the best ways to get feedback about your brand and find out what people are saying about you. It also helps you prevent any crisis from happening and react quickly to any unfavorable events. The result is that you can build stronger relationships with both current and potential customers.
How to monitor mentions?
Automating the process is the best, since otherwise it can be extremely time-consuming (if your brand has much publicity then it's not even possible to check them all). Make use of a monitoring tool and create queries that are regularly monitored.
If you have a chance to set up real-time notifications then do so, you will be able to react quickly to any mention and prevent the situation from escalating. Thus, you will only check notifications that need your attention.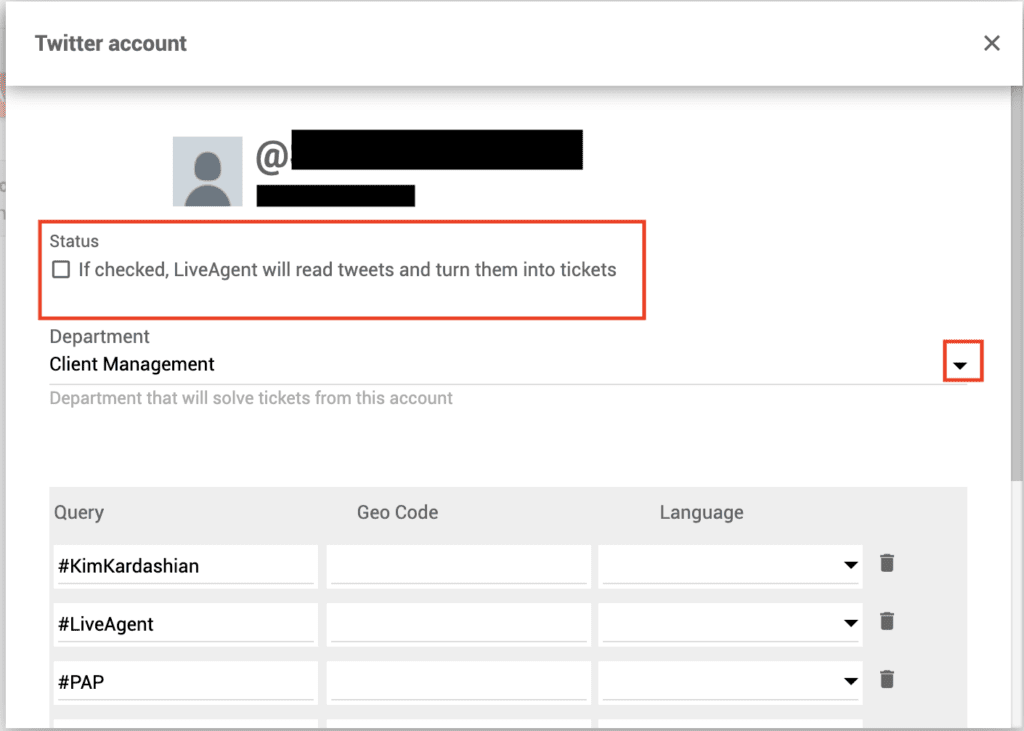 social media management tools
social media search engines like Google Alerts
social media monitoring tools like Mediatoolkit, which allows you to monitor all of your mentions in one place and react quickly
Another important management task is reading and replying to all of your messages. This means responding to inquiries, complaints, and other messages as quickly as possible.
Why is it important to respond to messages?
Social media is an effective social channel for customer service. However, for a positive customer service experience a fast response is expected.
In the long run, fast replies can not only help build relationships but also lead to more sales. The more responsive and customer-focused you are, the more likely customers are to buy from you again in the future.
How to handle responding to messages?
If there are too many messages for you to handle, consider using tools that will help automate the process for you. You could, for instance, use LiveAgent's universal inbox so that all your messages from different social media platforms land in one common inbox.
This way, you're able to have better control over your accounts and manage your responses more efficiently. In addition, it gives you an edge over your competitors, as you will be able to respond to messages faster than they do.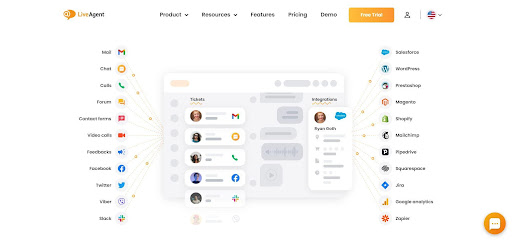 LiveAgent – its universal inbox allows you to connect different social media channels and manage all of your messages, emails, and chats, etc. in one place.
Keep an eye on what your competitors are doing and try to learn from them. Look at what kind of content they publish, how frequently they post, and what kind of reactions their posts receive.
Why is it important to watch your competitors?
Seeing what's working for them is a great way to get ideas for your own social media strategy. In addition, it can help you identify your competitors' weaknesses and find opportunities to overtake them.
How to watch your competitors?
Follow your competitors on all of the major social networks – this includes Twitter, Facebook, LinkedIn, Google+, and Instagram.
Monitor your competitor's social media activity – use a tool like Hootsuite or Sprout Social to track keywords and hashtags, giving you insights into what your competitors are talking about online.
Analyze their content – examine the types of content they are publishing (blog posts, posts, IG stories, reels, videos, etc.)
Create a spreadsheet with your competitors' social media profiles so you can gather data and update them regularly.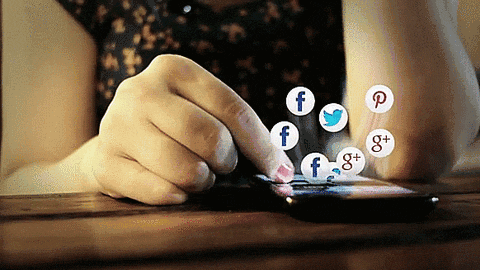 social media monitoring tools like Mediatoolkit or Mention allow you to track all of your competitors' mentions across all channels
spreadsheets such as Google Sheets or Microsoft Excel
Use hashtags to tap into current trends and get more exposure for your brand. Find trending hashtags that are relevant to your niche and use them in your posts.
Trending hashtags can help you to reach a larger audience and be more visible online. They can also boost engagement and help you grow your account.
There are a few different ways to find trending hashtags. One is to use the search bar on Instagram or other social media platforms. Type in a keyword or phrase and you'll see all of the hashtags that are currently being used by people on, e.g. Instagram.
Another way to find trending hashtags is by checking out websites like Hashtagify, which allow you to enter in a keyword or phrase and show you all of the related hashtags over time. You can also check out Twitter trends for more general information about what's popular right now.
Hashtagify – allows you to find trending hashtags for any topic
Twitter, Instagram, and other social media platforms
You can see how they are performing over time and adjust your content strategy accordingly.
Why is it important to track keywords and phrases?
When you track the performance of your keywords and phrases, you can discover which ones are working for you and which ones need more attention. In addition, it can help you fine-tune your content strategy and achieve better results from your marketing efforts.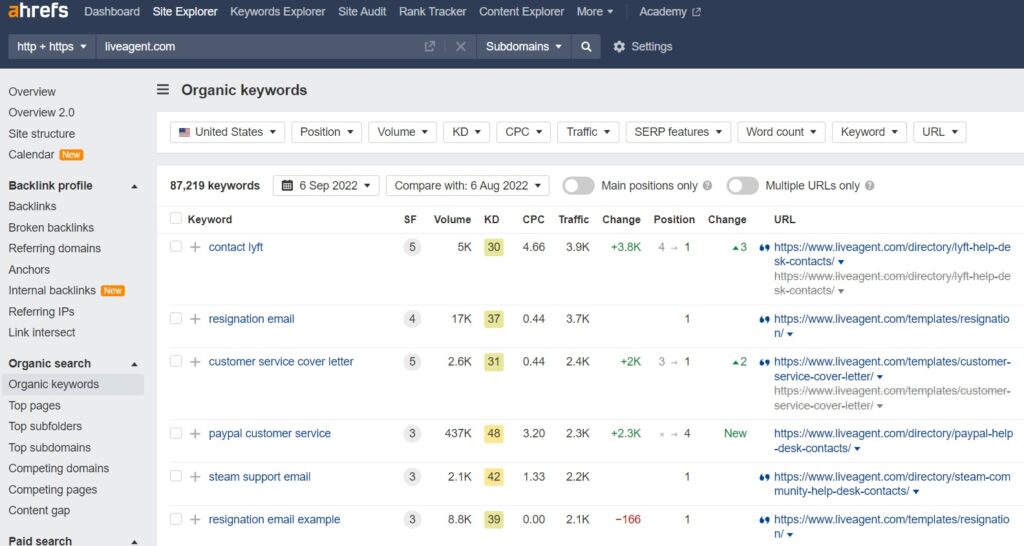 How to track keywords and phrases?
There are a number of free or low-cost online tools that track keywords and phrases. They provide data on the search volume for each keyword or phrase and data such as the number of competing pages and the average cost-per-click.
If you want more detailed data or if you need to track keywords and phrases in multiple languages, you may want to consider a paid service. These typically offer more comprehensive data including information on search engine rankings and traffic.
SEMrush allows you to track the performance of your keywords and phrases over time, as well as see their competition level and weekly search volume
Each week, you should perform a thorough analysis of your key metrics and stats. You can then see aspects that are working on your social media accounts and what needs to be tweaked.
Why is looking at your stats on a weekly basis important?
It gives you a big picture of your performance and helps you detect any negative trends before they spiral out of control. You won't be able to notice any deviations from the norm if you don't analyze stats regularly.
How to look at your stats?
There are many different tools and platforms that offer detailed insights into your performance. However, they were not all equally good.
The best way to analyze your stats is to use a platform that offers both historical and real-time data. So you can see how your accounts have performed over time as well as track the progress of your campaigns in real-time.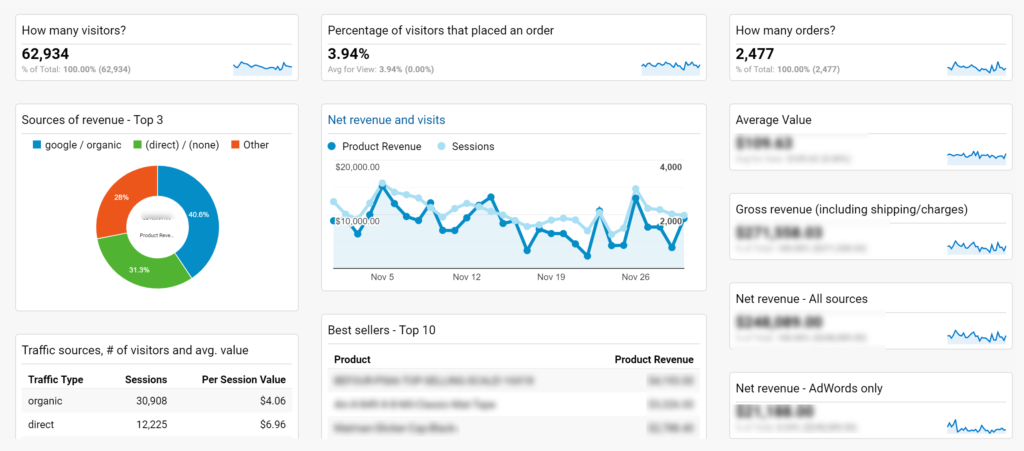 Google Analytics
Hootsuite Insights
Once a week, you should also meet with your team to discuss your social media progress. This will help everyone stay on the same page and identify any potential problems or areas of improvement.
Why is it important to conduct weekly meetings?
Meetings facilitate the co-creation of the entire strategy. It is a time to exchange ideas and doubts, as well as provide updates about progress.
When such meetings take place, what should be discussed?
the overall progress of your campaigns
performance of each individual campaign
progress on specific goals
issues and challenges faced in the past week
plans for the coming week
Google Hangouts or any other video conferencing software to host meetings remotely
Slack to communicate with one another
Asana to keep track of daily tasks
Your efforts can be boosted by using influencer marketing. The use of such tactics as word-of-mouth and social proof makes people more likely to buy your products and/or use your services.
Why should you connect with industry influencers?
You can gain access to their followers and hence promote your content to a wider audience as well as make your brand more visible and recognizable. People who follow influencers tend to trust them, so such connections can have a great impact on your sales.
How do you connect with industry influencers?
First, find them on social media and start following their accounts. To achieve the best results for your influencer marketing, you have to be sure that they fit your brand and you'll make a really good duo together.
Once you've connected with them, ask to collaborate, talk about expectations, set all the terms, and maintain good contact. Discuss the campaign and allow them creative freedom. Do not impose too many guidelines, as they know their audience and how to reach them best.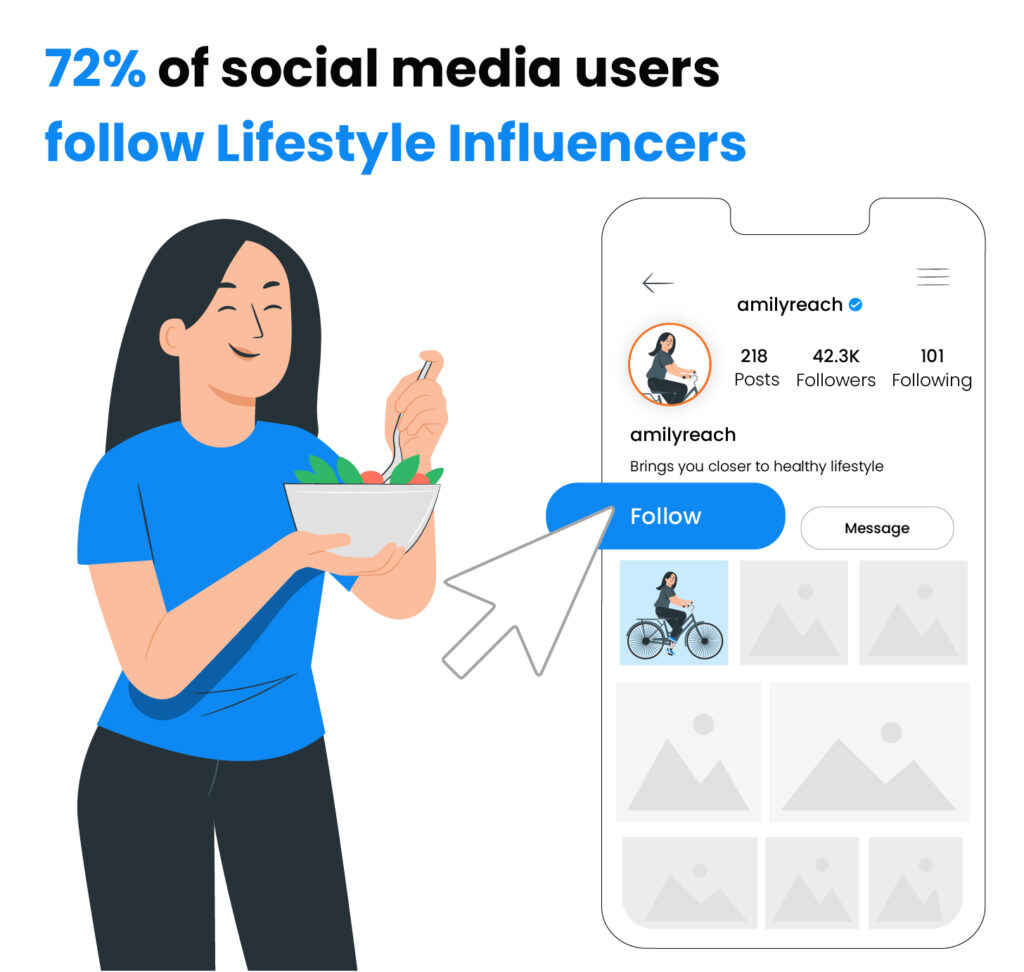 Heepsy and NinjaOutreach are tools that use artificial intelligence to match your brand with the best influencers (however, you should always verify the results yourself)
reach out to them through social media
You should always offer your audience a chance to engage – whether it's through posts, Instagram Stories, or any other channel.
Why is engaging with customers important?
By improving social media engagement, you strengthen your brand's relationship with your customers and build a community. In turn, this leads to an increase in brand loyalty, word-of-mouth referrals, and sales.
How can your brand be more engaging?
Monitor your accounts regularly and respond to comments in a timely manner.
post interesting, engaging content that will capture the attention of your followers, teach them, and make them laugh
participate in discussions and answer questions from followers
follow and engage with other businesses in your industry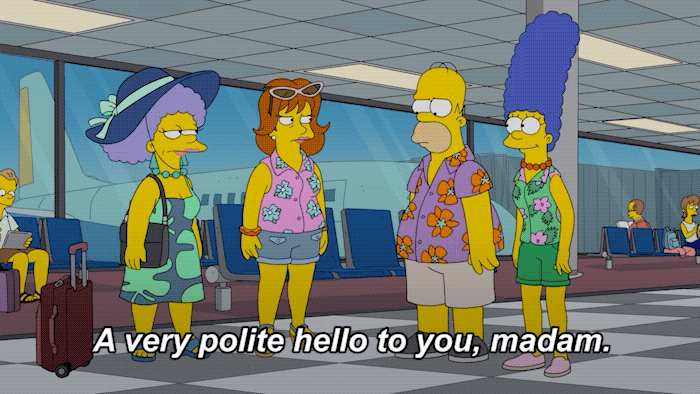 engagement content such as videos or reels
Q&A sessions or surveys on Instagram Stories
live streaming
Is it the end of the week? Sit down and make a list of the tasks that you were able to achieve.
Why is making weekly goals check-in important?
It helps you stay focused on your campaigns and keeps you accountable. Seeing your progress can also motivate you.
How to handle checking in on weekly goals?
Weekly goals should be specific, measurable, and achievable. They should also align with your overall strategy. Even the smallest steps can give you a sense of what you were able to accomplish during the past week and what you need to work on in the coming one.
The Asana software is a great tool for tracking goals – it gives you the ability to create tasks and track their progress, plus you can assign deadlines and measure the success of those tasks
You should plan your campaign each month in order to get a complete overview of what you're trying to achieve.
It allows you to set goals and measure their success. Without a social media strategy, you may not be sure what to measure or how to track your progress.
A campaign plan should include a goal, target audience, budget, timeline, and strategy. At first glance this may seem like a lot of work, but breaking the process down into manageable steps will make it easier. There are a few key stages:
define your goals for the campaign
determine your target audience
create content that is relevant to them
set a budget and timeline
develop a strategy for how you will achieve your goals
Once you have completed these steps, you can begin to implement your campaign plan. Don't forget that it's important to review and revise your upcoming campaigns regularly, since your goals and target audience may change.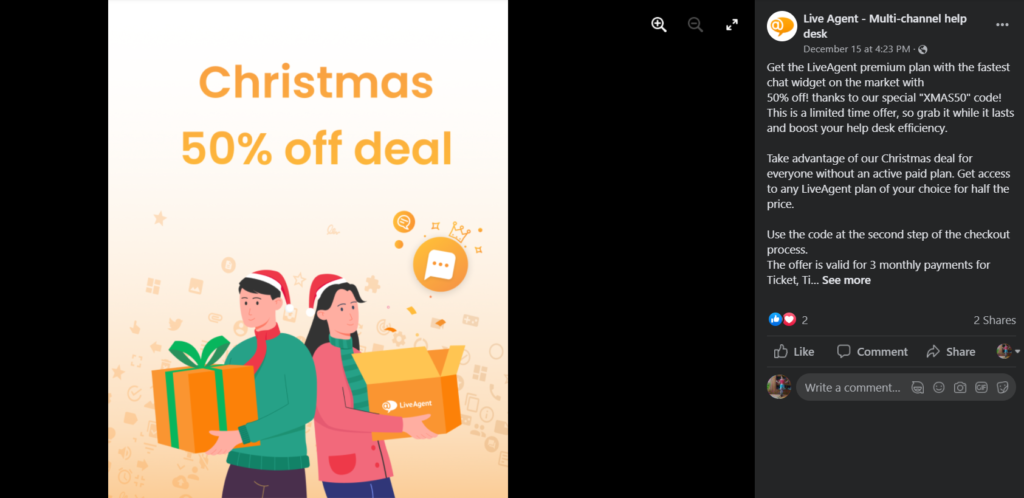 social media management tools
spreadsheets
social media campaign templates
A content calendar can help your business decide what content to share and promote on social media channels. You can use one to track not only your posts, but also blog entries, email campaigns, and even traditional advertising.
Why is creating a content calendar important?
It helps you organize all of your ideas for content and plan ahead. A content plan also helps you to make sure that all of your social media accounts' content are aligned with your overall marketing strategy.
How to create a content calendar?
The key here is to have the right tool – find one that will help you streamline the whole process, not slow it down.
In the best solutions, you'll have access to bulk scheduling and drag-and-drop capability in order to change dates and posts' orders easily.
Once you've chosen the tool, conduct content research to come up with ideas. Engage your team and hold a brainstorming session together -it's the best way to exchange ideas and develop interesting concepts.
Which tools to use for creating a content calendar?
Kontentino – it's easy to use and can really speed up the workflow
Paid advertising allows you to target audiences who may not have seen your posts before, thus increasing brand awareness. Besides that, paid socials are a great way of e.g. driving additional traffic to your website. Ad strategies must be regularly updated in order to be effective though.
It is nearly impossible to create an ad that will have an immediate effect because it takes trial and error to determine what works and doesn't. You will have to try several settings before you find the perfect one for your ads, which is why making many approaches and changing them on a regular basis takes time but is necessary for success.
Your updated social media ad strategy should include a plan for targeting the right audience, choosing the right channels, and measuring the results of your campaigns.
use different types of ads (videos, carousels, etc.)
target a specific audience (location-based targeting, interests-based targeting, for example.)
choose the right channels (e.g. Facebook vs. LinkedIn)
measure the results of your campaigns (with metrics such as impressions, clicks, and conversions)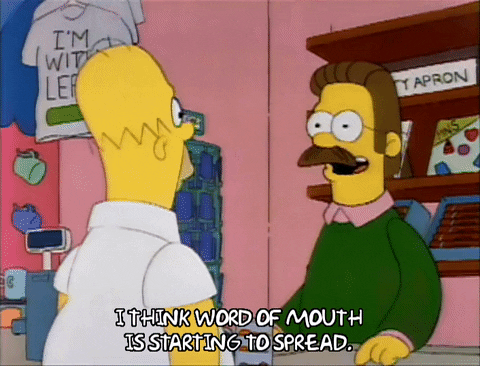 Facebook Ads Manager – create and track ads, target specific audiences, and measure the results of your campaigns
Google Ads
As part of your monthly duties, you should also carry out a thorough social media audit to track your progress and identify areas for improvement.
Why is performing a monthly audit important?
It allows you to identify the strengths and weaknesses of your social media strategy. Regularity will make it easier for you to detect fractions before they get bigger.
You can use an audit to see how well you are doing, what needs to be changed, and which priorities should be moving forward. You can also see how well you are prepared to use social media.
Compare your current metrics against past performance in order to gauge how well you're doing. Are any of your posts or campaigns outperforming the rest and, if so, what is different about them?
You might find that your accounts are not aligned with your overall marketing strategy. Furthermore, it may be that you are not targeting the right audience or that your content does not resonate with them.
What are some of the key metrics that you should monitor?
engagement rate
impressions and reach
share of voice
follower engagement
referrals
conversion rate
response rate
Kontentino is a great tool for auditing your social media accounts – it allows you to track the performance of your accounts and identify areas that need improvement
a social media audit template makes it easier for you to conduct an audit every month
spreadsheets such as Google Sheets or Excel
After you've completed an audit, it's time to establish your future goals.
Why is establishing goals important?
In order to know what direction to take when it comes to developing your online presence and creating a successful social media strategy.
What should be included in the goal-setting process?
The process should include setting SMART goals (specific, measurable, achievable, relevant, and time-bound) and determining the key performance indicators (KPIs) for measuring their success.
Check the progress of your goals regularly to know what needs to be improved or changed, and motivate your team by taking small steps.
Asana is a great tool for assigning tasks and monitoring goals
Growing your online presence and business requires constant improvement, so be better every day.
Why is making improvements important?
Making improvements to your social media management is important because it helps you reach new heights and achieve success. You can improve your strategy, how you use different platforms, and the content you produce. By making these changes, you can better connect with your target audience and create a lasting impression.
Look out for trends and see what people are doing on social media.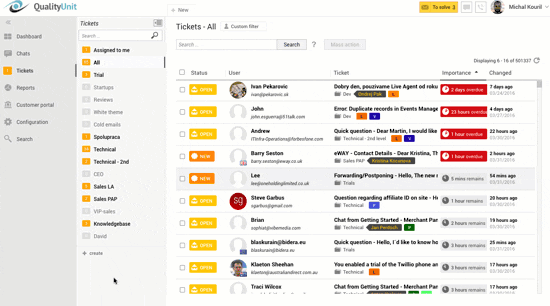 It depends where the changes need to be made. However, the following tools can be helpful:
LiveAgent help desk software for managing messages, replying to comments, and monitoring multiple accounts
Kontentino or other social media management tool for a content calendar
Canva for creating content
Google Ads and Facebook Ads Manager for managing all ads
Use tools that streamline your workflow
We've listed a lot of great tools that can really help you, and you should definitely give them a try.
Many businesses make one big mistake – they don't invest in good tools because they think that this way they'll save some money. Nothing could be further from the truth, since your employees can be much more productive if they have tools that can make their work easier.
Let's look at the LiveAgent – without its help desk, you need to respond to each Facebook message, DM, and e-mail, etc. one by one. This takes up a lot of time that you could otherwise spend on e.g. content creation. With the right tool, you could manage all these tickets under one inbox, thus increasing productivity and improving response times.
Another way to speed up the response time is by installing a chatbot. Facebook Messenger and WhatsApp are the two most popular platforms for chatbots, with over one billion active monthly users.
What's great about chatbots is that they can help you automate some of your customer service tasks, such as providing information about your products or services and answering frequently asked questions. This will not only speed up the response time but also free up some of your customer service agents' time to focus on more complex tasks.
Use tools for post scheduling
A post scheduling tool can be of great help for managing your social media accounts. It allows you to pre-schedule your posts for all or some selected platforms, which is very convenient if you want to publish content regularly but don't have the time to do so manually.
Two of the most popular tools are Kontentino and Hootsuite. They both offer free demos, so you can try them out without any commitment.
Smart automation is a great way to save time, avoid hassle, and boost your performance. For example, with LiveAgent automation rules you can automatically transfer tickets to other departments, add tags, mark them as spam, or resolve them.
This way, you don't have to spend your time on tasks that can be easily automated, such as responding to the same questions repeatedly.
When it comes to managing social media, it's easy to fall into the trap of publishing too much. It's very important to avoid over-posting, as this can have a negative effect on your brand.
What constitutes over-posting? Well, it depends on the social media platform you're using and your target audience.
For example, posting more than three times a day on Twitter may be considered over-posting, while posting six times a day on Instagram Stories might be just fine. The best way to figure out how often you should post is to do the research and see what's working for you.
One of the goals of social media is to evoke responses from your followers and make use of community management. Create engaging content and include call-to-action buttons to encourage your followers to respond to your posts.
When it comes to social media, it's really important to create a community around your brand. A good example is thematic groups, which create incredibly engaged communities.
Daily basis
Check all of your social media profiles
Reply to any comments
Schedule posts
Monitor your mentions
Respond to all of your messages
Watch your competitors
Discover trending hashtags
Weekly basis
Track keywords and phrases
Look at your stats
Conduct a meeting with your team
Connect with industry influencers
Engage with customers
Check in on weekly goals
Monthly basis
Plan your social media campaign
Create a content calendar
Update your social media ad strategy
Perform a social media audit
Establish your future goals
Make any necessary improvements
Use tools that streamline your workflow
Install a chatbot
Use tools for post scheduling
Use smart automation
Avoid over-posting
Evoke responses
Frequently

asked questions

It depends on how much content you have to manage and can vary depending on the size of your business and the number of accounts you have. It usually takes a few hours per day to manage social media accounts, so if you need to spend more then consider hiring a social media manager or somebody responsible for that particular task.

This varies depending on your target audience, but we recommend using a mix of social media platforms to reach the most people. You can perform a thorough audience analysis to see which platforms will work best in your case. You can also use tools like Google Analytics to get audience insights, plus adjust the message and channel to them.

You can use a content calendar to plan your content in advance, helping to ensure that all of your accounts are aligned with your overall marketing strategy. More importantly, it allows you to drag & drop and schedule in bulk, making your job much easier.

It's impossible to put a specific number on the hours that a small business should spend on social media. Many different factors come into play, including the number of people involved in management. It is possible to reduce this time by using social media tools, like LiveAgent and its help desk software that enables you to manage all of your social media activities in one place.
How can you improve your social media content?
Here are a few tips to follow: Make sure all of your posts are relevant and interesting to your target audience. Include valuable and unique content that is not found on other social media accounts. Post regularly, but not too often (you don't want to overwhelm your followers). Use images and videos to break up your text and make your posts more engaging. Opt for a mix of promotional and non-promotional content. Make sure all of your links are working properly. Check for spelling and grammar mistakes before publishing your posts. Monitor comments and feedback from your followers, and respond to them. Keep track of your analytics to see how well your social media campaigns are performing.