How do you conduct a successful discovery call? What should I include? Where should I start? These are all important questions to ask when doing the job well.
We've compiled a list of checks to go through to ensure success. Read on to find out more.
What is a discovery call checklist?
A discovery call checklist is a list of items that need to be completed before, during, and after a discovery call within the sales process.
This includes tasks such as preparing for the call, gathering information beforehand, taking notes during the call, and following up afterward.
By using a checklist, you can ensure you do not miss anything and make the most of your time while qualifying a potential buyer.
The importance of a discovery call checklist
Following this checklist allows you to be organized and efficient during your time with the prospect. Thanks to that, you will be able to spend less time preparing and more time selling.
Don't miss out on important information that may be relevant to the call.
Who can benefit from a discovery call checklist
sales and marketing team members
These are the people who typically make discovery calls to prospects, so they should be prepared to give their best performance during every call.
Time management is crucial when you are in charge of a team of people who make the calls to prospects. This checklist enables sales managers to launch sales tactics efficiently and achieve their business goals.
Sales reps can also use a discovery call checklist to their advantage. By being prepared for each call and knowing what is expected of them, they will be able to focus on selling rather than on the logistics of the call.
Explore the discovery call checklist
Before making a discovery call, you need to know who will be on the other end of the phone and what kind of information they have.
Why is it important to plan the call?
First of all, it is important to have an idea of who the customer is and what they expect from the service.
Moreover, having an agenda for the call will help you stay focused and ensure that you cover all important topics. Finally, gathering information in advance will allow you to spend more time on the call asking sales discovery questions and getting to know the prospect.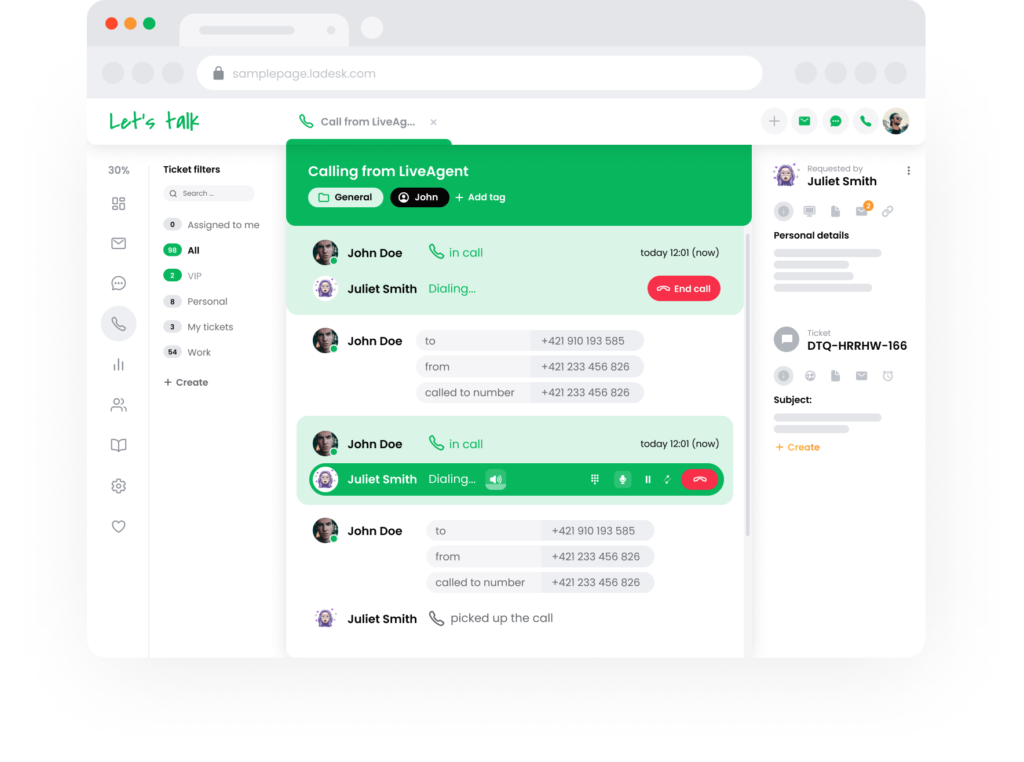 How to plan the call?
Before initiating a new sales discovery process with prospects, make sure your contact list is up-to-date.
Check if any new information has been added to the prospect's website or social media pages so that you can ask relevant questions during the conversation.
Finally, consider having a scriptwriter create an agenda for your discovery calls.
spreadsheets containing data
contact management software
email marketing software with automated drip sequences for nurturing leads
social media listening tools
prospect research tools
Once you have planned the call, it is time to qualify your potential buyer. This includes determining whether or not they are a good fit for what you offer and deciding on the next steps after the client discovery process has been completed.
Why is qualifying your buyer important?
It allows you to focus on those who are a good fit for your product or service. This saves both you and the prospect time and energy, as neither of you will have to go through the process of discussing something that is not a good match.
How to qualify your buyer?
The best way to qualify a buyer is to ask questions that will help you understand their needs and whether or not your product or service can meet them. Some of the questions you can ask are:
What are your current business challenges?
What are your goals for the future?
How is your company currently generating leads?
What type of current solution are you considering?
prospect questionnaires
buyer persona templates
qualification matrices
Once you have qualified your buyer, it is time to diagnose their needs. You need to determine what problems they are currently facing and understand the solutions that will best fit them.
Why is diagnosing the prospect's needs important?
It ensures you understand prospects' needs. According to the diagnosis, you can provide a solution that will meet their business challenges.
Moreover, knowing exactly what customers are looking for allows you to position your product or service efficiently. Asking about their needs gives you better insight and helps you determine what will work and what won't.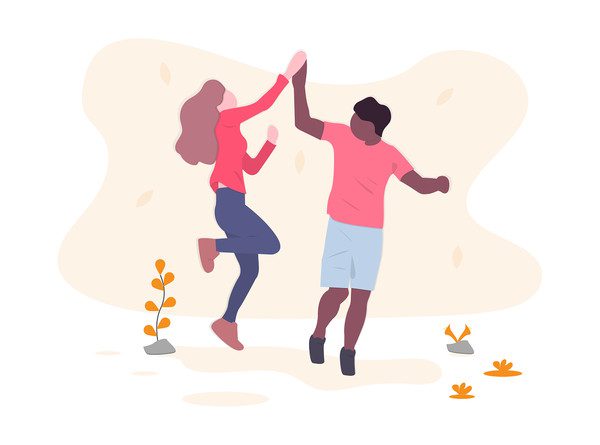 How to diagnose the prospect's needs?
Ask questions that will help you understand the challenges the buyer faces and how your product or service can help them overcome them.
The more specific the questions are, the better you will be able to understand the prospect's needs.
surveys (e.g. NPS)
sales pipeline assessment tools
competitor analysis
persona templates
The SPIN model is a sales technique that can be used to determine the prospect's buying status and help close more deals. It stands for Situation, Problem, Implication, and Needs.
Why is using the SPIN model important?
It allows you to identify key information about your prospects and how they are currently responding to salespeople.
If a buyer's status does not match up with your own, you need to find out why, so you can address any issues before moving forward.
How to use the SPIN model?
The SPIN model works best if you ask questions that help you understand how your prospect is responding and what information they need. This allows you to adapt quickly and approach them more effectively.
prospect surveys
spreadsheets
software for managing your sales process
CRM software
Research your prospects' company and learn about their business challenges.
Why is preparing a list of questions in advance important?
It is ideal to make a list of questions ahead of time. It allows you to be more prepared to ask relevant questions when speaking with a prospect.
How to prepare a list of questions in advance?
Put together a questionnaire to understand the buyer's needs.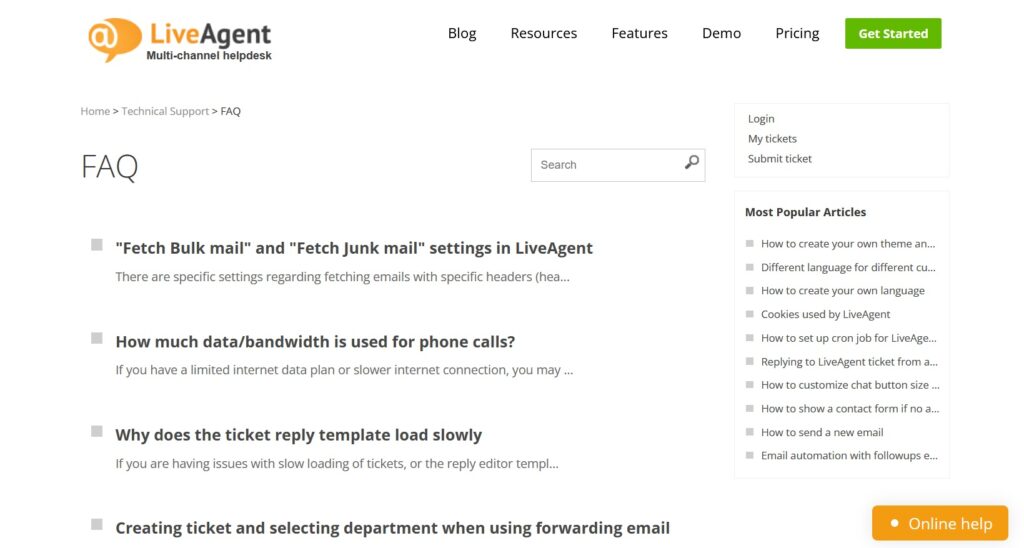 Asking these types of questions can be difficult so the type of information you seek is important to know in advance.
contact forms and surveys
an FAQ page on your website
buying cycle templates
sales call cheat sheets
During the sales process, call duration determines the amount of time you have with your prospects to learn about their needs.
Why is it important to set a call duration?
It is important for efficient use of time. This helps you determine what you should discuss during the call. In addition, it gives the prospect a timeframe to manage their schedule around your call.
Setting a call duration also allows you to plan your sales pitch. You need to make sure that you are able to address all of the buyer's questions and concerns in the scheduled time.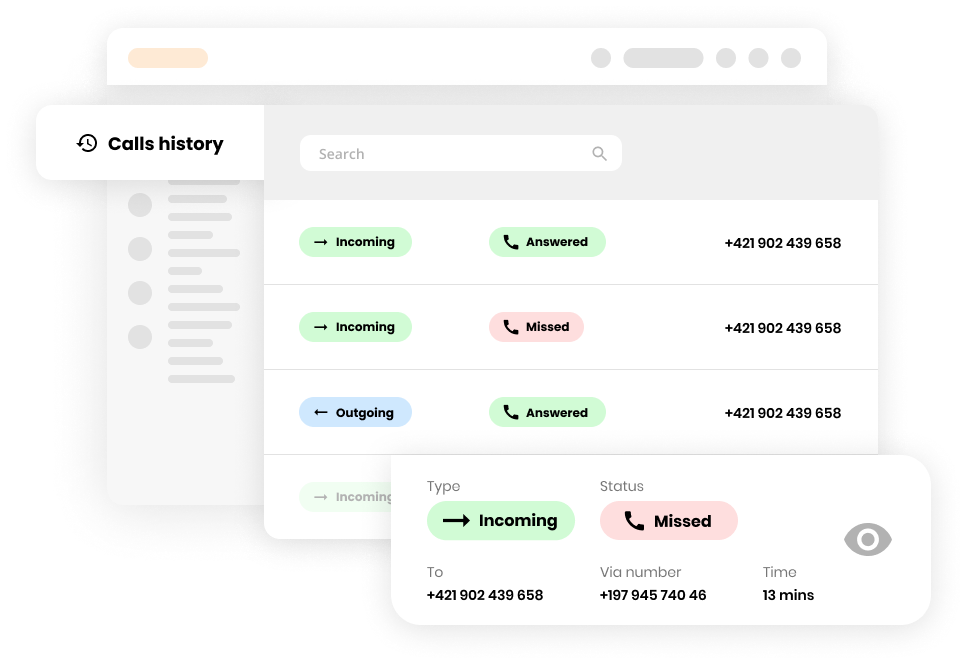 How to set the call duration?
The best way to set the call duration is by finding out when the prospect is available and what their preferred calling times are.
calendar scheduling tools
call recording software
time tracking apps
In sales, a call script is a guide that outlines what you should say and when. These scripts are based on the best-practice rules and therefore they allow agents to always deliver the best customer service.
Why is using a call script important?
Call scripts make you more prepared for discovery calls, because they highlight what needs to be said at certain points.
You won't have to worry about what to say next and you can focus on the prospect's needs.
How to use a call script?
Read it word by word so that you are able to stay focused on the conversation. Deviating from the script can lead the conversation off-topic and prevent you from learning about the prospect's needs.
call scripts
taping yourself during calls
voice recognition software
Using tools can streamline your call workflow and make the sales process more efficient. Tools will also make your job easier, allowing you to focus on the prospect's needs.
It allows you to record all necessary information and notes so that you can refer back to them later during follow-ups.
It also makes it easier for you to track metrics, analyze data, and identify patterns within your sales process. Tools are vital for establishing call workflows because they allow you to automate certain tasks that would normally take up time during calls.
This includes procedures like recording calls or sending follow-up emails.
Decide which tools will work best for you and then integrate them into your processes.
LiveAgent is one of the natural choices since it integrates with most CRMs and is a great way to manage customer support.
customer support software (LiveAgent)
call recording software
time tracking apps
meeting schedulers
voice recognition software
During a certain stage of their buying process, your customers experience different pain points. By identifying them you are able to provide answers and solutions to these issues.
Why is matching questions to the buyer's journey important?
This process allows customers to feel more comfortable and provides an opportunity for your agents to gain their trust.
To get a better understanding of what customers are looking for and how that aligns with your product/service offering.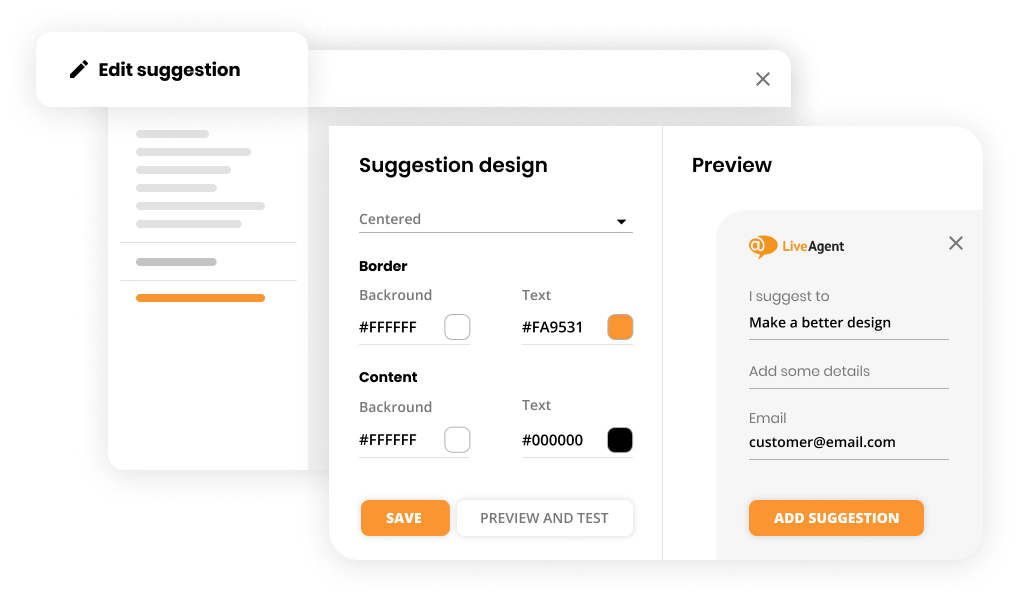 How to match questions to the buyer's journey?
The best way is by following up on previous conversations, asking where they are in the buying process, and then tailoring your questions accordingly.
You should also be prepared to ask the same question in different ways so that you can get a variety of answers. Make sure you ask open-ended questions.
Avoid yes or no questions as they may give you little feedback. Using probing questions is also recommended at this stage.
CRMs
lead scoring
marketing automation software
questionnaires/surveys
When setting up a meeting with a prospect, it is important to consider the best time and location for both parties. This will help you avoid rescheduling or having to cancel on them.
Why is arranging sales meetings important?
It shows that you respect their time and allows productive conversations. You will also be able to manage your schedule more effectively and make the most of the time you have with prospects.
Taking the time and effort to set up a meeting will help gain trust and respect with your prospect, which will help you immensely when it comes to closing the deal.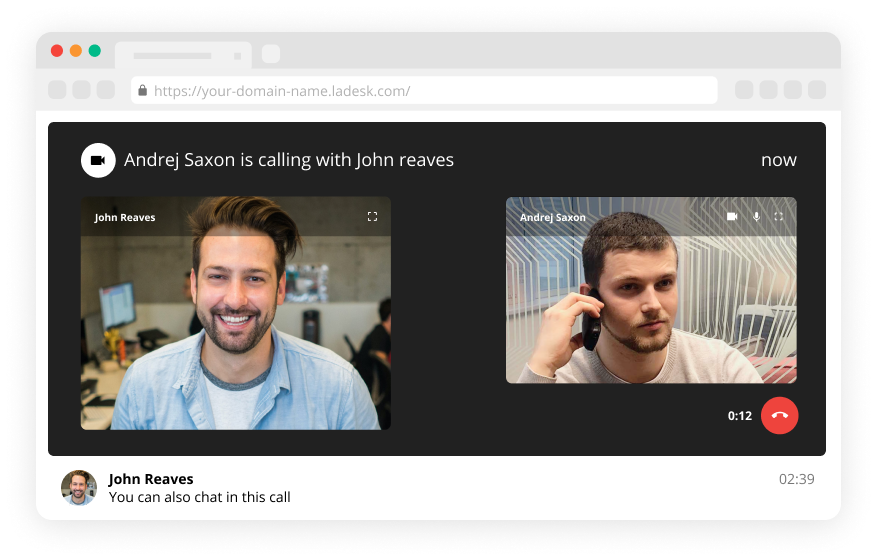 How to arrange sales meetings?
When setting up a sales meeting, it's important to keep in mind that people will often say no first due to lack of time or not feeling like they meet your requirements, so being persistent is important.
Whenever one person is unable to attend, see if another can attend in their place.
Timing-wise, weekday early mornings or later afternoons work well because people tend to be less busy then. Meetings on Fridays should be avoided as Fridays are typically considered the end of the week. The best location will depend on your prospects, but in general, an office or cafe will work.
customer support software (LiveAgent)
meetings schedulers
videoconferencing or conference calling software
time tracking apps
Following up with your prospects is a crucial part of the sales process, but it can be tricky to know what to say and when to say it.
Why is planning follow-ups important?
Planning your follow-ups in advance gives you time to properly prepare for each conversation. It also demonstrates your commitment to doing business with them.
As a result, you are able to manage your schedule more effectively and make the most of all upcoming opportunities.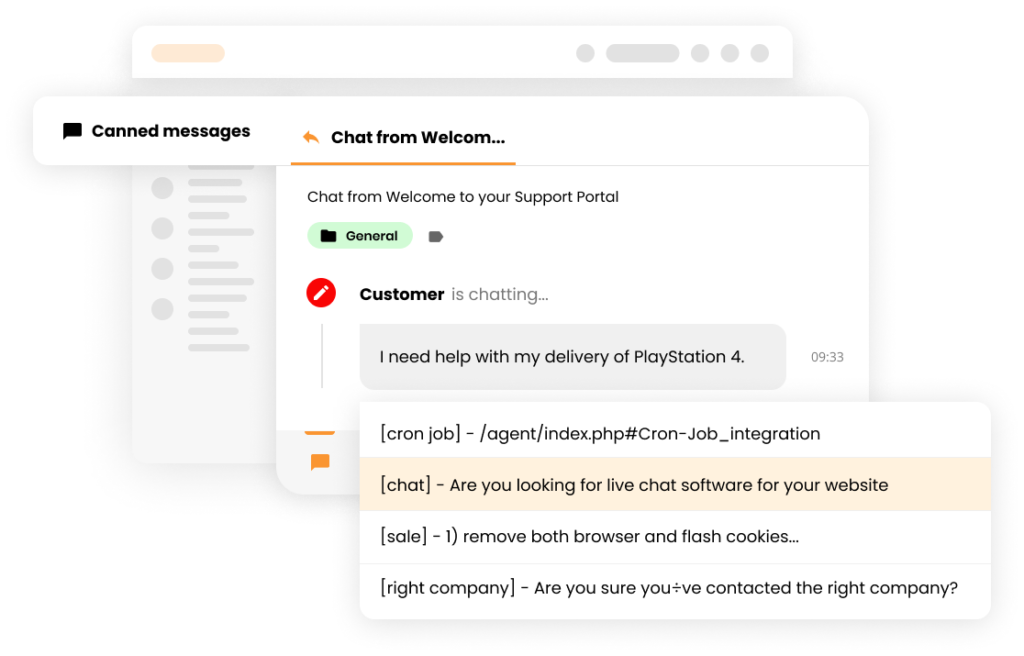 How to plan follow-ups?
The best way is by sending an email within 24 hours after a call with certain questions or requests listed in it. This can be asking about their business pain points (if not already discussed on the call) and their availability for another meeting.
Then, follow up with another email within 48 hours after that asking them to schedule a time for your next conversation.
email templates or canned responses
email automation tools
CRMs
videoconferencing or conference calling software
Once you have arranged a sales meeting and followed up with your prospect, it's time to finish the decision-making process and close the deal. Initially, it may seem difficult, but with the right techniques, it becomes easier.
Why is closing a deal important?
By closing a deal, you are able to move on to the next stage and make a sale. It also increases your chances of them returning to you in the future. Additionally, it builds your confidence as a salesperson and shows your progress over time.
How to close a deal?
Ask the prospect if they are interested in going ahead with the product or service you offer. Explain how it can help them and ask about any concerns they may have, etc.
You should also try giving a discount as an incentive. If they're still not convinced about purchasing, ask them if they know anyone else who may be interested in what you have to offer.
proposal templates
sales scripts
email templates or canned responses
phone scripts
video calling software
What makes a good discovery call?
Listen carefully to what the prospect is saying
Ask discovery call questions to understand the needs and pain points. Become friendly with the buyer, show empathy, and demonstrate understanding.
Plan a follow-up sales meeting based on what was discussed during the call. This allows you to confirm that both parties are interested in moving forward together before any further commitments are made.
Take care of a healthy talk-listen ratio
This step is really important. You could just keep talking, but that's not what sales calls are about. Remember that the buyer should be doing a lot of the talking since it needs to be a two-way conversation.
Also, be sure to ask the right questions. By asking more open-ended, non-leading types of questions, you can gather important information about what they need and where you might be able to help them out.
Phrase your questions to get long answers
The best discovery call questions are those that need to be answered with long comments. This means they should start broad and open-ended so that you'll have room to dig in deeper if needed.
Focus on listening if there's silence during calls
If your prospect is quiet for a bit too long while you're talking or asking them questions it is not necessarily a bad thing. A lot of people are conditioned to believe that silence is uncomfortable. However, it could mean that they're processing the information you're giving them and thinking about how they can best use or respond to your product/service.
Keep asking questions until you fully understand your prospect's needs
It's really important to keep asking questions until you feel like you have a complete understanding of their needs. By doing this, you'll know that whatever product or service you offer fits their needs, and most importantly, they will also know that.
You can use a positive sign-off to remind your prospect that there is still time to take action, but also to display your confidence in what you have to offer. A good way to sign off would be something like, "I'm looking forward to our next meeting".
Discovery questions to ask every prospect
Discovery questions can be quite a tricky part of the process because you want to make sure you're asking the right ones that will give you the most information. You should tailor your questions specifically for each prospect.
What goal is your business trying to achieve right now?
What are the main roadblocks to achieving that goal?
How can our company help you achieve that goal?
What's your biggest challenge right now?
In which areas of the sales process are you struggling the most?
When do you need to have this problem solved? Can we help accelerate that timeline for you in any way?
Are you looking for a short-term solution or long-term collaboration?
What are your thoughts on our pricing?
These are just a few ideas and it depends on what you're selling, but learning about your prospect's business is an essential part of the discovery process. Without doing so, you'll be selling blindly and that's a recipe for disaster.
Sales are all about asking the right questions at the right time in order to get the information you need. And discovery calls are here to help you get that information.
What are your biggest challenges right now? Ask this question until you truly understand what it is they are struggling with and how you can help them overcome those obstacles. In addition, this will give you an idea of whether or not their product/service is needed and if there is a potential fit.
Summary of discovery call checklist
Plan the call
Qualify your buyer
Diagnose the prospect's needs
Use the SPIN model
Prepare a list of questions in advance
Set the call duration
Follow a call script
Use tools to streamline the call workflow
Match questions to the buyer's journey
Arrange a sales meeting
Plan follow-ups
Close the deal
Tips for a good discovery call:
Listen carefully to what the prospect is saying
Take care of a healthy talk-to-listen ratio
Phrase your questions to get long answers
Focus on listening if there's silence during calls
Keep asking questions until you fully understand your prospect's needs
Have a positive sign-off
Frequently

asked questions
How many questions should you ask on a discovery call?
It's important to ask enough questions to fully understand the prospect. Know their pain points, how they're currently trying to resolve them, and if/how you can help them. Generally speaking, it is a good idea to keep asking follow-up questions until you have addressed the topics you wanted to cover. Be prepared to answer questions about your company, including what makes you unique and what results you have achieved for past clients.
How do I know if a discovery call has gone well?
If you feel like your sales conversation went really well, it's probably safe to assume that it did. Ensure that your prospect understands how your product or service can help them and that they are interested in learning more. It's also a good idea to keep track of your progress during discovery calls. It is possible to keep track of all of your conversations with prospects, as well as the status of each call, using various tools. You will then be able to see if a lead has responded and taken necessary action based on their feedback.
How do I prepare for a discovery call?
Generally, you'll want to have a couple of key talking points prepared that you'd like to cover with the potential client. Consider what pain points is the client experiencing that your product can address. You'll also want to be prepared to answer any questions the client may have.
What is a strategy call?
These indicate that the client is about to take you up on your offer. Rather than having a 15 minutes conversation for free like during discovery calls, a strategy call is the time when you come up with a game plan. The calls are more likely to be monetized as well.
What are some good discovery questions?
Above, we covered some good questions you can ask during a discovery call. However, you should always remember to tailor your questions specifically to the prospect and their business. A set of questions that may be perfect for one prospect may be completely off-base for another. You'll need to really get to know your prospects in order to ask the right questions during discovery calls.
Should I charge for a discovery call?
Some companies charge for discovery calls, some don't. For example at LiveAgent demos and follow-up calls are free of charge. If you want your prospect to pay it's important to be upfront about how you'll charge for your services, and make sure the prospect is aware of what they're paying for. Alternatively, you can ask them to pay after they've decided to go ahead with the deal or offer alternative payment options such as monthly retainer fees.
How do I follow up after a discovery call?
You can send an email thanking them for their time and letting them know that you'll be sending over some more information in the near future. You may also want to set up a meeting or send them a proposal outlining your services. Always personalize the way you follow up with a prospect since not everyone needs the same level of attention.
What should I do if the prospect asks me about pricing?
If the prospect asks about pricing, it's important to be prepared with an answer. You can tell them that you'll discuss pricing further once they become a customer, or you can give them some package prices in advance.