Key takeaways
Pros
Simple but useful gamification
Good customization options
Allows you to get creative and customize features
Cons
Badges could use more customization options
Adjusting conditions for levels might be confusing for some users
LiveAgent setup and implementation
Starting with LiveAgent's free 30-day trial is an easy process that doesn't require any credit card information or overly long waiting periods. All you have to do is provide your email address and basic contact information. When you finish the registration, you will get access to the LiveAgent web application, and you can start looking around.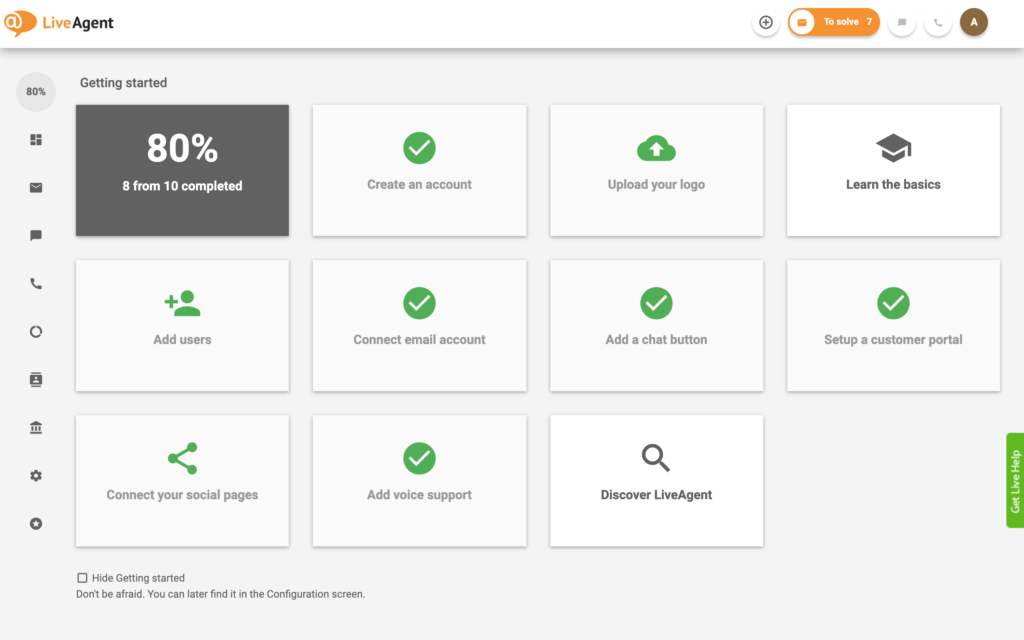 Once you are in the application, you can set up everything you need with a handy get started guide that is available at all times, and you can return to it later if you want to. All available tools are in the left panel for easy navigation, while the majority of the screen focuses on the section you select. This design helps users stay focused while saving screen space.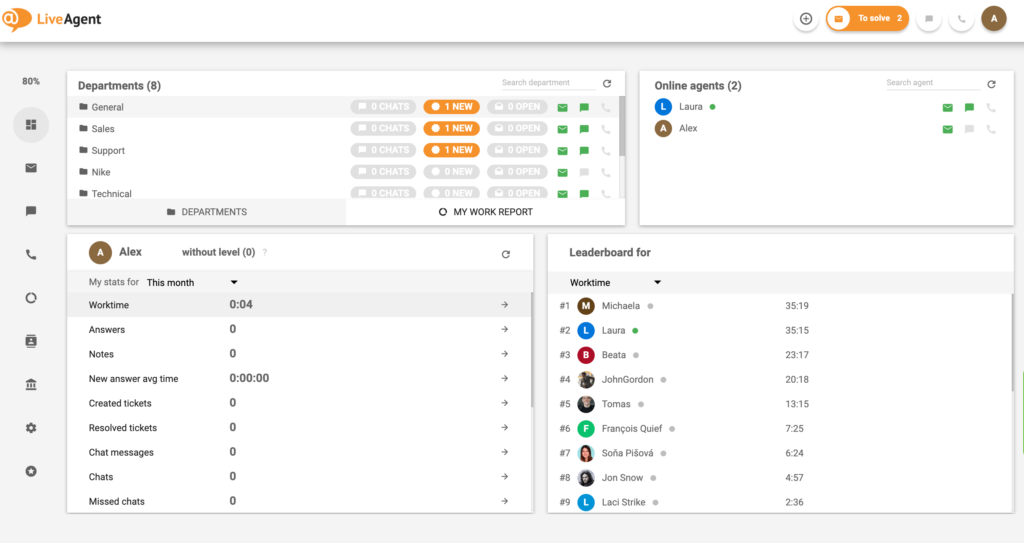 The first thing you need to do before you start setting up the gamification features is to add new agents into the LiveAgent account. You can do so easily by using the get started guide, which includes the option to add new users. Alternatively, you can go to the Settings and find the Agents section. This process includes adding the agent's name, profile picture, alias, email, and agent role. When you finish, LiveAgent will send an email with login information to the new agent's email address.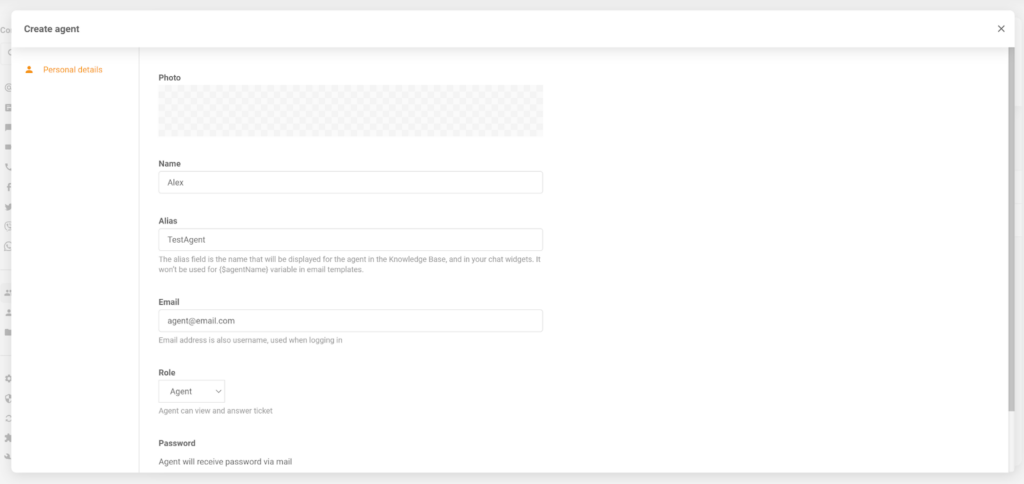 Gamification features in LiveAgent
When you add your new agents, it's time to take a look at what type of gamification features LiveAgent offers. These features are present in every pricing plan, except for the free plan. You can access all the features in the LiveAgent settings, under the Gamification options. These features aim to make the work of help desk and customer service agents more entertaining, while creating a healthy competition among agents. Let's have a look at what type of gamification you can get access to. You can turn these features off if you want to.
Benchmarks and Leaderboards
Benchmarks and leaderboards is a simple but very effective gamification feature that provides general statistics about agent performance. Agents can even compare their performance with other agents and see who is the best at their jobs. This feature can create a healthy competition, but LiveAgent admins can always moderate it and select what type of data will be shown to each agent.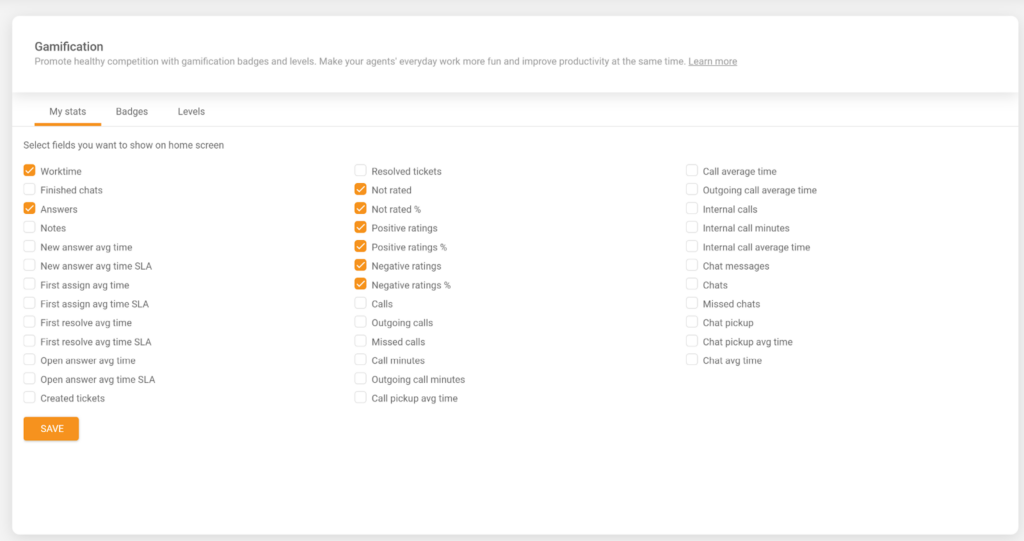 Levels
Levels in LiveAgent work exactly like leveling in role playing games. Each agent will rise to a higher level based on their experience. The best part is that each LiveAgent account administrator can customize the levels in any way. You can rename them, choose different descriptions and set custom conditions for reaching a certain level. Users can get as creative as they want to make level ups much more interesting for each agent. For example, you can get inspired by your favorite RPG game.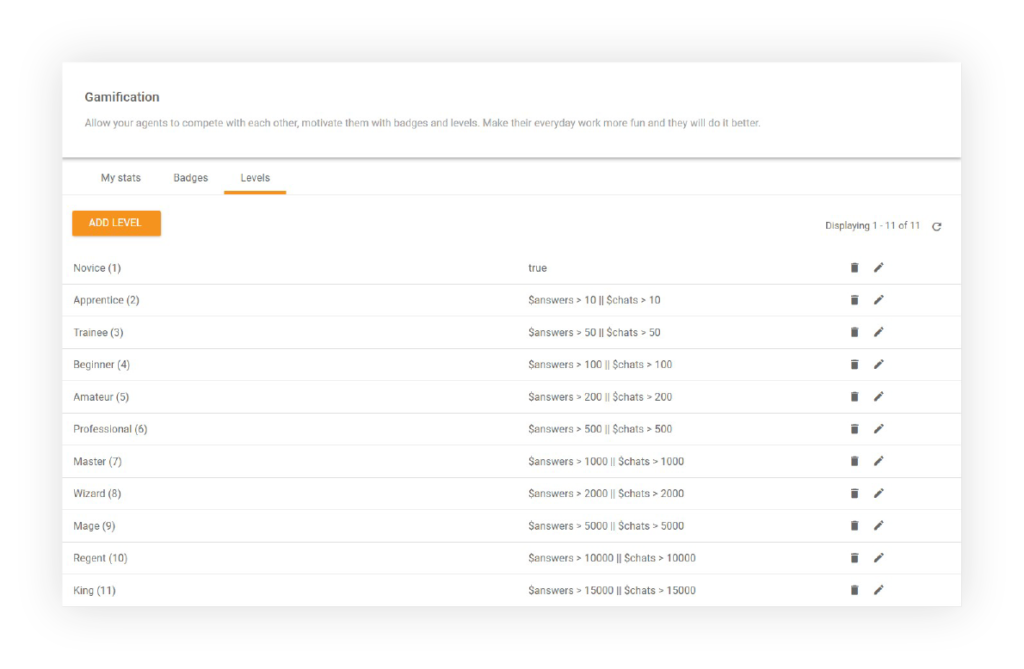 Rewards and Badges
Badges work just like achievements from popular video games. If you complete certain criteria, you will receive a badge for your efforts. Badges are customizable just like levels, allowing you to get creative. Create your own set of achievements and encourage your agents to complete particular tasks to receive the badge.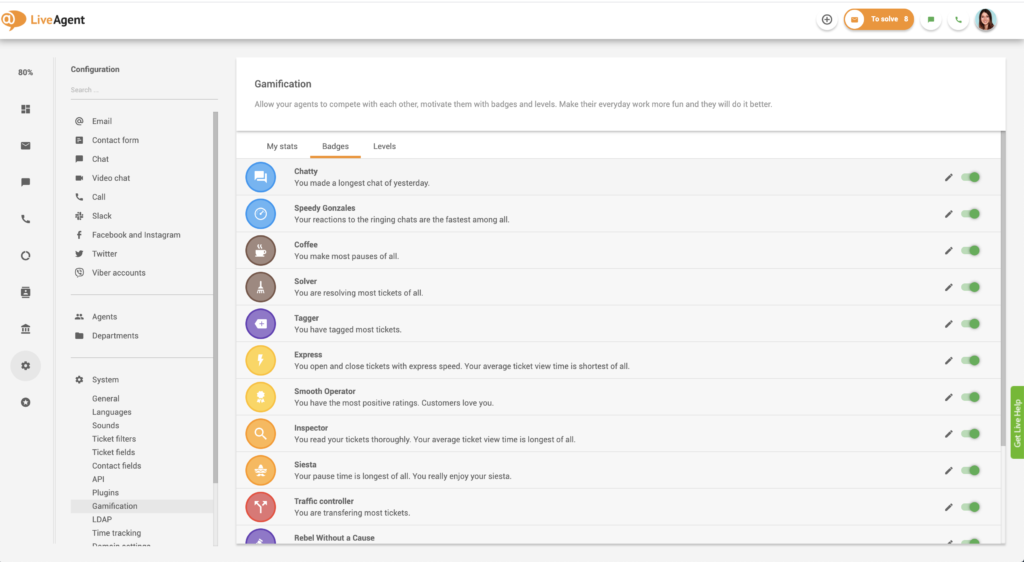 LiveAgent gamification features in action
Once you set up all three gamification features according to your preferences, the system in LiveAgent will start tracking required data according to the criteria. When an agent meets certain conditions, they will level up or receive badges. This process is completely automated, so you don't have to do anything else besides the setup.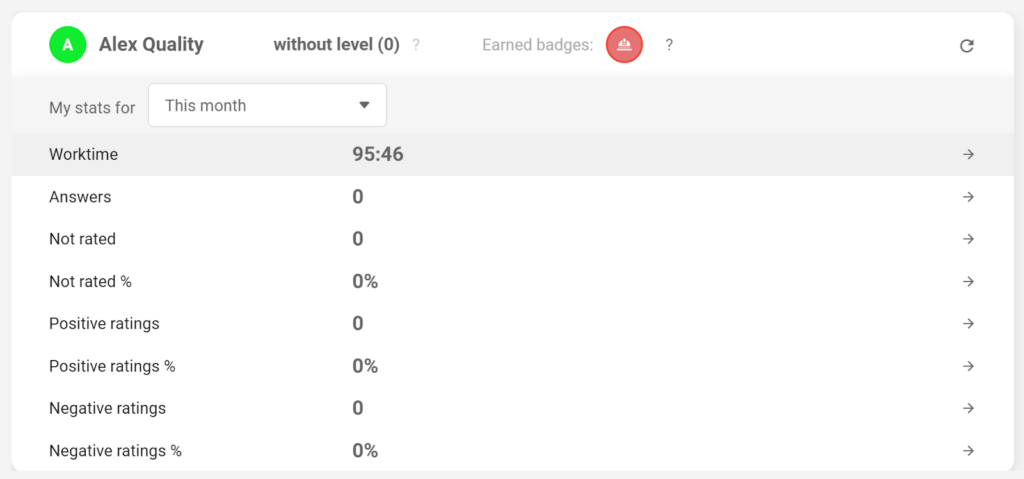 All statistics, levels, and badges are visible in each agent's dashboard in the bottom left corner of the screen. You can select to show your stats for a particular time period as well. Clicking on each item on the list will reveal a leaderboard with comparisons of agents' performances. You can also refresh this table to see the newest data about your statistics and achievements.
Usefulness of LiveAgent's gamification features
LiveAgent's gamification features can be very useful because they allow account administrators to get creative and truly customize the user experience. This allows each administrator to get as creative as they want to and adjust the experience for the best results. The reports can present important data to each agent, and they can compare themselves to other agents if they find it useful.
This can increase the competitiveness of agents who find this type of motivation effective. Badges and levels on the other hand can create an environment where agents can thrive based on less competitive and positive types of encouragement. These two features also make it easier for everyone else to see who the best performers are.
Conclusion
LiveAgent's gamification features can be a great helper if used correctly. It offers more customization options than average, and when combined with your creativity, they can help you bring a breath of fresh air into your customer service game. The features are implemented very well with the LiveAgent multi-channel toolset, and allow you to truly specify when agents can achieve the next level. The badges could use more adjustment options when it comes to conditions, but they generally cover everything necessary that can happen in a help desk software.