LiveAgent offers the option of having multiple tickets opened simultaneously. Easily switch from one ticket to another and solve them all at the same time.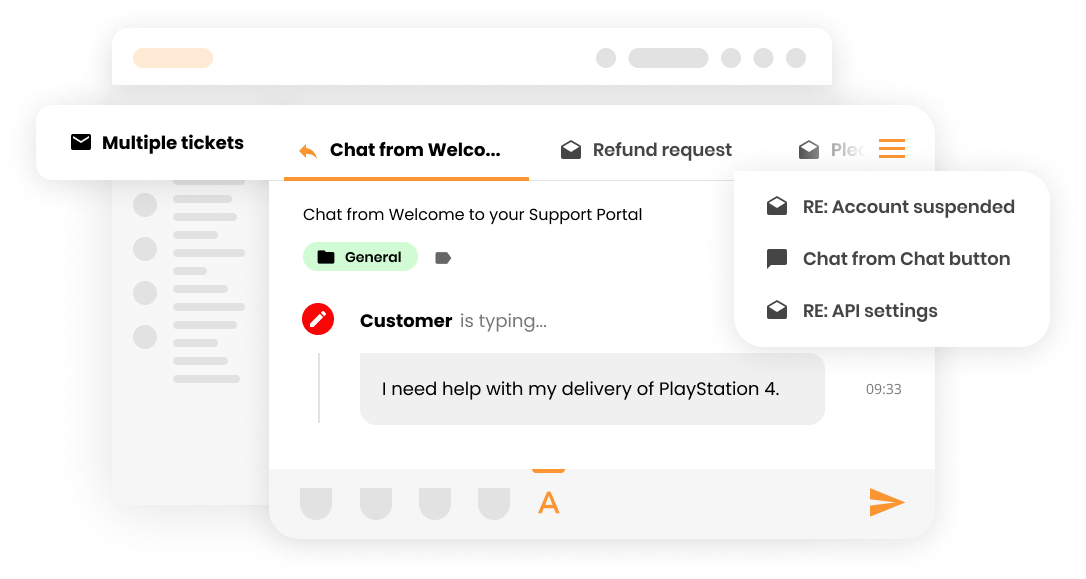 If you want to restrict your agents to work only on one ticket at a time, you can do that by switching the "To solve" algorithm on in your customer support ticket system.
Answering multiple emails at once?
Take advantage of our multiple tabs feature that allows you to work on multiple tickets simultaneously. Try it today. No credit card required.
To solve button
By clicking on the "To solve" button, agents can open tickets that are assigned to them and need to be solved.
There is also the possibility to setup a feature where your agents will be able to answer tickets opened from the "To solve" button only. In this case, agents won't be able to answer tickets opened from the ticket list. They will be able to open only one ticket at once, so multiple ticket tabs won't be enabled and agents will have to solve each ticket in order.