An effectively performed customer onboarding program helps you teach your B2B customers more about your products and services, so they will be able to perceive and use it exactly the way you plan.
An effective customer onboarding program significantly improves your brand's reputation and trust, helping you retain more and more clients and customers in the near future.
The great thing is that many clients and customers already like your brand and products, it's just that some of them need a little extra hand-holding. To improve their user's experience, both your products, sales funnel, and marketing process should fulfill the promises made.
In today's post, we'll cover some juicy strategies, tips, and tricks that'll help you develop an effective customer onboarding campaign program without too much hustle.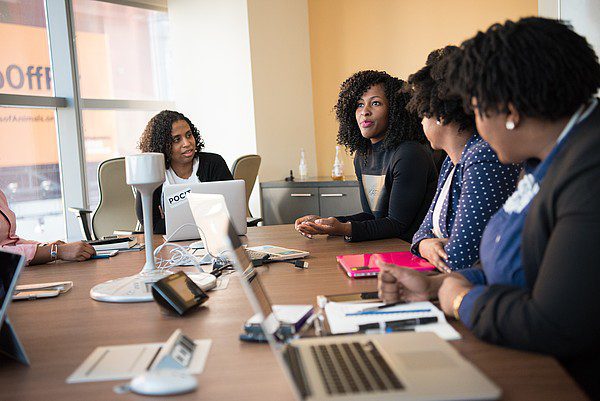 Why a customer onboarding program?
Customer onboarding is the process of nurturing your newest users, prospects, and clients, and getting them familiar with your brand's products and services. It is the process of raising their level of interest, trust, and faith in your brand.
A proper customer boarding program involves unlimited customer support, step-by-step educational tutorials, milestone celebrations, and various events, discounts, and opportunities.
When you "onboard" a customer, you're simply setting up the foundation of your relationship with him. Do it right, and you'll increase your customers' lifetime value, save costs, and improve word-of-mouth marketing.
Here are some statistics that show exactly why a customer onboarding strategy is crucial for your B2B business:
On average, 40 to 60 percent of users will use a "free trial product" and never come back.
Most of the revenue is generated from existing clients
The average brand loses around 75% of its new users within the first week.
When customers become happy with your brand, they're becoming top referral sources.
In other simple words, customer onboarding is an essential process that every company should start focusing on to improve the business results overall.
Let's get to the practical stuff, and discuss several customer onboarding tactics that'll help you improve your users' experience, trust, and loyalty:
Establish specific goals
First things first. When you start developing any type of growth plan, especially a customer onboarding experience, you must establish specific goals and develop your public roadmap.
In business, you cannot develop a roadmap unless you have a basic understanding of the marketplace and of your target audience. After all, business is about an exchange of value between two peers.
Wouldn't it be wise to know exactly what the other peer wants, needs, and desires? The greatest brands pay a lot of attention to their customers, gathering data through all forms, only to fully understand the behavior, mindset, and desires of their target audience.
As you learn more and more about your customer's mindset, needs, and problems, you'll be able to optimize your roadmap and include better practices. Nevertheless, you must start with some goals in mind.
Your customer onboarding process must be very specific to your customer base and product, so here are three key goal suggestions:
Make your product valuable and indispensable in the eyes of your customers
Help customers become more familiar with the product, so they'll use it more frequently
Establish the ideal pattern of usage
Truly understand your customers
The first two phases (the marketing and the sales processes) will give you enough data to make your first impression of your customers.
Remember – it's only the first impression, as becoming fully familiar with your target customers' characteristics, beliefs, problems, needs, and struggles often demands a long journey.
Nevertheless, your customer onboarding program should focus on gathering precious feedback from your customers. Find their pain points, obstacles, barriers-to-purchase, and provide effective solutions. Make them feel understood and they'll reward you with loyalty!
For example, if you're onboarding customers to a SaaS platform, you should analyze their first moves to identify their most common intentions.
With the use of digital tools like Hotjar, which is a software that helps you detect the mouse movements of your website visitors, you can identify patterns and clues concerning your visitor's interests and dislikes.
In case you're simply dealing with clients and negotiations, then your onboarding techniques will be different, of course. You must seek direct feedback through discussions. Ask questions between the lines, and gather as many clues as you need to find out in which position you sit.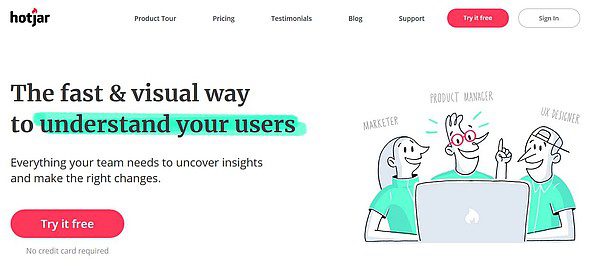 Display your value proposition
Before your customers get to be excited about your product or service, you should always reemphasize the huge benefits that they'll get. Show them exactly how your solutions address and fix their pain points!
Obviously, considering that you're willing to do what it takes to build a top-notch B2B brand, it's suited to contact your clients directly and personalize the value proposition according to their specific needs. A phone call, a private email, or a specialized training session will do the trick.
There are no unselfish acts. If somebody chooses to use your product or service, it means that they're looking to gain something. Obviously, as a smart businessman, you'll display the benefits of your products and the huge value they bring before your customers have time to think rationally.
After all, great marketing is often a combination of effective emotional techniques combined with an exceptional sale closing mechanism that forces the customer to take action. E.g. If a professional/company has a pressing need or an urging problem, they'll often make emotional decisions in their pursuit for the solution.
Your value proposition is your greatest asset, so use it wisely.
Establish clear expectations
Let all your customers know what to expect before deciding to purchase your product. Otherwise, you risk damaging your brand's reputation due to excessive refunds and bad testimonials.
You should prepare your users for potential upcoming problems and setbacks, and you should ensure them that you'll be there to support them whenever they need you, and that you won't turn your back on them no matter what.
A customer needs to understand the boundaries you set. These are healthy boundaries that serve as business proposals. They serve as your product description and they serve as a "warning/read-before-use" section.
If you're selling products that may bring side-effects, let that be clear. If you don't do refunds, let that be clear. If your client's business fails, let it be known that you won't be responsible for their negligence.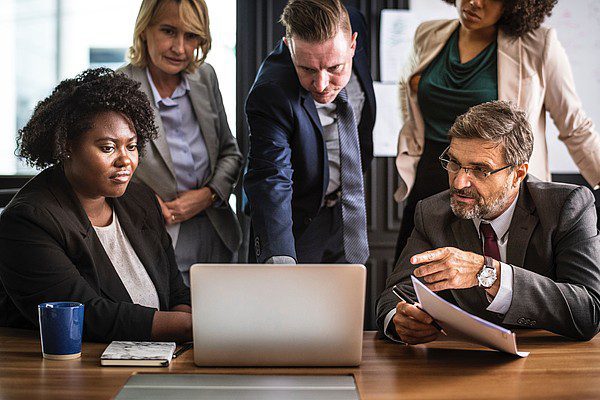 Set the tone with your welcome email
A welcome email is the first correspondence with your fresh customer. This first experience must be a positive one, as it sets the tone of your relationship.
Put them in the spotlight and aim to trigger an emotional reaction. Thank them, congratulate them, and show your excitement and gratitude for having them on board.
Excite them with something valuable, like a free report, a free and exclusive infographic, or anything that could be useful. Then, continue by stating that you won't stop sending value, so they shouldn't stop opening your emails.
Diversify your content
For your customer onboarding program to be a total success, you should diversify your educational and promotional content and create different types of media content.
First off, you need to think in terms of value. How much value can you provide depends to your standards, limits, strategy, and budget. Nevertheless, I'm talking about that type of content that goes for free and it's meant to actually do good.
Secondly, you should promote your content on different distribution channels, meaning that you should diversify the type of content you create.
Text, video, and audio. They should all be present, as your customers might prefer one process of acquiring information over the other. Work smart and repurpose your content!
Offer a product setup tutorial
If your customer onboarding program is purposed to help your SaaS users get more familiar with the interface of your product, you should offer a product setup tutorial and give every new user the necessary guidelines.
You can create a product tutorial/demonstration video or write a short article that contains images and instructions. Either way, it should be visual, as most people are visual learners.
If content development's not your forte and your team can't handle the expectations, hiring professional academic writers from places like Upwork, Resumes Planet, or Careers Booster is a good solution. Never sacrifice your content's quality!
And, if you're not onboarding to a SaaS solution, you can create a professional video that explains how your product works, proves the effect of the value proposition, and allows the prospects to get a real "feel" of the product you're offering.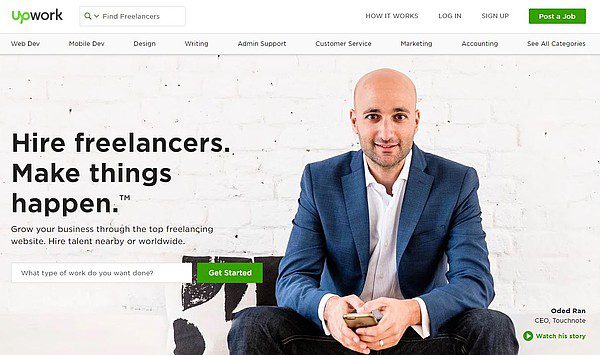 Always try to overdeliver and impress
The reputation of your brand is defined by the quality of your work and the amount of value you're willing (and able) to bring to the table.
By doing your best to overdeliver on user experience, communication, and support, you'll slowly win your customers' hearts.
Give your clients a positive experience every time they use your product or talk to you, and they'll thank you by staying with you while mentioning your brand to their friends, coworkers, and clients.
Focus on feedback to improve the future user's experience
I cannot emphasize the importance of how your users feel about your platform, products, or brand. User experience is the fundamental branding aspect that defines the success of a business, so focusing on its optimization is one of the keys to your future success.
Every time a new customer enters your onboarding program, do your best to collect as much direct and indirect feedback. For the indirect one, use analytics to track, measure, and optimize your process.
As for the direct one, you can email, call, or meet your customers and ask for direct feedback. You can also use surveys and offer rewards for their completion.
Here's an extra tip that might come useful. You shouldn't focus only on the people that join your email list or SaaS platform. Don't forget about the ones who leave!
When a customer leaves, it means that they've had a good reason to withdraw. This process is rarely comfortable, though it is often necessary. Through this way of collecting feedback, you'll discover odd and unexpected reasons that turn off your customers.
Make them more than your customers
Here's a valuable advice. To create a more realistic rapport and relationship with your customers, start perceiving them not just as customers but as your most loyal fans.
How do you treat a very loyal fan that constantly brings you new customers for free through word-of-mouth? I'd say you should treat that goldmine with much care.
Big brands and advanced professionals who work with top-notch psychologists will always try to win the customer's heart and perspective. Look at Coca-Cola (and all the sub-brands like Pepsi, Mirinda, Sprite) are doing.
They're effectively onboarding customers through intelligent advertising that links their products to powerful emotions and aspects such as love, family, happiness, and much more.
You see, you can take your onboarding program to a whole different level and turn your normal customers into passionate brand advocates.
Celebrate special days and small wins
The last tip for today is simple, smart, and never ceases to work.
By celebrating your customer's milestone achievements, you're showing him that you care about his journey.
By sending a happy birthday/happy new year email, you're showing him that you also have a human side.
By rewarding him for his loyalty, you're showing generosity and goodwill.
Could the results be negative? I don't think so. Such acts of compassion will bring nothing but trust, fulfillment, and growth.
Sending such emails is truly simple. You establish when you'll congratulate and send good thoughts to your audience. It can be during their birthday, when they buy the second product, when your brand celebrates 10 years of existence, and so on.
Then, you should outline and write the content. Add it to your email autoresponder and stop worrying about this aspect. Automation is key.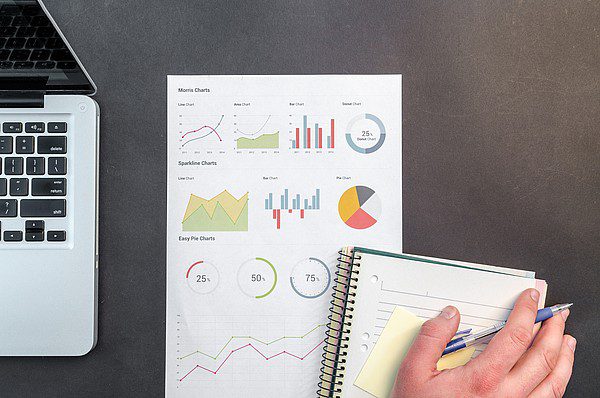 Takeaways
If you want to take your business to the next level, changes are necessary. An efficient customer onboarding experience is what your business needs right now. There are relatively no downsides, except investing your time, money, and energy for developing and performing strategy.
On the other hand, the benefits are huge. You can win your customer's hearts forever, making them loyal buyers over the course of their life. Start now, optimize later.