Artificial intelligence (AI) is no longer a futuristic concept; it's a present-day reality reshaping the way businesses operate. This article will take you on a deep dive into the world of AI and its transformative impact on business operations and organizational knowledge sharing. We will explore how an AI knowledge base can revolutionize your business processes, help in cost reduction, and propel your organization to new heights. So, prepare to embark on an enlightening journey into the realm of AI and its potential to supercharge your operational efficiency.
What is an AI knowledge base
An AI knowledge base is essentially the brain of an artificial intelligence system. It's a vast, organized collection of information that an AI uses to make decisions, answer questions, and perform tasks. Think of it as a library that the AI can access at any time to find the information it needs. But unlike a human library, an AI knowledge base isn't filled with books. Instead, it's full of data, facts, rules, and other types of information that the AI can use to understand and interact with the world.
The AI knowledge base is not just a static centralized repository of information. It's dynamic and constantly evolving. As the AI uses machine learning to master new things, it adds this new knowledge to its knowledge base. This allows the AI to become smarter and more capable over time.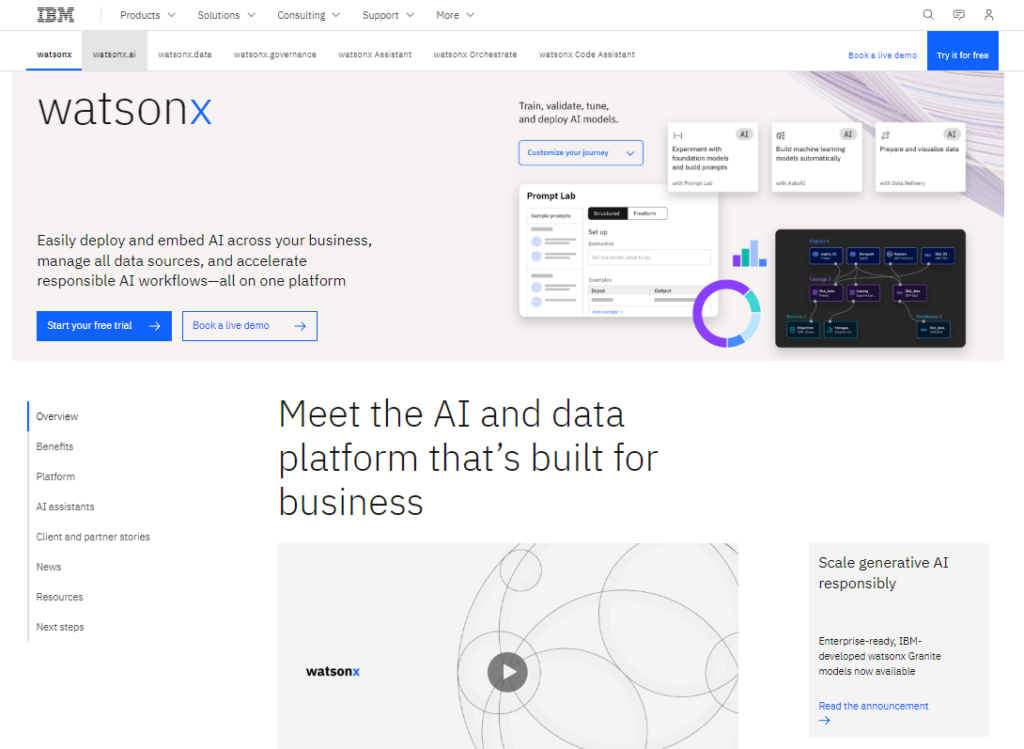 A real-life example of an advanced AI knowledge base is IBM's Watson. Watson is a powerful AI system that uses a massive knowledge base to answer questions, make decisions, and perform tasks. Watson's knowledge base includes a wide range of information, from medical textbooks and research papers to news articles and Wikipedia entries. This vast and diverse data pool allows Watson to answer questions on a wide range of topics, from diagnosing diseases to predicting weather patterns.
When Watson was used to compete on the game show Jeopardy, it used its knowledge base to answer the show's tricky questions. For example, when asked, "This 'Father of the Constitution' became Secretary of State in 1801," Watson searched its knowledge base and correctly answered, "Who is James Madison?" Watson's ability to quickly and accurately answer such a wide range of questions is a testament to the power and versatility of its knowledge base.
The main differences between AI knowledge bases and traditional knowledge base
AI-powered knowledge bases and traditional systems are both crucial components of modern computing, but they differ significantly in their capabilities and applications. Here are some key distinctions:
Task automation
Although traditional knowledge bases are excellent at automating routine, rule-based tasks, they follow a set of pre-programmed instructions to perform a specific task. However, their capabilities are limited to what they have been programmed to do. AI-driven knowledge management tools, on the other hand, can automate complex tasks that require cognitive abilities. They can learn from experience, adapt to new situations, and even make decisions based on the data they process. This makes AI systems more versatile and efficient in automating a wider range of tasks.
Search accuracy
Have you ever felt frustrated by search systems only finding information that exactly matches your search query? This is due to traditional knowledge bases relying on exact-match search algorithms. This approach often leads to less accurate search results. AI knowledge bases, however, use advanced algorithms that understand the context and semantics of the search query. They can find relevant knowledge even if it doesn't exactly match the search query, leading to more accurate and comprehensive search results.
Personalized recommendations
Traditional knowledge bases cannot understand individual preferences and user behaviors. They provide generic recommendations based on pre-defined criteria. AI-powered knowledge bases, on the other hand, can analyze individual user data to understand their preferences, user behaviors, and needs. They can then provide personalized recommendations that are more likely to meet the user's needs and preferences. This leads to a more personalized, satisfying, and consistent customer experience.
Self-learning and adaptability
Traditional knowledge bases are static, and they cannot learn or adapt to new information or changes in the environment. If you make changes, you need to manually update and reprogram them to handle new tasks or situations. AI knowledge bases, on the contrary, are dynamic, and capable of continuous learning from new data and experiences. Contrary to traditional knowledge bases, they can adapt to changes in the environment and improve their performance over time without your input. This makes AI-backed knowledge base systems more flexible and adaptable, capable of handling a wider range of tasks and situations.
Data processing
Processing large volumes of data has become a necessity. However, traditional knowledge bases are limited in their ability to process and analyze large data volumes. They can become slow and inefficient as the amount of data increases. Alternatively, AI knowledge bases are designed to handle large volumes of data. They can process and analyze information quickly and efficiently, enabling them to handle large data volumes while delivering faster service.
How does an AI knowledge base work?
As you already know, an AI knowledge base is essentially a vast, well-organized library of information that an AI system uses to make decisions and answer queries. But how does it all work? Let's dive in.
The first step in creating an AI knowledge base is data collection. This can be done in various ways, such as through direct input, data mining, or machine learning algorithms. For instance, an AI knowledge base chatbot might be fed with thousands of customer service interactions to learn how to respond to different queries.
Once the data is collected, it needs to be organized and structured in a way that the AI can understand and use. This is where knowledge representation comes into play. Knowledge representation is the process of translating complex, real-world information into a format that an AI system can comprehend. This could be in the form of semantic networks, frames, or logic-based representations.
Semantic networks, for example, represent knowledge in terms of nodes (concepts) and edges (relationships). This allows the AI to understand the relationships between different pieces of information. Frames, on the other hand, are data structures that contain attributes and values, providing a more detailed representation of knowledge.
Once the knowledge is represented, the AI can use it to make decisions or answer queries. This is done through inference, a process called which the AI applies logical rules to the knowledge base to derive new information. For instance, if the knowledge base contains the information that "all dogs are mammals" and "Fido is a dog", the AI can infer that "Fido is a mammal".
Let's talk about a real-life example.
Google's Knowledge Graph is a powerful AI knowledge base that has been transforming how we search for information on the internet. It's not just a database, but a vast, interconnected web of facts, people, places, and things and how they relate to one another.
Imagine you're searching for information about the Eiffel Tower. In the past, you'd get a list of websites that mention the Eiffel Tower. But with Google's Knowledge Graph, you get a neatly organized box with key details about the Eiffel Tower, including its height, construction date, location, and even related people and events.
This is possible because the Knowledge Graph understands real-world entities and their relationships to one another. It's like a giant encyclopedia that Google uses to understand and organize the world's information, making it universally accessible and useful.
Why your business needs an AI knowledge base
After learning how AI knowledge bases work, let's explore how integrating them into your business processes can solve many challenges related to knowledge management.
Information overload is one of the most challenging aspects of managing institutional knowledge. Employees often spend way too much time sifting through knowledge articles across multiple formats and platforms, looking for relevant content. AI knowledge bases can solve this problem by aggregating all this information in one place and using machine learning algorithms to organize it logically.
In fact, research has shown that generative AI and other technologies can automate work activities that currently consume 60 to 70 percent of employees' time. This means less time spent on mundane tasks and more time focusing on strategic decisions that can propel your business forward.
Another challenge in many knowledge management practices is the speed at which knowledge changes. With markets, technologies, and customer preferences constantly evolving, businesses need a way to keep their knowledge up to date. AI can help here by continuously learning from new data and updating the knowledge base accordingly.
Accessing knowledge is another major obstacle businesses face. As we have already touched on, traditional knowledge bases often require users to search for information using specific keywords. If your employees don't know the right keywords, they may not be able to find the required information. AI can overcome this challenge by using natural language processing to understand the context of queries and provide relevant responses.
What are the key features of an AI knowledge base?
Although different systems may incorporate different functionalities, there are a few key features all successful AI-powered knowledge management systems should include.
Contextual and semantic understanding
Comprehensive knowledge bases powered by AI are designed to understand the context of the information they process. This means they can understand the relationships between different pieces of information, making them more effective at solving complex problems. For example, if an AI is asked to recommend a movie, it would use its knowledge base to understand the user's preferences, the relationships between different movies, and other relevant factors before making a recommendation.
Semantic understanding
This means AI knowledge base tools can understand the meaning and intent behind the information they process. This allows them to provide more accurate and relevant results. For example, if a user asks an AI assistant "What's the weather like?", the AI would understand that the user is asking for a weather forecast and provide the relevant information.
Seamless search capability
One of the most important features of each awesome knowledge base driven by AI is its ability to search through vast amounts of data quickly and efficiently. This is achieved through advanced algorithms and machine learning techniques that allow the AI to understand the context of the search query and provide the most relevant results. For example, if a user asks an AI assistant to find a specific piece of information in a large database, the AI would use its knowledge base to understand the query, search through the data, and provide the answer in a matter of seconds.
Machine learning
AI knowledge bases use machine learning to improve their performance over time. They learn from their interactions and experiences, allowing them to provide better results and make more accurate predictions. For instance, an AI-powered customer service bot would use its knowledge base articles to learn from past interactions with customers, allowing it to provide better service in the future.
Integration
AI knowledge bases should be easily integrated with other systems and technologies, allowing them to work in conjunction with other AI tools and systems. This can enhance their knowledge base capabilities and make them more effective at solving complex problems.
Data security
AI knowledge base tools are designed with data security in mind. They use advanced encryption and security protocols to ensure that the data they store is protected from unauthorized access. It is particularly important in applications processing sensitive data, such as healthcare or finance.
Multi-lingual support
Many AI knowledge bases have multi-lingual support, allowing them to understand and process information in multiple languages. This is particularly useful in global applications where users may interact with the system in different languages.
What are the benefits of an AI knowledge base?
In this section, we are going to look at the most notable benefits AI-powered knowledge base can bring to your business, no matter the industry or the size of your company.
1. Knowledge discovery
One of the most obvious and significant benefits of AI knowledge bases is their ability to analyze vast amounts of data and identify patterns, trends, and insights that would be difficult for humans to discover. For example, an AI knowledge base in a healthcare setting could analyze patient data to identify trends in disease progression or treatment effectiveness. This can lead to new insights and better decision-making, potentially improving patient outcomes.
2. Connecting data
AI-driven knowledge management tools can connect and integrate data from various knowledge base articles and other sources, providing a unified view of information. For instance, in a business setting, an AI knowledge base could integrate data from sales, marketing, and customer service to provide a comprehensive view of customer behavior and preferences. This can help your business make more informed decisions and improve your operations.
3. Up-to-date content
Content is king, and AI-driven knowledge management can connect and integrate data from various knowledge base articles and other sources, providing a unified view of information. For instance, in a business setting, an AI knowledge base could integrate data from sales, marketing, and customer service to provide a comprehensive view of customer behavior and preferences. This can help your business make more informed decisions and improve your operations.
4. Knowledge management metrics
Comprehensive knowledge bases driven by AI can provide valuable metrics and analytics about the use and effectiveness of the knowledge. This can help organizations measure the impact of their knowledge management efforts and make improvements where necessary. For instance, a company could track which knowledge base articles customers access most frequently or which topics generate the most customer inquiries, helping them identify areas for improvement.
5. Workflow automation
Automating tasks and processes such as data entry, relevant content updates, and information retrieval is a piece of cake for AI knowledge bases. This can increase efficiency, reduce errors, and free up staff to focus on more strategic tasks. For example, a knowledge base could automatically populate with information from a new research report, saving employees the time of manually entering the data.
6. Improved customer service & support
In addition to improving customer service, AI knowledge bases can provide quick and accurate answers to customer queries. For instance, a customer service chatbot powered by an AI knowledge base could quickly provide customers with solutions to their problems, leading to higher customer satisfaction and increased loyalty.
7. Accelerated learning & onboarding
Last but not least, the benefits AI knowledge bases can bring to your company is their ability to provide personalized learning and onboarding experiences, helping employees to quickly learn and adapt to new roles and responsibilities. For example, a new employee could use the knowledge base to quickly learn about company policies, procedures, and culture, reducing the time and cost of training and increasing productivity.
Embark on a journey through a knowledge base where every article is a stepping stone to a deeper understanding. To ensure you get the most out of your exploration, we've compiled a list of related articles that delve deeper into various aspects of this topic.
Are there any potential drawbacks or limitations to using AI knowledge bases?
As with any innovative systems, AI knowledge bases come with their set of potential drawbacks. For easier understanding, we have broken them down into four main categories. However, each business is different, so keep in mind that the limitations you may experience don't have to be the exact match with the ones listed below.
AI-generated content
While AI has made significant strides in content creation, it still has its limitations. The quality of AI-generated content can vary greatly, and it often lacks the nuance, creativity, and context understanding that human writers bring. AI language models can generate content based on patterns and data they have been fed, but they don't always understand the subtleties of language, cultural references, or the latest trends. This can lead to knowledge base content that is technically correct but lacks depth or relevance.
Ongoing training
AI systems require continuous training and updating to stay effective. As authentic human language, trends, and societal norms are constantly evolving, an AI system trained on data from five years ago probably doesn't perform sufficiently anymore. This ongoing training requires time, resources, and a constant supply of up-to-date data. Not to mention, the training process can be complex and requires a certain level of expertise.
Risk of over-reliance on AI
There is no doubt that AI can greatly enhance efficiency and productivity, there is a risk of becoming overly reliant on it. AI should be seen as a tool to assist and augment human capabilities, not replace them. Over-reliance on AI can lead to a lack of critical thinking and problem-solving skills. Furthermore, AI systems can make mistakes, and if these go unchecked because of over-reliance, it can lead to significant problems.
Lack of human oversight
Building on the previous point, despite the advancements in AI, human oversight is still crucial. As we have already mentioned, AI systems often lack the ability to understand context, make ethical decisions, or think creatively. Without human oversight, they can make errors, propagate bias present in their training data, or be used maliciously. Therefore, it's important to have a system in place where human supervisors can regularly check the AI's work, provide feedback, and make necessary adjustments. For instance, an AI content generator might produce content that is offensive or inappropriate if not properly supervised.
Real-life examples of AI knowledge bases
In order to give you a sense of how prevalent AI-powered knowledge base systems have become, let's look at five companies that are using them to gain a competitive advantage.
Google
Google uses AI knowledge bases in its search engine to improve search results. The AI knowledge base, known as the Knowledge Graph, helps Google understand the context and meaning behind search queries, providing more accurate and relevant results.

IBM
We know we have already mentioned Watson the AI, however, we can't exclude IBM when talking about AI knowledge base examples. IBM's Watson is a prime example of an AI-driven knowledge base that uses AI to analyze large amounts of data and provide insights, making it useful in a variety of industries, including healthcare, finance, and customer service.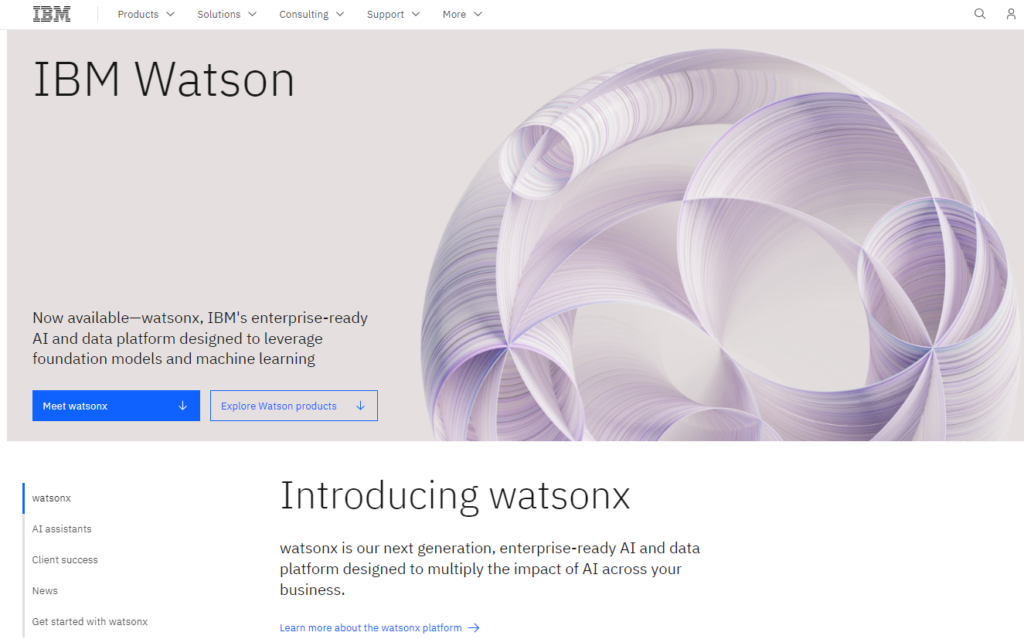 Amazon
Amazon uses AI knowledge bases in its recommendation system. By analyzing customer behavior and purchase history, Amazon's AI can suggest products that customers might be interested in, improving the shopping experience and increasing sales.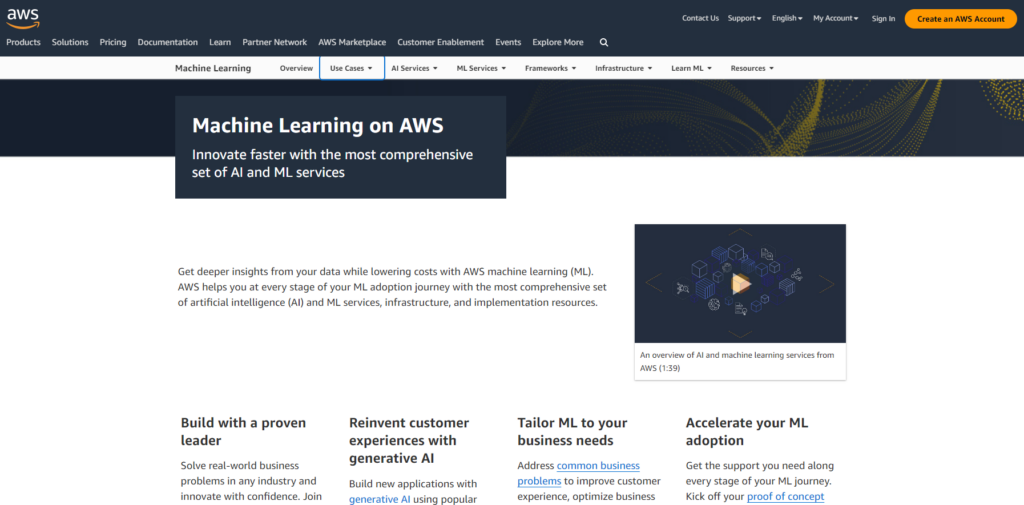 Facebook
Meta's Facebook uses AI knowledge bases to personalize user feeds, target advertisements, and even detect and remove inappropriate or harmful content.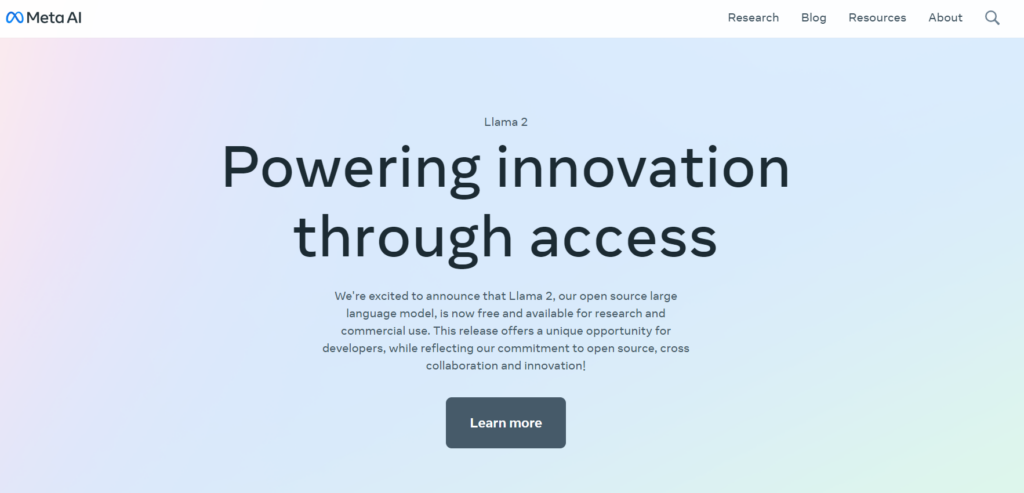 Spotify
Spotify uses AI knowledge bases to analyze user listening habits and create personalized playlists and recommendations. This not only improves the user experience but also helps artists and record labels target their audience more effectively.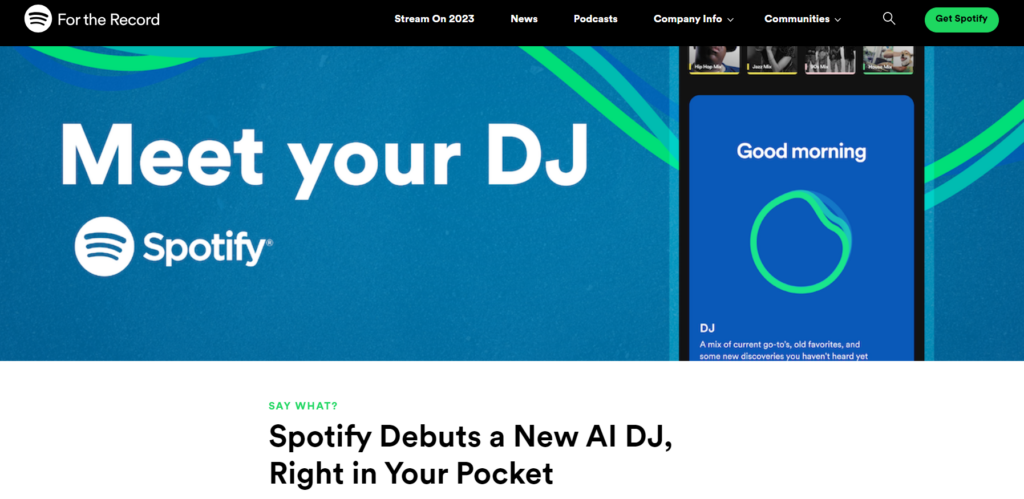 How to implement an AI knowledge base in an organization?
The most effective way is to leverage knowledge base software that already incorporates AI features. An example here is LiveAgent's knowledge base which is rolling out new AI-driven knowledge base features.
AI-Powered Knowledge Base – Using AI, knowledge base articles can be automatically created based on previous customer conversations and tickets without customer support agents' input.
Smart Search – With this AI-driven feature, users can ask questions rather than rely on exact-match keyword searches. As a result of Smart Search's ability to understand semantics and context, it provides instant answers and relevant articles based on information in the knowledge base.
Alternatively, you can implement an AI knowledge base from scratch, although this process is more complicated. AI knowledge base creation involves several important steps you should follow diligently.
Firstly, you need to determine your organization's needs and objectives. This involves identifying the type of information that will be stored in the knowledge base, who will use it, and how it will be used. This could range from customer service information to internal company policies and procedures.
Once you have identified your company's needs, the next step is to choose the right AI knowledge base software. There are numerous options available in the market, each with its own set of features and capabilities. The chosen software should be able to automate the process of gathering, organizing, and updating information.
Once you've decided which AI knowledge base software is the right fit, the next step is to populate the knowledge base with information. This involves inputting data into the system and organizing it in a way that makes it easy for software users to find what they're looking for.
Once the collective knowledge base is filled with data, you should train the software users on how to use it effectively. This could involve workshops, tutorials, or one-on-one training sessions. The AI features of the software can also assist in this process by providing personalized learning experiences for each user.
Finally, it's important to regularly update and maintain the knowledge base to ensure it remains relevant and useful. Luckily, the AI features of the software can assist in this process by automatically identifying outdated information and suggesting updates.
Future trends in AI knowledge bases
Although we have started this article by saying AI is no longer that futuristic of a concept, there are many exciting things to look forward to. And although we are not going to talk about the Matrix or flying cars, hopefully, you'll still feel like stepping into a time-pod and boldly going where no man (or AI) has gone before.
Advanced chatbots are a significant trend in AI, capable of understanding complex inquiries and delivering precise responses due to breakthroughs in Natural Language Processing (NLP) and Machine Learning (ML). They learn and refine their capabilities over time.
Voice-based interactions are also on the rise, with the adoption of smart speakers and voice assistants like Alexa, Google Home, and Siri. AI knowledge base capabilities are improving to understand and respond to voice commands, making interactions more efficient.
AI knowledge base technology is also integrating with virtual assistants, assisting with tasks from scheduling to controlling smart home devices. This technology enables virtual assistants to provide accurate responses and is predicted to become more proactive and personalized in the future.
Conclusion
To summarize, AI knowledge bases are revolutionizing the way businesses operate, offering a wealth of benefits from automating complex tasks to providing personalized recommendations. They are dynamic, adaptable, and capable of processing large volumes of data, making them a powerful tool for any organization.
All the exciting AI-related trends on the horizon suggest that AI knowledge bases will become even more integral to business processes. By implementing an AI knowledge base in your organization, you can boost efficiency, improve customer service, and propel your business to new heights.
Ready to skyrocket your business?
Let an AI knowledge base do the heavy lifting and watch your business flourish. Sign up for LiveAgent today and experience the transformation!
Frequently Asked Questions
What types of industries can benefit the most from AI knowledge bases?

Industries such as healthcare, finance, and technology can greatly benefit from AI knowledge bases. For example, tech companies can leverage AI to improve products and services, enhance customer experience, and drive innovation.

What security measures are in place to protect sensitive information within an AI knowledge base?

AI knowledge bases are protected by several security measures. These include encryption of data both at rest and in transit, which makes the information unreadable to unauthorized users. Applying controls to restrict access to knowledge base content ensures that only authorized personnel can access the data. Additionally, regular security audits and vulnerability assessments are conducted to identify and fix potential security gaps.

Are there any ethical concerns associated with AI-powered knowledge bases?

Yes, knowledge bases powered by AI raise several ethical concerns. These include issues of privacy and the risk of bias. Additionally, there are concerns about accountability and transparency. These concerns are addressed through strict data governance policies, transparency in AI algorithms, and ongoing efforts to develop AI systems that can detect and mitigate bias.

Can an AI Knowledge base improve customer service?

The context of customer support is often talked about when discussing AI. Yes, an AI knowledge base can significantly improve your customer service efforts. It can provide instant, accurate responses to customer inquiries, reducing wait times and improving customer satisfaction. It can also operate 24/7 as a customer self-service, providing uninterrupted customer support and lifting the weight off your customer representatives' shoulders. Furthermore, it can learn from customer interactions, continuously improving its ability to resolve customer issues.

What sectors can benefit the most from an AI knowledge base?

Sectors that can benefit most from AI knowledge bases include healthcare, for improved diagnostics and patient care; the IT industry, for enhanced cybersecurity and system management; the finance sector, for risk assessment and fraud detection; and the retail sector, for personalized customer experiences and inventory management. Additionally, sectors like education, manufacturing, and logistics can also greatly benefit from AI knowledge bases.

How complex is it to implement an AI knowledge base?

Implementing an AI knowledge base can be a fairly complex process. You can find a more detailed guide on how to implement an AI knowledge base into your business operations in the article above.