Knowledge bases are invaluable tools for businesses and organizations, offering advantages such as improved customer self-service, cost-effective support, 24/7 availability, and streamlined updates.
Internally, they enhance the employee onboarding experience, boost efficiency, foster collaboration, and ensure business continuity. This exploration unveils how knowledge bases can revolutionize operations and drive success in today's business landscape.
Definition of a knowledge base and its importance
A knowledge base serves as a centralized repository of information, data, and knowledge accessible to authorized users within an organization. It functions as a comprehensive source of truth, housing essential resources, training materials, how-to guides, and responses to frequently encountered queries. This centralized structure facilitates swift information retrieval, enabling teams to make informed decisions and streamline operations.
The significance of knowledge bases in today's business landscape is underscored by the fact that a substantial 81 percent of customers across diverse industries initially seek to address their concerns independently before engaging a live customer service team. Moreover, knowledge bases significantly boost the benefits of knowledge management, preserving institutional expertise and facilitating a seamless onboarding process for new team members. In essence, a knowledge base serves as a cornerstone for informed decision-making and operational excellence within any organization.
Understanding external and internal knowledge bases
External and internal knowledge bases serve distinct purposes within organizations, catering to different audiences and needs.
External knowledge base: An external knowledge base is designed to be accessible to customers, clients, and the public. It provides valuable information, such as product guides, FAQs, troubleshooting solutions, and more, to help customers find answers to their inquiries independently. An example of an external knowledge base is a software company's customer support portal, where users can access different resources to resolve issues without direct assistance.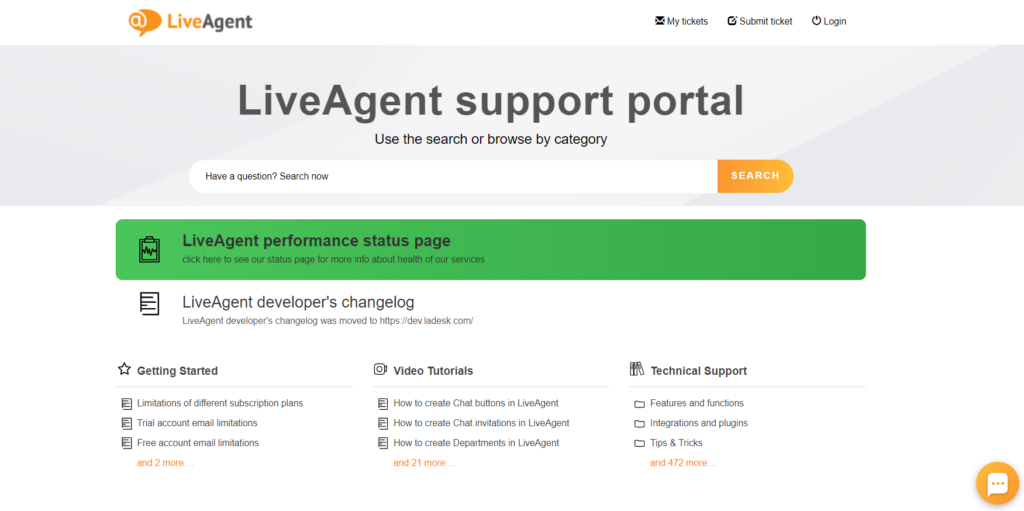 Internal knowledge base: In contrast, an internal knowledge base is restricted to an organization's employees and stakeholders. It serves as a repository for internal documents, company knowledge, training materials, and proprietary information. An example of an internal knowledge base is a human resources portal that stores employee onboarding material, company policies, and training modules accessible only to the organization's staff.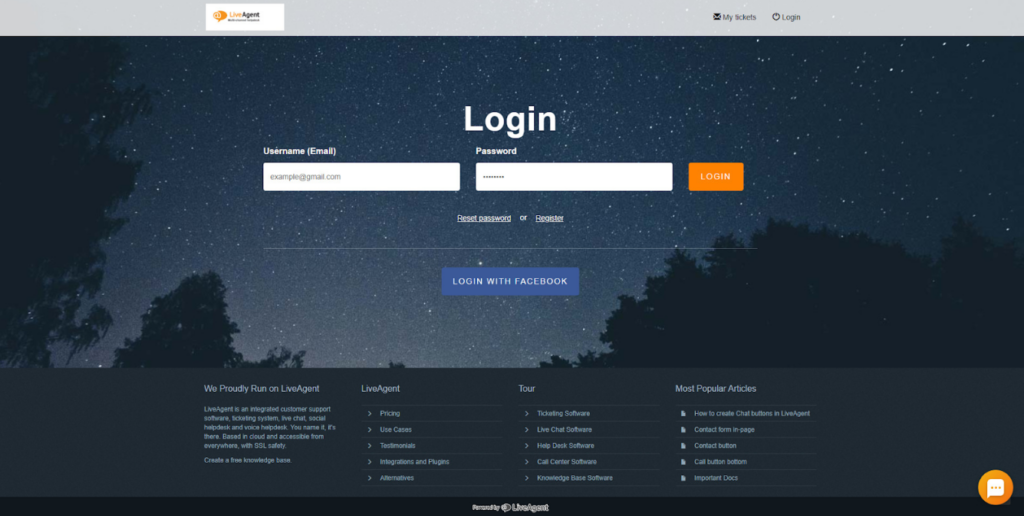 12 Key benefits of a knowledge base for your business
Knowledge bases are invaluable assets for modern businesses, offering a myriad of advantages that boost both internal operations and external interactions. To provide a clearer perspective, we'll categorize these benefits into two distinct sections: the external benefits that enhance customer experiences and interactions, and the internal advantages that optimize your organization's efficiency and employee productivity.
6 Benefits of an external knowledge base
Improved customer self-service
Picture this: Your customers can easily find solutions to their problems without the need to wait for customer support. With an external knowledge base, this becomes a reality. It's like giving them the keys to their own solutions, boosting their satisfaction and loyalty.
Cost-effective customer support
Utilizing an external knowledge base can significantly reduce the need for a large support team, offering notable cost efficiencies. The statistics are telling; the cost of self-service transactions is only pennies compared to the average $8 spent on live interactions.
24/7 customer support
In our globalized world, time zones don't dictate when customers need help. An accessible knowledge base ensures they can find answers 24/7, reinforcing their trust in your brand.
Enhanced user experience
Imagine a website where information is at your fingertips, neatly organized. A user-friendly knowledge base creates frustration-free interactions, keeping customers coming back for more.
Streamlined instant updates
Timely updates have never been more essential, given how frenetic changes are. A knowledge base serves as your bulletin board for product changes and more, ensuring your customers are always in the know.
SEO Enhancement
Elevate your online game with SEO-optimized content. Knowledge bases become magnets for organic traffic by answering user queries and establishing your brand's authority. The result? More conversions and a healthier bottom line.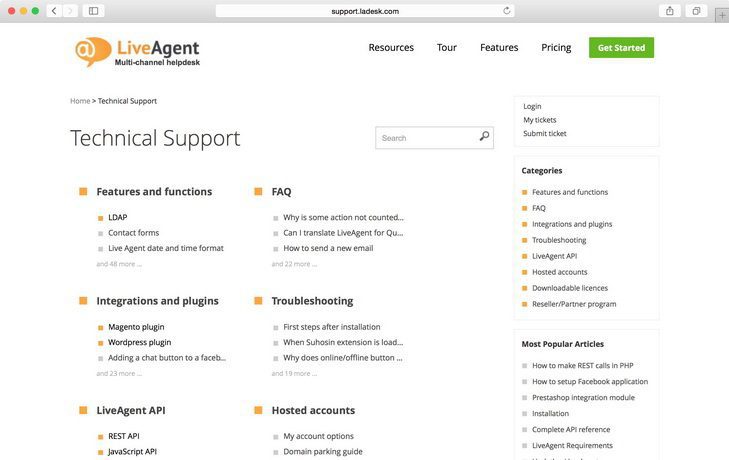 6 Benefits of an internal knowledge base
Employee onboarding and training
Imagine welcoming new employees with a treasure trove of resources at their fingertips. An internal knowledge base, loaded with training materials, policies, and more, accelerates their journey. It's like a self-paced crash course, making them confident contributors from day one.
Increased efficiency and productivity
Say goodbye to the endless hunt for information. With an internal knowledge base, your team can find what they need in seconds, supercharging their workflow. Streamlined information retrieval equals heightened productivity, sharper focus on core tasks, and a turbo boost for your organization.
Enhanced communication and collaboration
Think of it as your digital water cooler, fostering communication and collaboration. An internal knowledge base serves as a hub for sharing insights, updates, and feedback, fueling a constant exchange of knowledge. It's the secret sauce behind cohesive teamwork. And with features like internal chat/calls/notes, such as those offered by LiveAgent, communication becomes instant and seamless.
Business continuity assurance
An internal knowledge base is vital for business continuity, especially during crises like the COVID-19 pandemic. Many companies swiftly adapted by using their internal knowledge base to transition to remote work, ensuring employees had the necessary resources and guidelines for uninterrupted operations.
Knowledge preservation
In the fast-paced world of business, the departure of experienced team members can be a brain drain. But not with an internal knowledge base. It acts as a vault for tacit knowledge. The insights, experiences, and nuances of veterans are documented for newcomers. No more lost wisdom.
Boosted innovation
Fuel innovation by centralizing knowledge. Your internal knowledge base empowers employees to build on existing wisdom and explore fresh ideas. This accessibility sparks cross-functional collaboration, driving opportunities, process improvements, and innovative solutions. It's your recipe for growth and competitiveness.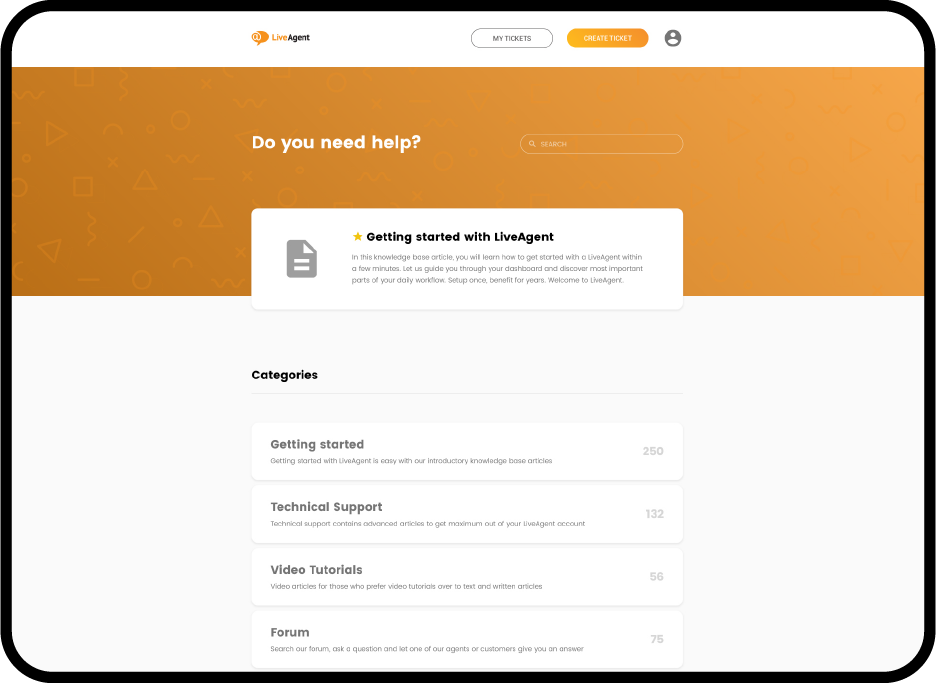 What type of organizations or businesses would benefit most from a knowledge base?
Healthcare
Knowledge bases have emerged as invaluable assets across various industries, each with its unique set of challenges and demands. Healthcare institutions, for instance, greatly benefit from centralized repositories, facilitating direct access to patient records, treatment protocols, and vital drug information. This consolidation of information not only aids medical professionals in delivering timely and effective care but also streamlines administrative processes, fostering a more efficient healthcare delivery system.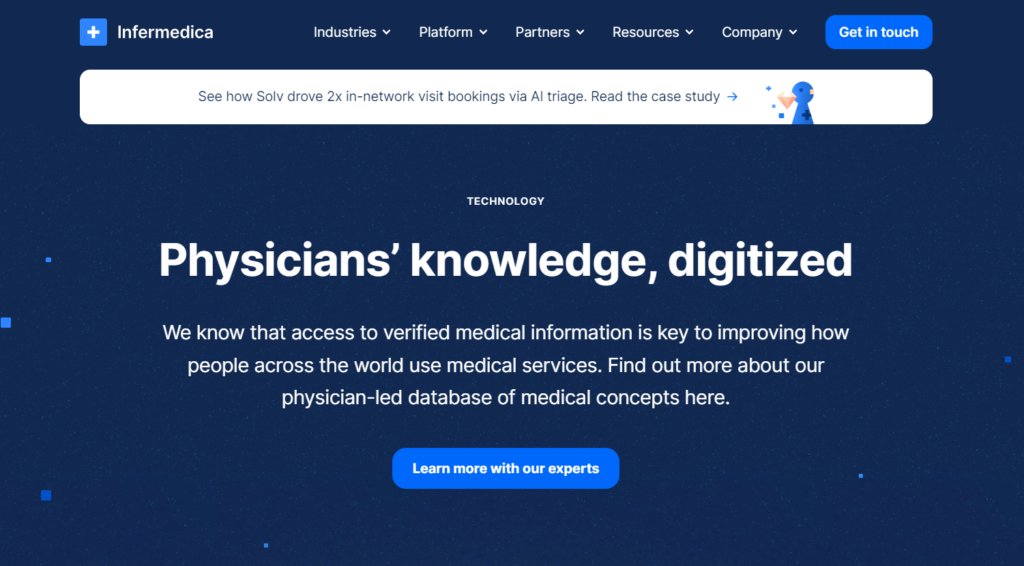 IT
The tech-savvy realm of IT companies and software developers also finds a strong ally in knowledge bases. In this environment, where the rapid evolution of technology is the norm, having a structured system to document coding practices, troubleshooting guides, and software updates is crucial. This not only mitigates the challenges associated with technical knowledge gaps and employee turnover but also harnesses innovation by providing an accessible platform for the exchange of ideas and solutions.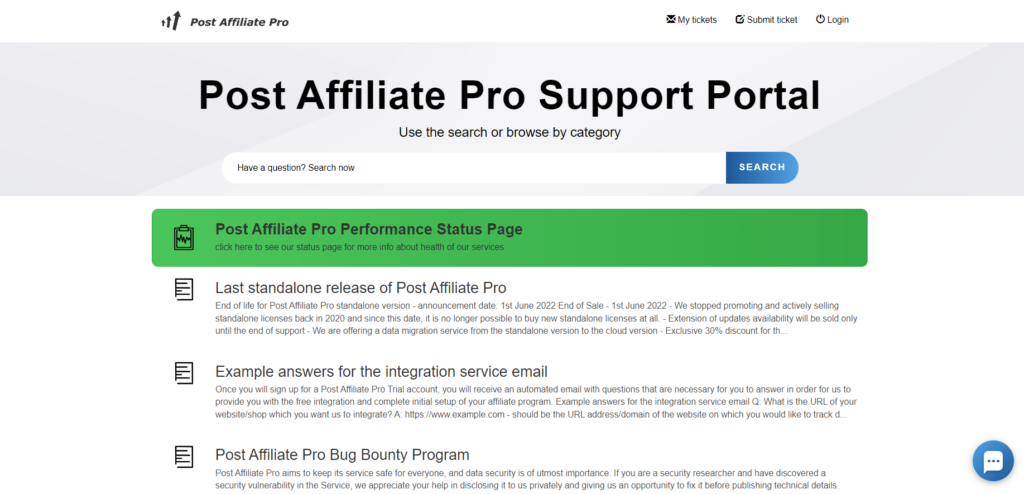 Education
In the educational sector, knowledge bases act as a bedrock, connecting educators, students, and administrative staff through a single platform. Here, lesson plans, administrative documents, and student records are harmoniously integrated, enabling a seamless flow of information. This interconnectedness enhances the learning experience, promotes administrative efficiency, and cultivates an environment conducive to academic success.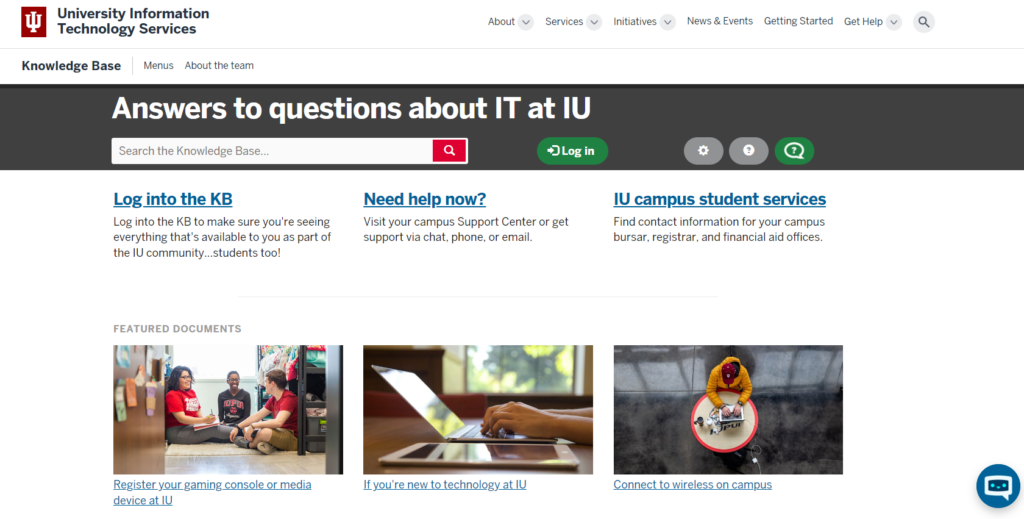 In essence, from healthcare to IT and education, knowledge bases serve as pivotal tools, enhancing operations, and fostering growth.
Embark on a journey through a knowledge base where every article is a stepping stone to a deeper understanding. To ensure you get the most out of your exploration, we've compiled a list of related articles that delve deeper into various aspects of this topic.
Ready to implement a knowledge base in your organization?
Don't let the opportunity to revolutionize your operations and enhance user satisfaction slip away. Explore what LiveAgent has to offer and take the first step towards implementing a knowledge base that aligns with your organization's vision and objectives. Start your journey with LiveAgent and discover the transformative power of modern knowledge base software!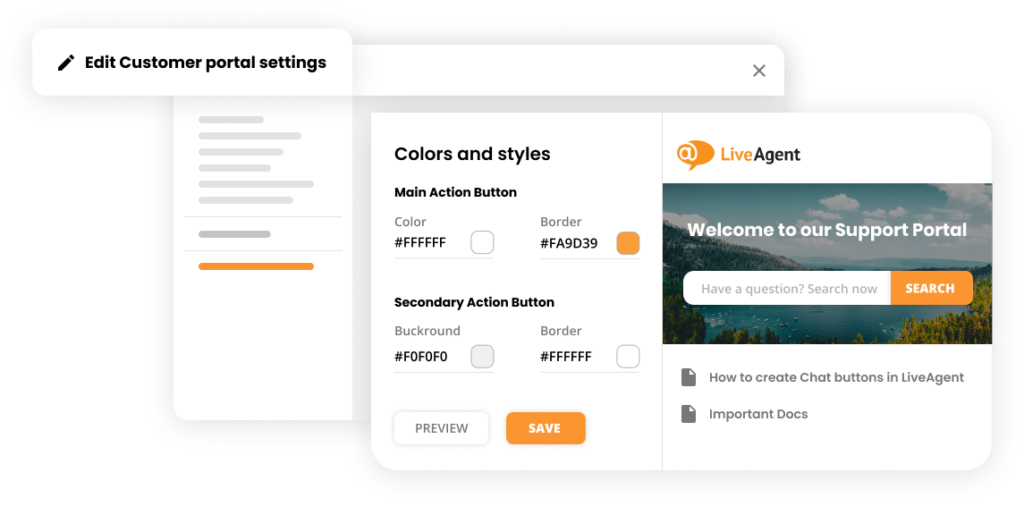 Conclusion
Implementing a knowledge base offers major benefits, enhancing customer experiences and streamlining internal operations across diverse sectors such as healthcare, IT, and education. The array of advantages, from fostering innovation to ensuring business continuity, underscores the indispensable nature of this tool for any forward-thinking organization. However, to fully leverage its potential, organizations must navigate challenges such as maintaining updated, accurate content and ensuring user-friendliness.
Exploring the myriad benefits makes it evident that a knowledge base acts as a catalyst for growth, efficiency, and customer satisfaction. For organizations contemplating this strategic move, initiating a journey with a tailored solution becomes a pivotal step. LiveAgent invites you to explore this path with a free trial, helping you discover how a customized knowledge base can align seamlessly with your unique needs and objectives.
Ready to elevate your customer satisfaction?
Discover how LiveAgent's knowledge base solutions can help you achieve your goals. Take the next step towards success.
Frequently Asked Questions
How is information stored and accessed in a knowledge base?

Information in a knowledge base is stored digitally, often in a cloud-based system or on a company's server. It is organized and categorized to facilitate easy retrieval. Users can access this information through search functionalities, indexes, or menus, depending on how the knowledge base is designed, ensuring quick and efficient retrieval of the necessary information.

What are some reputable knowledge base software or systems?

One reputable and successful knowledge base software is LiveAgent, known for its user-friendly interface and versatile functionalities. It supports both internal and external knowledge bases, making it a flexible choice for organizations aiming to enhance information accessibility and improve customer service.

How much does it cost to create and maintain a knowledge base?

The cost of creating and maintaining a knowledge base varies depending on the chosen software, content volume, customization, and ongoing management needs. Some platforms offer free versions, while others charge monthly or annual fees based on features and user numbers.

Can a knowledge base be integrated with other systems or tools?

Yes, many knowledge base systems offer integrations with various tools and systems, enabling cohesive and streamlined workflows for enhanced functionality.