Nowadays, most channels where customers contact your company don't need you to have laptop support anymore. There are apps for messengers and Live Chat Software.
So should your customer service team switch to phone customer service or keep the computer customer service?
Here's what you should consider.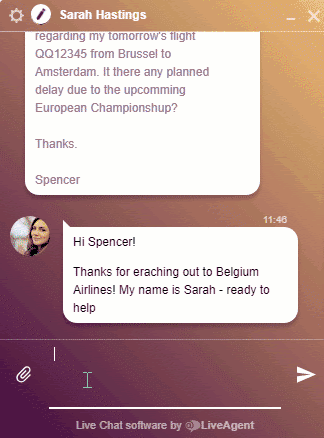 The benefits of phone customer service
It may not seem this way, but using a helpdesk system on your phone has many advantages. Here's how it's better than working on a laptop.
1. The power of the smartphone
Nowadays, smartphones are pretty powerful. However, not as powerful as modern-day laptops, but enough for most work-related tasks. Take any latest Samsung installment, for instance. Even with the budget models, you can multitask by chatting with clients in three different messengers while browsing your company's wiki to find the right answer.
You can't run coding software or be efficient with typing a document, but chatting is where smartphones shine. So many people chat on their smartphones for fun, your employees can chat for profit.
2. Phone and messengers
This can be a strong point or a weakness. Working as a conventional customer support officer from your phone limitations. You can only work with answering calls and talking in chats, nothing else.
But at these two, you can perform just as well as your office counterpart with a laptop.
3. On-site customer support
There's one exception to this rule, however. Mobile can be the only answer if your job is not helping clients online, but going to their location to help.
For instance, a cable guy can't work with a laptop. You have to go to your client, lay the Internet cable, connect it, and set everything up on the client's computer.
Where does the mobile come up? You have to connect the new client to the database, register them, and mark the ticket as closed. It's much easier to do this with a mobile phone than with a laptop.
The same goes for any support job that requires you to get out of the office.
4. Multitasking
Mobile works great for these types of jobs because it allows multitasking. Technically, you can do your job with one hand, freeing the other one to do something else.
While this is not always the best way, you can still multitask quite efficiently while talking to a customer. Keep your phone connected and with the sound on, and you'll get notified whenever a client needs help.
Meanwhile, you can do something else like change a diaper.
5. Telecommuting
Why is that handy? Because a lot of people in the customer service industry telecommute. A significant part of them are moms who try to help the family by working part-time.
Working on mobile allows working remotely and may even be more efficient for telecommuting. You can't miss a client's notification if the phone is in your pocket. With a laptop, however, you can go too far from the working station, and take longer to respond.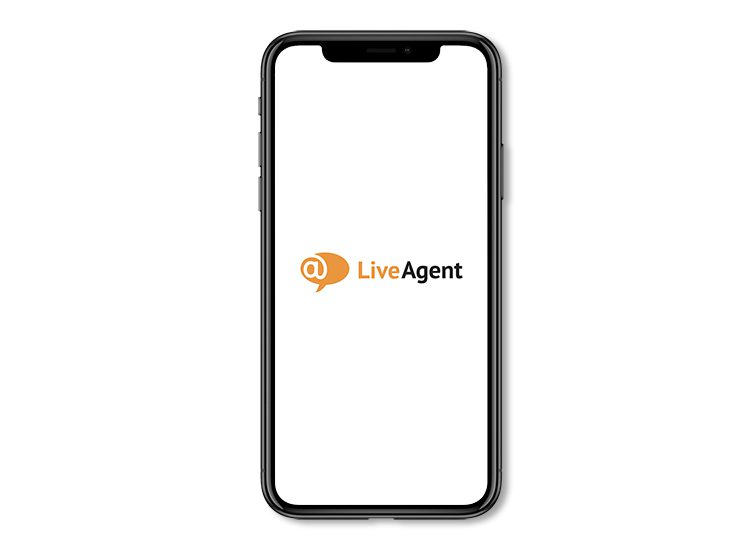 6. Immediate support
Since some remote workers have other duties like caretaking, they may not be at their best when working from a PC. They always have the phone on their person, so the response time is going to be shorter.
7. 24/7 work
It's a sad truth, if you want to be a good customer success manager, you have to be on the phone constantly. What if your best client decides to leave you for another company at 11 pm and asks you a question that can cost tens of thousands of dollars? Working on your smartphone helps a lot in this case.
8. More hiring opportunities
"When we were hiring new support managers – we needed people who could relate to our clients. In the marriage jewelry industry, many potential candidates were stay-at-home moms. We had to allow working from the phone."

Rick Dean – Head of Sales at Rockher
This doesn't only include caretakers, though. Over 2 billion people access the web through their phones only. They are mostly concentrated in China, Pakistan, India, and Nigeria. If you need representatives in these countries, you may want to switch to a phone customer service.
Allowing working from the phone also invites people who don't have the money to get a laptop.
The benefits of computer customer service
You can't expect to do all the customer service work on a smartphone. Here's where a PC or laptop support can prove to be a better option.
1. Technical support
If a particular problem a customer is having needs some code fixing, you can't do it on the phone. Technically, there are apps for editing code on mobile, but they're way less effective than desktop apps.
The only thing an employee with a phone can do if they receive a ticket that requires coding is to gather the information and pass it on to the IT department with computers.
2. Office work
You can use a computer at home, but that's optional. You can do it with your phone only. For the office, laptop support is a perfect choice.
You don't need to confine yourself to the phone when you're in the office. You can check your HR software, answer calls with a nice headgear, and have all the information you need in front of you, on 15" of the screen instead of 8".
3. Focusing on the task
There's a reason people are constantly on their phones. Smartphones and social media, in particular, are designed to be addictive.
Whenever there's a notification, you crave to check it. If you have to work while on your phone, there's a risk you'll get caught in the social media cycle and take longer to respond.
When you're working from a computer where you're not logged into your own Facebook, you just don't have that option.
4. More software available
Sadly, not all software is available in an app. Some are only for desktop. If one of those is necessary for your job, using a smartphone is not an option.
Besides, there's software that just doesn't make sense on the phone. Working with tables becomes increasingly hard when the number of inches on a screen is low.
The bottom line
Phone customer service has more benefits than computer customer service, but this doesn't mean one is better than the other. They're very different, and you probably can't use just one or the other.
If you think your remote workers will handle it, you can allow working from their phones most of the time.
Discover on your own
Knowledge is important, but only when it's put into practice. Test out everything you learn in our academy right inside of LiveAgent.
LiveAgent 2021 | Better Customer Service Starts Today | Live Agent01:12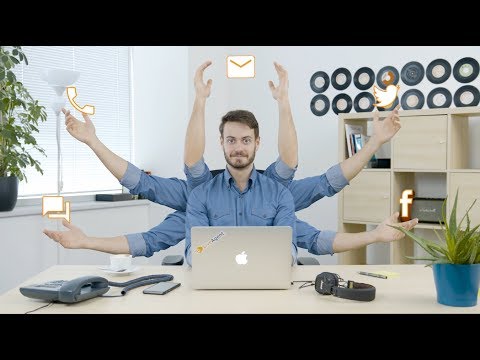 Live Agent
Try out LiveAgent for FREE
Handle all customer inquiries from one interface. Start improving your customer service with a 30-day free trial right away!
Frequently Asked Questions
What is computer customer service?

Computer customer service is when your agents provide customer support from their laptops. You can't expect to do all the customer service work on a smartphone. Here's where a PC or laptop support can prove to be a better option.

What makes a good customer service call?

A good customer service call is when the communication is clear on both ends. Thus, the agent can effectively deal with the customer inquiry and solve it promptly.

Why should you consider phone customer service?

Nowadays, smartphones are pretty powerful. However, not as powerful as modern-day laptops, but enough for most work-related tasks. So many people chat on their smartphones for fun, your employees can chat for profit by providing customer service.