Key takeaways
Pros
The website is easy to navigate
App available for both Android and iOS
Offers a wide range of data and reports
Cons
Only available in the United States
Some parts of the website are only accessible from the US
The free version offers limited information
Problems with subscriptions and billing process
Getting started with Whitepages
Whitepages is a free reverse phone lookup service that lets you quickly find out who called from an unknown number by entering the number into the search bar. You can find a full name, address, and other information about the owner of a phone number.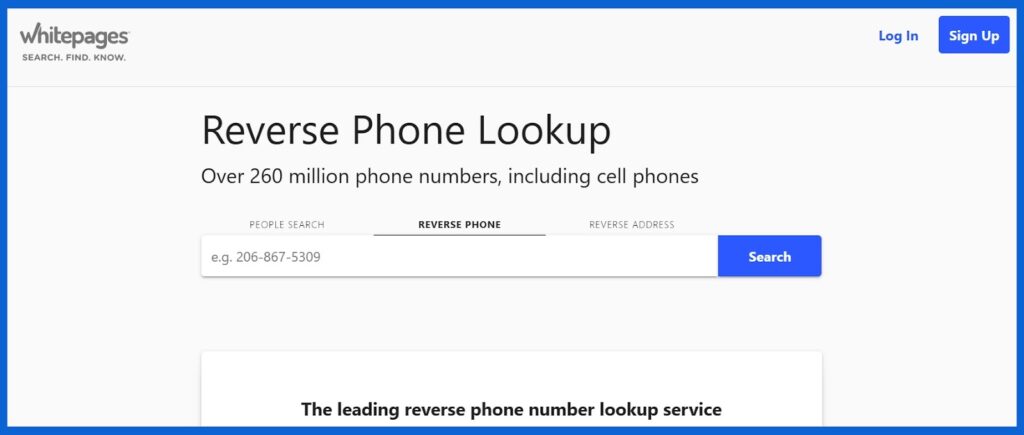 You can search for cell phone, residential, and business numbers for free on Whitepages' website. The information can vary depending on the type of number you are searching for. For a residential or business number, you can find the caller's name, address, or associated businesses for free. If you search for a cell phone number, you should expect fewer data for free. You will be able to find information such as the state or city that is associated with the number and a telecommunication carrier. However, to access more information like name, address, relatives, and more, you have to upgrade to a paid premium.
Whitepages is a privately owned company, so they get their data from publicly available sources and third-party data suppliers. This can affect the reliability of the provided information. They encourage their users to keep this fact in mind and verify all the information.
The website is easy to navigate, and you can find a lot of FAQs for every category. Access to certain parts of the website is restricted if you are not from the United States.
Features
Whitepages offer different additional features along with the reverse phone number lookup.
For example, you can do a free people search that allows you to enter a name into the search bar. It will quickly find numbers, addresses, relatives, and other public records associated with the name.
You can also do a reverse address search, background checks, search for criminal records, run a tenant background check, and many others.
The downside is that many of these require payment and are only available for US citizens.


Whitepages is also available as a mobile app for iOS and Android, but just like the website, they are only available in the US.
You can connect with Whitepages' customer support by filling out a request form on their website. They don't offer live chat or instant customer support.

How can call centers use Whitepages?
Reverse phone number lookup websites and mobile apps can provide additional information about a caller, such as their address and other contact details that can be useful for sales and marketing.
Call centers can use websites like Whitepages to help agents quickly identify the unknown caller and access information based on their phone number. It can also help call centers track customers who called with a question or problem and didn't leave their contact information or if the contact information got lost. All this can help agents provide more personalized and time-efficient customer support.
The legality of these services for call centers and customer support can vary depending on the laws and regulations in a particular country or jurisdiction. It is usually legal for a business to use reverse phone lookup as long as they use it for legitimate purposes and don't sell or share it with third parties. It is always a good idea to let customers know that the information they provide during a phone call can be further used to look up their contact details, and get their permission before doing so.
Performance and user experience
After inserting the phone number into the search bar, it only takes a few seconds to deliver results. You can see the type of number (landline or mobile number) and the area code.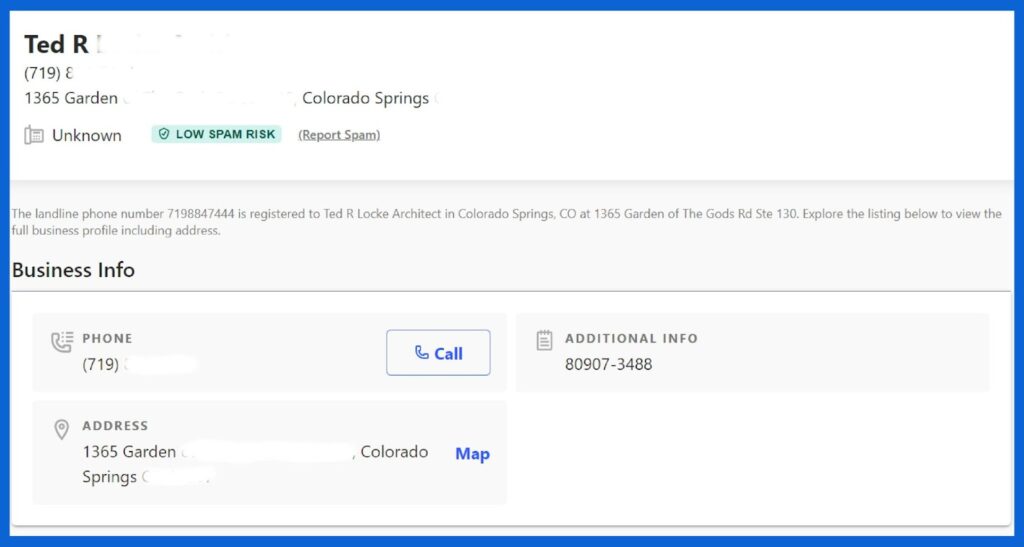 In some cases, the website/app can generate more detailed results. In that case, you can see a name associated with the number and details such as an address, age of the person, other phone numbers that might be related to the same person, relatives, and more. However, if you need more information about their criminal and background reports, those are available after paying an additional fee.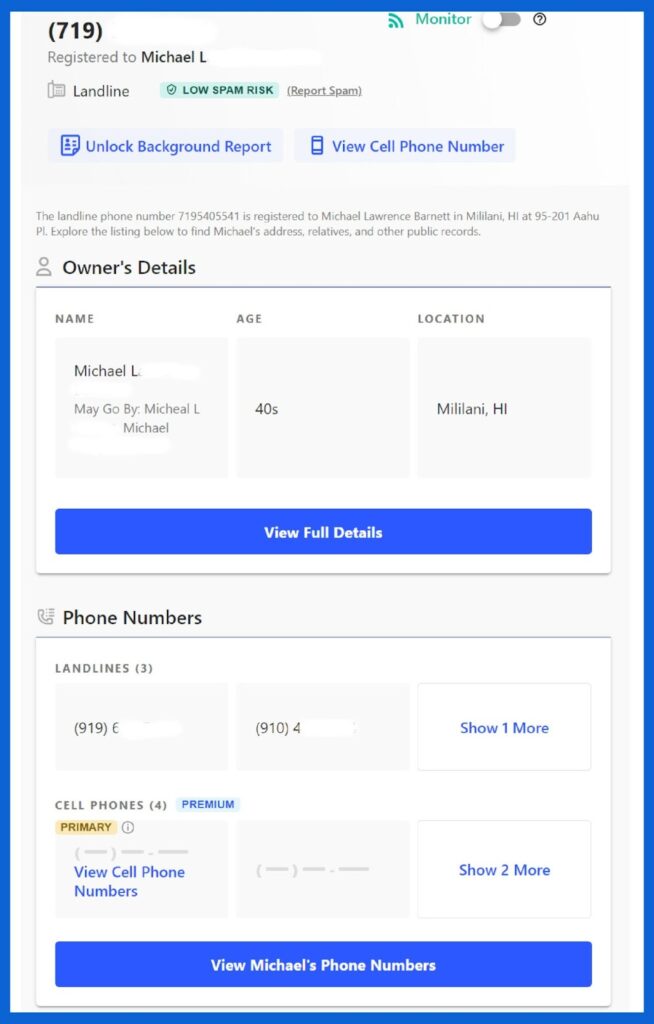 Because the services are only available in the US, it is also impossible to find and download the app outside the US.
Pricing
To find information about Whitepages' prices and subscriptions, you have to look around the website as it is not easy to find.
Once you find the pricing, you can see that most of it is based on a Premium plan subscription.
Here are the following pricing options Whitepages offers to their users:
Premium Contact Info
For $4.99/month, it is the cheapest option they offer. This subscription includes complete contact information plus all phone numbers and addresses. You can also save and export contacts. However, it is limited to 20 lookups per month. When you select this option, it gives you two billing cycles you can choose from. You can pay $4.99/month or pay in advance for 12 months which comes to $29.99, which equals $2.50 per month.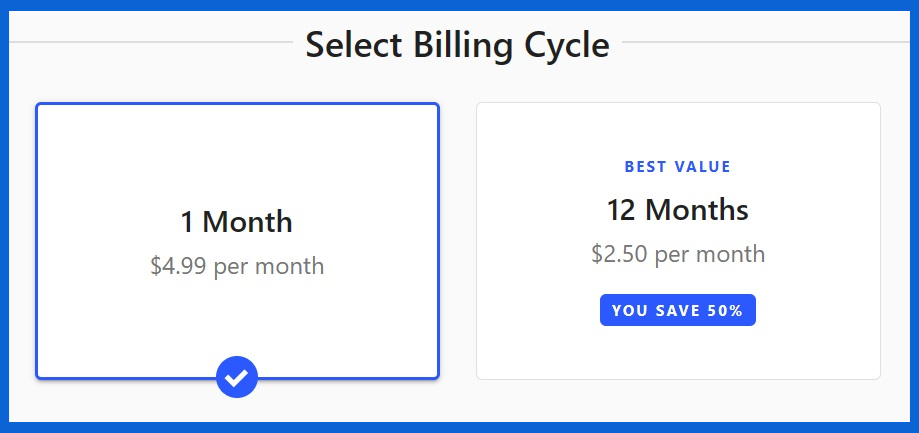 Premium Business Essentials
The second option offers features like complete contact details and some time-saving tools. You can also save and export contacts, search property data, and use speed search. It is also limited to 20 lookups per month and it can cost up to $9.99/month. Again, you can choose if you want to pay $9.99/month or pay for 12 months which comes up to $59.88 and is equal to $4.99/month.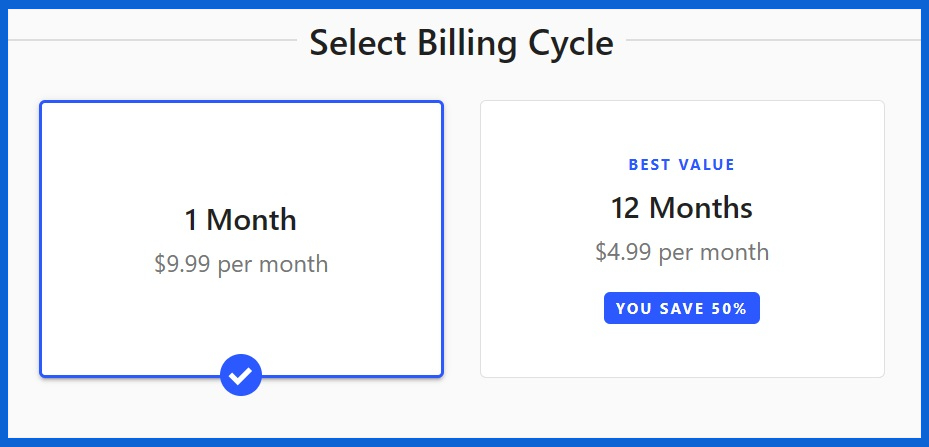 Premium Business All-Access
The third subscription plan costs $29.99/month and includes up to 200 lookups per month, 20 criminal and public reports, and all the other features included in the Premium Business Essentials. Like the other ones, you can pay monthly or annually, which comes to $179.88 and equals $14.99/month.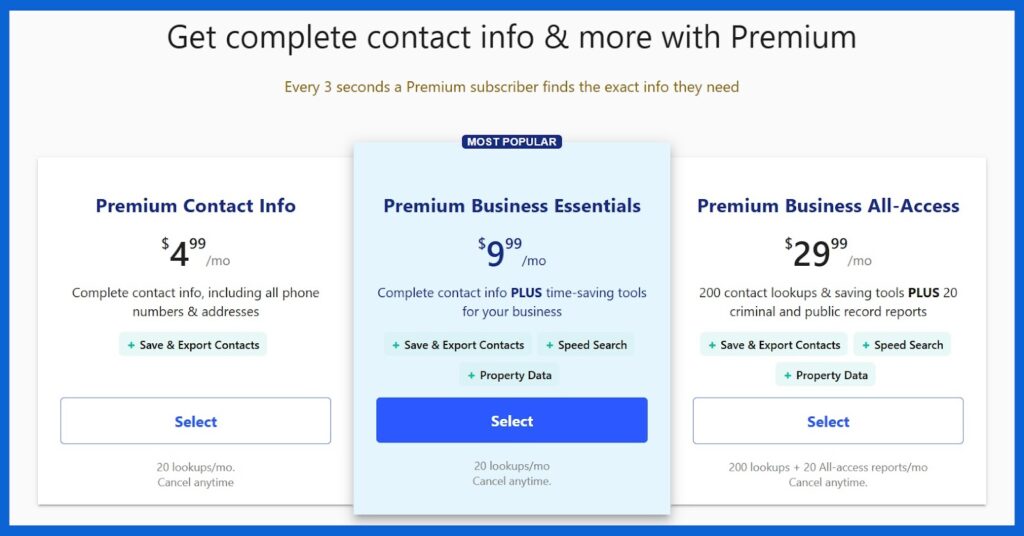 Except for these three subscription plans, there are two more options.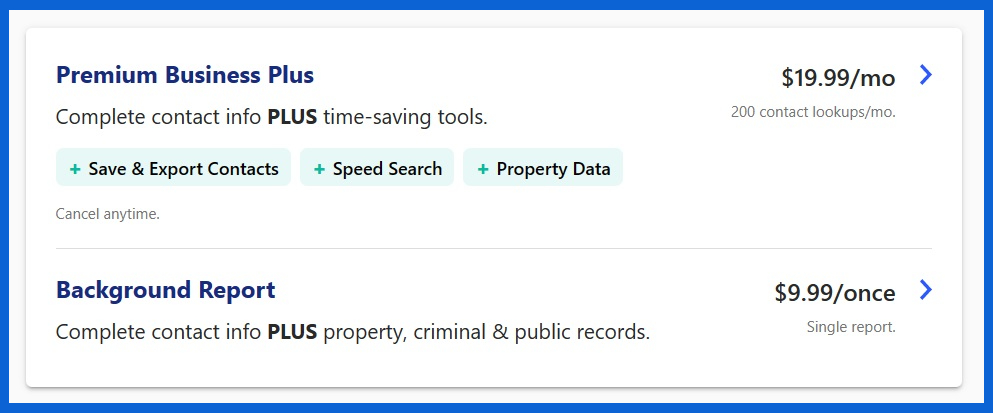 Premium Business Plus
This is also a subscription plan that offers complete contact info, time-saving tools, and allows you to make up to 200 lookups per month. This package costs $19.99/month. As it is with all the other subscriptions, you can either pay monthly, or you can pay for 12 months in advance for $119.99.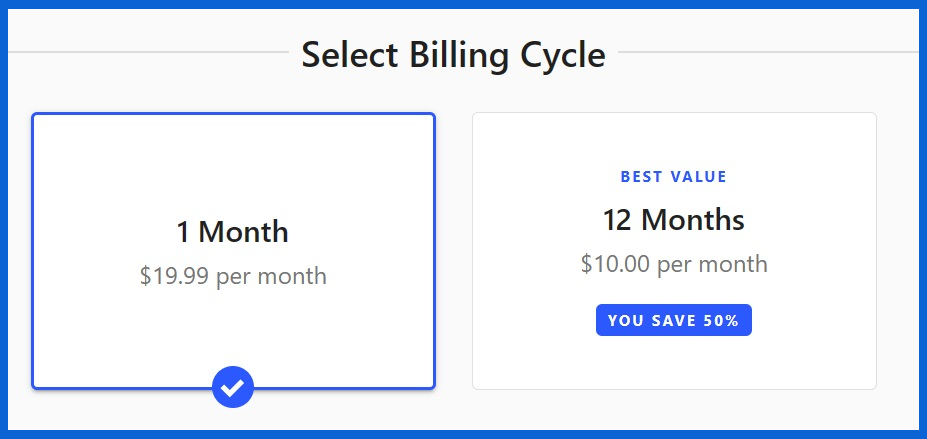 Background report
The last option is not subscription-based. There is a one-time fee for a single report. You can access complete contact information, as well as public, criminal, or property records. The cost of each report is $9.99.
Whitepages also offers a 5-day trial membership for $1, which gives you unlimited access to information like current address and landline information. The trial membership doesn't include additional features. It includes only 5 reverse cell phone lookups, which doesn't give you much space to test their services.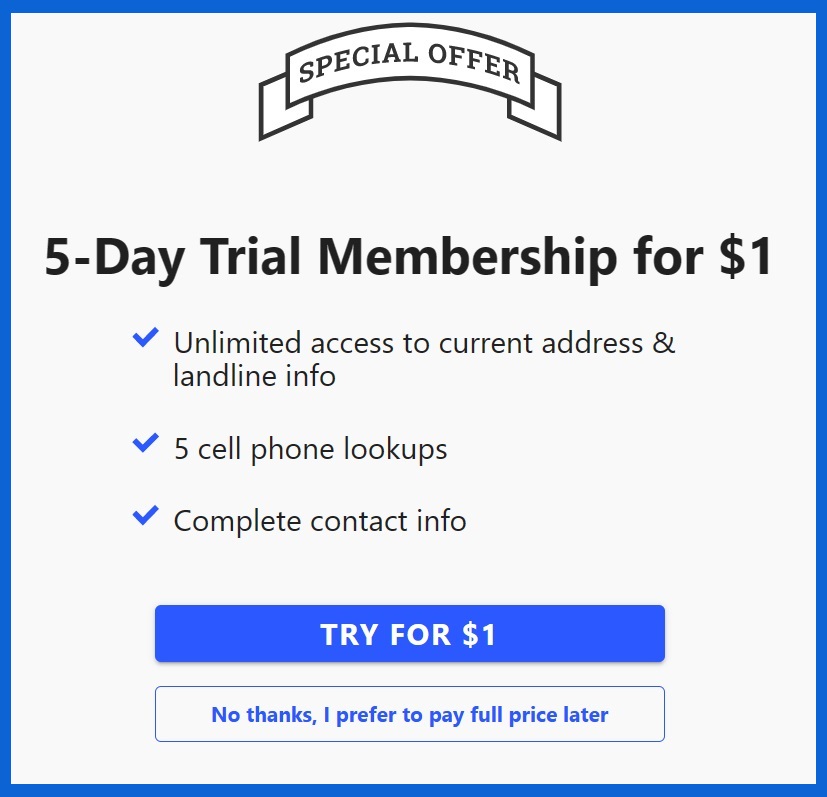 However, it is essential to note that many customer reviews point out issues regarding their subscriptions and billing process. The most common problems include canceling users' subscriptions, charging people for different subscriptions than they originally wanted, and not refunding people after cancellation.
Conclusion
In conclusion, Whitepages is a US-based reverse phone lookup provider that offers a wide range of information and features for an additional fee. You can access certain information for free, but it is very limited. Their pricing is unclear, and people seem to have problems with their billing process.
Similar to other reverse phone lookup solutions, Whitepages isn't 100% accurate. This is due to the data sources and their reliability.
You should consider all this when deciding if you want to become their customer.