Key takeaways
Pros
Allows you to search international numbers
Website and app are easy to navigate
They also have a mobile app available for Android and iOS
Cons
You can only search for a limited amount of numbers on the website
Very limited information about international numbers
Free version doesn't offer a lot of information about the caller or include many features
No free trial
Getting started with Truecaller
Truecaller is one of the most well-known websites for reverse phone number lookup, and it is a top-tier provider of this particular service. They are one of few reverse phone number lookup providers that work internationally and have a database that includes information from different countries.
Their website looks good, is easy to navigate, and has a lot of information about the company and their services. In order to use their service, all you have to do is sign in with your email address, and you can enter any phone number into the search bar. It will generate the results within a few seconds. The information you will obtain will vary depending on several factors, but you will generally get the country of origin of the number, local time and service provider. For numbers already on the Truecaller database, you will get further information such as the name and email address of the owner of the number.
They offer a wide range of features, however they are not available in the free version, which means that the information you get for free is very limited.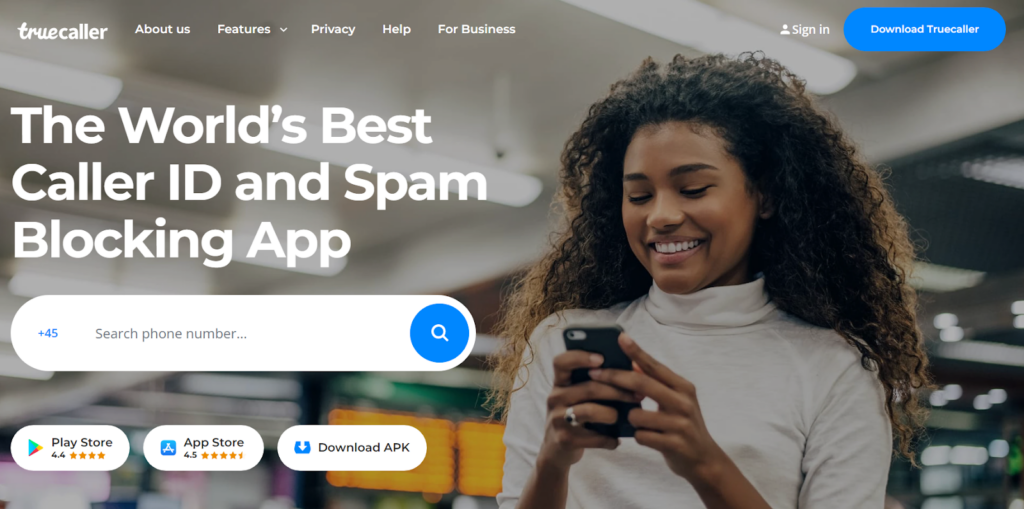 There is also an option for businesses where you can get a verified business caller ID to establish your business identity, get customer feedback and grow your business.
You can add your brand name and logo, which will appear when you are reaching out to your potential or existing customers. Additionally, after the phone call ends, you can get instant customer feedback to monitor your performance.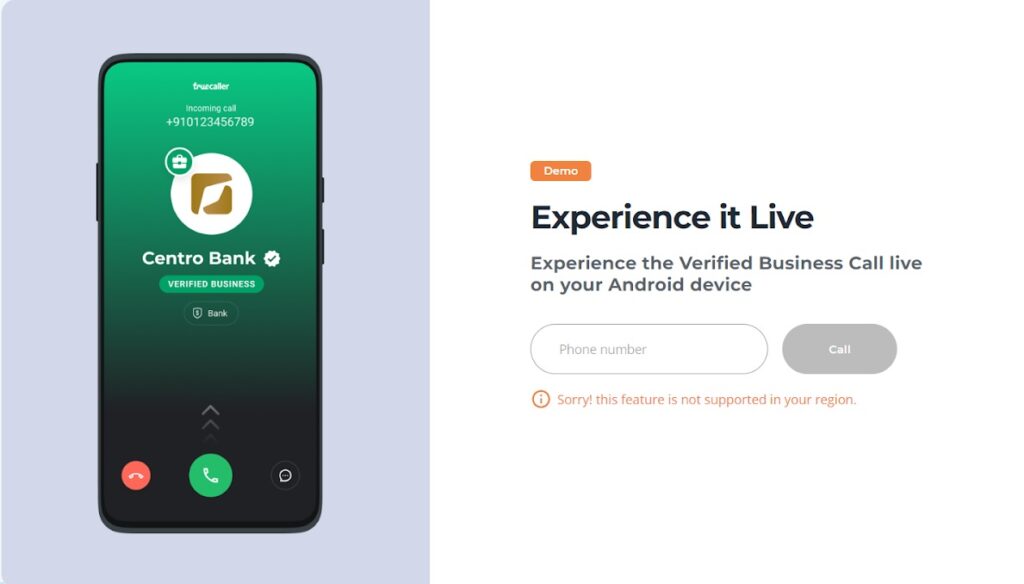 Features
Truecaller offers a wide range of advanced features such as Incognito calls, Ghost calls, Messaging Apps Caller ID, Announce calls and many more. However, they are not all available in the free version.
It is important to note that the features for the mobile app can slightly vary if you are using Android or iOS.
With the free version, you get features like Caller ID and Spam blocking. The caller ID allows you to automatically identify an unknown number through the Truecaller database.
The Spam blocking feature allows you to block unwanted spam calls. The app can automatically identify scams, robocalls, and by doing a background check on your phone, it can also block SMS from these unwanted numbers.


The information about the unknown number can be very limited. It can show you as little as the country where the number is calling from, the local time in the country and the telecommunications operator. The limitations may vary depending on the country of origin of the phone number and how much public data they are able to gather from that particular country.
Truecaller has a search limit which only allows you to search a certain amount of numbers from the website per day. After that, they encourage you to download their mobile app to continue.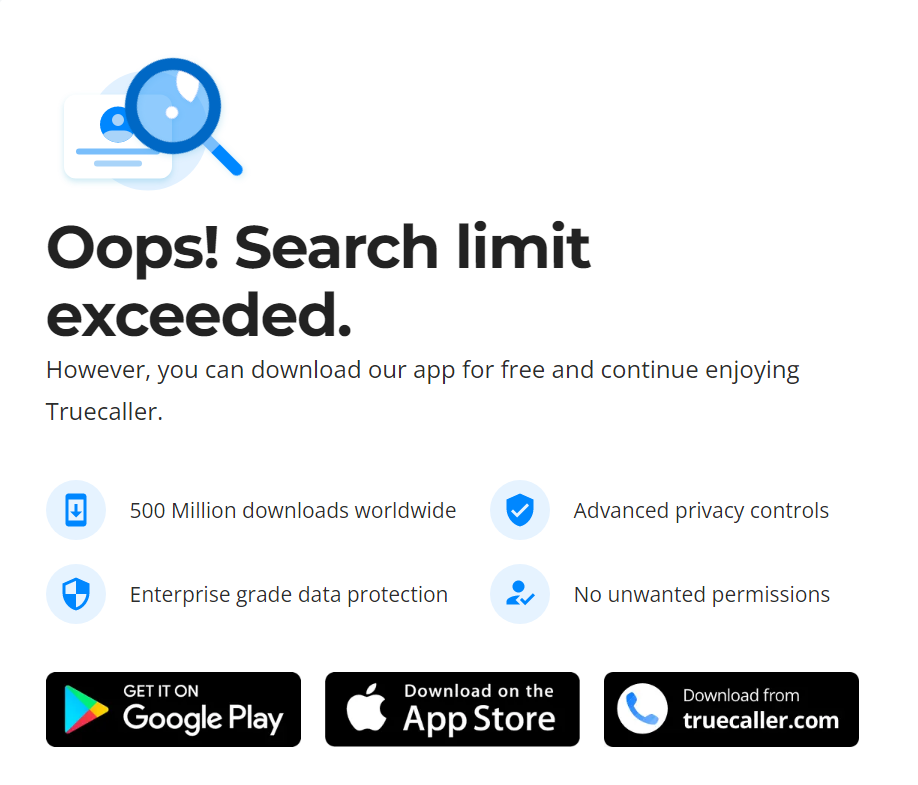 Their privacy policy is set to protect users from all the countries they operate in by following local data protection regulations. The user is able to restrict processing of their personal data and they have the option to permanently delete their information from their database.
How can call centers use Truecaller?
Truecaller can be used by call centers and customer service agents to perform several tasks. A few examples include reverse phone number lookup to get more information about unknown callers, gather missing information about their customers or identify a person that is behind a prank call.
It is also possible to block numbers that are calling for inappropriate reasons, which will improve the effectiveness of customer support agents because they will be able to focus on important customers instead of prank callers.
Thanks to their business feature, call centers can create a verified account and perform cold sales calls in order to gain new customers. This feature will show the potential customer that the incoming call is from a trustworthy source instead of a spam call.
However, if you decide to use reverse phone lookup services for business purposes, make sure to check the laws and regulations of a particular country or jurisdiction to avoid any legal issues. Generally, it is legal to use reverse phone number lookup services for business purposes if it's not shared or sold to third parties without the customer's consent.
Performance and user experience
When you are searching for numbers through the website, the process is fairly quick, taking only a few seconds. However, it doesn't always give you a lot of information about the phone number. It gives you the country where the number is coming from and the telecommunication provider. And as mentioned, the number of searches is limited, which can be quite restrictive.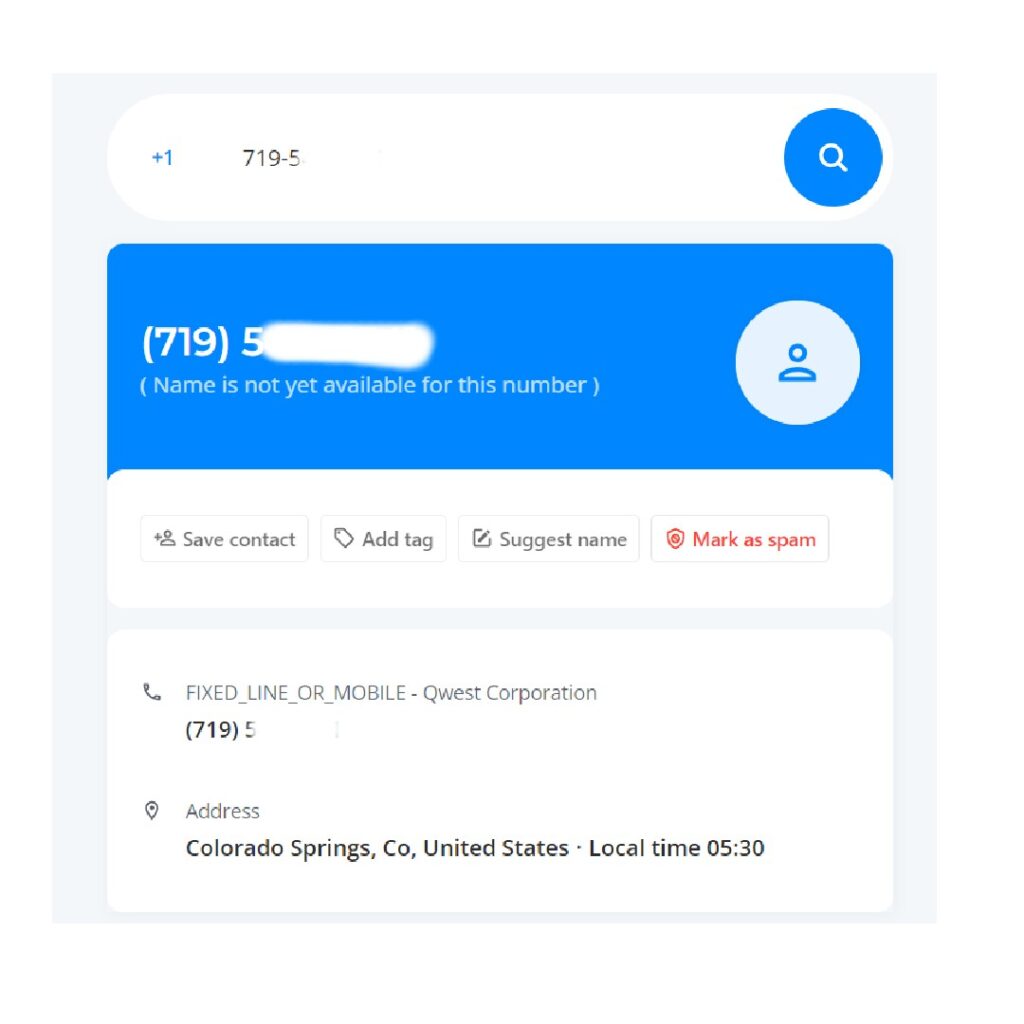 After each search, you can choose what to do with this contact information. You can "Save contact" for the future, you can "Add tag", "Suggest name" if there is no name associated with the number, or you can click "Mark as spam" if you consider the caller to be untrustworthy.
The free version of their mobile app is also very easy to use and navigate, and the reverse phone number search only takes a few seconds. However, it suffers from the same limitations as the website, providing minimal information about the phone number.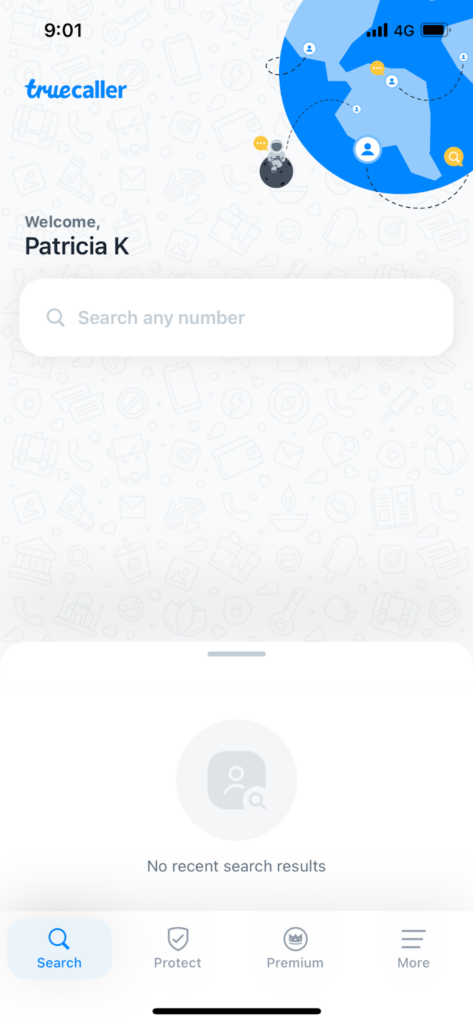 When you search for an international number, it usually doesn't show the name or any detailed information connected to the number. It only shows the country and the telecommunication company. If you are lucky, you might enter a number with more information about the person, but that is quite rare.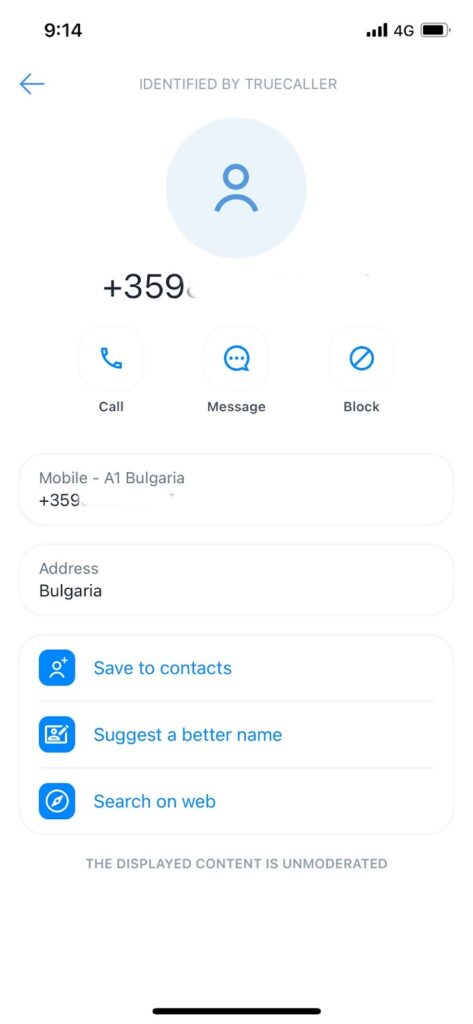 There are also many numbers that are not connected to any information, therefore you are not going to find any details about the caller.
All these things combined can become a bit frustrating, especially if you decided to upgrade to the paid version of the app.
Pricing
Truecaller offers three different pricing options. Each of them includes different advanced features for better user experience. Unfortunately, there is no free trial available for those paid versions and the money can't be refunded if you terminate your subscription.
Free version
This version only gives you two features, Caller ID and Spam blocking. It doesn't provide any additional information, making it a very limited option.
Premium
The premium version costs $29.90 per year, or you can choose to pay quarterly, which costs $10.99.
For this price, you get the basic features from the free version plus additional ones such as No ads, Incognito calls, Ghost call, Announce calls and others.
They also introduced a Premium Family plan, where you can add up to 4 people to your family plan. Each member of the family plan only has access to their own messages and calls, helping maintain privacy.
Gold
This version can only be paid annually, at a cost of $249. It includes all the features from the free and premium versions, plus additional features such as Gold caller ID and Premium support. The Premium support provides a quicker response to any query that you may have.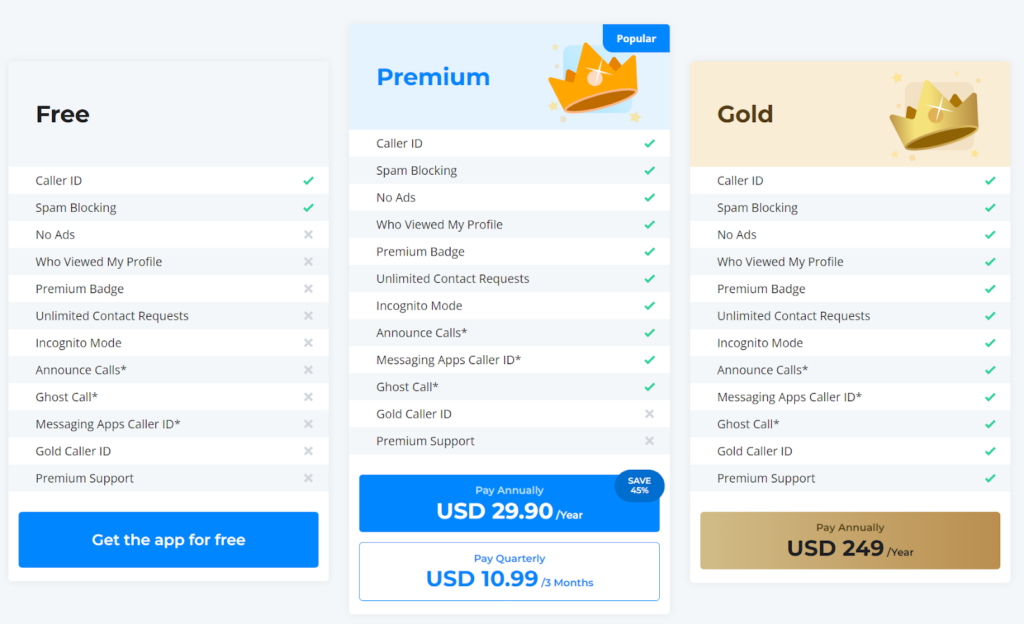 Conclusion
In conclusion, Truecaller works fast on both the website and the app, and the information it finds is accurate. The only problem is that it is also very limited and many numbers are not associated with any information and if they are, the information that appears is not very extensive or detailed.
Frequently Asked Questions
Truecaller listed my number as spam

Spam lists are created based on Truecaller users. If the number gets reported as spam multiple times, Truecaller will identify it as such. If you think that your number has been added to the spam list by mistake, you can contact their customer support to look into it and potentially correct this issue.

Truecaller doesn't detect private numbers

In order for Truecaller to identify a person that is behind the number, the number has to be visible on the screen.