Key takeaways
Pros
A lot of information and reports
Fast search
Gathers data from thousands of different sources to get the most accurate results
Cons
No information available for free
Unclear pricing on the website
Mobile app only available for Android
Only available in the US
Getting started with Spokeo
At first glance, the website looks professional, and you can find a lot of information about the company and its services.
The first thing you see when you visit the site is the four search options. You can search for data based on name, address, phone number, or email address. Spokeo is based in the US, which means it only accepts phone numbers registered in the US, and all the information is limited to the United States.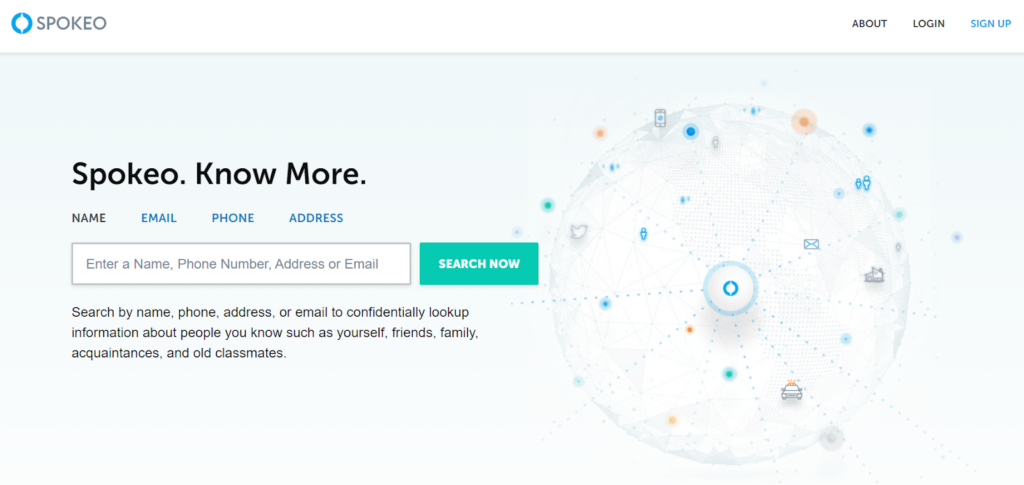 The website is easy to navigate and gets the information you are searching for.
Based on what you are looking for, you can perform a search by entering some details into the search bar.
For example, if you perform a search based on a name, put a person's full name into the search bar and click on "Search now".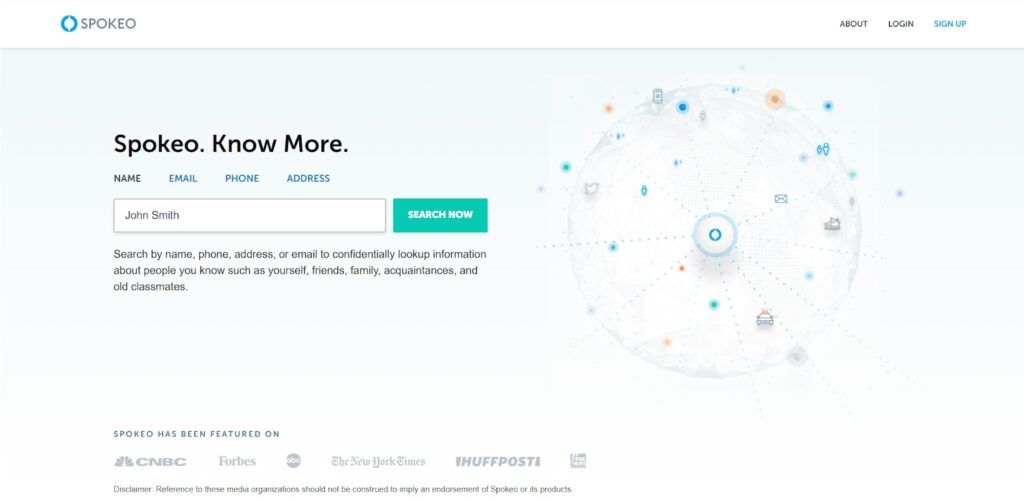 After that, fill in their last known location. Enter the city and the state and click "Continue". If you are unsure about their last location, you can select "Not sure". In this case, Spokeo will have a wider range of options which means that the results could be less accurate.
After you have done that, you can continue with the next step.
Here you can choose what kind of data you want to retrieve. Select as many as you need and press "Continue". You can also skip this step if you wish. You will need to enter your email address to continue further.
The entire process takes only a few minutes, and the instructions for each step are clear and easy to follow.
Remember, Spokeo is a paid, subscription-based service provider, which means that if you are not subscribed, you won't have access to detailed reports.
The only thing that was difficult to find was the pricing information and the different subscriptions Spokeo offers. One type of pricing is available when you click on "Sign up", and the other is at the bottom of the page under "Try Enterprise".
You can also find Help Center on Spokeo's website. It includes FAQs and options to contact support.
Features
Besides a simple search, Spokeo offers many additional features. You can access contact information, personal details, location history, family members, criminal records, social media platforms, and more.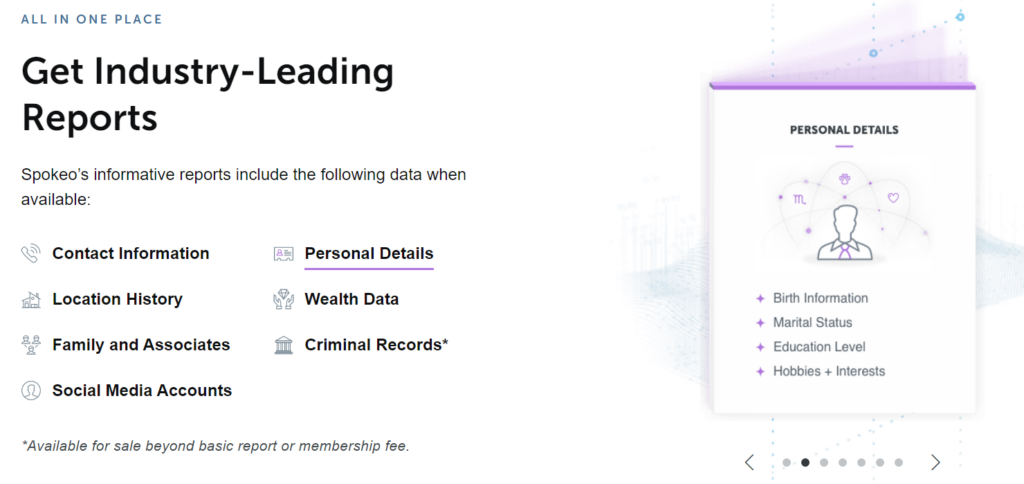 The additional features will appear when you perform a search. You will be able to see what advanced reports relate to the search. However, it is crucial to note that these features are only available to subscribers.
Spokeo is available through an in-browser website or mobile app. However, the app is currently available only for Android.
Updates
Spokeo provides updates about the reports you have previously purchased, so you will always have access to the most current information. Even if the database couldn't find results at the time of your search, you will be able to see the new information and reports after an update.

The Opt-out option
You can opt out of Spokeo collecting your personal information at any time. You have to fill out a request form on their website. Then they will process your request and remove your data from their database. This process should take 24-48 hours, depending on the amount of processed data.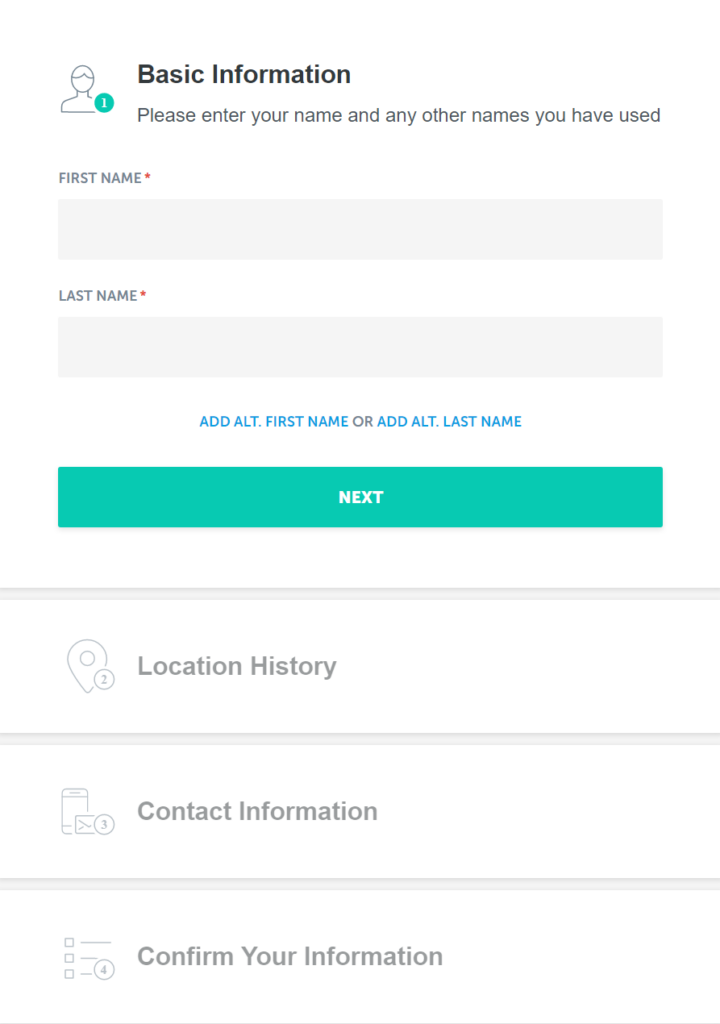 Customer support
Spokeo offers different ways to contact their customer support if you have any problems or need help. There is a live chat option as well as an email and phone number you can use.
When you scroll down to the bottom of the main page and click on "Visit Help Center", it will take you to their Help Center page. There are some FAQs that can help you get answers to your questions. If you can't find what you are looking for, you can click on "Contact Our Customer Care Team" and use one of the three ways to contact them.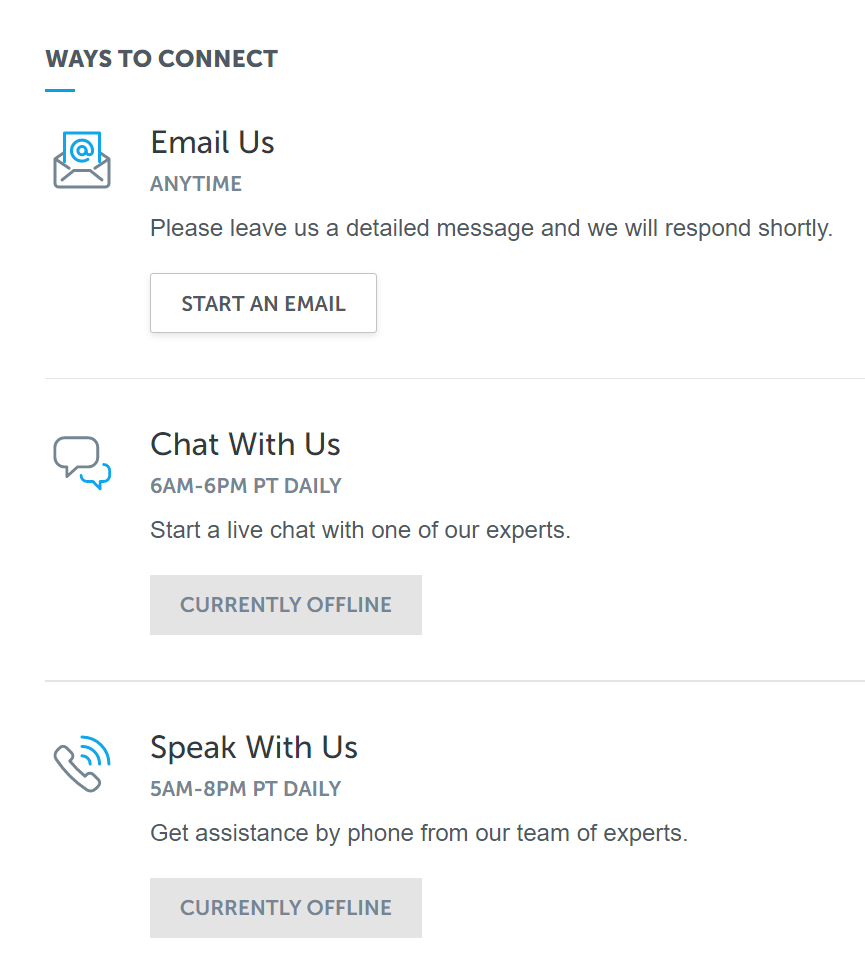 How can call centers use Spokeo?
Call centers and customer support agents can use Spokeo to perform reverse phone number lookups to identify unknown callers, prank calls, or to get additional information such as an address, email, social media accounts, and more. You can use this information for cold calls and other marketing and sales efforts.
Spokeo can help you find the missing information if there is an error in your call center system. However, remember that the data is not always accurate or up-to-date.
To avoid any legal issues, check the laws and regulations of a particular jurisdiction before using reverse phone lookup services. These services are usually legal for business and marketing purposes if the information is not sold or shared with third parties without a client's consent.
Performance and user experience
After you write a phone number into the search bar on the landing page, Spokeo starts to generate results and look for all the information available in the database. This process only takes a few seconds.
The accuracy depends on many factors, and no provider can guarantee 100% correct results. Spokeo gets the data from thousands of sources which increases the chance of accurate results. Spokeo's sources include licensed public records. However, keep in mind that these public sources can contain some outdated data.
Data generation is quick with the reverse phone number lookup feature. Still, it was disappointing that after Spokeo finds the unknown caller, all of the results are blocked and require you to become a member or pay the additional fee for a single report.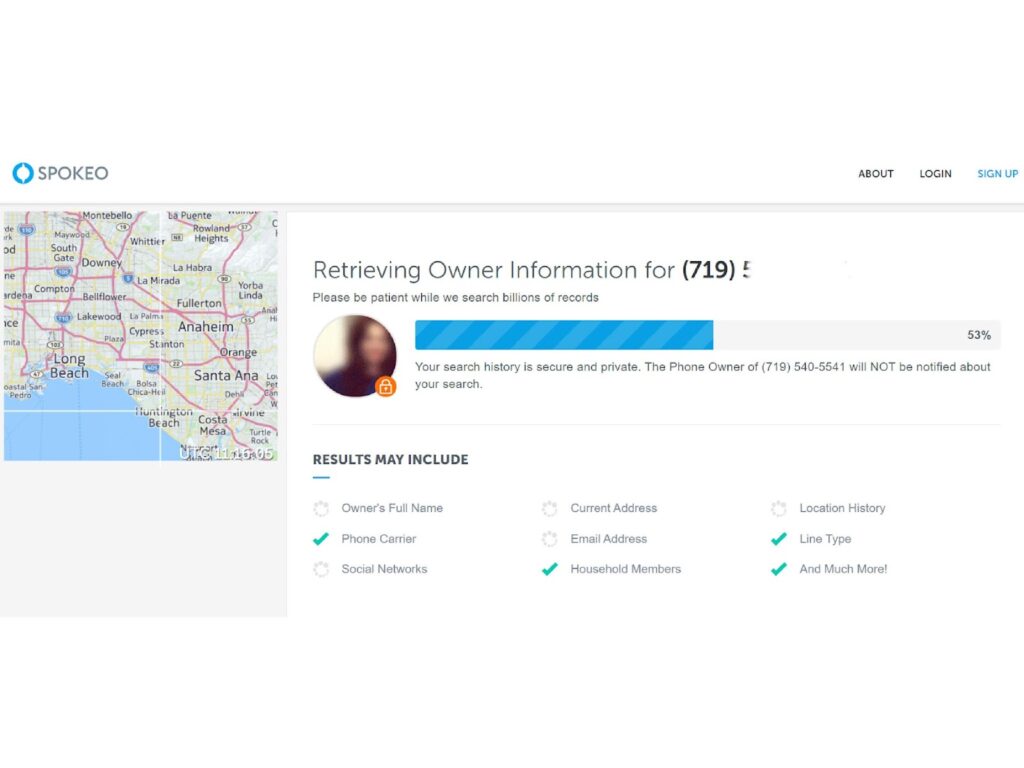 Other customer reviews indicate that even after paying for the information, the data wasn't complete, and they didn't get value for their money.
Among its positive aspects is the 7-day free trial, which lets you test their services before committing to a membership.
If you download the Spokeo app, it allows you to block unwanted phone numbers. To block a number, you have to enter it, click on the three dots next to "More", and select "Block All Calls". If you wish to unblock the number later on, you can again click on the three dots and select "Unblock All Calls". However, this feature is not available on their website.
Pricing
Unlike many other reverse phone number lookup providers, Spokeo doesn't offer a free version. Even though it allows you to enter the number into the search bar, all the results are locked until you pay. Membership plans and pricing are not easy to find on the website, as they are not all in one place. Therefore, you might struggle to find them.
Membership plans
You can choose a 3-month membership plan which costs $44.85 at once and is equivalent to $14.95 per month. After that, you will be billed every three months.
The other option is a monthly membership which costs $19.95 per month. With this option, you will be automatically billed every month unless you cancel your subscription.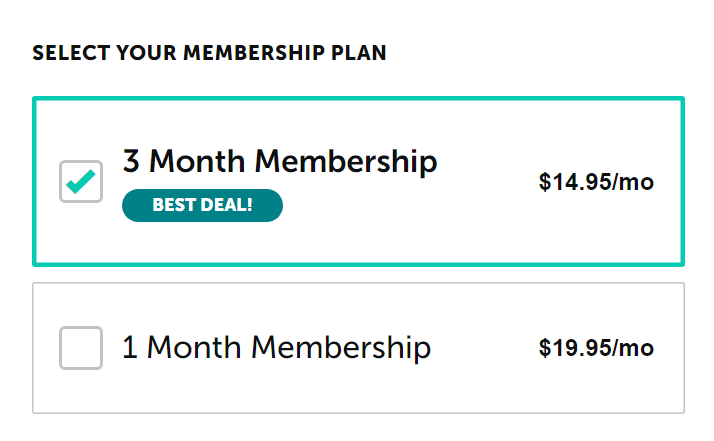 Business Membership plan
The Business membership plan costs $69.95 and includes up to 500 reports per month. It grants you access to information like phone numbers, complete addresses, email addresses, location history, criminal records, and other data.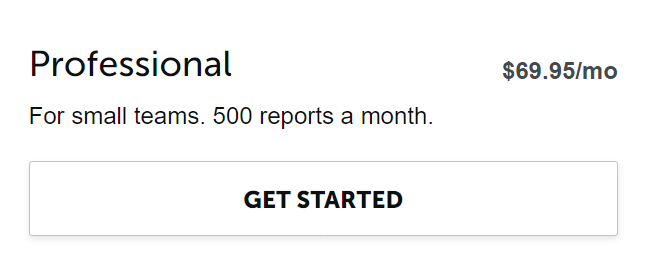 FREE Trial
Spokeo offers a 7-day free trial, plus a purchase of a single report for $0.95. However, you need to be careful if you decide to sign up for the free trial because, after the initial 7 days, you will be billed $24.95 if you don't cancel. This happens because you must provide your credit card information even if you sign up just for the free trial.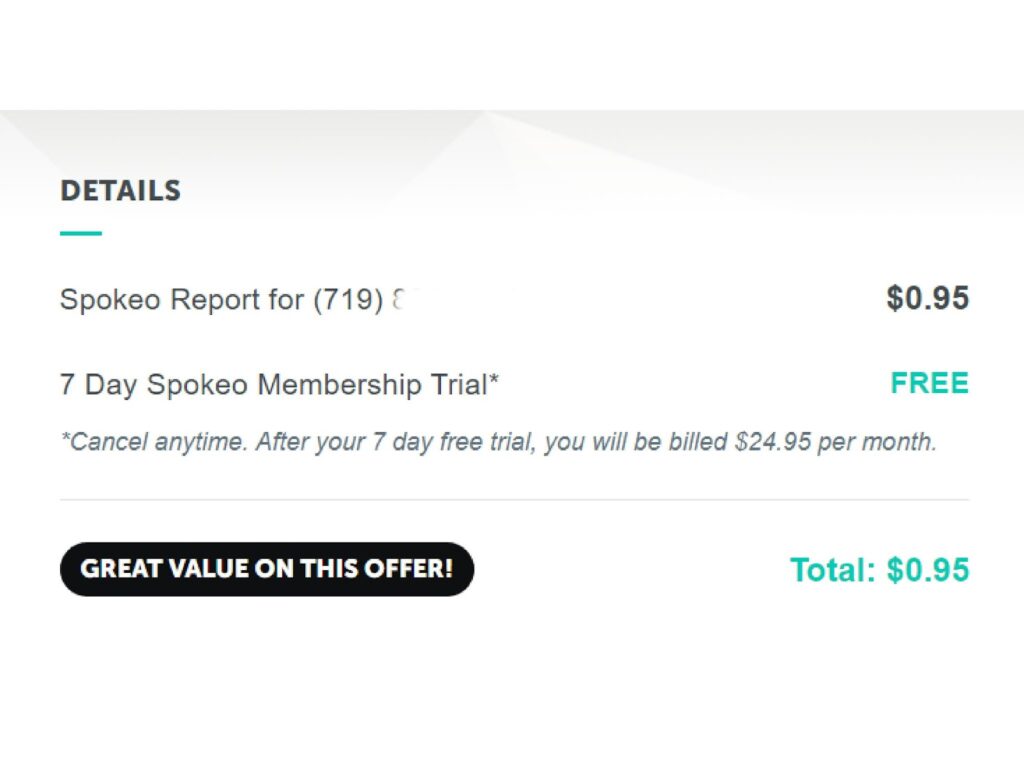 Conclusion
Spokeo offers a variety of features that are supposed to get you more detailed information about the person you are seeking. The website generates the data quickly and without problems. However, all the information is hidden behind a paywall. They offer a free trial. This is a convenient opportunity to try their services before you decide to commit.
Spokeo's services are only available in the US and work only with US phone numbers.
Common

issues and problems
Spokeo did not find the number I was looking for
This is a common issue when it comes to reverse phone number lookup services. Spokeo gets their data from public sources that gather data about individuals. These sources can be outdated or include incorrect information. The second reason is the opt-out option that Spokeo offers. Everyone can remove their information from their database. After that, the data will no longer be available when you search.
I can't edit my information on Spokeo
In case you find out that the information that Spokeo has about you is incorrect, the only option is to remove all your data. Spokeo currently doesn't offer the possibility to edit the reports.