What is KPI?
Key Performance Indicators (KPI) are a measure in business studies that help the owner or the chief executive to monitor their business. Each field of business has its own KPI. In the field of Marketing or customer service, the indicators are as follows:
Average Wait Time: it is the mean time taken by the front line to respond to a query.
Average Resolution Times: the time taken for the team to resolve the customer's issue.
Customer Churn: when the customers stop dealing with a company.
Customer Satisfaction Score: measures the happiness of your clients over a short period of time.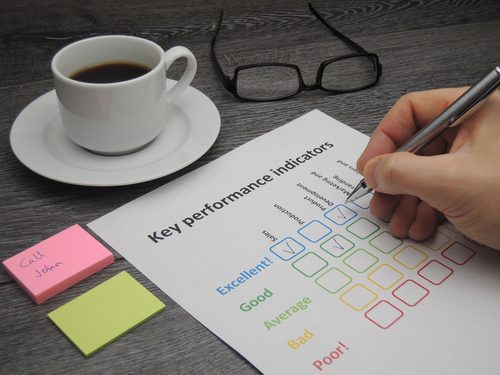 Frequently

asked questions
What does KPI stand for?
KPI, or key performance indicator, is a value that shows us how effectively the company achieves key business goals. Organizations use KPIs to evaluate their success in achieving their goals. Thanks to tracking this data, they know whether their actions are effective or not.
What are the examples of KPI?
KPIs depend on what your company wants to monitor. For example, in the marketing department, these may be: brand awareness, customer engagement, Marketing Qualified Leads (MQL) and Customer Acquisition Cost (CAC), in the sales department it will be: monthly sales increase, average profit margin, or product performance. In SaaS, on the other hand, these may be: liquidity index, KPI Net Promoter Score (NPS) and KPI of customer acquisition cost (CAC).
When to use KPI?
We use KPI when we want to track the progress towards achieving a specific goal over time. Goals can change, and so do results and progress towards them. It's extremely important to keep track of them and determine if they are satisfactory or not.