If you want your business to grow, you need to provide a great customer experience from purchase to delivery. Unfortunately, things can go wrong in the process, which is when people turn to customer support.
Automated customer support helps you provide a better experience for customers who have a problem and need help. AI makes it possible to deal with customers at any time of the day. Automated responses and suggestions can also help customer support agents respond to inquiries faster.
This guide will look at some of the varied benefits of customer support automation. I'll also discuss where the industry is heading.
What is customer support automation?
Customer support helps your customers make the best use of your products or services. That can entail helping existing or potential customers plan, install, maintain, upgrade or dispose of a product.
Customer support automation is the use of technologies to support these tasks.
AI and keyword chatbots are examples of digital technologies that help automate elements of customer service processes. With a chatbot, you can create predetermined rules to fix customer issues and assist customers in completing desired actions on their customer journey. Automated chatbots can do many things like finding account data, answer questions about the shipping times, and change orders in eCommerce platforms.
Customer support automation has a wide range of benefits for companies, including:
Reduced service costs.
A standardized response to specific customer inquiries.
Improved customer response time.
Improved first contact resolution rates for simple inquiries.
Scaled customer support with fewer resources.
According to a study by Gartner, by 2022, 70% of customer interactions will involve the use of emerging technologies such as chatbots, mobile messaging, and machine learning applications.
Seven reasons customer support automation is the way forward
Nowadays, customer support automation is an essential part of a reliable helpdesk ticketing system. It allows businesses to be more flexible and improve efficiency. You can utilize customer support automation tools to resolve customer inquiries directly or help your customer support staff resolve them independently.
It is most effective when used alongside human agents, especially when dealing with complex queries. This will likely change over time as AI becomes more advanced and can handle more complex inquiries.
With these ideas in mind, here are seven reasons why customer support automation is the way forward:
1. Customer support automation allows for pre-emptive actions
You can gain a lot of insights into customer service by gathering and analyzing available data. For example, through data analysis and associated tools, you can identify your most common customer support requests. You can also utilize the data to see which channels people are most likely to inquire on.
You can use this information to automate responses to your most common queries. When you resolve customer issues even before they occur, you enhance the customer experience.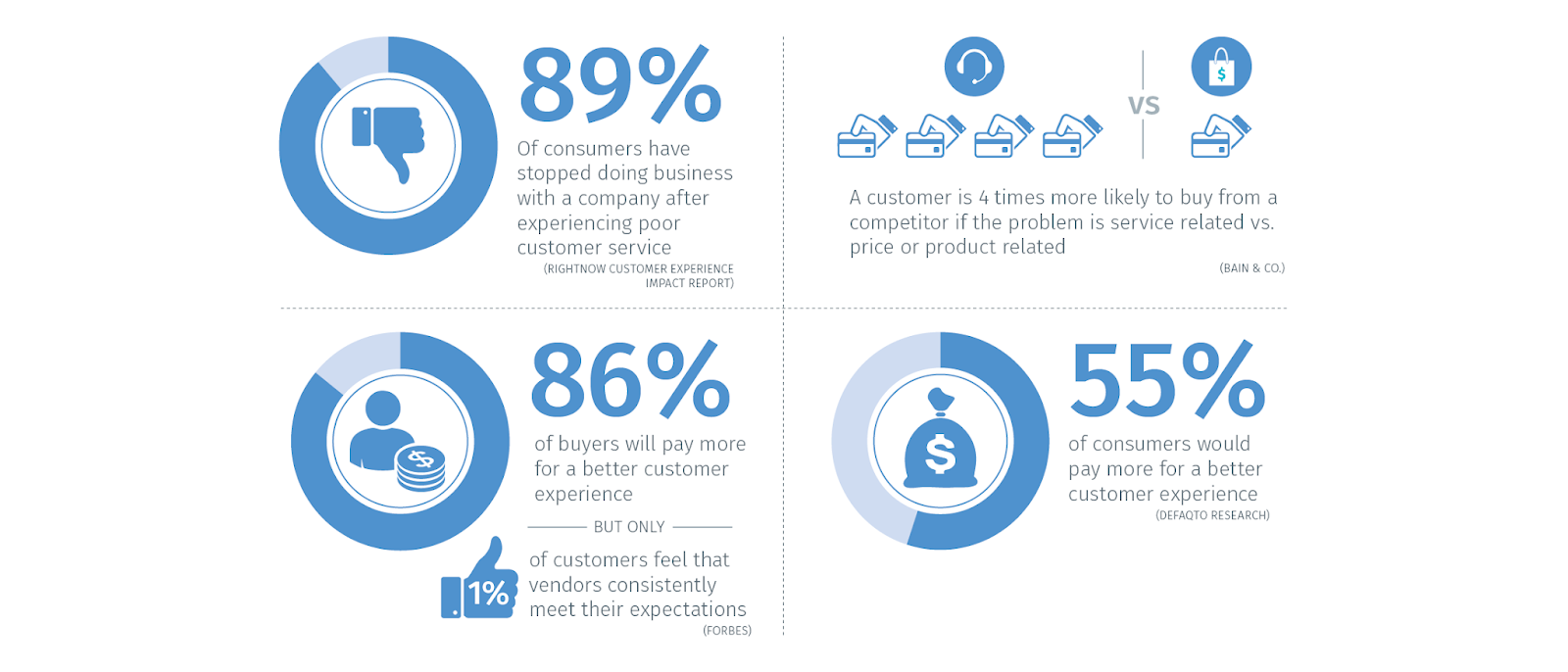 According to Marketing Charts, 42% of B2C customers bought more products after a satisfactory customer experience. On the other hand, 89% of people stopped doing business with a company after an unsatisfactory experience. Considering this data, we can say that customer experience is even more important than pricing.
An improved customer experience can result in a decrease in customer churn.
Besides, it can give your company a healthy brand reputation. Esteban Kolsky said 72% of customers would share a positive brand experience with six or more people. That's already quite a lot of people you can win over thanks to your loyal customers.
In the same manner, a poor customer experience can give your brand a bad reputation. Kolsky said 13% of unhappy customers are likely to share their experience with 15 or more people. That's a lot of people you'd need to win back, and winning back consumers is not easy.
2. Automation tools work well with messaging applications
Nowadays, many business owners use messaging apps such as Facebook Messenger, WhatsApp, Viber, and even WeChat to reach current and potential customers on digital channels. Thanks to customer support automation tools and integrations with third-party providers, you can build new revenue streams and implement personalized and real-time customer support bots inside these messaging apps.
For instance, over 34,000 chatbots operate on Facebook Messenger. These chatbots help engage and resolve the problems of potential customers on social networks.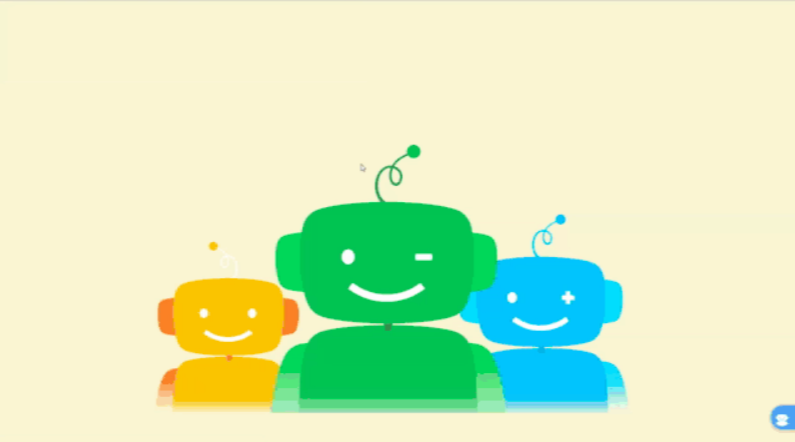 Advanced AI-activated chatbots can evaluate common customer questions and reply based on the existing communication history between consumers and human agents. Even relatively simple chatbots that provide set responses based on user actions can improve customer service. This is a process known as robotic process automation.
The tourism, clothing, and airline industries have been using messaging apps and chatbots for a long time. For example, Snap Travel, a hotel booking messenger platform, uses bots to help users book cheap hotel deals via Facebook Messenger.
All that the customer needs to do is to type in a query to generate an automated Facebook response. For instance, if you typed in "Bellagio hotel in Las Vegas for next weekend," the bot would automatically scour travel websites for good deals. The bot uses an API to generate results for customer queries and makes it easy for users to find relevant travel deals.
3. Customer support automation is cost-effective and reliable
When you automate customer service, it can significantly decrease your support costs. Used in conjunction with human agents, it can also improve reliability and response times. Here's how your business can save money with automation:
It reduces the number of customer service staff you need to answer queries.
It speeds up the handling time for routine inquiries. Some inquiries can even be completely automated.
It improves the first response resolution rate, resulting in your team spending less time supporting your customers. The knock-on benefit is an improved customer experience.
It sets clear customer expectations.
An automated customer support system that complements human agents will save you money and time. You can deal with higher volumes of customer support inquiries with the same number of staff.
The other advantage of chatbots is reliability. Chatbots will offer the same solution to a problem each time. AI can also help agents reply to user queries faster. Agents and virtual assistants working together will help your company provide a reliable customer service experience.
4. Customer support automation allows agents to focus on complex tasks
Customer support automation helps screen queries that reach human agents.
Make sure to monitor how people are engaging with your chatbot. If the chatbot is dealing with customer inquiries effectively, you should see a decrease in requests sent to human agents.
Agents, on the other hand, can handle the queries that require more complicated responses.
When customer support tools integrate with a cloud contact system, agents can get a comprehensive view of customer data and communication history. That coherent overview allows agents to get a sense of the customer and their interactions with the company.
Having access to this information is helpful. For example, if you know a person has engaged multiple times with your customer service team, there's a chance the customer will be annoyed. The agent can use these insights when dealing with the customer.
When planning the next phase of your automation initiative, encourage your agents to share their feedback on maintaining and upgrading your service levels with an automation strategy. Based on their suggestions, you can develop a solid plan for further digital investments.
5. Automation tools help provide round the clock support
If you have a global customer base and your clients operate in a different time zone, you want to provide them with service around the clock. That ability to provide support 24/7, even if it is limited, will be appreciated by your customers.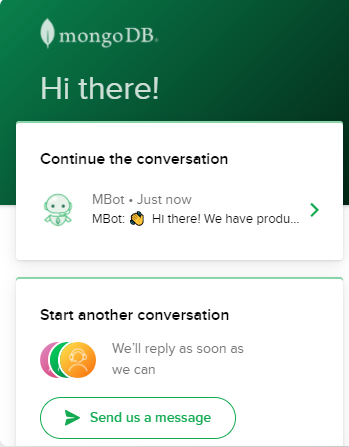 MongoDB, for instance, a document database company, has clients worldwide, so it uses MBot to help clients while human agents are asleep. If the customer prefers to speak to an agent, they can send a message to the agent and wait for a response.
The ability to solve many customer issues, regardless of the time of day, helps improve customer satisfaction. It's what people want. More importantly, it's increasingly what the customers expect.
6. Customer support automation tools get better over time
You need to train your agents to handle queries, but there will be gaps in their knowledge. That's almost inevitable. Customer support automation tools can help agents fill in that knowledge gap.
The process for setting up a customer support automation tool starts in the same way. You begin by inputting as much information as possible. That information is the initial database that the tool will use to provide appropriate answers to customers and agents. Over time, as you collect more data, you can make improvements.
If the tool uses machine learning, those improvements will occur organically over time. You can also tailor your knowledge base content based on collected feedback and suggestions directly from your customers.
You can use the knowledge base software to create FAQs for your customers. You can create tutorials, infographics, and articles, too. You can even use this data for designing email marketing sequences for onboarding customers. The more relevant information you provide to your audience, the fewer queries you'll receive.
7. Automation tools allow for speedy resolution
Automation speeds up response and resolution times, and in turn, helps you provide an enhanced customer experience.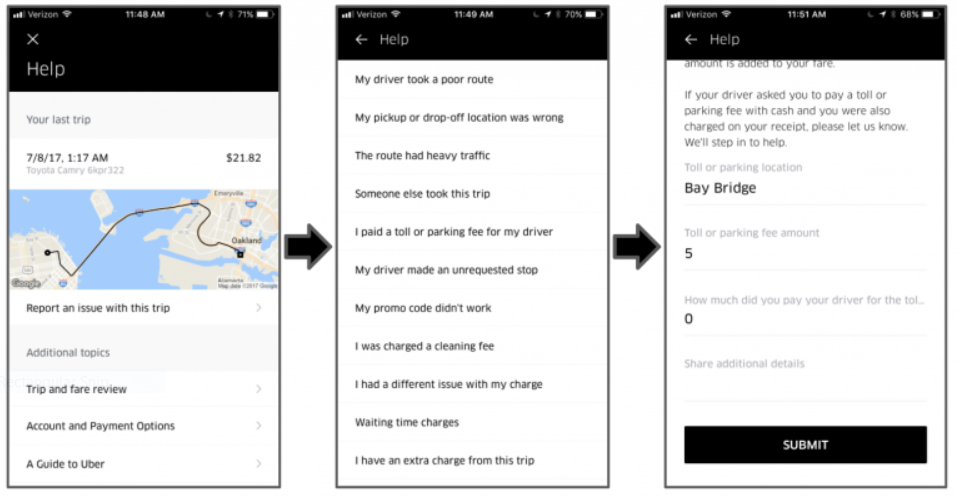 For example, Uber automates customer inquiries by routing customers to the resource or agent who can provide them with the best possible solution.
Many delivery apps use a similar approach. For example, Uber Eats anticipates customer questions based on real data insights and provides the delivery staff with a set of one-click answers that they can use to answer questions quickly.
Essentially, you often have a scripted conversation. However, that scripted conversation fits the needs of the customer. You can automate workflows using a similar approach.
In closing
We're living in a world where AI and automation play an increasingly important role in business operations. For business leaders, sophisticated automation is a great opportunity. It enables you to define conditions, implement rules for various processes, and modernize the technology capabilities of your customer support, ultimately saving you time and money. When you look at the various benefits, it is clear that customer support automation is here to stay. Automated customer services are an excellent opportunity to introduce even more customer-centricity to your operations. The importance of such tools will only increase over time as AI improves. That means customer automation tools will likely become better at anticipating inquiries, providing appropriate solutions, and resolving more complex tasks.