Customer service is difficult at the best of times, but customer support can easily become a nightmare for both your customers and your team.
Unless you have some kind of documentation and tracking method, every day will descend into a tangled mess of tickets lacking categorization. Thankfully, having set processes in place both increases your efficiency and makes it easy to track both your successes and failures.
In other words, the only way to keep your head while scaling your support operations is to use processes. Hence why, over the course of this post, I'll be covering the advantages of using processes to boost your customer support efforts, and what exactly those processes should be.
Let's get to it.
Documented processes are vital to scalable support
Processes eliminate uncertainty
When you have a documented process to run through there's little to no chance of uncertainty stopping your employees. They won't stop to wonder how to complete a particular task because detailed instructions are there in front of them to follow.
This might seem self-explanatory, but the knock-on effect in terms of productivity is huge – small time savers like having instructions easily to hand add up to massive savings, which in turn results in your customers getting a more rapid response time.
For example, if one of your support technicians isn't certain of the answer they should give to a particular customer request, rather than wasting 5-10 minutes deciding on the best course of action they can just glance at your documented process and get straight down to business.
Everything is trackable and organized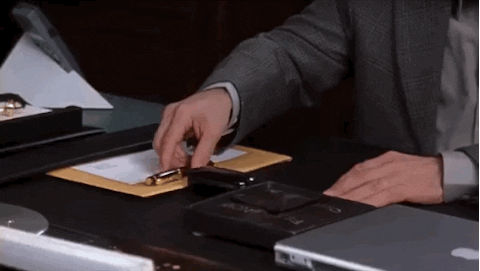 It's hopeless to try and track the methods of your entire support team without some kind of standard to adhere to. When your process is documented, however, it becomes easy to track your team's performance (both as a whole and of each member).
You can also see what stage each process is at and, if something is preventing you from continuing, you can see what the next step is and who you're waiting on to take action.
In other words, you can make sure that you know everything that's going on in your support department without having to sift through every single ticket yourself.
Documentation lets you know what to improve
Let's say something goes catastrophically wrong, causing a huge scandal and costing your company both in terms of money and brand image. If that were to happen, you'd justifiably want to know what went wrong and why.
Well, with a set process to back you up, you can easily get to the bottom of things and find out what needs to be changed. If the process was followed to the letter then there's obviously something deeply flawed with the process, and you need to improve it.
If, however, the process wasn't followed (and the process itself was correct) then you can start to look at other factors, such as the employees involved.
Either way, having the process documented gives you leverage to find out what caused the issue and how to ensure that it doesn't happen again.
Accountability is increased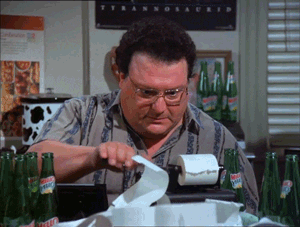 Speaking of not following your processes, employee accountability is vastly increased too. This, in turn, helps to increase your employees' motivation, as they can be more easily held directly accountable for their successes and mistakes.
For one thing, they can't say that they didn't know what to do next – every step should have detailed instructions on how to carry it out and progress to the next part of the process. This works both when team members are eager to work and when they're dragging their heels, since there's visibly no friction between them and their task.
There's also the fact that everyone knows what everyone else is assigned to, and what they're responsible for. Not only do your support technicians know for certain what they have to do, but they know what everyone else is (or should be) doing, which gives extra weight to their own actions.
Finally, as I've already highlighted, it's much easier for managers to spot check an employee's performance. Knowing that (whether it's pleasant or not) is fantastic motivation for keeping even a remote team on the ball.
Start by documenting your core support processes
Onboard employees effectively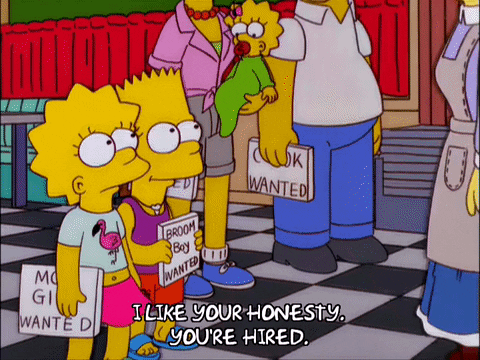 The first process that you need to think about documenting and tracking formally is your employee onboarding. Onboarding is a little more finicky than most other standard operating procedures – it sets the tone for a new hire's relationship with the rest of your team.
Bad onboarding will alienate them from their colleagues. This, in turn, will hurt their performance, communication, and potentially even how long they stay with the company – if they're greeted with a bad experience they're not going to be too enthusiastic about sticking around.
Still, it's all well and good to suggest that you document your onboarding process, but let's go one step further and highlight the core areas and concepts you should be focusing on.
First, you need to make sure that every resources the hire needs access to is prepared before they start. This includes giving them access to the building (if they're working on location), passwords for programs, a list of programs to install, any required reading (instruction booklets, etc), the employee handbook, and anything else they might need within their first week.
Second, you should be introducing your hire to everyone they'll be working with and making responsibilities crystal clear. That way, should they need help with a particular issue, they'll know exactly who to go to and they'll have a point of contact to build from – they won't be left to essentially do cold outreach to their own team.
Third, if you have a distinct culture then you (and the rest of the hire's new team) have to make the effort to include them in it. A thriving culture is a great way to encourage new hires to quickly integrate and form bonds with your company, but breaking into an existing culture can be intimidating (especially for remote employees).
Start with a broad support tactic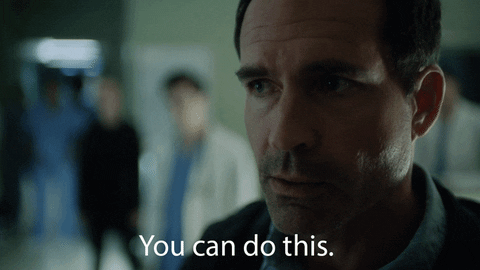 Documented processes don't always have to be heavily detailed to be incredibly useful – hence why the second process you should work on is the general tactic for your support team's daily grind.
Again, this doesn't have to be in-depth to be useful. Your aim should just be to lay out step-by-step how your team should tackle their support duties. So, as a rough guide, you need to cover:
The priority of various support tickets (eg, paying customers before free users)
The times that your team should check the inbox (whether ASAP or just once every 30 minutes to an hour)
What your support roster is (if you cycle employees through support duty)
In short, make sure you document everything that should consist of your support team's day, but don't go into huge amounts of detail – this is a rough guideline for employees to follow and know what tasks they have to move on to next.
Document your ticket-by-ticket process
If you only document one process coming away from this post, for the love of all that's holy document your support ticket process. This is your bread and butter – your main method of tracking how effective your entire customer support operation is.
If a customer isn't dealt with properly, you will be able to see why. If an employee made a mistake, you can see who made it, on what part of the process, what customer it concerned, and when the mistake was made.
This will largely depend on how you categorize your support tickets, along with the software you use, the size of your team, the nature of your product or services, and more. However, in general you need to remember that tickets are best dealt with when you can split them into set categories, each with their own method to deal with them.
Separating support tickets into categories like this will allow you to more comprehensively cover how to respond to each case (whether you use premade responses or not). You don't want to give the same response to both a feature request and a potential technical issue, for example.
You can also have an extra hand in making sure that any potential bugs are tracked recorded properly and have the evidence your development team will need to go on and fix it (or at least have a set idea of how to recreate and test it).
Customer support shouldn't be difficult
Documented processes make customer support scalable and controllable, but they don't have to be complicated (or perfect) to work. The main thing to keep in mind is that your processes may be recorded, but they aren't set in stone – if something isn't working or you figure out how to accomplish a task more effectively, you can always iterate.
Speaking of which, what do you think are the most important tasks to document and track in providing stellar customer support? I'd love to hear from you in the comments below.
Onboard your employees with ease
Create beautiful onboarding guides for your new employees and ensure they have all the information they need to perform well. Try out knowledge base software today.