Modern consumers demand timely results, quality interactions, and immediate responses in today's customer-centric world. One of the biggest challenges businesses face is keeping up with the customer demand and exceeding customers' expectations. 
While there are many ways businesses can keep their customers happy, having a competent customer service call center is the most effective way to ensure customer satisfaction and impeccable user experiences. Most companies, especially startups, struggle to perform their call center service duties due to low budgets and insufficient staffing. 
Since interacting with customers and running a business at the same time can become challenging quickly, tools like customer service call centers are an excellent solution for handling customer tickets. Here's what you should know before you start your call center operation.
What are call center phone systems?   
The business phone system is a solution that helps manage incoming and outgoing telephone operations and enables businesses to manage communications with customers effectively. It is a cloud-based call center software solution capable of performing all vital functions, including inbound and outbound calling, routing, monitoring agent performance statistics, and reporting. Supervisors and business managers can track key business phone call metrics and enhance the representation of their customer support team with the phone center solution. 
Trained and experienced call center representatives manage each customer call and keep track of all transactions, conversations, and open cases. A call center representative takes care of customer issues and requests, provides services, answers questions, delivers information and assistance, and more. 
The best way to keep your entire call center environment, team, and operation fully organized under one roof is to use call center software. There are two types of call center:
Inbound call center – also called reactive call center, offers traditional support by responding to incoming calls. Inbound call centers require skilled reps in problem-solving, communication, and technical support to better customer experience.
Outbound call center —  also called the proactive call center, allows you to reach your target audience with service offers. Outbound call centers help businesses build positive customer relationships, provide a better customer experience, and increase brand loyalty.
Call Center Software Demo | LiveAgent | Live Agent04:40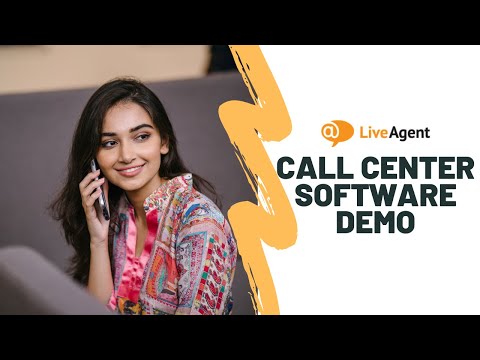 Live Agent
How to choose a customer service call center for your business?
Since there are so many different quality customer service software solutions out there, the best way to ensure you get the best solution for your business is to go with advanced cloud-based call center software. Such software should include the following features:
Inbound calling
Outbound calling
Internal calls
IVR (Interactive Voice Response) technology
Call queuing
Automatic callbacks
Attended transfers
Automatic call routing
Automatic call distribution
Video calls
Unlimited call recordings
Multiple supported call devices
Start your free trial today
Discover all of the features that LiveAgent has to offer and improve your customer service call center.
We can also give you a few valuable tips that'll help you choose the best call center solution for your business.
Determine the type of support
Call center call support has many faces. Before you do anything, think about what kind of support you need. Some solutions are better for handling appointment scheduling and online chat conversations, while others are more suitable for email conversations and 24-hour service.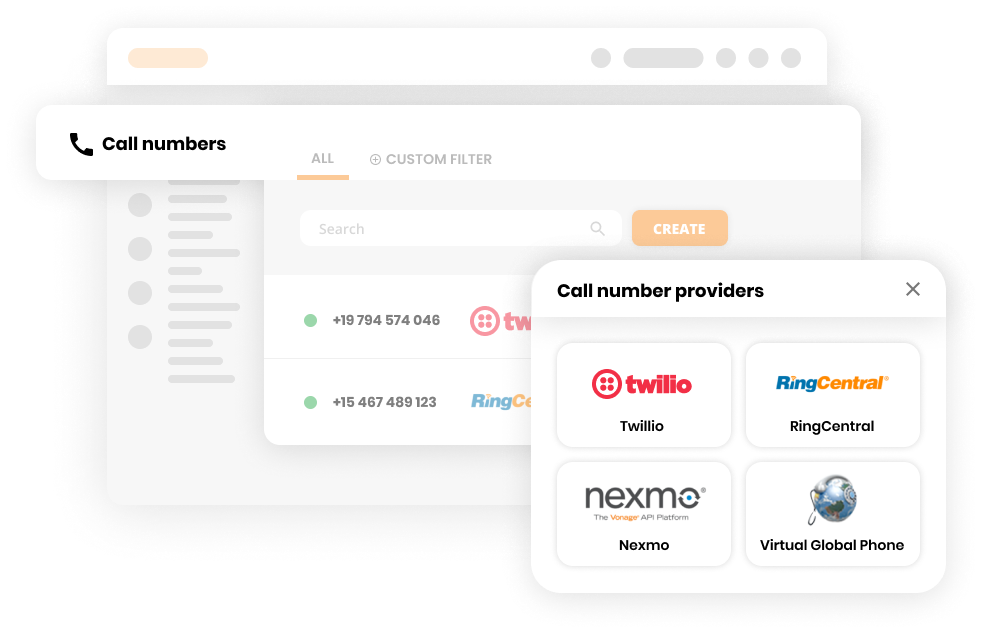 CRM integration
Choose an option that allows you to integrate your CRM solution with your contact center data. The ability to manage your customer database is one of the key factors determining business success. Doing so helps you understand your target audience, their problems, and specific preferences better.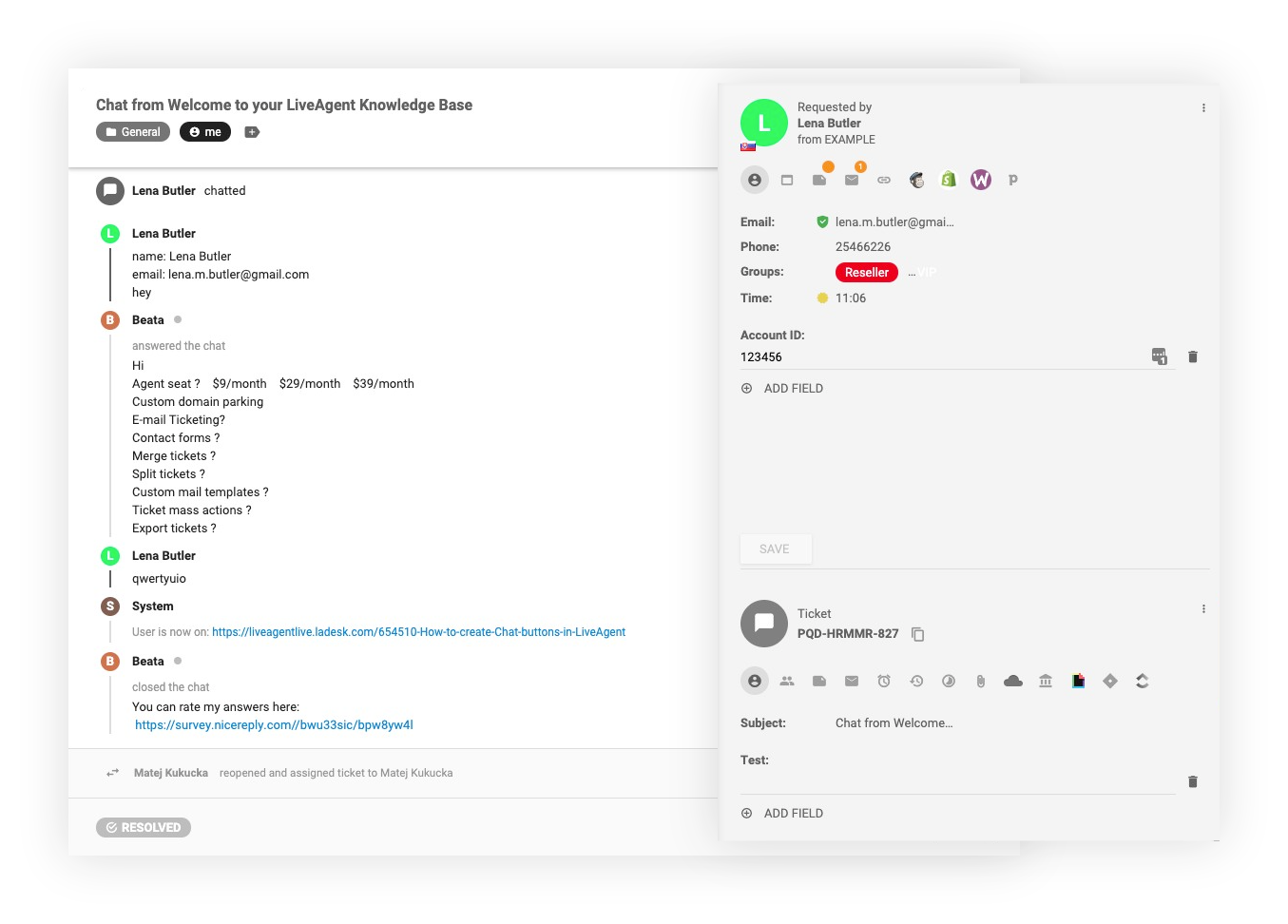 What are customer service call center jobs?
To understand customer service call center jobs, we must look at the call center customer service representative job description. A customer service job should attract a call center agent that is a tenacious problem-solver, entirely dedicated to enhancing customers' experiences with your brand. 
A customer service agent should be able to provide an appropriate solution to specific problems. They should be communicative, forthcoming, and seasoned enough to take a fair and individual approach with each customer.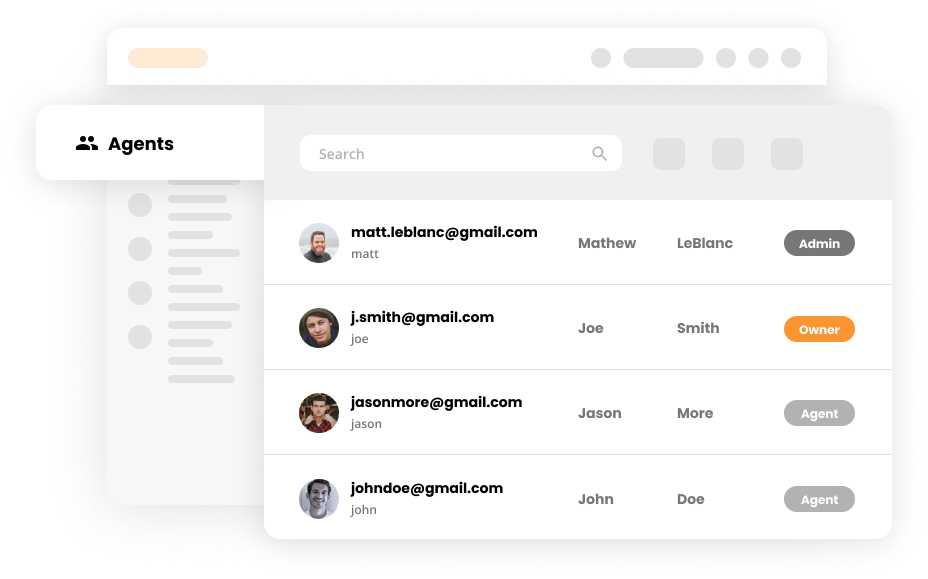 That involves a good dose of flexibility and technological knowledge to manage various responsibilities ranging from handling unexpected issues to being flexible with workflow. 
What are the customer service call center duties?
Let's review some of the essential customer service call center duties.
Assist customers across different channels of communication
Modern customers use many different communication and customer service platforms that include social media, live chat, email, etc. The best way to handle such a high traffic volume and increase customer satisfaction is to provide an omnichannel customer service experience.
LiveAgent | Call center software in your helpdesk | Live Agent02:03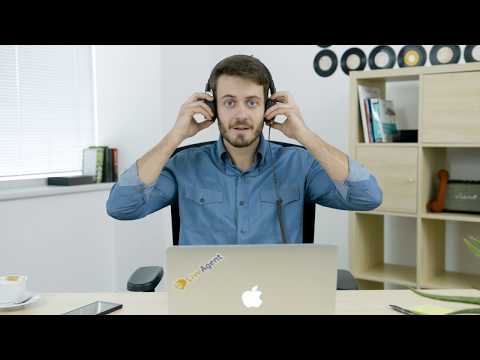 Live Agent
Provide personalized solutions to customer problems
Your customer service reps need to handle incoming calls from customers and provide personalized assistance to solve their real-life problems. A call center agent training involves taking customer calls, providing technical service, and finding solutions to problems. 
An agent needs to be able to answer questions (preferably in multiple languages) as modern businesses prefer to employ bilingual call center representatives to manage customer interactions worldwide.
Provide an exceptional customer experience
If you want to beat your competition, you need to provide exceptional customer service levels to improve the customer experience. Having just a phone line as a communication channel won't do the trick in 2021. You need to approach your customers in the right way and provide personalized solutions to their problems to turn them into loyal consumers.
Tailor user experience to the target audience
Each customer is unique, with specific goals and needs. It's paramount for your customer service call center representatives to recognize these differences and adapt their tone and demeanor to a particular situation.
What are the essential qualities of a customer service representative?
To provide outstanding customer service and attention to the customer, your call center agents should have the following qualities:
The ability to provide top quality service
Customer service skill and knowledge
Communication skill
Administrative skill
The customer service team should be flexible and comprised of agile problem-solvers
Use positive language to encourage customer interactions
Active listening and people skills
Technical knowledge of products and services
Customer service agents should know an array of languages
Knowledge retention
Flexibility
Attention to detail
Creativity
Great organizational skills
Try LiveAgent Today
Provide and omnichannel customer experience with LiveAgent's call center software.
Frequently Asked Questions
What is a customer service call center?

A call center is an office or department where a team of call center agents handles inbound and outbound phone calls from existing customers and new prospects.

How to choose a customer service call center for your business?

The best way to choose a customer service call center that matches your business needs is to determine the right type of call center service. Go with a solution that provides CRM and social media integrations and features that can help you approach modern consumers in a personalized way.

What are the customer service call center jobs?

The customer service call center jobs involve assisting customers with their issues. Call center agents use several channels, including social media, email, chat, and phone, to manage customer interactions, provide information and assistance with any problem the customers might have.

What are the customer service call center duties?

The customer service call center duties involve the following tasks: providing omnichannel communication and customer support, finding personalized solutions to specific customers' issues, providing technical assistance and information regarding products/services, doing everything to create a positive user experience for each customer, be flexible and reliable with problem-solving, speak an array of languages to provide customer support all over the world.

What are the most important qualities of a customer service representative?

The essential qualities of a customer service representative involve: great listening comprehension and problem-solving skills, teamwork, creativity, flexibility, reliability, strong interpersonal skills, administrative and communication skills, knowledge retention, attention to detail.
Expert note
A customer service call center is a department or office where trained representatives handle inbound and outbound calls to address customer inquiries, concerns, and provide assistance. It helps maintain customer satisfaction and builds brand loyalty.

Andrej Saxon
Sales manager