If you have any questions regarding content planning, you have come to the right place. This blog will guide you through the ins and outs of content planning so that you can increase your knowledge and implement the best strategies to boost your business.
Guide to high-level content planning
Content planning is necessary in today's day and age where online presence is everything. To achieve your goals, you must have a roadmap for how to get there.
Content planning involves a lot of research, market analysis, competitor analysis, and sleepless nights. Despite the challenge of coming up with and implementing unique and relevant ideas, in the long run, your efforts will be rewarded.
Content marketing is a vast field that has a lot of layers. The best thing to do is gain knowledge about these layers before diving into the process. To successfully come up with an efficient content plan, you need to have adequate knowledge about the field, recent trends, company brand key, and more. Content planning is not just deciding what to post on your social media. The process requires effort and hard work to eventually deliver results.
Moreover, integrating social media customer service software into your strategy can provide real-time insights and interactions, leading to better results and audience engagement. This proactive approach not only allows companies to address customer concerns quickly but also allows them to gather valuable feedback and optimize their content planning for improved performance.
It's also important to implement a content moderation strategy. It involves setting rules and guidelines that all content appearing on the site must abide by and filtering out anything that's deemed harmful, sensitive, or inappropriate. If you decide to create a blog, having a blog article template will help you guarantee a certain level of quality. This is also true for every other form of content.
Let's dive deep into what you need to know about content planning to develop a content plan yourself.
What is content planning?
A content plan identifies the types of content you want to create for your business and establishes criteria for the production process. Your plan will indicate the responsibilities and objectives toward your marketing efforts and goals.
Effectively planning your content does not only serve as a crucial part of your marketing efforts, but also as a foundation of your brand awareness.
In short, "content planning is a layout of what kind of content needs to be produced, how it will be produced, where it will be published, and what is the right time to execute the plan."
However, challenges involved can be difficult to deal with because you are handling multiple things simultaneously. Digital content planning faces many roadblocks along the way. Overcoming each one can be a demanding process.
Following are some of the challenges you might come across during the planning stage:
Creative differences among team members or clients and the marketing agency
Difficulty coming up with plagiarism-free, high-quality, and interest-generating content
Figuring out the target audience
Analyzing the ROI of content planning
Optimizing the content
Following the trends
Creative block
Keeping up with the consistency of producing and posting content
The creation of content based on the guidelines of different media formats or social media channels
The list of challenges is quite long, but there is a solution for every problem. You will find it difficult initially, but once you understand what to do, overcoming the problem will feel like a walk in the park.
Why is content planning important?
Without having a good plan in place, your strategy falls flat. Content planning is equally important as content strategy. People often think that both things are the same, but the reality is far from it. Content planning is a part of a broader content strategy, which sets the basic tone and feel. Content planning is about creating the content based on the strategy.
With properly executed and clear content, businesses can assist throughout the whole customer journey. Because you want the customer journey to be fun and relatable, provide the right content and interesting premises. You will intrigue your customers on a deeper level, and the chances of them noticing your business will dramatically increase.
When you generate digital content that satisfies people's needs, answers their questions and gives a solution to their problem, you will see an increase in your search algorithm position as a result.
This happens because Google favors websites with greater traffic and more time spent on a particular site. When your content is what people are looking for or find interesting, Google will recommend it to a broader audience, giving you a chance to boost your business.
When you plan your content accordingly and stay consistent, Google will prefer your business. If you want to stay in a highly saturated market with giant corporations as your competition, then good content planning is what you desperately need.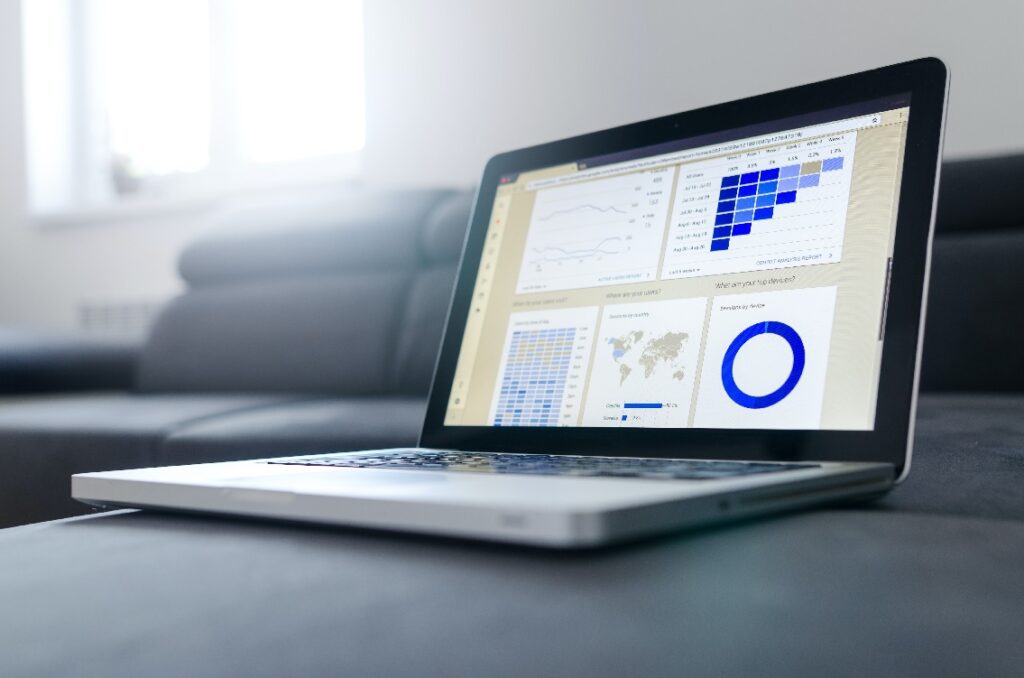 What is part of content planning?
Content planning involves several defining factors that help the brand in the long run. Multiple content planning components establish the company's core value.
Content planning components
1. Goal setting
When developing a content plan, your ability to see clearly is essential to achieving your goals. A specific vision provides you with a benchmark by which you can judge your concepts and decide whether or not they are effective.
Your goals may evolve and change with time, but starting with a definite and precise objective can help you define what you need to work on and how soon you can achieve what you wish for. When initially identifying your goals, it's best to think big and comprehensive. Your business's mission statement or brand key can be a fantastic starting point.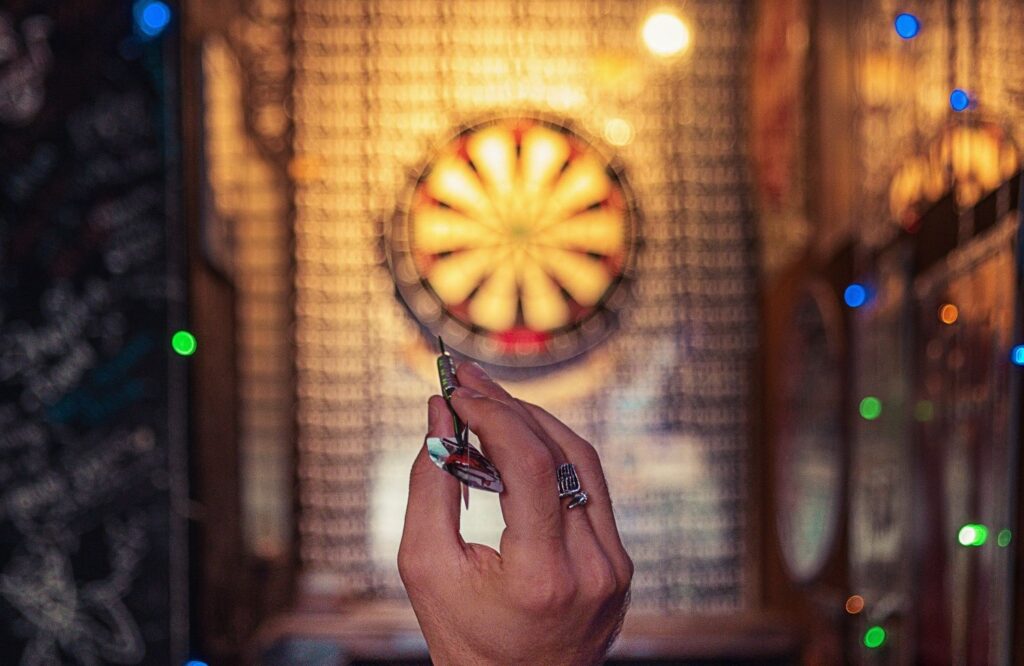 2. Figure out your target audience
Content planning can go down the drain if the target audience is not set. There is no point in wasting time and money planning everything out just to realize that the people you are targeting are not even interested.
Before getting to the creation phase, it is best to identify the target audience and base the content around their likes, dislikes, needs, and requirements.
3. Thorough research
Incorporate a part in your content plan that outlines the results of your competition analysis. Analyzing your competition will assist you in identifying possibilities to distinguish your company and address any discrepancies in your services or product offerings.
The practice of studying and analyzing your competition's content plan does not imply that you should duplicate what they are up to. Remember that your company has its distinct brand narrative and a particular relationship with your optimal target consumer. Embrace your uniqueness and utilize it to your advantage. Distinguish yourself from your rivals.
4. Choosing the type of content
You have to identify your ideal platforms to create content frequently. Social media posts, video content, blogs, newsletters, infographics, podcasts, etc., are some of the widely used options. The key is to determine which medium is best as your starting point or your core content source. That can ultimately be distributed and repurposed to various places.
Content planning elements
1. Objectives for the content
You'll have various key performance indicators (KPIs) and objectives for your content planning process based on your company's requirements. You must go a step further and establish meaningful analytics for different types of content.
You may wish to use your content for brand awareness, local communication, branding, creating community, and demand generation.
2. Client persona
Marketing strategies are for reaching consumers, whether it's a wide group of people or a more focused category with certain statistical or behavioral characteristics. Gather information about the personality of the consumers you wish to target and pursue. Supported by evidence and analysis you've obtained, develop outlines to be used in campaigns or sent to team members who will be dealing with customers.
3. Buyer journey maps
A journey map reveals the particular needs of your consumers and how to fulfill them. As a prospective consumer progresses on their consumer journey they interact with your business. A successful journey map depicts the narrative arc of that buyer from their standpoint.
Content planning types
There are three types of content planning: brand awareness, keywords, and conversions.
1. Brand awareness
A good organizational objective is to increase the prominence of a company's brand. Content creation at the top of the funnel is one of the most efficient ways to get your business out there. Content for brand awareness is created in order to educate prospective clients about the presence of your company and its product or service offerings. Promoting your brand is more important than just promoting your product.
2. Keywords
Using keywords to get ranked will help you drive more organic traffic from Google and other similar search engines. If no material is generated that is targeted directly towards the keywords in play, it will become very difficult to rank for those keywords. This entails creating search engine optimized (SEO) material that will help you rank higher for the keywords you are interested in.
3. Conversion
The overarching objective of this sort of content is to drive more profits. Customer conversion content is targeted at groups of consumers who are willing to buy the product or respond in some way. This content makes a direct proposal for your brand and makes an effort to convince your target audience that it is a desirable purchasing decision.
Benefits of content planning
Builds trust for your company
Content creation assists your company in developing a connection with your target audience. You'll be able to answer their concerns and communicate with other clients. When you confer importance to your potential customers without expecting something in return, they are more inclined to believe your advice and suggestions. You can then build a community with your audience, and they will start trusting your brand over others.
Gives clarity to your brand message
Unless you explain your narrative, your audience will build their own impression of your company, whether you like it or not. It is possible to establish precisely who you are with an exceptional content plan while maintaining consistency in your messaging across all channels you use to communicate. In addition to assisting you in getting your message to the appropriate audience.
Ranking on search engines is almost impossible without a proper content plan in place. No matter how many keywords you use, if you don't have proper content to link them to, all your efforts, time, and money will be wasted. Content plans help your company by directing organic traffic to your website.
As you rank higher in the search engines, more traffic will visit your website or social platforms, eventually leading to increased conversions. The content you publish has an impact on conversion rates. It allows you to establish a personal connection with your audience while also providing the knowledge they need to make informed purchasing decisions.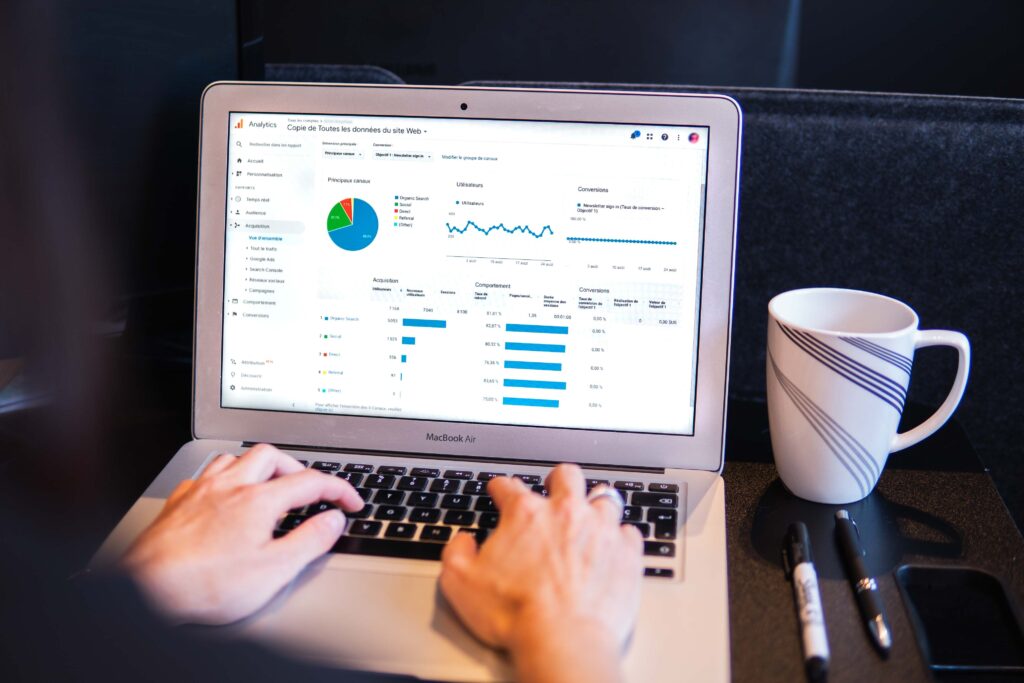 For content marketing to be efficient and successful, it must be executed on a regular basis. If you plan and have a content plan to implement, you'll know precisely what you need to post and when you need to post it. This will help you keep the consistency needed to reach your goals.
What does a content marketing plan involve?
Now that we have established what content marketing is and how effective it is, let's see what is involved in planning the content.
1. Team brainstorm
Content planning is mostly a team task as it might be a burden for a single person. This means that brainstorming is essential for creativity and defining content objectives. When people sit together and exchange ideas, good things happen. The teams may use collaboration and communication tools to keep ideas flowing by sharing with one another.
2. Workflow organization
When you need to accomplish multiple tasks in a short period of time, workflow organization helps. When using workflow, team roles are defined, regardless of whether the content planning is done in-house or by partnering with an agency.
3. Buyer personas
As mentioned earlier, gathering consumer data on the target audience is an essential part of content planning. It enables you to build personality profiles to increase conversions. . A buyer persona helps a content team to figure out content plans that are effective and valuable.
4. Research
Research is a big part of content planning; nothing major in this world can be completed without research. To produce even a single piece of content, one needs to research the target demographic, competitor's approach, and much more. This can be achieved with content optimization tools, which lower the production workloads for content producers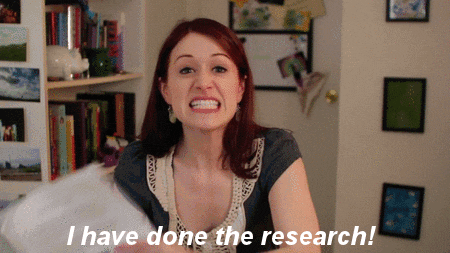 5. Focus on customer problems
It is crucial to address customer problems when developing a content plan. Based on the problems your customers have faced or will face in the future, you can create content to either help or educate them. All good content plans address the issues at hand and come up with solutions to overcome them.
6. Content audit
There needs to be a check and balance for your content strategy. The content plan involves auditing to see what type of content the company uses on social media or websites. Having an audit can help you overcome shortcomings and achieve your business goals easily.
7. Content calendar
Content calendars are one of the most significant aspects of a content plan. They are made to schedule special media posts, blog posts, promotional events, and other vital materials. A content calendar keeps everything in one place and helps you not miss deadlines. They are a great way of maintaining consistency which is very important for branding. You can easily use Google sheets or Google Calendar to keep everything aligned.
8. Up-to-date content
Keeping track of recent trends or world news and incorporating them into content ideas and blog post ideas will keep you ahead of the competition. Posting fresh content will increase traction on your page as more people will interact and be a part of the conversation.
9. Evaluate and improve
Another important part of content planning is evaluating the results of the content objectives, analyzing if people liked the content or if it got any attention. Once evaluations are done, it is time to improve any shortcomings. Content improvement always yields good results. Using Google Analytics to evaluate ROI is also a part of this.

10. Field expert
Creating content requires you to become an expert in your field.If you are not aware of the market you are catering to, you won't produce quality content. Knowledge about what you address is very important.
11. Message delivery
Setting the messaging tone of the content is a significant part of content planning. You have to define what message you want to deliver or what talking points should be included in the content to make it effective.
12. Authenticity
People like authentic things, and if you plan your content in a way that makes you seem "relatable," people will connect with you on a deeper level. In order to stand out, your content plan must explain how you are original and unique.
13. What formats to post on
Probably one of the most crucial parts of content planning is deciding which formats to create content for. Some of the options include blog posts, Ebooks, Case Study Templates, Infographics, Video Podcasts, Social Media Press, Pillar Posts, etc. No matter the format, the content needs to be action-oriented and eye-catching.
14. Offsite content
Offsite refers to content besides the website. This includes social media posting, email newsletters, blogging, etc. Making offsite content relevant and attention-grabbing will help you boost your business.
15. Budget
Budgeting is essential for everything that requires finances. Content planning includes paid ads and other financial payments for which the budget needs to be set. If you start planning without maintaining a budget, it might cause problems at the time of content plan execution.
Content planning template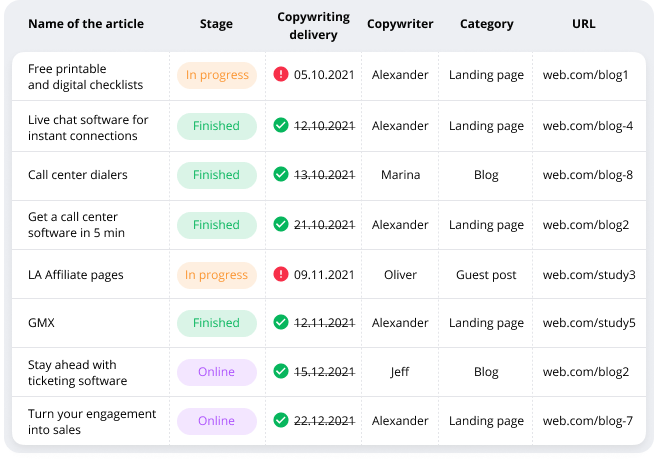 Conclusion
It is critical to have a content plan in place for a variety of reasons. These include having your objectives in mind, monitoring performance, uncovering new possibilities, saving costs, boosting productivity, and generating content that sells.
Content planning takes time. Learning how to develop content, recognizing what sorts of content perform effectively in the industry, identifying the needs of your audience, and guaranteeing a structured and effective process will help you decrease the effort invested in content planning. It helps you target the audience more effectively, and you can produce amazing content and promote your business through appropriate platforms.
When you do come across a company that is consistently producing great content the reason is very likely a kick-ass content plan with practical implementation.
Frequently Asked Questions
What are the most common challenges in content planning?

Producing creative posts frequently is a big challenge. This is because sometimes there is a creative difference among team members or a creative block due to which nothing exciting comes to mind. Being consistent and targeting the right audience is also challenging.

How do you plan a month of content?

Firstly you can decide on a theme for a month; after that, you need to decide what to create and where to post it. Figure out the number of posts/blogs/infographics/newsletters you want to upload in a month. Adding all the posts or other content to the content calendar will keep it all in place.

How are content teams collaborating, and what barriers are frequently holding them back?

Content teams mostly use collaboration and effective communication tools to collaborate with one another. The biggest barrier is the creative difference and figuring out where to begin. Short deadlines also don't allow content teams to experiment with the material.

Which content marketing tactics are used most today?

Social media marketing, influencer marketing, and blogging are among the most used marketing tactics today.