Customer service is crucial to the success of any company. Companies that give the best experience to customers can expect their loyalty. Those that don't pay any attention to clients will just end up losing them. 
In other words, your customer success team plays a big part in the success of your company. If your customer success team is underperforming, you have to do something quickly so you don't lose any more clients. This article will discuss how to identify problems with your customer success team and what to do about those issues.
Why every business must have a solid customer success team
Business is about building relationships. The better the relationship you have with customers, the more rewards you can expect. Those rewards can come in many forms. It can be a plan upgrade or choosing a different product from your company. 
However, if the customer feels that your team is not responsive enough, it can lead to a sour review on LinkedIn. I always feel it takes so many good experiences for a positive testimonial, but it takes only 1 to get a bad testimonial. According to this stats in HubSpot, it takes 12 positive experiences to make up 1 negative experience!
Excellent customer service can have direct financial benefits for a company. Consumers who have had a great experience with a customer will often share their experience with friends. That free advertising can translate into more customers. Following the same logic, awful customer service will bring you just as much unwanted publicity.
Building and nurturing customer relationships are key to a company's success. A customer success team that understands each consumer, and prioritizes their needs will help improve your service.
Change the dynamics of customer success team: Take these 7 signs
Now let's go back to our main question. What are the signs you need to sit down with your customer success team and make some changes?
1. Slow first response time
Customers don't want to have to wait a week to get a response to a query. When they purchase something from you, they expect you to be on standby to answer questions.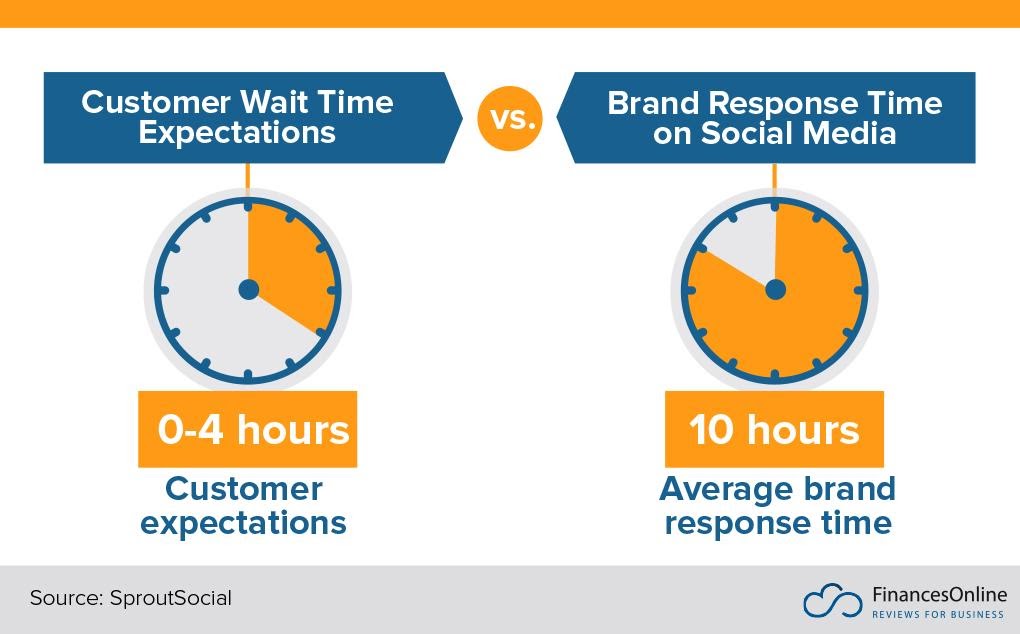 The first response time is the amount of time it takes for your customer service operative to respond to an inquiry. According to GeckoBoard, the first response time varies per channel. The first response time for email, for example, is 24 hours or less. Beyond 24 hours, you can expect frustrated clients ranting in some public space or sending you complaints.
For social media, it's 60 minutes or less. The phone has the shortest first response time. If a customer service operative takes more than 3 minutes to reply at the end of the line, then you can expect disgruntled customers.
2. Low first contact resolution rate
A customer success team can respond to clients' questions promptly, but that doesn't mean the answers will automatically be satisfactory. Don't just monitor the promptness of the response of your team, then. Check, too, if your customers find their answers satisfactory or not.
The First Contact Resolution Rate is a metric for measuring how many complaints were resolved on the first contact. In general, the higher the First Contact Resolution Rate, the better the customer experience.
In addition to measuring the First Contact Resolution Rate, you should also track the Overall Resolution Rate and Average Ticket Handling Time. These two metrics provide further insights into the quality of your customer service support.
If you identify problems with a Low First Contact Resolution Rate, review the type of inquiries you receive, and which inquiries take the longest to resolve. It might be possible to put systems in place to improve the resolution of some of these issues, especially if you receive a lot of complaints on the topic.
3. Low net promoter score
The Net Promoter Score is a common way to survey your customers on your success team. You can, however, also add other surveys that cover other parts of the customer lifecycle. 
Remember that your customer success team can be considered successful only if they make customers happy. And you can conclude customers are happy if they give a 100% glowing customer review on your success team.
In addition to measuring the Net Promoter Score, see what comments people are leaving about your company on public review sites. Again, try to identify any common themes in the feedback.
For instance, if there are complaints about your refund policy, assess if those complaints are justified. Your goal is to do everything within your power, within reason, to ensure that customers have a great experience with your company. In addition, when you find people who leave praise about your customer service, make sure to feed that back to your customer support team.
4. Mismanaged team schedules
Customers need to be able to reach someone from your customer success team at the very least during work hours every day. If they call your customer service hotline at 3:30 p.m. but can't get to anyone even if you have enough employees, expect a disgruntled customer who might end up vowing never to purchase from your company again. 
Uncovered shifts are a sign of mismanaged schedules. You can fix this relatively easily.
First, see if it's possible to adapt to the work schedule. You can use an employee timesheet app to create a fixed schedule for your team members. 
If you have the entire work shift covered, great, but make sure this is not at the expense of your customer success team members. Remember, there's only so much they can work every day. If some of them work double shifts frequently, then you can't expect them to give prompt and satisfactory answers to customer queries. 
Each member of your customer success team should work just enough hours and is not overworked. An exhausted customer success team member will only drag down the performance of the team.
If you decide you can't provide continual customer support, that's not such a big problem. Share your customer support hours. Post this information on your website. Send automated customer support emails when staff is unavailable. Customers will understand that you don't have staff available 24/7. However, they need to know that when your customer service is available, problems are resolved quickly.
5. Data from the demos/calls/meetings
Hard data can tell you a lot about how your customer success team is performing. By hard data I mean the number of demos, calls, and meetings your team members set up with your clients. 
Use data to assess the quality of customer support. However, make sure you are setting the right Key Performance Indicators. For example, if you just measure First Response Time, your customer service representatives might respond to inquiries quickly, but be slow at resolving problems. According to the metrics you measure, they might be succeeding.
However, you'll probably have a lot of angry customers.
If you're still not monitoring that information, do that the soonest time possible. You need data to assess customer support. Especially if you're managing a large customer service team.
6. Fewer renewals from customers
As an extension of the sales team, your customer success team should also strive to get renewals from customers. If that's not happening, you have to consider a bad service to be a contributing factor.
Without those changes ASAP, the lifespan of your company may be cut short soon. Remember, customer retention is just as important as customer acquisition. It's five times more expensive to acquire a customer than retain one. According to Outbound Engine, increasing customer retention by a mere 5% can increase profits by up to 95%.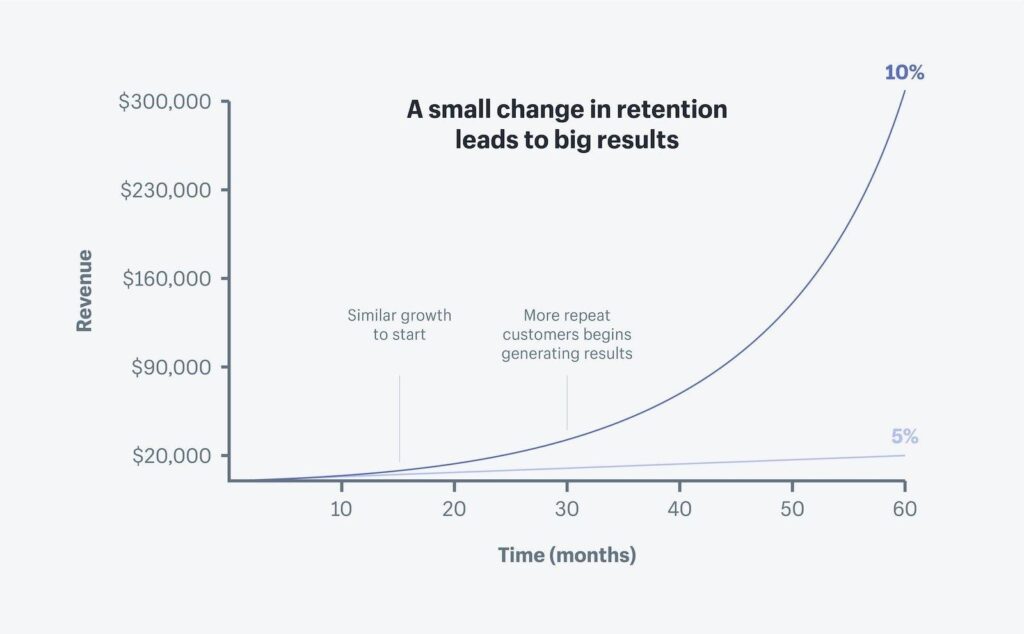 7. Not meeting your Key Performance Indicators
I've shared some of the popular Key Performance (KPI) used to measure customer service performance. I'll assume you've got Key Performance Indicators in place, and you are tracking the correct metrics.
If your customer success team is not hitting their targets then it's time to make some changes.
How can you improve customer success team performance
Now that you know the signs you need to make some changes, you need to know the strategies you can implement to improve your team's performance.
In this section, we'll look at what you can do. Be reminded, though, that your choice of strategy or strategies will depend on the weaknesses you've identified your team has.  
1. Provide great support for staff
A customer success team is only as good as the products or services you are offering and the support system you have in place. You should have a system in place that provides input on how to resolve common customer service issues.
Train your team for success from the very start. Describe your expectations, and teach them the process for ensuring your customers' needs are satisfied. Show them how to speak to clients. 
You'll get more meaningful results if you explain how a customer thinks, and what a customer wants. Staff training needs to be comprehensive.
During your induction program, show staff how to use tools. Train them on how to respond to common queries. After all, the more they know about the problems they are likely to encounter, the better the service.
Institutionalize the process so all the members of your team will know it by heart. When they have a definite process to follow, you can expect staff to consistently provide great customer service, and in the process, keep and nurture that relationship with customers.
2. Use the right tools
To ensure the efficiency of your customer success team, you have to adopt the right tools that will make it easier for them to perform their jobs. In other words, you need to automate, at least some aspects of customer service.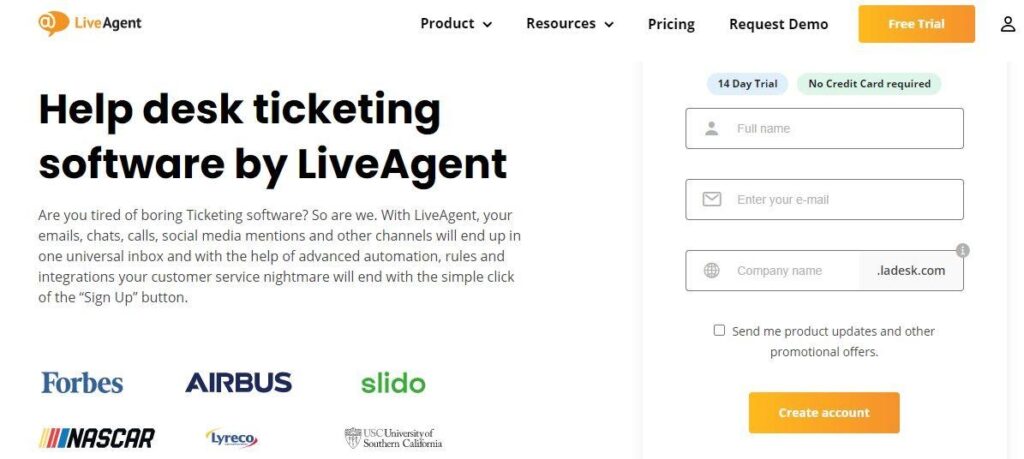 For instance, you can put in place a ticketing system that will automatically distribute specific types of complaints to a designated member of your customer success team. You can create email templates for use as a response to specific customer complaints, too. This way, the members of your team won't have to compose an email for every complaint they get.
The idea is to reduce the amount of time the members of your team spend on menial tasks so they can focus on addressing the needs of the customer instead.
3. Improve internal communication
The performance of a customer success team also depends on how well its members communicate. If a member of the team is sick, for instance, that member should be able to inform you they won't be able to come to work. This way, you can immediately assign another member who can temporarily take that person's place. If the sick member didn't communicate in the first place, you would have been left with an uncovered work shift.
Members of the customer success team should also be able to communicate well with other company departments. If they regularly communicate with the sales department, they can learn ways to upsell and cross-sell to customers. You can actually turn your customer service team into your best sales channel.
If your customer success team regularly communicates with the marketing department, they will understand how customers make their purchase decisions, and therefore come up with better ways to offer the company's other products.
The sales and marketing departments can learn a thing or two from the customer success team, too. With knowledge about current customer needs, they can find ways to address potential clients' pain points and be more effective in marketing and selling. This would be a step forward to build a connected workforce that works in harmony and build better relationships with customers.
Bottomline 
Companies will only succeed if they give priority to their customers at all times. To give their customers that priority, companies should invest in their customer success teams. These teams, after all, are the ones who directly interact with these clients. 
Managers, for their part, should be proactive and watch out for signs they need to make adjustments. If found, managers like you should immediately act to ensure that the customer success team performs the way it should. 
Remember, the customer success team members represent your company. And if they perform poorly, you'll end up with disgruntled customers who may never do business with you. If, on the other hand, they do an excellent job, expect those satisfied customers putting in a good word for your company. Down the road, you'll have more customers lining up to get a taste of that great customer service.
Improve response time today!
Start your free 30-day trial and discover just how effortlessly you can improve your response time on email, live chat, phone, and social media.