Navigating the fast-paced cyberspace is not an easy task. Live chat has emerged as a vital communication tool, bridging the gap between businesses and customers in real-time. However, with this convenience comes the critical task of ensuring the security of these interactions. This article will serve as your roadmap to understanding the importance of live chat security, the most common threats lurking in the shadows, and the essential features needed to safeguard your live chat. We'll also delve into the best practices to fortify your live chat security, ensuring your business and customers are protected. So, buckle up and get ready to dive into the world of live chat security!
What does secure live chat mean?
First things first, let's start with some definitions. Secure live chat refers to a real-time online communication tool that is protected by various security measures to ensure the privacy and safety of the information exchanged between the parties involved. This can include encryption, two-factor authentication, secure servers, and compliance with data protection regulations.
To help put this concept in the context, consider an example of a bank offering a secure live chat service on its website for customers to discuss their accounts or any issues they may be experiencing. The chat would be secure, meaning the information the customer shares cannot be intercepted or viewed by unauthorized individuals. The chat may be encrypted, meaning the data is transformed into a code that can only be accessed with a key. The bank may also require the customer to verify their identity before starting the chat to add an extra layer of security.
Why is live chat security essential in the digital world?
So, why do you need to implement live chat security anyway?
It allows you to protect sensitive information
Communicating through a live chat platform often involves the exchange of sensitive information. This could be personal details like names, addresses, and phone numbers, or financial information like credit card numbers. If this information is not properly secured, it could be intercepted by malicious parties and used for fraudulent activities.
It enables you to comply with applicable regulations
Many industries have strict regulations regarding the protection of customer data. For example, healthcare providers must comply with HIPAA regulations in the US, which require the protection of patient information. Similarly, businesses operating in the EU must comply with GDPR regulations, which mandate the protection of customer data. Failure to secure live chat can result in non-compliance with these regulations, leading to hefty fines and damage to the company's reputation, leading to significant financial losses.
It assists in building trust with your customers
Customers need to trust that their information is safe when interacting with a business. If a company's live chat is not secure, it can erode this trust and negatively impact the customer relationship. On the other hand, a secure live chat can enhance customer trust and loyalty.
It's essential in preventing cyberattacks
Live chat security features are often the first line of defense against attackers in the digital space. Unsecured live chats can be an easy target for cybercriminals. They can use it as a gateway to infiltrate a company's network and gain access to valuable data. By securing live chat, businesses can prevent many incidents, such as internal breaches, or phishing attacks.
Common live chat security threats
Phishing attacks
This is one of the common security threats in the cyberspace. In this case, a hacker poses as a legitimate entity to trick users into providing sensitive information. For example, a hacker may pose as a part of the customer support team and ask the user to provide their credit card details.
Malware
Hackers can send malicious software through live chat that can harm the user's device or steal their information. For example, a hacker may send a link that, when clicked, installs malware on the user's device.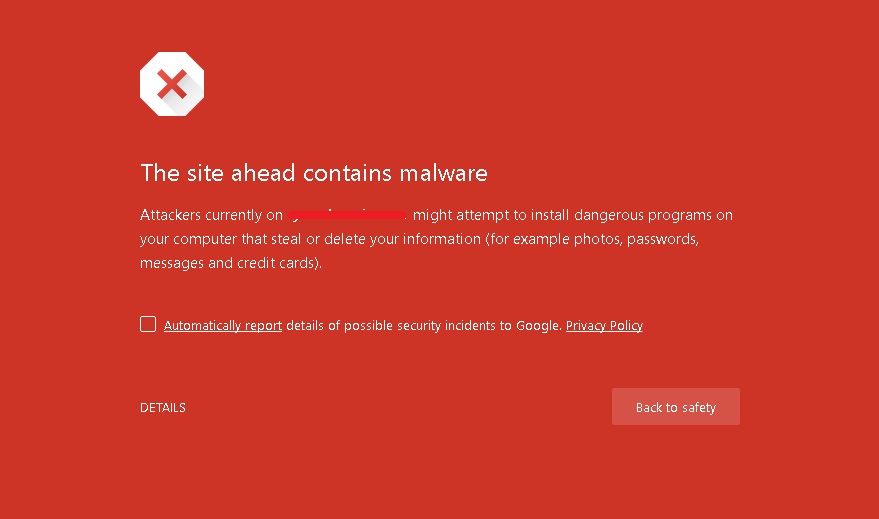 Identity theft
Hackers can use live chat to gather personal information about a user, which they can then use to steal their identity. For example, a hacker may trick a user into revealing their social security number during a live chat session.
Data breaches
If a live chat platform is not secure, during external breaches, hackers can gain access to the conversations and steal sensitive information. On the other hand, internal breaches are not uncommon, so businesses should implement strict access control to prevent them. For example, a hacker may exploit a vulnerability in the live chat software to access the chat history.
Man-in-the-middle attacks
This is when a hacker intercepts the communication between two parties to steal or manipulate the information. For example, a hacker may intercept a live chat conversation and alter the messages being sent.
Social engineering
This attack involves manipulating users into revealing confidential information. For example, a hacker may convince a user that they are a trusted figure, like a company executive, to get the user to reveal sensitive information.
DDoS attacks
During a Distributed Denial of Service attack, hackers can overwhelm a live chat server with traffic, causing it to crash and become unavailable. For example, a hacker may send a large number of messages to a live chat server at once, causing it to go offline.
Spamming
This involves sending unsolicited messages through live chat. For example, a hacker may send a large volume of messages promoting a product or service, which can be disruptive to users and harmful to a company's reputation.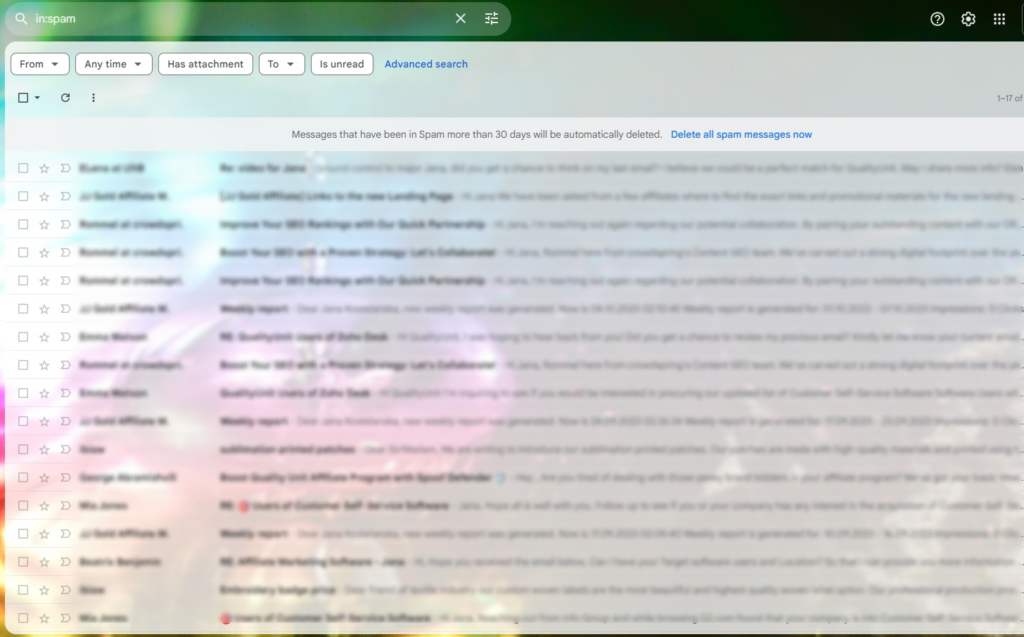 Eavesdropping
This type of cyberattack occurs when a hacker listens in on live chat discussions without the users' knowledge. For example, a hacker may use a software vulnerability to listen in on a private chat conversation.
Insider threats
Such threats are unfortunately quite common. This happens when someone within the organization misuses their access to the live chat platform. For example, an employee may misuse their access to view private chat conversations.
10 Best practices to achieve secure live chat
You might be wondering how modern businesses prevent any of the above-mentioned live chat security threats. Even more pressing, how can you?
No need to worry, we have compiled a list of 10 best practices you should implement to avoid live chat security breaches.
1. Use of secure platforms
Businesses should use secure live chat platforms that prioritize data security, as they are crucial in ensuring the privacy and protection of sensitive information exchanged during the conversation. For instance, LiveAgent is a popular and secure live chat platform that encompasses many security measures to prevent threats.
2. Encryption
All chat communications should be encrypted to prevent unauthorized access. For example, using SSL encryption can help ensure that the data exchanged between the customer and the chat operator are secure.
3. Regular updates
Regularly updating your live chat software systems is a must. New software updates address potential vulnerabilities and protect against the latest security threats. LiveAgent, for example, provides regular updates to ensure the highest level of security.
4. Access control
Limit the level of control and access to chat data to only those who need it. This includes both physical and digital access. Use role-based access control to ensure that each user has the minimum necessary permissions.
5. Cloud solution
Using a cloud-based live chat solution like LiveAgent can provide additional security benefits. Cloud providers have robust security measures in place, including firewalls, intrusion detection systems, and DDoS protection. They also handle all security updates and patches, ensuring that your system is always up-to-date.
6. Regulation compliance
Ensure that your live chat solution is compliant with GDPR and other data protection regulations. This includes obtaining consent before collecting personal data at the start of a live chat session, providing clear privacy policies, and ensuring the right to erasure.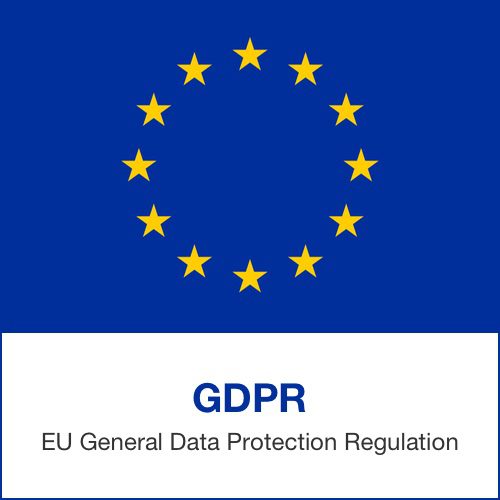 7. Monitoring and logging
Monitor chat sessions in real time and keep detailed logs of all activity. This can help detect suspicious behavior and provide evidence in case of a security incident.
8. Secure file transfer
If your live chat solution allows file transfers, ensure that these are also encrypted and scanned for malware.
9. Employee training
Train your staff on security best practices and how to handle sensitive data. This includes recognizing phishing attempts, using strong passwords, and understanding the importance of encryption.
10. Incident response plan
Have a plan in place for responding to security incidents. This should include steps for identifying the issue, containing the damage, and notifying any affected parties.
H2: Benefits of secure live chat
Benefits of secure live chat
Enhanced privacy and security
The most obvious benefit of a secure live chat tool is a higher degree of privacy for all parties involved. This is particularly important when sensitive information such as credit card details or personal identification information is shared.
Improved customer service
Secure live chat allows customers to communicate with the company more effectively. Sharing information securely leads to quicker resolution of queries and issues. This can significantly enhance customer satisfaction and loyalty.
Increased sales
By providing immediate assistance without the threat of breaches or cyberattacks, secure live chat can effectively guide customers through their purchase decisions, thereby increasing sales.
Cost-effective
Compared to traditional customer service methods like phone calls, live chat is more cost-effective as it allows customer service representatives to handle multiple chats simultaneously.
Builds trust
Security is the base of customer trust. By ensuring the security and privacy of customer information, live chat with online security features helps build strong relationships between the company and its customers. Naturally, customers are more likely to share their information and make purchases from a company they trust. For example, a customer might be more willing to provide their email address for promotional offers if they know their information will be securely handled.
Competitive advantage
Not all companies offer a secure live chat tool, so those that do can really get ahead of the competition. It shows that the company values its customers' security and is willing to invest in technology to ensure it.
How to choose a secure live chat provider
Choosing a provider for your secure live chat service may be different for each business. However, aside from each company's risk tolerance, there are some safety features that every reputable live chat provider should implement. Here are the most crucial aspects you should consider before choosing a secure live chat provider.
Firstly, you should consider the security features of chat solutions out there. There are various security measures a live chat platform provider should include, so carefully educate yourself about each one, and decide which are the most crucial for your business. For example, some security-focused providers offer features like IP access blocking and two-factor authentication, which add an extra layer of security.
Another aspect you should keep in mind is the provider's compliance with data protection regulations. These regulations vary from region to region, but they generally require businesses to protect the privacy of customer data. LiveAgent, for example, provides a GDPR-compliant secure chat, ensuring that European customers' data is handled appropriately
Of course, you should take into account the provider's reputation. Legitimate companies with a good reputation are likely to have a track record of reliable service and strong security measures. Read customer reviews and testimonials to get a clear picture of the live chat platform you are considering.
Furthermore, make sure the provider offers 24/7 customer support. This ensures that any issues can be resolved promptly, minimizing the potential for security breaches.
Last but not least, consider your budget. There are many solutions out there, ranging from enterprise-grade ones, to more affordable platforms, such as LiveAgent.
Essential features of secure live chat
2-Step verification
2-step verification feature adds an extra layer of security by requiring users to provide two forms of identification before they can access the chat. The first form is usually a password, and the second form can be a unique code sent to the user's phone or email. This prevents unauthorized users from accessing the chat even if they have the password.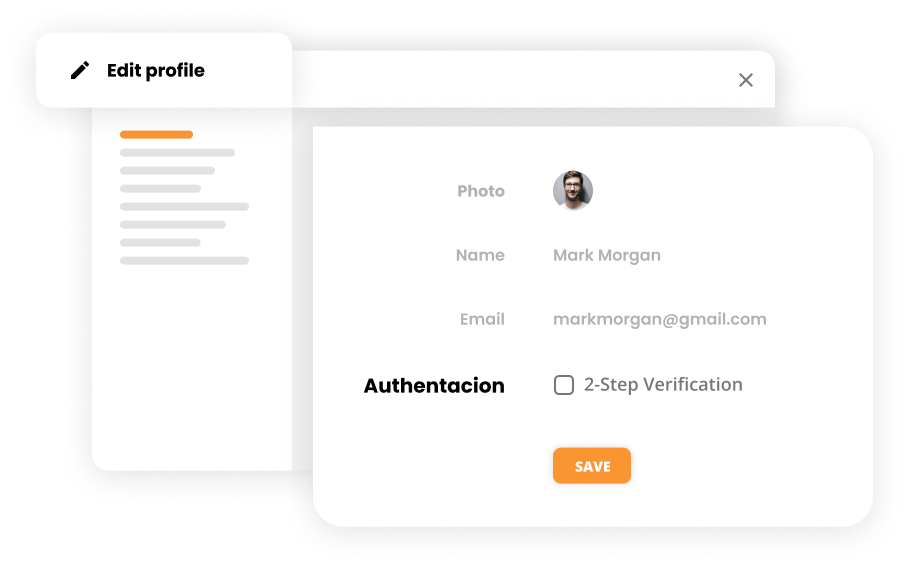 End-to-end encryption
Encrypting all messages sent over the chat ensures they can only be read by the sender and the recipient. This prevents third parties from intercepting and reading the messages.
Storing backup data in the cloud
Backup cloud storage ensures that all chat data is backed up in the cloud. This not only protects the data from being lost in case of a system failure but also ensures that it is stored in a secure location that can only be accessed by authorized personnel.
User authentication
This feature requires users to verify their identity before they can access the chat. You can do this through your login credentials, biometric data, or other forms of identification. This prevents unauthorized users from accessing the chat and ensures the confidentiality of customer data.
Content security policy
This computer security standard helps to prevent cross-site scripting (XSS), clickjacking and other code injection attacks. It does this by specifying the domains that the browser should consider as valid sources of executable scripts. This way, it prevents the execution of malicious scripts.
Request rate limits
This feature limits the number of incoming chat requests that can be sent to the server within a certain timeframe. This helps to prevent DDoS attacks, minimizing system crashes due to overloaded servers.
Privacy controls
These allow users to control who can see their chat messages and when. This can help to prevent unauthorized users from viewing sensitive information, such as customer personal details.
Whitelist IP
Using the whitelist IP feature, you can allow only specific IP addresses that have access to customer data. By whitelisting certain IP addresses, you can ensure that only authorized devices can access the chat, reducing the risk of illegal access.

How to advise your agents for better chat security
Training agents for secure live chat support involves a combination of technical training, customer service skills' development, and a strong understanding of data privacy and security protocols. Here's a step-by-step guide on how you can train your customer service agents to provide secure live chat support:
Recruit the right people
Look for individuals with strong communication skills, problem-solving abilities, and a basic understanding of technology. Your live chat agents should also have a good grasp of your customer service platforms, including all the products or services.
Technical training
Train your agents on the live chat software they'll be using. This includes understanding all its features, troubleshooting common issues, and learning how to use any integrated tools. You can do this by conducting in-house training sessions with hands-on practice. Make sure they understand the best security practices and can effectively use all the provided security features.
Product/service training
Agents should have a deep understanding of your products or services. This will allow them to answer customer queries accurately and efficiently. Even after initially training your staff on your products and services, keep them posted about new features and updates, so they can always answer customer questions accurately.
Customer service skills development
Train your agents on how to communicate effectively with customers. This includes active listening, empathy, patience, and problem-solving skills. Role-playing exercises can be particularly effective for this type of training.
Data privacy and security training
Agents should understand the importance of data privacy and security. They should know how to handle sensitive customer information and be aware of the legal implications of mishandling data. Additionally, inform your agents on the most common live chat security threats and how to identify them. This can help prevent breaches right off the bat.
Regular refresher courses
Technology and customer expectations are always changing. Regular training sessions can help your agents stay up-to-date and continuously improve their skills.
Monitor and provide feedback
Regularly monitor your agents' performance and provide constructive feedback. This will help them improve and ensure they're providing the best possible service to your customers.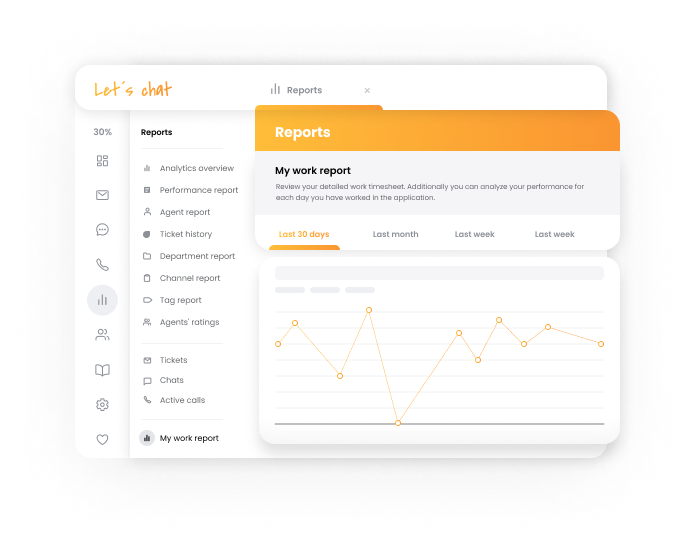 How to advise your customers for better chat security
You might be thinking that training your customer service agents is all you can do to eliminate security issues, but there is still the other side of the conversation. You can boost your security efforts by advising your customers on the tips and best practices they can implement to ensure security and confidentiality.
One of the best practices to protect customers' personal and financial information is to avoid sharing sensitive information such as passwords, credit card numbers, or social security numbers. Businesses typically have secure methods for verifying customer identity and should not request this information via live chat. For instance, if a customer service representative asks for a password during a live chat session, it's a red flag and the customer should immediately terminate the chat.
Another important practice is to use secure networks when engaging in live chat with businesses. Public Wi-Fi networks are often unsecured and can expose your information to potential hackers. Therefore, it's safer to use a private, password-protected network when communicating sensitive information.
Customers should also ensure they are interacting with a legitimate representative of the business. This can be verified by checking the website's URL and ensuring it matches the official business website. Scammers often impersonate businesses to trick customers into revealing sensitive information.
If the live chat platform requires a login, it's advisable to use a strong, unique password. This can help prevent unauthorized access to your account. Additionally, customers should be cautious when clicking on links sent through live chat. These links could potentially lead to malicious websites or cause harmful downloads.
Keeping a device's software updated is another crucial practice. Software updates often include security enhancements that can protect against potential threats. Lastly, if any suspicious activity is noticed during a live chat, it should be reported to the business immediately. For example, if a chat representative is persistently asking for sensitive information, the customer should report this to the business and cease the chat.
Real-life examples of live chat security breaches
Part of a popular idiom says: "Wise men learn from other men's mistakes". Let's look at two cases of serious security breaches in the online world to understand the ramifications of live chat security breaches.
[24]7.ai's 2018 data breach lives in infamy. This popular live chat service suffered a data breach that affected several of its clients, including Delta Air Lines and Sears. To understand the magnitude of the incident for Delta, the hacker could have scraped sensitive information, including full credit card details of up to 825,000 U.S. customers. This exposure of data belonging to hundreds of thousands of customers, lead to lawsuits and a significant loss of trust.
TalkTalk, a UK-based telecom company, suffered a significant security breach in 2015 that affected nearly 157,000 of its customers. The breach occurred when hackers gained unauthorized access to personal data through the company's live chat system. The compromised data included names, addresses, phone numbers, email addresses, and even bank details. The breach resulted in a record £400,000 fine for TalkTalk from the Information Commissioner's Office (ICO) for security failings that allowed the hackers to access customer data "with ease".
Conclusion
Live chat has undeniably become an integral part of modern business operations, serving as a vital bridge connecting companies with their customers across the globe. It offers a platform for real-time, personalized interaction, often involving the exchange of sensitive information. As such, customers place a significant amount of trust in businesses to protect their data shared via live chat.
With cyber threats lurking around every corner in this digital age, businesses must implement robust security measures to uphold their trust. From encryption and two-factor authentication to regular software updates and strict access control, businesses must leave no stone unturned to secure live chat interactions and ensure consumer protection.
Moreover, businesses must ensure compliance with data protection regulations, provide comprehensive training to their agents, and educate their customers about best practices for secure live chat. By doing so, they not only protect their customers and their reputation but also gain a competitive edge in the market.
Secure live chat is not just a necessity, but a responsibility that every business must shoulder. It is a testament to a company's commitment to its customers' privacy and security, and a crucial factor in building and maintaining customer trust and loyalty in the digital world.
If you're looking for a secure live chat solution, consider LiveAgent. It offers a range of security features, including encryption, access control, and compliance with data protection regulations. Plus, you can try LiveAgent's free 30-day trial to see if it's the right fit for your business. Secure your live chat today and give your customers the peace of mind they deserve.
Secure your live chats now!
Sign up for LiveAgent's 30-day free trial and experience top-notch chat security.
Frequently Asked Questions
Is live chat more secure than email?

Yes, live chat can be more secure than email. This is because live chat systems often use end-to-end encryption, making it difficult for third parties to intercept and read messages. However, the level of online security can vary depending on the specific platform used.

How can a company recover from a live chat security breach?

Although it's not always easy, companies can recover from a live chat security breach by first identifying and fixing the vulnerability that led to the breach, then notifying all affected parties and taking steps to mitigate any damage caused. They should also review and update their security protocols to prevent future breaches. Lastly, it's crucial to regain trust by being transparent about the incident and the measures taken to resolve it.

Are there industry-specific regulations for live chat security?

Yes, certain industries such as healthcare, finance, and e-commerce have specific regulations for live chat security. These regulations often relate to data privacy, encryption, and user authentication. They are designed to protect sensitive customer information and ensure compliance with laws like HIPAA, GDPR, and PCI DSS.

Are AI chatbots reliable when it comes to live chat security?

Yes, AI chatbots can be reliable for live chat security, as they are typically designed with encryption and privacy measures. However, the level of security depends on the specific chatbot's design, source code, and the security protocols of the company that created it. It's important to ensure that the chatbot is from a reputable source and follows strict data protection standards.

What live chat security trends should businesses monitor?

Businesses should keep an eye on the increasing use of end-to-end encryption in live chat platforms to ensure data privacy and security. They should also be aware of the growing trend of AI-powered chatbots and the potential vulnerabilities they may present. Lastly, businesses should keep an eye on the implementation of multifactor authentication for live chats to prevent unauthorized access.